A Sneak Peek Into JEN Singapore Tanglin by Shangri-La's Wedding Themes for 2020
2020-03-15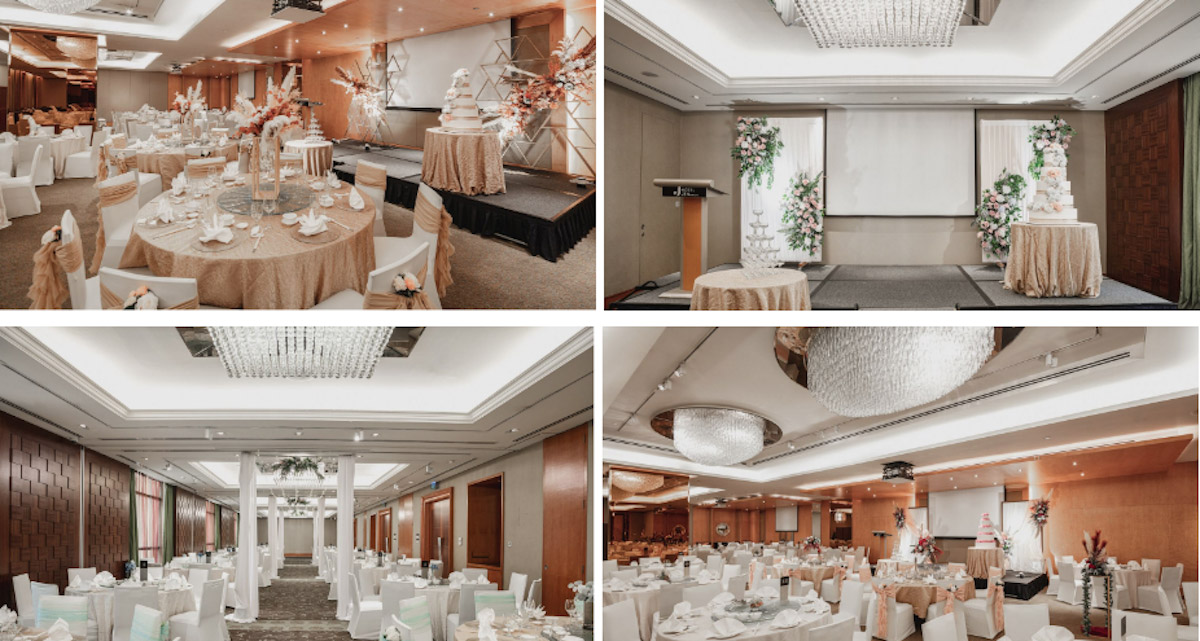 Adjacent to the hustle and bustle of Orchard Road sits JEN Singapore Tanglin by Shangri-La, a highly accessible venue that offers a comprehensive range of wedding venue options for couples. A mere 10-minute walk from Orchard MRT station, the hotel also shares a carpark with Tanglin Mall, which means minimal travel inconveniences for your wedding guests.
Dedicated to helping soon-to-be newlyweds on their special day, JEN Singapore Tanglin by Shangri-La constantly reinvents their wedding themes. This year, couples have these new and revamped options to choose from:
A Walk to Remember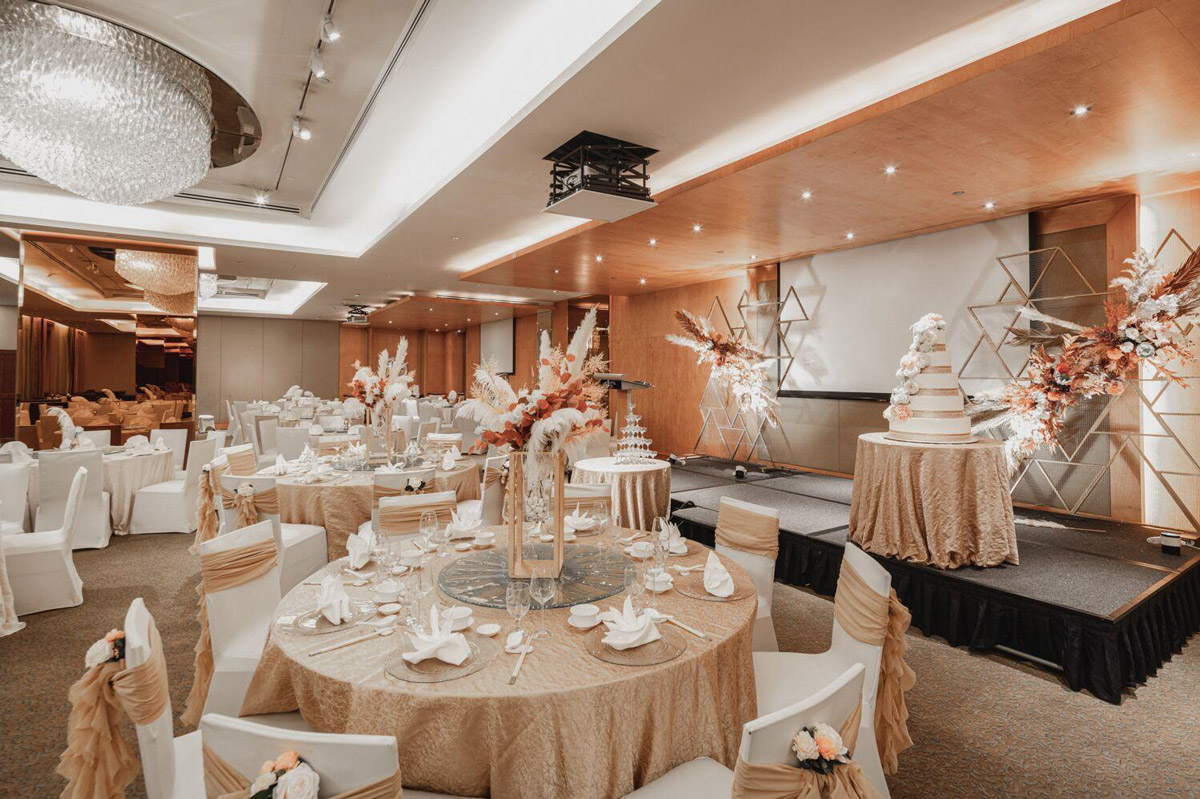 Got a soft spot for romantic, rose gold hues? The newly-revamped A Walk to Remember theme provides an unforgettable walk-in complemented by minimalist copper-themed decor and intricate arrangements of towering pampas. Elevating the scene into a beautiful, classy, and elegant setting, you and your partner will remember this day for years to come in the future.
Your Wedding Story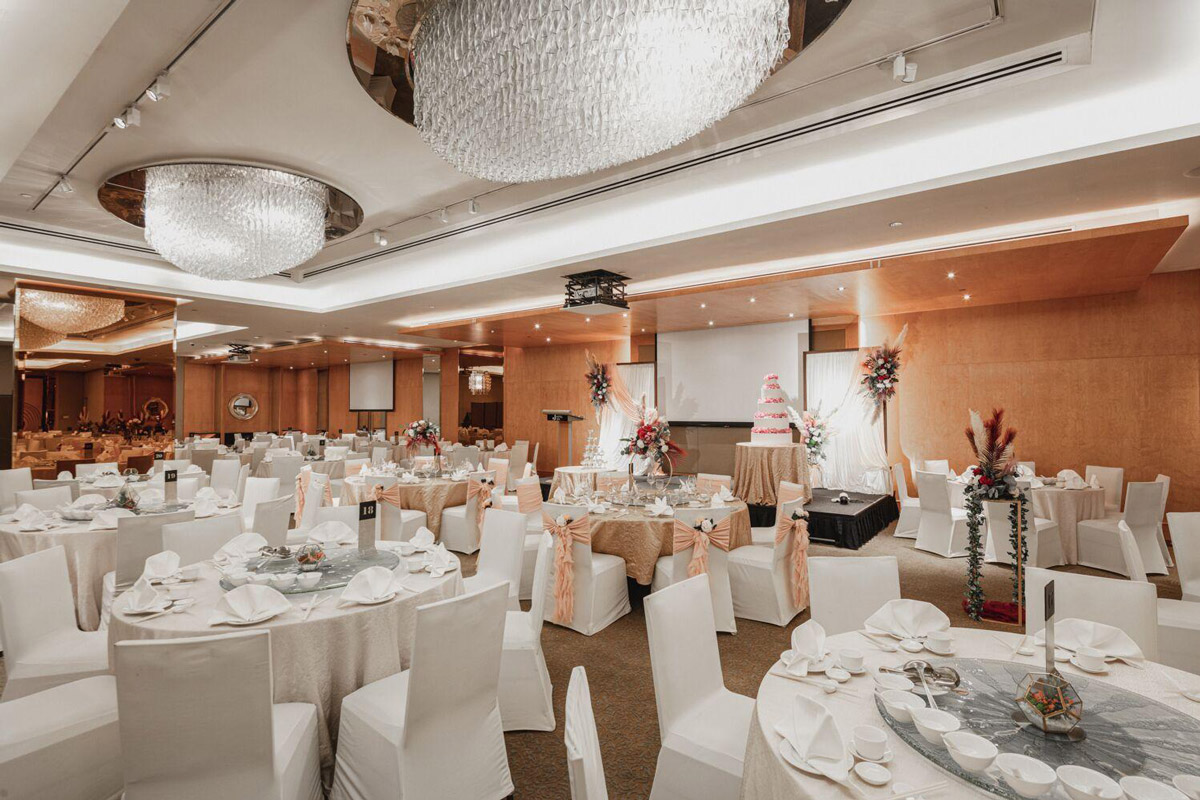 What's more romantic than a flower? The answer, of course, is more flowers. Flowers are loaded with symbolism, and many people have historically used blooms as expressions of their love and relationship with one another. The all-new Your Wedding Story theme is an eloquent take on this concept, with vibrant yet classy floral arrangements that adorn either side of the aisle.
Celestial Forest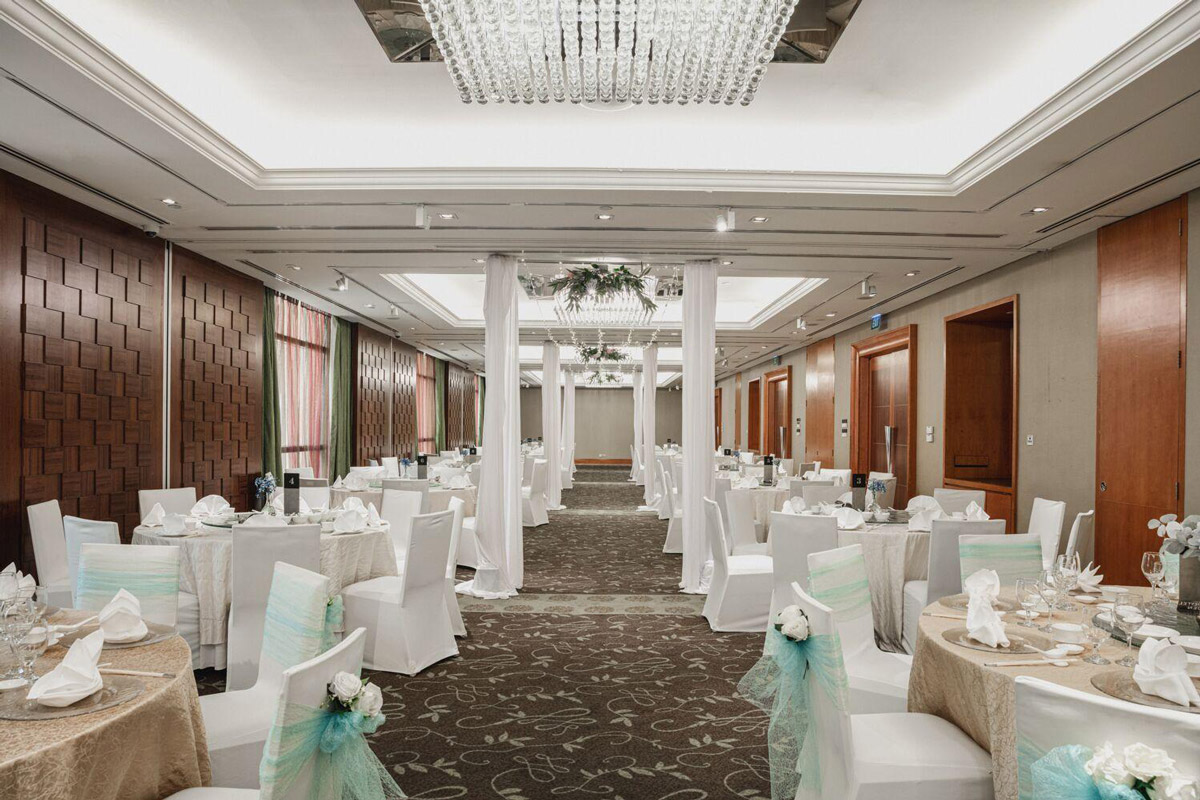 If you've always dreamed of a fairytale wedding, perhaps it's time to make those dreams a reality. Enter the latest Celestial Forest theme. Inspired by the fairytales that we grew up with, this theme presents an exquisite arrangement of ambient fairy lights that hang overhead the aisles. Together with the lush, rustic, sapphire centrepieces, watch as the spectacular decor brings all your wedding fantasies to life!
Blush
Prefer something equally elegant but with a modern twist? JEN Singapore Tanglin by Shangri-La offers all of that and more, with the Blush theme! Inspired by the modern shift in colour trends, this theme features plenty of elegant rose gold frames and rose gold floral centrepieces, evoking a warm, inviting atmosphere for your ceremony. The rose gold ornamentation is complemented by bouquets of cascading floral elements that tie the whole look together robustly.
The Orient
For couples who want to pay tribute to their heritage and culture, The Orient is an elegant blend of traditional and modern wedding elements that is sure to be exotic and luxurious. Contemporary oriental motifs double as beautiful decoration and symbolise the union between you and your partner.
Venues
Aside from these beautiful themes, JEN Singapore Tanglin by Shangri-La also has a plethora of venues and spaces available for couples to host crowds of varying sizes. Whether you require a cosy space for an intimate gathering or a spacious ballroom for a large celebration, JEN Singapore Tanglin by Shangri-La will deliver.
The Gallery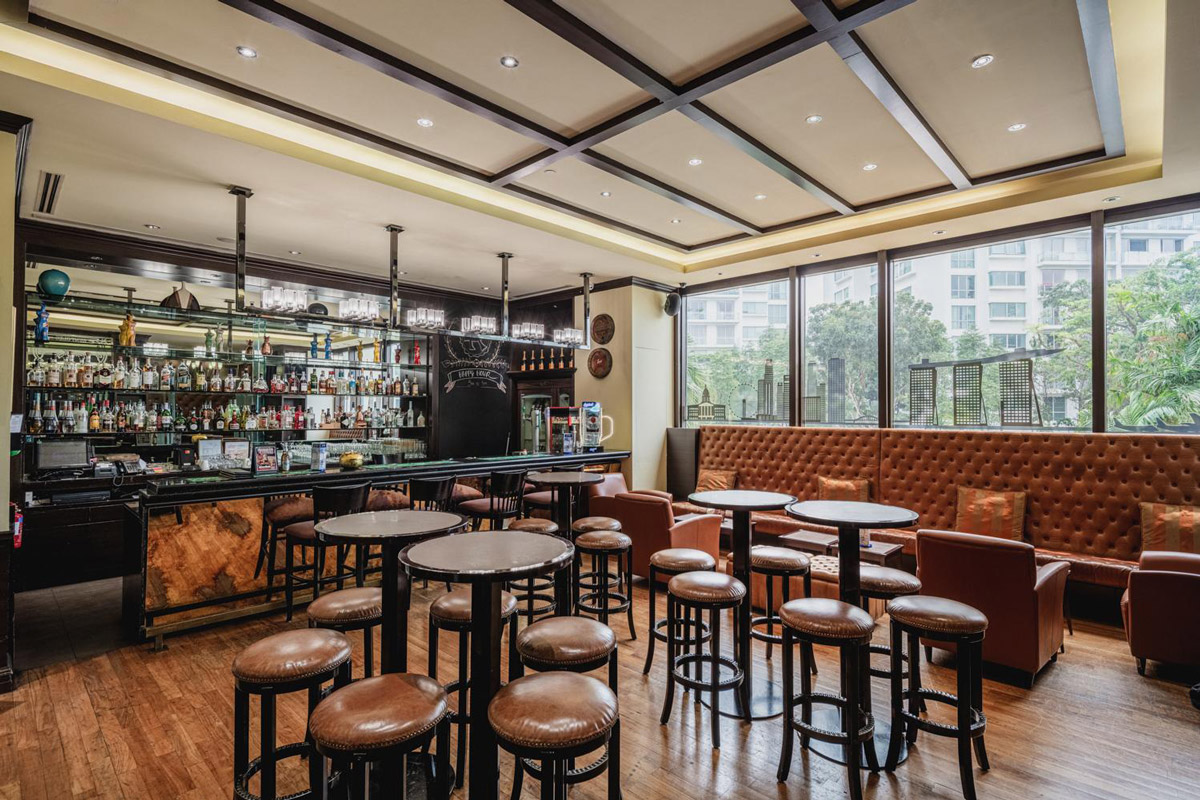 Image of Rumpoles Bar
With warm wooden panelling and grand chandeliers, The Gallery is a quaint space with a unique bar concept. Complete with a cocktail reception area at the in-house Rumpoles bar, the entire venue can fit up to 280 guests, perfect for a modest lunch or dinner.
Temasek Ballroom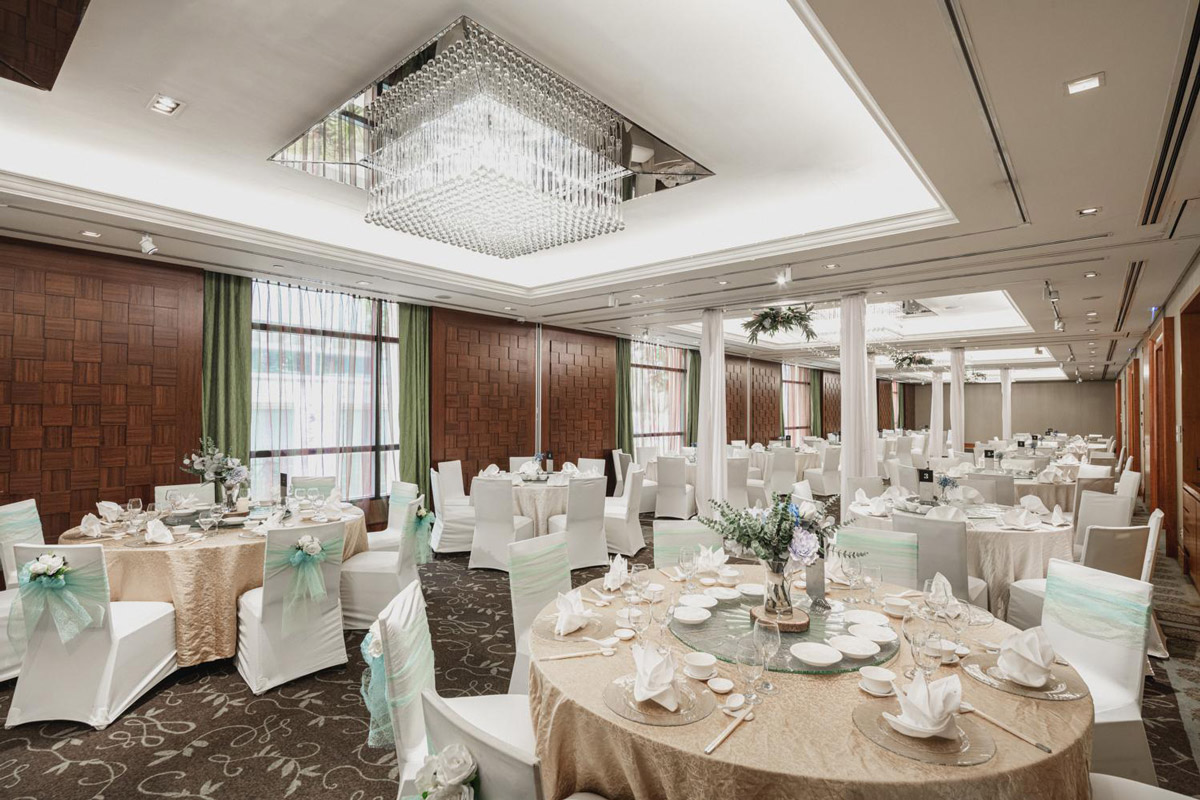 Functioning as the JEN Singapore Tanglin by Shangri-La's grand ballroom, this opulent, pillarless venue is perfect for a traditional wedding affair. If you're looking for somewhere to throw a lavish banquet, this spot is definitely for you. Plus, all 190 of your guests will be able to get a clear view of you and your significant other because of the pillarless feature!
Malacca & Penang Rooms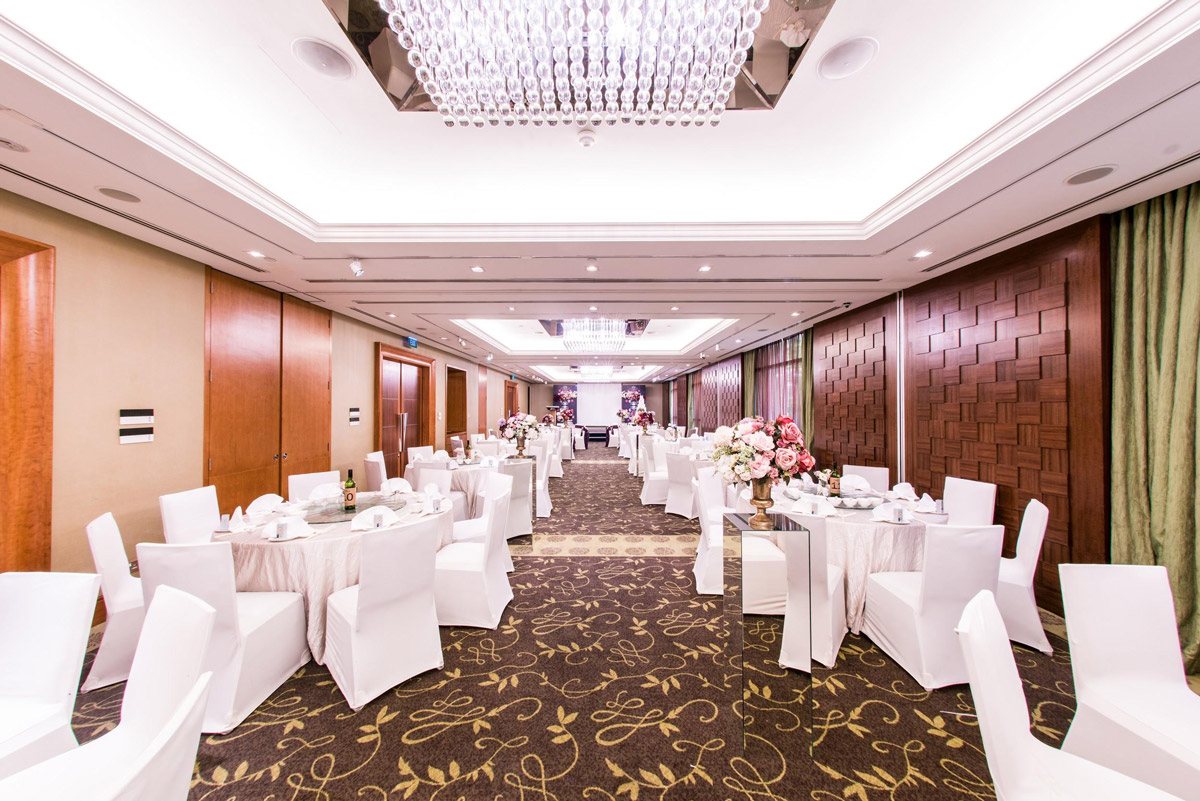 If you're looking for somewhere intimate and private, the Malacca and Penang meeting rooms are able to seat up to 200 people and is located on an exclusive floor of the hotel. With an attached foyer for additional privacy, these pillarless rooms are perfect for a cosy solemnisation, a traditional tea ceremony, or can be merged into a large banquet with a long aisle for a dramatic walk-in.
Your very own support team
Besides these customisable packages, the hotel also provides the services of their event-planning team. With their expertise, your special day will run seamlessly from beginning to the end without you having to even lift a finger or wrinkle a brow.
In addition to the comprehensive logistical support that the events team provides, the hotel also supplies a range of bespoke menus that range from authentic and scrumptious Chinese banquets to epicurean Western fare.
If you'd like to book JEN Singapore Tanglin by Shangri-La's venues or reach out to their team for more enquiries, simply contact them at 6831 4315 or e-mail them at events.hjts@hoteljen.com!
Address: 1A Cuscaden Rd, Singapore 249716
Telephone: +65 6831 4315
E-mail : events.hjts@hoteljen.com
Website : www.hoteljen.com/singapore/tanglin/gather/celebrate/weddings/
Instagram : www.instagram.com/hoteljentanglin/
________________________________________
This article was written for JEN Singapore Tanglin by Shangri-la.
JEN Singapore Tanglin by Shangri-La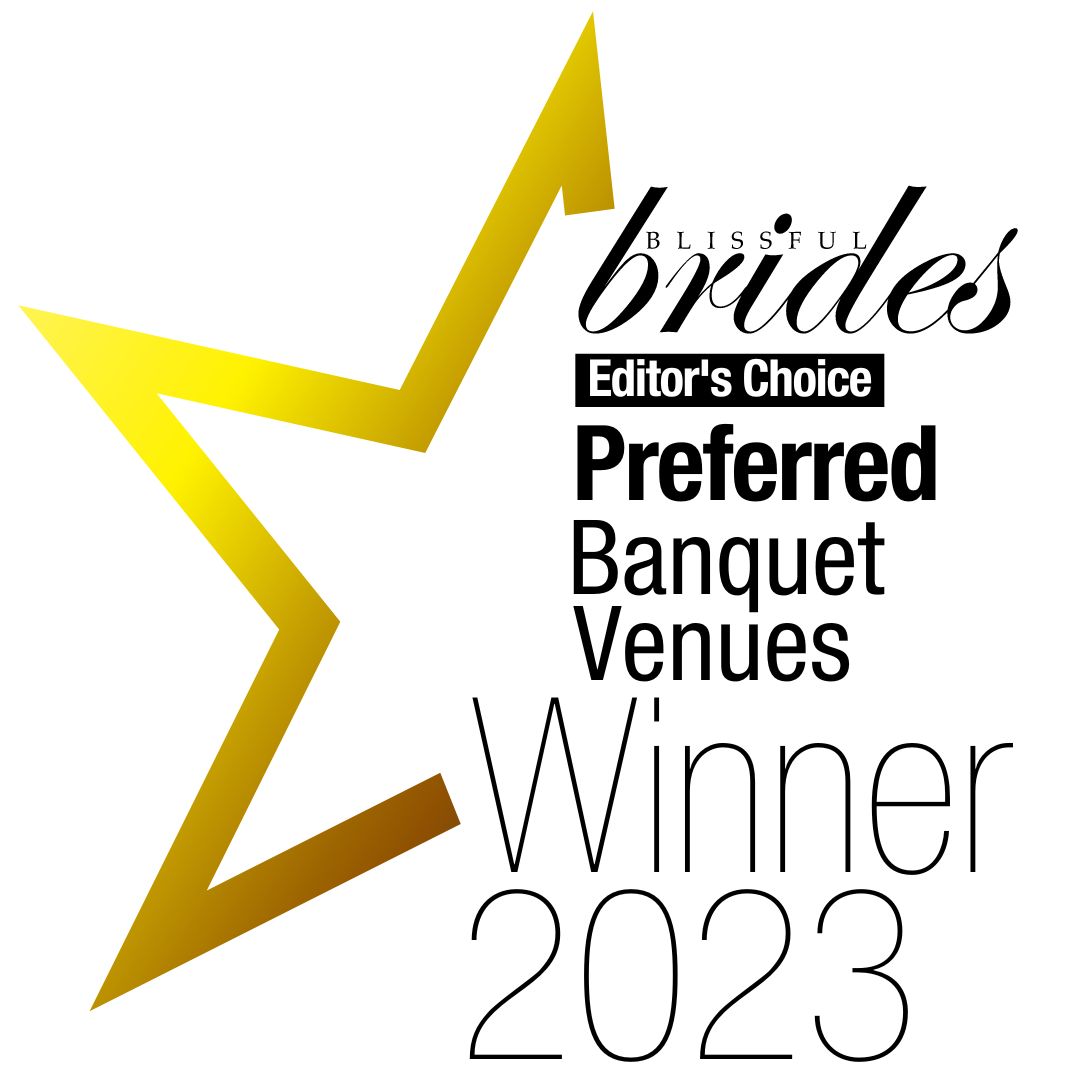 Rating:

Address:

1A Cuscaden Road, 249716, Singapore

Phone:

6831 4315