AGOPSG: The Reliable Musicians Dedicated to Orchestrating an Unforgettable Wedding
2020-05-31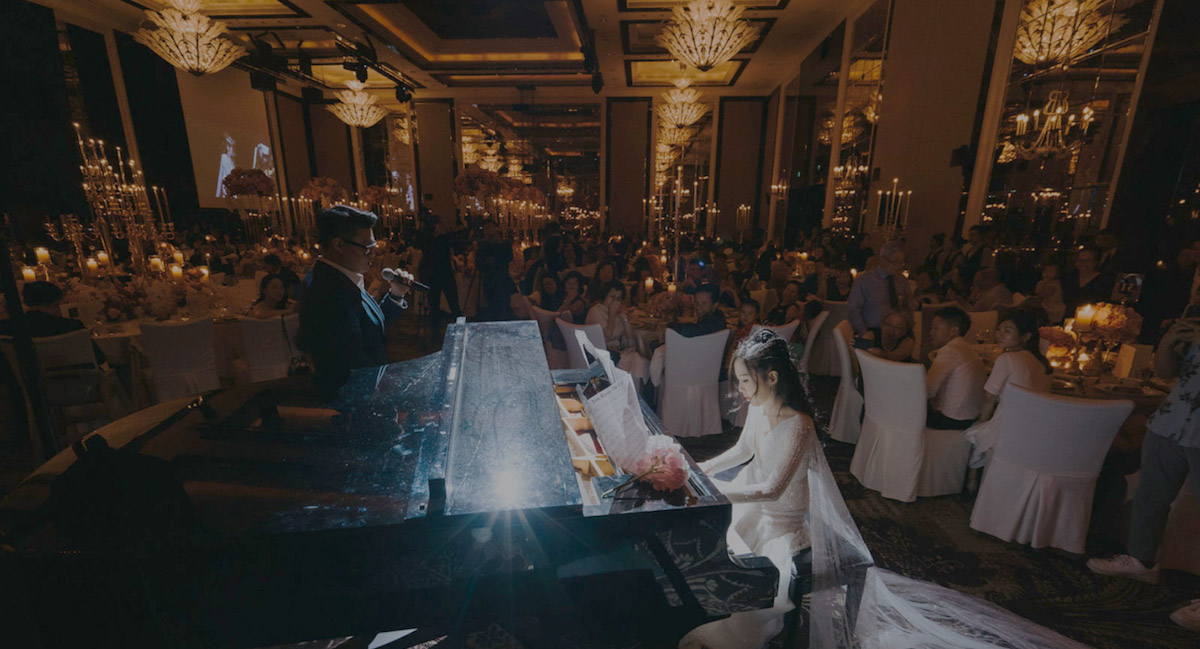 Hiring a live band for your wedding can be a daunting task. While it provides plenty of interactive entertainment for your guests and greatly enhances the mood of your wedding, a band that doesn't make the cut can easily cause your wedding to fall short of expectations. So, what's a soon-to-be-married couple to do? Engage a band with a proven track record of impressing its audience, of course!
Established in 2014 with over 5 years of experience performing as a group, A Group Of People (AGOPSG) has performed at over 300 weddings and corporate events to date, touching the hearts of more than 50,000 audiences.
With the philosophy "blessing lives through music", the band, which is made up of people from different walks of life who converged through music, believes in connecting people through music.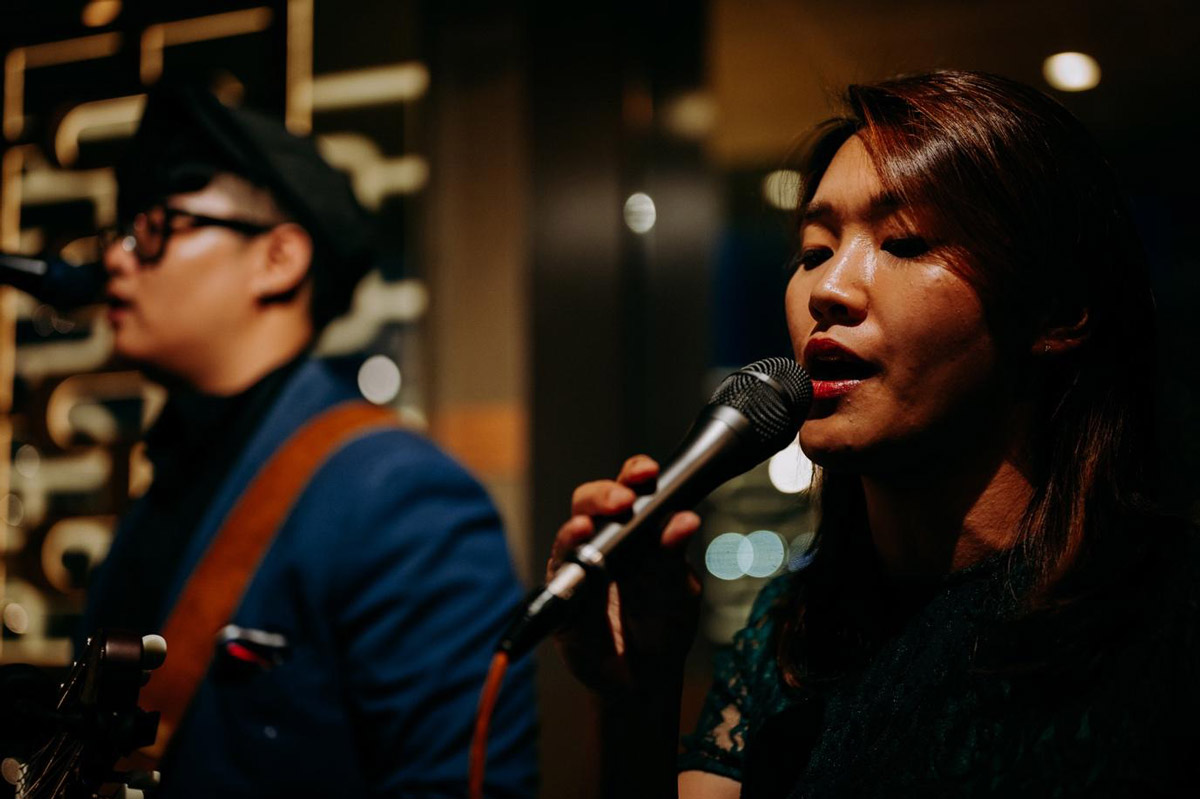 They pride themselves on their ability to engage and move people through their performances, and to do so, they not only boast talented members with musical prowess, but also perform a wide repertoire of songs in various languages, including English love songs, Mandarin ballads, old-school dialect hits, and even Spanish favourites. This ensures that every guest, no matter young or old, will be thoroughly entertained and able to enjoy themselves despite their varying preferences.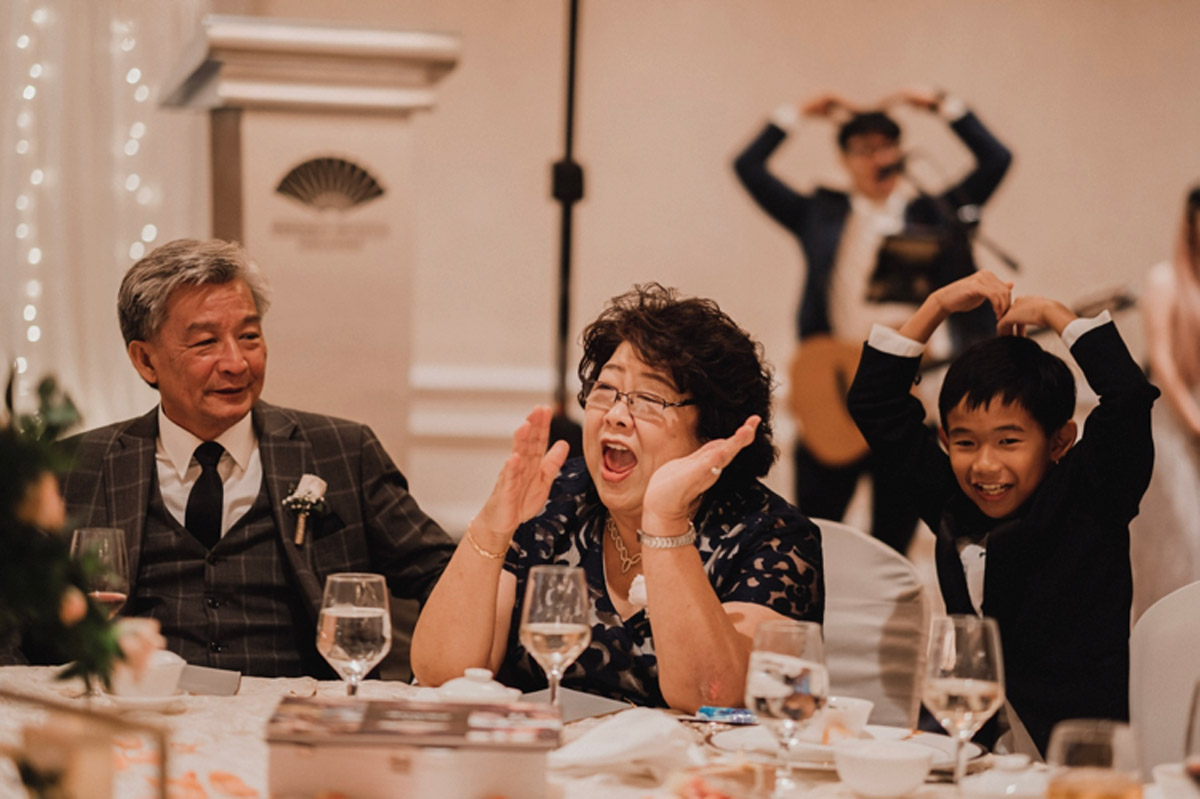 On that note, in order to maintain the mood and spirit of your wedding from start to finish, AGOPSG plays throughout your banquet and even does special requests for the march-in segments. This is just one of the many differences that set them apart from most bands, which usually perform in sets to conserve stamina.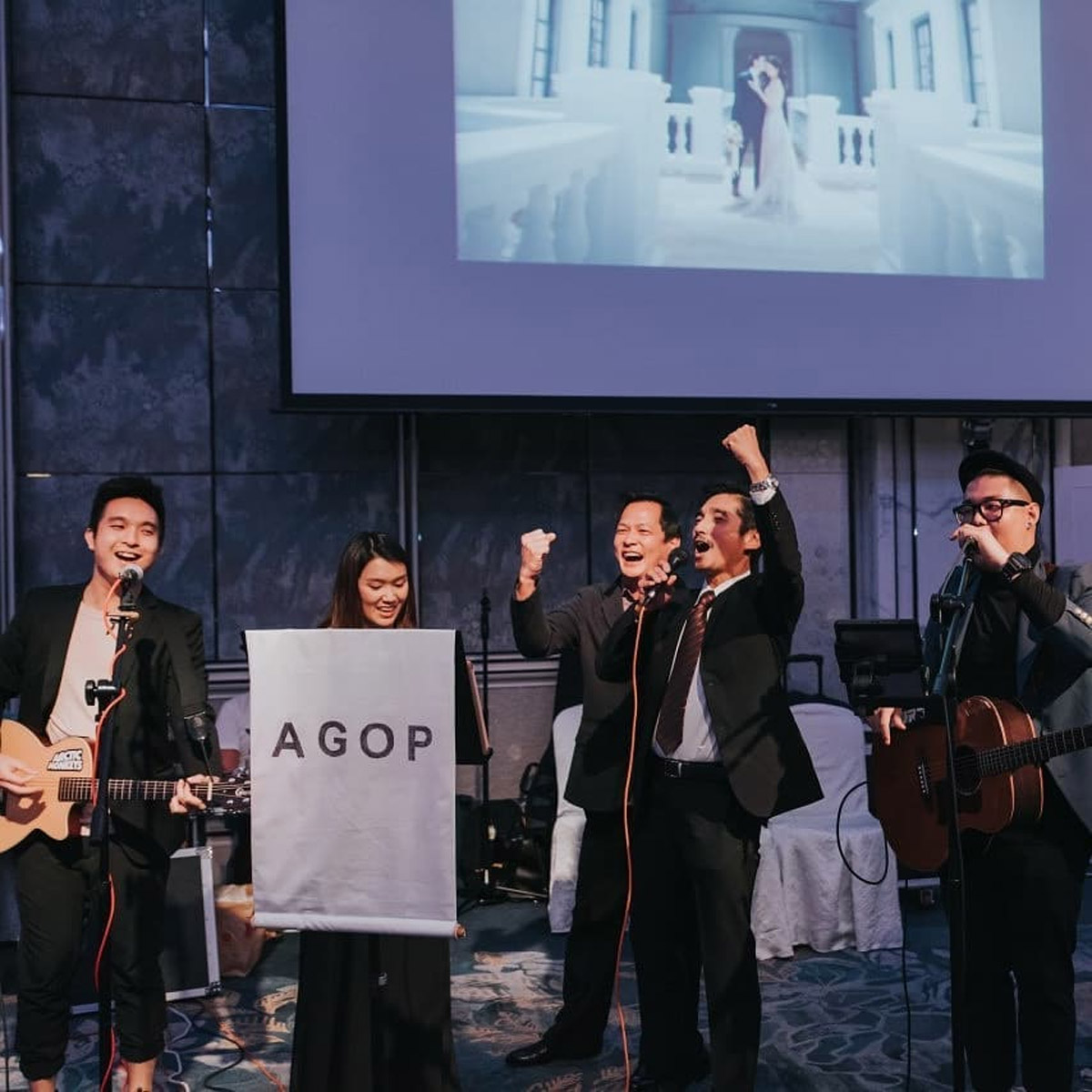 Going one step further, AGOPSG even provides complimentary professional sound system and equipment, inclusive of the set-up and tear-down process. This minimises the risk of potential technical errors popping up during the wedding, and even if they do so, you can rest assured that AGOPSG will be able to resolve them quickly with ease because they're so well-versed with their equipment.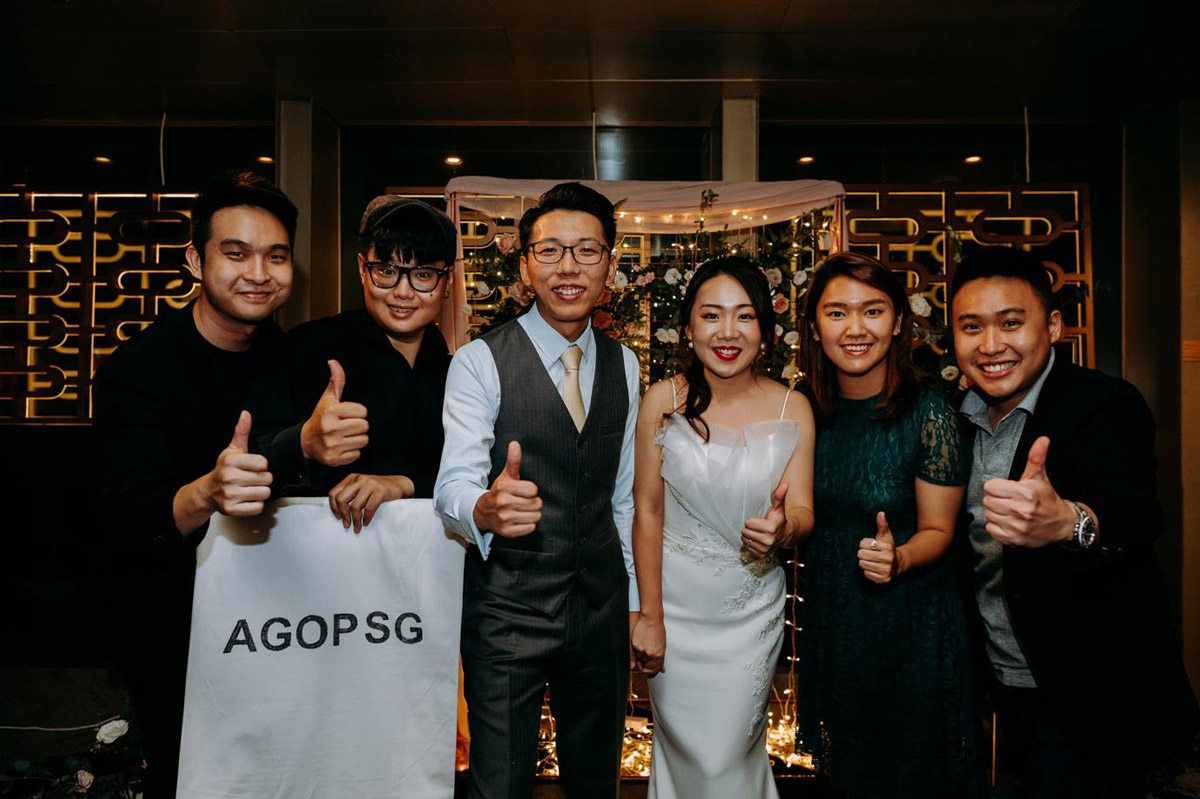 The dependable team with a happy couple!
After all, the only thing that you should be doing on your big day is to have a good time! Worries about the choice of music not being palatable to the crowd, possible technical errors, and the troublesome logistics of setting up the band shouldn't be your concern, and AGOPSG makes sure that it stays that way.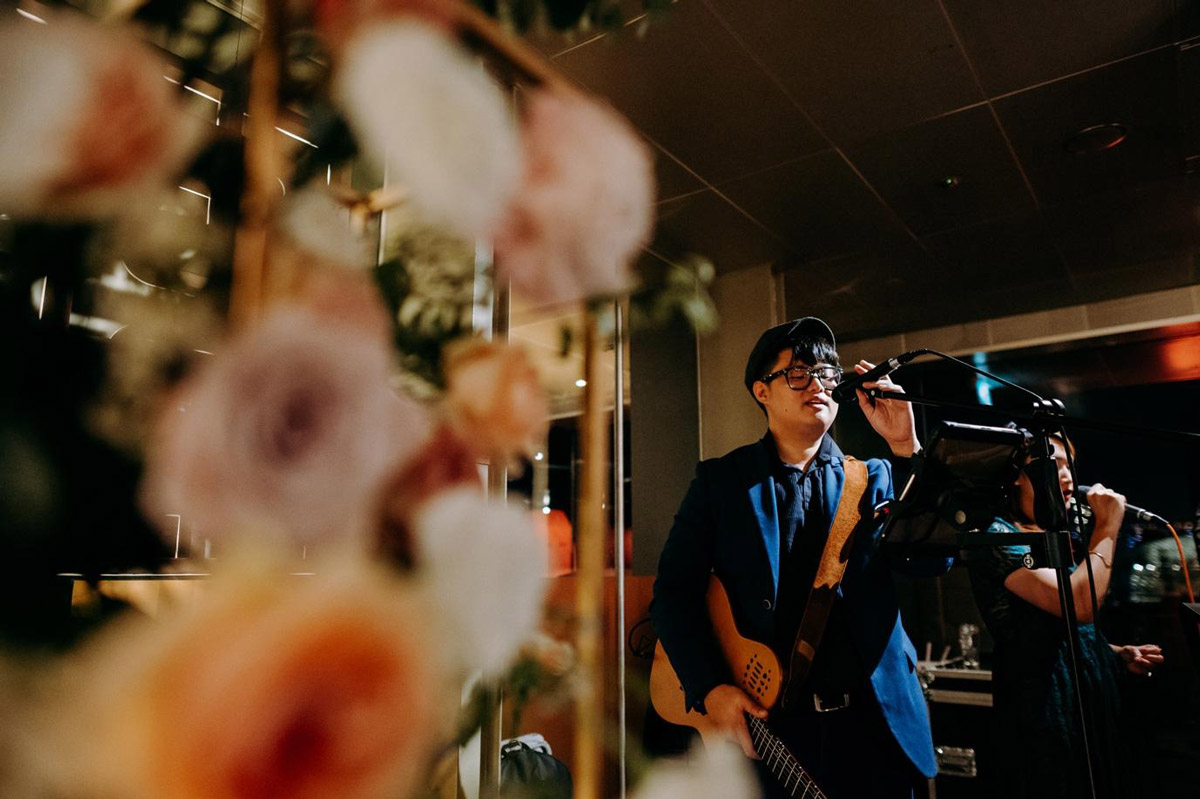 Needless to say, there's also something about a live band that adds a personal and human touch to your wedding, which in turn makes it a memorable experience for not just yourselves but also your guests.
AGOPSG's ability to engage and entertain your friends and family really shines in the countless reviews left by happy couples, as well as the many videos of their past performances that you can view on their Instagram, Facebook, YouTube channel, and website. Providing more than just entertainment, AGOPSG is truly a worthy band to place your trust in!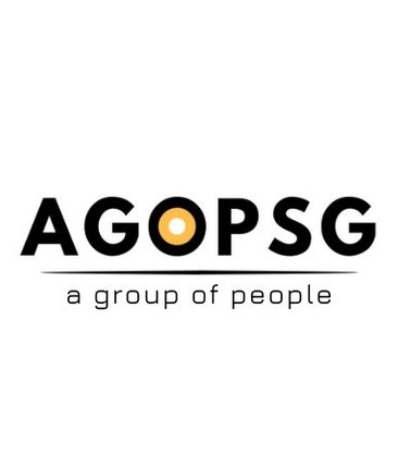 AGOPSG Pte Ltd

Rating:

Address:

22 Sin Ming Lane #06-76 (Midview City), Singapore 573969

Phone:

94778015