An Enchanting Affair
2019-03-01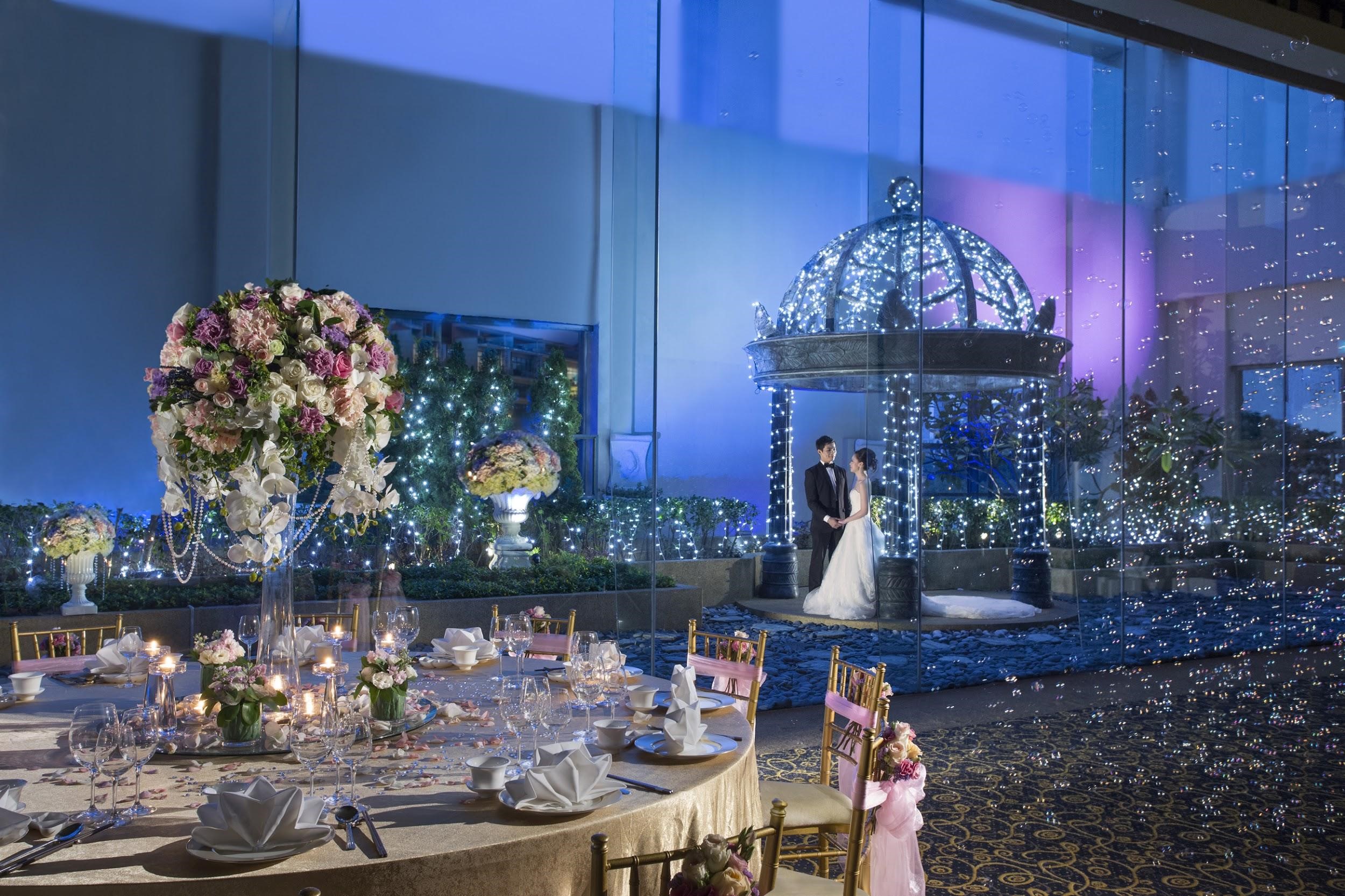 The Grand Ballroom
Designed to dazzle, Grand Copthorne Waterfront Hotel is dedicated to making your wedding an exquisite one with its resplendent high ceiling, pillarless Grand Ballroom, romantic outdoor Promenade and award-winning culinary team – checking all the boxes of an ideal wedding venue.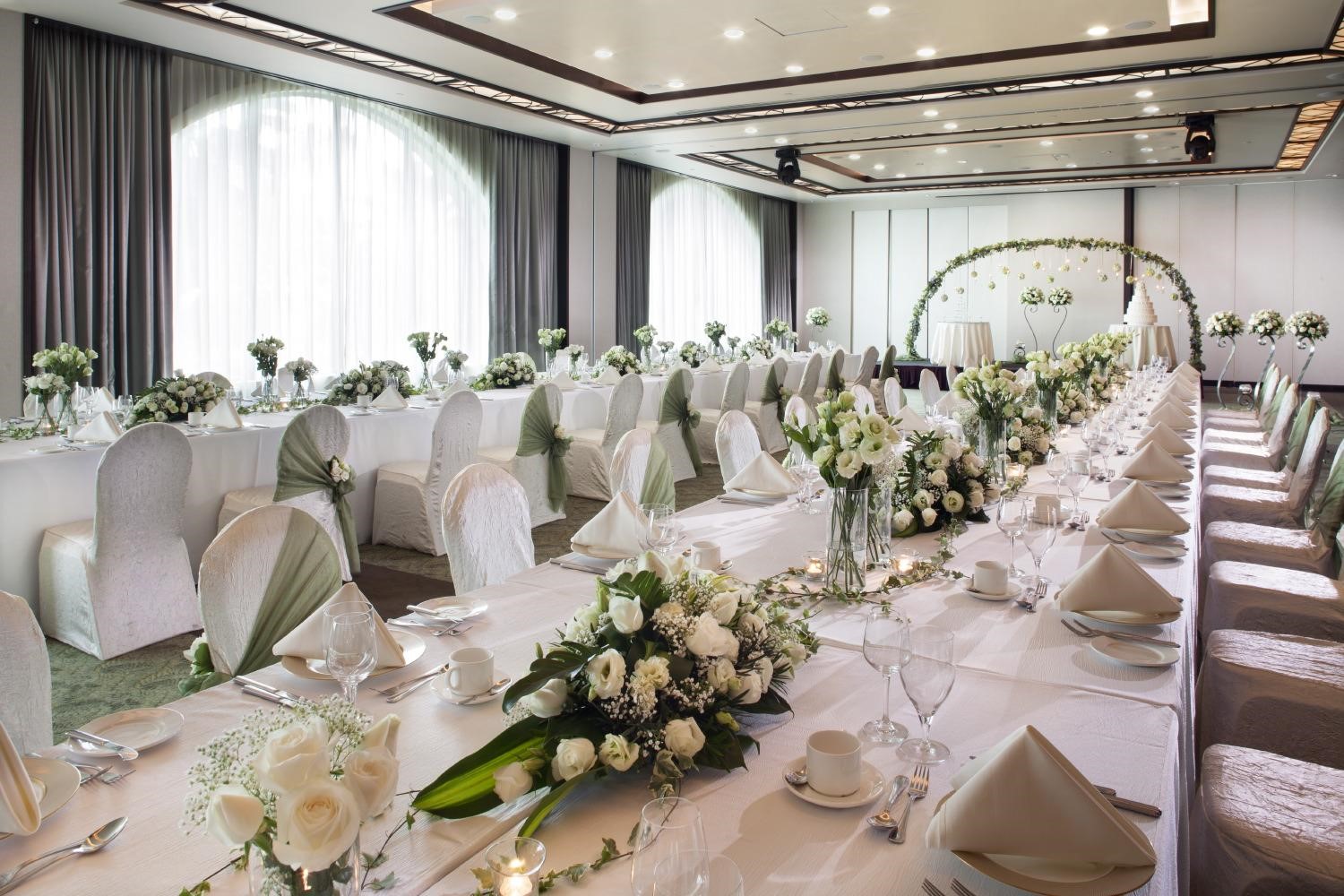 The Riverfront Ballroom
Offering a variety of ballrooms, the hotel is capable of catering to the individual needs of newlyweds-to-be. For an enchanting celebration, the Grand Ballroom, with its expansive 9,180 square feet of space that accommodates up to 650 guests, 6-metre high ceiling and clear glass walls that allow the infiltration of natural light, is the ideal choice. Perfect for a lunch or dinner celebration, the Grand Ballroom also comes with an exquisite view of the hotel's expertly landscaped and romantic garden and gazebo – creating the illusion of a garden wedding in the comfort of the luxurious ballroom.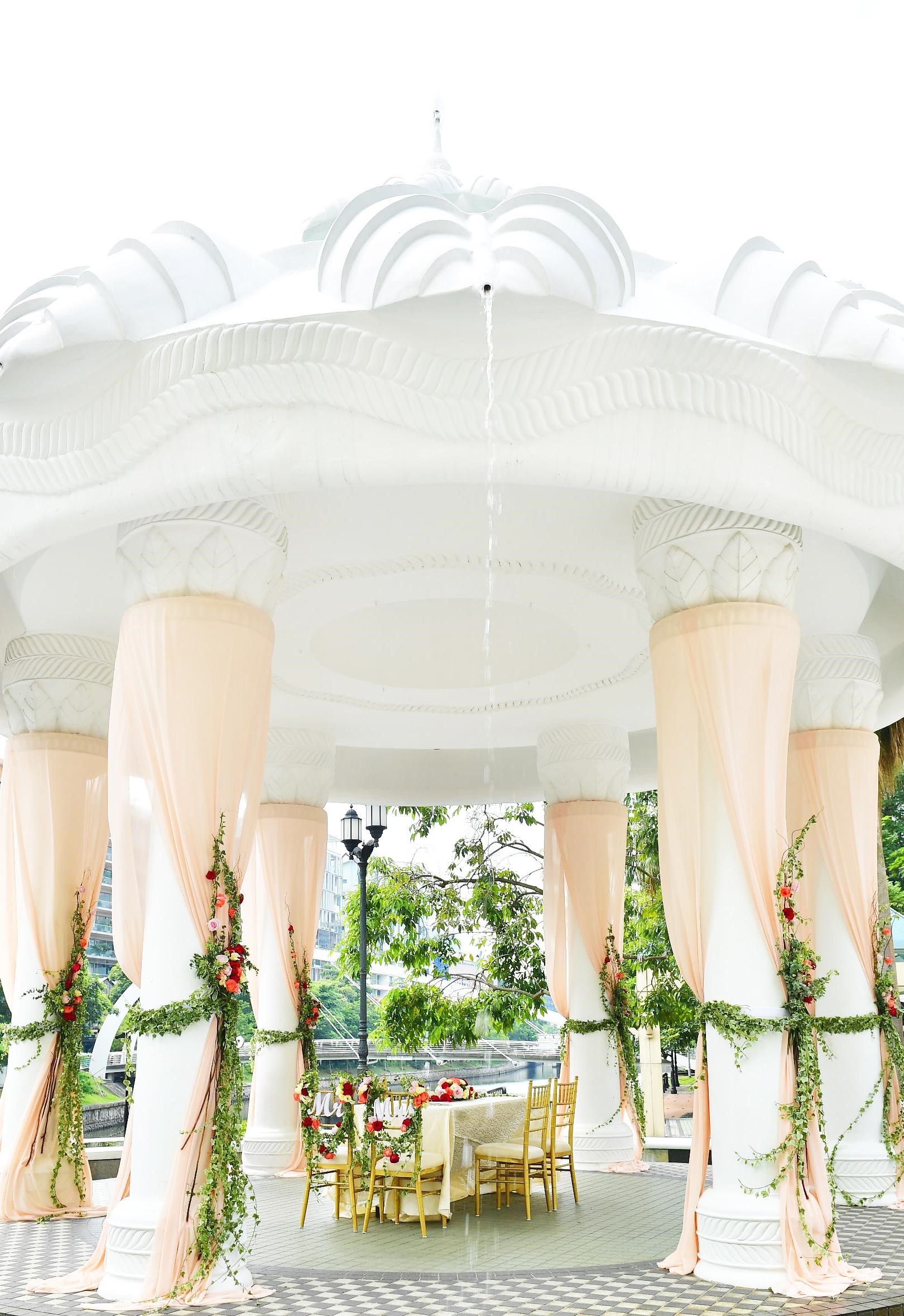 A solemnisation ceremony at The Promenade
For a fairytale wedding, seal the deal at The Promenade. Artfully situated by the banks of the Singapore River, this alfresco venue boasts a romantic ambience and spectacular sunset views that provide the picture-perfect setting for newlyweds-to-be.
In keeping to its promise of an exquisite celebration, Grand Copthorne Waterfront Hotel's award-winning culinary team offers an extensive selection of menus to cater to the varying dietary needs of couples. Using only the freshest ingredients and health-conscious culinary techniques without compromising the taste and flavour of the dish, expect to feast on a banquet spread that is bound to impress and satisfy.
Having clinched several awards such as the Best Luxury Hotel, Singapore and International Five Star Hotel 2018-2019 and 2017-2018 by International Hotel Awards and Blissful Brides Editor's Choice Preferred Banquet Venues Winner 2018 and 2017, Her World Brides Venue Awards 2017 – Best Solemnisation Wedding & Reception Indoor Venue – 5 Stars, Grand Luxury Hotel of the Year 2017 by Luxury Travel Guide, Grand Copthorne Waterfront Hotel and its team of professional wedding specialists promises an unforgettable wedding experience.