Bask in Elegant, Oriental Vibes at Peach Garden @ Metropolis with Bespoke Wedding Menus
2020-07-15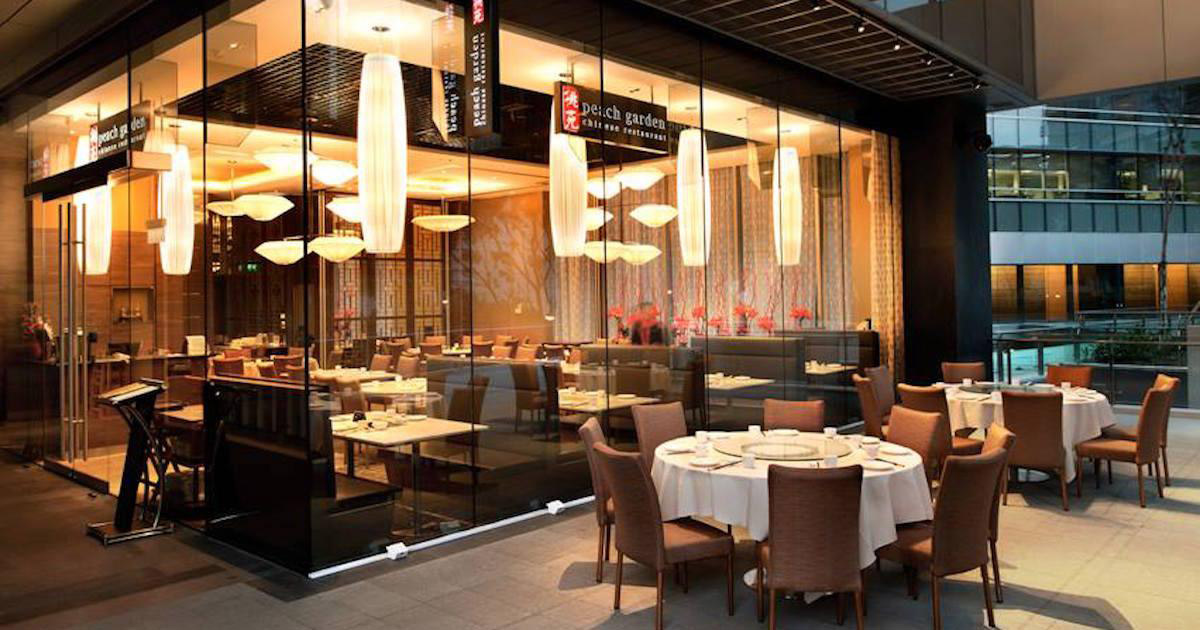 Dreaming of a traditional sit-down wedding with a little dash of modern sensibility? Peach Garden @ Metropolis may just be the venue that you've been looking for. Situated right at the heart of one-north business park with easy access from Buona Vista MRT Station (very convenient for your guests!), this restaurant is a fusion of the best Cantonese cuisine and modernised decor, perfect for an oriental-themed wedding of the 21st century. To this, we say yam seng!
Eye-catching furnishing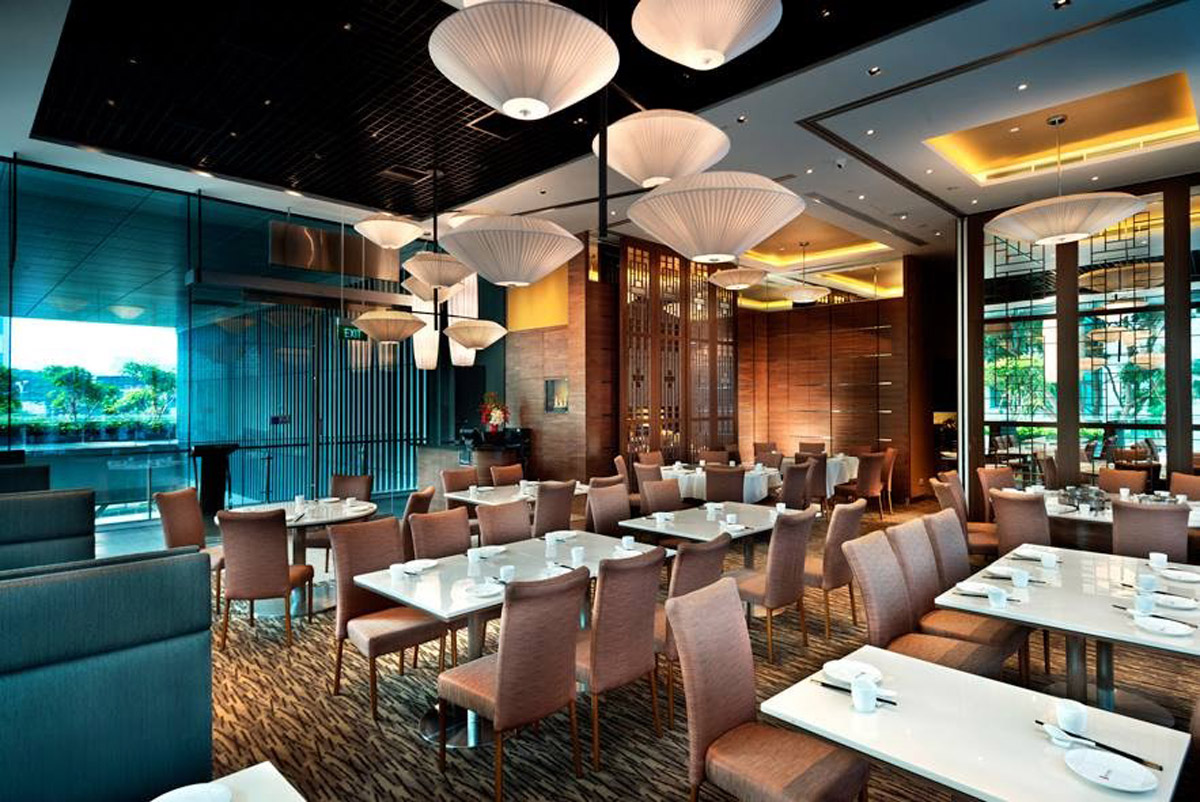 The gorgeous, low-hanging lighting and full-length windows provide ample and dynamic lighting, ideal for a cosy and intimate wedding. Decked out in warm brown and neutral tones, the restaurant great for popular wedding themes such as garden-inspired ones, as the natural wood furnishing and brown hues would go excellent with fresh blooms.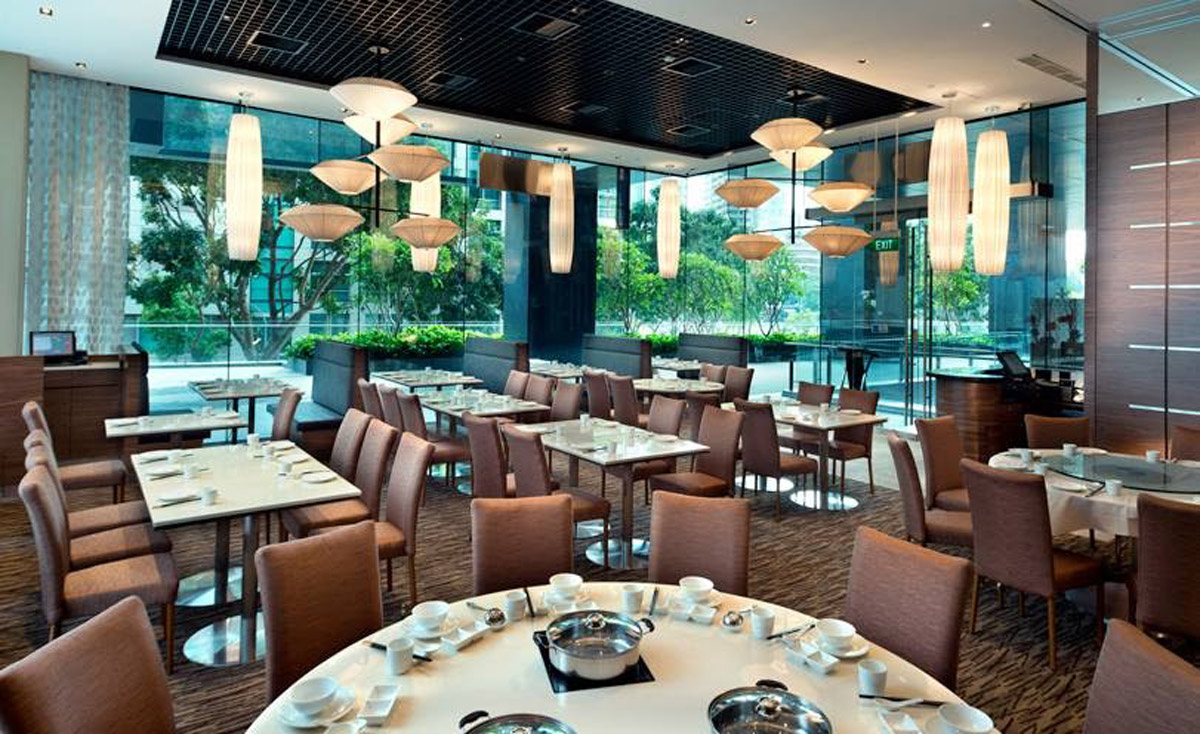 When dusk falls, the full-length windows will allow your guests a beautiful view of the night sky and city lights. The elegant, oriental-styled partitions also serve to add a sense of transcendence to the venue and set it apart from being just an ordinary restaurant — at a glance, you would know that this place is capable of dishing up the most delectable Cantonese cuisine for your distinguished guests.
Mouth-watering cuisine, bespoke creations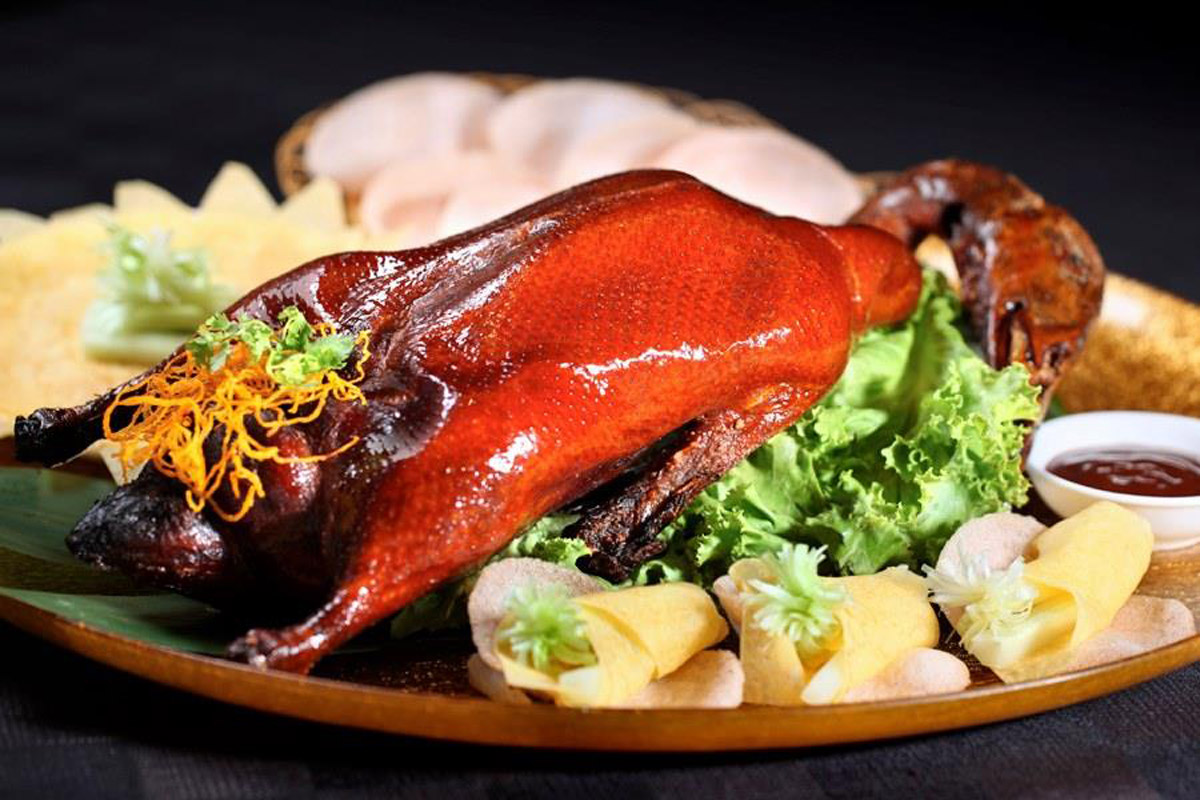 Peach Garden @ Metropolis has the most exquisite Cantonese delights, which are perfect for impressing all your loved ones, both young and old. Pique your senses and treat your taste buds to choices such as the Roasted Crispy Duck with Black Truffle Sauce, Braised Crab Meat Soup with Bird's Nest and Crab Roe, Steamed Red Garoupa with X.O Sauce, Chilled Jelly Royale with Aloe Vera and Osmanthus, and more.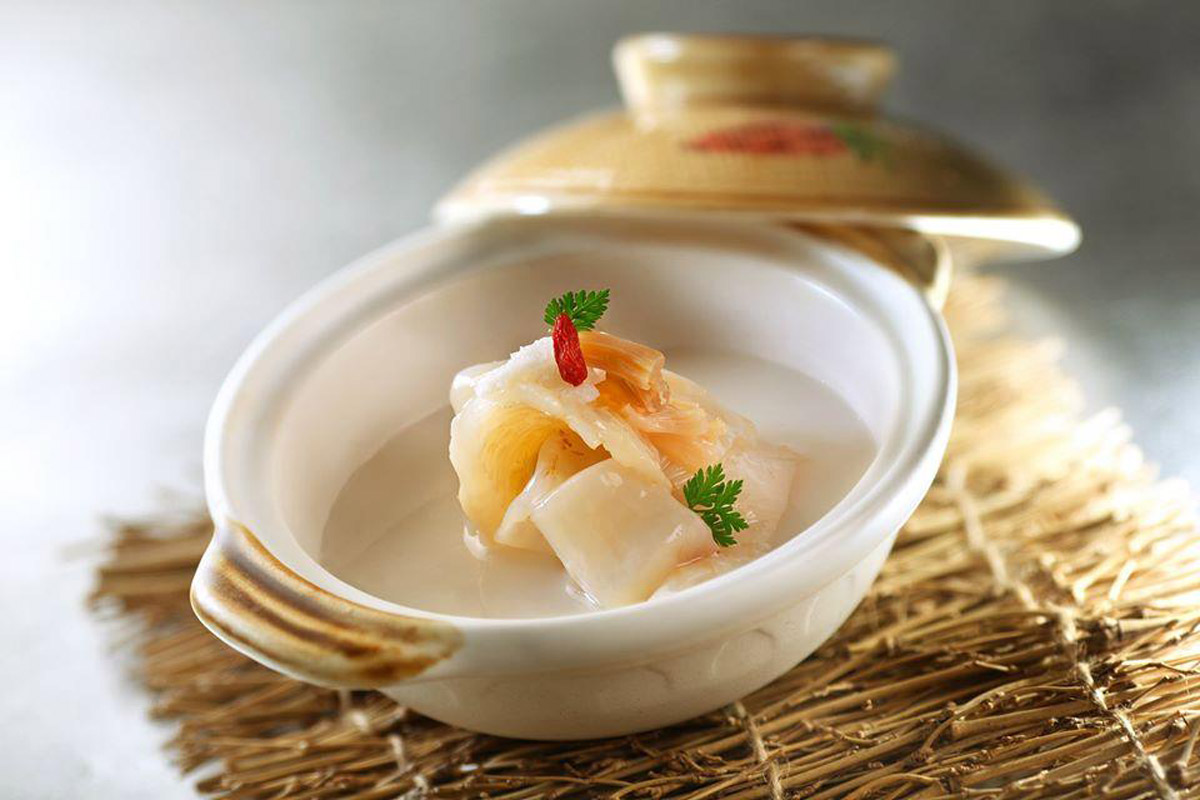 This healthy, balanced, epicurean feast comes with a complimentary bottle of house wine per table and a free flow of soft drinks, mixers, and Chinese tea throughout your event as well.
Furthermore, since Peach Garden @ Metropolis' culinary team are so experienced and skilled in whipping up authentic Cantonese cuisine, they're able to create a bespoke wedding menu just for you as well, if you wish to do so!
Going the extra mile

Peach Garden @ Metropolis also offers various comprehensive wedding packages, which ensure that you get the best bang for your buck. A cocktail reception is complimentary at their pre-function area, with a fresh flower centrepiece, guest book, and wedding token box provided for your reception table.
Every banquet table will be decorated with a lavish, fresh flower centrepiece as well, while your VIP table and chairs will be specially adorned. Other exclusive privileges include a traditional "wife cake" (Lo Bor Bang or Lao Po Bing) or a selection of wedding gifts for all guests, and complimentary usage of the LCD projector with screen, sound system, and cordless microphone.
For more information on weddings at Peach Garden @ Metropolis, simply contact their team at banquet@peachgarden.com.sg and be on your way to a memorable, modern wedding!
Peach Garden @ The Metropolis
Address: 9 North Buona Vista Drive, #02-02, The Metropolis Tower 1, Singapore 138588
Email:
banquet@peachgarden.com.sg
Telephone: 6334 7833
------------------------------------------------------------------------------------------------------------------
This article was written for Peach Garden.
All photos from Peach Garden.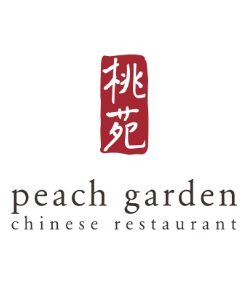 Peach Garden Restaurant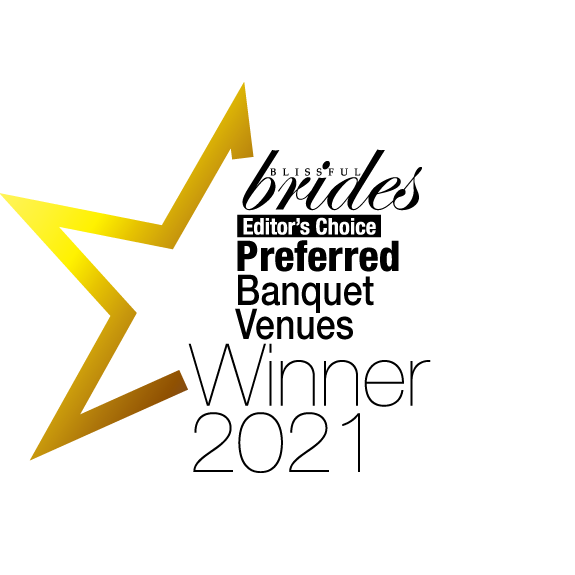 Rating:

Address:

401 Havelock Road #04-01 Hotel Miramar Singapore 169631

Phone:

6252 9833

Fax:

6235 6833