Beautiful Beginnings, A Wedding Showcase with Some of SG's Most Sought-After Vendors by Furama RiverFront, 8dec & Glittering Carousel
2020-02-04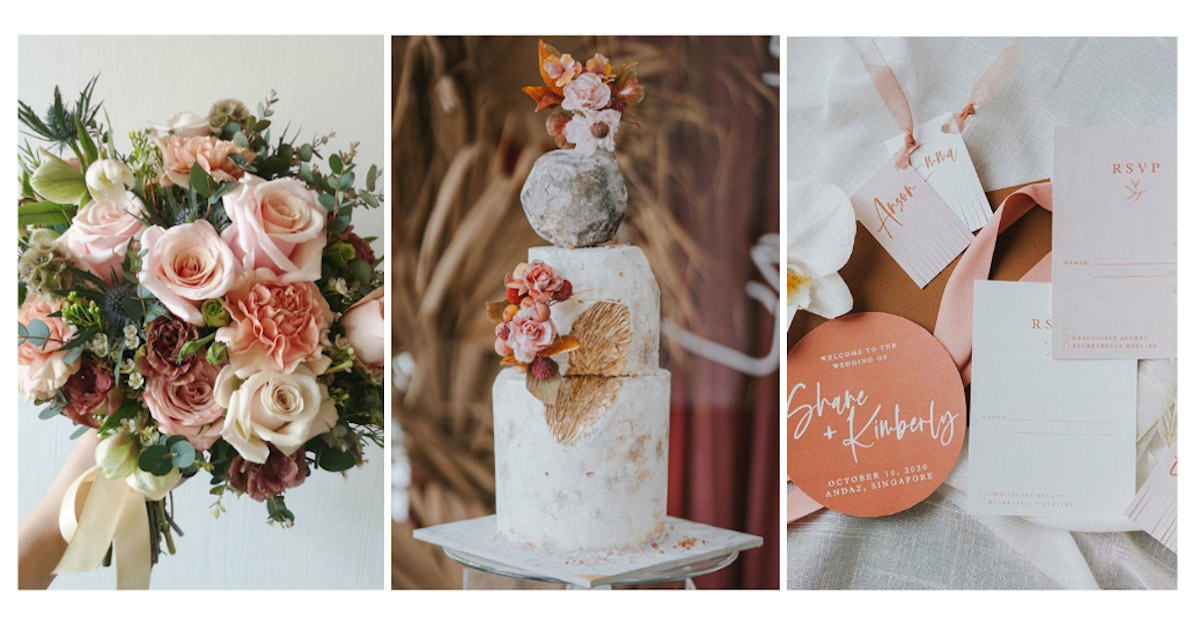 Still on the hunt for the perfect wedding vendors to bring your dream wedding to life? Mark your calendars for Beautiful Beginnings on 8th March 2020 — a specially-curated wedding showcase featuring exclusive deals with some of Singapore's most sought-after vendors, a "live" wedding ceremony to evoke your imagination, and a chance to win a relaxing getaway to Ubud, Bali!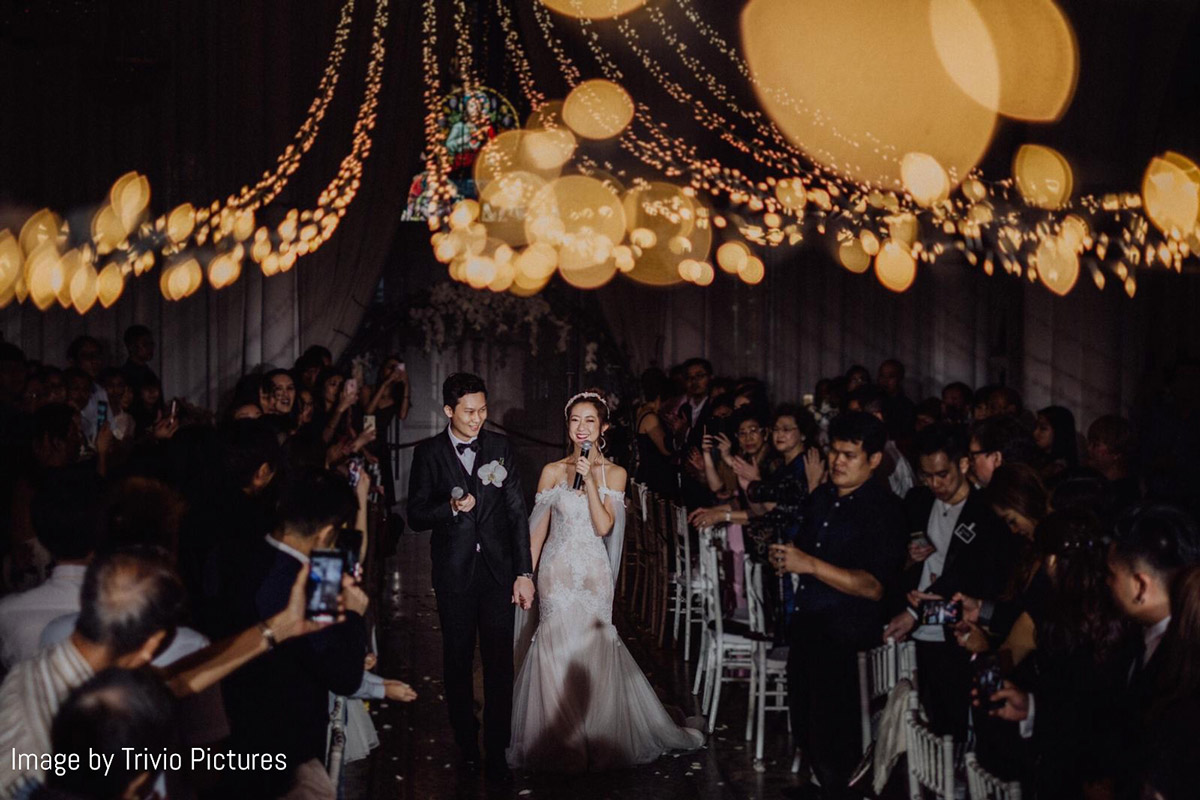 Wedding planning: Glittering carousel
Source: Trivio Pictures
Brought to you by Furama Riverfront, 8dec, and Glittering carousel, Beautiful Beginnings is tailored to inspire couples and provide them with an elevated wedding experience.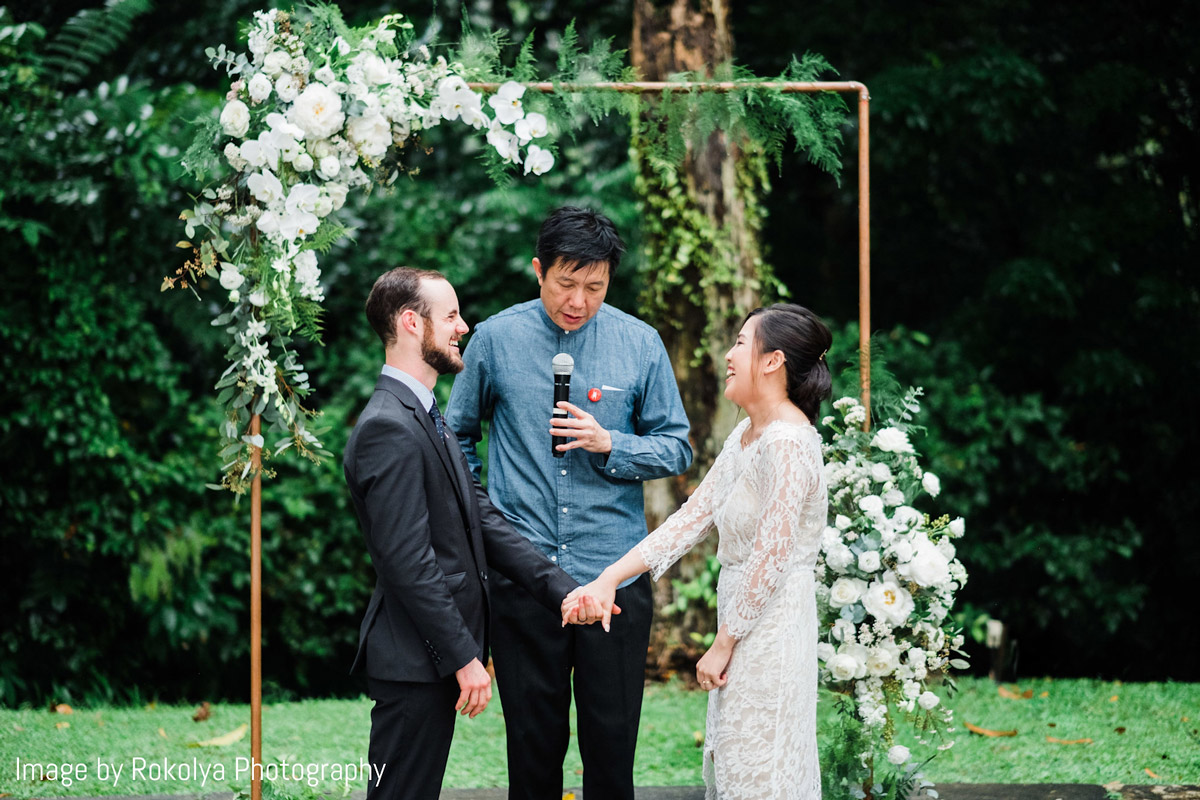 Wedding arch provided by 8dec
Source: Rokolya Photography
Meet and interact with 15 passionate and talented creatives, which includes bakery Cupplets, who've worked with the likes of Dior and Chanel, Meadows & Clouds, who specialises in customised floral arrangements, and LivLov Jewelry, who handcrafts heirloom-worthy wedding and engagement rings.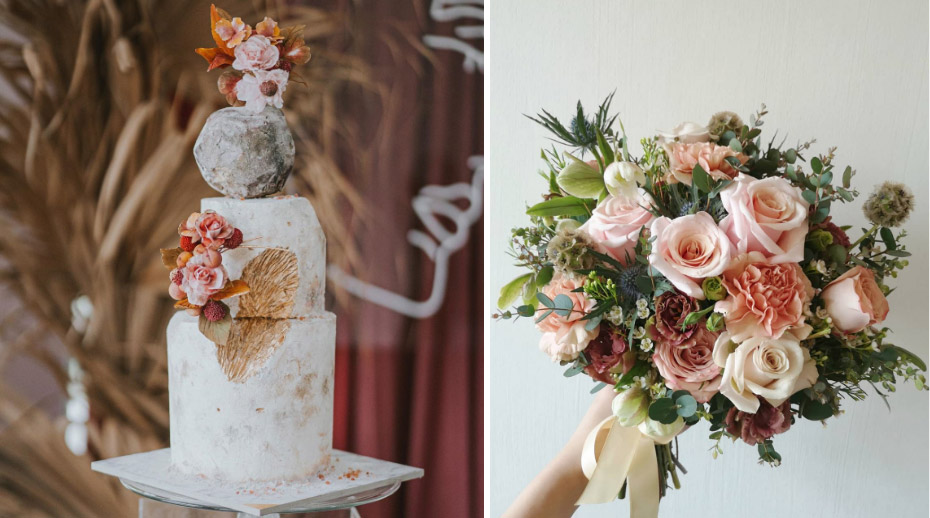 Left: An unconventional rock cake for a bohemian-inspired styled shoot by Cupplet
Right: A bouquet by Meadows & Clouds
Source: @ikicompany and @meadows.clouds
Delicate wedding stationeries are also available at Mylin Design & Co., while those looking for a hair and makeup artist to bring out their natural best can turn to Chi Chi Allure. Bridal Boutique Story Wedding is known for having raving reviews, and Sense Gallery has been producing cinematic snapshots and films of couples' special moments for almost a decade.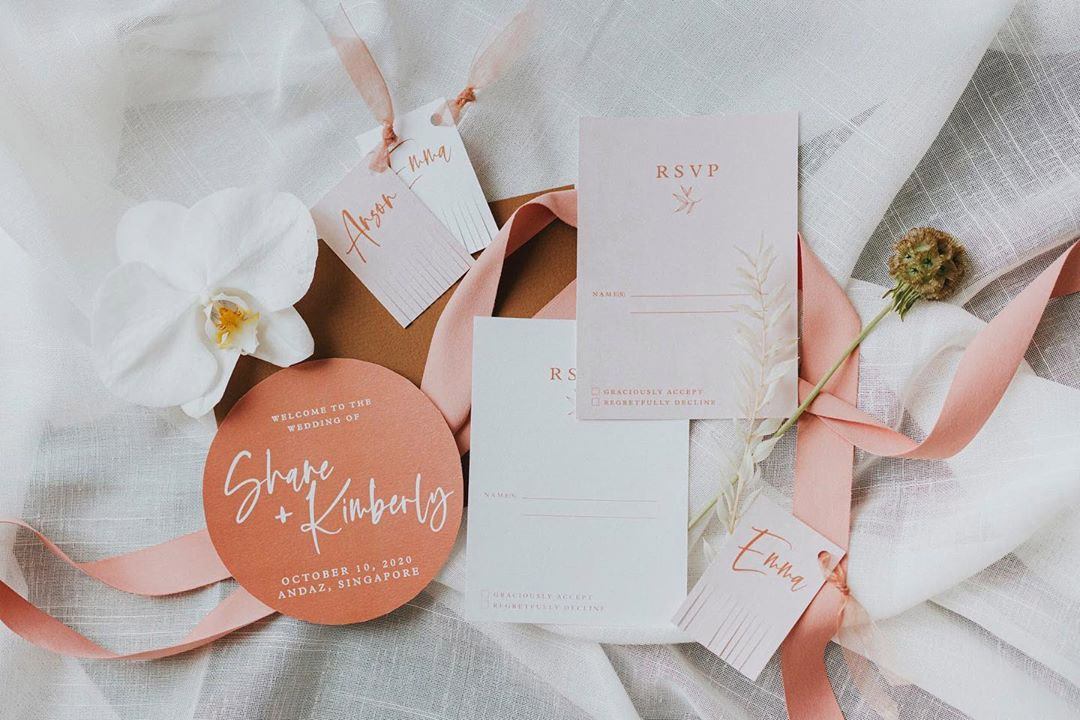 Stationery set by Mylin Design & Co.
Source: @ikicompany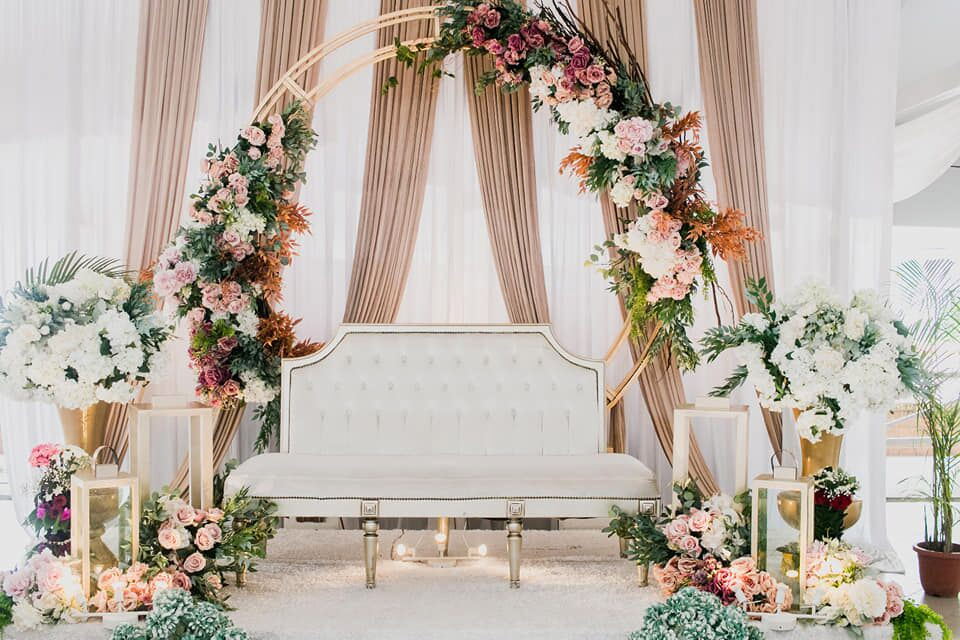 A Malay wedding set up done by Q'yra Design
Other vendors include alcohol distributor Cellarbration, SRSLY Photobooth, and Q'yra Design, a wedding stylist who will be displaying a gorgeous Malay wedding showcase separately along with their own partners as well.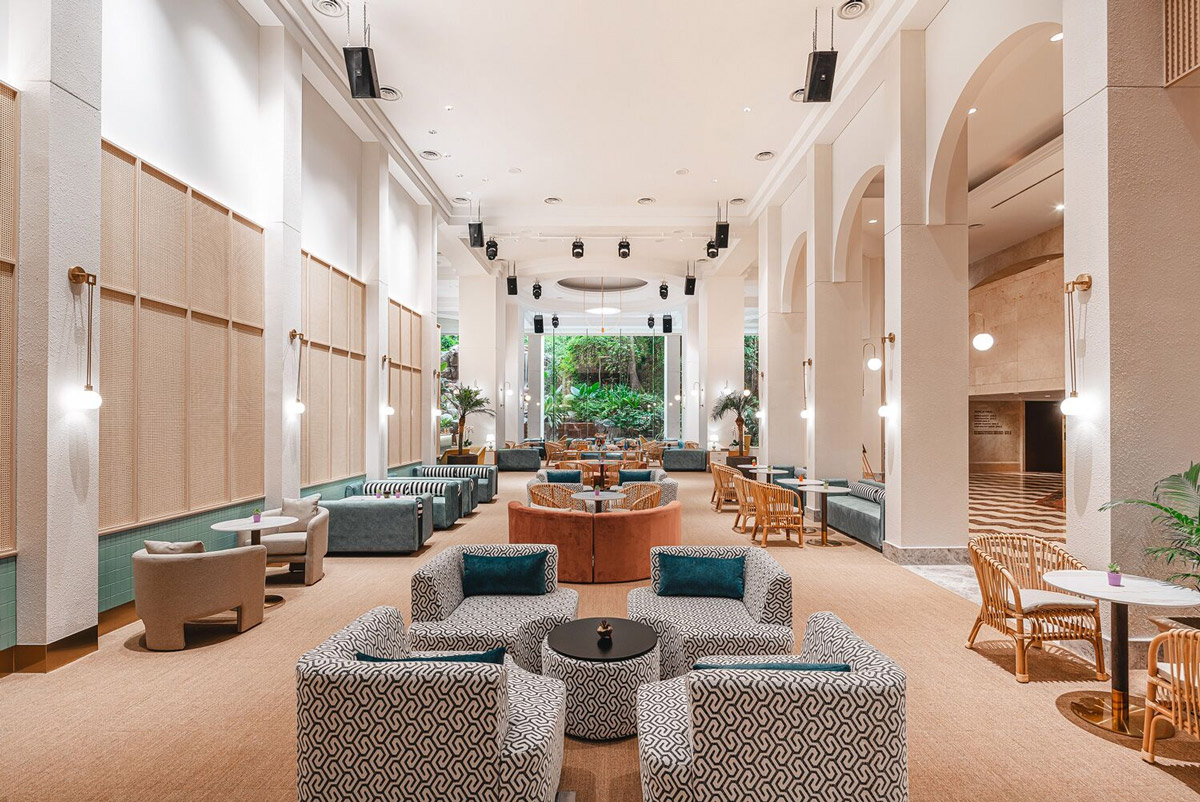 Waterfall Lounge
Besides getting to know these vendors, couples can also indulge in delicious food tastings with free-flow drinks and enjoy live music performances. Held at the newly-renovated Furama Riverfront Waterfall Lounge, this massive, light-filled space boasts a spectacular view of a 20-feet twin waterfall feature, and couples can also consider hosting their special day in this contemporary beauty with soft pink furniture, hints of gold trimmings and marble, and impressive high ceilings.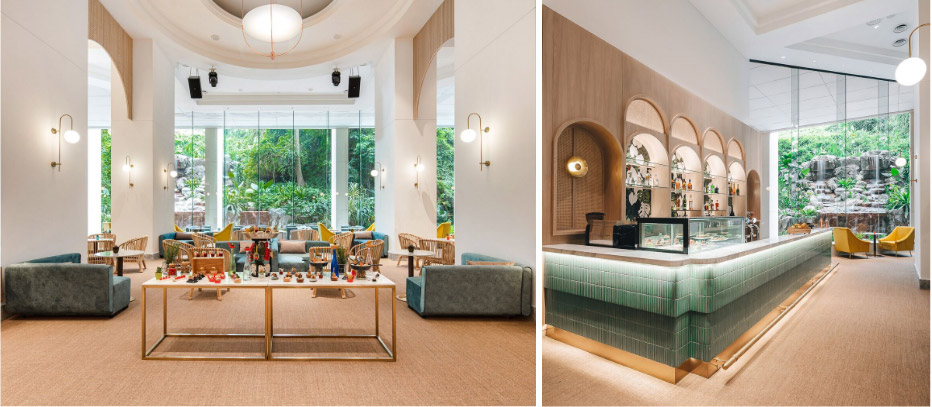 Waterfall Lounge
Other key highlights not to miss include:
A "live" wedding ceremony where you can watch your dream wedding unfold
Grand Lucky Draw (For a dream stay at Ubud, Bali*)
An exclusive goodie bag* worth up to $500 (Limited to the first 100 couples to RSVP)!
- SGD $200 OFF voucher for wedding planning services by Glittering Carousel (Valid for weddings in 2021 only)
- SGD $200 OFF styling services with a minimum engagement of SGD $2,000 (Valid from 1 June 2020 to 31 May 2021)
- Mini Leather Pouch from Mori
- Redeemable Live Calligraphy Services from Art & Wanderer on the leather pouch from Mori (Based on a first-come, first-served basis)
- High tea set for 1 (Redeemable through signing up for a FURAMAfirst membership)
*Terms & Conditions apply.
Registration is free, so make haste and be the first 100 to RSVP to receive a goodie bag worth up to $500 and stand to win these amazing prizes:
3D2N stay at FuramaXclusive Resort & Villas, at Ubud, Bali
2D1N stay at Furama RiverFront
Buffet lunch or dinner for two pax at Furama RiverFront.
Beautiful Beginnings
Address: Furama RiverFront, 405 Havelock Rd, Singapore 169633
Date & Time: 8th March 2020 | 12pm - 6pm
Free Admission
This article was written for Furama RiverFront.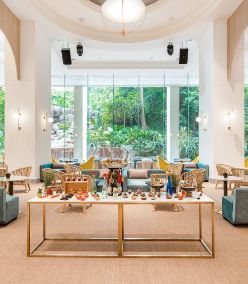 Furama RiverFront
Rating:

Address:

405 Havelock Road Singapore 169633

Phone:

67396452

Fax:

6733 1588