Begin Your Happily-Ever-Afters at YWCA Fort Canning
2021-07-27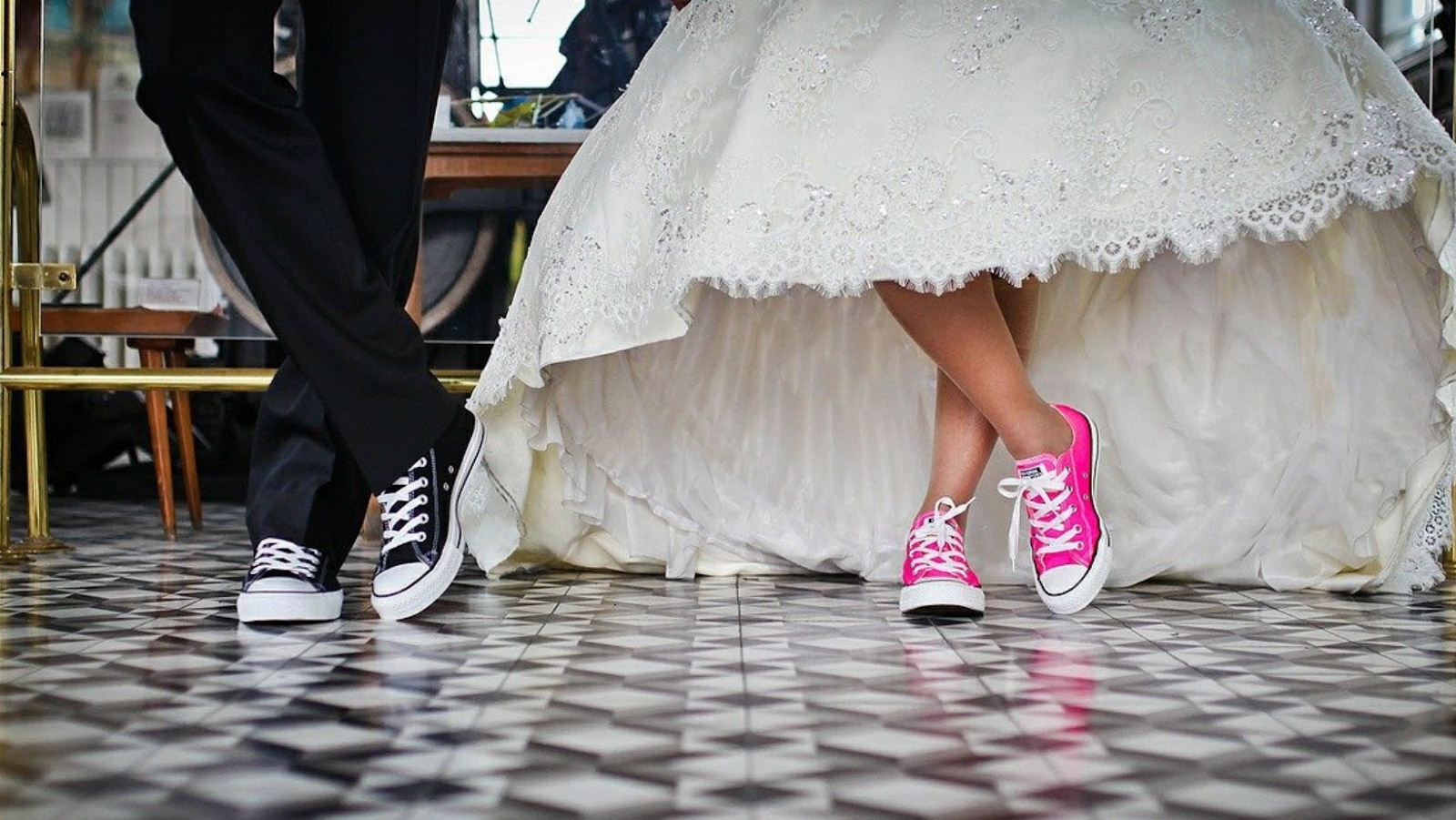 Source: YWCA Fort Canning
Bethrothed and ready to enter the next phase in life? Allow us to introduce YWCA Fort Canning — a hidden gem for all your wedding solemnisation and banquet needs.
We understand; the struggle in finding that special wedding venue is often life's first hurdle together as an engaged couple. It can be daunting with many venues constantly trying to impress you with their extravagant venues and wedding packages — when really — all you're looking for is a meaningful wedding at a good location with a decent selection of services and venues including a grand ballroom.
If you relate to anything that we just said, perhaps YWCA Fort Canning might just be what you're looking for. Strategically located between Orchard Road and the Central Business District (CBD) Area, YWCA Fort Canning is a convenient 3- to 10-minute walk away from Dhoby Ghaut and Fort Canning MRT stations. Not to mention, the iconic heritage site Fort Canning Park, as well as the Registry of Marriages (ROM) are also a stone's throw away.
With passion and commitment at their core, YWCA Fort Canning's work in assisting the less fortunate is noteworthy. But apart from their endeavours in social advocacy, they've also been a great entry in Singapore's wedding scene — capable of hosting respectable-sized wedding banquets and receptions.
Their good selection of venues and services are also priced reasonably. Considering all counts, here's why you should hold your wedding at YWCA Fort Canning.
Sophisticated and Spectacular: Sophia Cooke Ballroom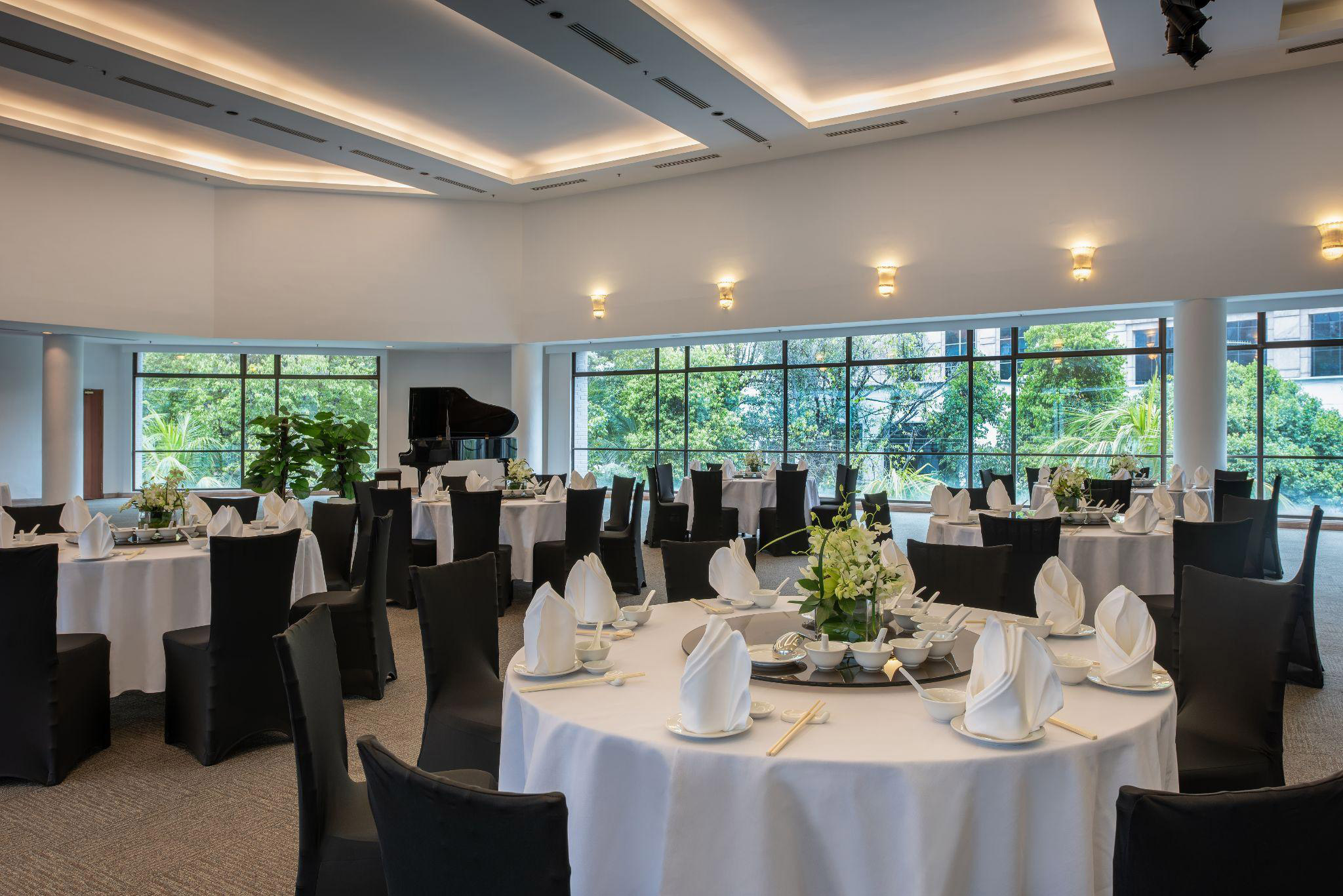 Sophia Cooke Ballroom
Just as sophisticated as its name sounds, Sophia Cooke Ballroom's reputation speaks for itself.
Upon stepping foot into the Sophia Cooke Ballroom, you'll be met with lofty ceilings and a spacious interior. This columnless ballroom is impressive with its high ceiling, raised stage, comprehensive projector, light and sound systems and last but not least, an accommodation capacity of up to 500 guests across 30 tables at any given time.
*Couples should adhere to the capacity limitations according to current COVID-19 guidelines.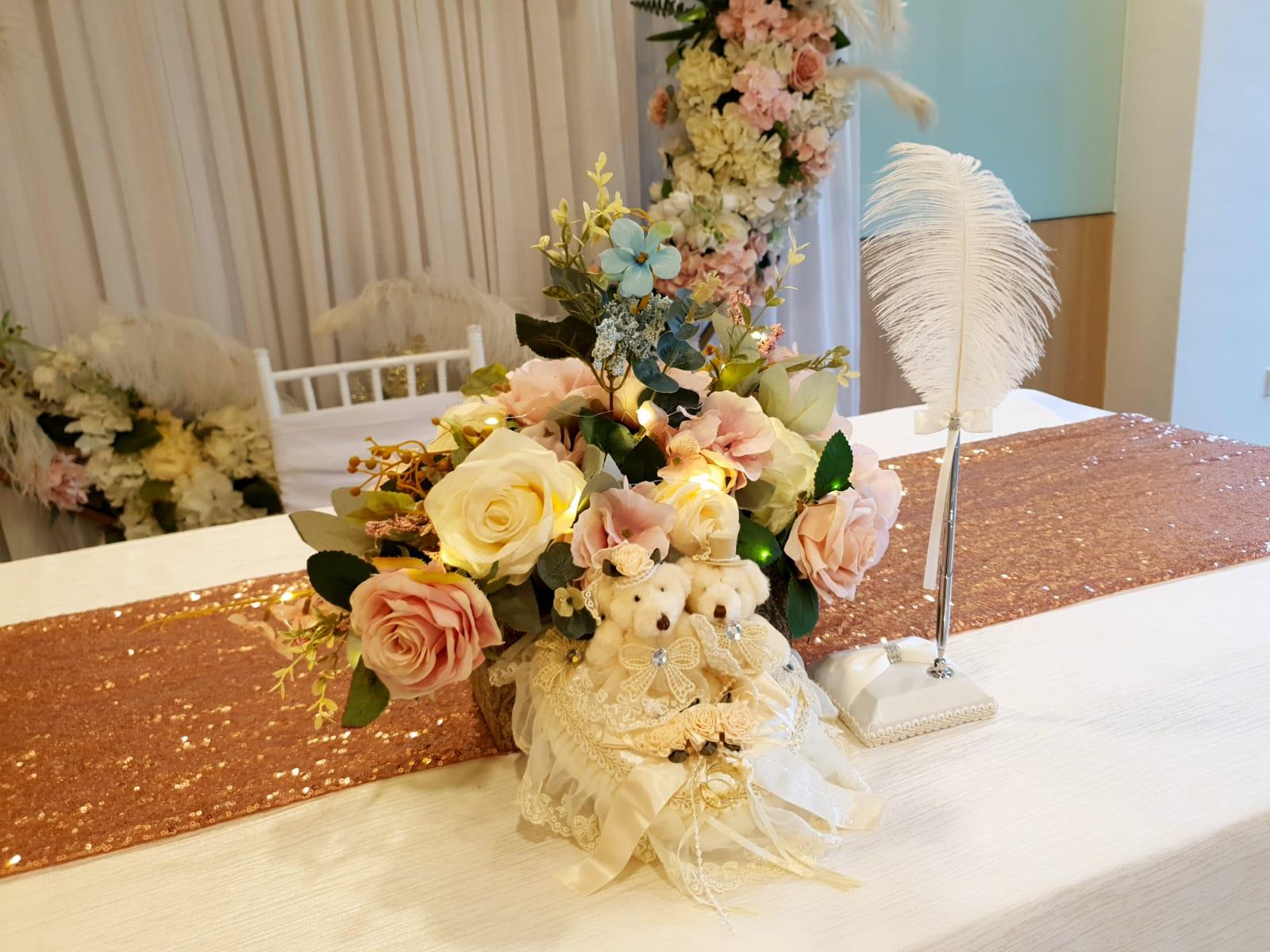 ROM table
Of course, no wedding is officially recognised without proper registration. Couples can easily arrange for the appropriate ROM services at YWCA Fort Canning too.
Weddings in Full Glory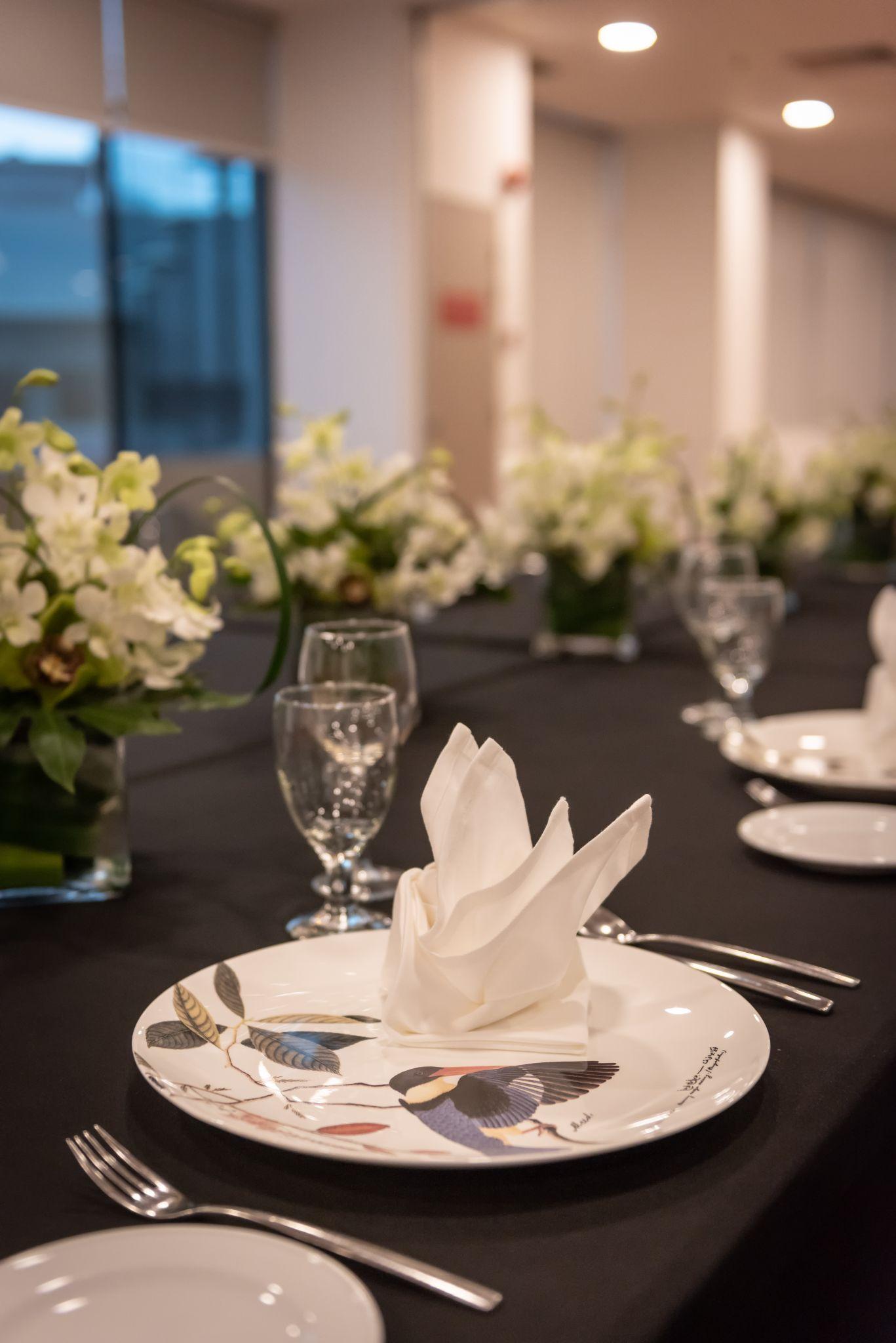 In addition to their ballroom, YWCA Fort Canning also offers the Glory room on its lobby level for all your wedding reception and after-party functions. Likewise, this hall is bordered by floor-to-ceiling windows, presenting a scenic view overlooking the iconic Fort Canning Park.
When it comes to accommodation, the hall is also flexible in capacity. For couples preferring banquet-style seating, it can host up to 120 seated guests. Otherwise, for couples preferring a standing reception, the hall can host up to 180 guests.
*As of time of writing, Phase 2 (HA) has been re-implemented. Please adhere to restrictions accordingly.
Stellar Wedding Service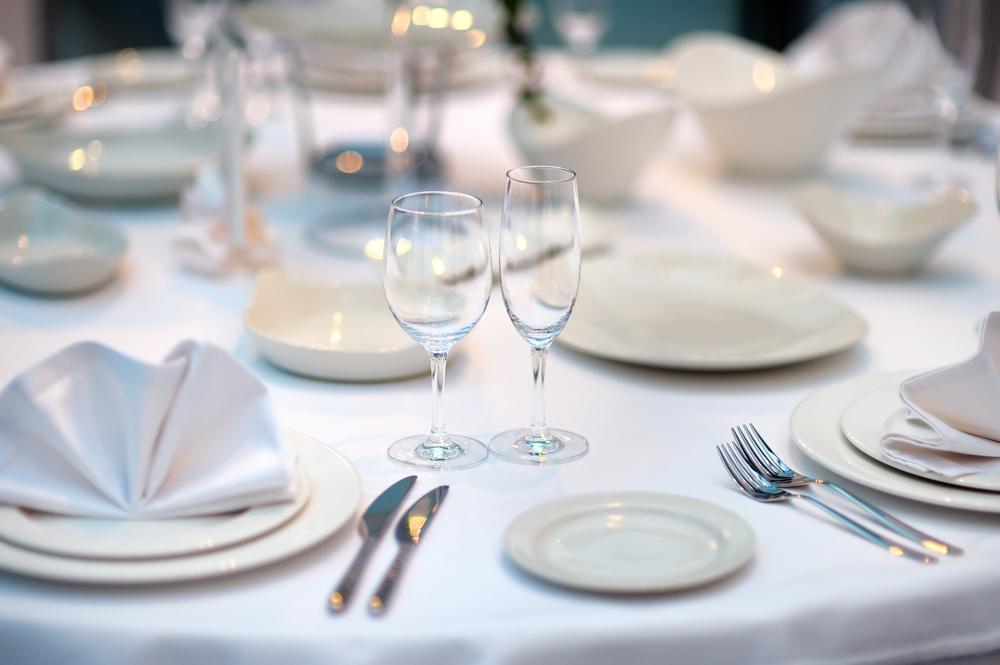 Apart from their venues, no wedding solemnisation or reception is complete without its service staff. The team at YWCA Fort Canning go above and beyond in providing guests with the quality service they deserve.
As the bride and groom, the entire wedding planning from start to finish is no doubt exhausting and stressful; the last thing anyone would want is a wedding malfunction to happen on the big day itself. But thanks to YWCA Fort Canning's team, you can take a breather here.
From event planning to on-site execution, their group of dedicated Wedding Specialists will fulfil all your wedding needs and more. Under their capable hands, both you and your partner can simply sit back, relax and enjoy yourselves as your wedding unfolds itself into one magical celebration.
And at the end of the night, retreat to the quiet and cosy quarters of your complimentary Bridal Room for a restful sleep ahead.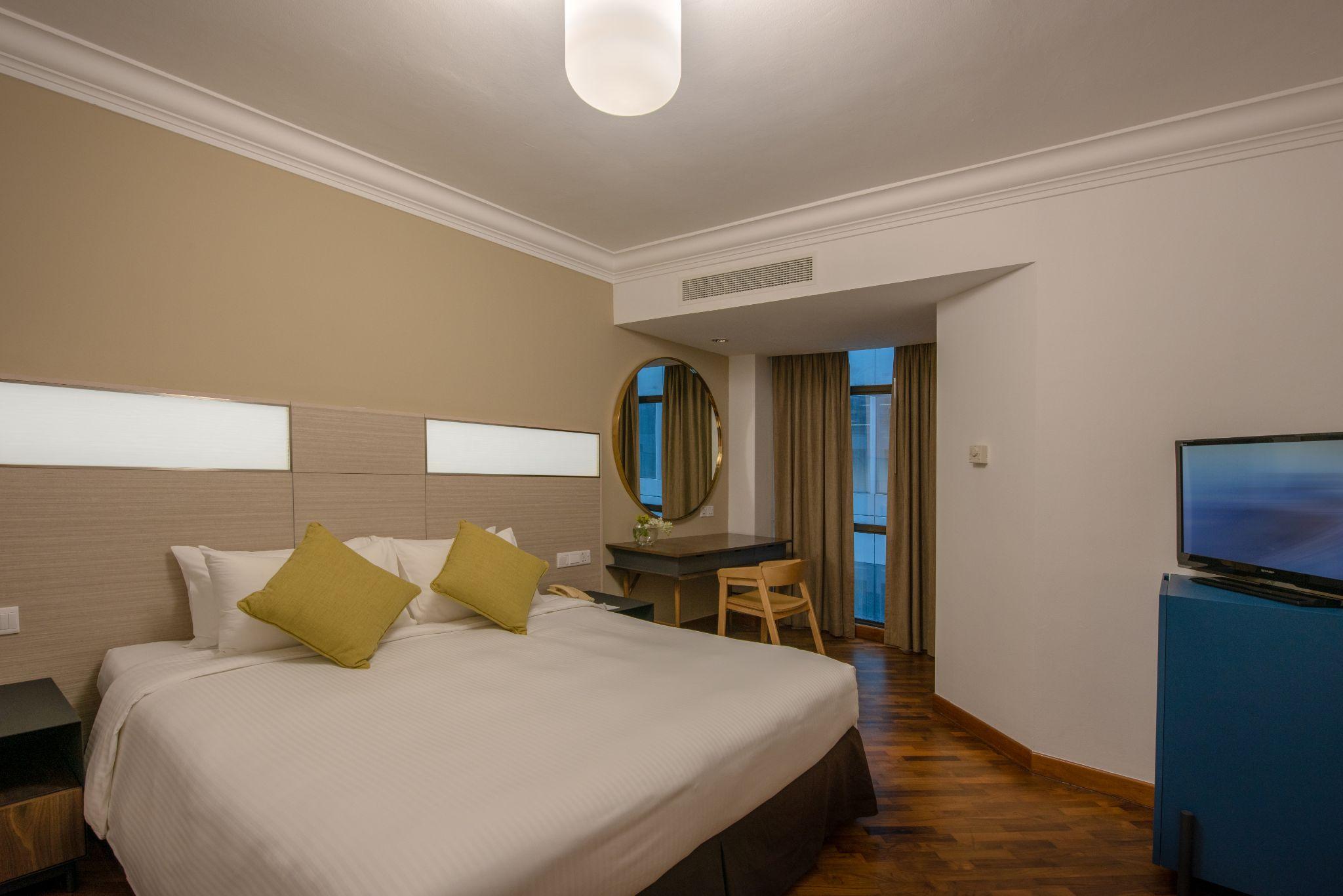 Complimentary one-night stay in Bridal Room
Answering The Social Call of Duty

YWCA Fort Canning: Serving the community since 1875
However, at the root of it all, YWCA Fort Canning is most known for their heart for the community. They are committed to serving the community of marginalised groups in Singapore's community. Their beneficiaries typically comprise the physically challenged, the elderly, the poor, women, youths and children; examples of such include Sustenance for Families, Meals-on-Wheels, Kids' Weekday Care and so on.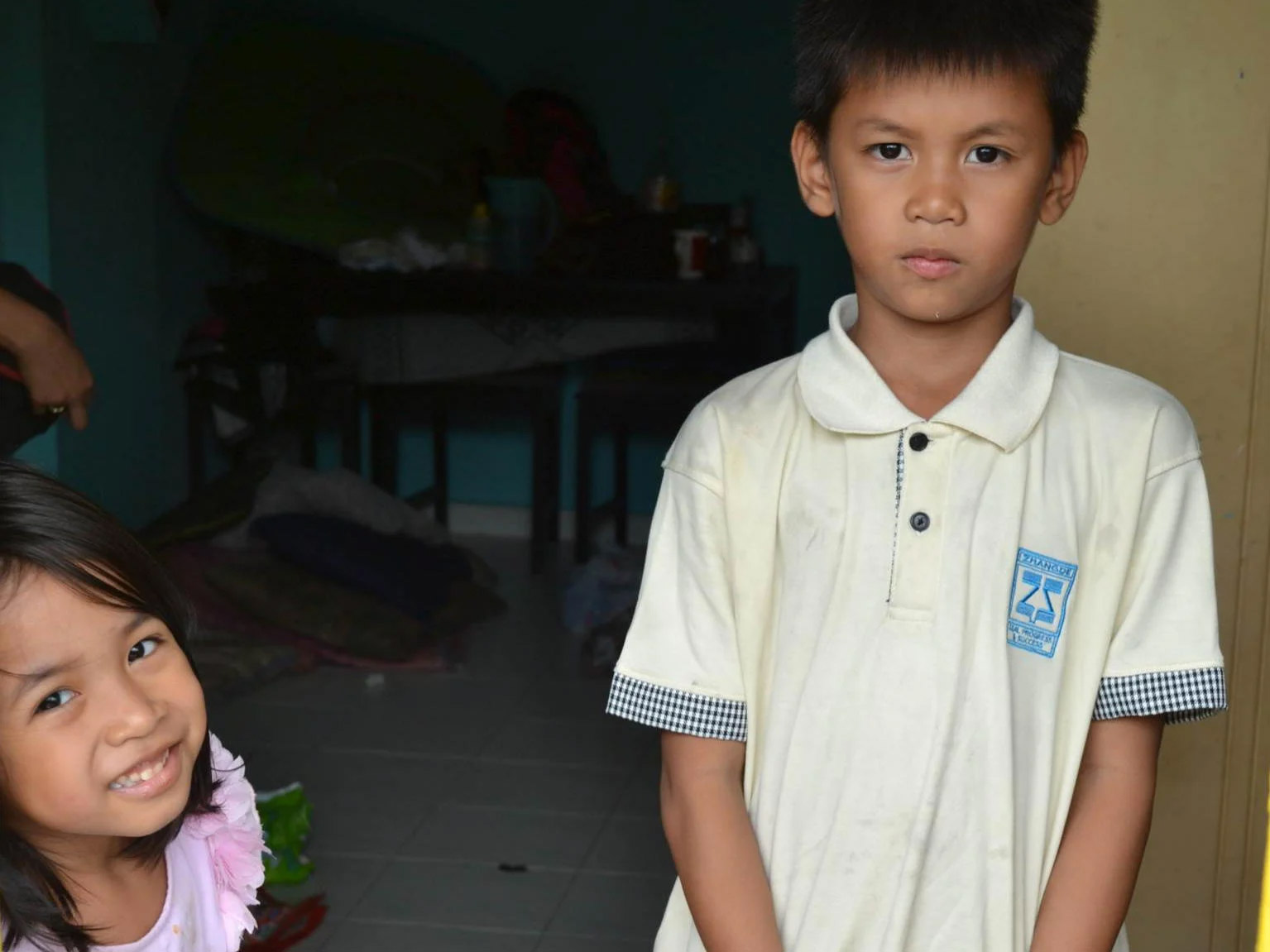 Source: YWCA Fort Canning
All their net proceeds go toward funding YWCA's community service programmes. Your support will make a real difference in the lives of their beneficiaries.
Thus for the socially conscious bride, what better way is there to support the disadvantaged and underprivileged groups than to host your wedding with YWCA Fort Canning? Your wedding will make all the difference in contributing essential funds to aid those in need.
While weddings are already meaningful in and of themselves, going the extra mile to celebrate a lifetime commitment of love and charity alongside YWCA is something else. By love and in service of one another, let YWCA Fort Canning transform your wedding into one that will contribute to a genuine difference in the lives of the less fortunate.
Keen on arranging your nuptial affairs with YWCA Fort Canning now? Check out their available wedding packages below.
Wedding Packages
Weekday Wedding Package
(Lunch/Dinner)

Weekend Wedding Package

(Lunch/Dinner)

Solemnisation Reception

From SGD$598++ per table of 10 pax

From SGD$788++ per table of 10 pax

From SGD$1,188++ (min. 30 pax)

Scrumptious 8-course Chinese banquet menu

Scrumptious 8-course Chinese banquet menu

Exclusive use of contemporary designed function room

Unlimited servings of soft drinks and Chinese tea

Unlimited servings of soft drinks and Chinese tea

Solemnisation setting with a backdrop and floral arrangements

Thematic decorations for stage, aisle, reception, VIP and guest tables

Thematic decorations for stage, aisle, reception, VIP and guest tables

Choice of scrumptious menu prepared by an experienced culinary team

Waiver of corkage charges for duty paid and sealed hard liquor

Waiver of corkage charges for duty paid and sealed hard liquor

Unlimited servings of soft drinks, coffee and tea during reception*

Complimentary one-night stay in Bridal room with breakfast for 2 at Cafe Lodge (inclusive of $100++ Dining Credit)

Complimentary one-night stay in Bridal room with breakfast for 2 at Cafe Lodge (inclusive of $100++ Dining Credit)

Complimentary use of PA system and LCD projector

Complimentary car park coupons

Complimentary car park coupons

Complimentary car park coupons
*As of time of writing, Phase 2 (HA) has been re-implemented. Please adhere to restrictions accordingly
For other inquiries, don't hesitate to reach out to them at the following details too:
Contact Details
Address: 6 Fort Canning Road Singapore, Singapore 179494
Tel: +65 6335 8090
Email: ywcaweddings@ywca.org.sg
Website: www.ywcafortcanning.org.sg
Social Media
FB: @YWCAFortCanning
YWCA Fort Canning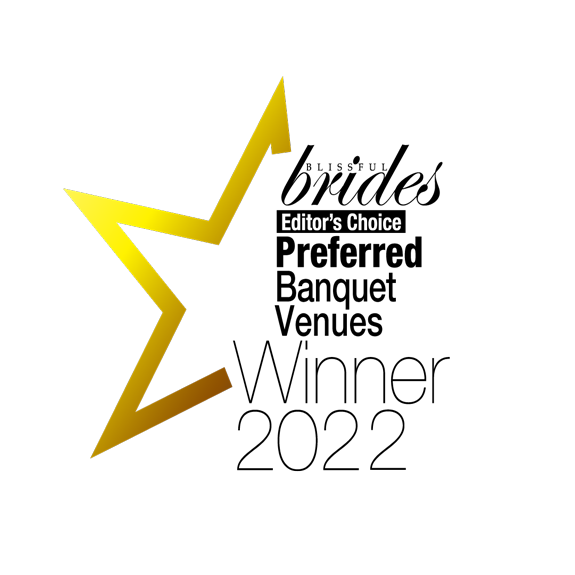 Rating:

Address:

YWCA Fort Canning, 6 Fort Canning Road Singapore 179494

Phone:

91785121, 63358090