Bridal Beauty: 4 Tips for Picking the Perfect Makeup Artist
2019-05-26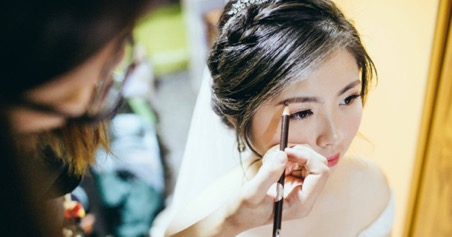 On one of the most important days of your life, it's only natural to want to look and feel beautiful. From the gown to jewellery to everything in between, perfection is key. While these accessories make up the most the bridal look, the makeup aspect is just as important.
While you can always opt to put on your wedding makeup, working with a professional makeup artist can make all the difference. Not only will you be able to take the time to compose yourself moments before walking down the aisle, achieving the perfect bridal look is fuss-free when you're in the hands of a professional.
However, with the wide selection of makeup artists available, picking the right one is no easy task. To help you make an informed decision, we've teamed up with Denise Lee, an experienced bridal makeup artist on what to look out for in your potential makeup artist.
Know Your Style
Before setting out to gather a list of potential makeup artists, it's crucial to do your homework. In addition to understanding the average cost of a makeup artist, narrow down the potential makeup styles or the actual look you want for your big day.
Often, makeup artists are specialised in specific styles. Denise Lee, for example, offers her expertise in makeup styles that range from trendy, simple, natural and Korean-inspired style. Once you've locked down your desired bridal look, searching for the ideal makeup artist will definitely be easier.
Portfolio Perusing
As soon as you've narrowed down your options, the next step is to look through their portfolios for a clearer idea of their abilities.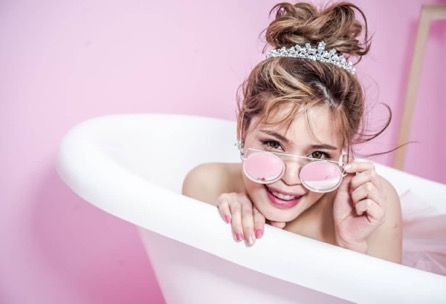 In addition to looking through previous works, keep an eye out for the artist's works to further understand the makeup artist's skills. Several makeup artists, such as Denise Lee, may take the step to brush up their skills and develop their scope of talent to provide clients with top-notch service.
A Comfortable Connection
Once you're confident of your list of potential makeup artists, arrange for a trial session with them. Though makeup trials may come at a fee, it is money well spent as it allows you to have a first-hand experience of their skills as well as allowing you to personally interact with the makeup artist to determine your level of ease around them.
While this is not exactly a major determining factor for some, being at ease around your makeup artist will make a difference, considering how you'll be working closely during some of the most nerve-wracking moments.
Ideally, your makeup artist should be able to put you at ease, without compromising their duty, like Denise Lee. With 14 years of experience in the bridal industry under her belt, she has cultivated the necessary traits needed and is recognised for her patience, diligence and even-tempered personality, all of which are vital in keeping brides calm.
Supplementary Services
Apart from assisting with your bridal look, check with your potential makeup artists if they offer additional services. While most makeup artists come coupled with hairstyling services as well, it is not always a given and should be clarified from the get-go. This will allow you to choose between working with two separate vendors or opting for one that does both.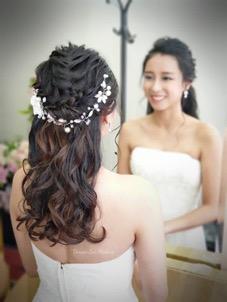 Similar to many others, Denise Lee offers both hairstyling and makeup artistry. However, when it comes to hairstyling, Denise Lee prides herself in ensuring that every hairdo is customised to suit the bride's gown, facial shape and features. Brides-to-be also have the option of completing their hairdo with their favourite flowers.
Additionally, Denise Lee also offers her brides with further extra assistance of sourcing for and loaning bridal accessories such as earrings, necklaces and hair accessories.
Contrary to the popular misconception, picking a makeup artist based on skills as the sole criteria isn't always encouraged. Instead, opt for one that possesses at least three of these four factors—all of which can be found in Denise Lee—for the ideal fit.
Denise Lee is an experienced makeup artist, with 14 years of experience in the bridal industry, with 10 of those years spent on building and expanding her makeup and hairstyling skills. Having immersed herself in the bridal world, Denise Lee prides herself in understanding and catering to every bride's individual needs, promising to bring out the best version of them for their big day.
For more enquiries or to book a trial session, reach out to Denise Lee at (65) 9178 3614.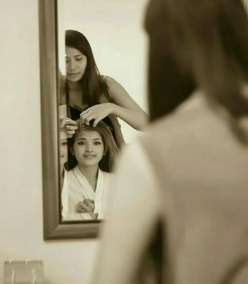 Denise Lee Makeup Artist
Rating:

Address:

blk 119 kim tian rd s162119

Phone:

91783614