Bridal Guide: Choosing the Perfect Wedding Dress
2018-10-10

Picking the gown can be a daunting process, especially when there are so many to choose from! Everything–from the sleeves to the cut to the embellishments–affect how you'll look in the dress. Read on to find out what you should consider before saying yes to that dress.
Silhouette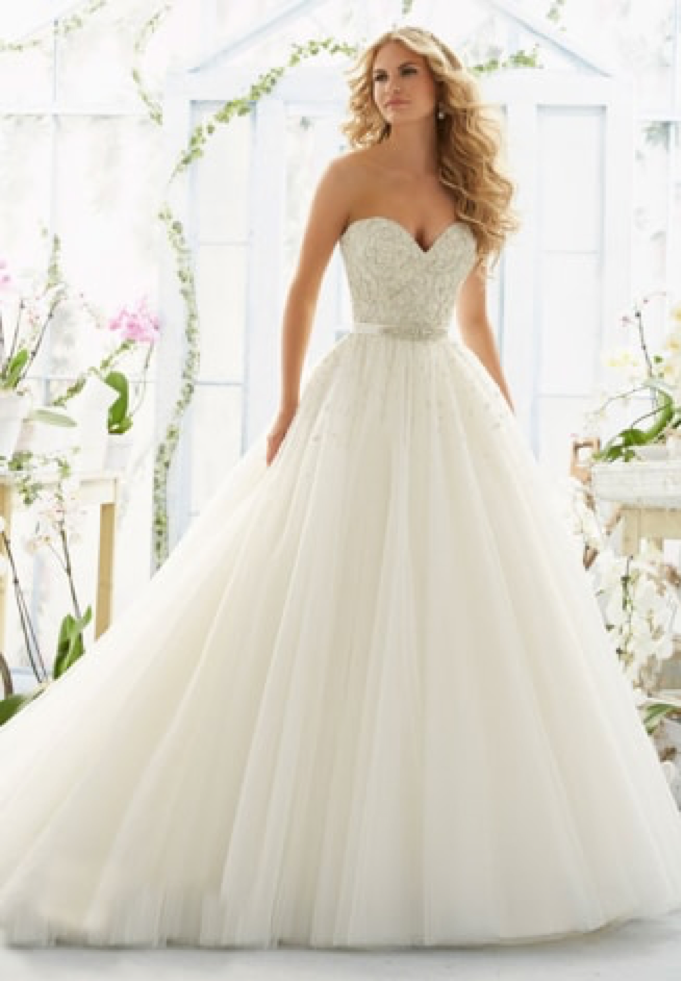 Source: Dress Me Up New York
Silhouette simply refers to the cut of the dress. Possibly the most crucial factor to take into consideration, you'll want to avoid opting for a gown that buries you instead of complementing your look. Traditional gowns often have a princess cut – as the name suggests, the layers of tulle can add on to the extravagance of your special day and complement your princess cut engagement ring especially well.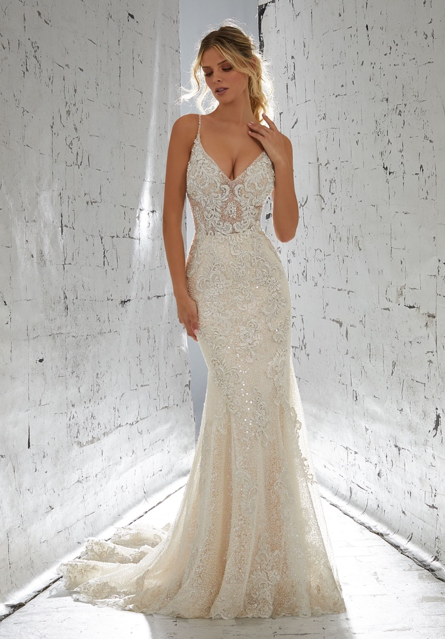 Source: Morilee
Curvier brides may consider mermaid cut as it can give the illusion of a smaller waist and enhance that hourglass figure. Empire cut suits the petite bride as it helps to elevate your waistline and makes you look taller. As for the minimalists, you can never go wrong with a sheath cut that is subtle and elegant, perfect for a garden wedding in Singapore.
Fabric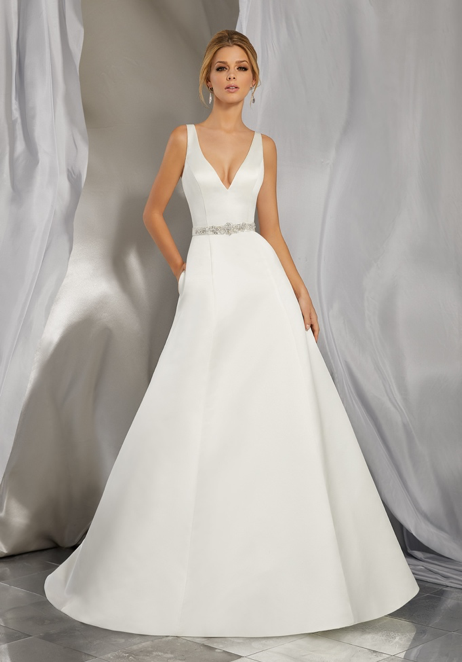 Source: Morilee
Different fabrics can emit different vibes. Satin for instance, is a bridal classic – elegant, classy and timeless, making it the perfect choice for your hotel wedding banquet. Lace, on the other hand, adds a hint of romance to your look. Chiffon is often favoured by younger brides, as it adds an element of fun into the relatively casual dress. It is also a very versatile fabric, for it can flatter almost all body shapes.
Necklines and Sleeves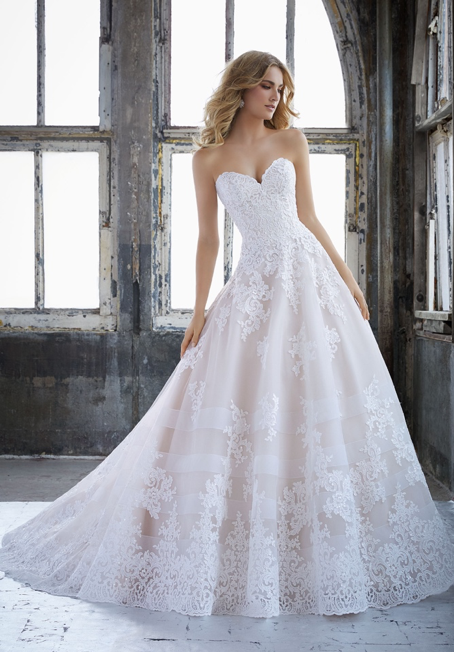 Source: Morilee
The neckline of a dress is one of the most essential parts of the dress. A strapless sweetheart neckline is a classic choice for wedding gown rental, especially when paired with a princess cut tulle skirt.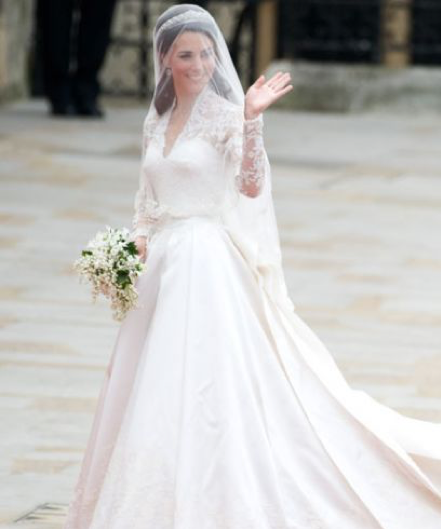 Source: Samir Hussein via Refinery29
For a more sophisticated look, opt for a V-neck just like Kate Middleton's wedding gown from Alexander McQueen. Feeling glamorous? Opt for a plunging neckline and be the star of the show.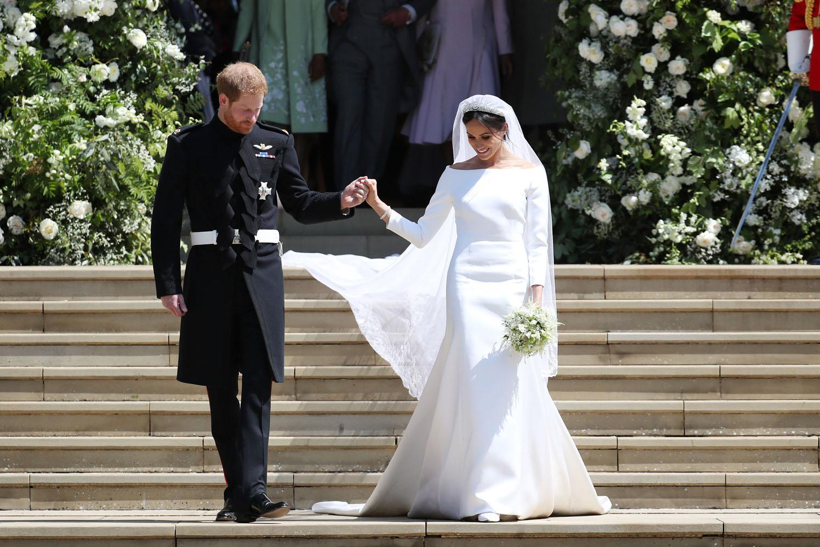 Source: Evening Standard
Off shoulders have been in trend for a while and we say it is here to stay – especially seeing Meghan Markle's Givenchy number at her wedding.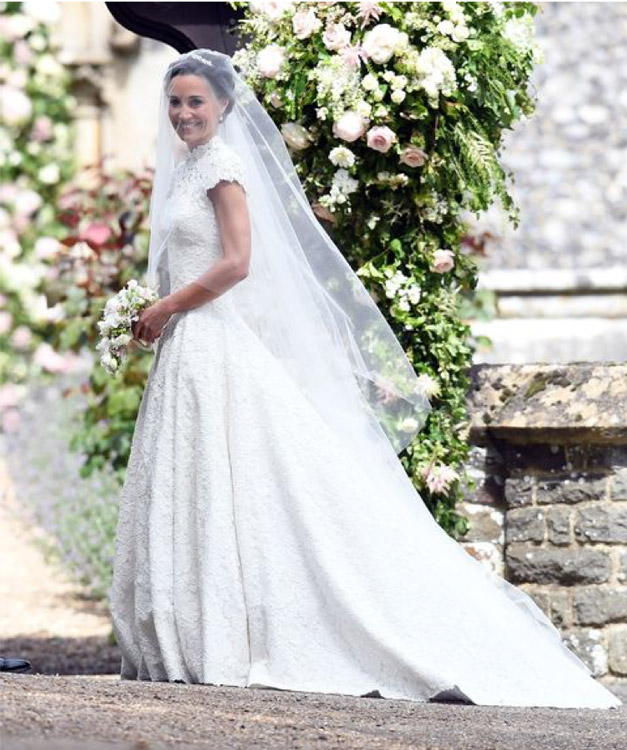 Source: Getty Images via Harper's BAZAAR
While the alter neck is not as common, it is definitely an option worth exploring. It can be every bit as elegant as the other styles – just think of Pippa Middleton's gorgeous high neck ivory wedding dress by Giles Deacon!