Buon Appetito! Perks of Having a Restaurant Wedding with Jamie's Italian
2019-04-12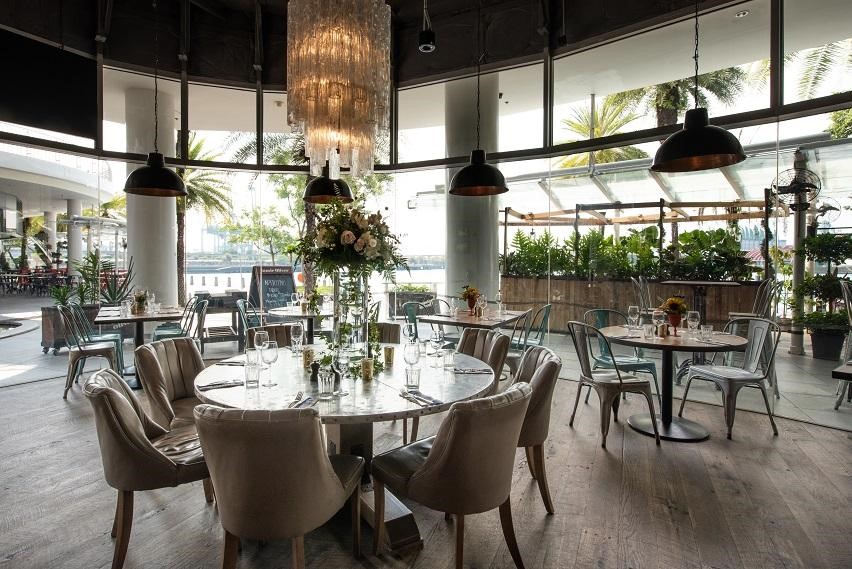 Jamie's Italian at VivoCity
Following the rising popularity of intimate weddings, couples have begun deviating from hotel ballrooms and receptions in favour of more personal venues. Whether it's a rooftop terrace or restaurant, a cosier space not only offers a more private space, an intimate setting also allows newlyweds to better mingle with their guests.
Inspired by Jamie Oliver's modern flair for presentation and unique recipe twists, Jamie's Italian offers a taste of Italy with its Italian home-style cooking. With a waterfront restaurant located at VivoCity and the establishment other at Orchard Road, the heart of Singapore's shopping district, Jamie's Italian provides not only a cosy space that is designed to incorporate the Italian culture, but also houses a wedding venue that is Inspired by traditional Italian dishes.
Together with Jamie's Italian, we find out the perks of holding an intimate celebration and why a restaurant wedding is the perfect way of doing so.
Guaranteed Grub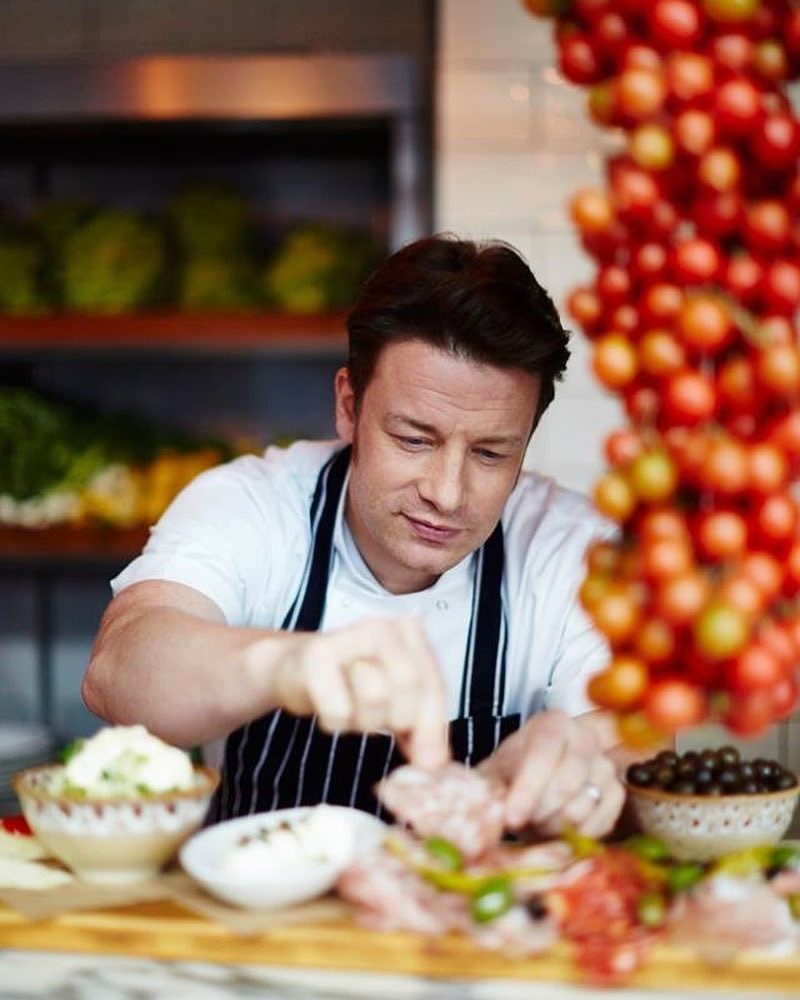 Jamie Oliver, founder of Jamie's Italian
The best thing about a wedding next to sharing the joy of the newlyweds? The answer has to be food. Unlike conventional banquets, restaurant menus tend to offer a wider variety of unique dishes. With restaurants, you may also craft the menu to your tastes, especially if you and your partner have a favourite dish that you would like to celebrate share with your guests.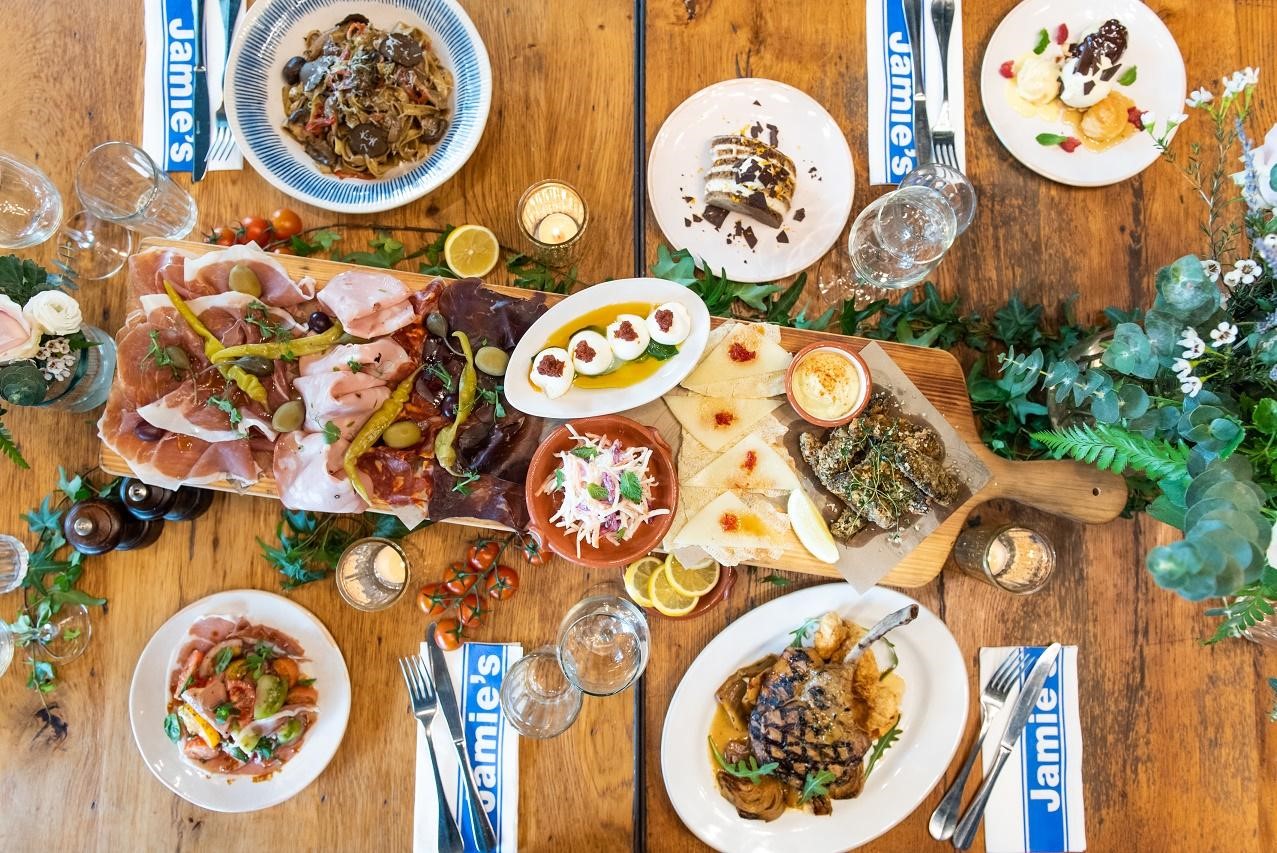 Jamie's Famous Plank
Fans of Italian food, rejoice! Featuring the best of Italian nosh, the restaurant offers hearty, traditional Italian dishes with a little spin by Jamie himself. With pasta made fresh on-site every day and the use of fresh, sustainably sourced ingredients of high quality, you don't have to be a fan of Italian food to appreciate the delectable dishes. At the same time, rest assured your guests will be raving about the menu even beyond the big day.
Best of Both Worlds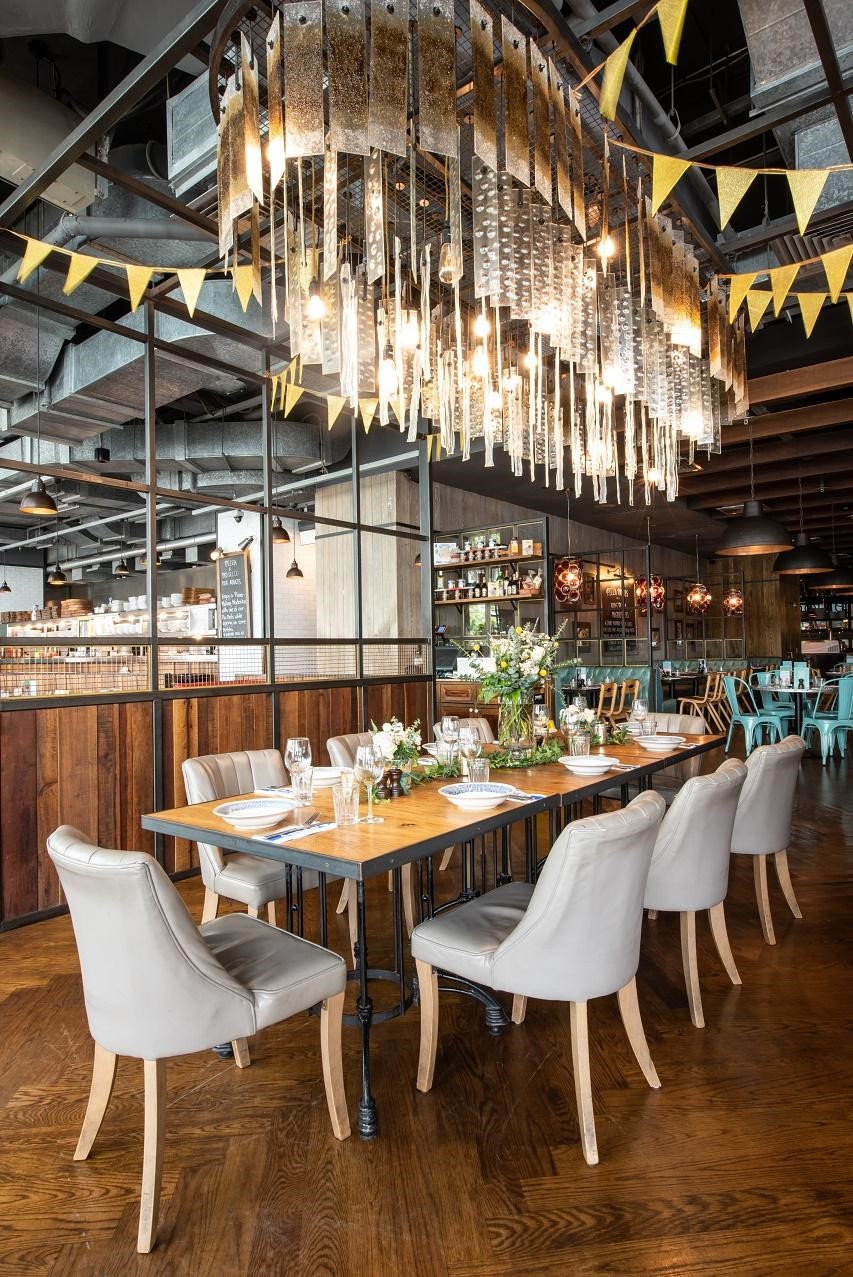 VIP table at Jamie's Italian VivoCity
A wedding venue with a menu, a restaurant wedding does away with the hassle of venue-and-caterer coordination. Restaurants like Jamie's Italian come with a cosy, yet elegant interior that is unique on its own. Moreover, the outlet of Jamie's Italian that is situated at Vivocity gives your guests the option of dining in air-conditioned comfort while looking out at the harbour or a luxuriously relaxed al fresco setting that places you and your guests in prime position to look out at the gorgeous bay. Moreover, the decorated interior of the restaurant also allows you to save on venue styling – perfect for couples who are looking for cost-saving options.
Quiet and Intimate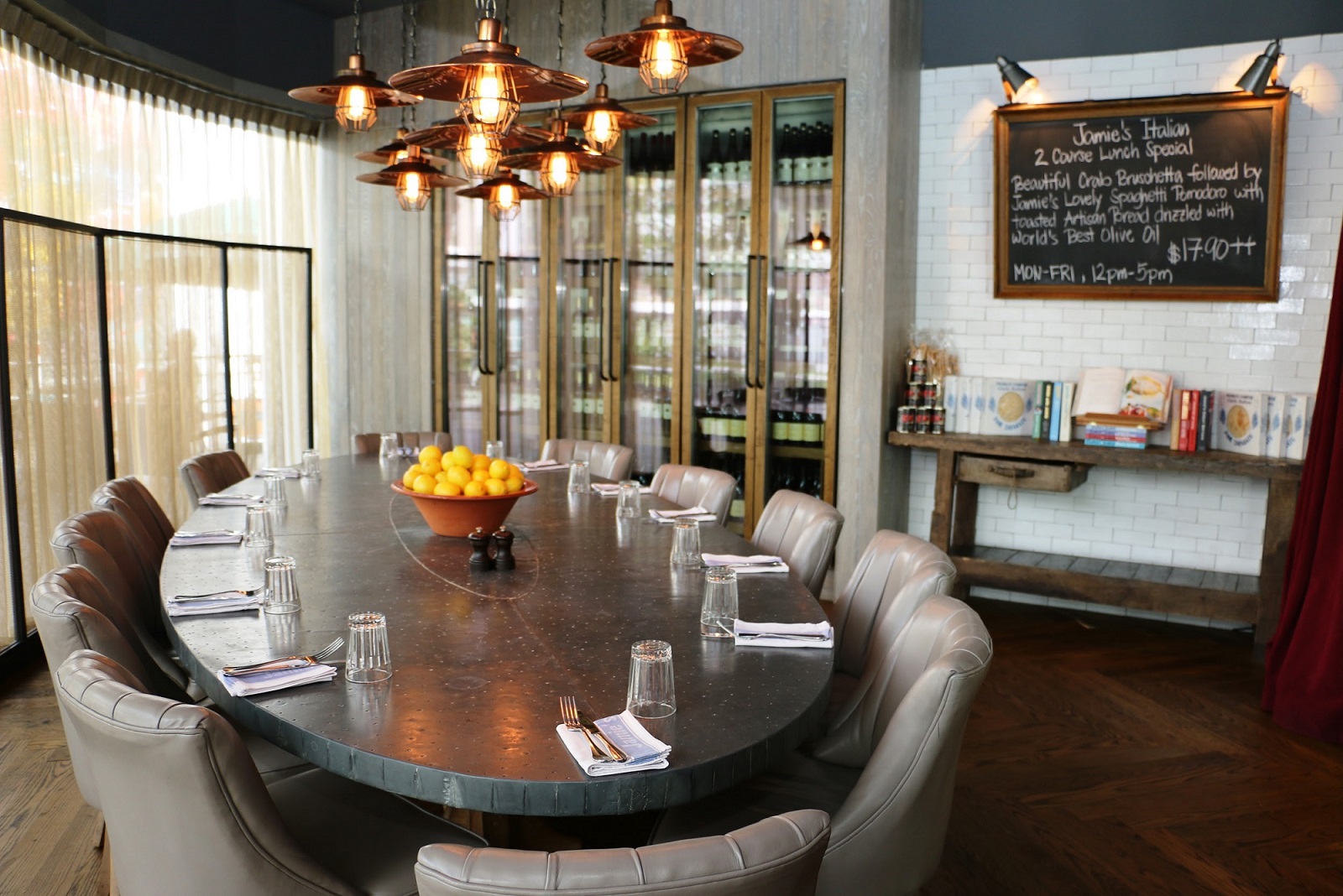 Private dining room at Jamie's Italian VivoCity
A restaurant wedding implies that your guest list will be relatively shorter, which means that you will be able to celebrate your big day surrounded by your closest friends and family. While an intimate ceremony may not be for everyone, some couples prefer it as it allows them to spend more time with their loved ones. As the atmosphere will be livelier with such a close-knit group, the wedding will surely be a memorable event.
Theme-ing Up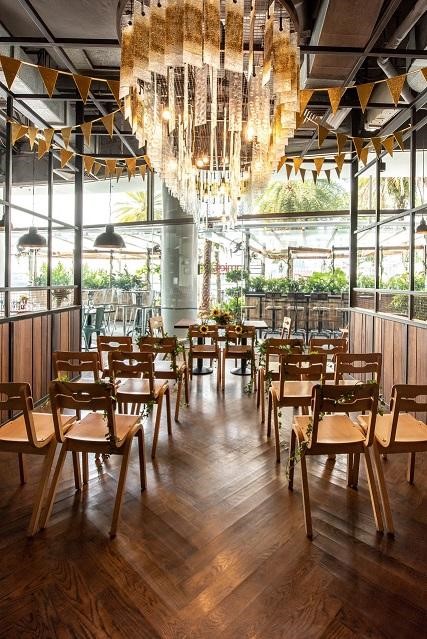 Solemnisation set-up at Jamie's Italian
If you have a specific aesthetic or theme that you'd like your wedding to have, you can always choose a restaurant that best complements it. Jamie's Italian's waterfront location allows couples to have a wedding that overlooks the water while providing a comfortable space without having to worry about the weather. At the same time, you could also personally decide on the rest of the decor, ensuring that the venue looks just how you want it. It's not just the venue that you can personalise, establishments like Jamie's Italian usually provide a team to work with you when planning for your wedding so that they can help you create the ideal wedding down to customising the menu.
The Good Ol' Days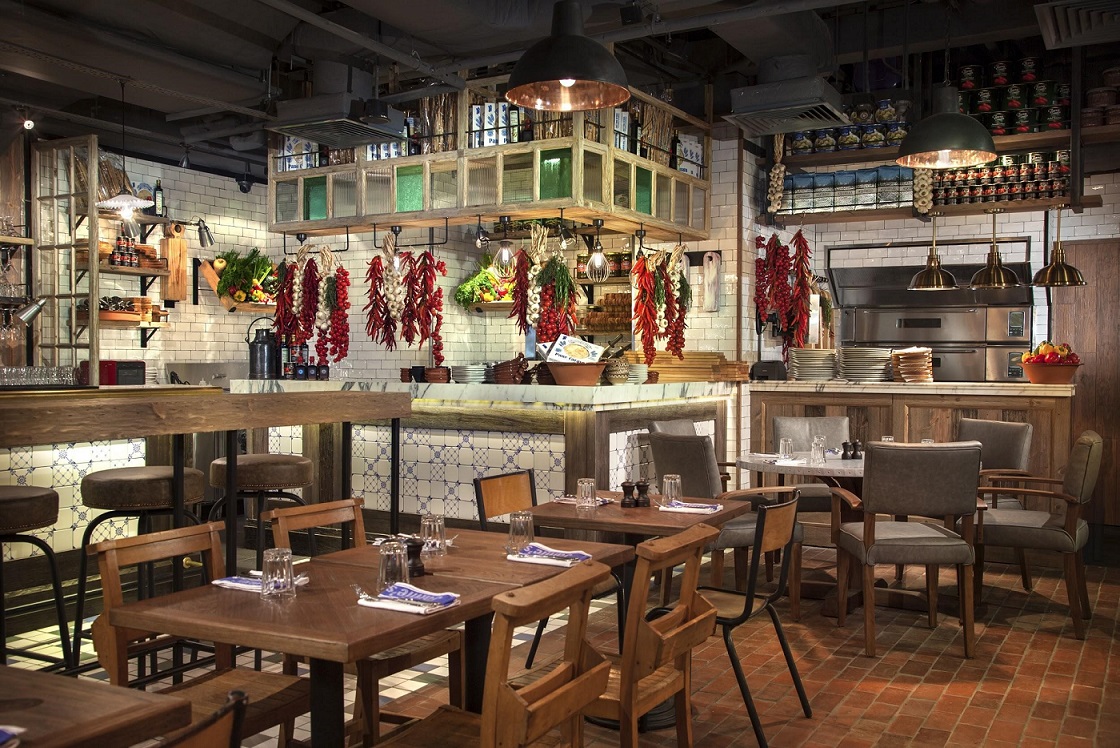 Jamie's Italian Forum
In line with the freedom to make what you will of a restaurant venue in terms of decor, another perk of a restaurant wedding is that you can pick one that has a special meaning to you as a couple. It would be incredibly romantic to hold your wedding at the restaurant that you had your first date in or where the proposal took place or simply, one of the favourite restaurants that you both love. The sentimental value attached to the restaurant would make it an even more special choice for your wedding.
Apart from all of these reasons, a restaurant wedding would be infinitely less costly than one held in a larger venue and easier to plan as well. With all these advantages of a restaurant wedding, couples might want to seriously consider it as a venue option. In particular, Jamie's Italian offers a brilliant, elegantly casual location with a cosy interior and great food, checking all the boxes for a great wedding.
Looking to hold your wedding at Jamie's Italian? For more enquires, reach out to Jamie's Italian VivoCity at (65) 6733 5500 or Jamie's Italian Forum at Orchard at (65) 6655 7676.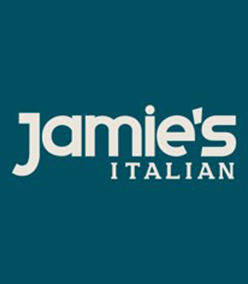 Jamie's Italian Singapore
Rating:

Address:

1 Harbourfront Walk #01-165/167 VivoCity Singapore 098585
583 Orchard Road #01-01/04 Singapore 238884

Phone:

6655 7676 (VivoCity)
6733 5500 (Forum at Orchard)