Celebrate A Timeless & Elegant Wedding at Novotel Singapore on Stevens
2020-07-07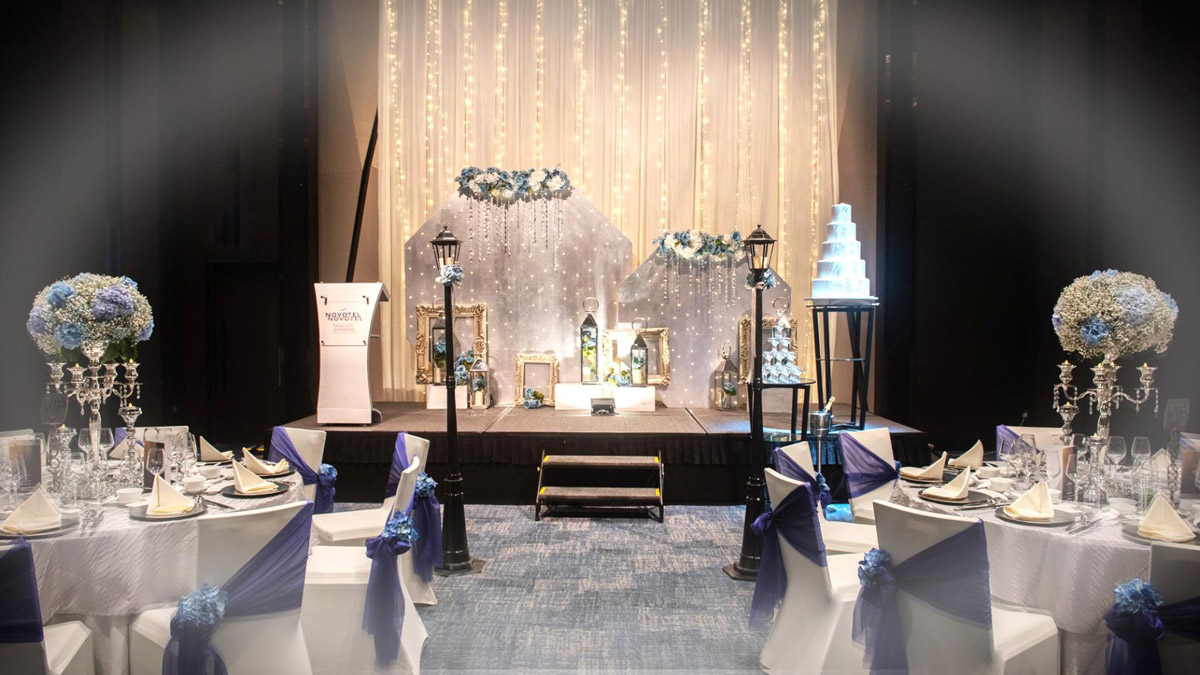 With versatile wedding venues, speciality wedding themes, and options to personalise your menu and ceremony, Novotel Singapore on Stevens appeals to couples who are looking to hold a one-of-a-kind wedding that reflects their unique style and love story.
Be spoilt for choices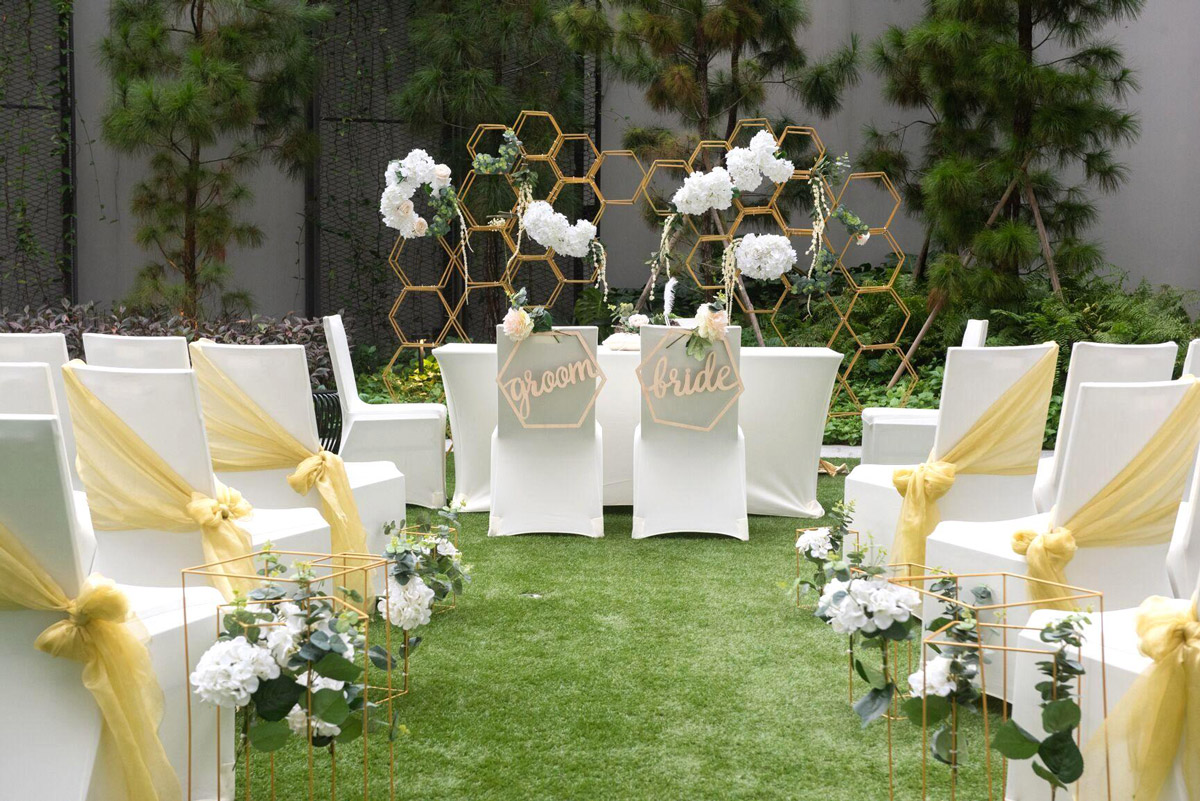 Novotel's La Terrasse
Be it for an intimate solemnisation ceremony or a grand celebration, couples will be able to find a suitable venue at Novotel Singapore on Stevens. Set amidst a lush garden landscape, The Novotel's La Terrasse presents an intimate outdoor terrace where couples can look forward to celebrating their love story in a serene setting. There is also the option of a poolside solemnisation for couples who prefer a more casual, carefree affair!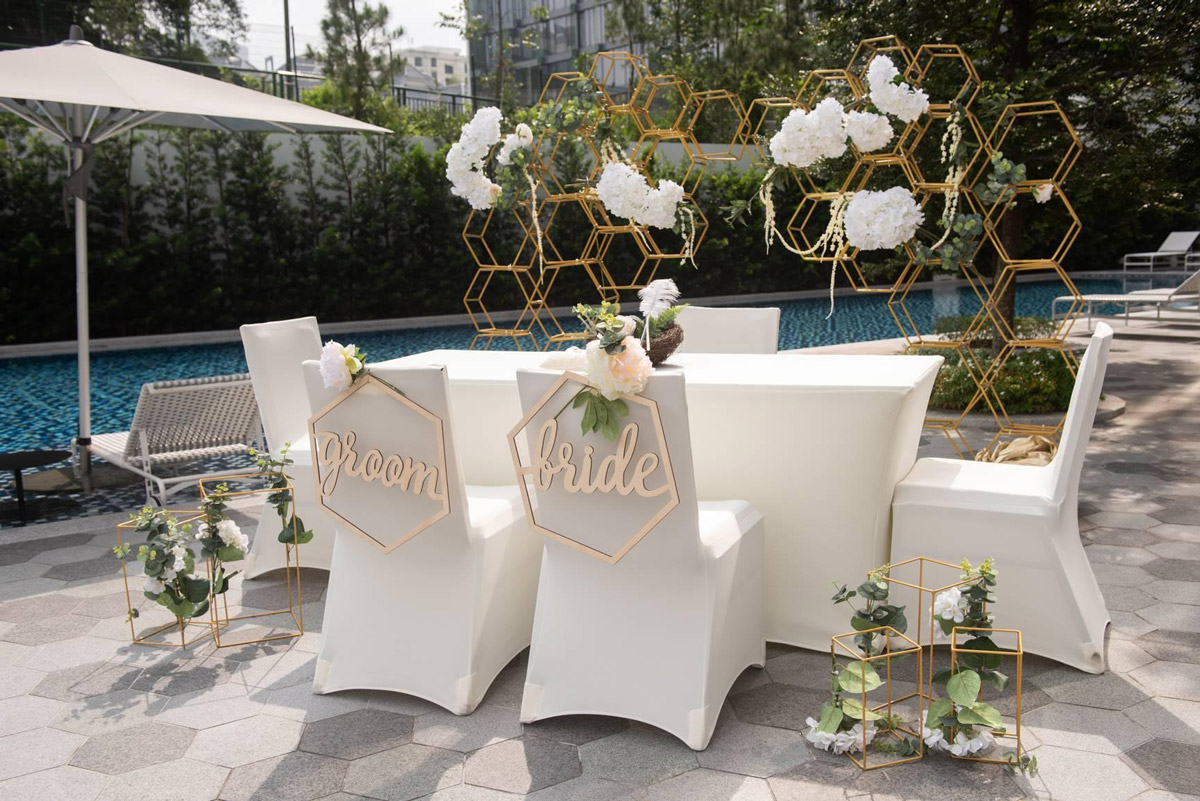 After the solemnisation ceremony, couples can take their celebration indoors and have their guests mingle at the Milky Way foyer, which offers a stylish space ideal for a wedding reception while the bride and groom freshen up before the banquet.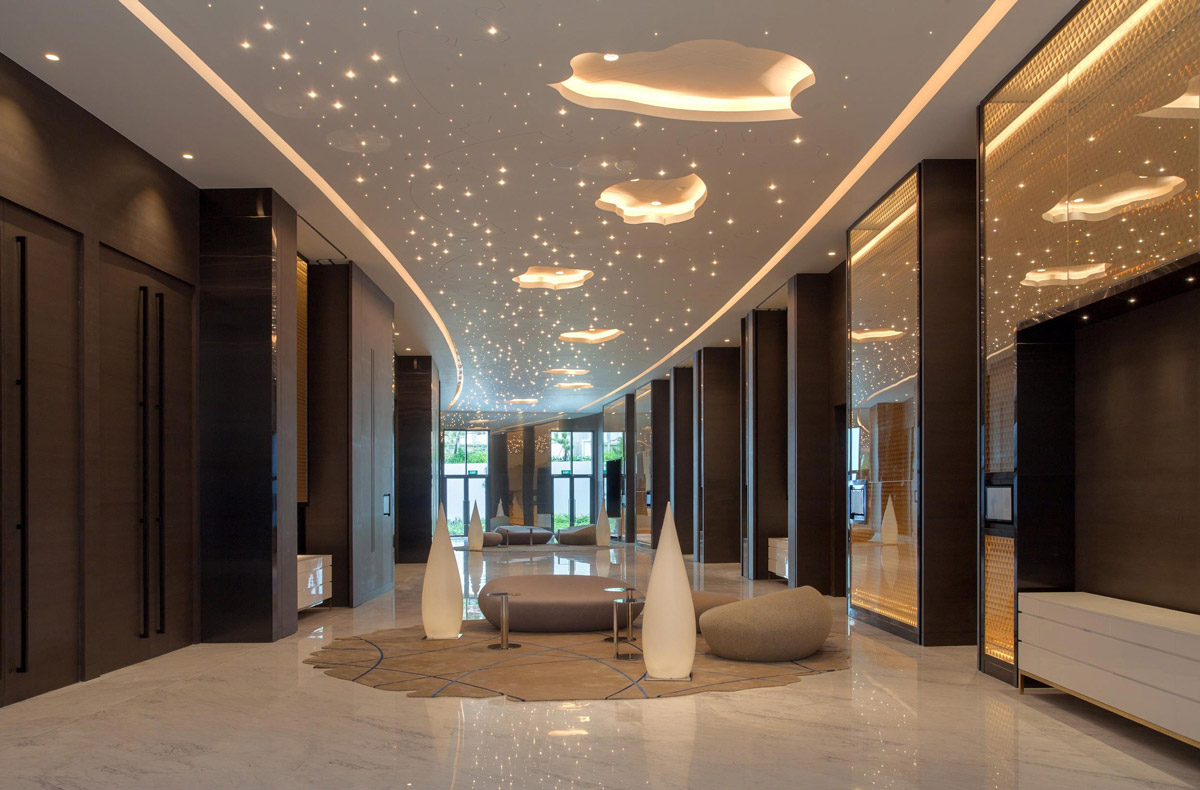 Milky Way foyer
As for the main highlight of the day — the banquet — couples can choose to enjoy an intimate meal in one of the many function rooms or have a lavish celebration in the grand ballroom.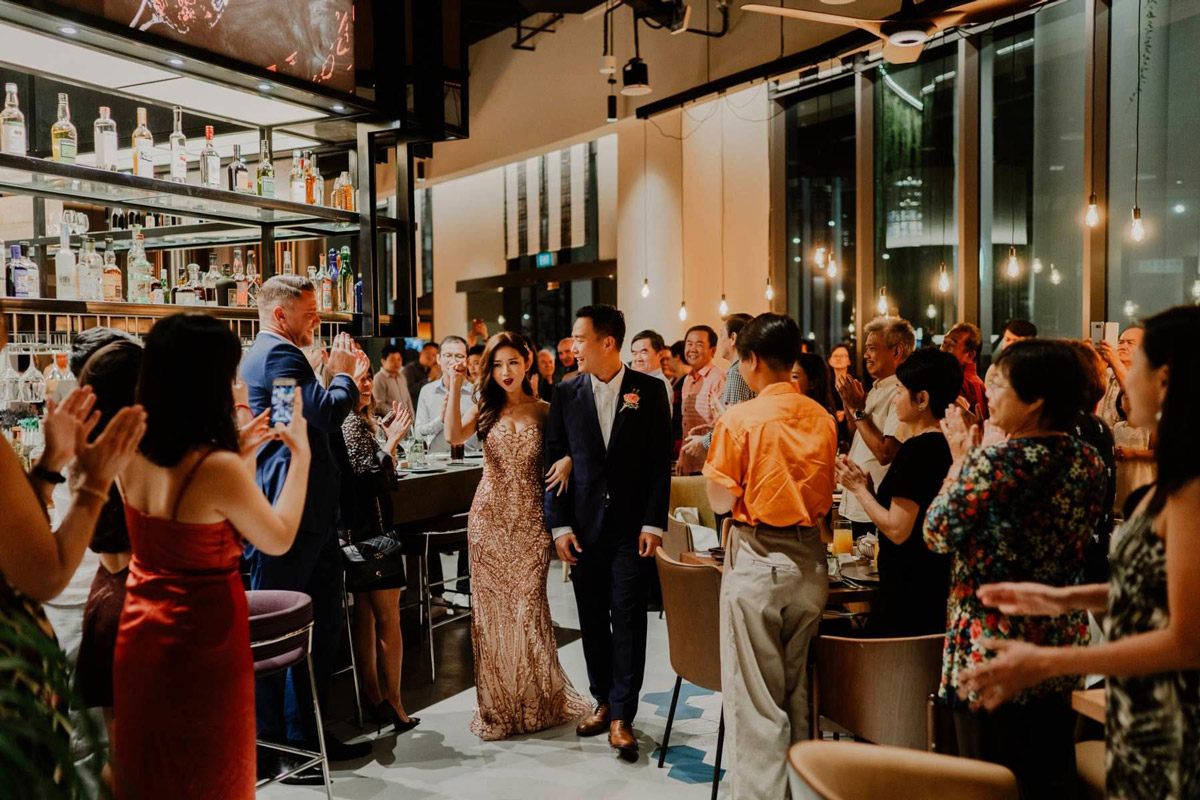 Winestone
Most of the function rooms are fitted with floor-to-ceiling windows, allowing you and your guests to bask in the warmth of the natural light streaming in. This will not only give your wedding an ethereal glow, but will also provide everyone with a radiant shine in photographs. Alternatively, Winestone is a swanky, cosy European restaurant that serves individually-plated authentic modern European cuisine.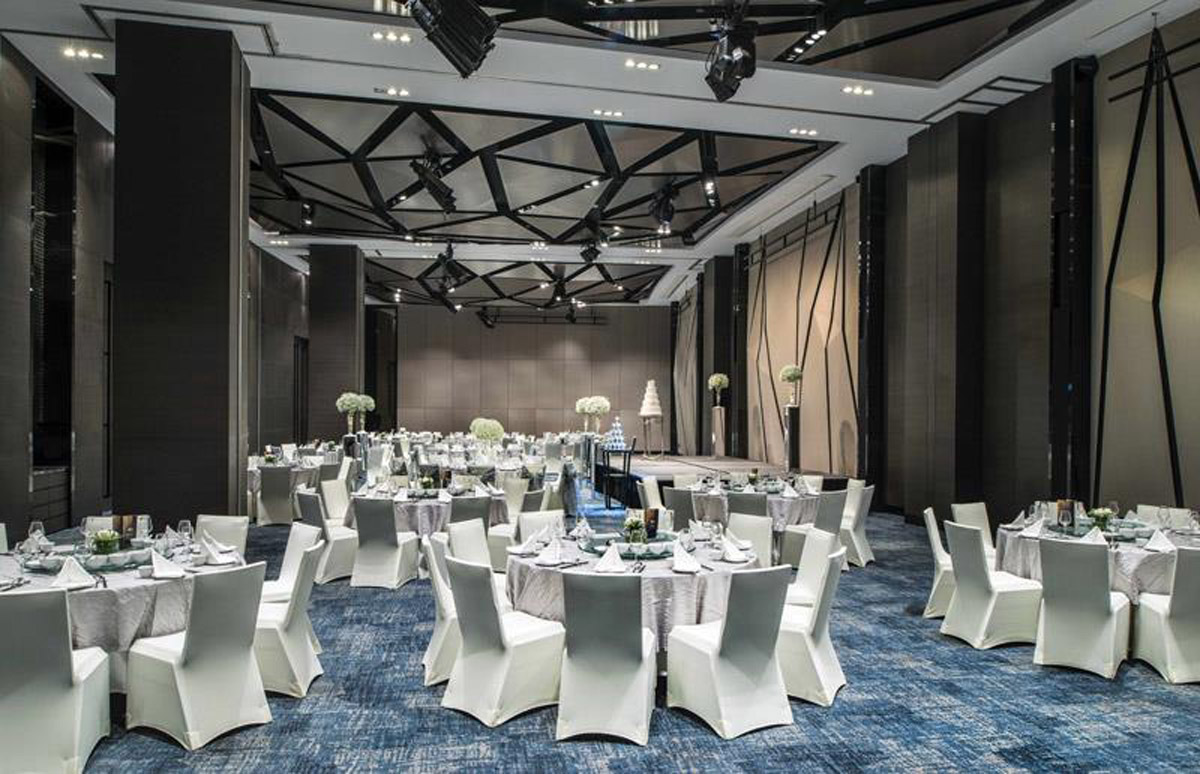 Polaris Ballroom
Following the theme of stars, the Grand Ballroom, also known as The Polaris, is made for large-scale weddings of up to 320 guests and has glistening lights on its 6-feet high ceiling that resembles glistening stars. Sure to take your breath away, the venue exudes an air of elegance and sophistication.
Aesthetic wedding themes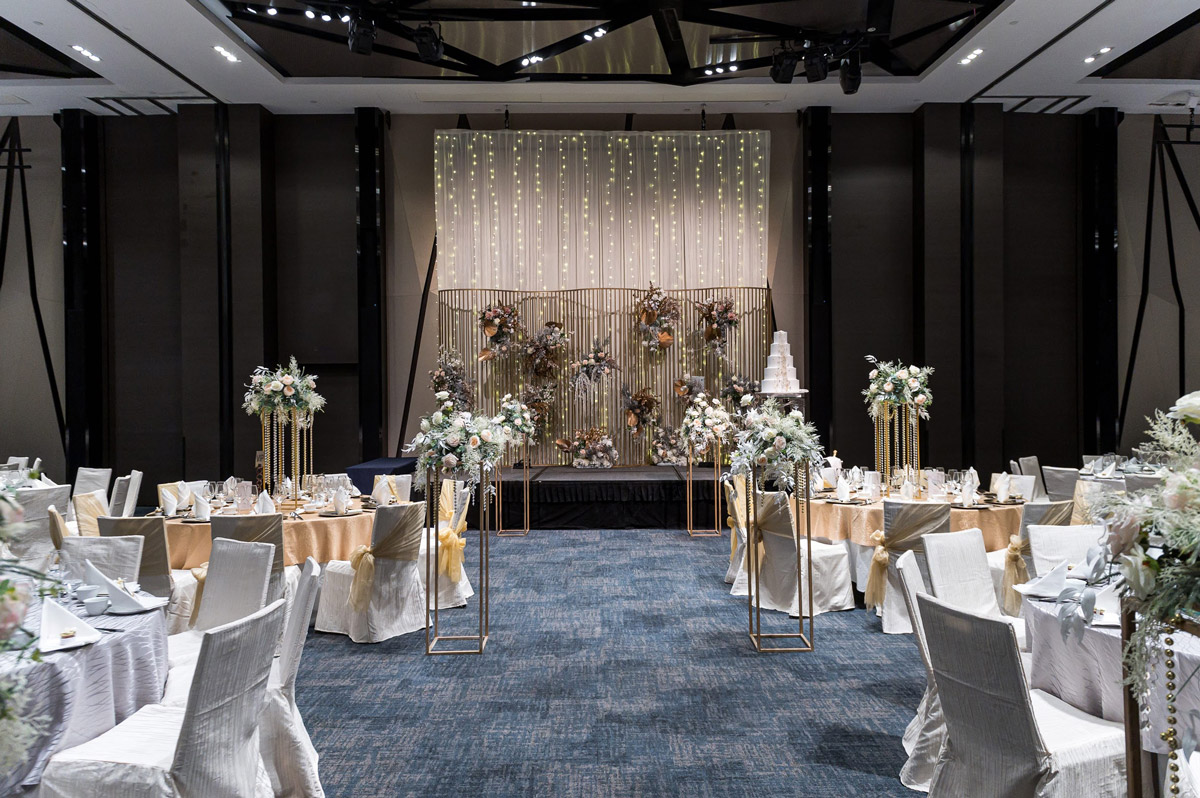 Eternal Elegance
Alongside the wide range of wedding venues offered, Novotel Singapore on Stevens provides a huge variety of wedding themes that are constantly refreshed to elevate your wedding experience. In Eternal Elegance, rustic floral arrangements are paired with fairy lights to create a classy, bohemian-inspired design.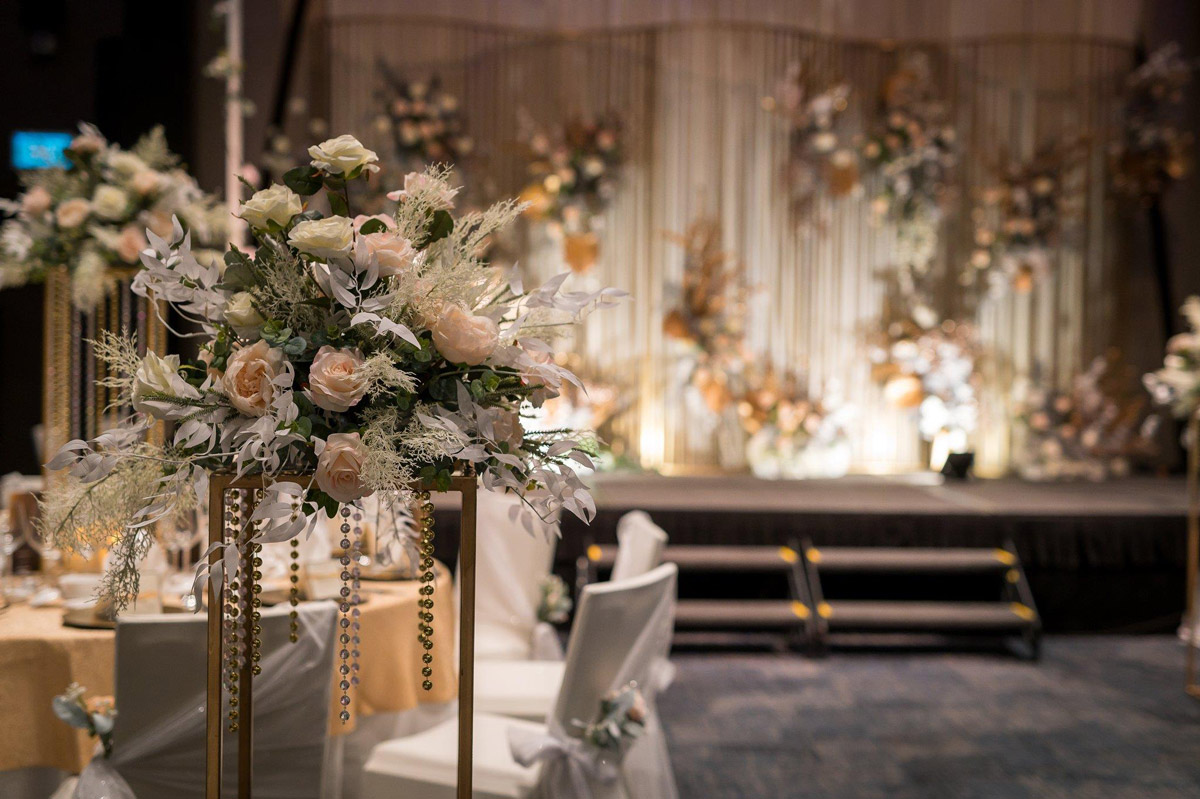 Eternal Elegance
If something more fairytale-like is preferred, Glittering Bliss is a whimsical and dreamy theme with shades of blue, white, and gold. Paired with fairy lights galore, vintage candlesticks, and a silver canopy, it transforms the ballroom into a winter wonderland, adding to the romance of the celebration.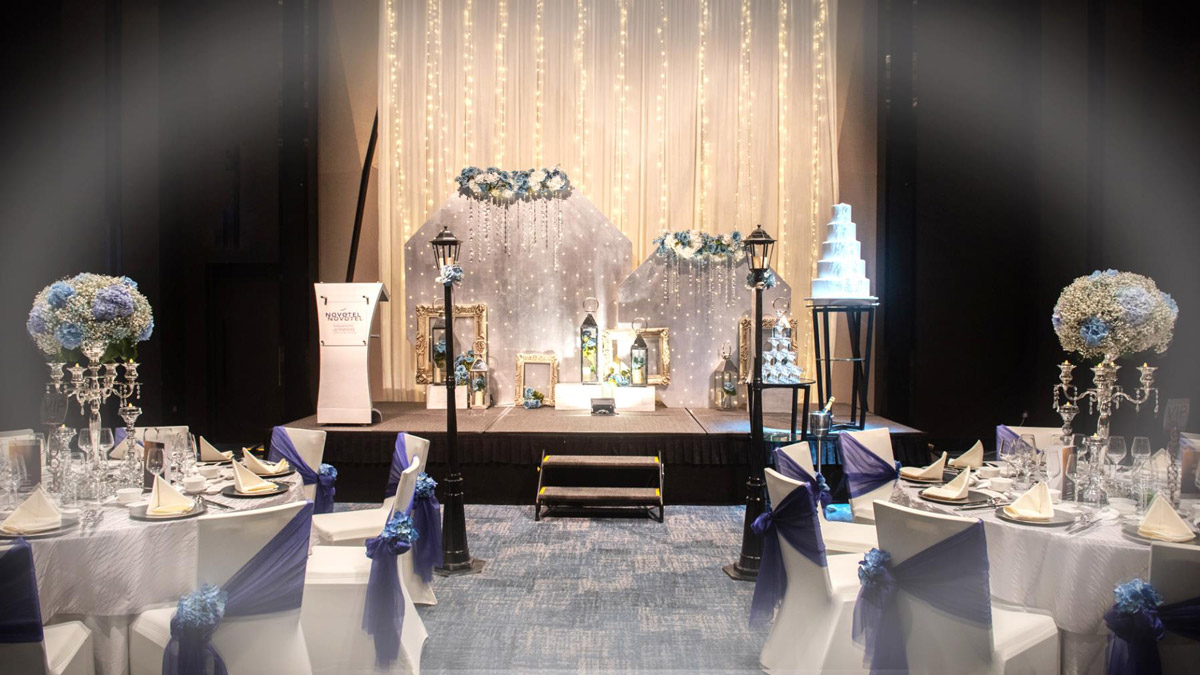 Glittering Bliss
For those who have a soft spot for pastel hues, Sweet Serenity is for you. With shades of pink and white, this theme brings out a flair of innocence and bliss. Furthermore, the mini twine swing that takes centre stage makes for a perfect backdrop!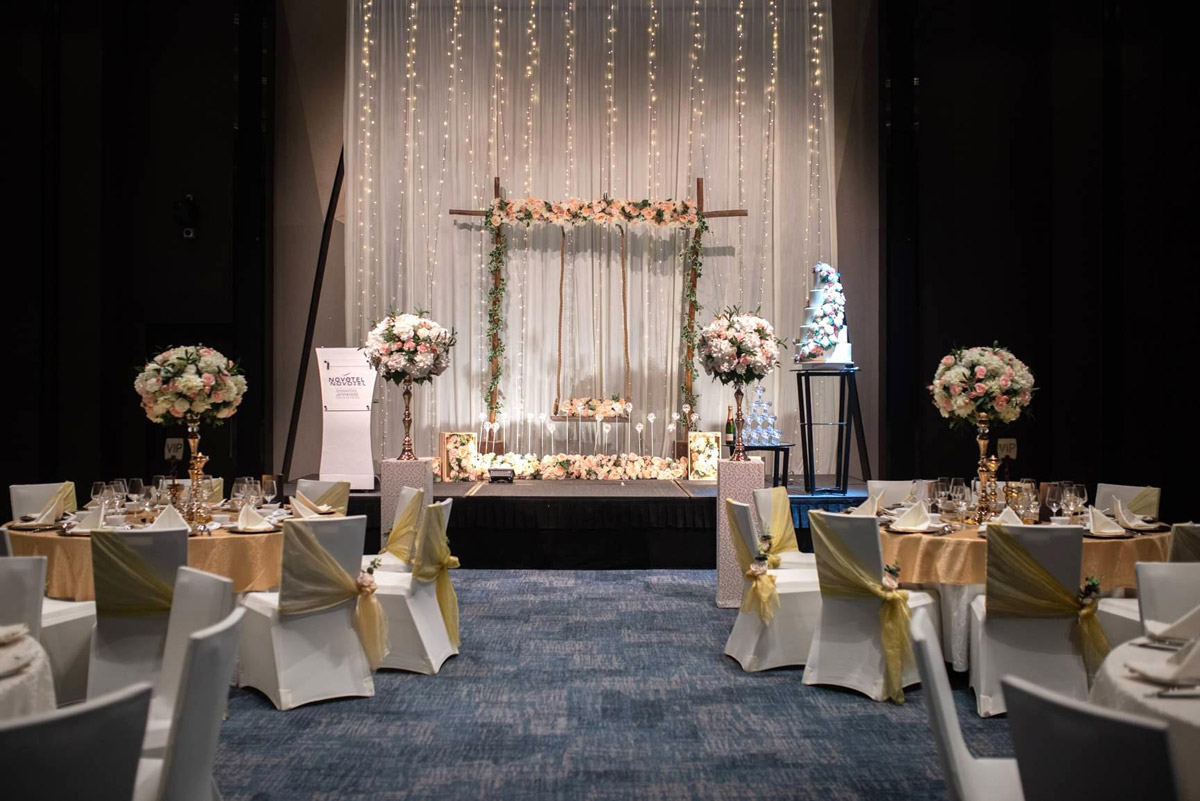 Sweet Serenity
As mentioned before, Novotel Singapore on Stevens' aim is to create a unique wedding experience every couple. If you wish to further personalise the themes, you may do so! Insert your favourite flowers, colours, and decor items, or mix and match different elements from their existing themes to nail your dream wedding.
Exceptional food and services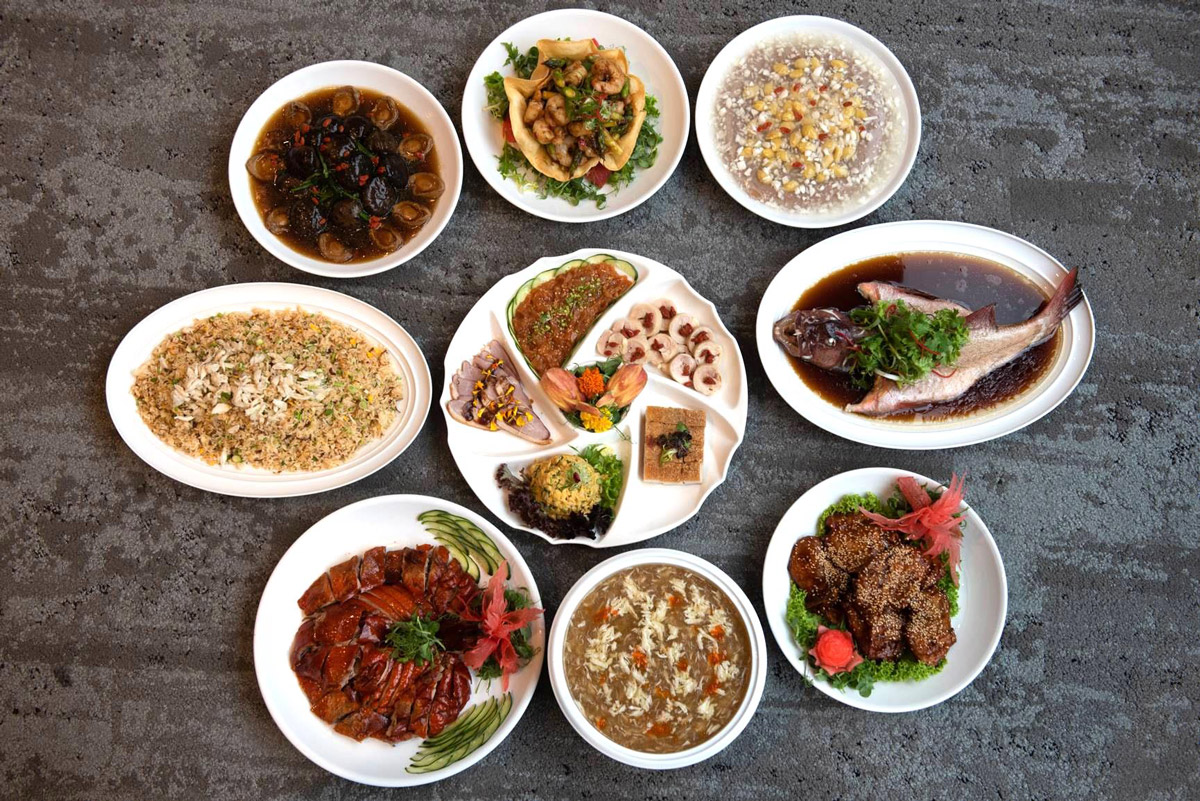 Over at Novotel Singapore on Stevens, their experienced team of chefs have specially-designed banquet menus for your selection, ranging from authentic Chinese cuisine prepared by award-winning chefs to international options.
With the opportunity to curate your own menu, one can look forward to enjoying a gastronomical feast made up of lavish dishes such as the Imperial Treasure Braised Soup, Steamed Eight Treasure Duck with Shitake Mushroom, Ee-Fu Noodle with Crab Meat, Enoki Mushroom & Egg White sauce and many more.
Halal menus are also provided upon request, and couples can request to add on to their wedding with dessert bars, canapés, or an afterparty session.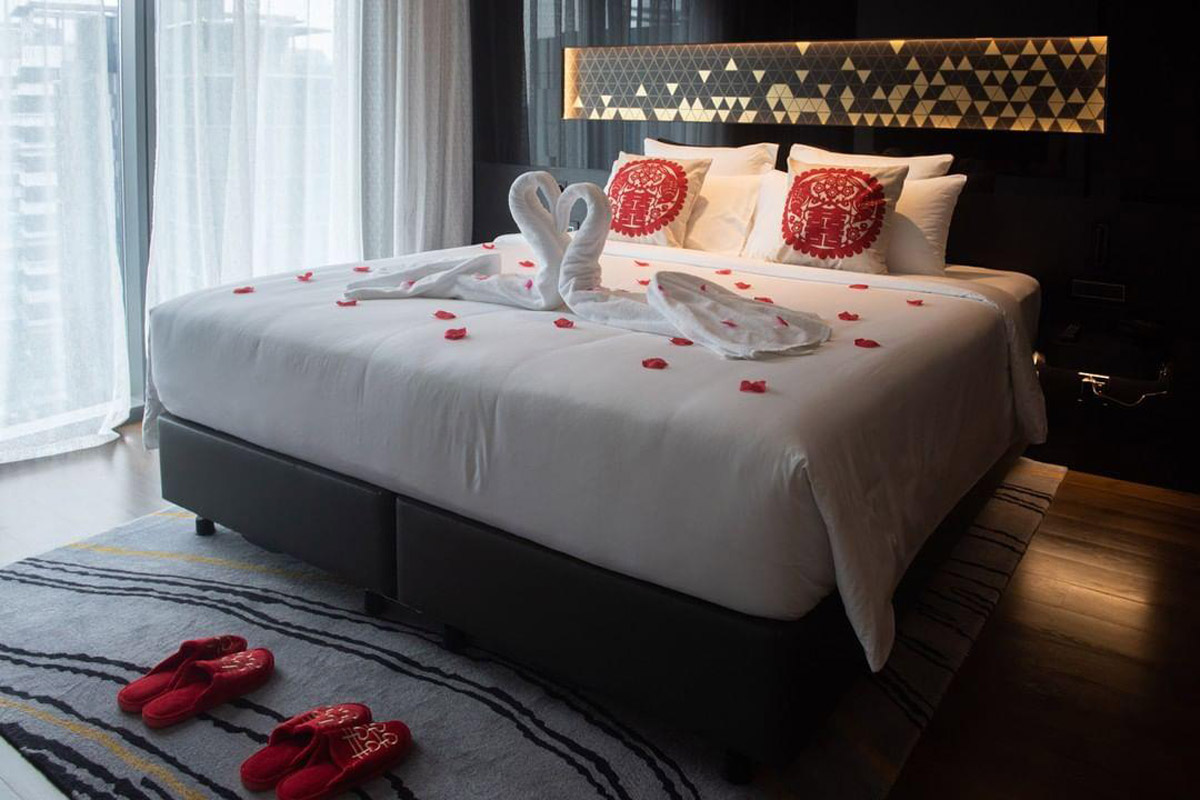 Lastly, after a long and hectic day, treat yourself and your newlywed to an exclusive pampering session in the luxurious Bridal Suite that includes a sumptuous in-room breakfast service!
As the hotel pledges "Ever Yours, Ever Mine, Ever Ours", rest assured that Novotel Singapore on Stevens will be the venue that caters to your every need to host a timeless and elegant wedding unlike any other.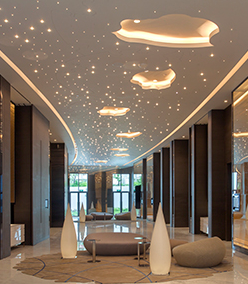 Novotel Singapore on Stevens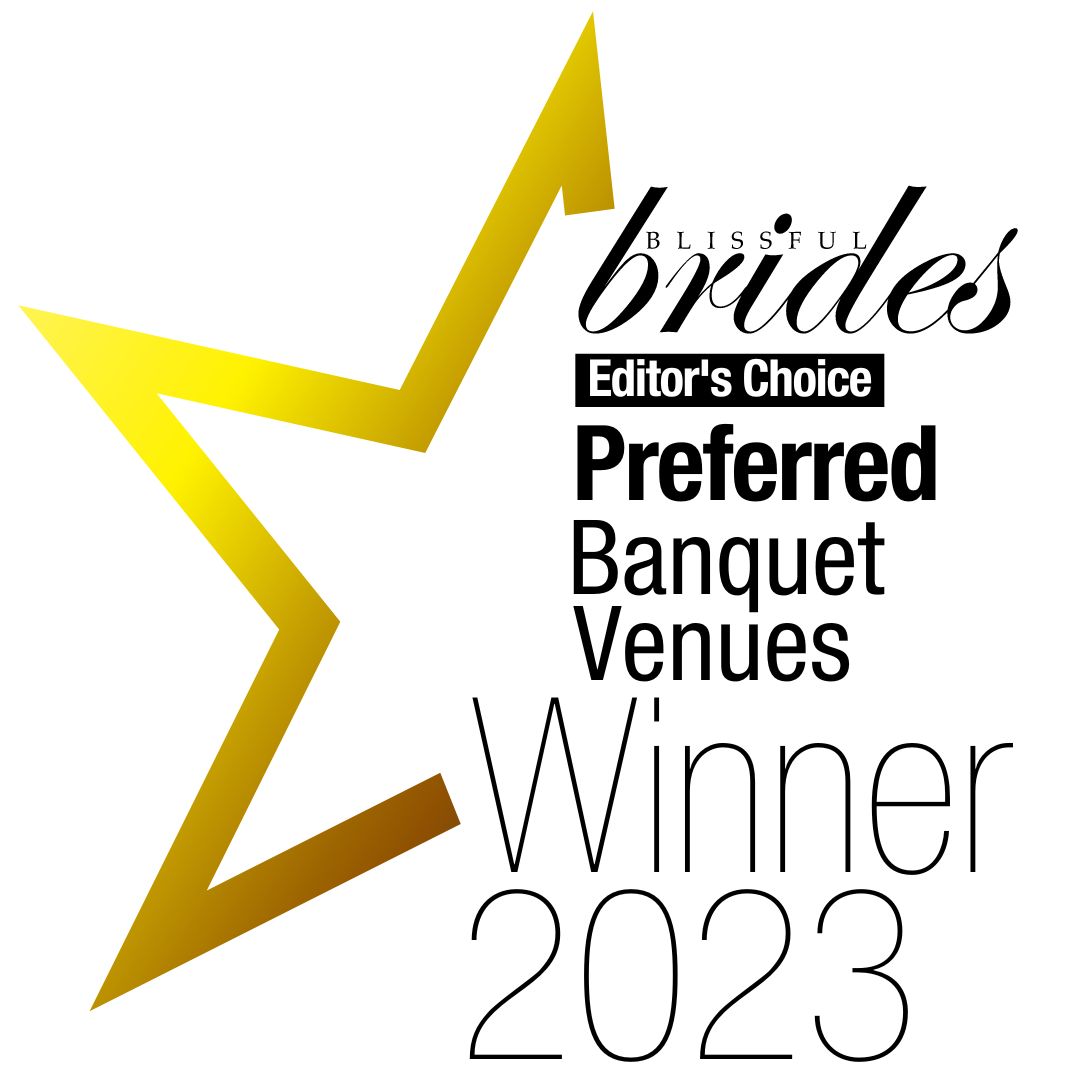 Rating:

Address:

Novotel Singapore on Stevens, 28 Stevens Road, Singapore 257878

Phone:

6491 6100, 6491 6106

Fax:

64916085