Celebrating in Victorian Style: A Classy Wedding with Sinfonia Ristorante
2020-05-04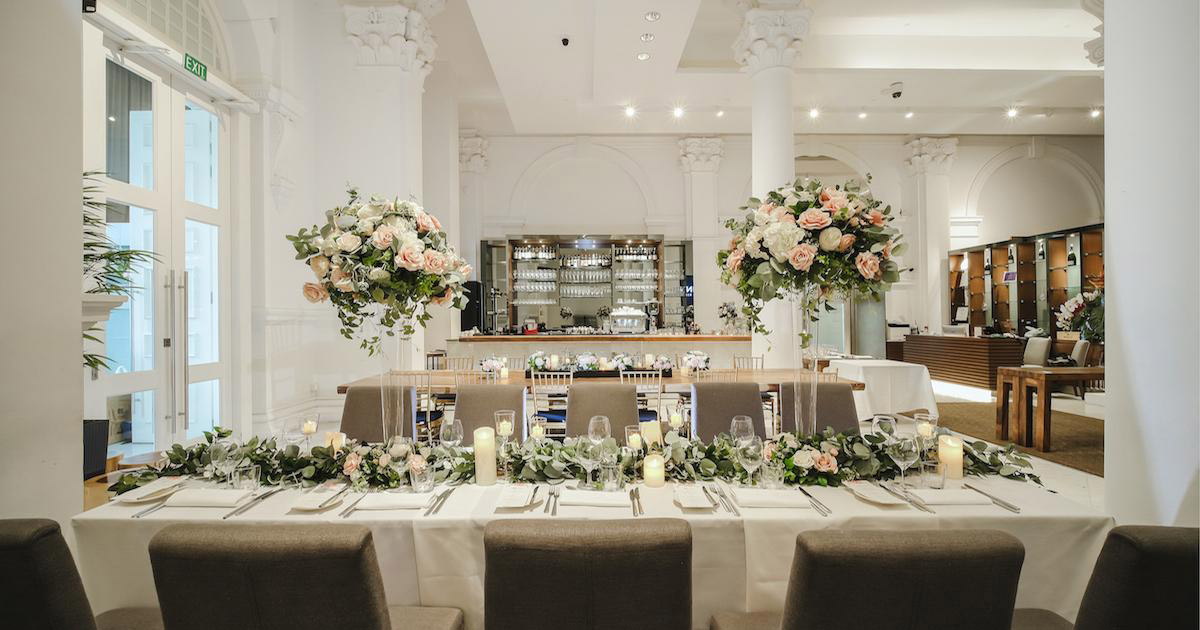 Picking the right venue for your wedding is essential, especially since it sets the stage (literally!) for the celebration. While hotel weddings are the go-to option for many, alternative venues such as restaurants are also appealing. Not only are the food choices guaranteed to be delightfully epicurean, but the wedding package rates are also generally gentler on the wallet, leaving you with more funds to spend on either your honeymoon or on your new home.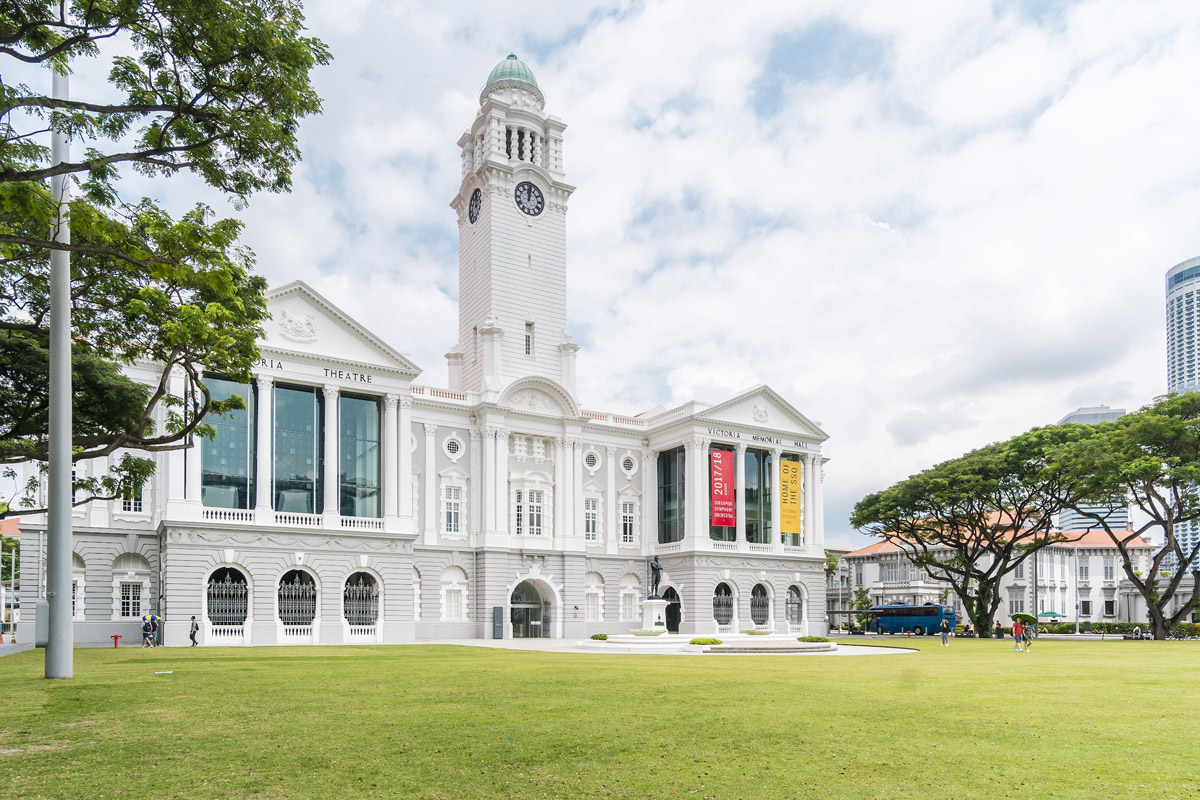 For those who are looking for a restaurant that can tick all of your boxes, look no further as Sinfonia Ristorante might be the one that you are looking for! From Victorian-style interiors to exclusive menus and exquisite food choices, these are just some of the aspects that you can look forward to.
Elegant Victorian-style interiors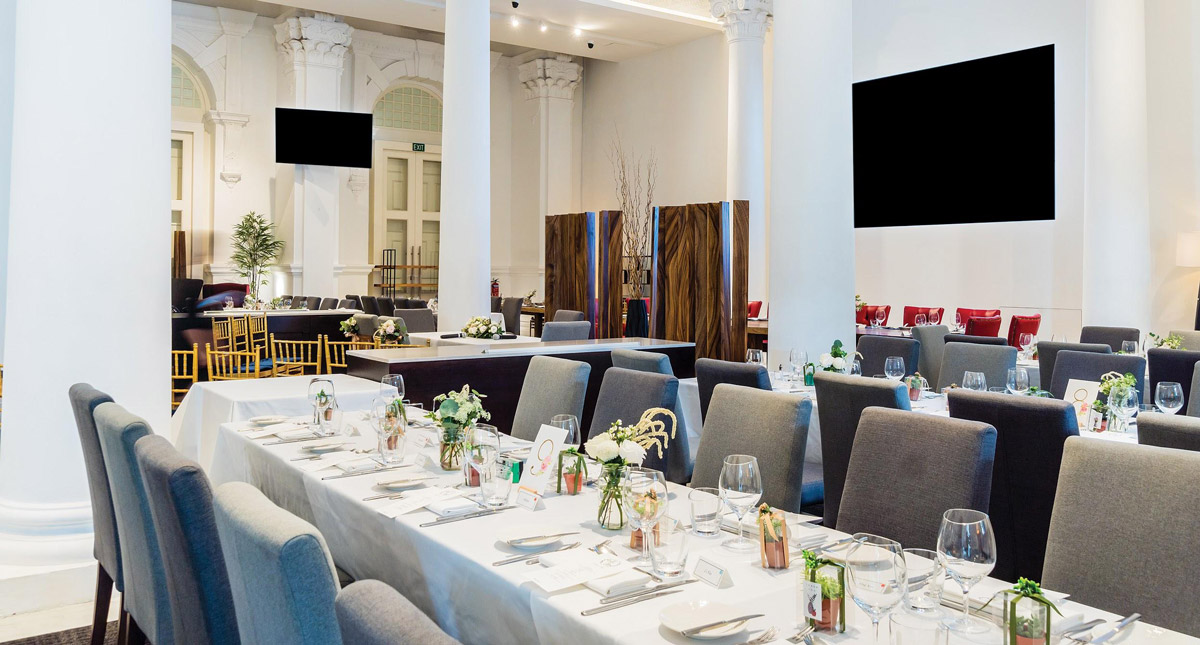 Wedding setting at Sinfonia Ristorante
Whether classy and elegant or a more casual affair, it is important that the venue reflects the theme of your celebration. Fortunately, narrowing your search isn't as challenging as you may think, especially when it comes to restaurant settings. More often than not, these venues already have an established theme, allowing you to focus on the relevant ones when wedding venue hunting.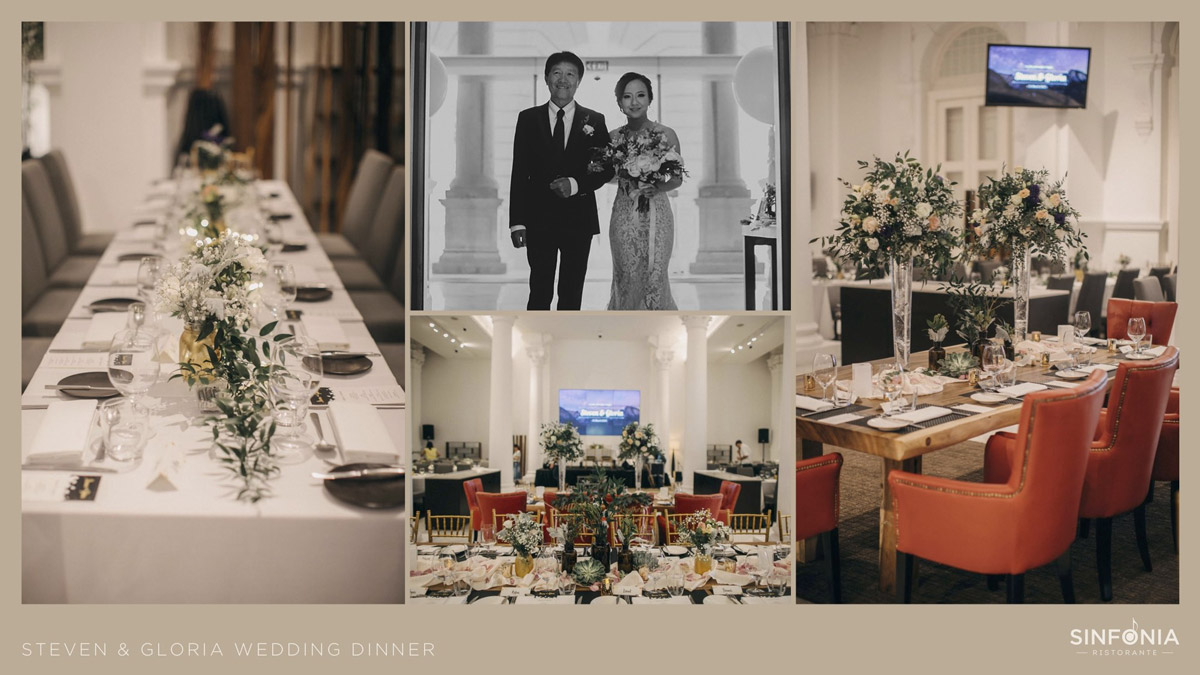 For instance, the artsy couple will find Sinfonia Ristorante to be an ideal wedding venue, considering its location within Victoria Concert Hall that pays homage to the arts. Additionally, the restaurant's Victorian-styled interior of grand Corinthian columns, marble floors, and classy wooden furnishing serves as the perfect setting for couples leaning towards a luxe yet minimalist celebration.
Craft an exclusive menu with a dash of personality

Add a touch of individuality to your wedding with a bespoke menu! One main highlight of the wedding that guests often look forward to is the food provided. As such, securing good food at the wedding banquet will leave your guests satisfied and impressed, while also making it an unforgettable experience.
Instead of the usual banquet dishes, Sinfonia Ristorante offers a creative and tailored alternative — couples are given the option of working with Executive Chef Simone Depalmas to create a bespoke menu solely for the big day! From canapés to degustation menus, the team at Sinfonia Ristorante will ensure that your wedding day will be a delectable affair.
Expansive halls, cosy atmosphere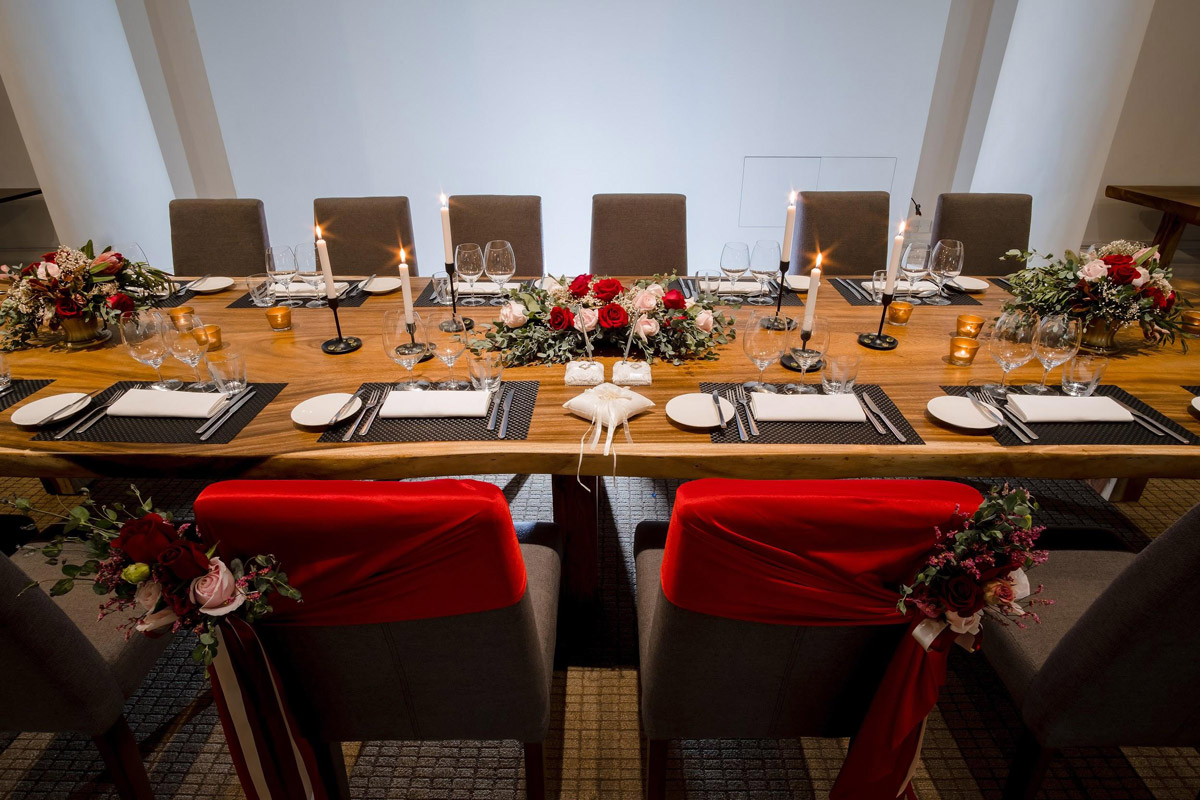 A solemnisation ceremony set-up
Housing high ceilings and long, spacious halls, Sinfonia Ristorante is suitable for intimate and mid-to-large wedding celebrations. The main dining area accommodates up to 180 people, making it ideal for both cosy and grand affairs, while the semi-private room sits up to 10 people, which is perfect for a solemnisation ceremony or a dinner with immediate family members.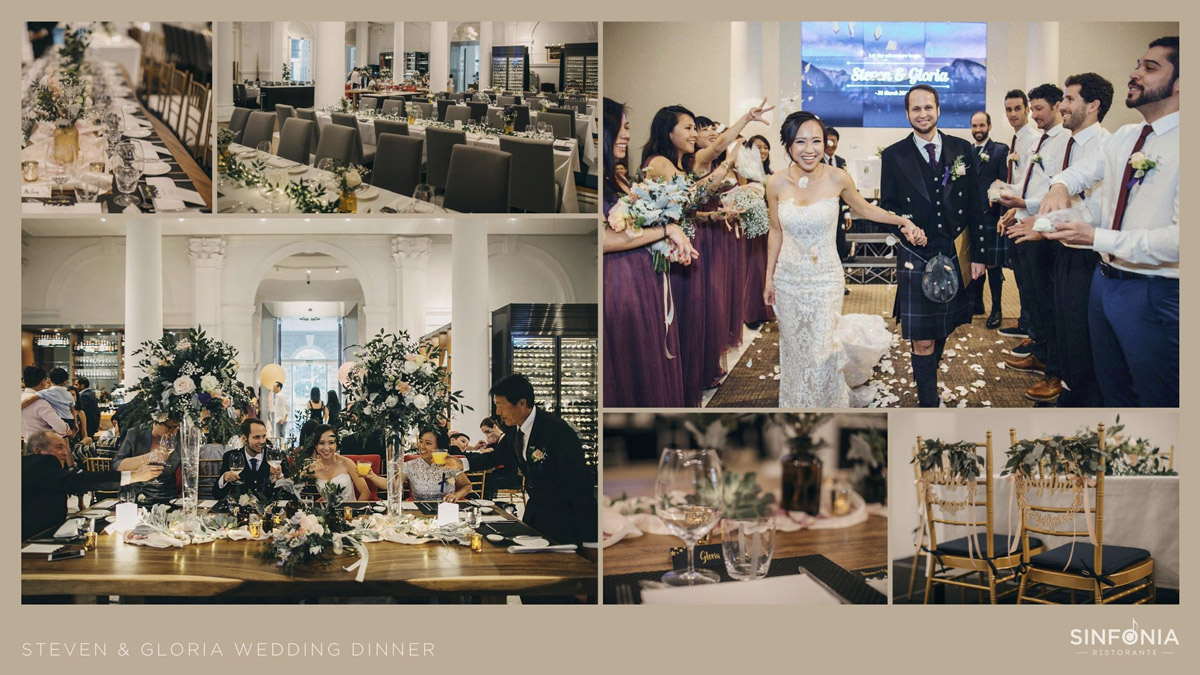 On top of that, Sinfonia Ristorante combines an expansive space with a warm, relaxed setting. Indulge in the cosy, comforting atmosphere while you move around and mingle with your guests with ease!
Indulge in the full experience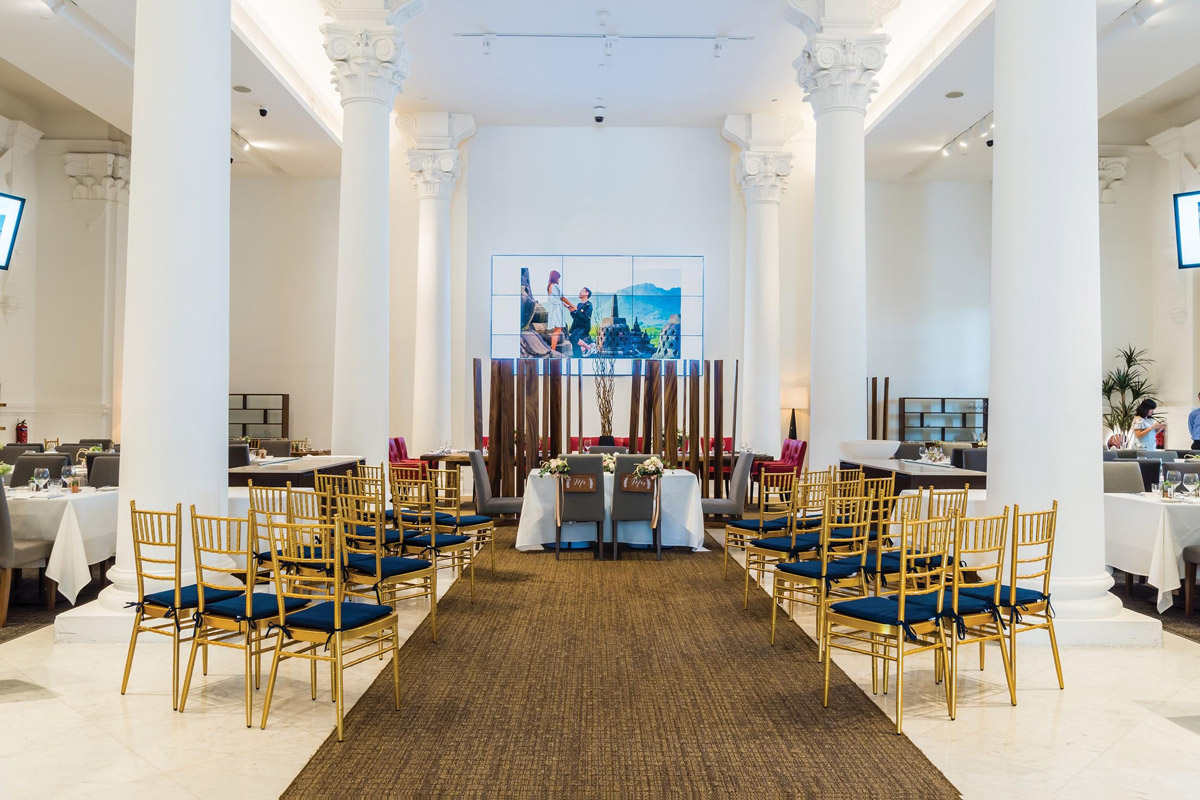 A solemnisation ceremony set-up
If you are concerned about the limited range of amenities in a restaurant setting, fret not. Sinfonia Ristorante provides couples with the necessary equipment for the full wedding experience! These include a Bose surround sound system, as well as a nine-panel wall and display screens that can be utilised on the big day for the best viewing experience of the quintessential video montage.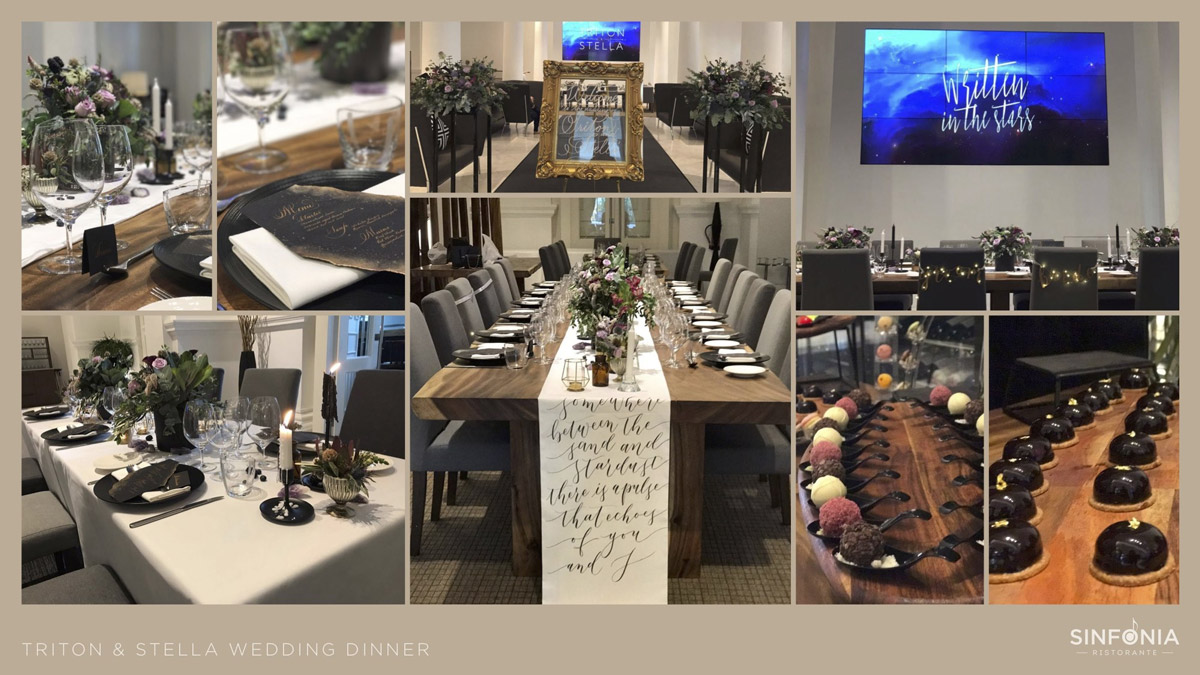 If you're leaning towards a unique and avant-garde wedding venue, Sinfonia Ristorante is the definite go-to option. Indulge in a personalised ambient experience with the perfect opportunity to host your big day in one of the country's top iconic landmarks with Sinfonia Ristorante!
To kickstart your unique wedding journey with Sinfonia Ristorante, you can contact them at +65 6385 5588 or via email at info@sinfonia.com.sg. To find out more about their wedding packages, enquire here.
Sinfonia Ristorante
Address: 11 Empress Place, Singapore 179558
Tel: +65 6385 5588
Email: info@sinfonia.com.sg
Website: http://sinfonia.com.sg/wedding/
Facebook: https://www.facebook.com/SinfoniaRistorante/
Instagram: https://www.instagram.com/SinfoniaRistorante/
________________________________________
This article was written for Sinfonia Ristorante.
All images are from Sinfonia Ristorante.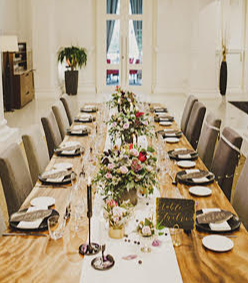 Sinfonia Ristorante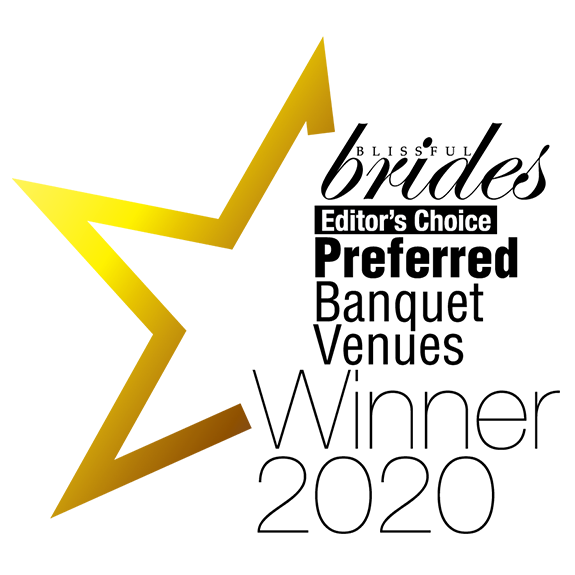 Rating:

Address:

11 Empress Place, #01-01 Victoria Concert Hall, Singapore 179558

Phone:

6385 5588