Confectionary Traditions With a Modern Touch Only at The Pine Garden
2021-07-01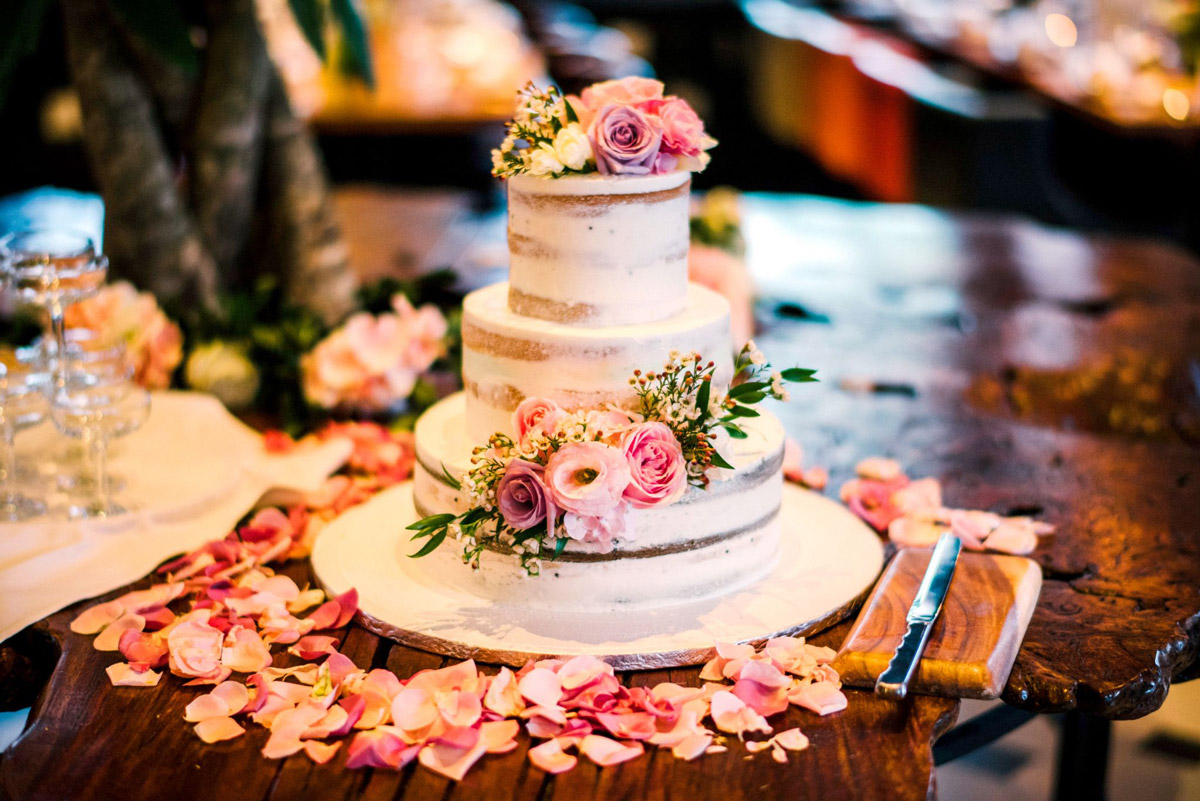 Rich Flavours, Richer History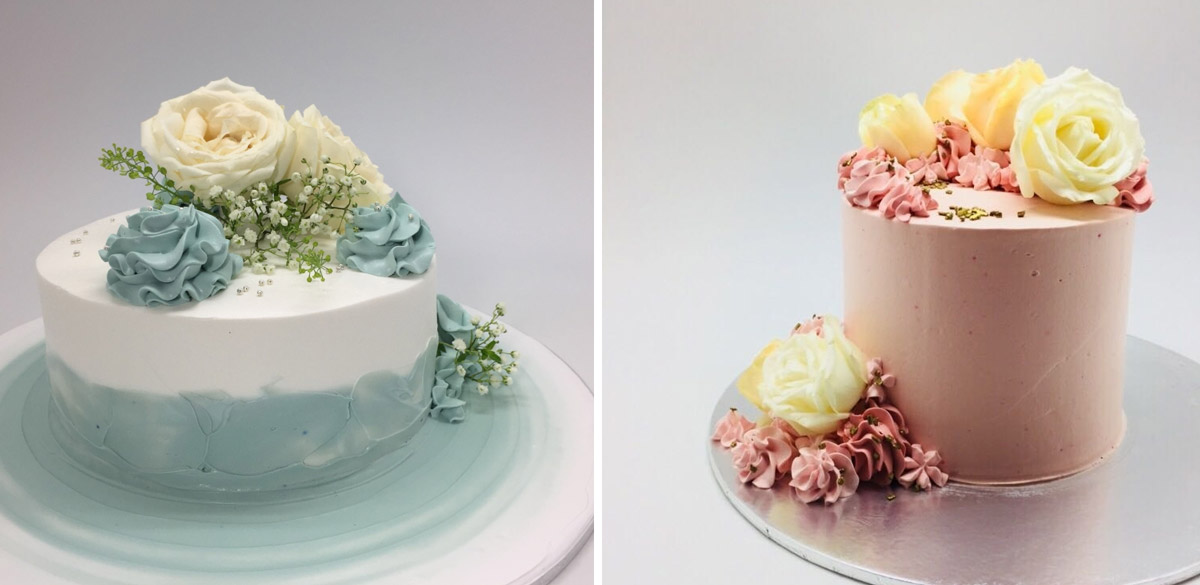 Nostalgia folder with a sense of wonder, a batter of innovation and traditions; The Pine Garden brings the new old school into the pastry mix.
For 37 years, The Pine Garden has been dutifully following this recipe for success. Serving delicious, personalised and visually stunning cakes have been their bread and butter for their entire business.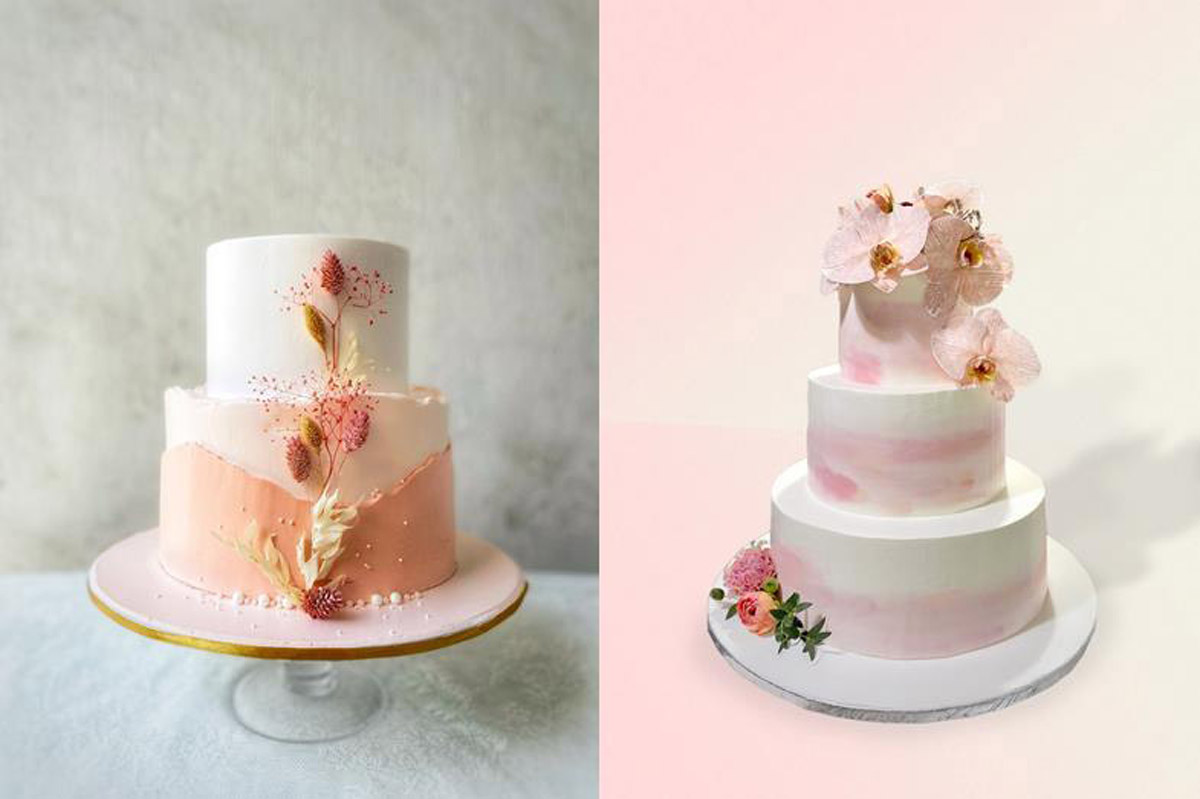 But truth be told, maintaining a business all these years is no easy feat. It's only through their adaptability and expertise that they've been able to continually reinvent themselves according to ever-changing cake trends and preferences in the industry — of course, notwithstanding their commitment and groundedness to their traditional homegrown bakery roots.
From minimalistic cakes to extravagant, multi-tiered layer cakes to meaningful Guo Da Li cake sets, The Pine Garden can fulfil any confectionary request.
Truly, this quaint, humble bakery found what works from them and built their impressive business from the ground up. However, their journey to pastry excellence has not been exempted from challenges.
Each Wedding Cake is a Team Effort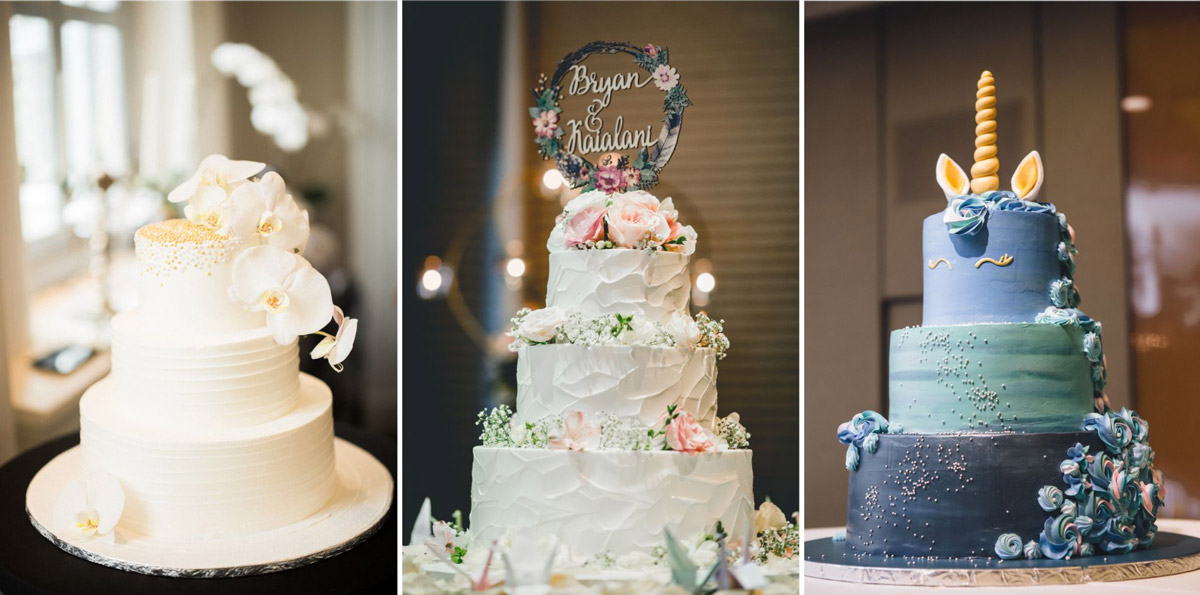 For starters, The Pine Garden has always prided themselves on maintaining an intimate and collaborative relationship with their wedding couple customers. The team of talented pastry chefs has consistently endeavoured to craft beautiful, sentimental cakes for couples in a design uniquely customised to them.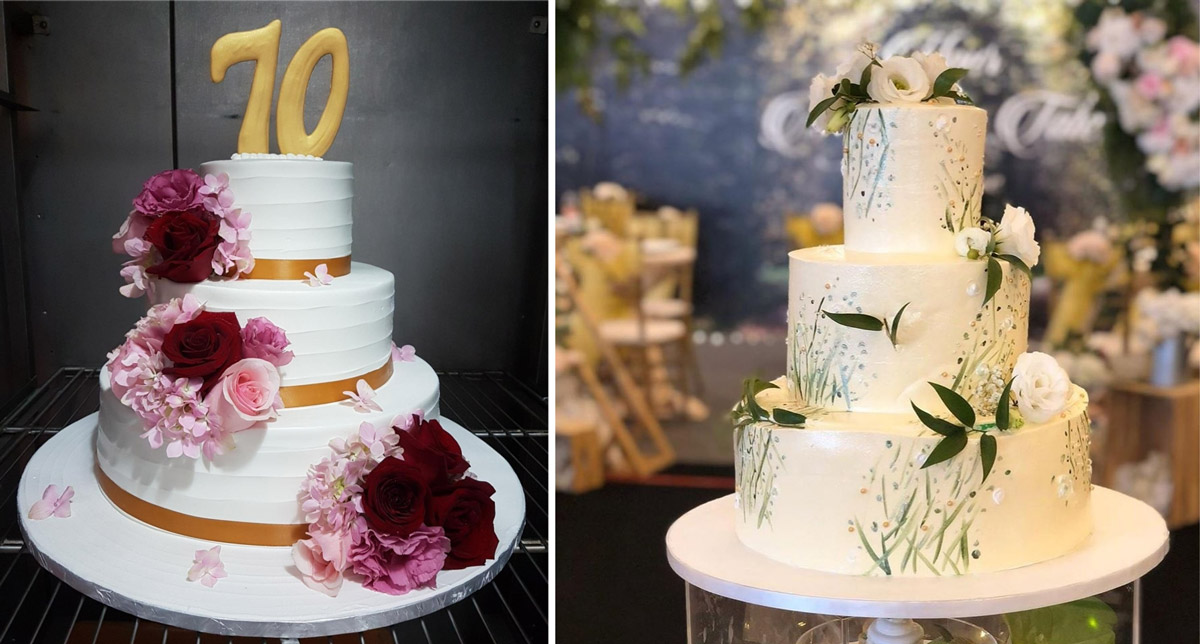 This means that the culinary geniuses behind The Pine Garden love a challenge. Apart from their impressive selection of in-house designs, they'll go above and beyond to bake the ideal wedding cake to commemorate your momentous milestone. Using their keen aesthetic sense, they endeavour to capture the details of your desired design as best as they can. You'll be guaranteed that your wedding cake will truly be one-of-a-kind to call your own.
With that said, each personalised wedding cake is understandably a reflection of every couples' tastes and styles, posing as the grand centrepiece illustrating the blissful ceremonial union between two lovers.

However, what's tragic is that fewer bakeries in Singapore are still baking Guo Da Li cakes for the ceremony. Every year, more and more couples are neglecting their heritage in favour of eurocentric celebrations. The Pine Garden stands to be one of the remaining few Singaporean bakeries still respecting that tradition.
But, that's not all. While artisanal innovation and craftsmanship are important, The Pine Garden also honours other meaningful traditions.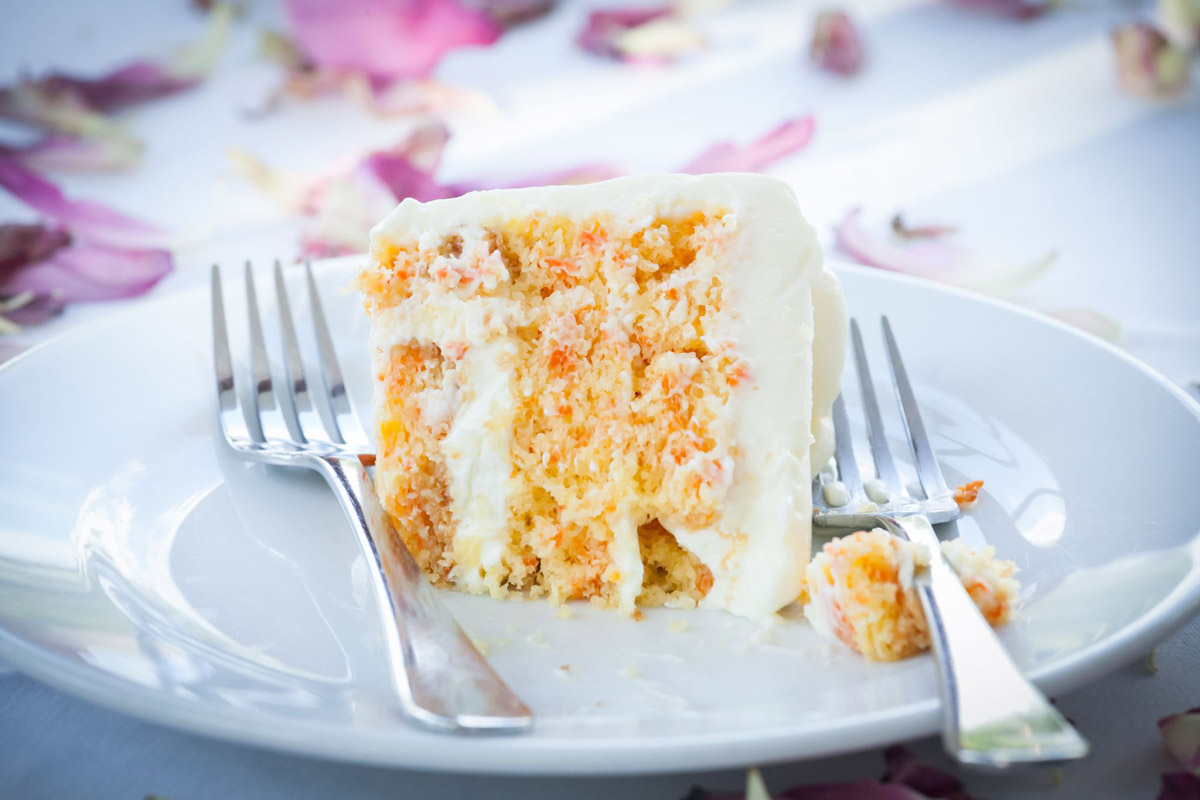 For instance, they still strongly uphold the custom of serving a slice of cake to every guest present at the wedding. This significant tradition bestows good luck and blessings upon the happy couple and their guests while savouring the delectable goodness of each bite. It's a win-win situation!
The Price of Deliciousness

But now, let's talk about price. With every customisable service, the cost will always be a concern. Well, if the wedding cake isn't exactly a priority in your wedding budget, don't worry! Couples are allowed to choose different flavours for different tiers of their cake at zero extra charges.
That's right! If you have a sweet tooth for white chocolate but your partner enjoys the bitter taste of dark chocolate, compromise becomes as simple as separating them into different tiers. This takes cake customisation to a whole new level (pun intended).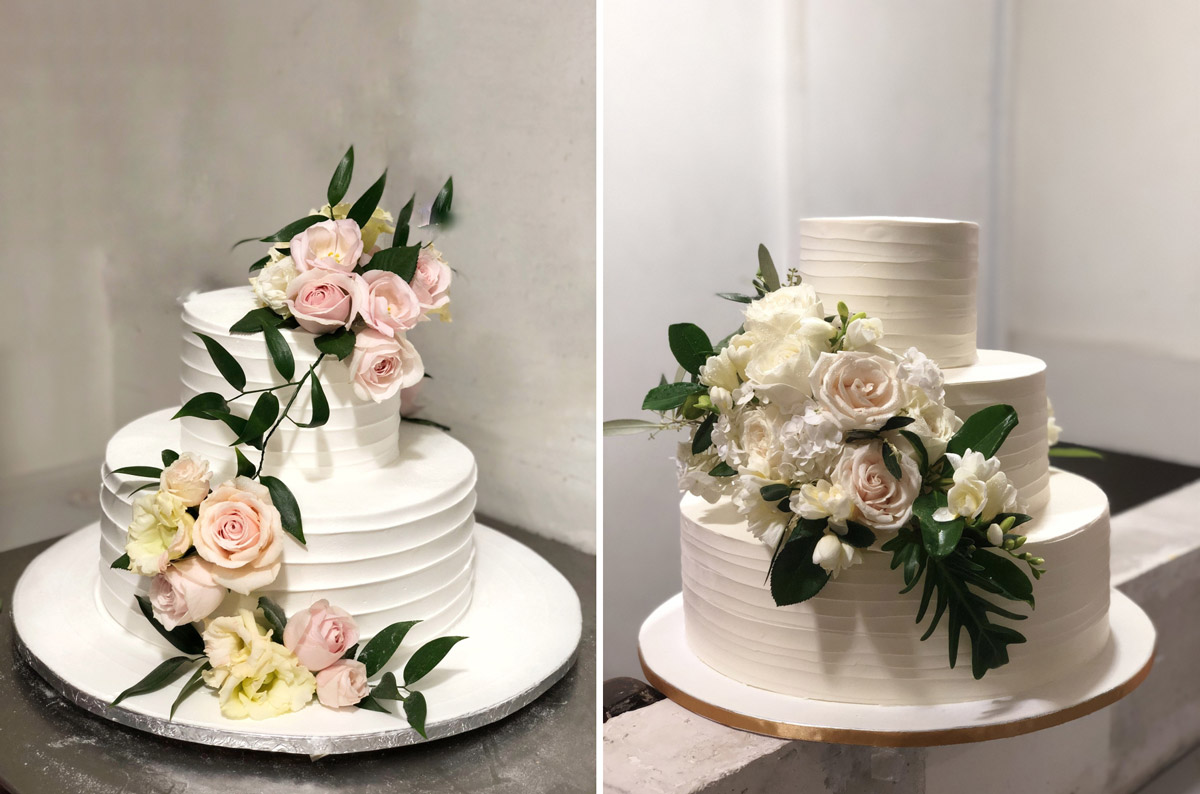 On top of that, The Pine Garden is feeling extra generous this joyous occasion by extending several free cake-tasting sessions to each soon-to-be newlyweds. Be sure to take advantage of this opportunity because it'll help you narrow down your ideas on what your desired cake design, tiers and flavours will look like. And anyway, who could turn down free cake?
If all these deals so far sound positively scrumptious to you, you're in for a final treat.
Blissful Brides Concierge is partnering with The Pine Garden to bring you an exclusive $20 voucher for every minimum $200 spent on your tiered wedding cake and/or Guo Da Li orders!
Do note that this promotion is only applicable for couples referred to by the Blissful Brides Concierge team.
So look no further than to The Pine Garden — your one-stop bakery for all the cakes (and other pastries) to put the cherry on top of your dream wedding. For more information, please reach out to them at the following:
Contact Details
Website: https://www.pgcake.com/
Facebook: @pgcake
CORPORATE OFFICE (for Product Queries; Advance Order)

Email Address

Opening Hours

Mon-Fri: 9.30am to 6.30pm

Sat: 9.30am to 2pm

Tel

+65 6457 6159

RETAIL OUTLETS

(for Collection; Retail Purchase; Advance Order)

KIOSK OUTLETS

(for Collection, only after 1pm; Retail Purchase; Advance Order)

Address

Blk 529, Ang Mo Kio Ave 10, #01-2369, Singapore 560529

Blk 529, Ang Mo Kio Ave 10, #01-2329, Singapore 560529

53 Ang Mo Kio Ave 3, AMK Hub, #01-13, Singapore 569933

2 Tampines Central 5, Century Square, #B1-33, Singapore 529509

Opening Hours

Daily: 8.30am to 9.30pm

Daily: 8.30am to 9.30pm

Daily: 9.30am to 9.30pm

[Temp hours] Daily: 11.00am to 8.30pm

Mon-Thurs: 11am to 9pm

Fri: 11am to 10pm

Sat: 10am to 10pm

Sun & PH: 10am to 9pm

[Temp hours]

Mon-Fri: 11.00am to 8.30pm

Sat-Sun & PH: 10.00am to 8.30pm]

Tel

+65 6459 5507

+65 6456 3552

+65 6481 1828

+65 6260 3009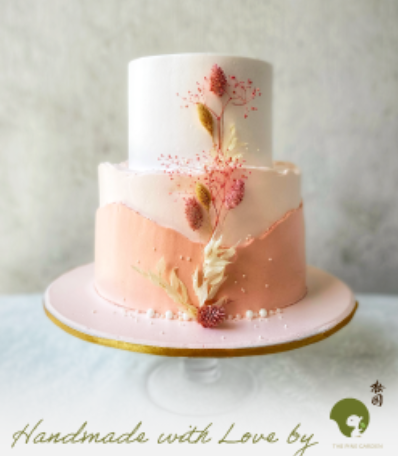 Pine Garden Pte. Ltd.

Rating:

Address:

Blk 529 Ang Mo Kio Avenue 10 #01-2369 (Daily) Singapore 560529

Phone:

6457 6159

Fax:

6457 0546