Enjoy a luxurious coastal / out-at-sea wedding with ONE°15 Marina Singapore
2022-11-18

Looking for an intimate wedding affair? Or do you and your fiancé dream of setting sail into the sunset as the new Mr and Mrs? Look no further, the perfect wedding venue tailored to your preferences is available at ONE°15 Marina.
An unrivalled waterfront lifestyle destination, ONE°15 Marina has facilities from an infinity pool, fitness centre, modern spa, restaurants and bars to tastefully appointed rooms with spectacular views. No effort has been spared to make your celebration here an absolute pleasure. With a variety of waterfront venues to choose from, ONE°15 Marina has everything you need for a luxurious coastal or an out-at-sea wedding.
NOVA ROOM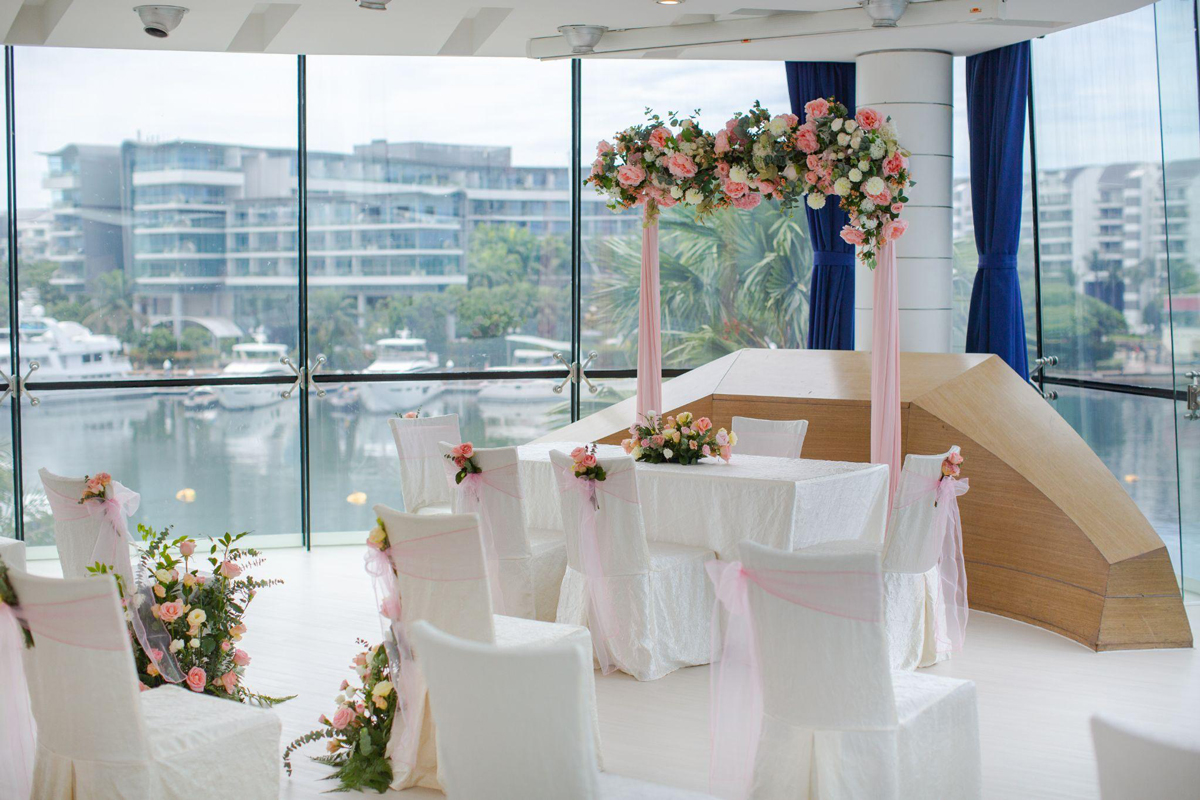 Boasting its floor-to-ceiling glass windows, the NOVA Room is the perfect venue for solemnisations. It offers panoramic views of the marina and surrounding greenery, which makes it the perfect venue for a cherished day or night celebration. NOVA Room can accommodate up to 40 persons for an intimate occasion.
CONSTELLATION BALLROOMS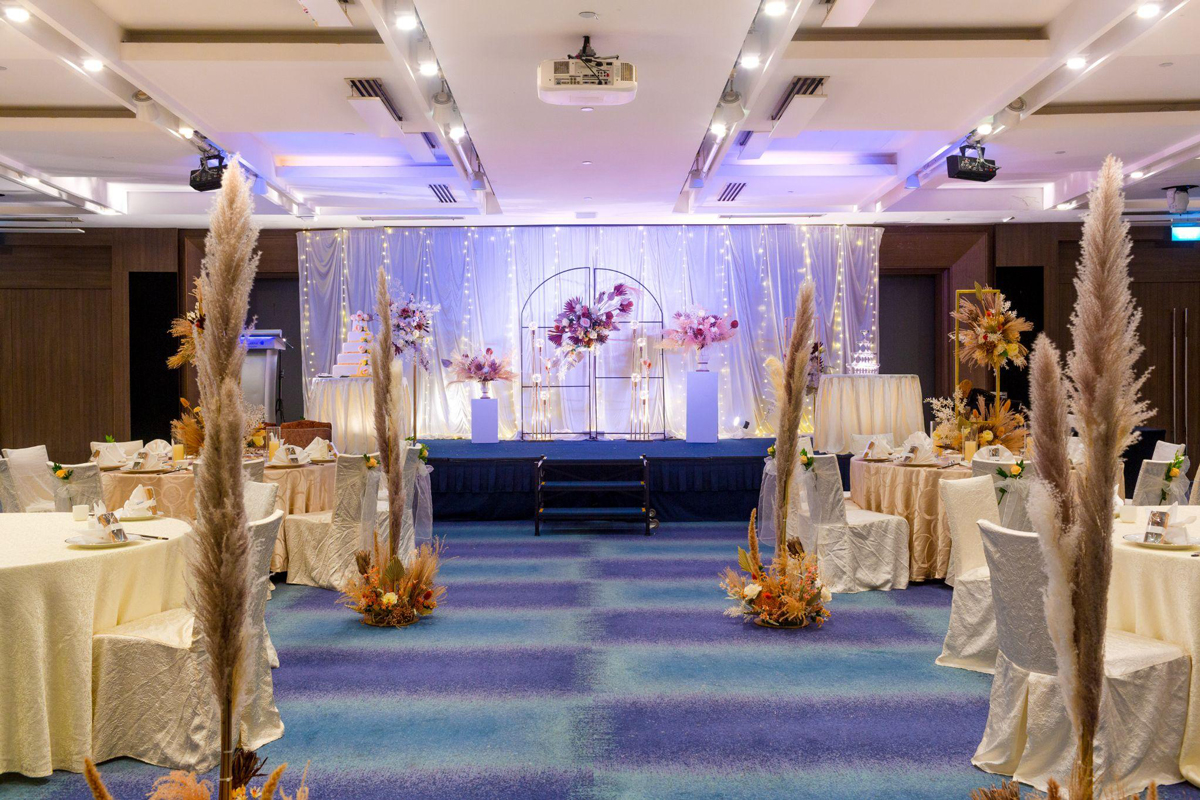 A beautiful setting for any grand occasion, the pillarless Constellation Ballrooms paint a luxurious and grandeur scene for all weddings. Conveniently located on the lobby level, the Constellation Ballrooms feature a vast foyer that opens up to the marina and can accommodate up to 340 persons combined.
ROOFTOP TERRACE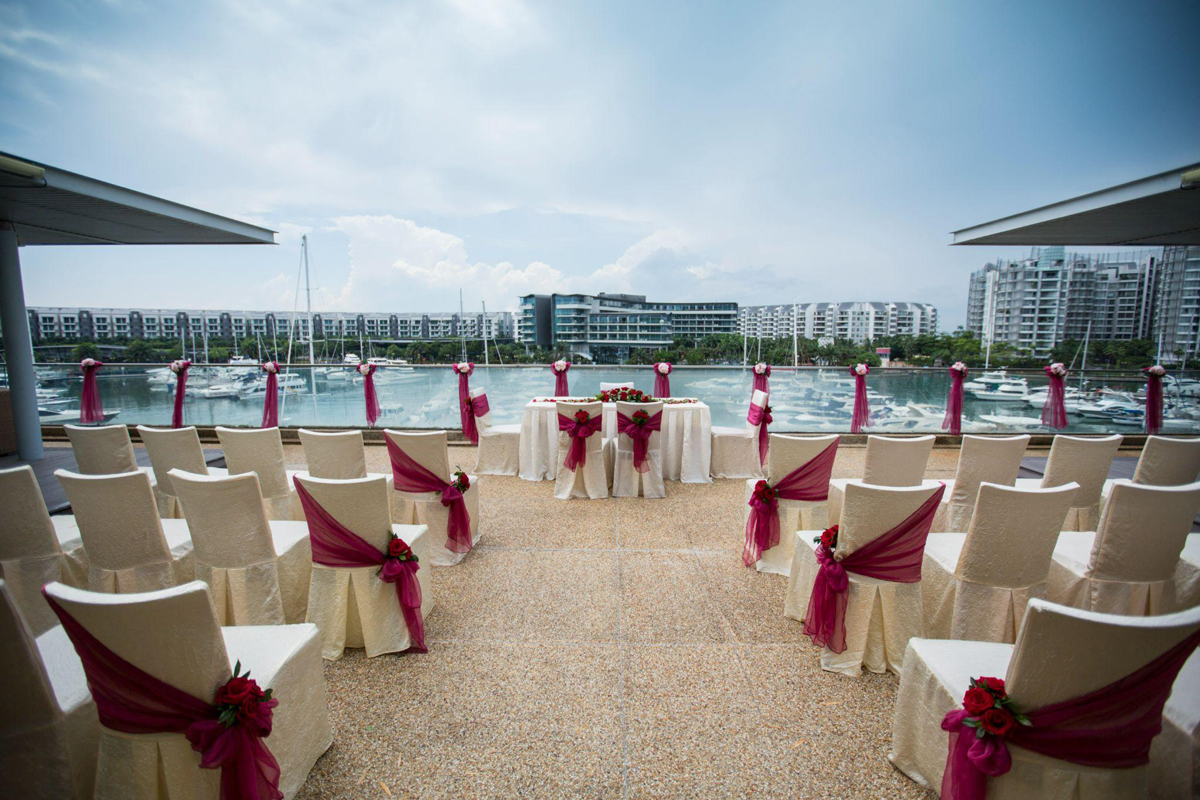 An ideal choice for those looking for a scenic wedding venue, boasting idyllic views of the marina and the glorious sunset. The charming ambience of the Rooftop Terrace offers a natural majesty that makes any wedding as picturesque as it is unique. It can be adorned with stunning floral arrangements or decorations to create the luxury of a formal ceremony for up to 100 persons at a cocktail reception.
YACHT CHARTER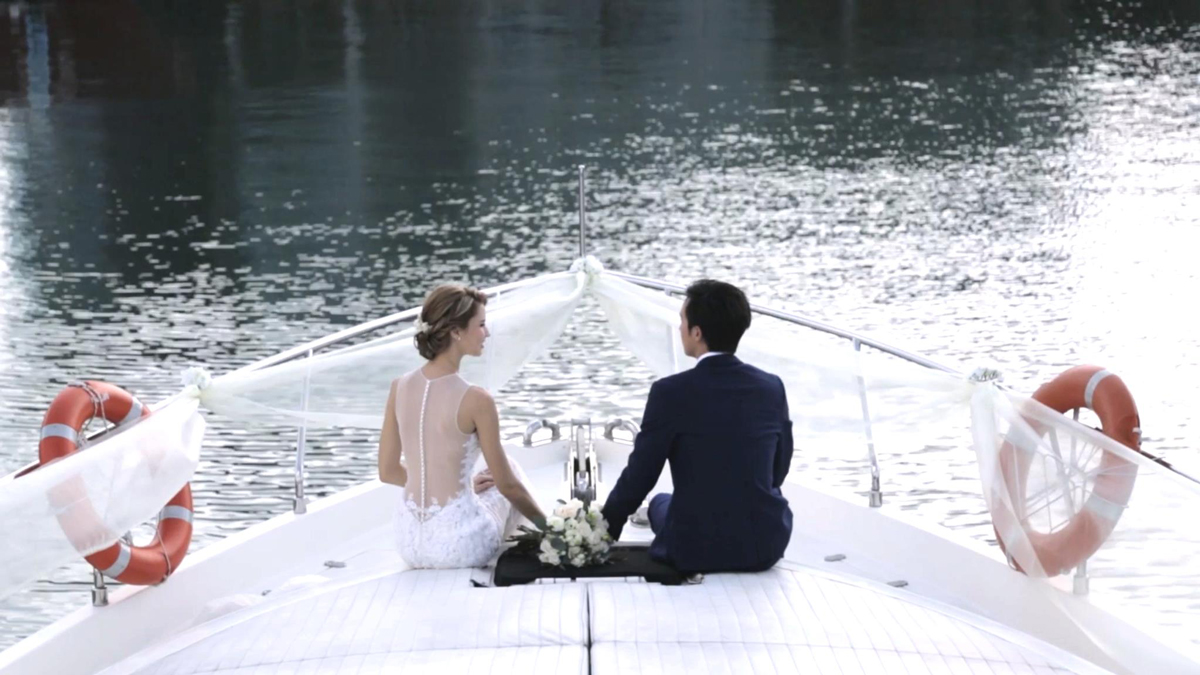 If you are looking for a more luxurious and glamorous venue, ONE°15 Marina has just the right option for you. ONE°15 Charters Luxury Yachting offers yacht charters for a one-of-a-kind wedding ceremony. With a fleet of over 42 vessels, they can help to organise your desired event, be it a close-knitted solemnisation, or the biggest proposal party cruise. They offer customisation services tailored to your needs to create an experience that you and your guests will never forget.
AMENITIES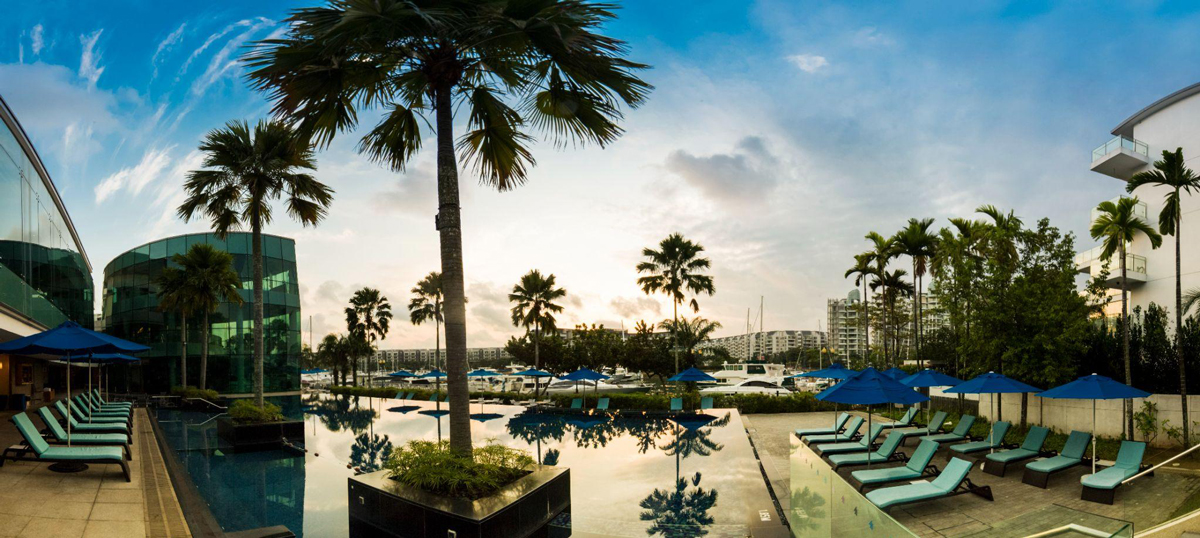 Indulge in therapeutic relaxation after a long day. At ONE°15 Marina, there are 26 hotel rooms in the Clubhouse to provide the comfiest rest for you and your partner. You can choose from 4 room types - Hillview, Marina View, Marina View Family and Monte Carlo Suite. All of the rooms come fitted with memory foam pillows, Nespresso coffee machines and sunken bathtubs. Pamper yourself in Singapore's most prestigious integrated oceanfront marina.
With these fantastic venues and facilities, as well as personalised, first-class service, you can be sure to have an easy and hassle-free planning experience with their wedding packages. ONE°15 Marina is the ultimate venue for your big day, featuring a variety of tempting dishes, picturesque views and a grand ambience. Allow them to take care of all the intricate details and present you with the wedding of your dreams. Take a tour of the area and soak up the sensational atmosphere to get an idea of what your dream wedding will look like.
Head down to ONE°15 Marina's booth at BOWS for special perks and promotions. Find out more on how you can gain rewards and exclusive promotions when you sign up as a Blissful Brides member today!