Enjoy Treatment Fit for Royalty at Alisha & Lace
2019-12-30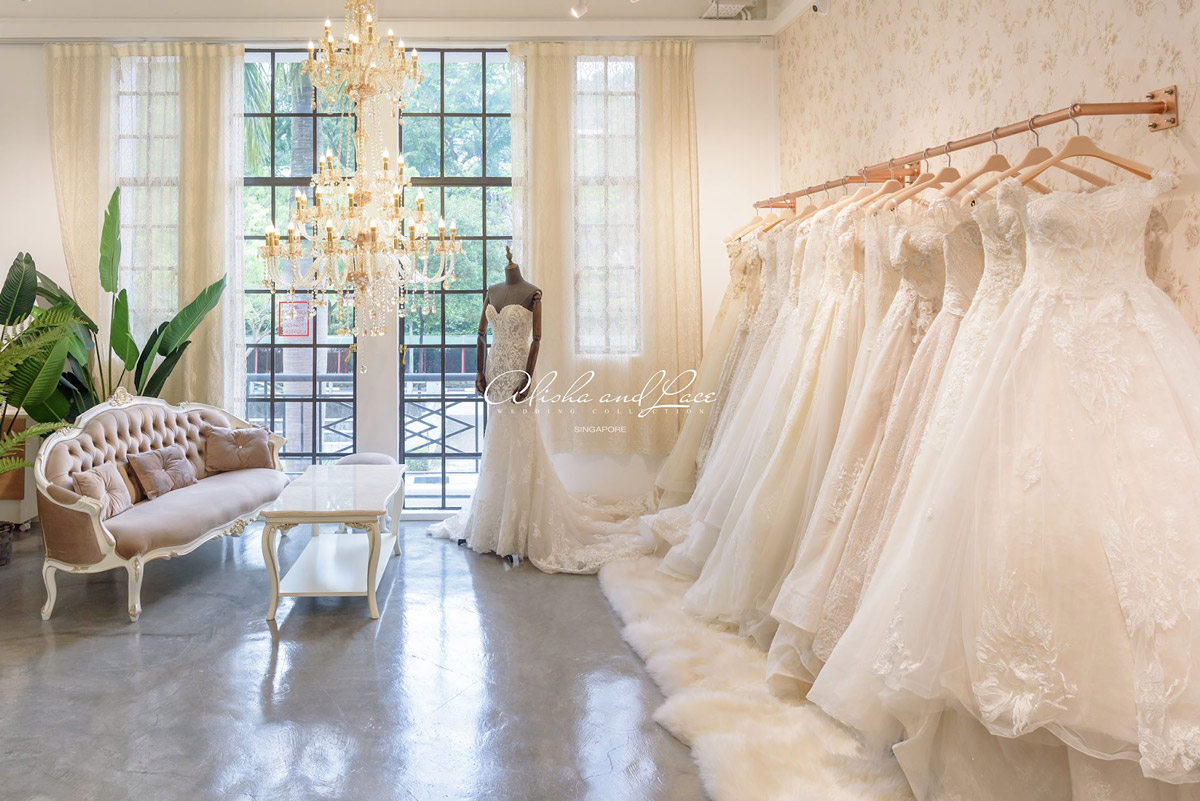 Source: Alisha & Lace Singapore
Weddings are grand occasions of utmost importance. Alisha & Lace understands that, and hence "Every detail counts." is the philosophy that they swear by and build their services upon. From the designing of gowns to snapping of wedding photographs, the team at Alisha & Lace makes it a point to ensure that everything, no matter how big or small, is beautiful and exactly like how you'd envisioned it to be.
Exquisite lace gowns for every bride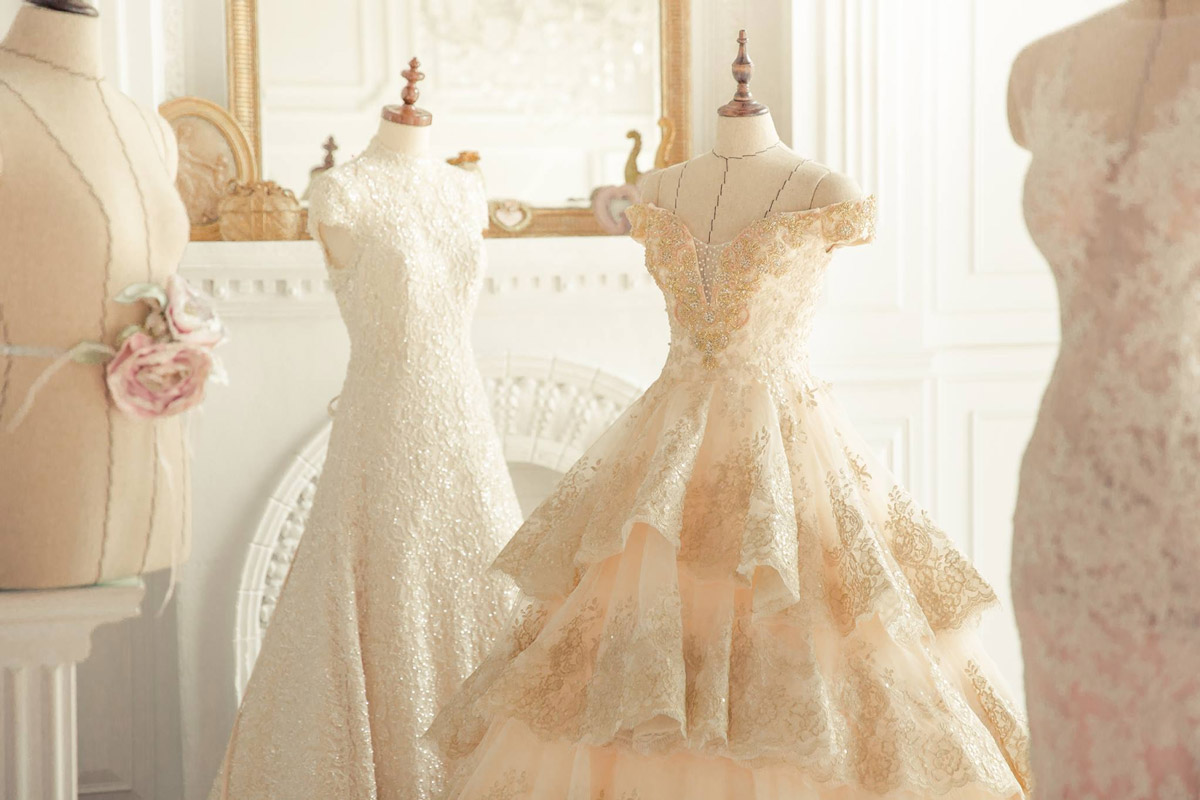 Source: Alisha & Lace Singapore
Specialising in lace gowns – founder and designer Alisha herself is particularly skilled with French lace – Alisha & Lace prides themselves on using only high-quality and fashionable lace and fabrics. All materials, from the texture to the colour, is handpicked by their in-house designers before being lovingly and intricately hand-made into regal gowns, complete with delicate embellishments such as lace, crystals, and pearls.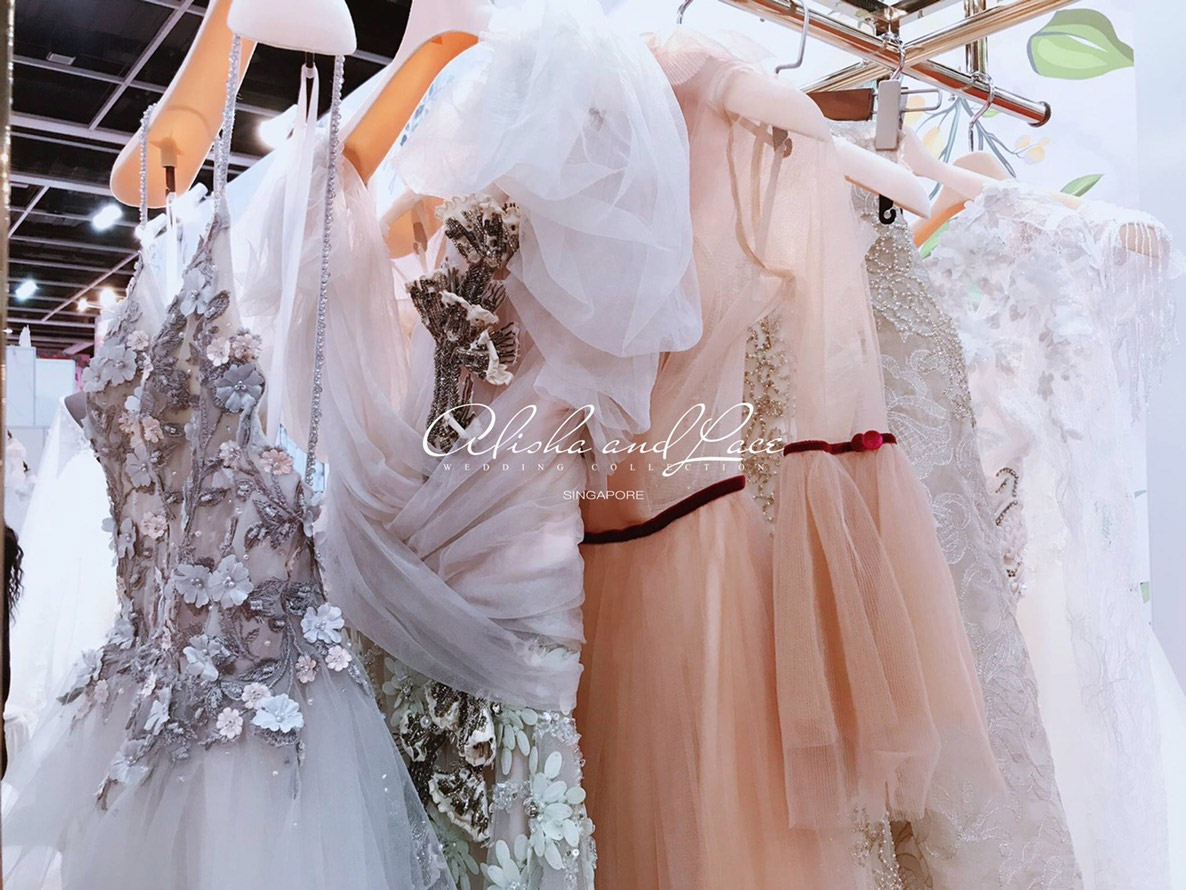 Source: Alisha & Lace Singapore
Brides who prefer renting a gown can choose from an extensive collection that range from elegant mermaid dresses to dramatic ball gowns. There are also various coloured gowns for you to select your evening wear from, which includes sparkling, dazzling numbers and classy, statement pieces. It's safe to say that no matter your body shape or preference, you'll definitely be spoilt for choice!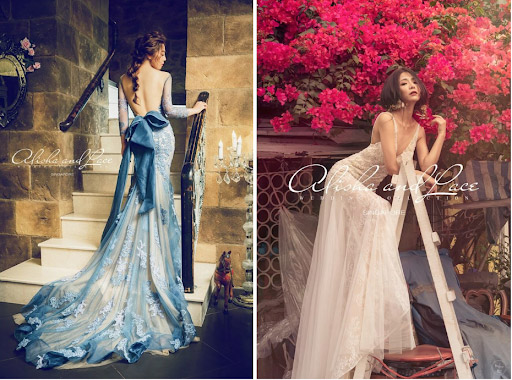 Source: Alisha & Lace Singapore
Alternatively, brides can also opt to custom-make a unique dress of their own, and the design team at Alisha & Lace will be there to guide them at every step of the way to ensure that the end product will have you feeling like royalty as you walk down the aisle. This means that instead of simply crafting a dress that you ask for, they will take the time and effort to understand your body shape and personal style, and then recommend what best flatters you and matches your personality, so that the dress truly brings out your natural beauty and character. Of course, the same goes for your veil – a very important part of your wedding ensemble!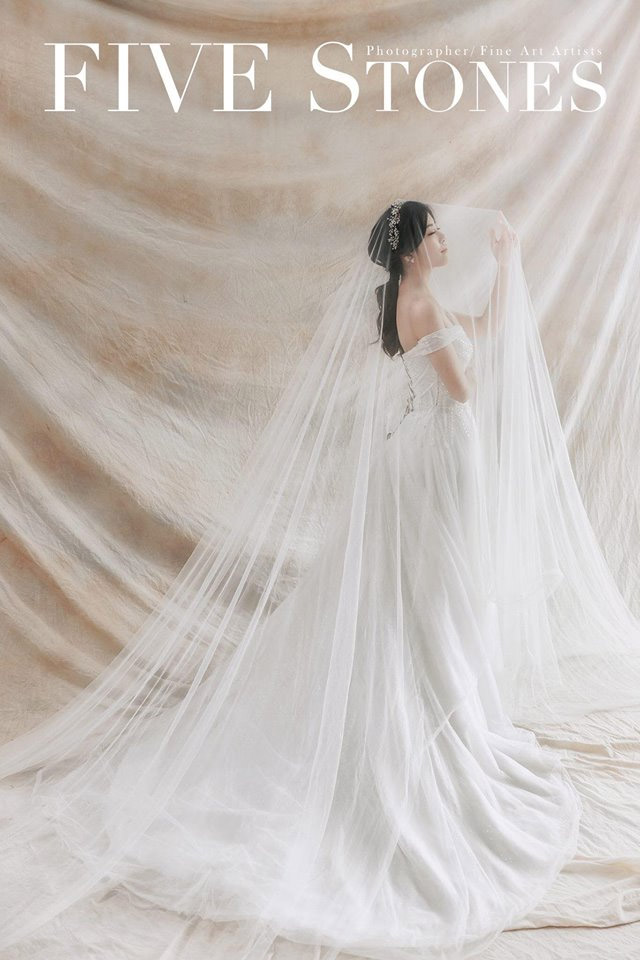 Source: Alisha & Lace Singapore
Professional photography to immortalise your love story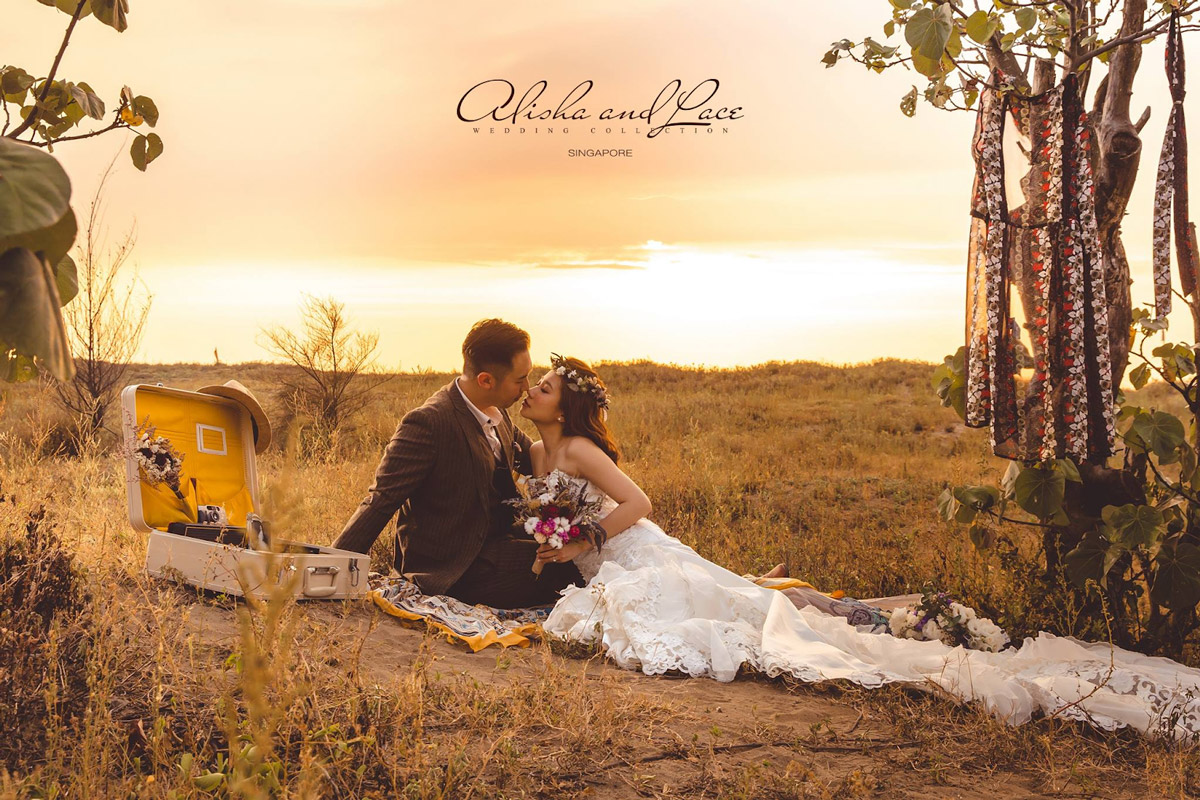 Source: Alisha & Lace Singapore
Achieving a balance between polished edits and unfiltered emotions, the photography team at Alisha & Lace also puts in their all to ensure that the essence of your unique love story is captured in every photo. From professional studio shots to magazine-like glamour and natural candid poses, they can provide photos that suit every preference.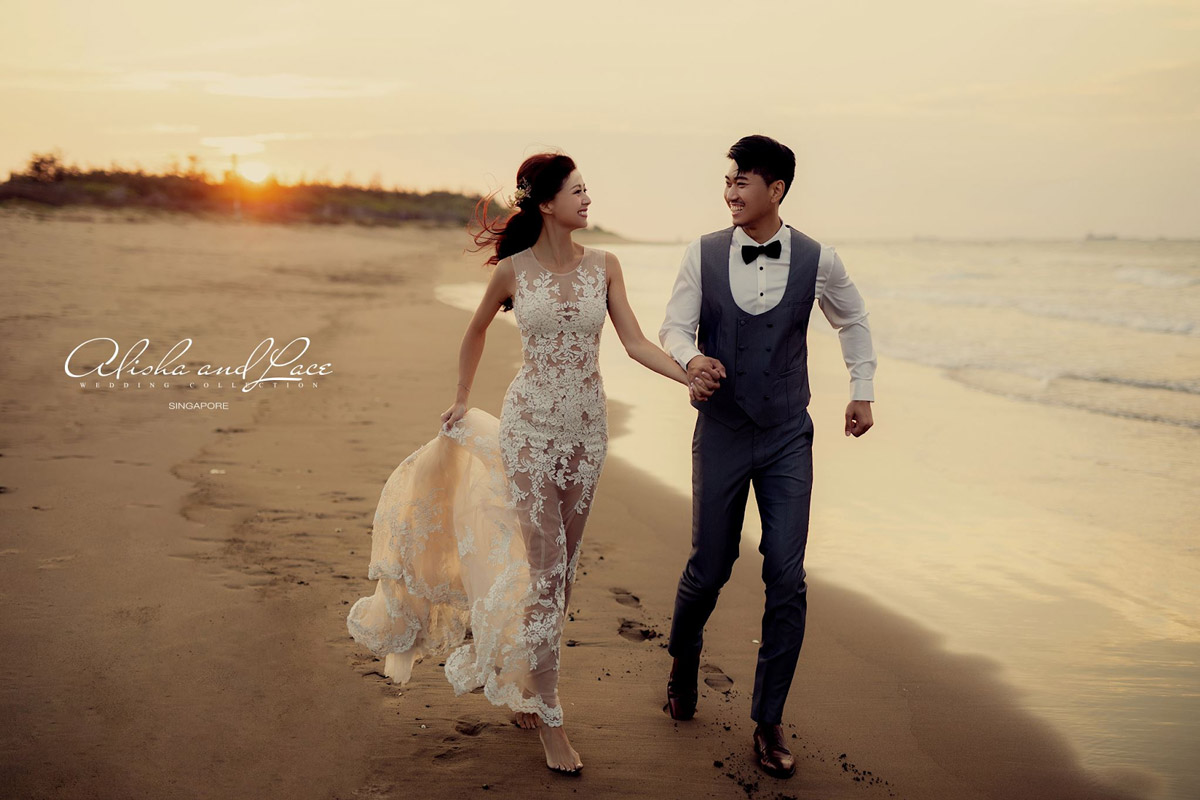 Source: Alisha & Lace Singapore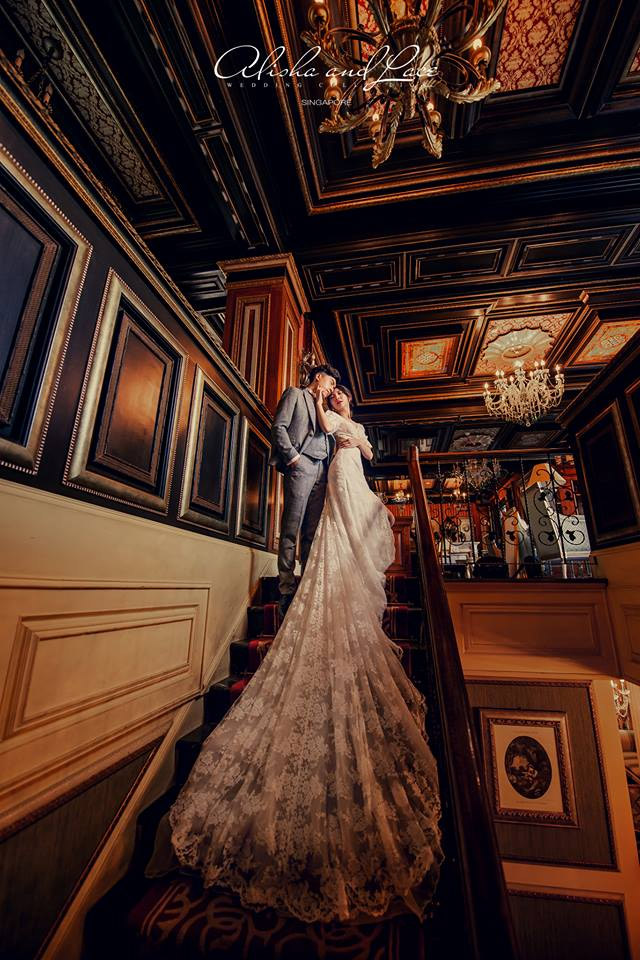 Source: Alisha & Lace Singapore
Beyond just Singapore, Alisha & Lace's photography team is also located in Malaysia, Taiwan, Hong Kong, and Japan. Couples who wish to have a unique set of breathtaking photographs outside Singapore are more than welcomed to choose one of their overseas locations and enjoy a destination pre-wedding shoot!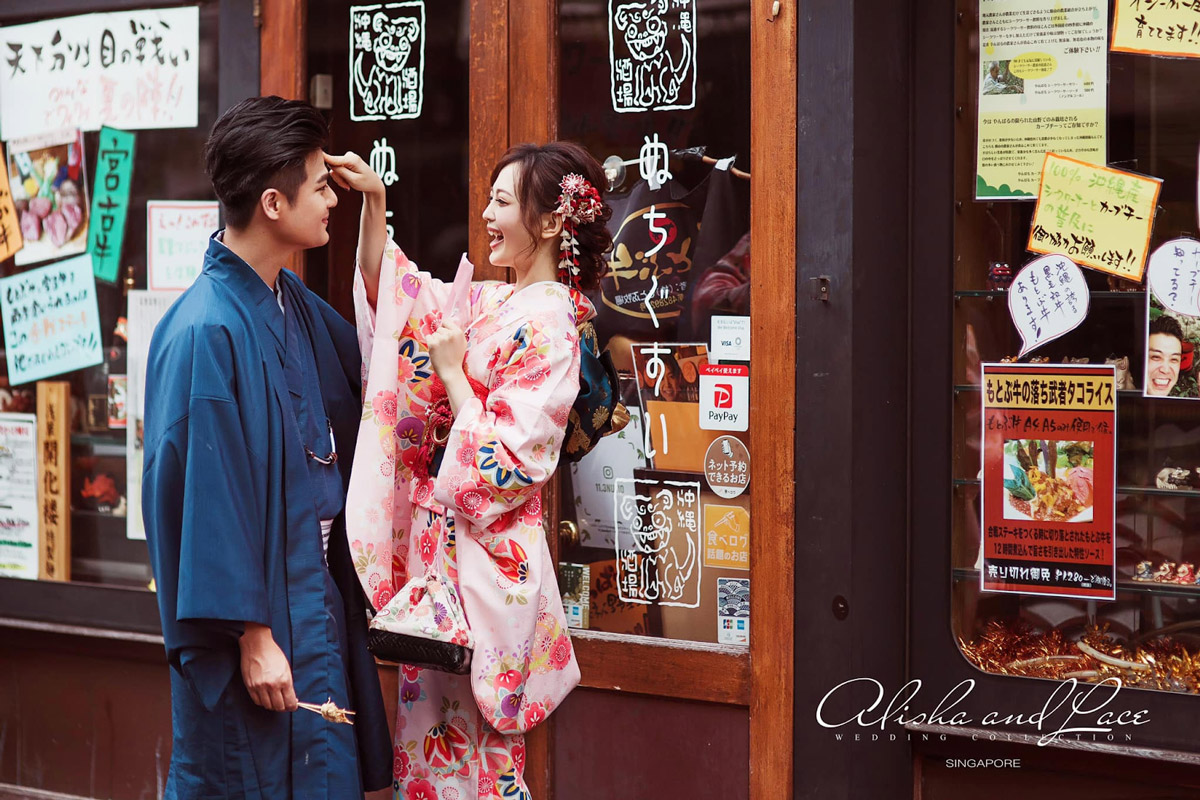 Source: Alisha & Lace Singapore
Don't worry if you're not confident about posing, either. Before the photoshoot, the photographer will arrange for a casual meetup with you so that you can get to know each other better, and on the actual day of the shoot, you will be guided accordingly, so just relax and have fun with your significant other!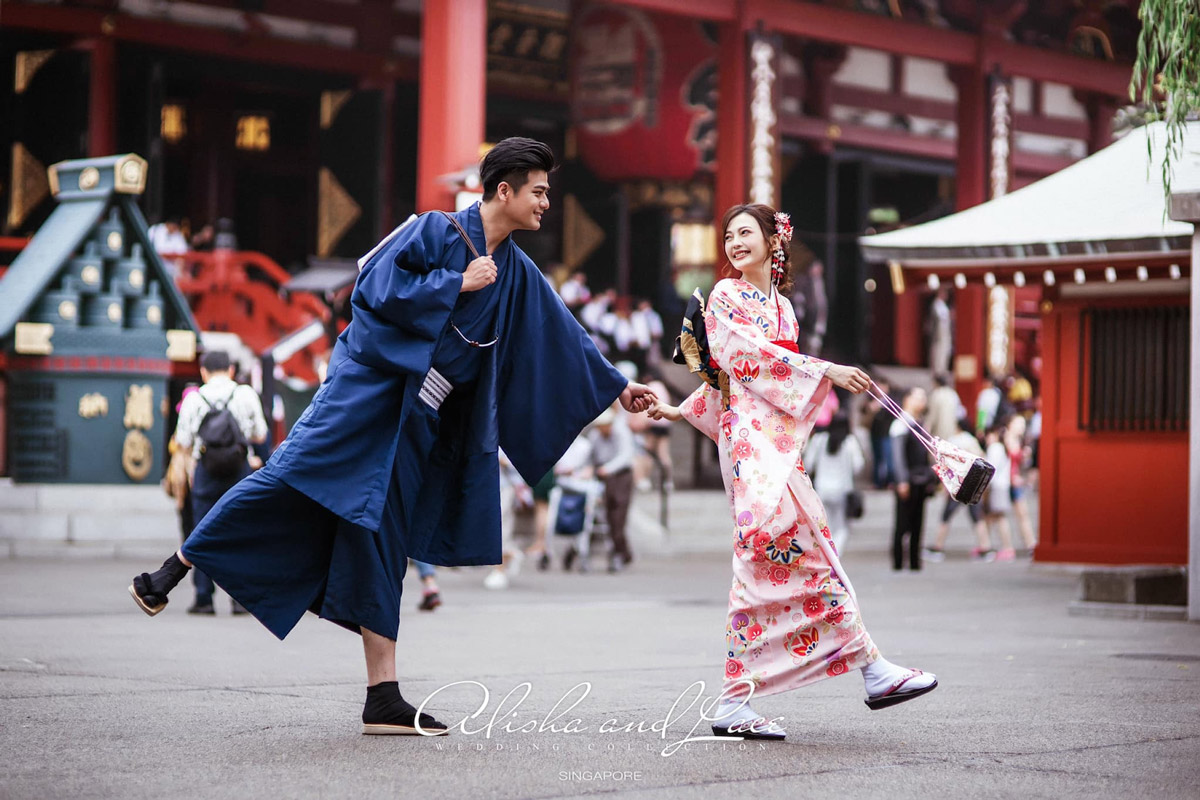 Source: Alisha & Lace Singapore
Plan your perfect wedding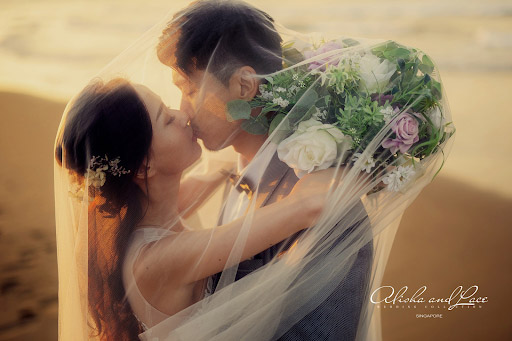 Source: Alisha & Lace Singapore
Since 1981, Alisha has been designing and crafting exquisite wedding gowns as well as making wedding dreams come true for newly-weds. With decades of experience under her belt, Alisha, as well as her team at Alisha & Lace, will go out of their means to work within your budget to help you realise your dream wedding, down to the tiniest details. After all, every detail counts.