Escape to Luxury with Hotel Fort Canning
2022-12-23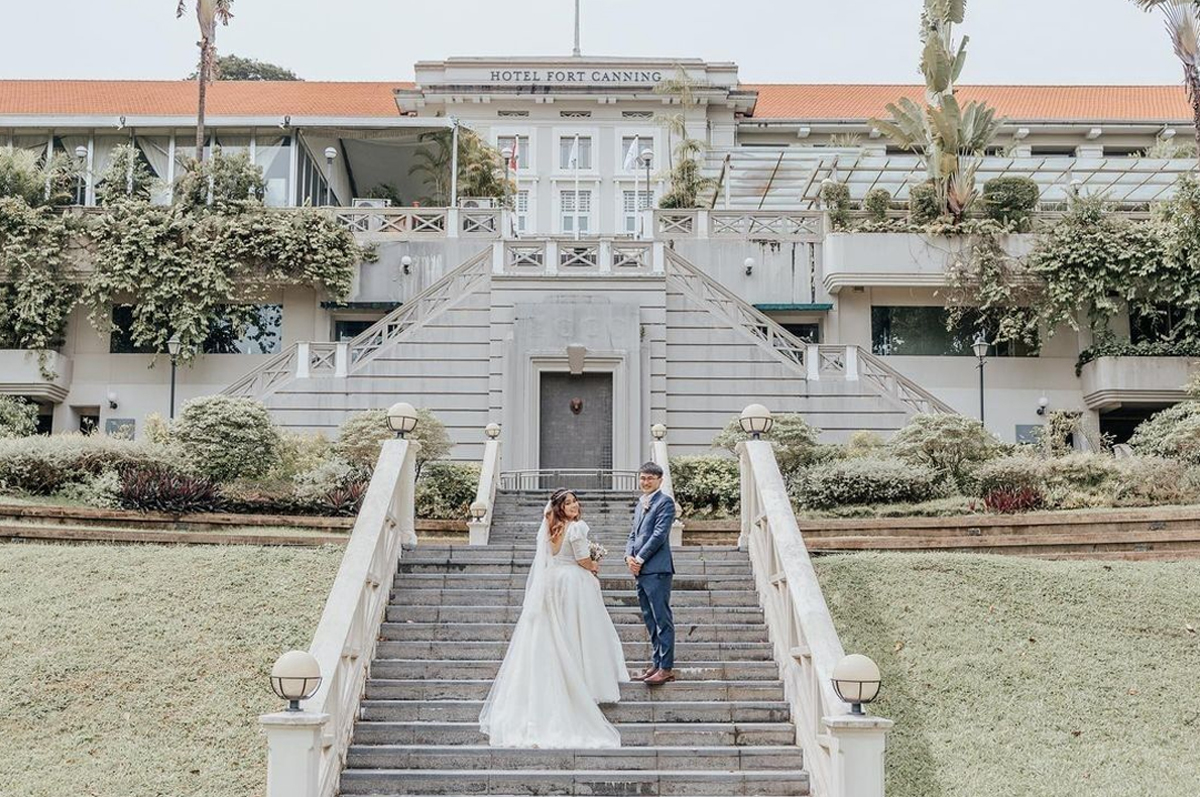 Hidden away within the lush 18 hectares of Fort Canning Park is the luxurious conservation hotel, Hotel Fort Canning. Once a British military administration building, it has now been transformed into a gem—the perfect location for any couple.
Whether you and your partner are looking for a private function or something a little more festive, there's an abundance of options for you!
Hotel Fort Canning offers its guests six exquisite wedding banquet venues, including The Grand Marquee, Singapore's largest air-conditioned indoor marquee. The hotel also features unique outdoor settings for solemnisations and receptions on their stunning terraces, sun deck and poolside.
The Grand Marquee
Little needs to be said about The Grand Marquee, except that it is a true showstopper. The opulent marquee is situated among a gorgeous terrace, with the lush greenery visible from every side. With Hotel Fort Canning's personalised wedding themes and decor, couples may evoke the ambience they would like, and seat up to 500 guests.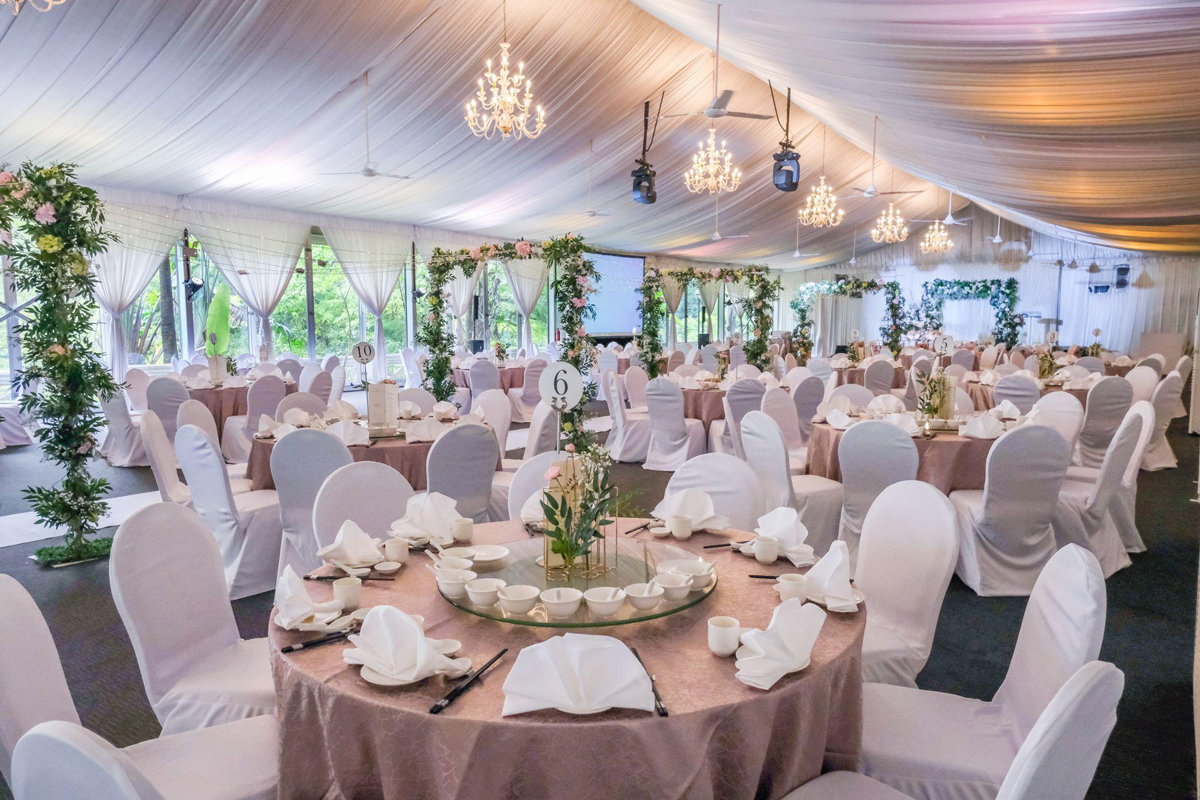 Whether you wish for a soft, intimate setting for close friends and family, or a dazzling, grand celebration, the Grand Marquee would not disappoint.
The Glass Room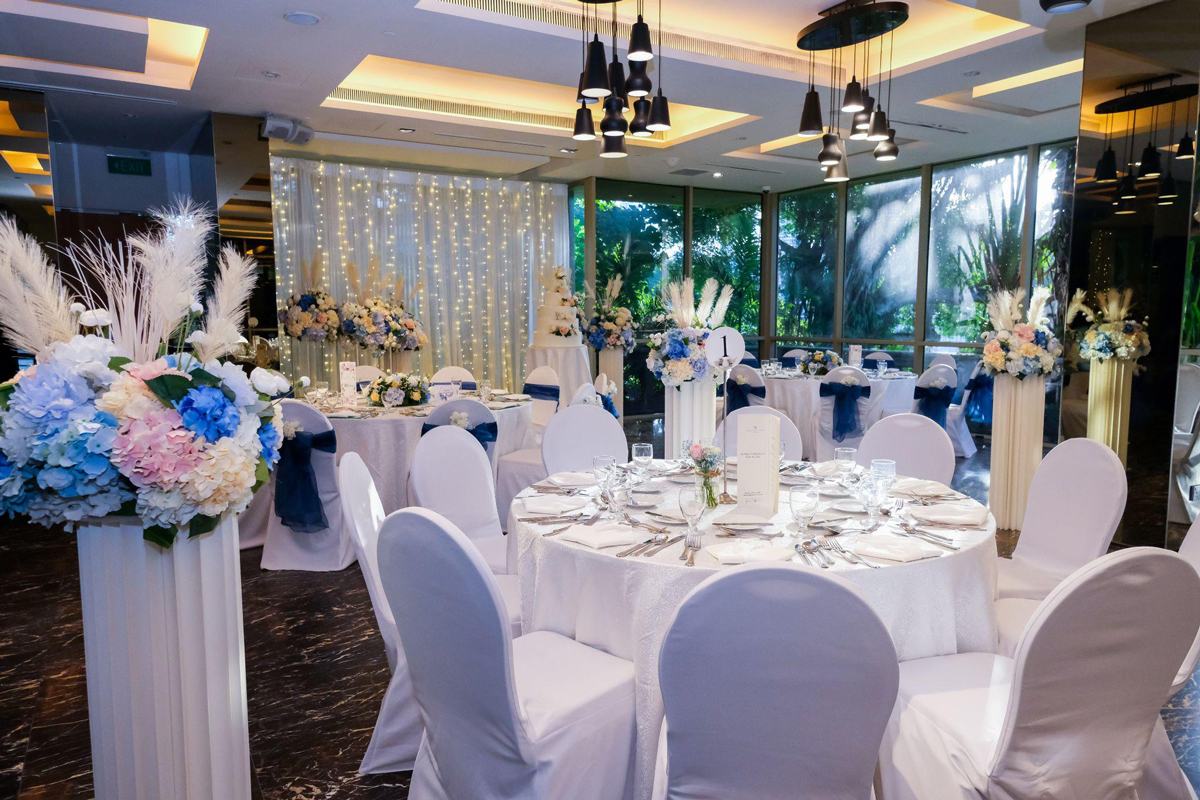 True to its namesake, the Glass Room offers a venue with full views of the lush greenery of the park. Have your event nestled within the beautiful flora—whether you're hosting a warm, sunny wedding lunch, or a cozy, star-lit dinner, the Glass Room would bring the best views and ambience to the table.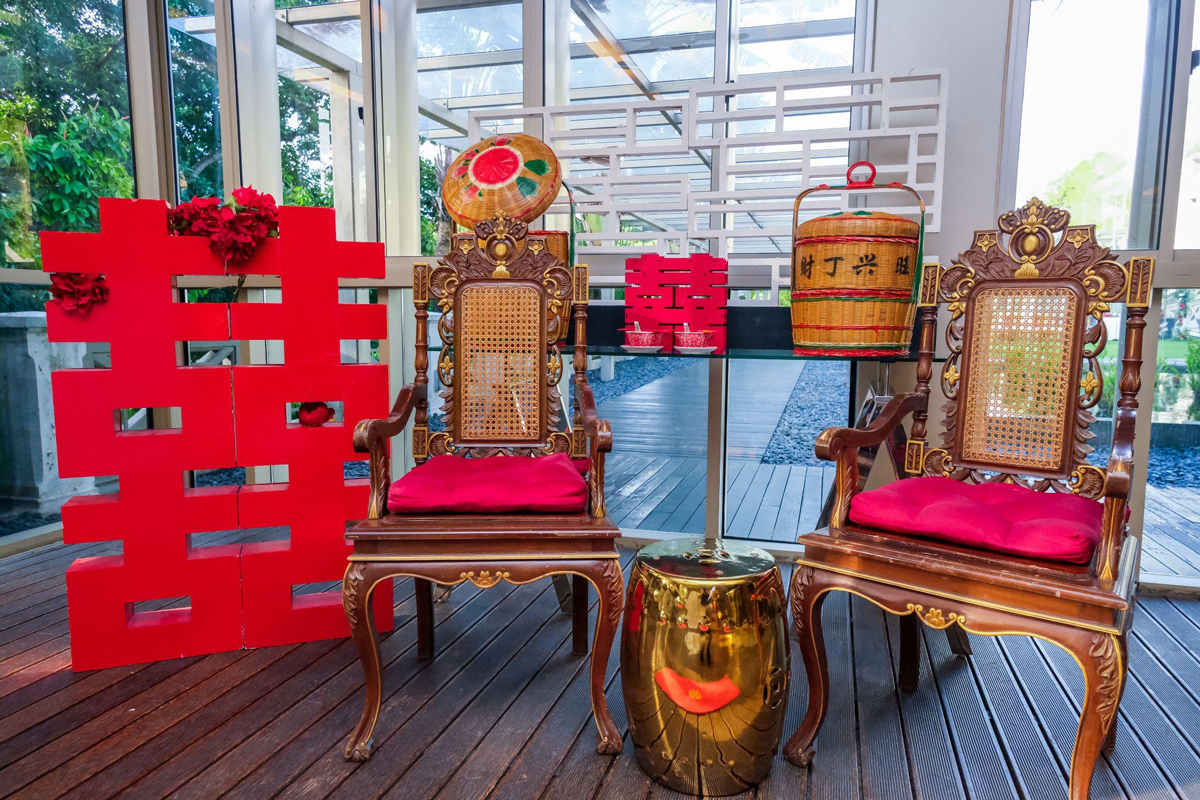 The Glass Room may even be used as the perfect venue for a Chinese Tea Ceremony.
The Jasmine Room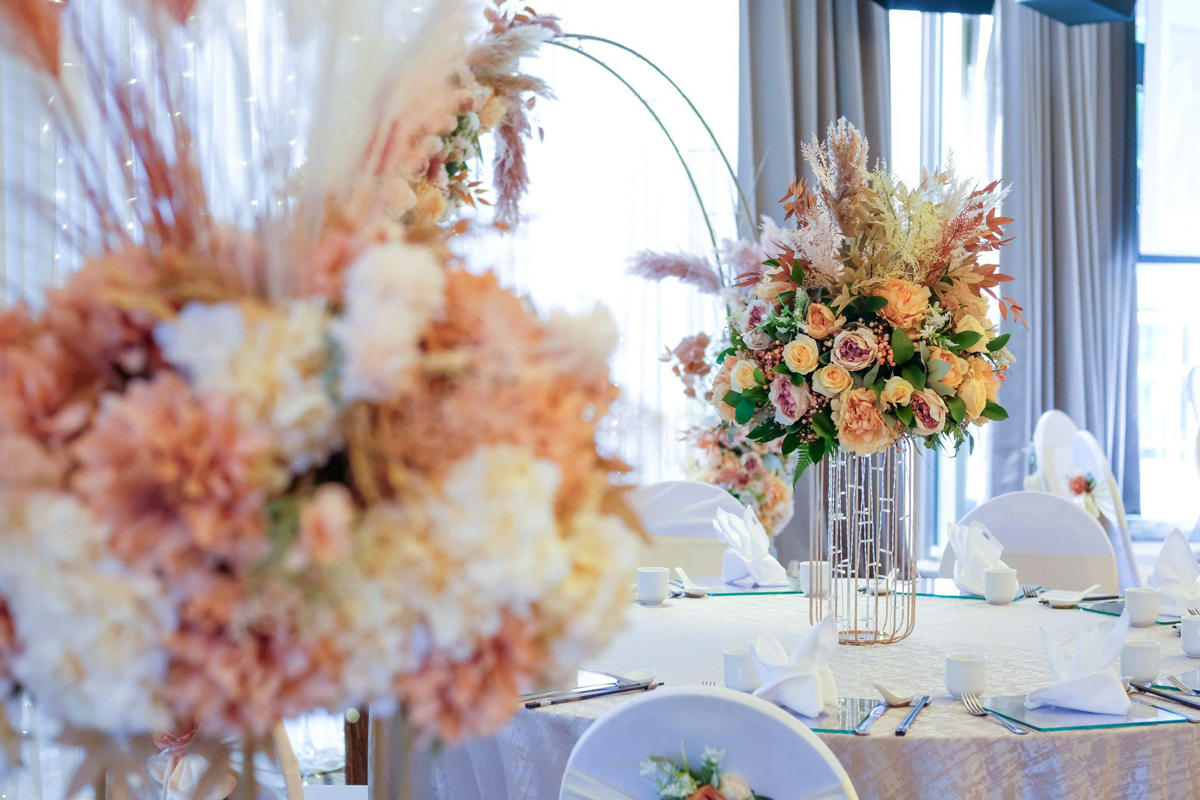 The Jasmine room is outfitted with floor-to-ceiling windows offering gorgeous views of the treetops in Fort Canning Park.
Able to accommodate up to 140 guests, the Jasmine Room offers a unique experience complemented by a dual projection system should you desire audiovisual accompaniment on your special day. The room may also be partitioned into two–Jasmine I and Jasmine II, to complement your event.
Solemnisation Spaces
In addition to banquet and reception halls, Hotel Fort Canning offers an array of resplendent solemnisation venues.
Garden Terrace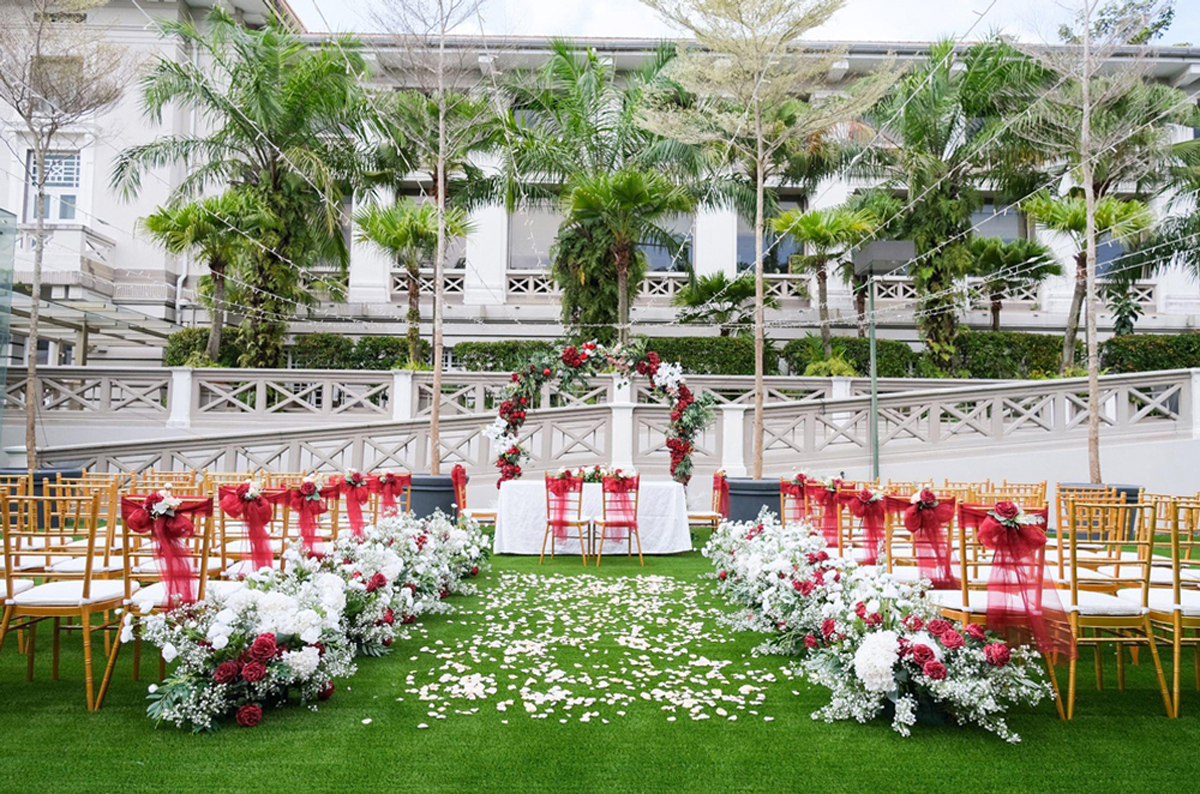 For a refreshing change of scenery, Hotel Fort Canning offers its stunning terraces for your wedding ceremony. Couples may hold their solemnisations on the Garden Terrace, for an intimate and unique experience.
Marquee Terrace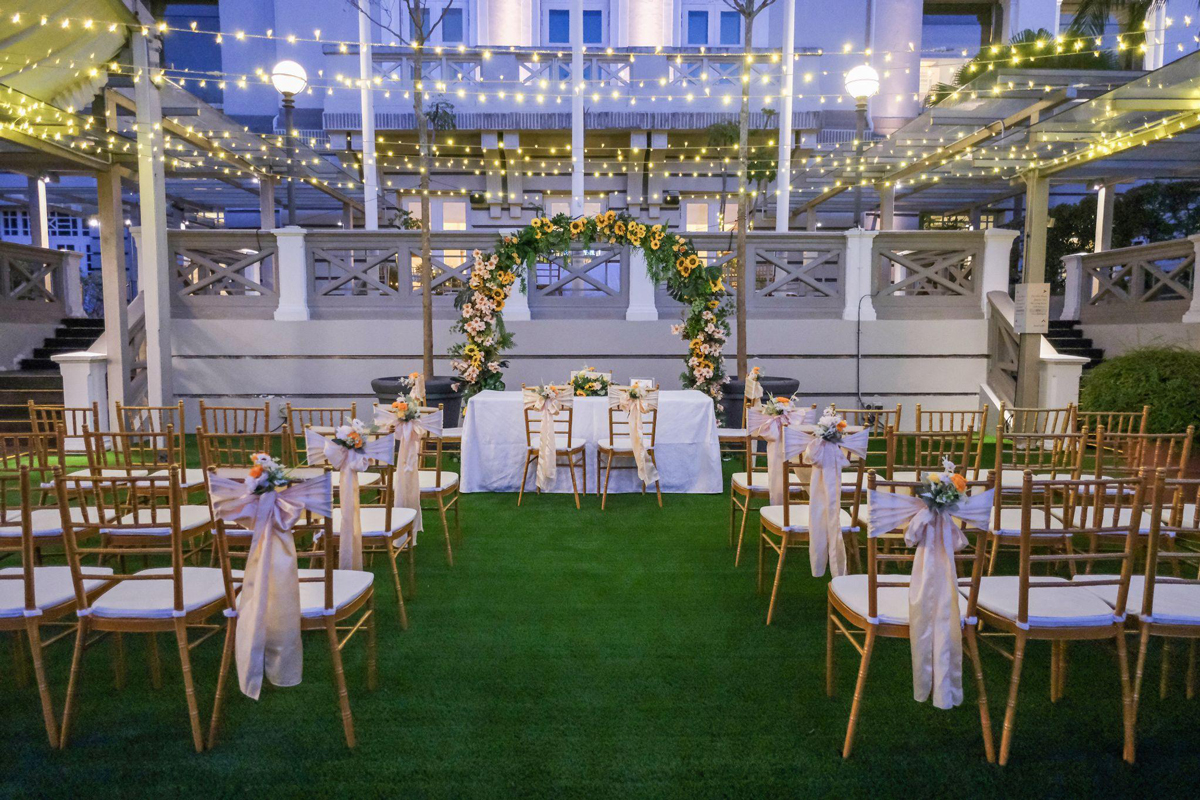 If an enchanting, fairytale solemnisation is what you envision, the Marquee Terrace offers just what you'll need. The terrace may be exquisitely-styled, complete with fairy-lights for an added dazzle to your ceremony.
Sun deck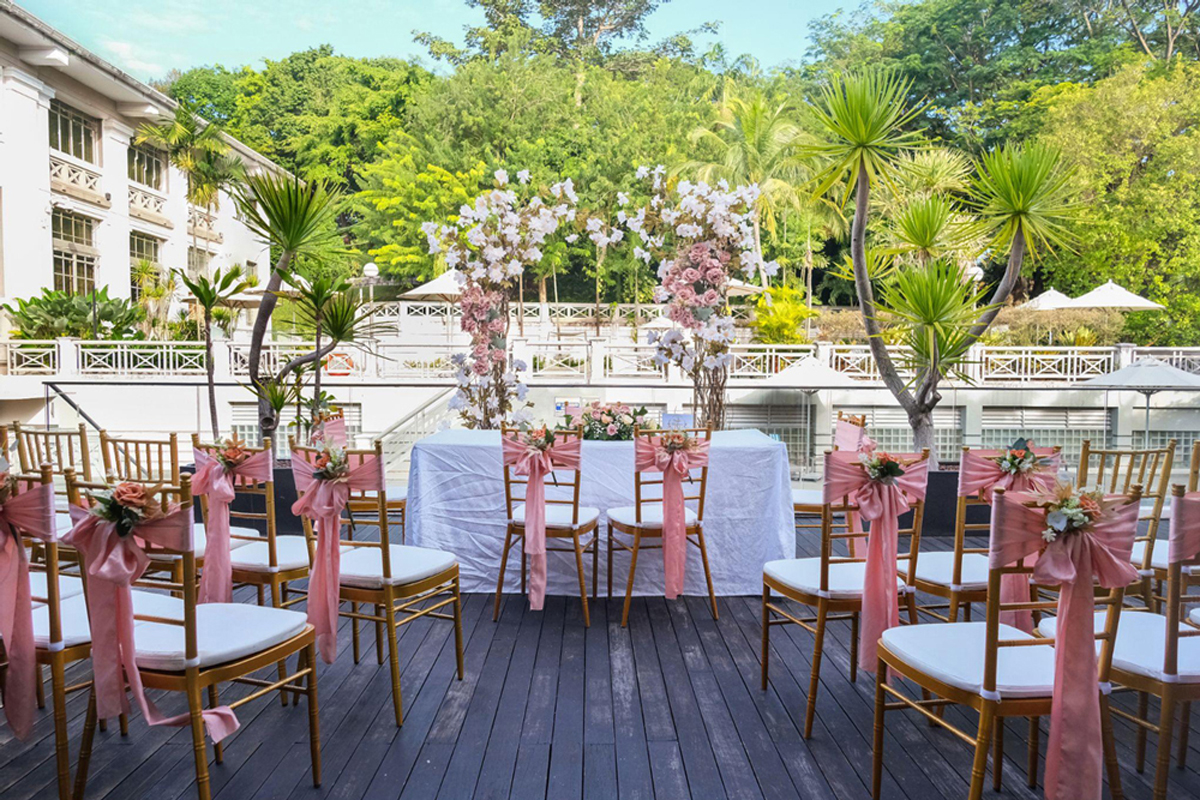 The outdoor wonders are yet to be over with Hotel Fort Canning's Sun Deck or Poolside options for your ceremony.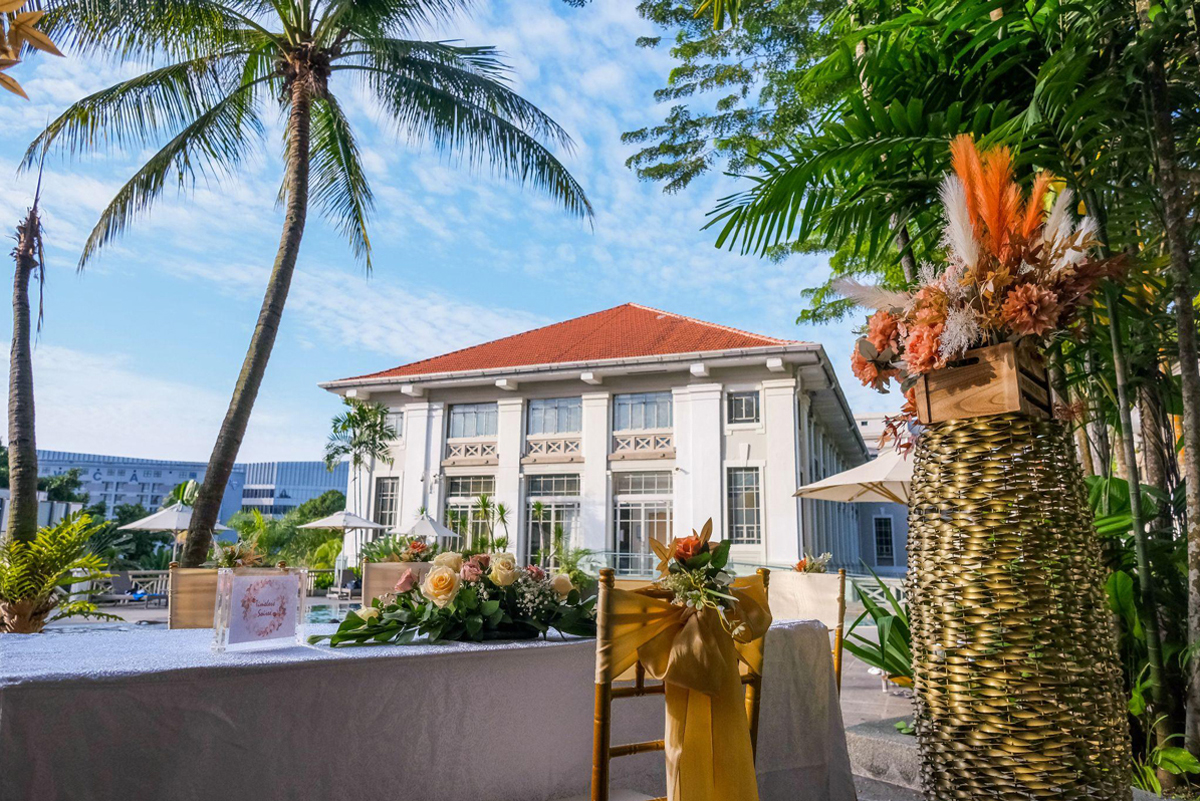 Gather your loved ones for an intimate solemnisation, complete with expansive views of the sky, greenery, and glittering mineral pool.
Personalised Themes and Decor
In addition to the spectacular venues, Hotel Fort Canning also provides personalised themes and decor for couples, and specialised decoration for tea ceremonies.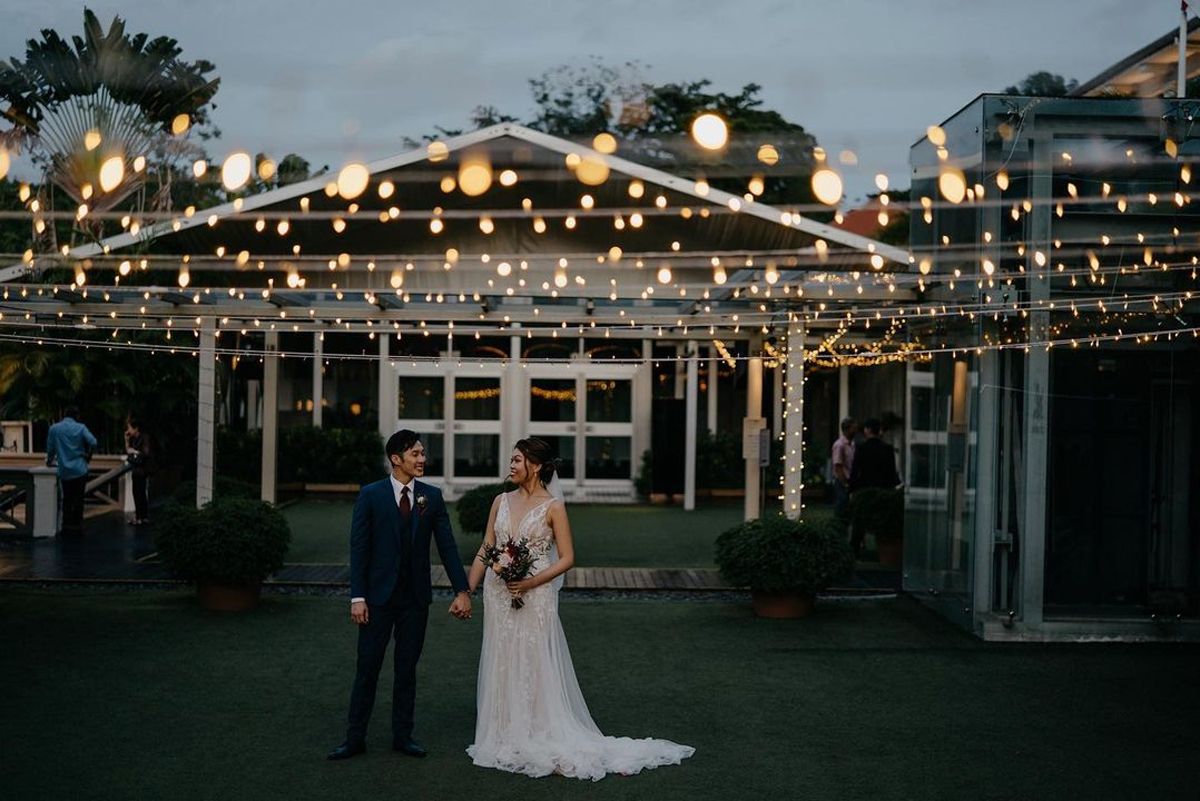 Couples may also book rooms for guests who are visiting from out of town, with access to the hotel's many amenities.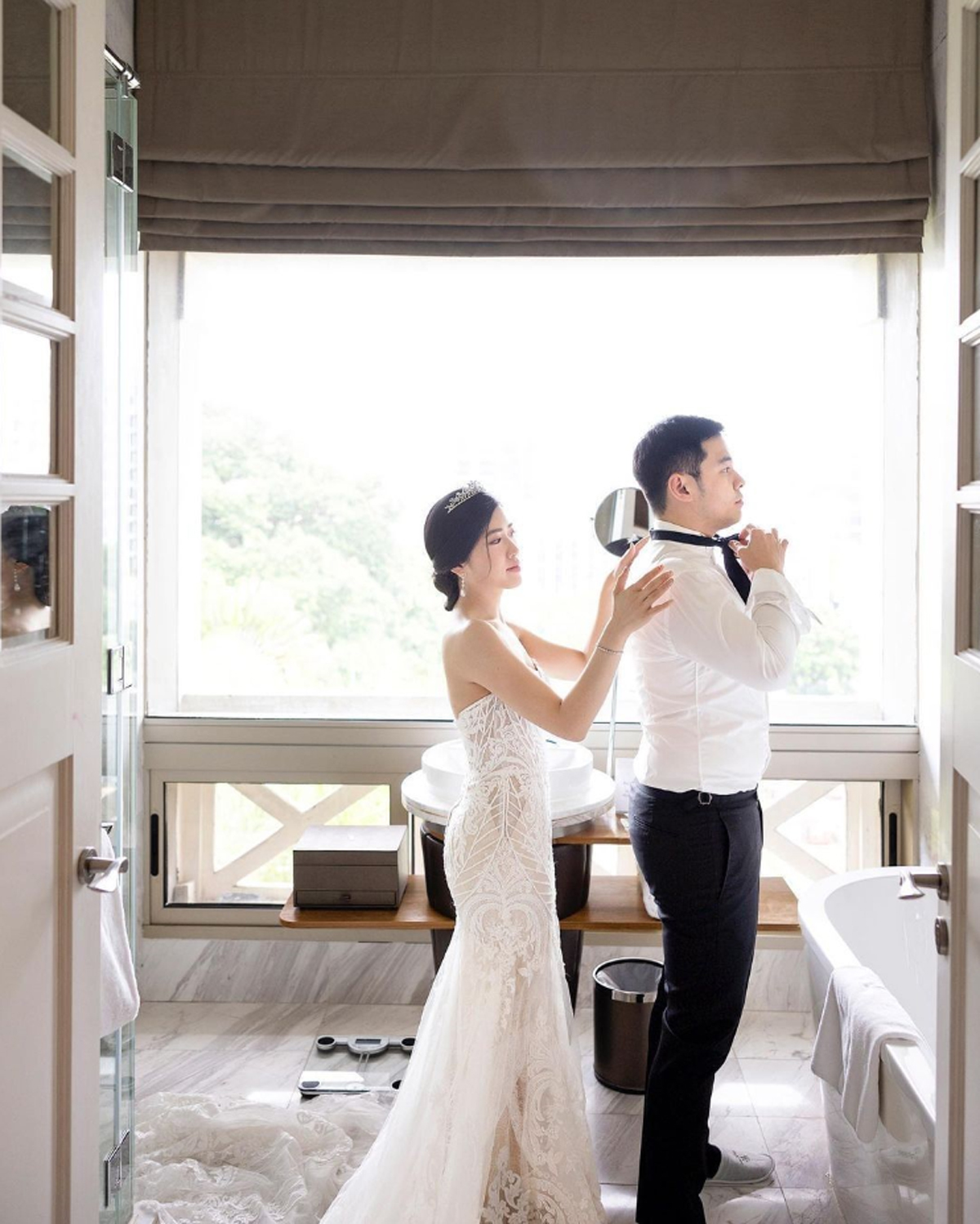 Special areas for brides to get ready for the big event can also be provided, complete with sofa beds where you and your extended family can rest and facilitate meetings. The experienced team will also make sure that everything goes smoothly and seamlessly from beginning to the end!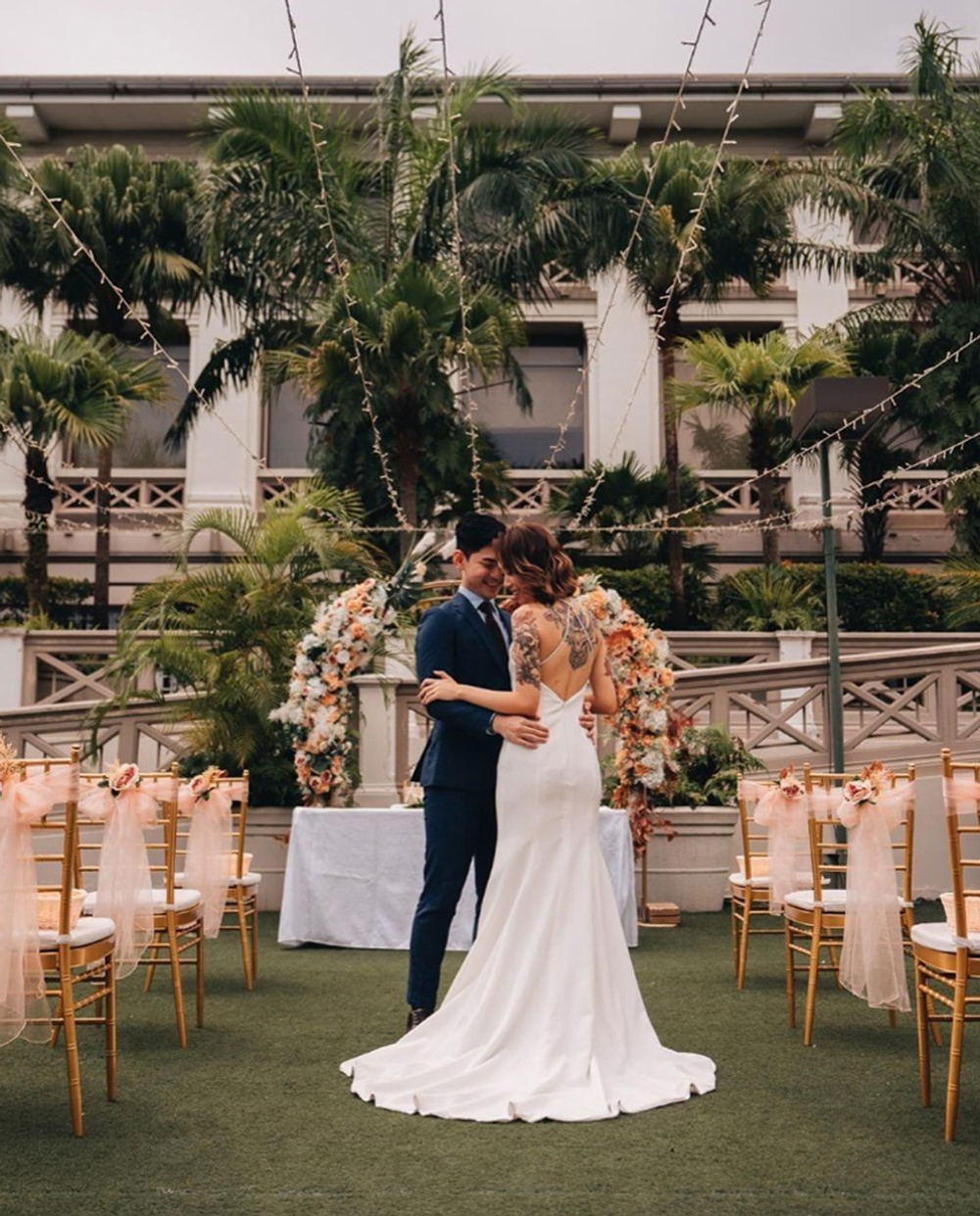 If you would like your big day to be held among nature, luxury and hospitality, you may contact Hotel Fort Canning to find out more about the venues, themes and services at +65 6559 6783 or drop an email to fnb@hfcsingapore.com.
Hotel Fort Canning
Email: fnb@hfcsingapore.com
Tel: +65 6559 6783
Address: 11 Canning Walk, Singapore 178881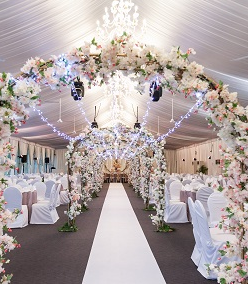 Hotel Fort Canning

Rating:

Address:

11 Canning Walk Singapore 178881

Phone:

6559 6770