Floating Beach Resorts For The Perfect Summer Honeymoon
2018-08-03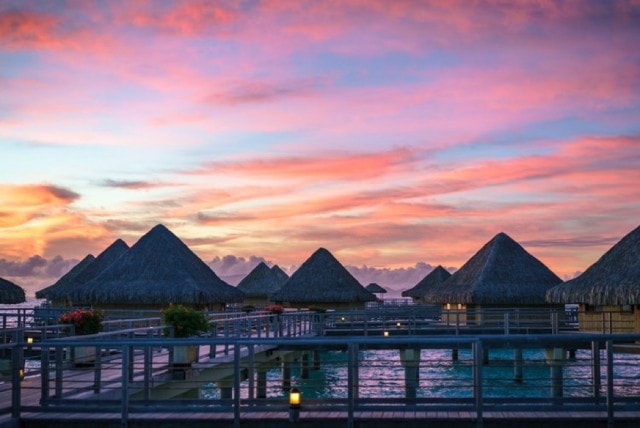 Nothing says luxurious getaway like a stay at a floating villa! Picture swaying palm trees, dazzling white sand and crystal-clear waters, and you've got the perfect honeymoon destination right there. Turn your fantasies into reality with these five floating beach destinations to visit this summer.
Song Saa Private Island, Cambodia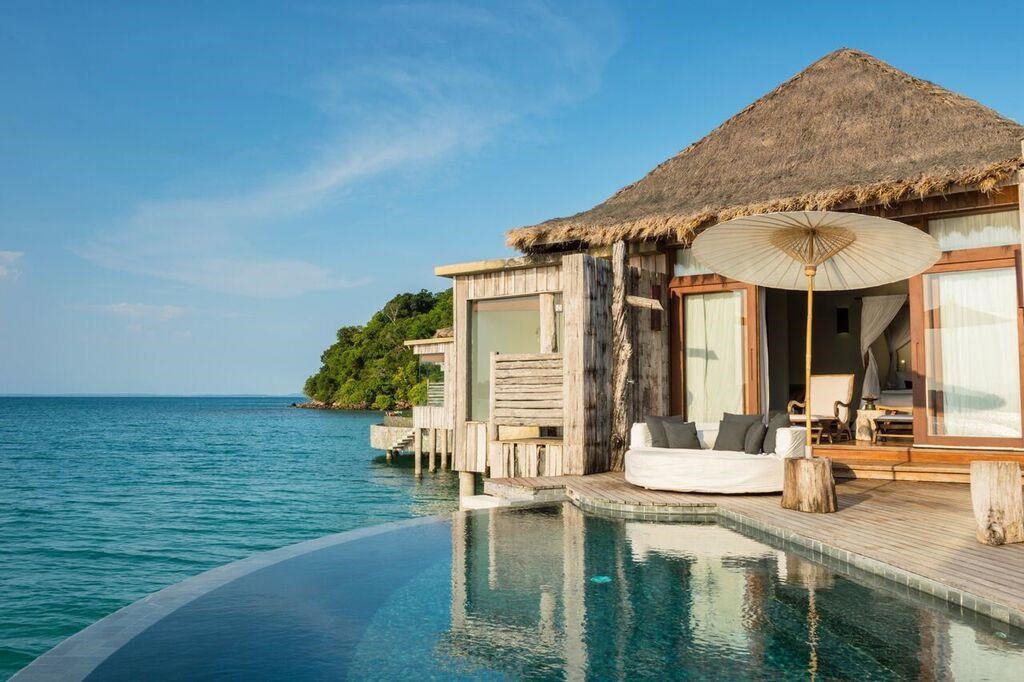 Source: Booking
You've probably already seen their villas all over the Internet and – surprise! – this lavish sanctuary is located in the nearby Koh Rong archipelago. There are six floating villas within this private island, with private pools, large sunken bathtubs, entertainment centres, outdoor showers, glass-floored lounges and butlers to aid you at your every beck and call. This is the perfect place to indulge in a week of pampering with the one you love.
Telunas Resort Private Island, Indonesia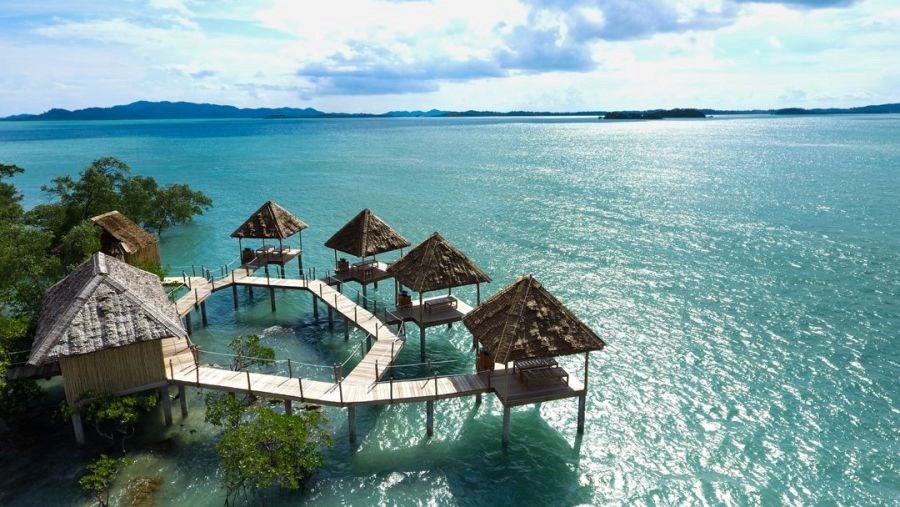 Source: Havehalalwilltravel
Less than two hours away from Batam by boat, Telunas Resort is the perfect economical honeymoon destination that is convenient, while still boasting of lavishness and privacy. This resort is made up of the beach resort as well as a private island of only fifteen villas – perfect for newlyweds looking for somewhere quiet at the edge of the world to spend quality time with their new spouse. The spacious balconies ensure a brilliant view of the sea as well as a cool sea breeze. Kick back and relax at this island escape!
Six Senses Laamu, The Maldives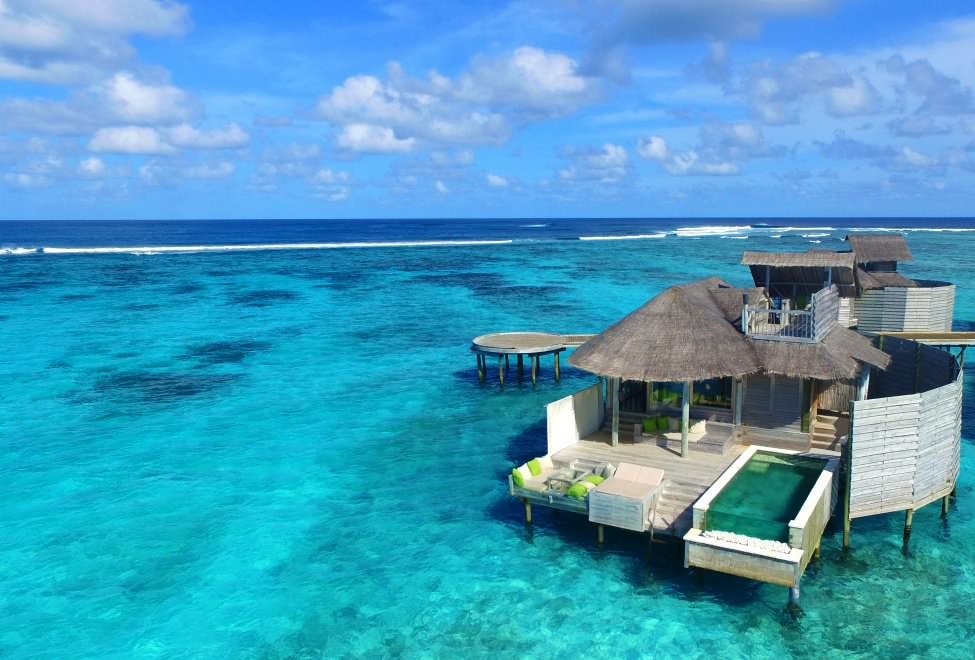 Source: Sixsenses
Located deep in the Indian Ocean, Six Senses Laamu is a luxury Maldives resort with a combination of on-land and over-water villas that are the picture of your daydreams brought to life. Spacious and utterly idyllic, the villas feature over-water hammocks, outdoor rain showers, "aquarium" dining decks with all-glass tables and solid-glass sunken bathtubs with ocean views. Be it spotting the dolphins, snorkelling or surfing, there are also plenty of water activities for you and your loved one to enjoy, and the most relaxing home to return to for the night.
Palafitte, Switzerland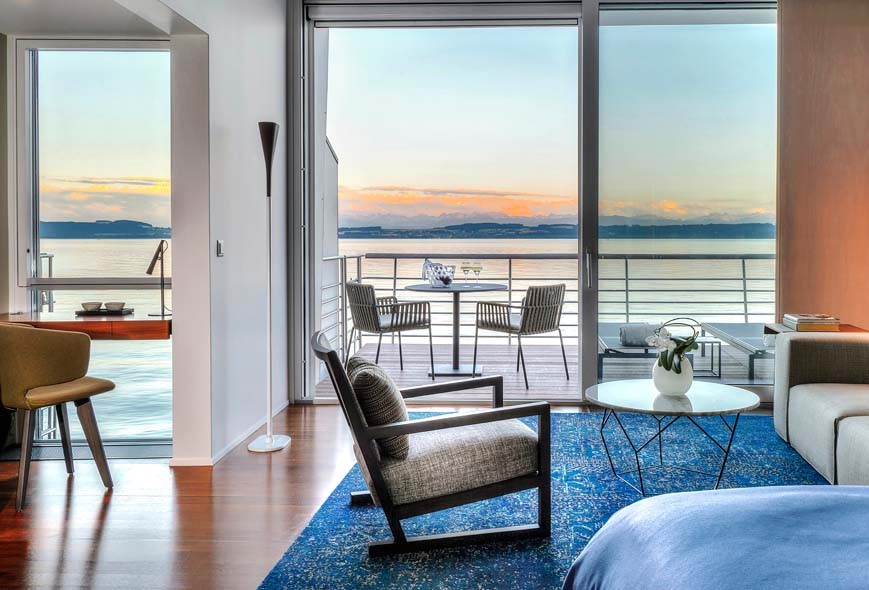 Source: Palafitte
We tend to associate Switzerland with its winters, but Palafitte has proven that Europe can have her island getaway spot too! As the only over-water hotel on stilts to be built in Europe, Palafitte stuns all visitors with the neighbouring Alps, a view onto Lake Neuchâtel from the bathtub and movable partitions for you to customize the temporary home you'd love. This hotel holds 24 pavilions that are either resting over the lake or on the shore. The interior exudes a peaceful, quiet charm, perfect for a slow and relaxing honeymoon.
Bambu Indah Hotel, Ubud, Bali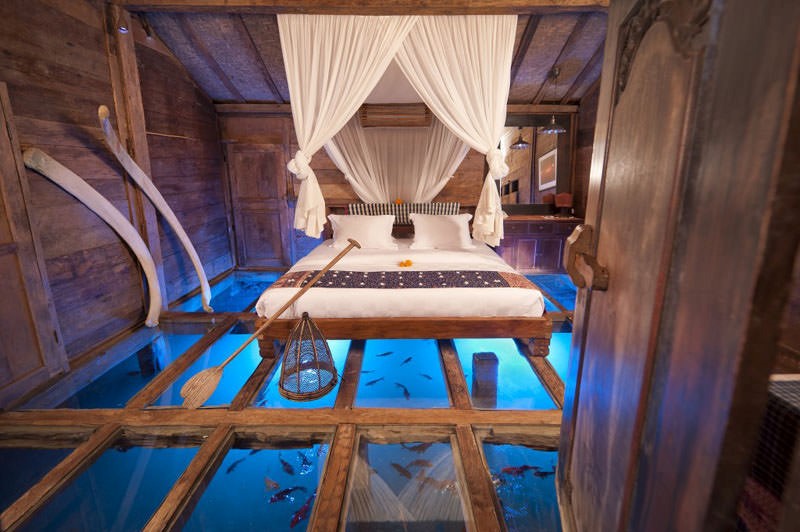 Source: Pandotrip
Bambu Indah is an eco-lifestyle boutique resort that restores traditional bridal homes from Java with the use of bamboo architecture. There are fifteen restored houses to date, and each house carries its own unique history, architecture and story. The Udang House is a special house in the hotel as it still features its original tempered glass floor panels, which sits over a pond situated at the stream that feeds the resort's natural swimming pools. Guests can enjoy an underwater panorama experience as they lay on their bed at nights, which is truly a once-in-a-lifetime experience.