H&M's Wedding-Worthy Collab With Giambattista Valli Is Here
2019-06-13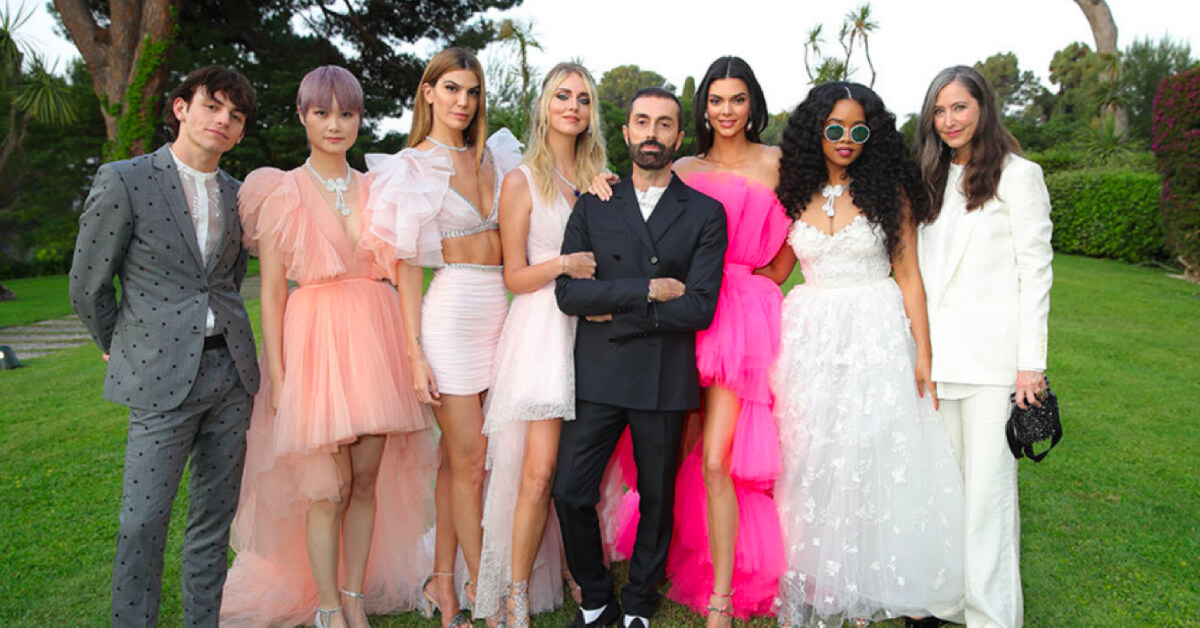 Source: H&M
Always dreamed of owning a designer, red-carpet-worthy gown without the hefty price tag? Now you can! With the launch of H&M x Giambattista Valli, your designer gown dreams are about to come true.
Dubbed Project Love, the collaboration between the fashion retailer and Paris-based couturier will see a collection of limited-edition gowns, accessories and menswear – a first for the designer. Speaking of firsts, Project Love will be launched in two separate drops, with the exclusive collection making its debut at the 2019 Cannes amfAR Gala and made available for purchase from 25 May 2019.
The first launch of Project Love's line not only gave us a preview of the upcoming collection it also pleasantly surprised with its wedding-worthy designs.
Beau-tulle-ful in White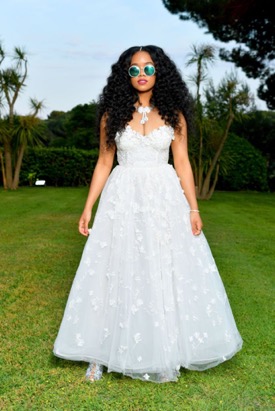 Source: Elle
In what may just be the wedding gown of the collection, this versatile gown is perfect for both a garden wedding or an elegant ballroom celebration. Featuring a voluminous tulle skirt, lace bustier finished and embroidered details in wedding white, exude glamour, sophistication and confidence as you make your own down the aisle or to your wedding reception.
Make a Bridal Statement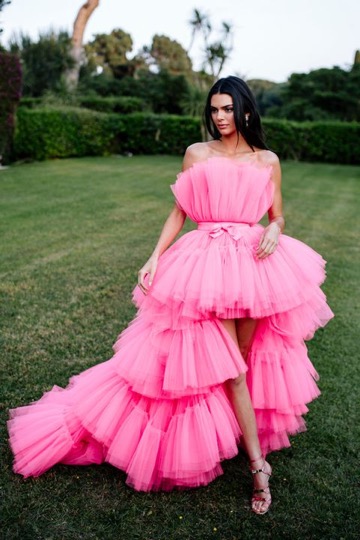 Kendall Jenner in Project Love's hot pink tulle gown
Source: hearstapps
If 'unconventional' and 'making a statement' is your vision for the dream gown, you may have found your ideal fit with the hot pink tulle gown. Worn by Kendall Jenner, the flare tulle dress will have you cocooned in its layers of tulle and couture as you make your way to celebrate your big day.
Peachy Perfection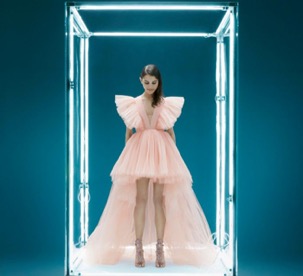 Ideal for brides going for the subtle, sweet and chic look
Source: Harper's Bazaar
Subtle yet just as stunning, this peach-hued gown may just be the exact opposite the hot pink piece. Featuring a plunging neckline, tulle shoulders, skirt and a train, the high-low gown will have you strutting down the aisle or ballroom in a fairytale-like glamour.
Lace Lovin'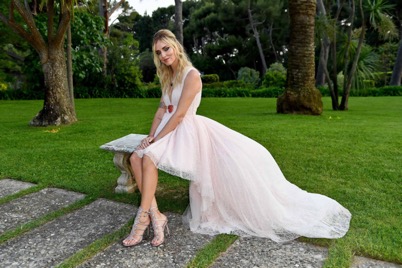 Elegant and versatile, a gown suitable for every setting
Source: fashionweekdaily
Straying from the ever-present tulle, this versatile lace mullet dress will be at home in both a formal celebration or intimate affair. This piece holds the perfect balance of sweet and chic with its asymmetrical skirt, soft pink tone and plunging neckline.
Suit Up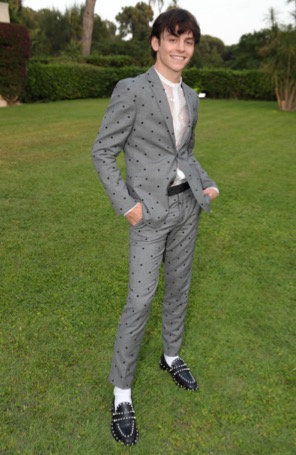 The ultimate Giambattista Valli menswear
Source: buro247
Project Love also features menswear, perfect for the grooms that are also fans of the couturier. Suit up in Giambattista Valli's patterned grey suit, complete with an organza shirt and leather loafers to complete the look.
With the first drop from H&M x Giambattista Valli already bringing us a list of "aisle-wear", we may just be in for more wedding-worthy outfits in Project Love's upcoming November launch.