Have Celebrity & Award-Winning Chefs Elevate Your Wedding Experience with 3 Embers' Gourmet Wedding Catering!
2021-01-29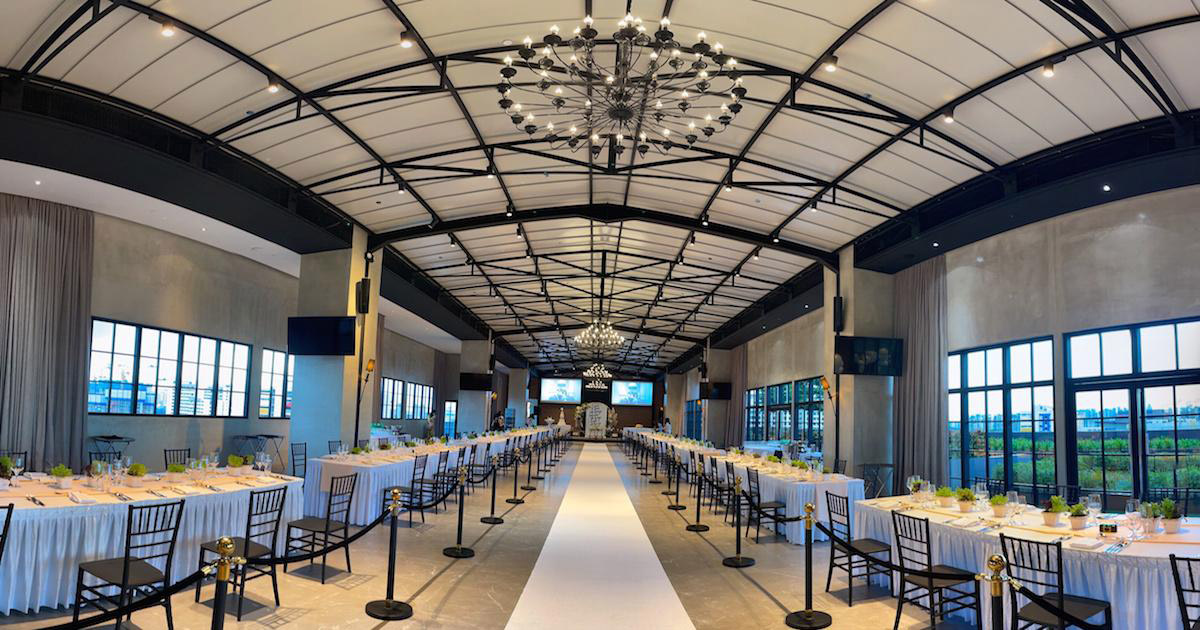 As weddings get smaller and more intimate, the room for creating and personalising an unforgettable experience grows. A perfect opportunity to showcase your individuality and convey your heartfelt appreciation to your closest kin with a memorable affair, one of the best ways to go about doing so is to engage a gourmet wedding caterer.
Enter 3 Embers, an event dining company founded by internationally-renowned tastemakers that provides first-rate, epicurean wedding catering! Awarded Winterhalter Caterer of the Year 2020, 3 Embers boasts an all-star team, sustainable efforts, and tailored dining concepts to impress, delight, and have your guests view event dining in a new light.
A six-star feast from the culinary world's finest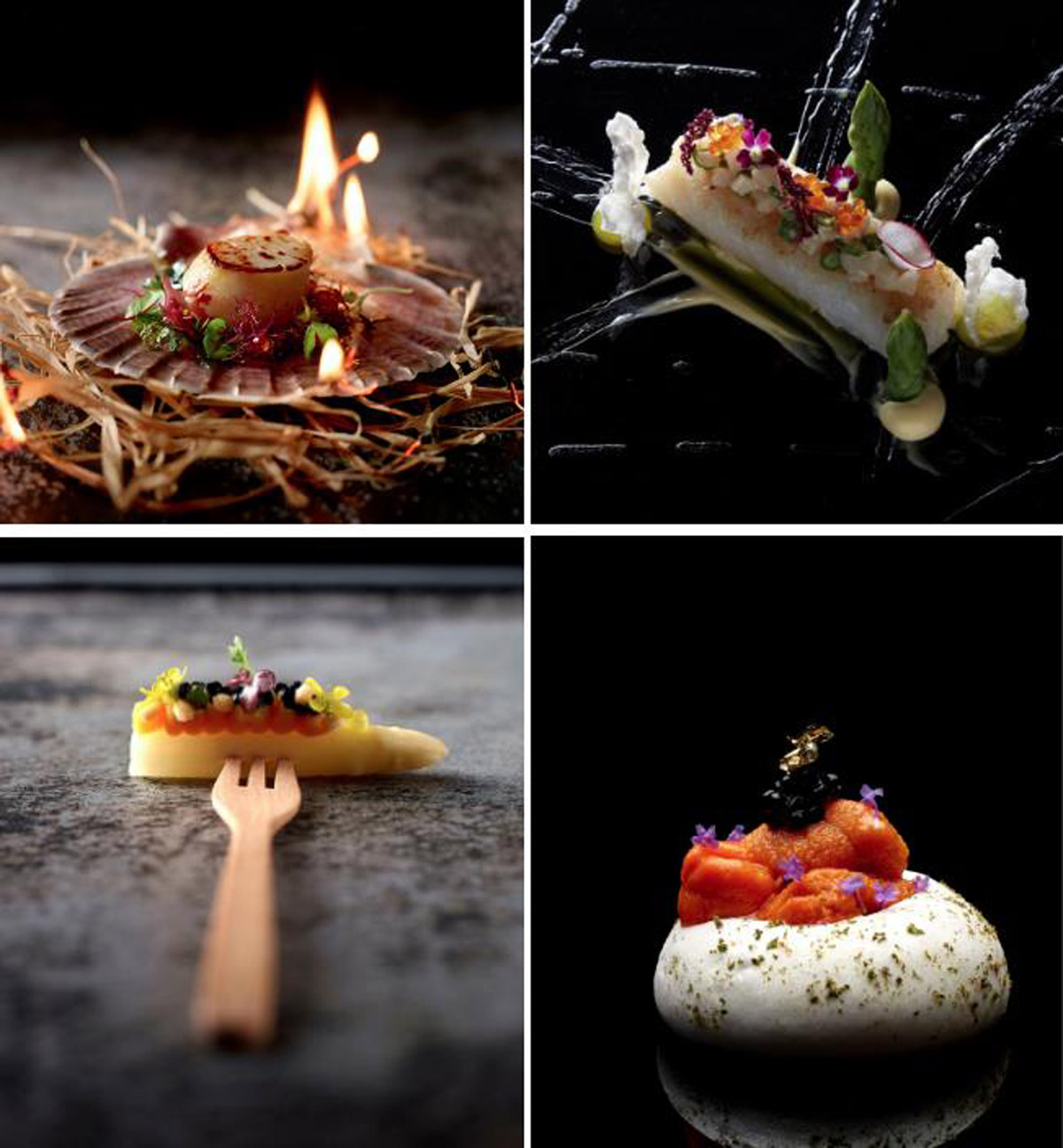 Birthed from a promise to add a touch of prestige that's exclusive to their diners, 3 Embers is spearheaded by 3 reputable culinary giants — Chef Eric Teo, Chef Teo Yeow Siang, and Jerry Sim, who is well-known in the F&B scene for his passion for hospitality and a keen eye for dining trends and innovations.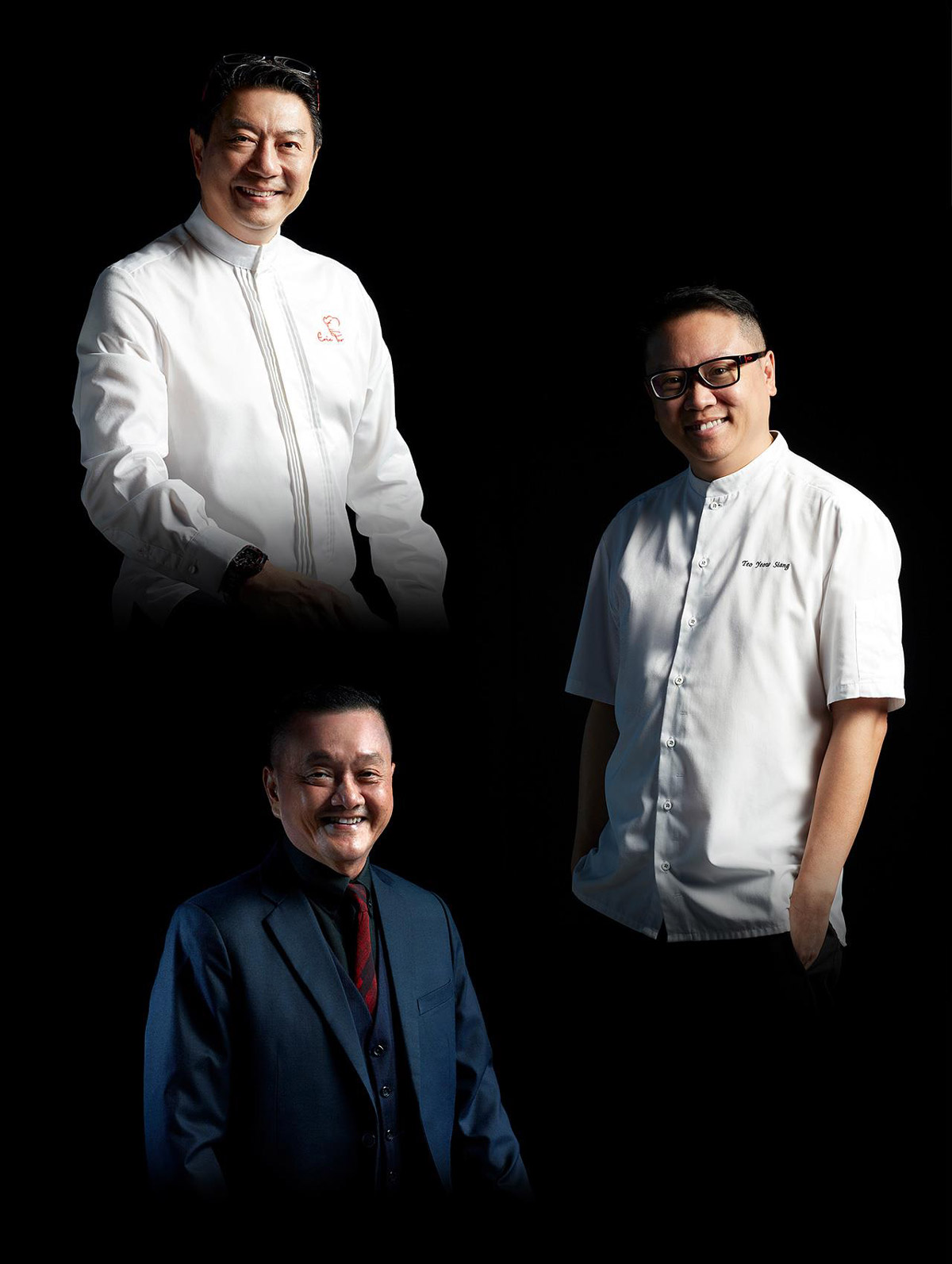 3 Embers' founders (in a clockwise direction): Managing Director Eric Teo, Culinary Director Teo Yeow Siang, and Director of Sales Jerry Sim
Just to give you a taste of what to expect, Chef Eric Teo is no stranger to guesting on television programmes and his achievements include being the 3-time winner of World Gourmet Summit Executive Chef of the Year, Culinary Auditor for F1 Grand Prix 2018, Guest Chef on MasterChef Asia 2015, and the first Singaporean to be appointed president of the Singapore Chefs' Association from 2005 to 2013.
Similarly, Chef Siang has won Innovative Chef of the Year and the World Gourmet Awards 2020, and his gold medal collection is amassed from some of the world's most prestigious culinary events, such as the Expogast Culinary World Cup 2014 and Culinary Olympics 2016!
Thanks to these heavyweights, couples can rest assured that they will be in for a gastronomical treat with culinary masterpieces delivered and plated with finesse!
Seasoned commitment, tailored experience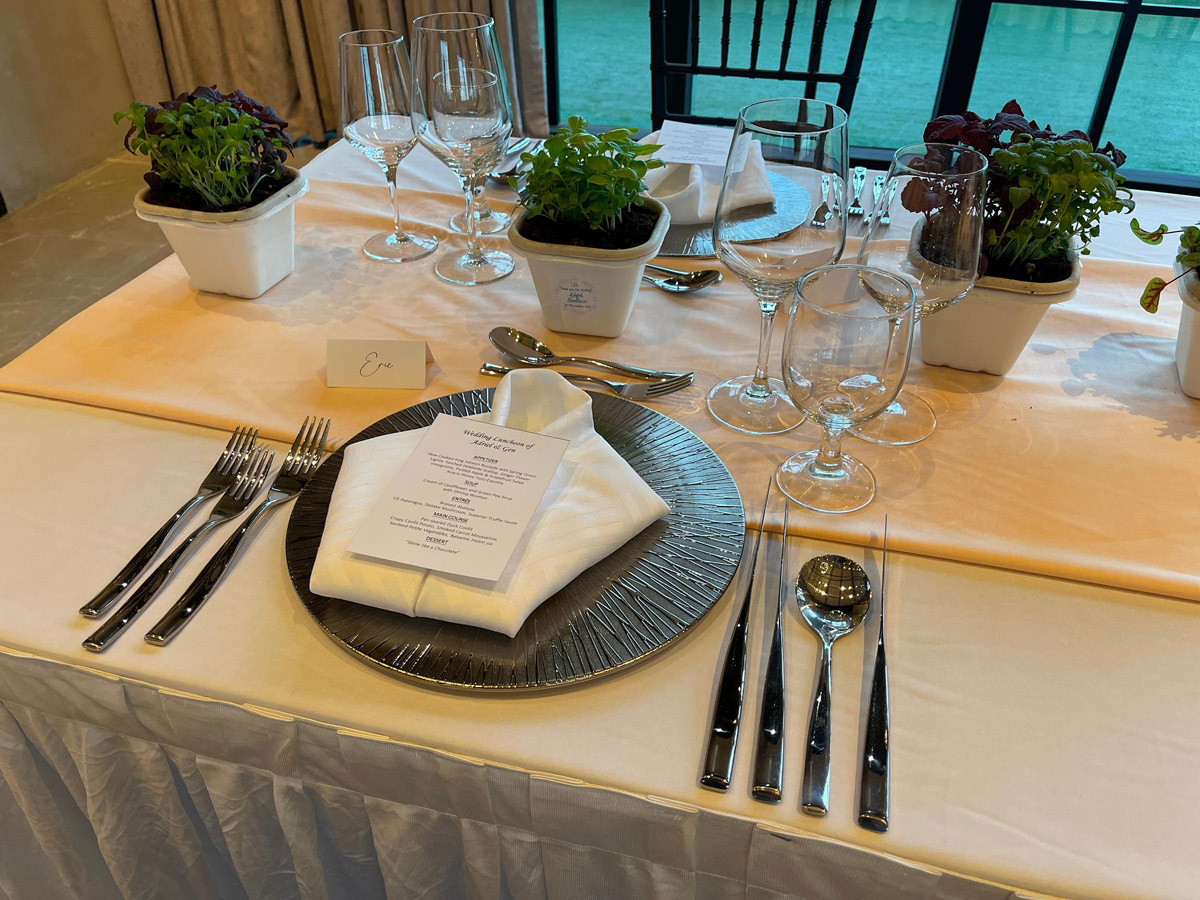 With a mission to always outdo themselves, the team at 3 Embers is dedicated to bringing the wedding that you envision to life, be it an outdoor soirée, an avant-garde affair at a boutique hotel, or a fun themed wedding.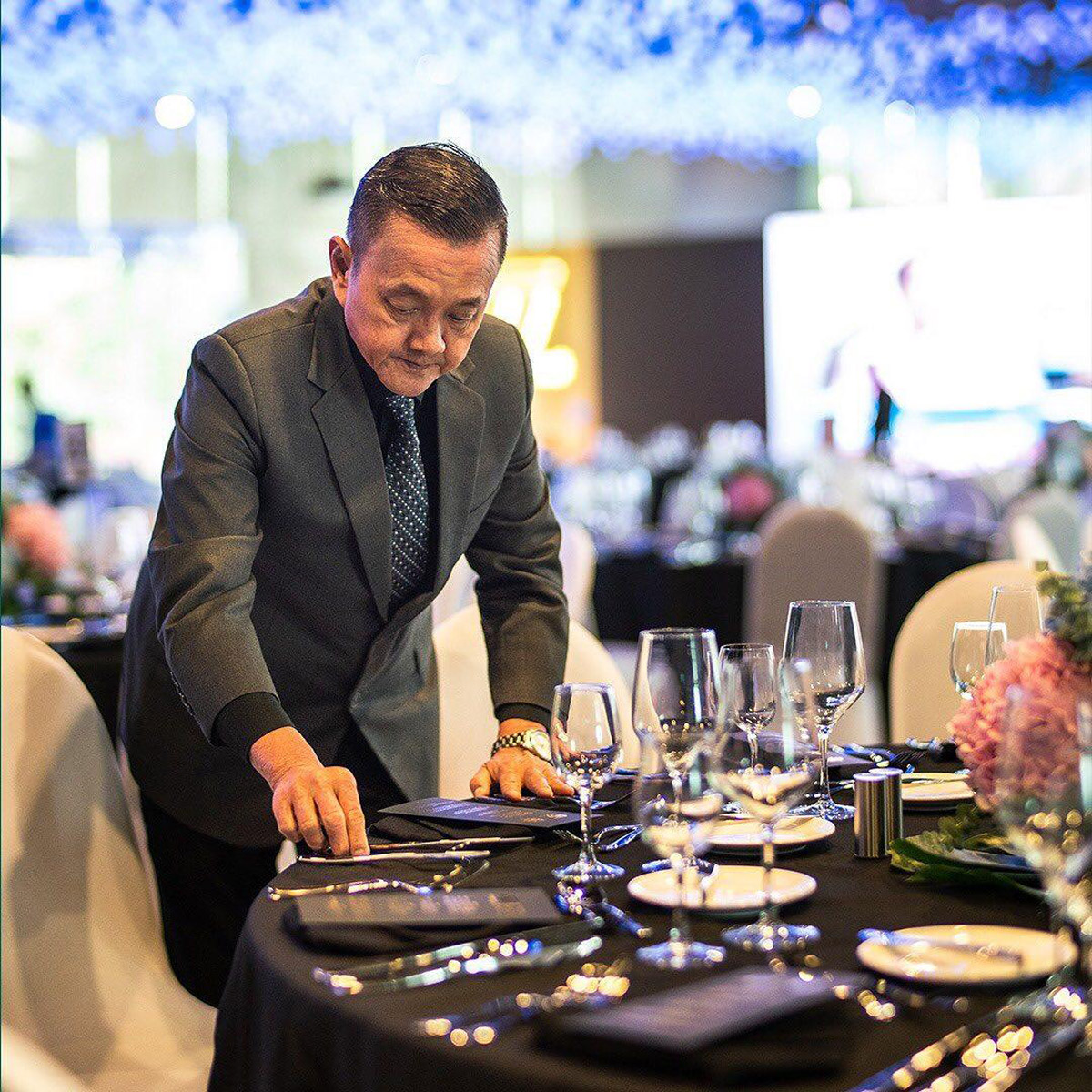 Co-Founder and Director of Sales, Jerry Sim, displaying his professionalism by being hands-on for event set-ups.
By working closely with their venue partners on your behalf, they'll handle everything from the conceptualisation of thematic solutions to the setting up of event decor and your wedding catering! Plus, from canapés and live stations to church wedding banquets and private dining, you name it, they've got it.
Sourced sustainably, served responsibly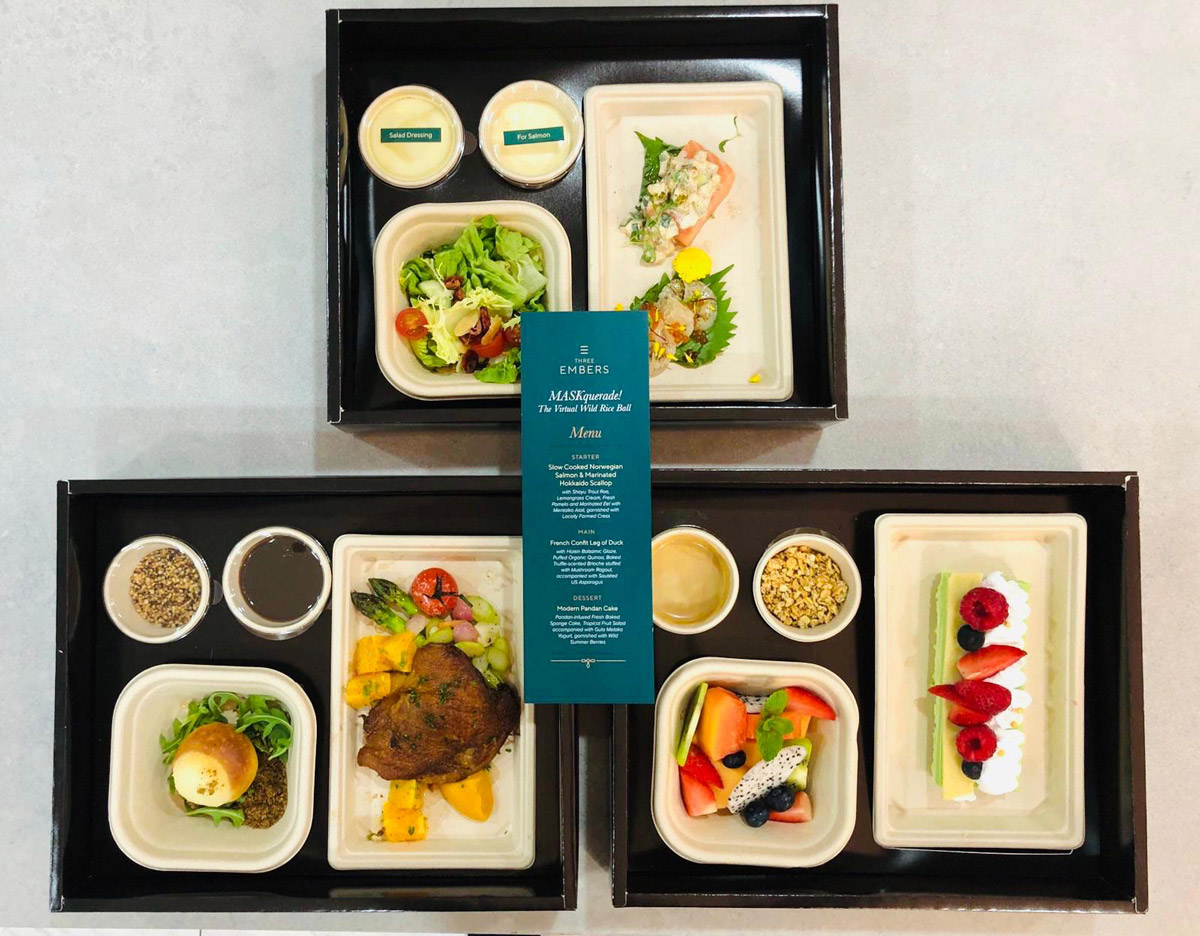 3 Embers' bento sets come in bio-cane containers made from renewable sugarcane pulp
Environmentally-friendly couples would also be pleased to know that 3 Embers makes a conscious effort to do their part for the world! To ensure that they are as sustainable as possible, they work with honest suppliers, use fresh, high-quality local produce, reduce food wastage, and encourage the use of non-plastic utensils.
The team at 3 Embers also understands the importance of safety and hygiene, more so during a pandemic. Besides making sure that the wedding venue adheres to safety regulations, they also offer individual bento sets and individual sit down lunch and dinner options. Rest easy that you and your loved ones' health are a priority!
Redefine your once-in-a-lifetime celebration with 3 Embers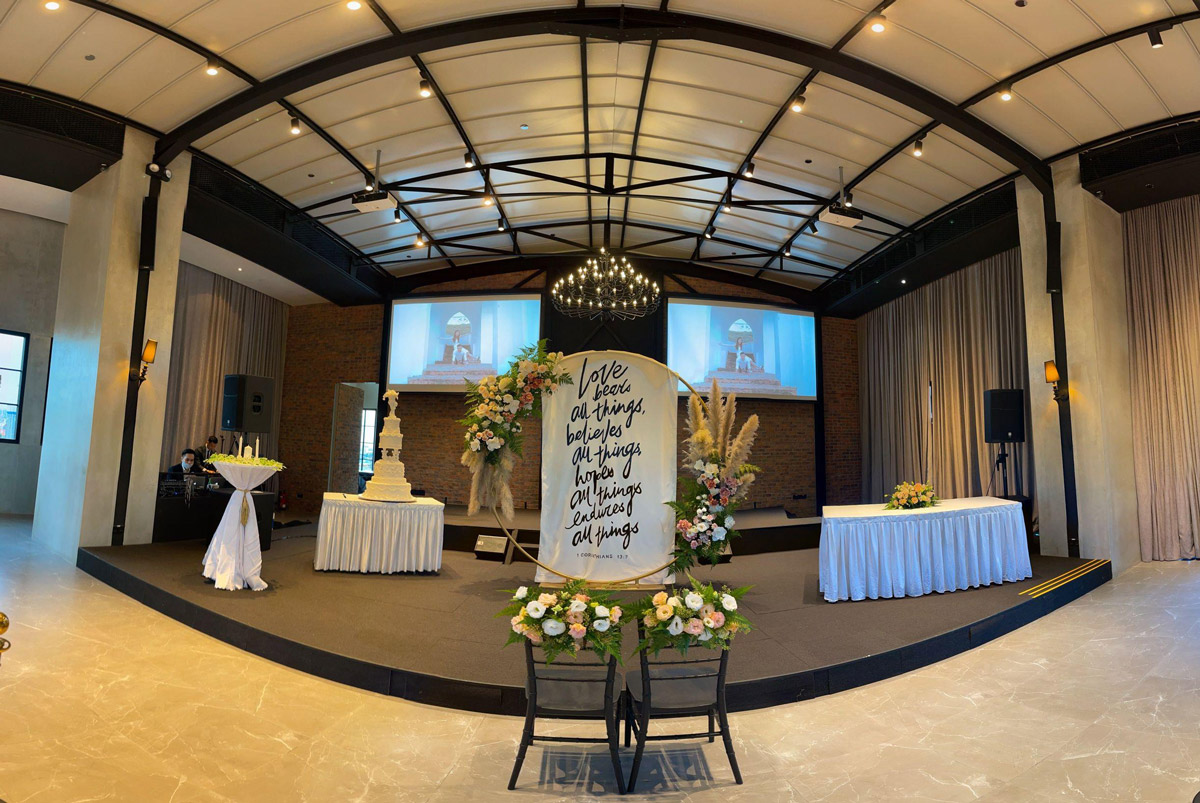 If you're looking for a unique experience but do not know where to start, allow yourself to indulge in this luxury instead — 3 Embers. A fuss-free and guaranteed way to captivate your guests, they'll elevate your wedding experience to a whole new level!
To find out more about their wedding menu and catering services, simply contact them here, call +65 6570 5587, or drop an email to enquiry@3embers.com.sg.
3 Embers
Address: 8A Admiralty Street, #07-12 Food Xchange @ Admiralty, Singapore 757437
Tel: +65 6570 5587
Email: enquiry@3embers.com.sg
Website: https://3embers.com.sg/
Facebook: @3emberssg
Instagram: @3_embers
________________________________________
This article was written for 3 Embers Culinary Craft Pte Ltd.
All photographs were provided by 3 Embers Culinary Craft Pte Ltd unless otherwise stated.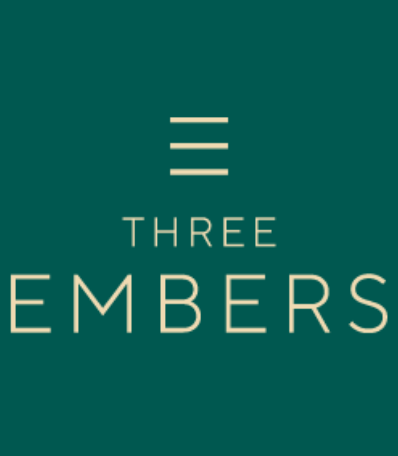 3 Embers

Rating:

Address:

8A Admiralty Street, #07-12 Food Xchange @ Admiralty Singapore 757437

Phone:

65705587