How-To: Bring the Perks of An Outdoors Wedding Indoors
2018-08-10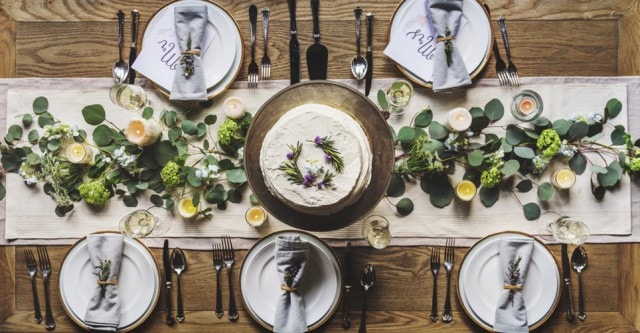 Wedding ceremonies and receptions are undoubtedly beautiful and unforgettable. There is something magical about celebrating your special day amidst the flora and fauna. While outdoor weddings may seem like a magical idea, it may not always be practical in a tropical country like ours. With outdoor weddings, couples are at the risk of last-minute changes, especially if it starts to rain. In such unavoidable instances, couples will have to forgo their dream garden wedding and move indoors instead.
On the other hand, if couples opt to have an indoor wedding, the erratic weather will be the least of their worries. Fortunately, you can have the best of both worlds by holding an indoor wedding with an outdoor theme. You'll still be surrounded by the beauty of your favourite blooms, but without the stress or worry of weather and other possible hiccups. Here are six tips to transform your wedding venue into a garden paradise.
Natural colour palette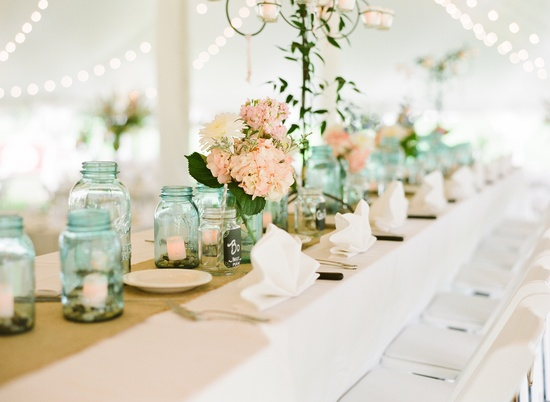 Source: onecharmingday
Your wedding colours can influence the overall vibe of your event. Opt for natural hues like greens, greys and tans to duplicate nature's colours as much as possible. By taking on the colour palette of a garden wedding, these natural and/or pastel hues will help make your wedding venue look similar to that of an outdoor wedding.
Floral arrangements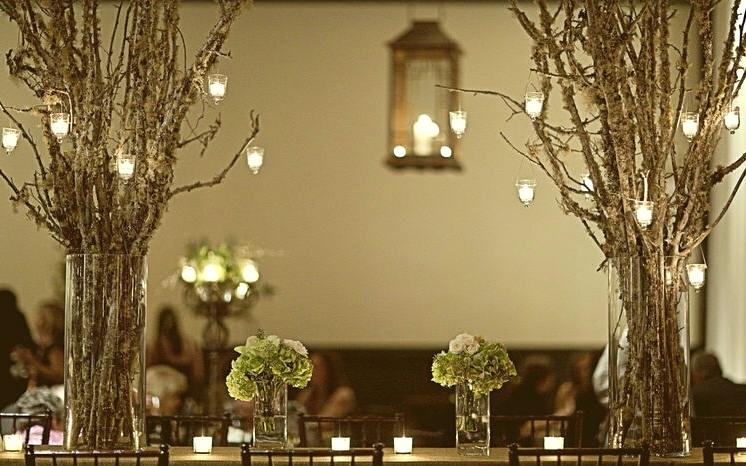 Source: pearloasis
Using elements of nature is the best way to bring the outdoors, in. From branches to flowers, decorate your wedding reception venue with just the right amount of these beauties. Branches have a charming and unique quality to them that allows them to add a rustic and natural look to any venue. You may also opt for a DIY backdrop featuring painted branches, bare branches, or branches that are entwined with leaves and petals.
Flowers are the go-to option when looking at introducing the outdoors to your wedding venue. Consider hanging floral arrangements from the ceilings, chandeliers, and beams for a floral fantasy. You may also interlace a couple of these branches together to craft a modest floral accent.
Greenery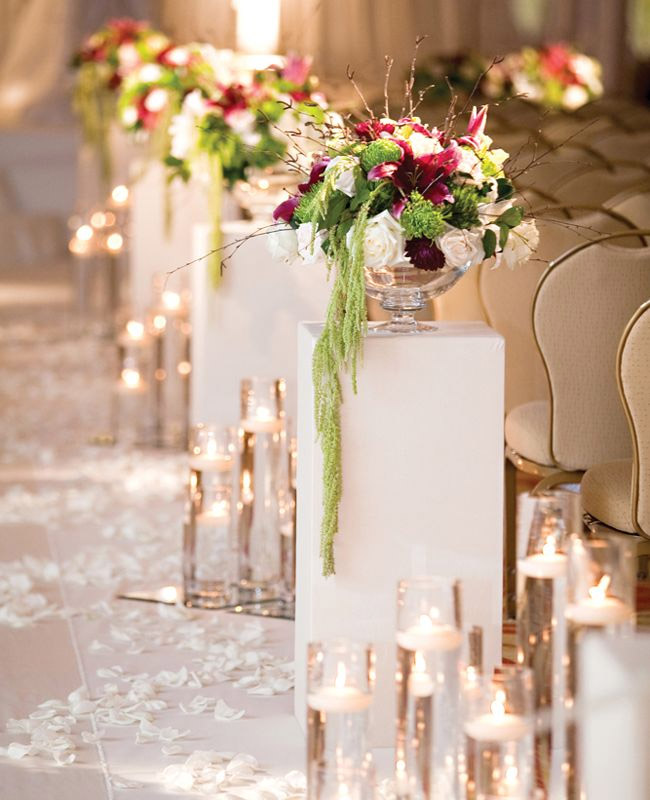 Source: Pinterest
There are numerous other green elements you can add to your indoor wedding space apart from floral arrangements. Consider creating a moss wall. Not only is it simple, it is also green and versatile. You can use it as a backdrop for the photo booth or as a photo wall to hang the day's photos. Apart from using moss as your backdrop, you can also use potted plants to line the aisle or provide succulents as door gifts.
Unique centrepieces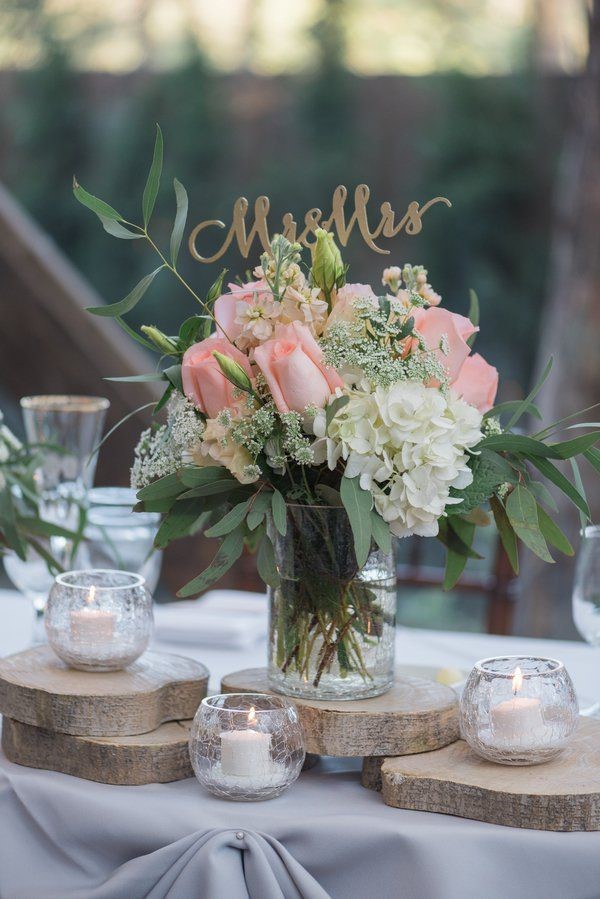 Source: Pinterest
Incorporating the outdoors to your indoor wedding is not solely limited to the use of branches, flowers, and greens. In fact, take it up a notch and replace the usual floral centrepieces with an imitation of a pond. You can do this by filling a clear bowl or vase with water and adding in water plants like lilies. It'll definitely make for a unique sight.
Lighting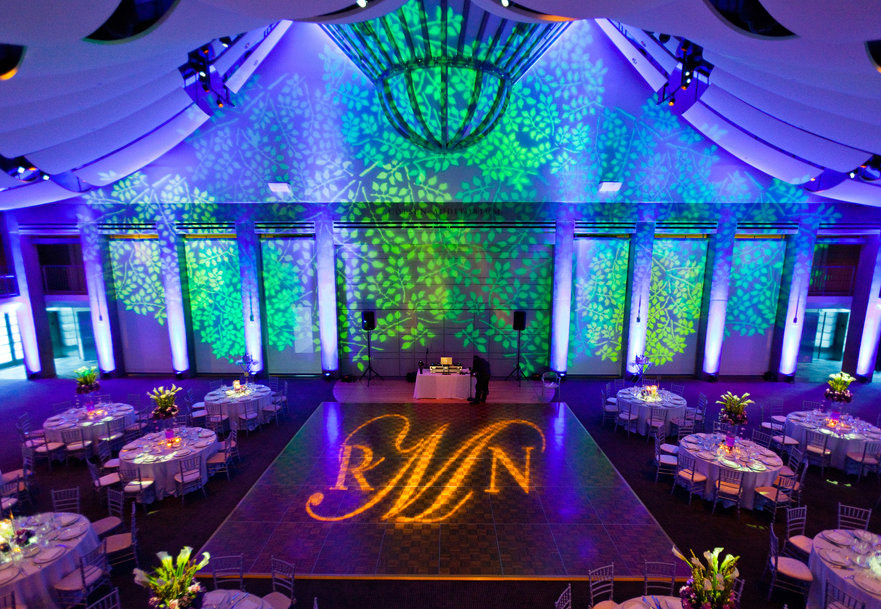 Source: Bridalguide
Lighting is essential in creating the right ambience for your big day. With the right lighting, couples will able to further imitate the outdoors. If your event is scheduled for the evening, you may consider bringing in fairy lights to mimic the stars. Alternatively, if bringing in plants and other outdoor elements is not feasible, consider projecting light images of flora and fauna instead.
An advantage of bringing the outdoors in is, not having to fret over the unpredictable weather, insect bites or sweating through your dress. You can still enjoy the pluses of open-air ambience in your indoor venue with these ideas.