How to Tell if You Need A Bridal Boutique Package Instead of Buying À La Carte
2019-12-03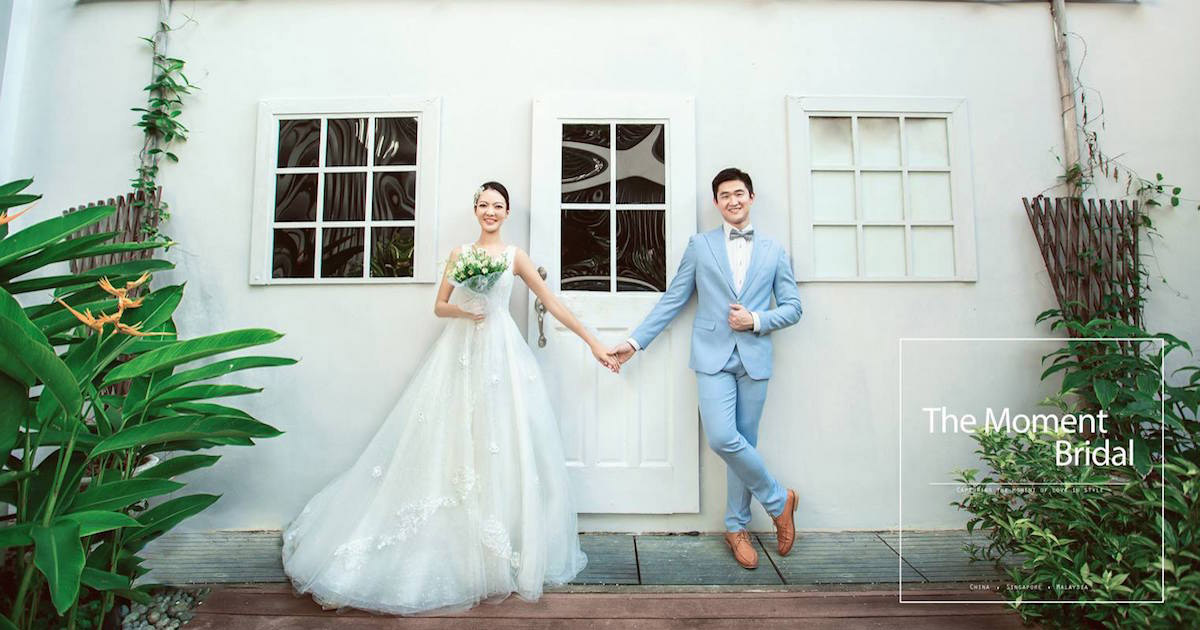 Organising something as momentous as a wedding is something that most of us have never done before. From choosing your gowns, suits, hair, and makeup, to hiring a wedding photographer and videographer, the list of things that you have to do seem endless.
While some brides are able to DIY it all and bring together various individual vendors to create a wedding, others might require the expertise of a bridal boutique to help you with your wedding planning. If you're unsure which route to take, don't worry, because here's how you can tell if a bridal package is the best choice for you:
1. Time is of the essence for you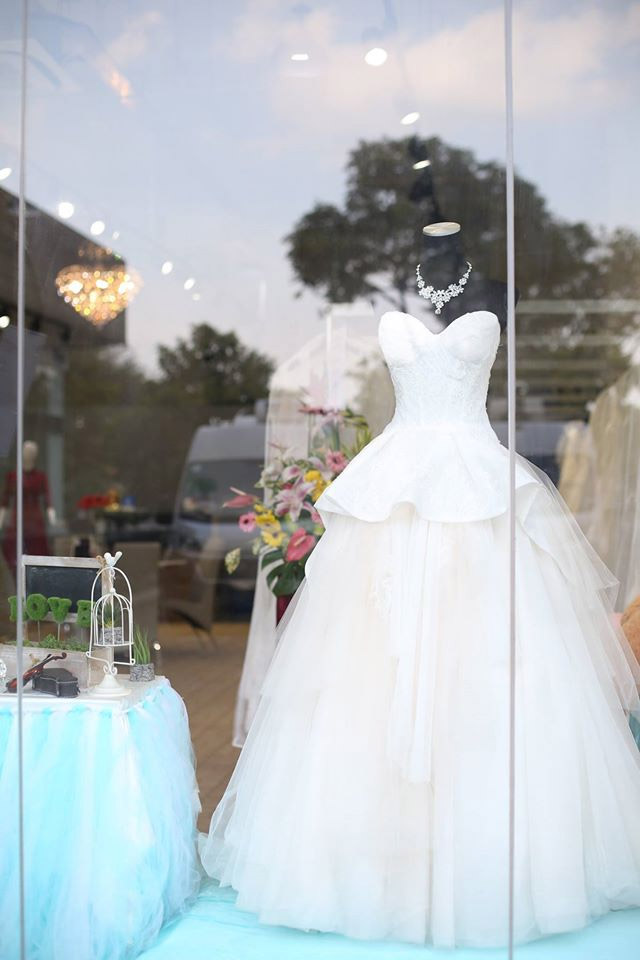 Source: The Moment Bridal Boutique
Bridal packages are convenient because it's an all-in-one stop, making it perfect for busy brides-to-be who do not have the luxury of time to source for every component of the wedding individually.
Instead, a good bridal boutique will be able to help you cover lots of ground, such as providing multiple gowns and suits for you and your partner to change into, hair and makeup services, hand bouquets, and Pre-Wedding and Actual Day photography and videography.
Extra decor like embellishments to your wedding car or hair accessories can also be included or further discussed. Since you'll be collaborating with expert planners and designers, you won't have to fuss over details and worry if you've missed out on anything either!
2. You are a first-timer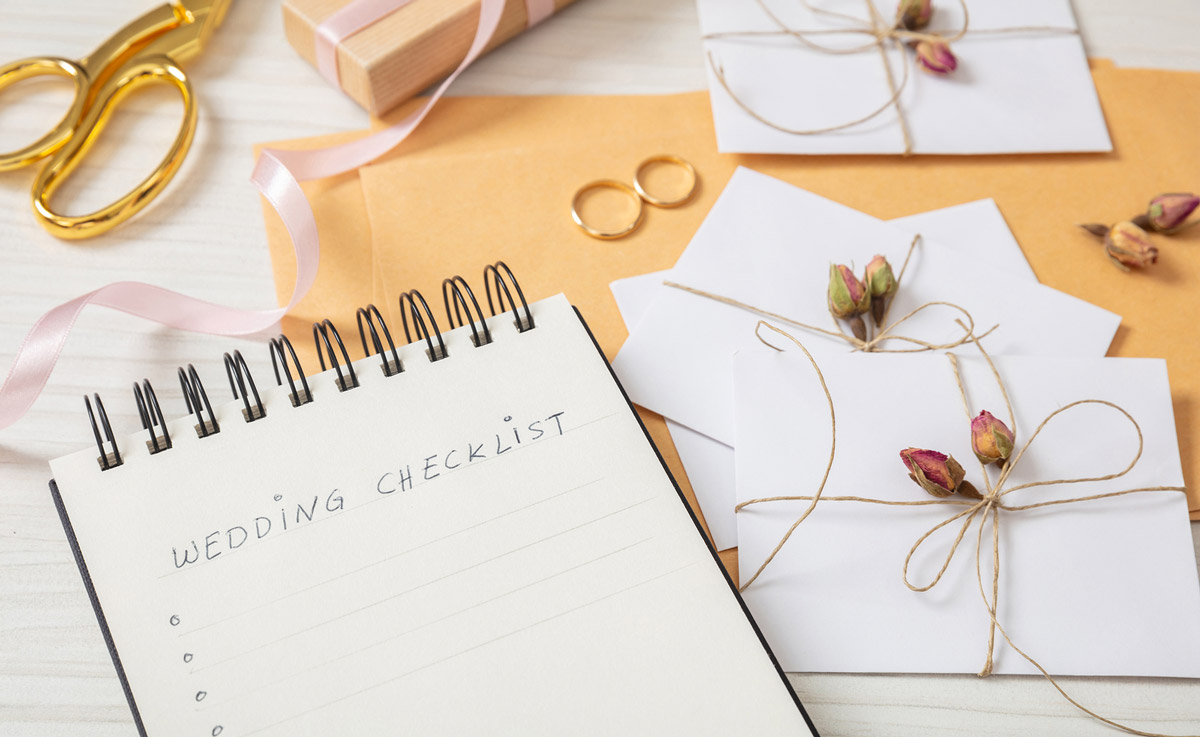 We know how important your wedding is to you, and sometimes it's easy to crumble under the stress of wedding planning if you haven't had any prior experience in organising large-scale events.
If you require support, bridal boutiques are staffed with experienced and passionate professionals who are more than willing to assist you in making your dream wedding a reality! These include in-house designers, photographers, and wedding planners, and they will guide you through your gown selection process, help you to coordinate related-wedding vendors, and even dish out advice on how to pose naturally if you're camera-shy.
3. You want to look your best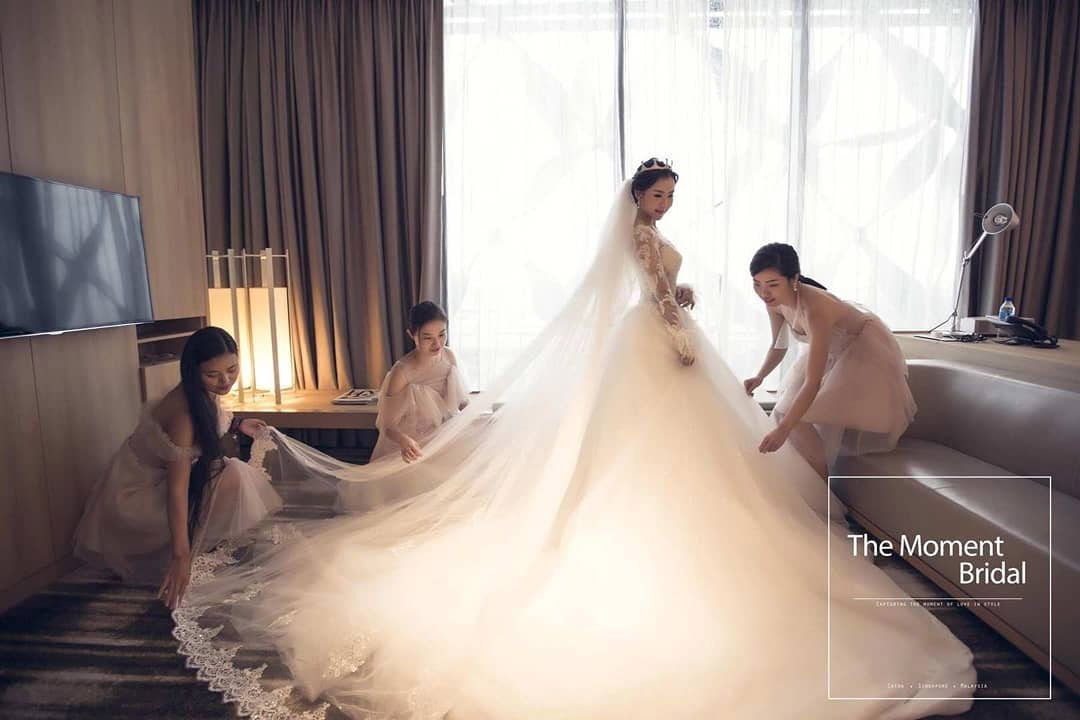 Source: The Moment Bridal Boutique
It goes without saying that every bride wishes to look her best on her big day. To do so, besides taking care of yourself and getting enough beauty sleep, you will also need to have quality gowns, makeup, and hair.
At bridal boutiques, all gowns and other services are specially-curated and assembled by professionals, ensuring that they are of top-notch quality. On top of that, bridal boutiques also allow you to try on gowns and suits to ensure that they really look good on you and are worth every buck spent, which is something that you cannot do if you were to purchase your dress separately online.
4. You have a budget to stick to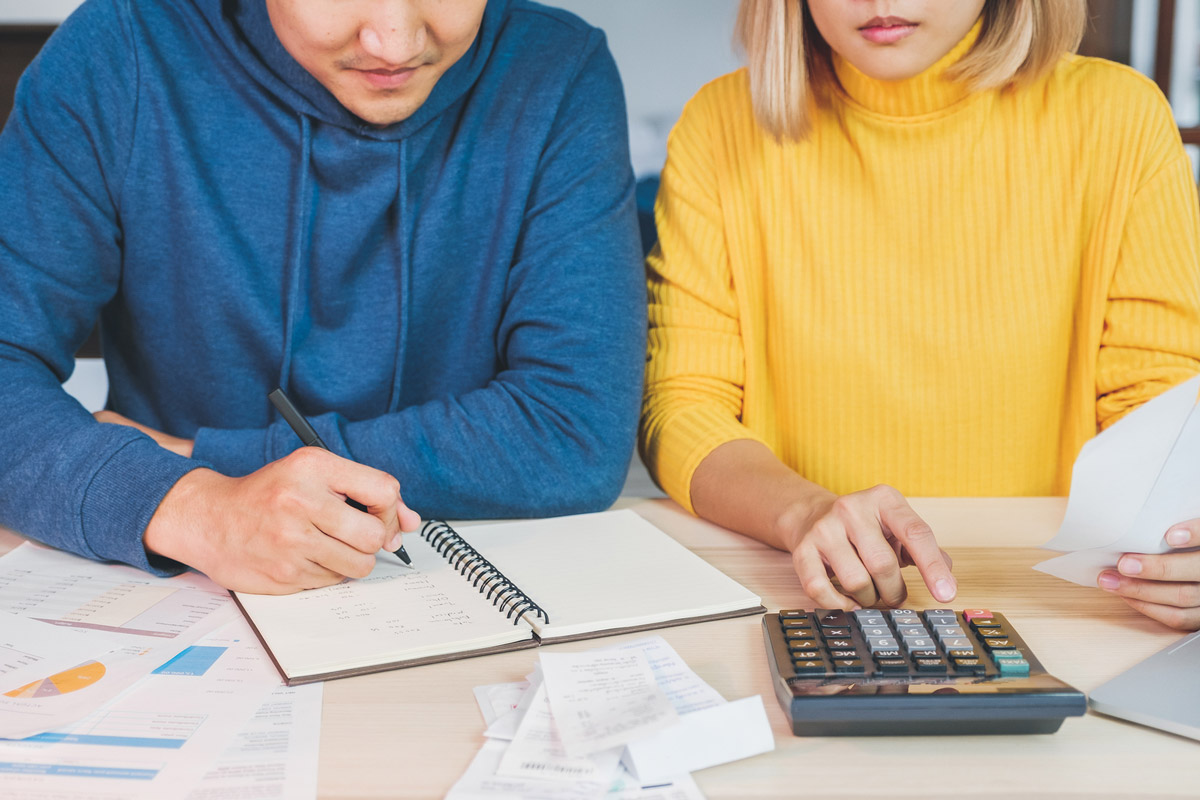 There is a common misconception that packages are more expensive than what they should be, but what most people aren't aware of is that bridal boutiques allow customisable packages to cater to every budget.
This means that you can have what you need to make your envisioned wedding come true while your wallet breathes easy, all while enjoying the fuss-free, one-stop nature of these packages that will also help to save on delivery charges and logistic fees!
Enjoy your planning process with The Moment Bridal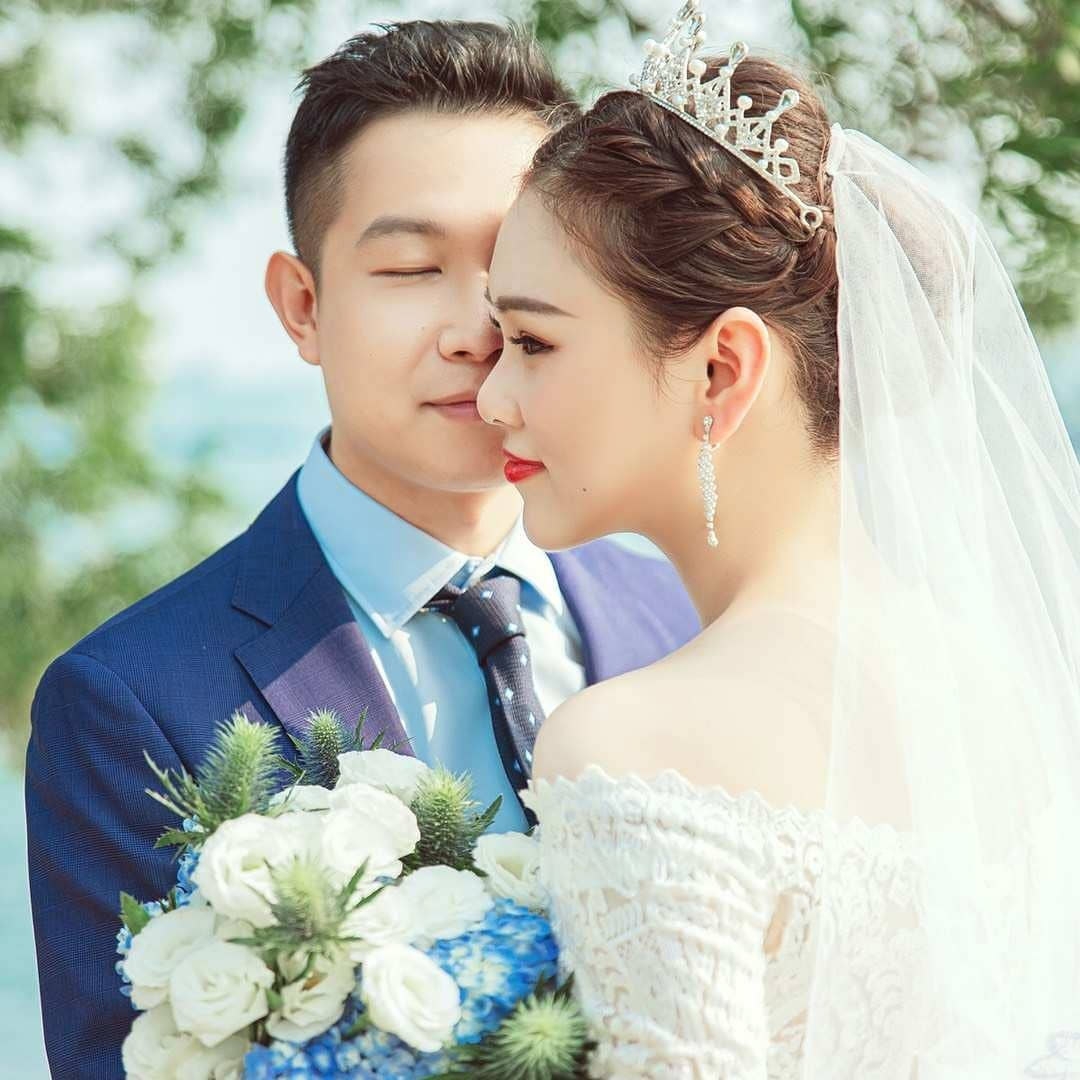 Source: @themomentbridalboutique
Established since 2013, The Moment Bridal is one such boutique that offers these amazing bridal packages that are not only budget-friendly with no hidden costs, but also highly customisable.
Whether you require just 1 gown, wish to make do without a pre-wedding shoot, or want the whole works, the team at The Moment Bridal will strive to meet your needs.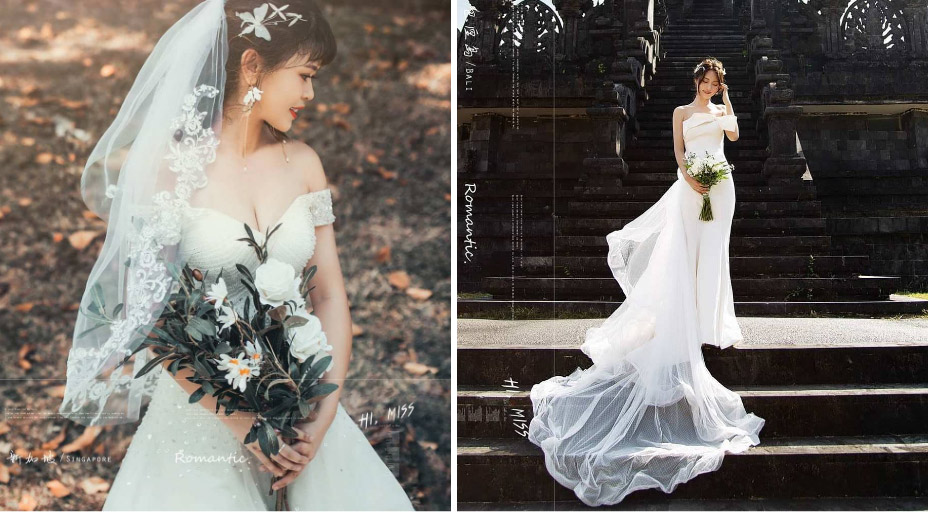 Source: @themomentbridalboutique
On top of that, all of The Moment Bridal's gowns and suits are available for your selection without any top-up of money, which means that you'll be able to choose from a wide range of designs. They even have bridesmaid and flower girl dresses available, and their services extend to car decor, flower bouquets, customised wedding cakes, and hair and make-up with complimentary ampoules and accessories.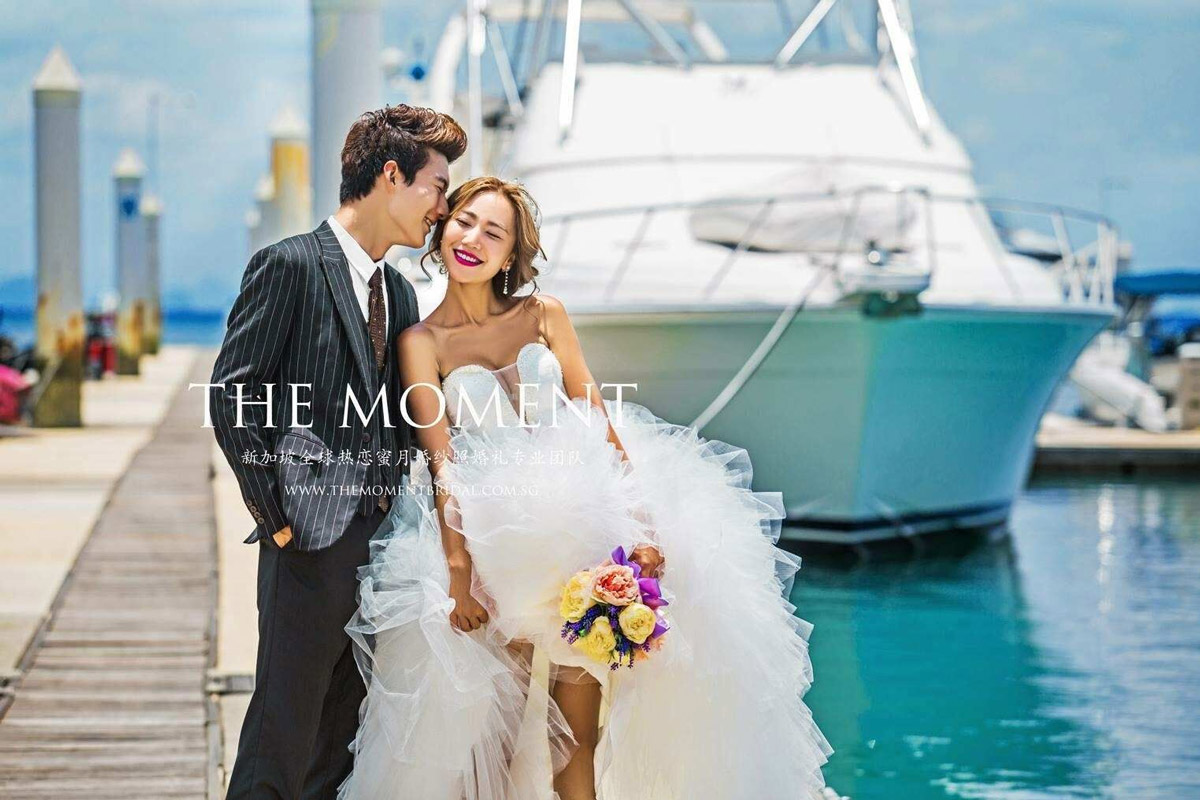 Specialising in outdoor shoots, a concept that's highly popular and trendy lately, the dedicated team at The Moment Bridal will even go out of their way to plan the best possible route for your photoshoots. A key speciality of The Moment Bridal's outdoor pre-wedding photoshoot, they will even provide a complimentary music video highlights reel that will definitely help you relive this joyous moment many years later!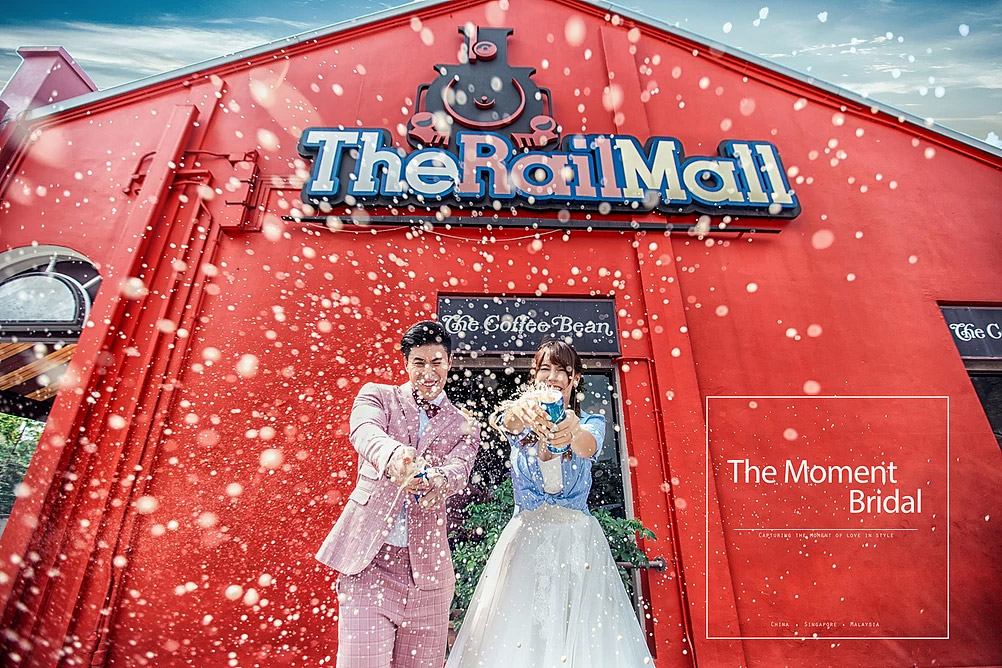 If you wish to find out more about The Moment Bridal and how they can assist you in celebrating one of your life's most important moments, simply reach out to them at 6225 5521 or email them at info@momentbridal.com!
This article was written for The Moment Bridal.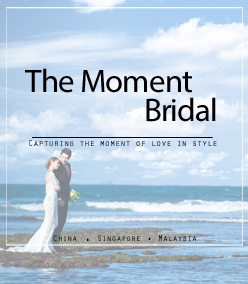 The Moment Bridal Boutique
Rating:

Address:

3 ang mo kio street 62 #01-03, Link@AMK, Singapore 569139

Phone:

6225 5521, 91260995