InterContinental Singapore: Bring Your Love Story to Life with Unique Wedding Venues & Customisable Packages
2020-06-24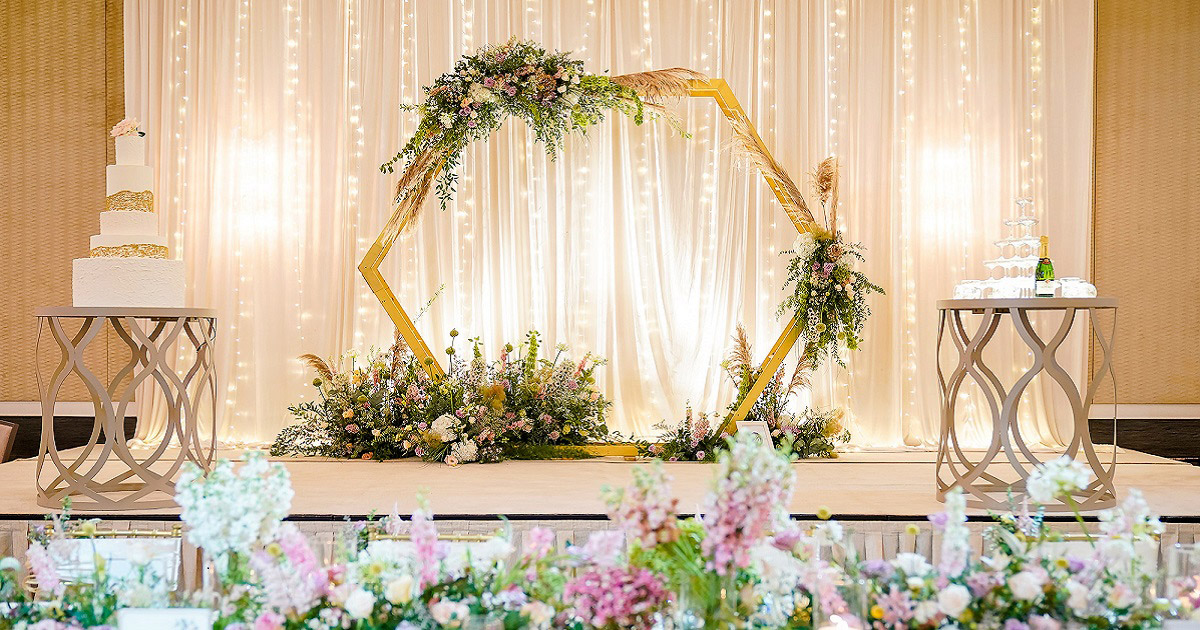 Choosing a wedding venue is no easy feat. From practical concerns such as the size of the venue to aesthetic considerations such as what it has to offer in terms of theme and style, these are just some of the contemplations that couples will have when deciding on a suitable wedding venue.
However, fret not, because InterContinental Singapore offers the ideal wedding venue that some of you may be looking for! Located at the heart of Bugis, a historic precinct that's steeped in arts and culture, the hotel stands out from the rest as it features the beautiful and nostalgic colonial architecture of old Singapore.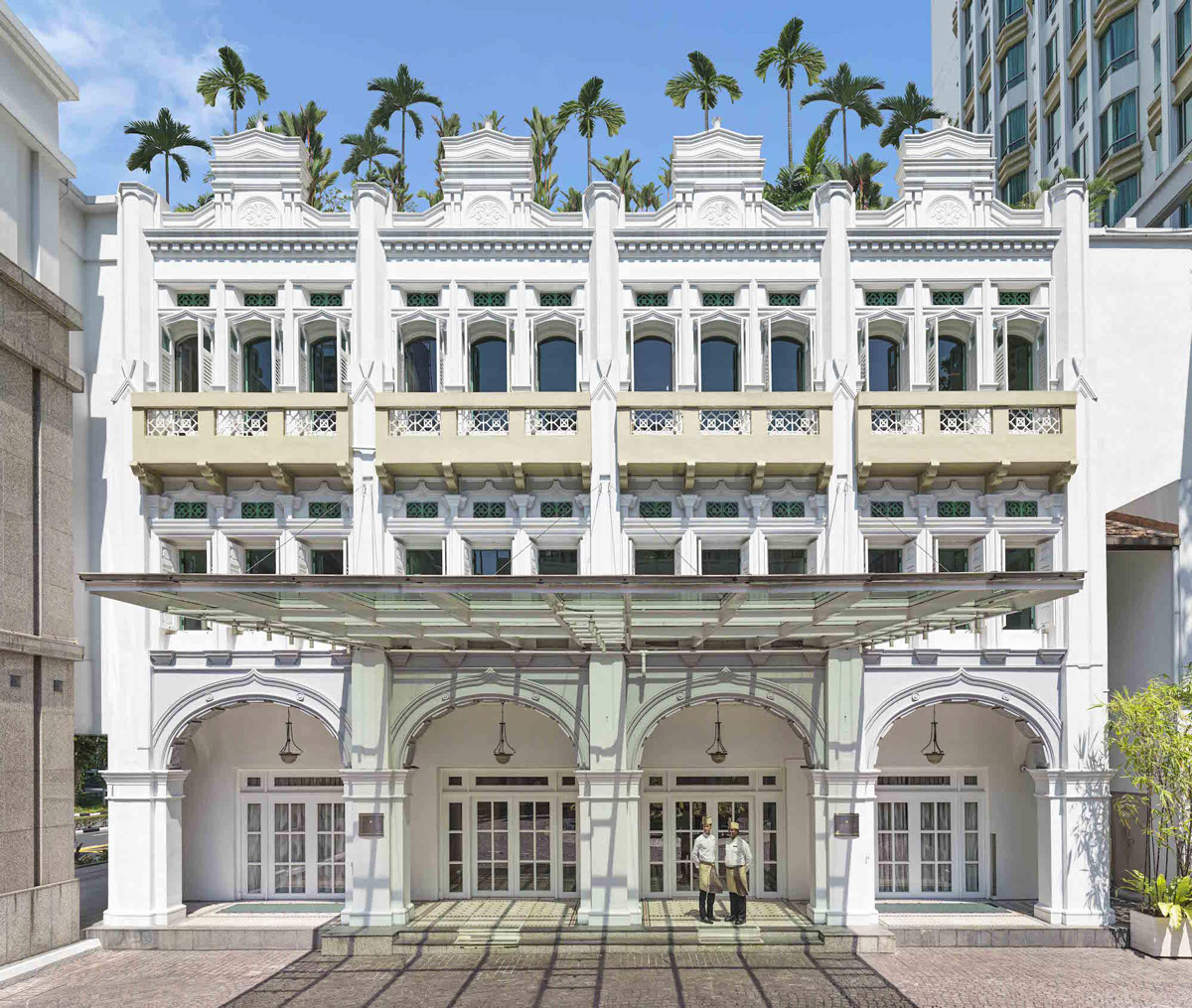 Source: InterContinental Singapore
Besides featuring elegant spaces for both grand and intimate weddings, InterContinental Singapore also has dedicated wedding planners who will be there with you every step of the way, ensuring peace of mind and a dream wedding tailor-made to your visions.
A solemnisation & tea ceremony like no other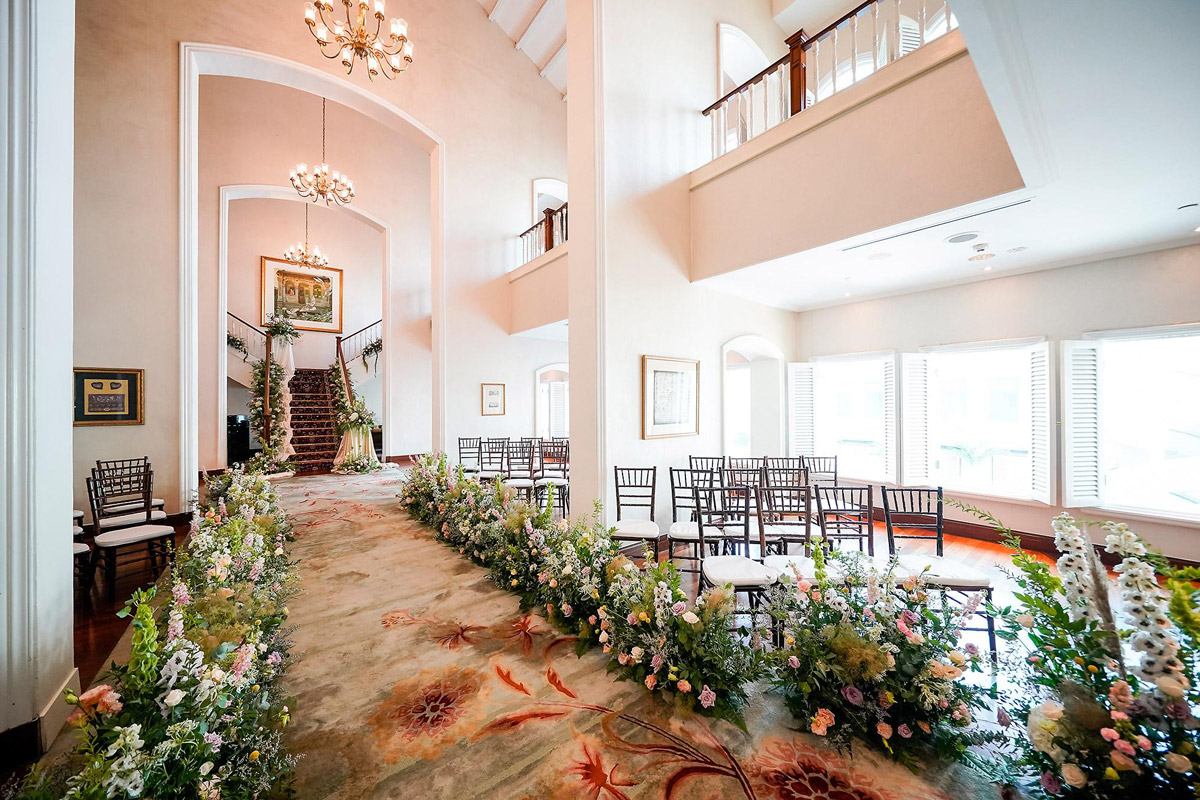 If InterContinental Singapore's heritage exterior is your cup of tea, its interior will take your breath away. With a mix of old-school and contemporary designs inspired by British, Peranakan, and Chinese influences, you can be sure that your wedding photographs will look like it was taken right out of a magazine shoot.
Boasting a colonial-style foyer with an impressive 10-metre high ceiling adorned with grand chandeliers, InterContinental Singapore offers couples the perfect stately setting for reciting their vows in front of their loved ones.
Those who plan to incorporate Chinese wedding traditions into their big day can also use this space for a traditional Chinese tea ceremony, as it's spacious enough to accommodate up to 32 guests.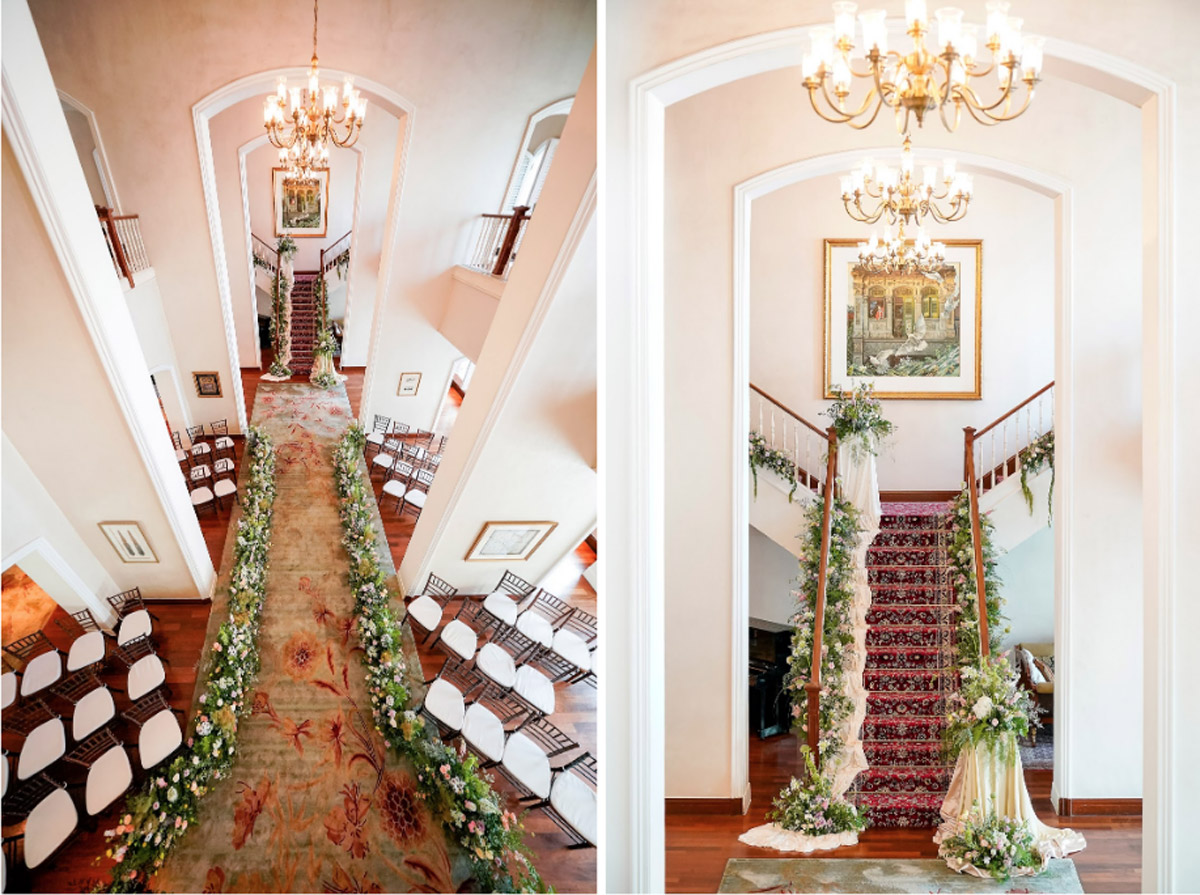 Moreover, the chapel-like backdrop, as well as the classic grand staircase, offer you and your wedding guests many photo opportunities to capture the romantic atmosphere of your solemnisation!
Wedding venues for all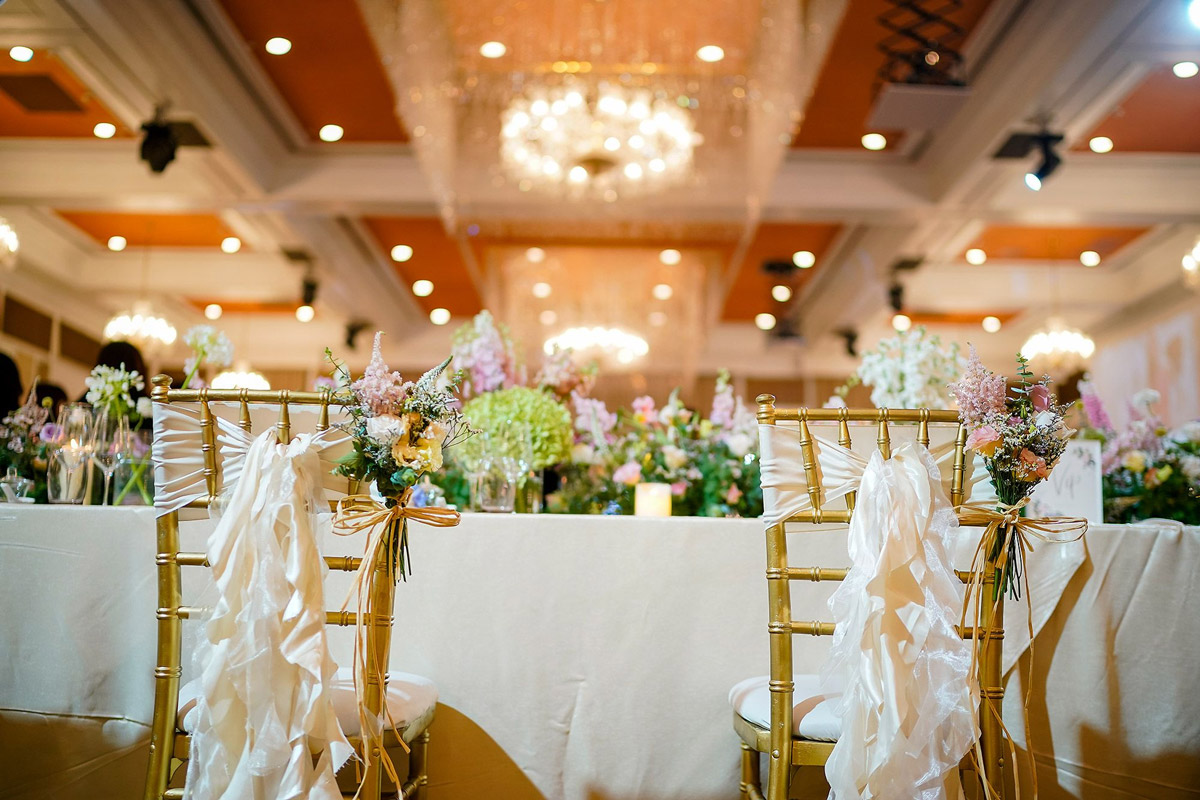 From grand parties to intimate affairs, InterContinental Singapore will definitely be able to cater to your special day with the variety of wedding venues they have available. These include:
Grand Ballroom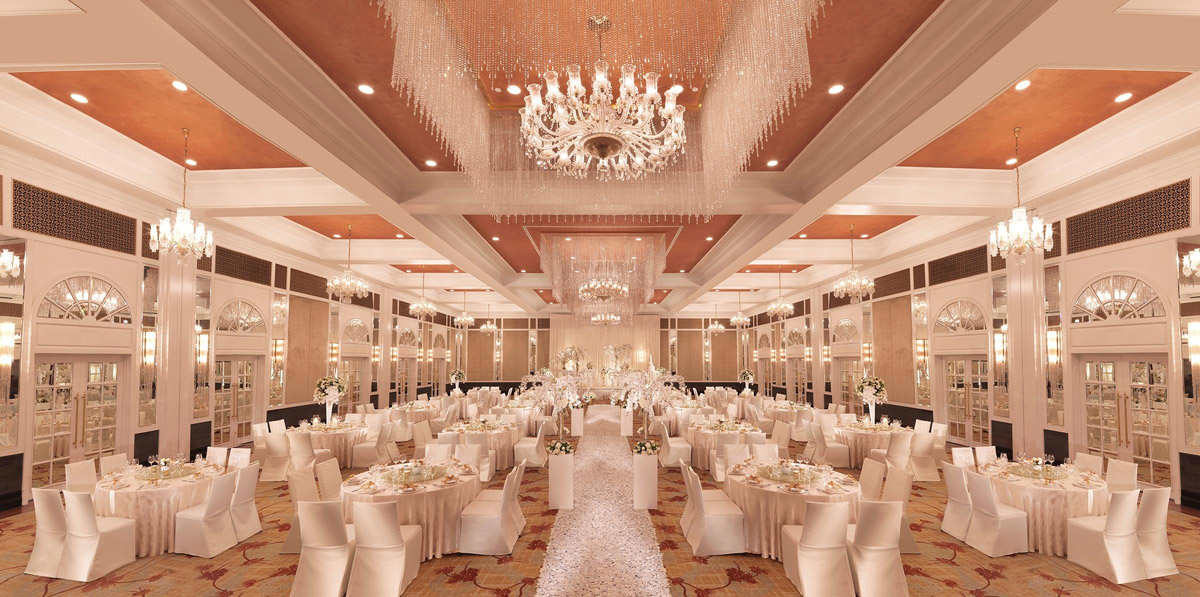 For couples who wish to go big for their wedding ceremony, the Grand Ballroom is perfect for accommodating up to a whopping 380 guests, as well as a wide stage for a live band or a solemnisation table set-up.
Embodying the old-world charm of colonial Singapore, the spacious, high-ceilinged, pillar-less Grand Ballroom is ritzy, posh, and ornate. Featuring a rich golden palette of textured walls between bevelled mirror panels, the ballroom is also crowned with glittering crystal chandeliers set against French windows that exude a romantic vintage style, while also being equipped with state-of-the-art facilities for a smooth-sailing celebration.
Man Fu Yuan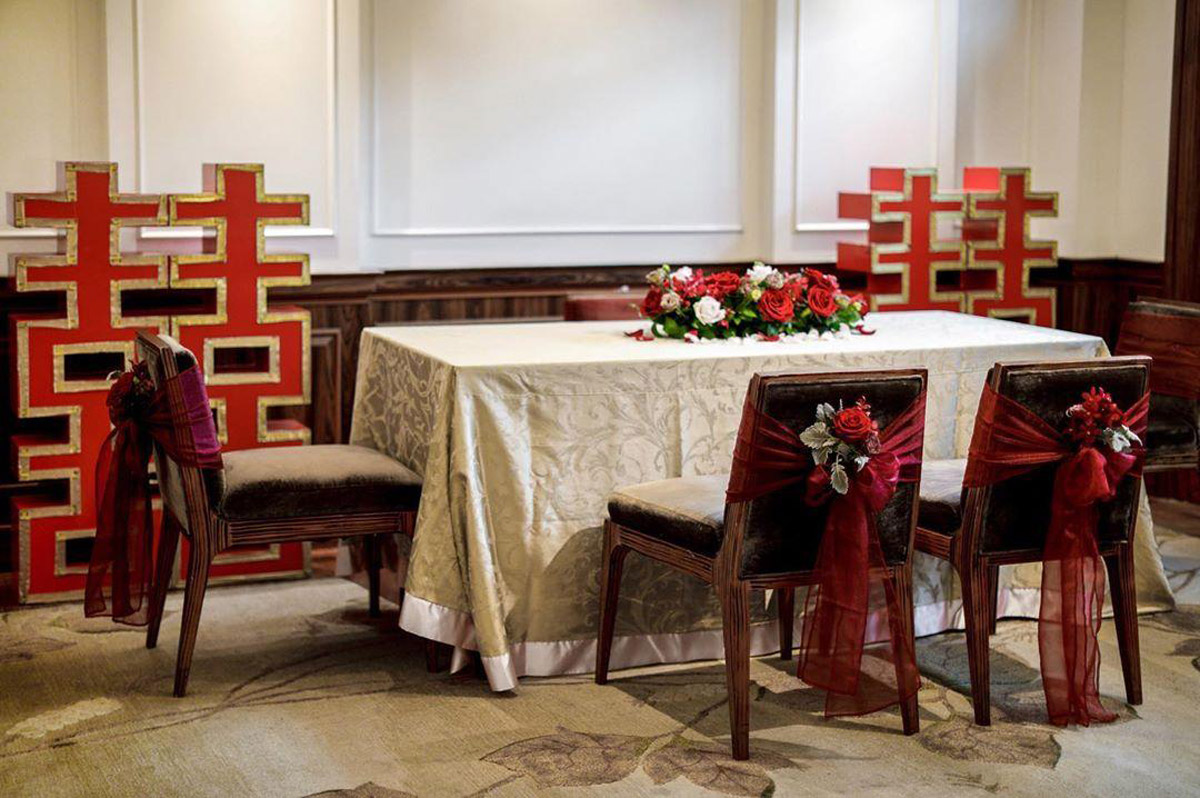 Source: @manfuyuansg
For those who prefer an intimate and cosy wedding, Man Fu Yuan offers an exclusive space that's able to host up to 80 guests. Lauded by Singapore Tatler as one of the country's best Chinese restaurants and a recipient of the Michelin Plate, Man Fu Yuan offers a refined Chinese banquet that's a culmination of authentic Cantonese culinary techniques for modern palates.
Expect an assortment of perennial favourites complemented by a wide variety of premium tea blends, which is sure to please both young and old.
Ash & Elm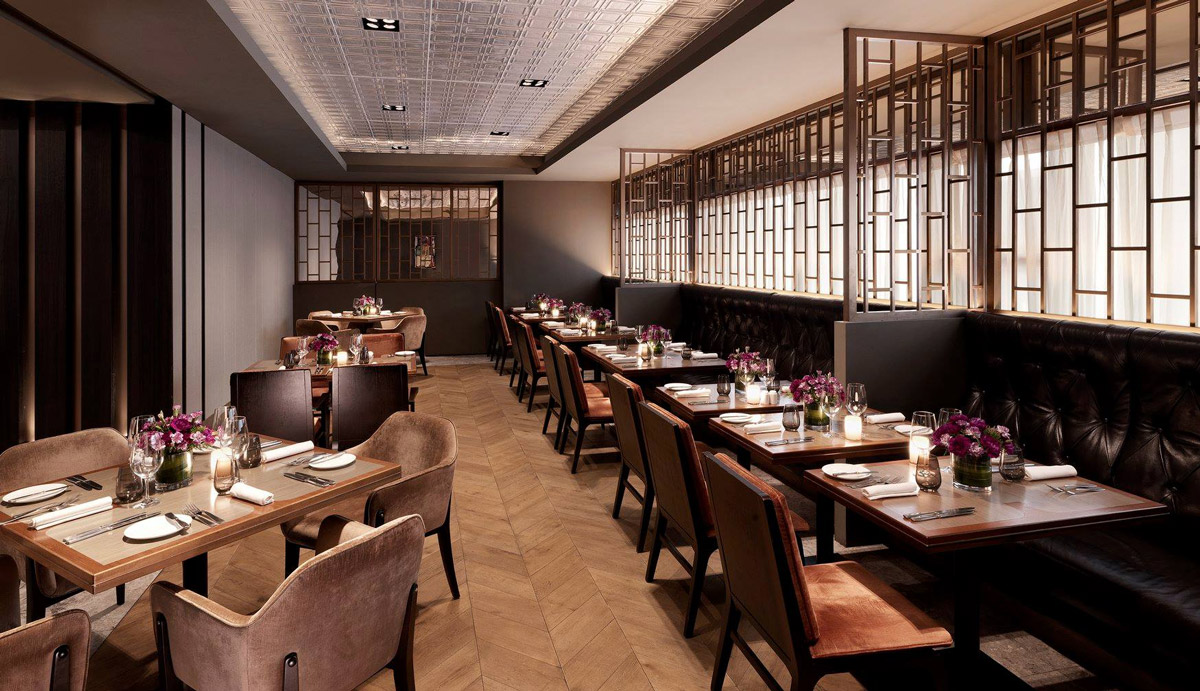 Similarly, Ash & Elm also caters to those who prefer a smaller celebration, but with a focus on European dining. Hosting up to a maximum of 40 guests in its private dining room, Ash & Elm is yet another award-winning restaurant that comprises of exquisite culinary theatres that include a charcuterie and cheese room, wood-fired oven, and an open charcoal-grill kitchen.
Treat your tastebuds to fine produce sourced from around the world, house-cured and Michelin Guide-recommended premium meats, as well as sustainably-sourced seafood.
Diverse themes and concepts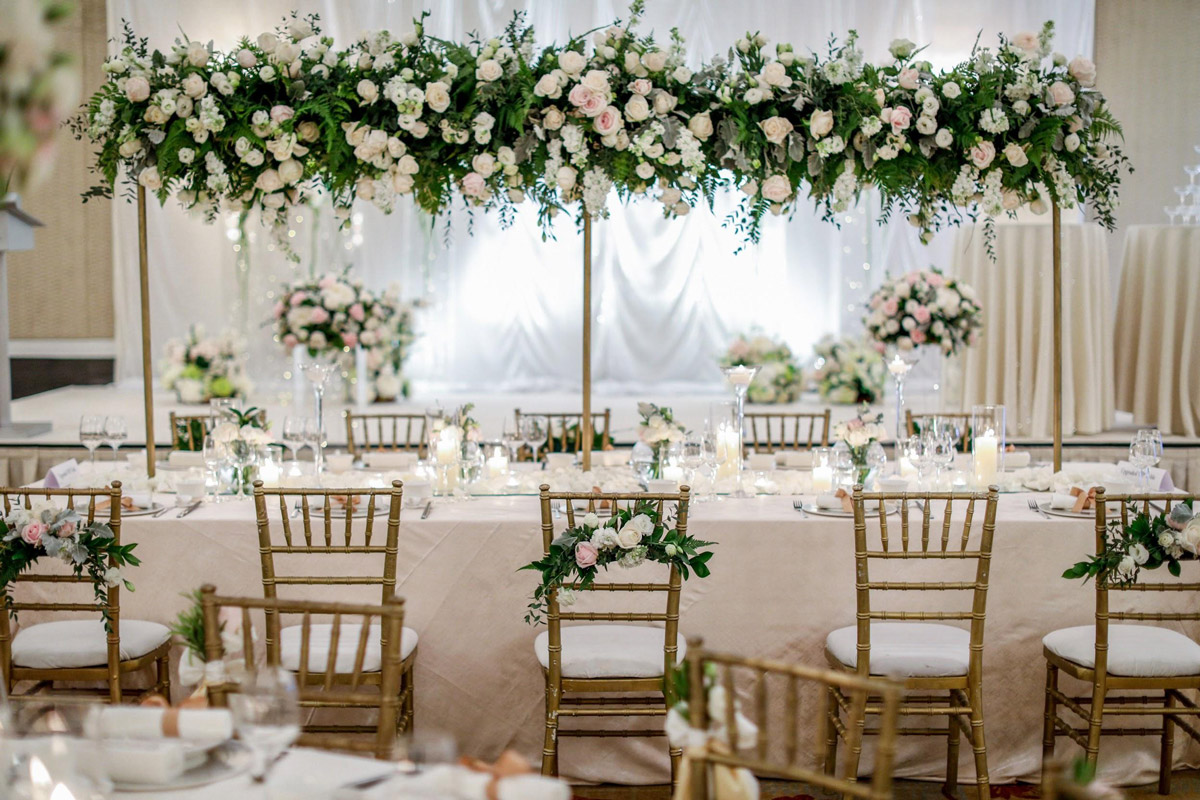 No two weddings are the same, and InterContinental Singapore recognises that each celebration should be as unique as the individual couple. To cater to the different styles and preferences of every couple so that they can have a memorable day to call their own, the hotel's wedding packages offer many customisable aspects.
From the overall theme of the wedding down to the minute details of the wedding menu, their experienced team of wedding planners will be there to advise you and assist you in fine-tuning the various aspects of your wedding.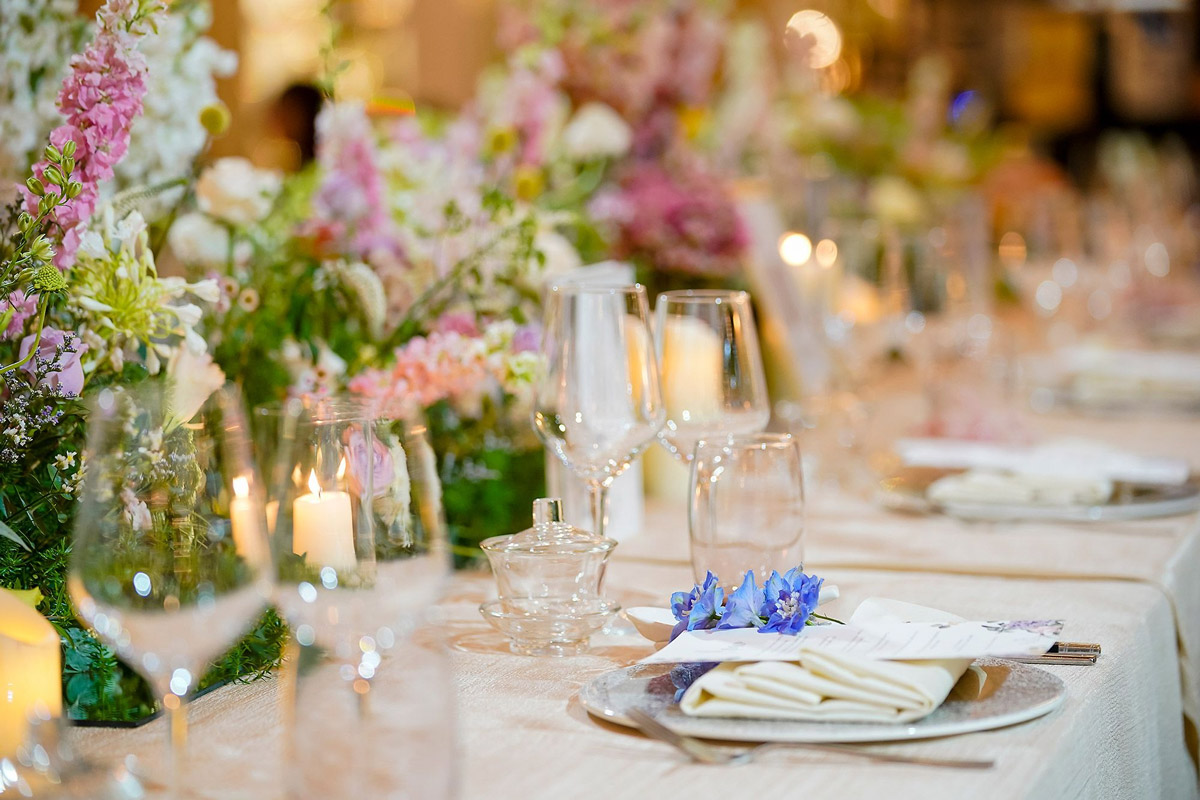 Some examples of the themes available currently include Luxury, which features elegant cascading white roses accented with luxurious touches of gold to represent the purity of love; Modern, a dreamy vision of pink roses and blossoms; and Rustic, a burst of autumnal colours, bringing to life the passion and serenity of marriage.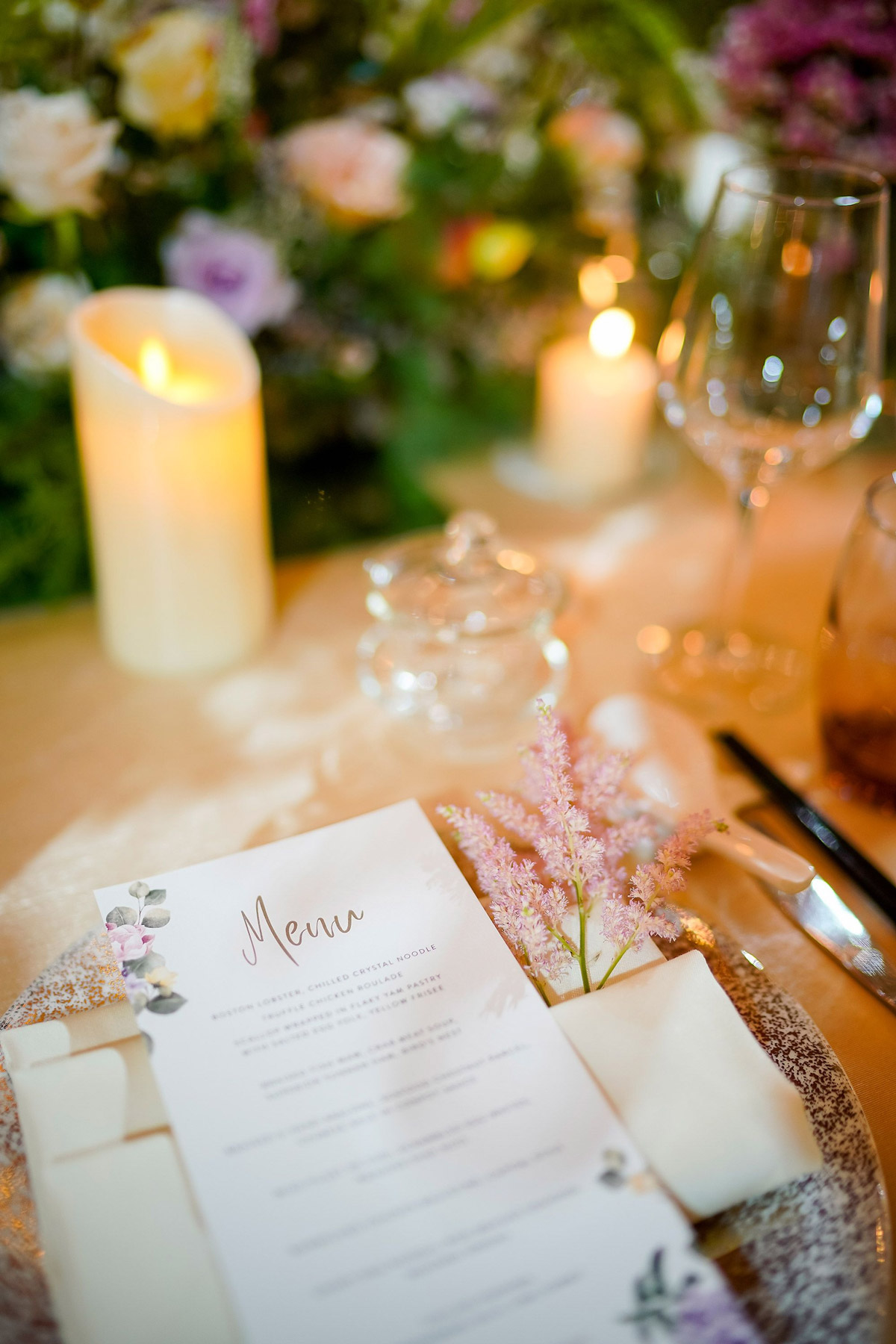 Even the details of your table settings will be carefully thought out for you!
Custom-tailored menus for an exquisite feast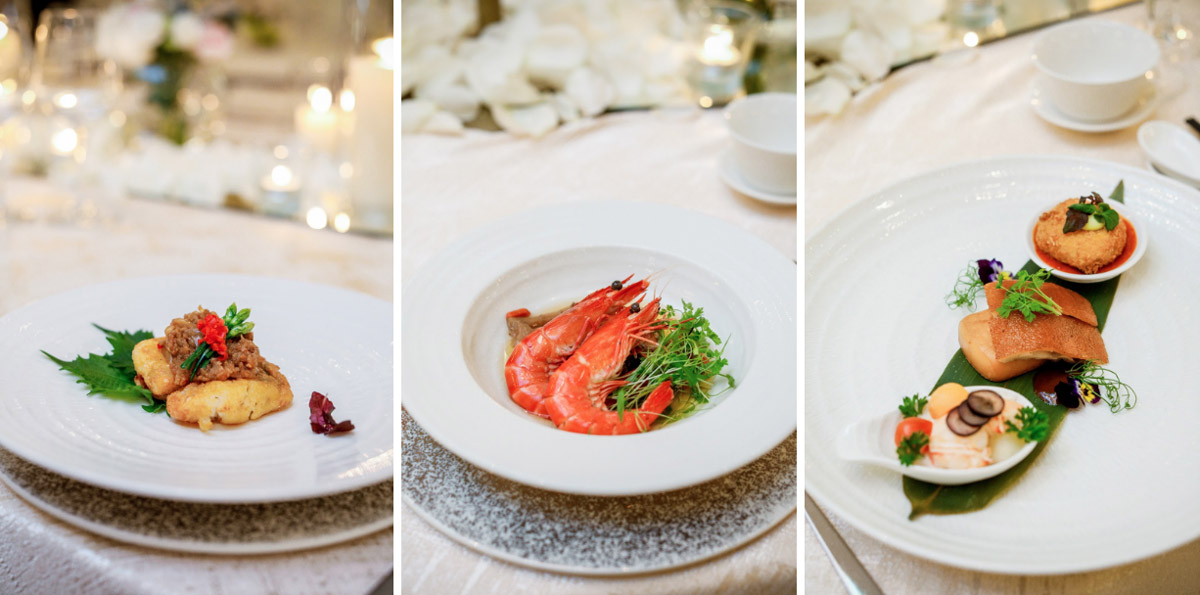 Some of the epicurean dishes available from the wedding menu
The diverse selection of menus provided by InterContinental Singapore will also leave you and your sweetheart spoilt for choice. From traditional specialities by Man Fu Yuan to artisanal menus prepared by a team of experienced chefs led by Executive Chef Eric Neo, who has over 20 years of culinary experience under his belt, you can rest assured that no matter which menu you select, your guests will be in for a gastronomical experience.
As food plays an important role in celebrations and can often leave a lasting impression on guests, InterContinental Singapore also makes sure to take auspicious dishes to the next level through the fusion of premium ingredients. Surprise your wedding guests with dishes such as Double-Boiled Chicken Soup with Abalone, Black Truffle, and Tianjin Cabbage which symbolises abundance and harmony, as well as the Signature Tea-Smoked Duck with Chinese Tea Leaves and Brown Sugar that signifies peace, luck, and unity.
For a truly bespoke wedding celebration, the menu can also be customised according to the couple's preferences upon request, so feel free to discuss your ideas with your wedding planner!
Luxurious bridal suite to retreat and relax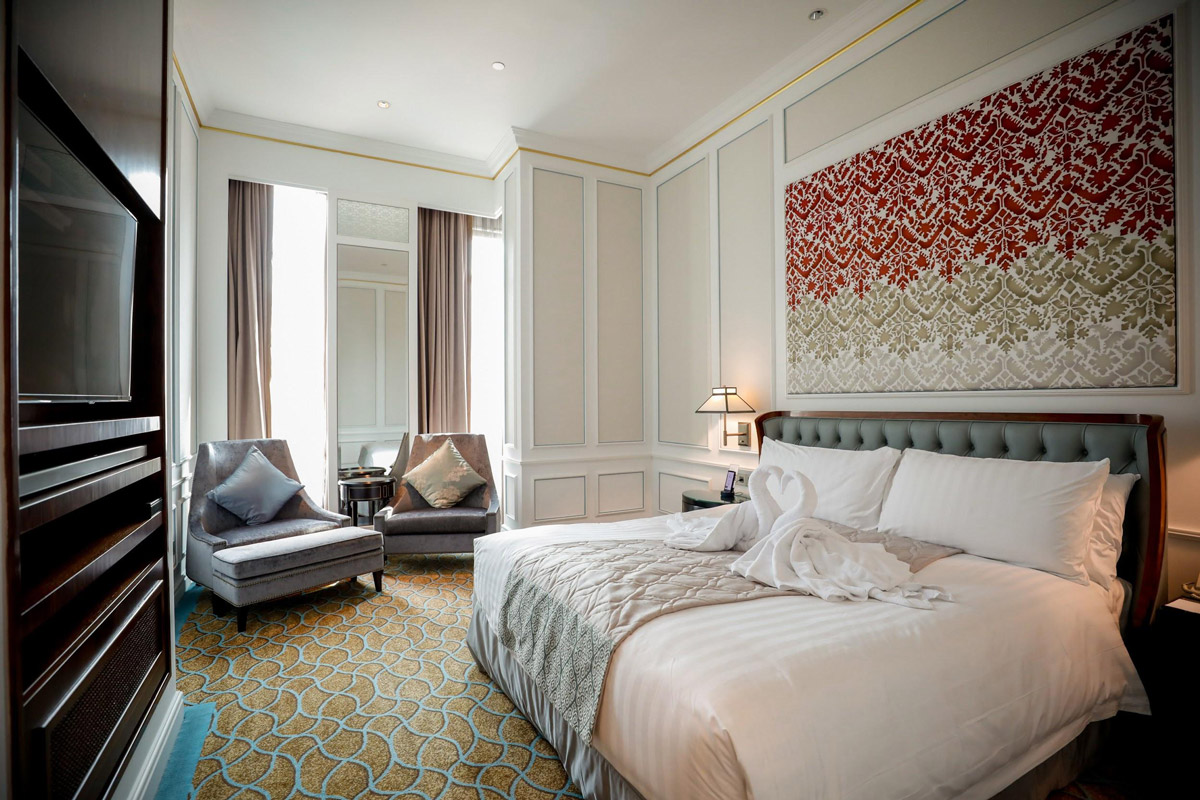 InterContinental Singapore's Upgraded Bridal Suite
After a long and hectic day, you and your partner deserve a rewarding, pampering session. Kick back and relax in a luxurious Bridal Suite with distinct stately bedroom and living spaces, as well as a spacious bathroom.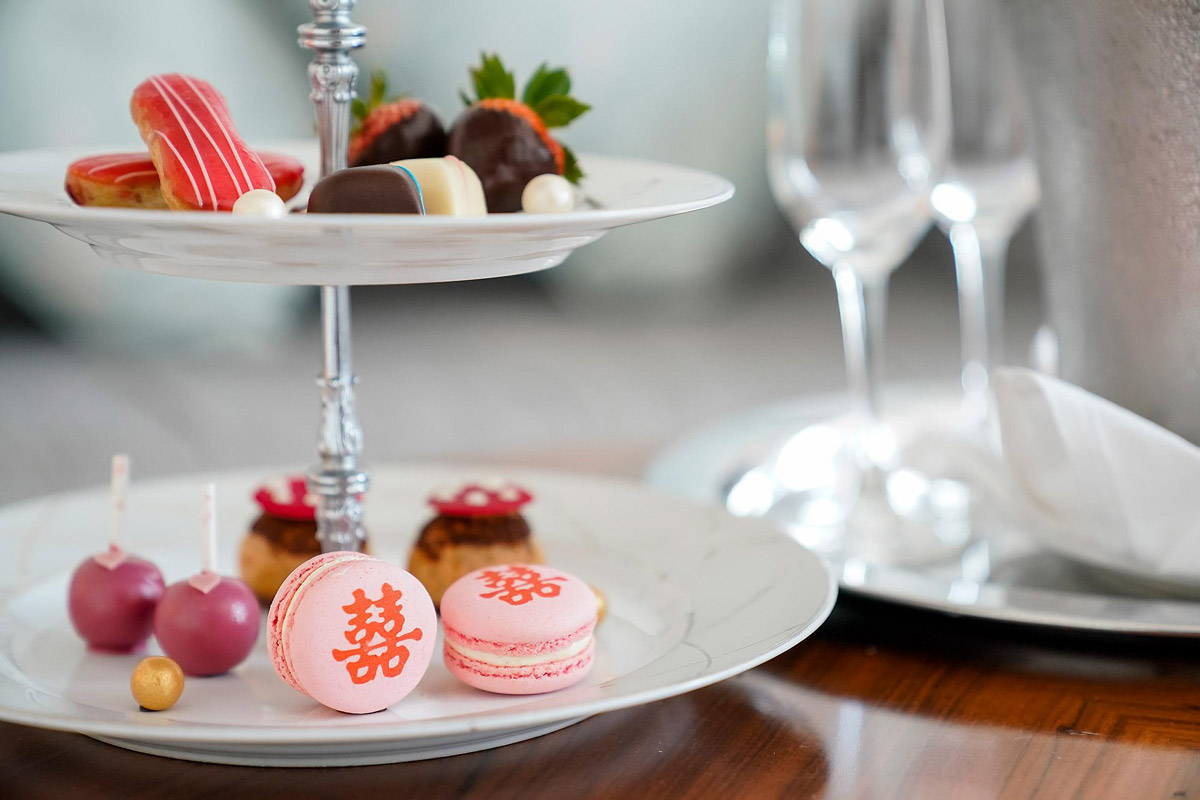 Furthermore, couples can also look forward to receiving in-room dining credit ($160 nett for a wedding lunch and $200 nett for a wedding dinner), complimentary breakfast at Club InterContinental Lounge, and handcrafted amenities to celebrate their journey together as one!
To kickstart your wedding journey with InterContinental Singapore, simply contact them here, drop them a call at +65 6825 1181, or email to sinhb.weddings@ihg.com for all enquiries.
InterContinental Singapore
Address: 80 Middle Road, Singapore 188966
Telephone: +65 6825 1181
Email:
sinhb.weddings@ihg.com
Website:
https://singapore.intercontinental.com/
Facebook:
https://www.facebook.com/ICSingapore
Instagram:
https://www.instagram.com/interconsin/
-----------------------------------------------------------------------------------------------------------------------------------------------------------
This article was written for InterContinental Singapore.
All images are from InterContinental Singapore.
InterContinental® Singapore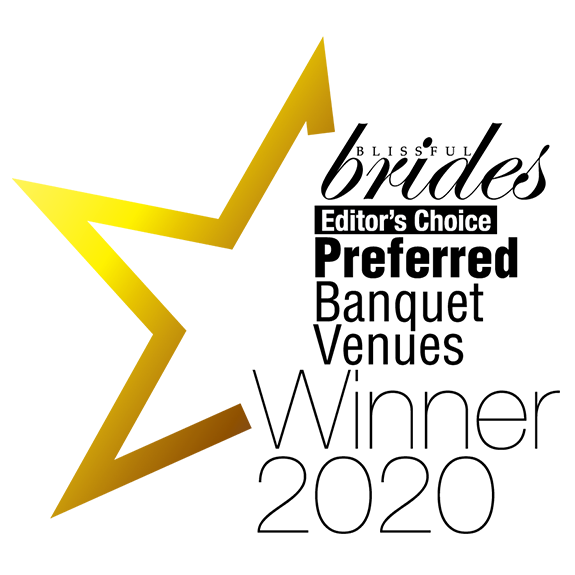 Rating:

Address:

80 Middle Road, Singapore 188966

Phone:

6825 1181