Kigi Catering: Wedding Catering Done Right with Gourmet Delicacies & Personalised Decor Set-Ups
2020-07-29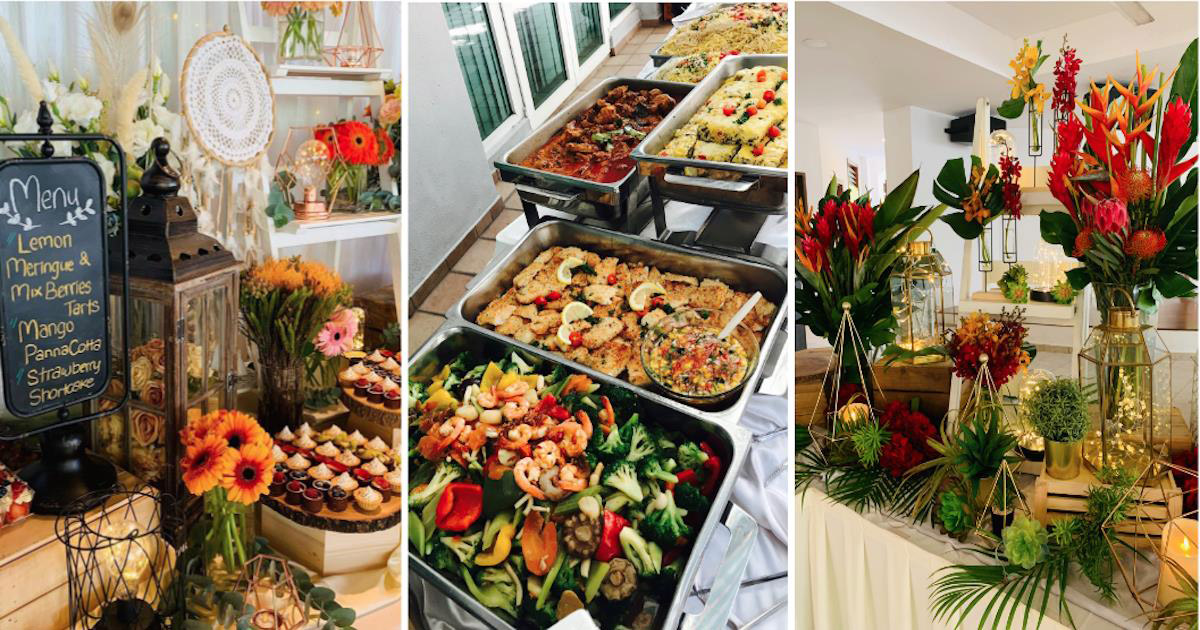 Good food is a quintessential ingredient for a memorable celebration – but so is the venue decor and delivery of the event. Besides whipping up culinary delicacies, a wedding caterer should also be able to dish out professional-looking nuptial decor and top-notch service.
Kigi Catering is one such wedding caterer in Singapore that ticks all the boxes. Specialising in church wedding events, Kigi Catering offers gourmet choices home-cooked with fresh ingredients, themed aesthetics, and highly-personalised service.
Premium catering of the finest quality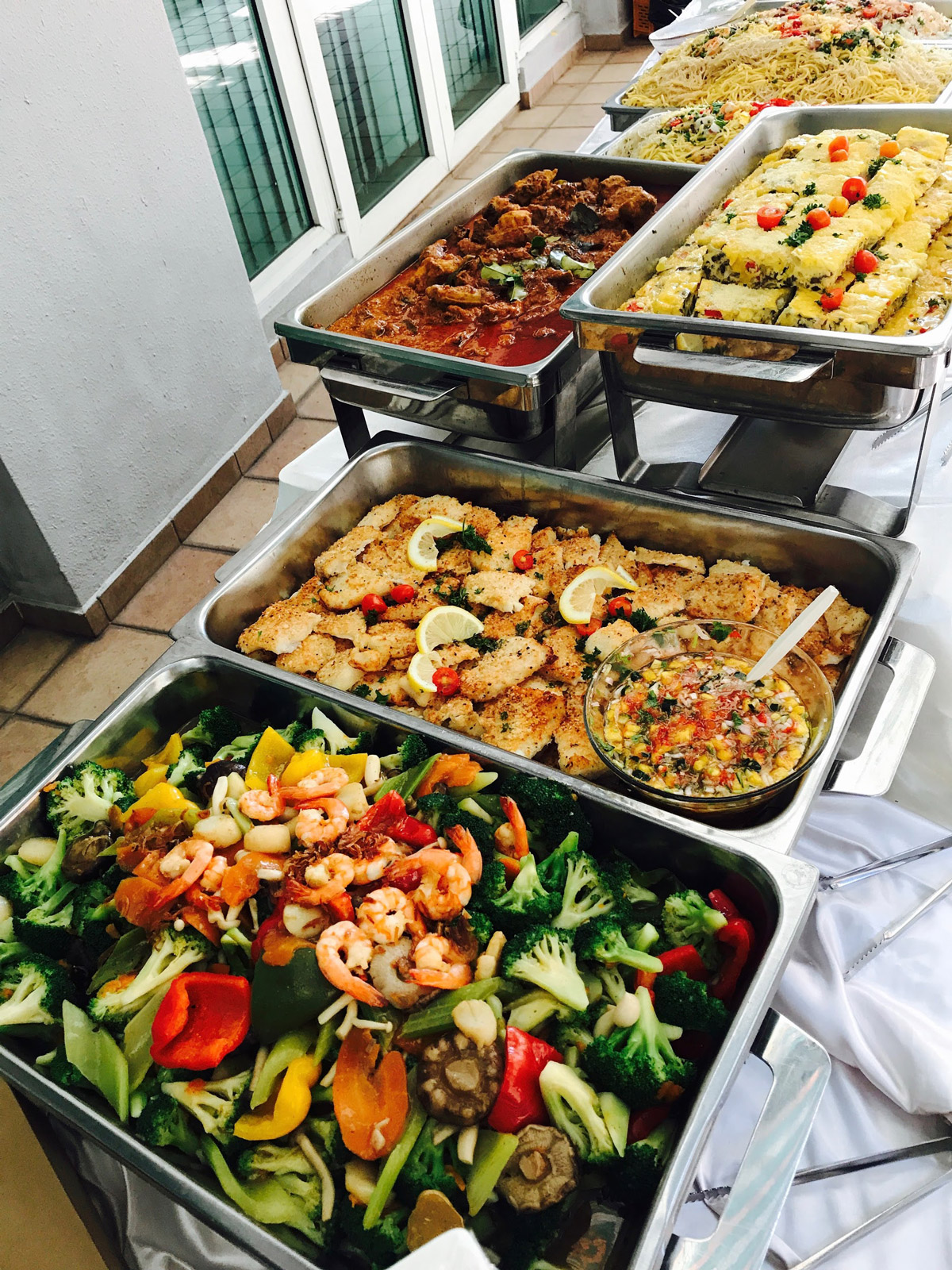 One of the best qualities of Kigi's food is that they are homemade by a team of chefs with a passion for food. They're also made with only the freshest ingredients available, making Kigi Catering especially suitable for weddings because your friends and family – the ones you care about most – are served an array of comforting, delicious, and most importantly, healthy dishes.
Curries are made from scratch, coconut milk is cold-pressed instead of powdered, and potatoes are boiled, peeled, and mashed manually to craft a pie. Just to name a few, some of their crowd-favourites include Wok-fried Hokkien Prawn Mee, Penang Style Chicken Kapitan, Garlic & Herb Butter Rub Roast Chicken, Parmesan Almond Crumbled Fish Fillet, Beef Rendang Shepherd's Pie, and Handcrafted Lemon meringue Tartlets.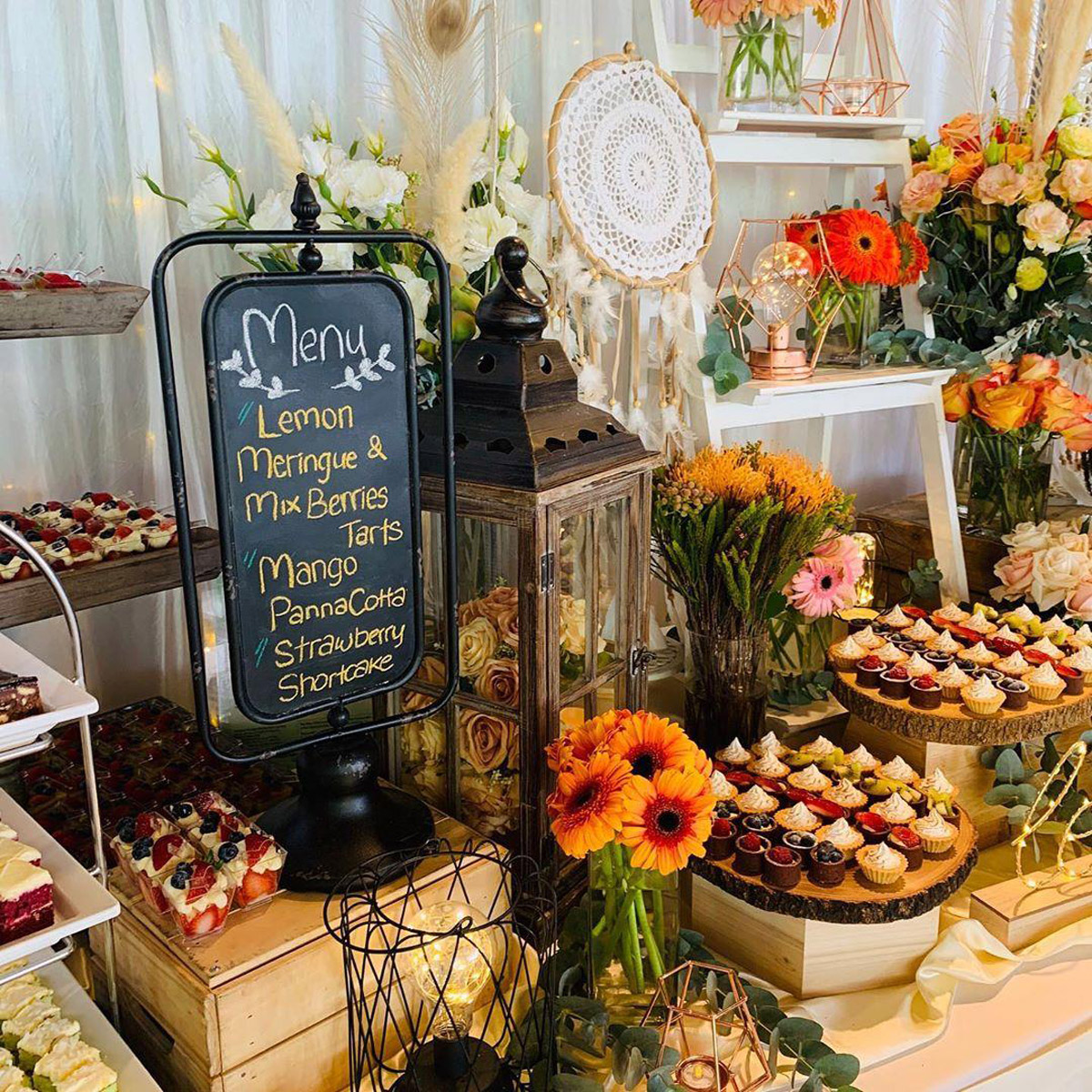 Halal-certified with a wide variety of dishes that will cater to all guests, young and old, their food is also friendly on the wallet with wedding packages at just $18 or $25 per pax. This allows couples to stretch their dollar without compromising on variety or quality!
A variety of themes
Whether you prefer dainty florals, whimsical vintage vibes, or tastefully traditional decor, Kigi Catering's wide variety of themes will leave you spoilt for choice. These include Vintage Garden, Oriental Nyonya, LOVE & Romance, Botanical, and more, and each comes with customisable colour themes and a complete assortment of props and flowers to bring the set-up to life.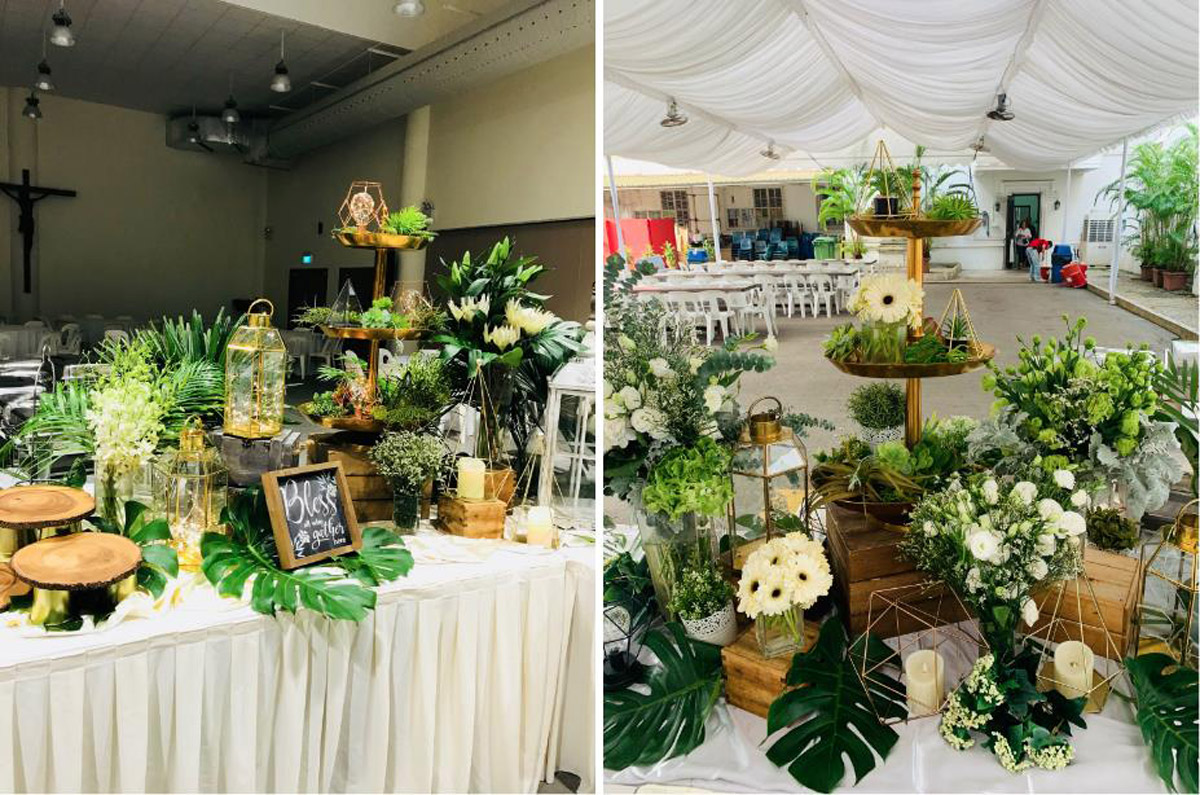 Botanical Theme
Those who love nature can opt for their Botanical Theme, which uses plenty of lush greeny and fresh plants to create a mini garden of your own in your wedding venue. Paired with simple wood elements, the theme adds a calming and elegant touch to your celebration, but can also come with a splash of colour if you wish to spice it up a little.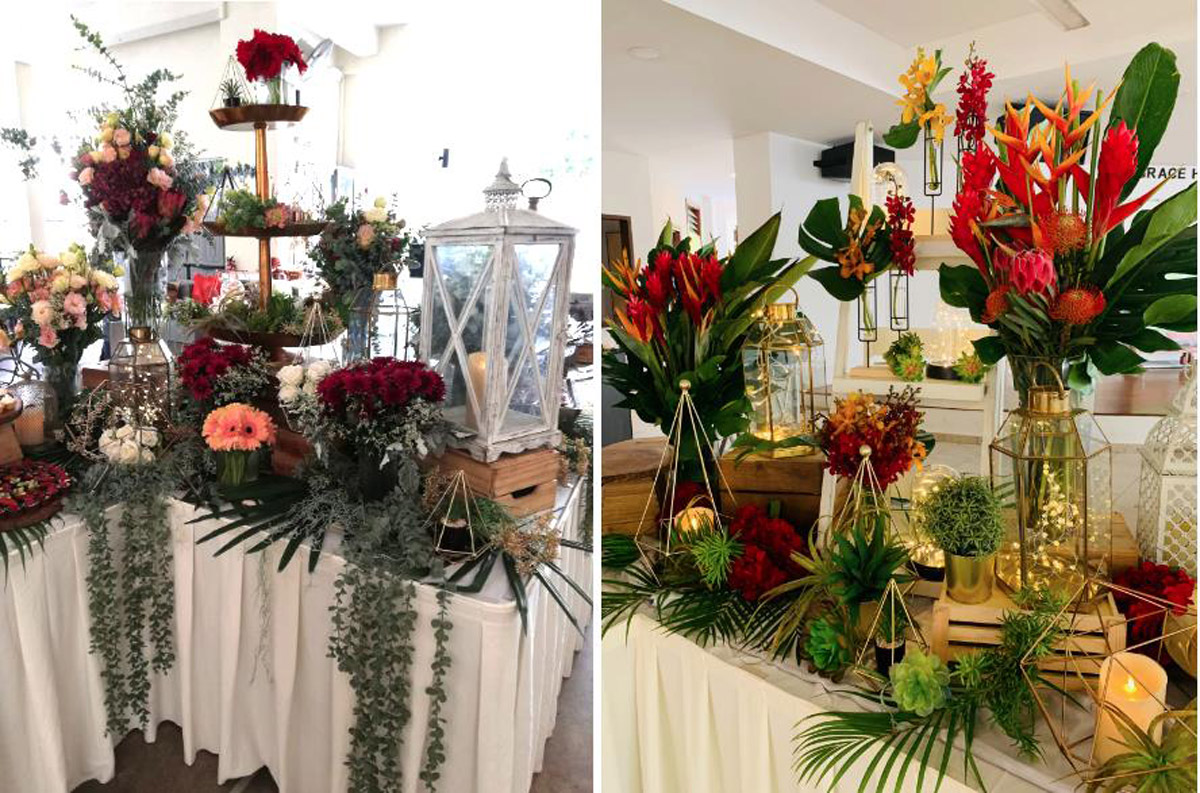 Botanical Theme
Alternatively, those who wish to show off their Peranakan heritage can also do so with Kigi's Oriental Nonya Theme! Featuring bright and bold colour, this vibrant set-up has Peranakan elements and props such as batiks, tingkats, and baskets as its finishing touches.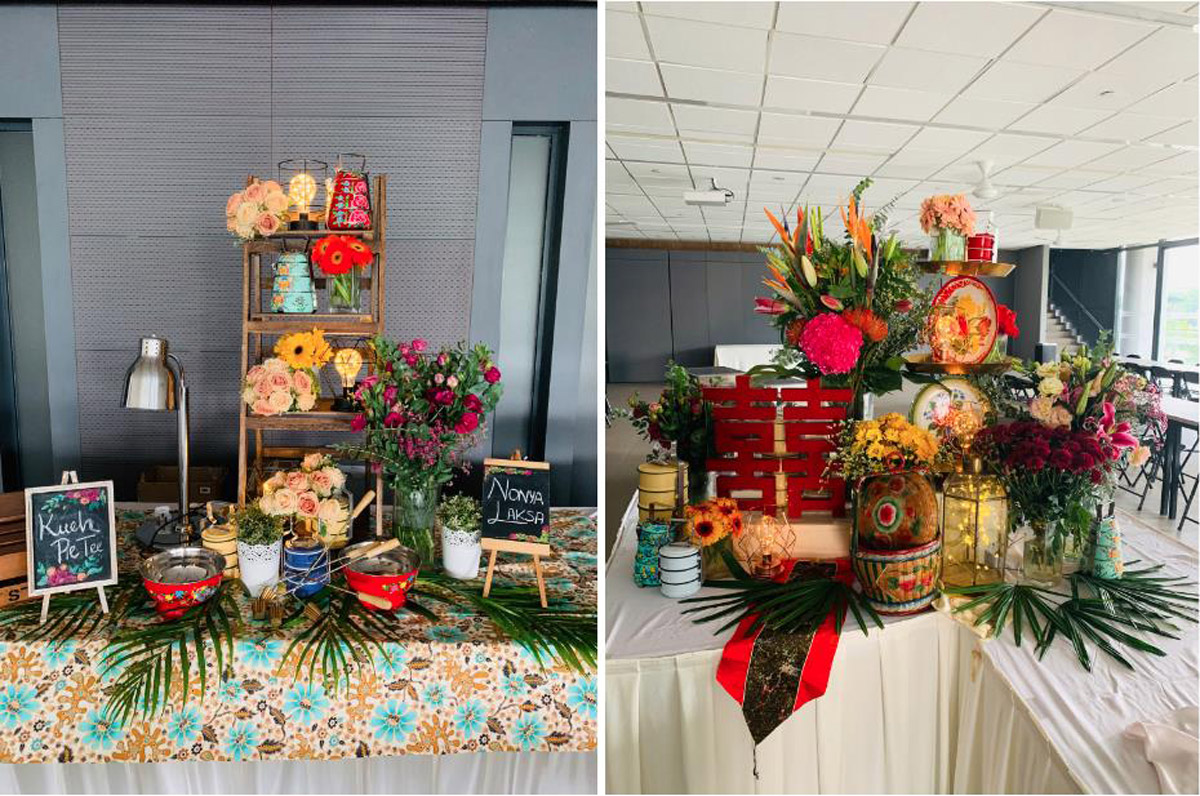 A special mash-up of Oriental Nonya and Botanical
However, the team at Kigi Catering understands that ultimately, the decor needs to showcase your unique personality. If you wish to combine elements from various themes, feel free to highlight this to them and they will be more than happy to work out something that best expresses your style and character.
Going above and beyond
With a passion to provide not just the best epicurean feast but also the best wedding experience, the team at Kigi Catering really goes above and beyond. For the eco-conscious, biodegradable wares are provided; live stations are available upon request; special decor pieces are personalised if needed, such as a stylish bar set-up for something as simple as a salad or citrus-infused beverages.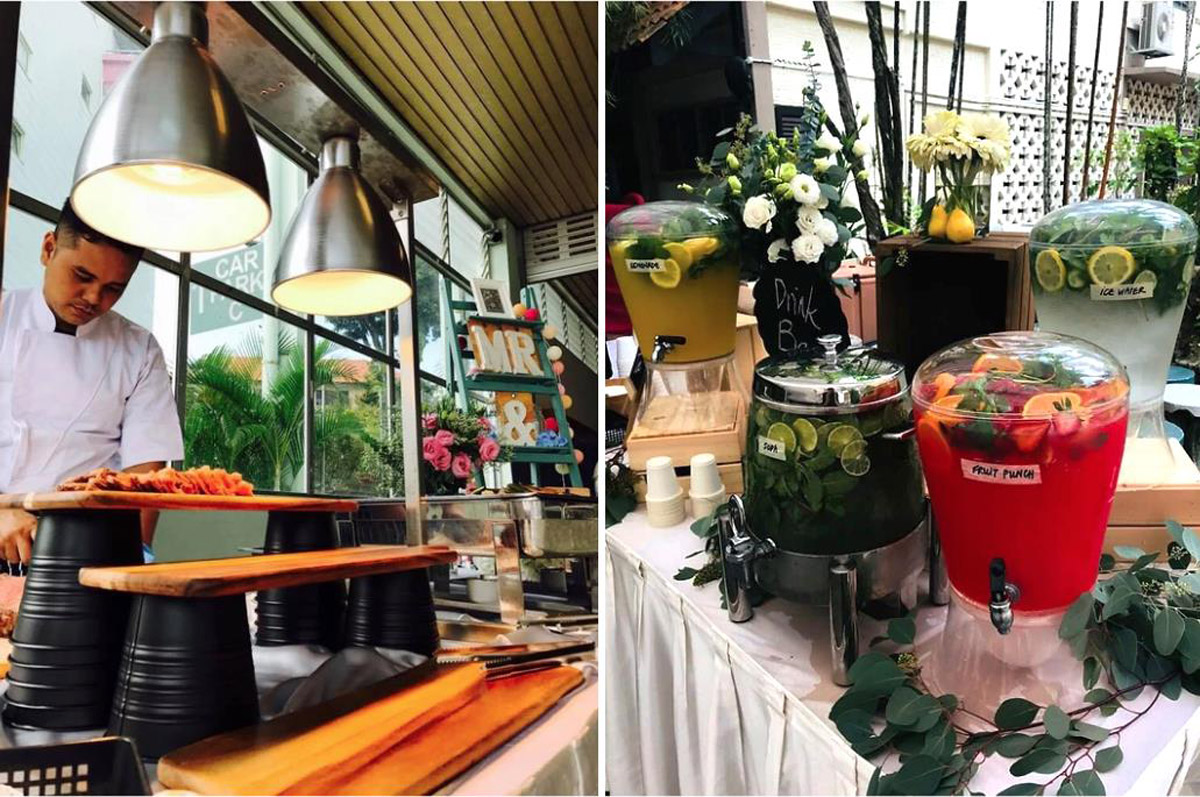 Roast Beef Live Station and Mocktail Bar
It's no wonder that Kigi Catering only has a limited number of slots available per day to guarantee such high-quality services! To secure such a dependable support team for yourself on your special day without having to bust your budget, simply reach out to Kigi Catering at sales@kigicatering.com or call +65 6749 4858.
Kigi Catering
Telephone: +65 6749 4858
Email:
sales@kigicatering.com
Website
Facebook
Instagram
________________________________________
This article was written for Kigi Catering.
All photos were sourced from Kigi Catering.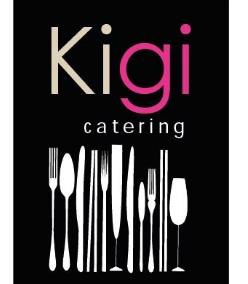 Kigi Catering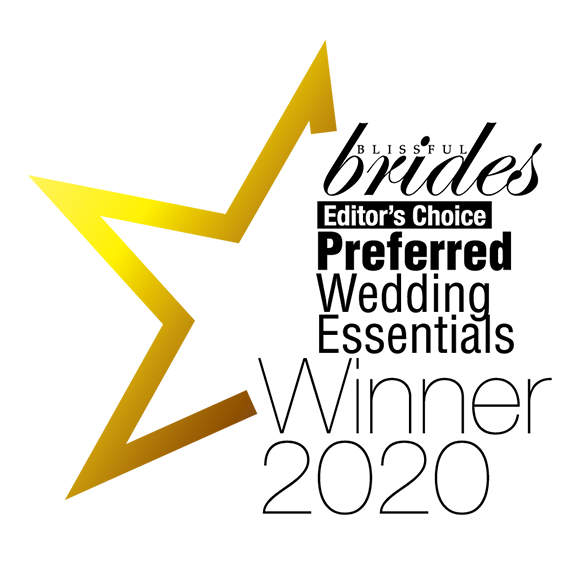 Rating:

Address:

11 Kaki Bukit Road 1 #05-01 Eunos Technolink Singapore 415939

Phone:

67494858