Look Bold, Classy & Glamorous with Malena Bridal Haute Couture
2020-07-28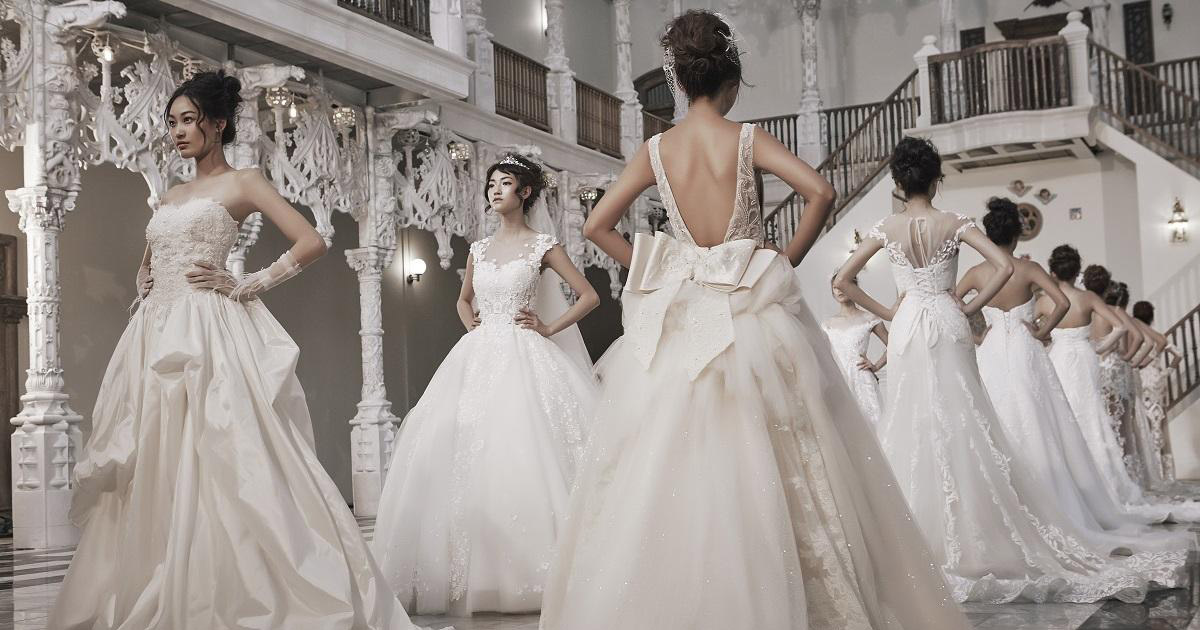 Choosing the perfect wedding dress is no easy feat for any bride, which is something that Malena Bridal Haute Couture understands. As they pride themselves on making every bride the most beautiful woman on their big day, Malena Bridal Haute Couture offers an extensive number of wedding services to ease every bride's worries.
Besides solely offering a huge selection of gowns that can cater to your unique preferences, they also offer exemplary bridal styling services and even pre-wedding and actual day photography and cinematography services.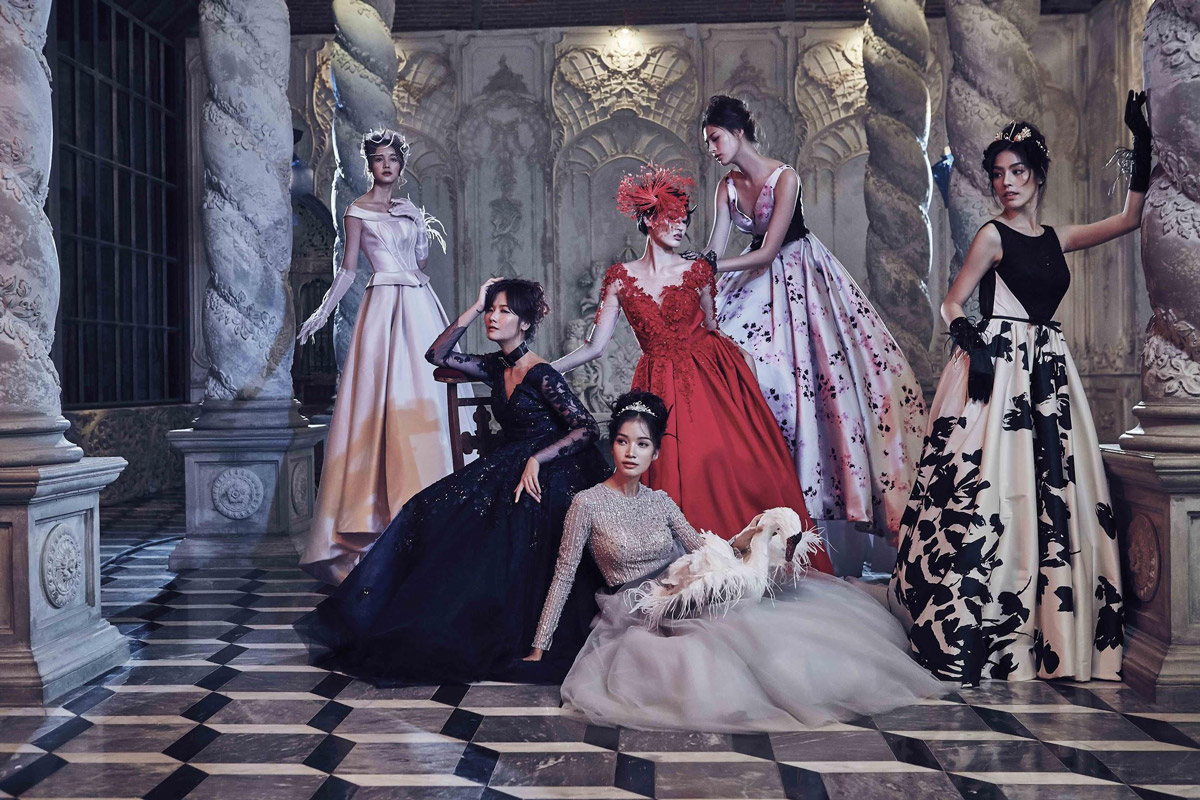 Unlike their counterparts, Malena Bridal Haute Couture has a knack for creating romantic, stunningly-exquisite wedding gowns. With hints of a vintage Victorian style, these are perfect for any bride who is looking for a divine dress with old-school charm.
Malena Bridal Haute Couture also has a signature gown style that is bold, glamorous, and classy. From sleek and simple designs to sexy and show-stopping dresses, Malena Bridal Haute Couture provides the perfect gown rental service for every body type with their extensive gown collection.
Allure collection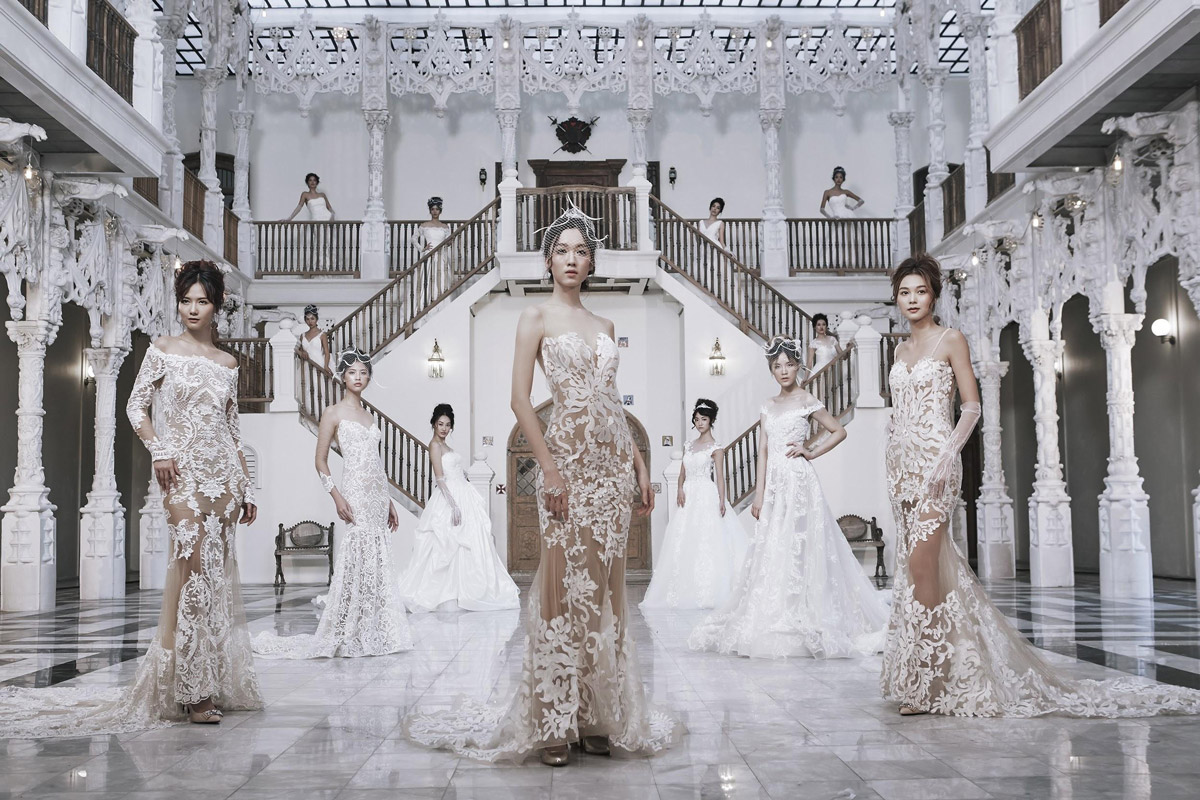 Inspired by the beauty of nature and everlasting love between swans, the Allure Collection features 3D floral appliques on a second-skin illusion that exudes sexiness and boldness. On the other hand, for those who prefer something less revealing, the collection also features a huge array of stunning and exquisite dresses which are sure to mesmerise everyone effortlessly.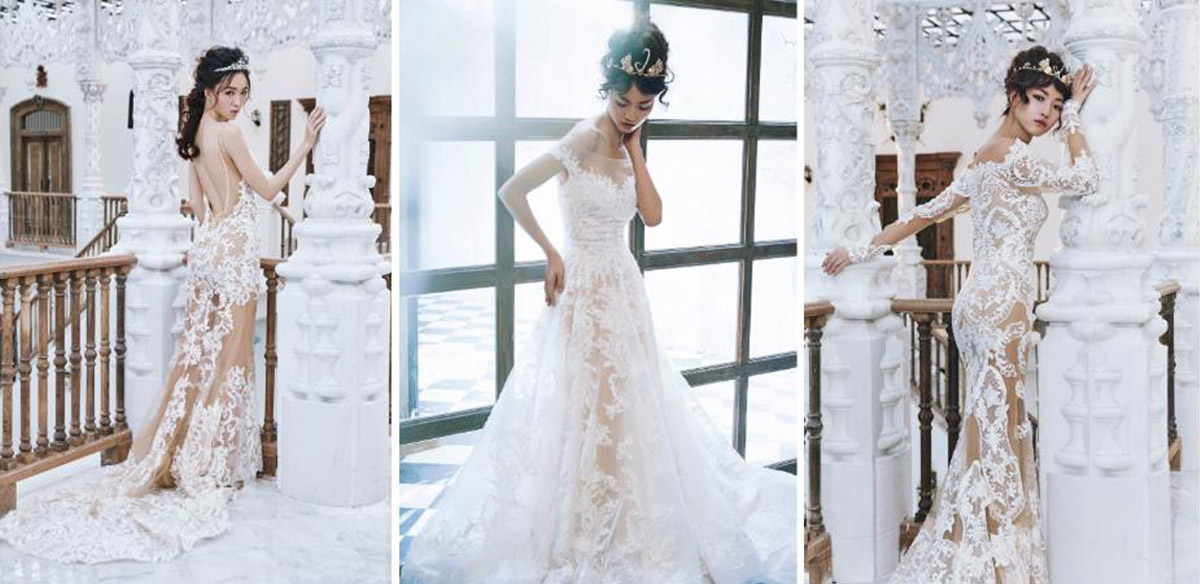 From dramatic long trains to classic A-lines and the ever-popular mermaid gowns, they have just the gown to enhance your figure and highlight your best features.
Addiction collection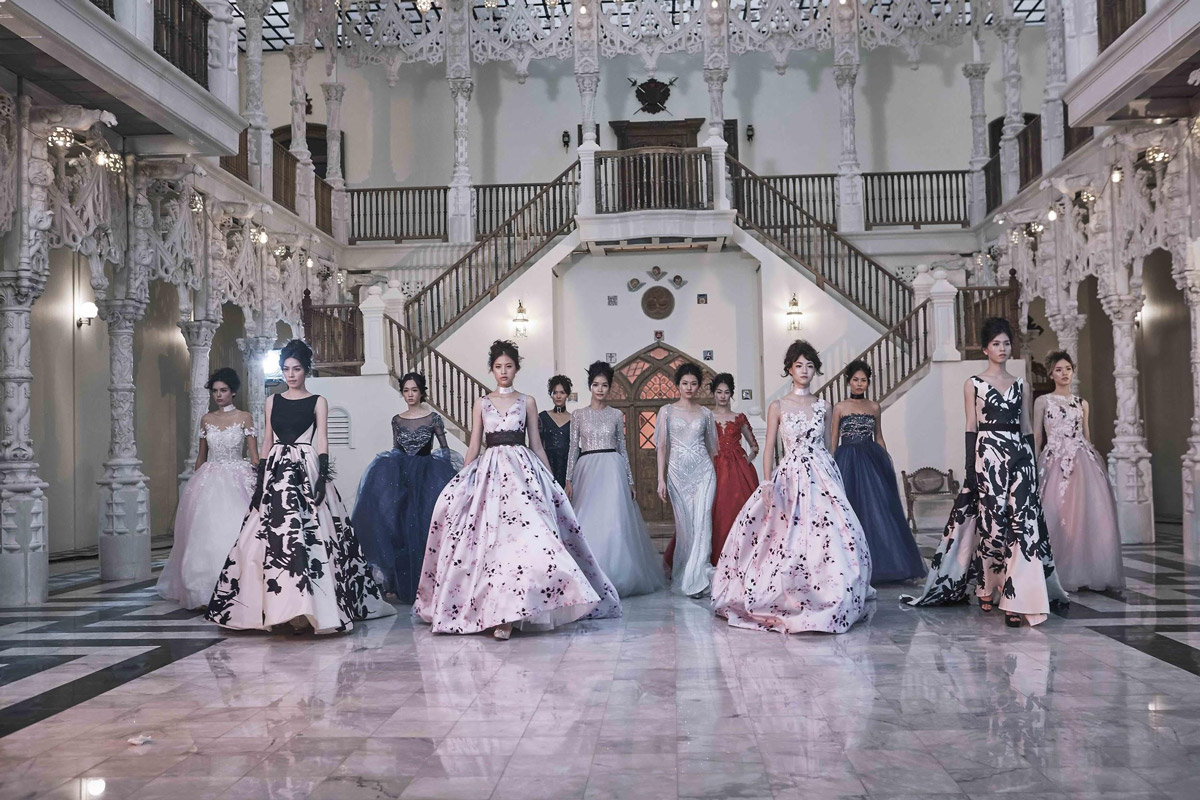 If you are looking for an evening reception dress to change into to showcase a bolder colour and style, or even wanting to break away from the conventional and stereotypical white ceremonial dress, the Addiction Collection is perfect for you!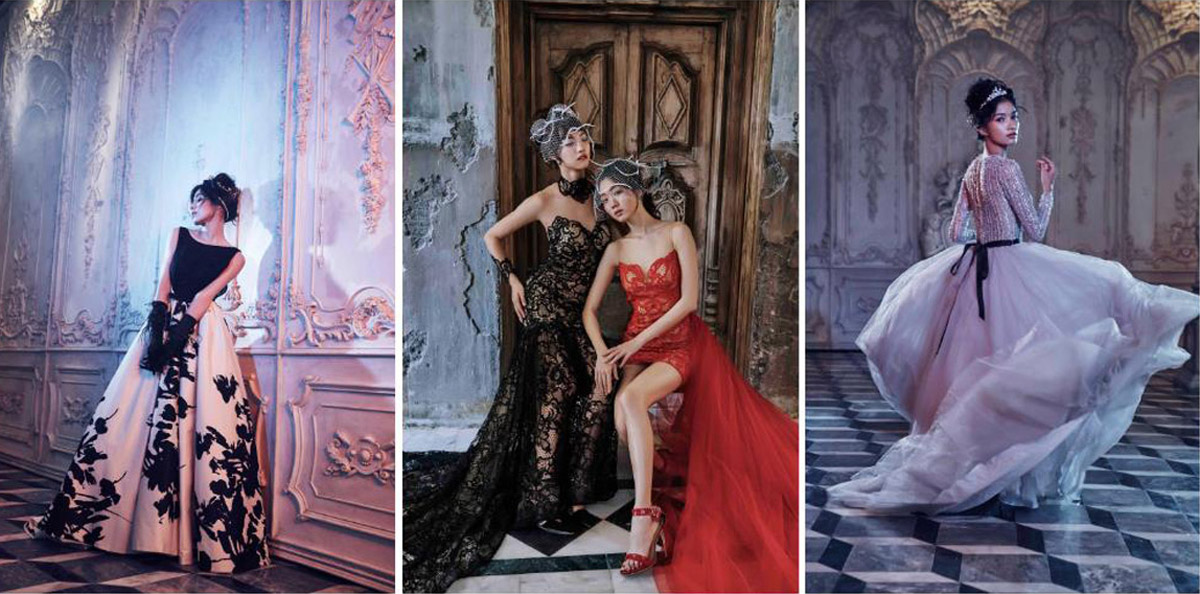 In line with the theme of swans in the Allure Collection, this collection was inspired by the black swan in Swan Lake, featuring a series of dresses which are rebelliously glamorous and beautiful.
Zodiac collection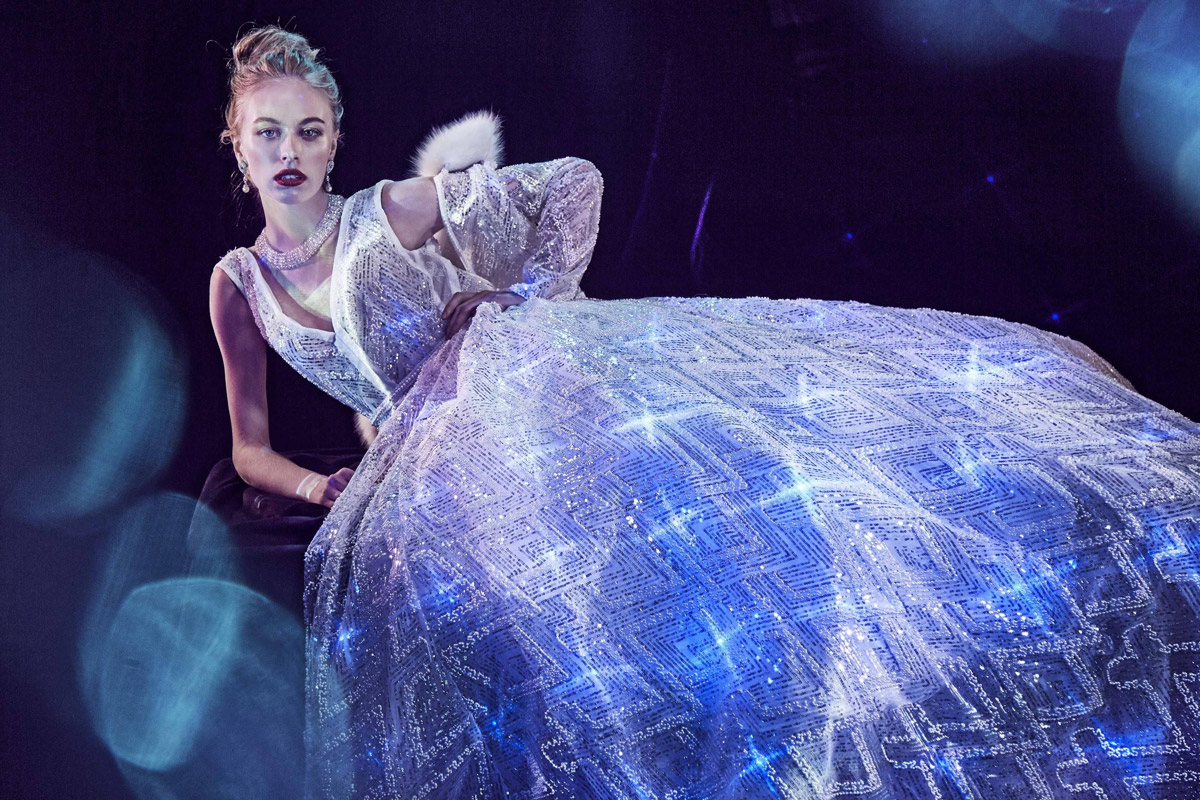 For those who are looking for something even more exquisite and personalised, Malena Bridal Haute Couture offers the Zodiac Collection, which is tailored specifically to your Zodiac to showcase your personality.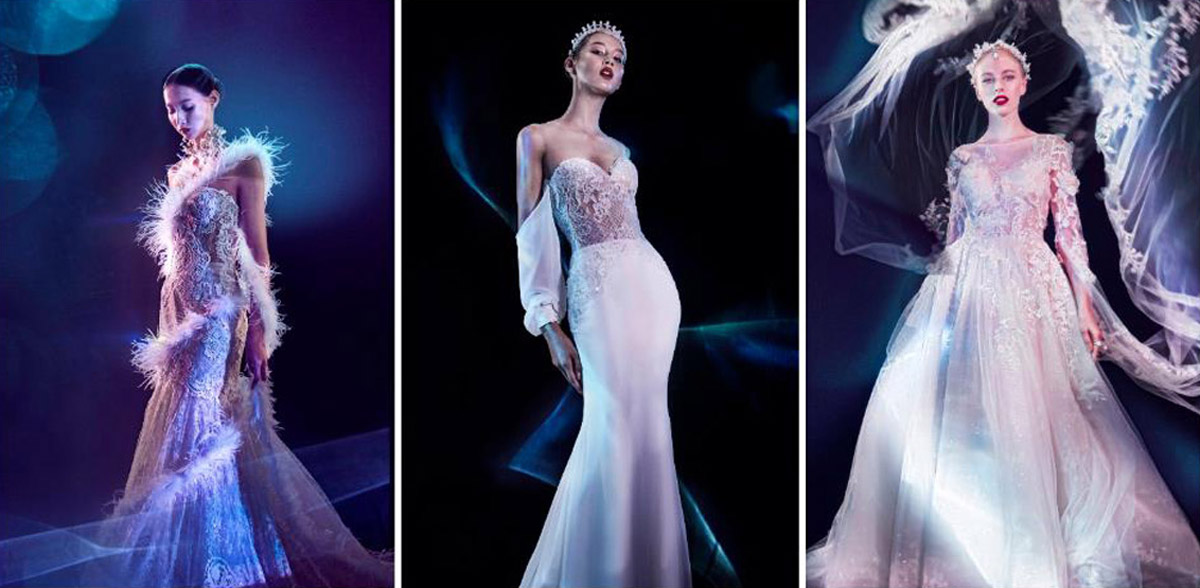 Incorporating the mystical allure of Zodiac, walk down the aisle confidently as you wear your heart on your sleeve and exude overflowing poise and grace!
Traditional yet elegant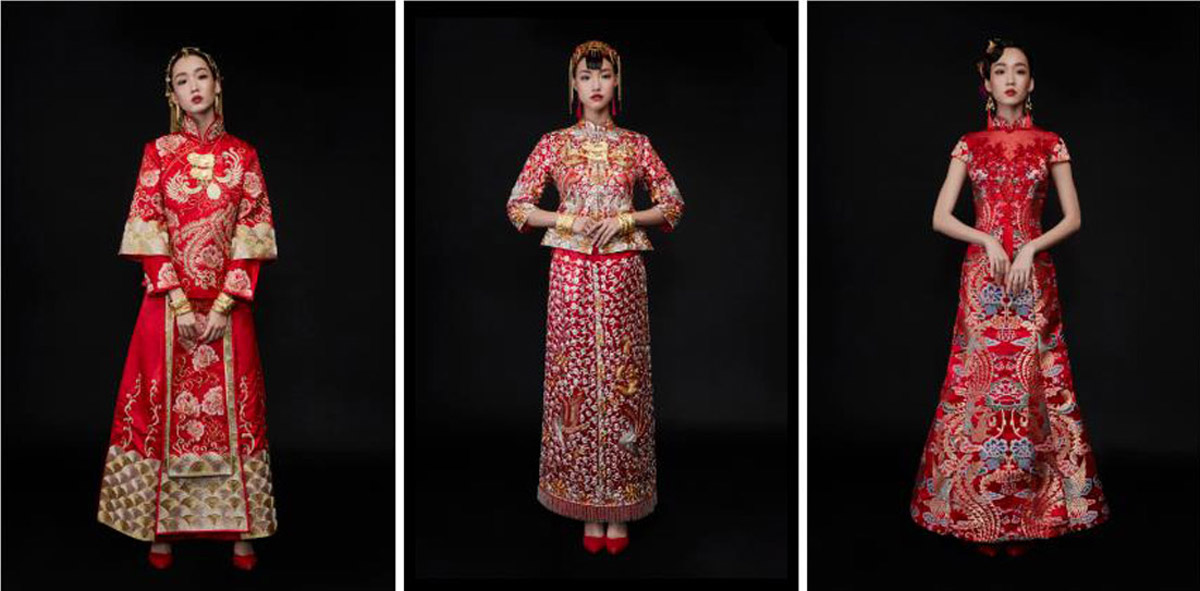 Typically worn during the traditional Chinese tea ceremony, the striking red Kua dress is known to symbolise luck and happiness to celebrate this auspicious occasion. Despite its rich history, most brides may be put off by the idea of traditional Kua dresses which may look old-fashioned.
However, Malena Bridal Haute Couture adds a modern twist to the traditional dress to create stylish and fashionable pieces that exude elegance and sophistication while retaining the true historical value of the Kua dress!
Featuring elaborately embroidered motifs which are sewn by hand, brides can choose if they want traditional elements such as a dragon and a phoenix, or auspicious embellishments such as peonies and pomegranate.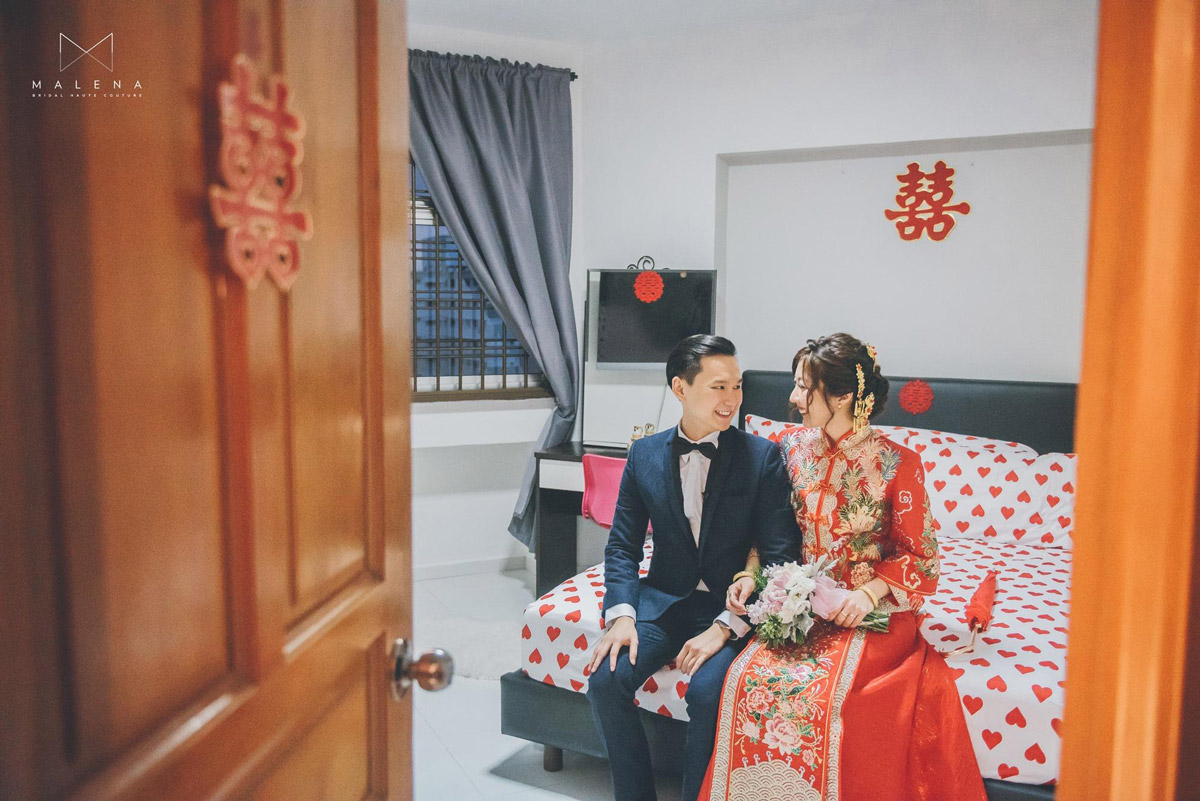 These dresses usually require 3 to 6 months to complete — there's no doubt that Malena Bridal pays special attention to ensure that every detail of the dress is carefully and painstakingly sewed to perfection!
Impeccable bridal styling services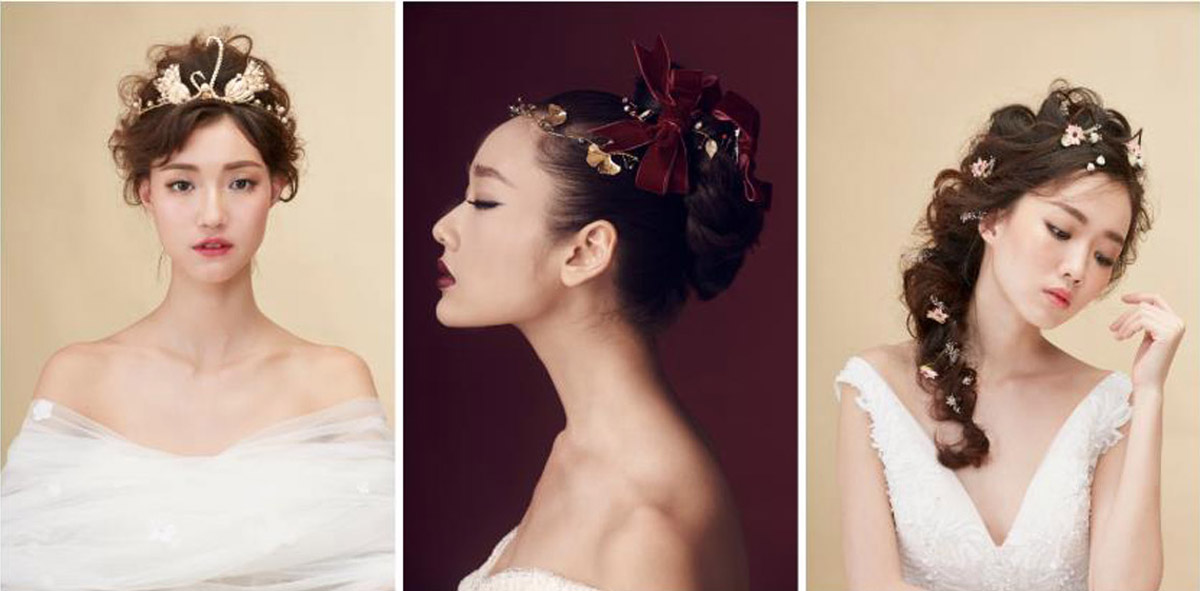 Besides your dream dress, having flawless makeup and hair can also help to enhance your natural beauty and overall look. From the selecting of the right eye shadow, lipstick, and foundation base to handcrafting unique hair accessories, their in-house bridal make-up artist will help you to look your finest and glow with radiance.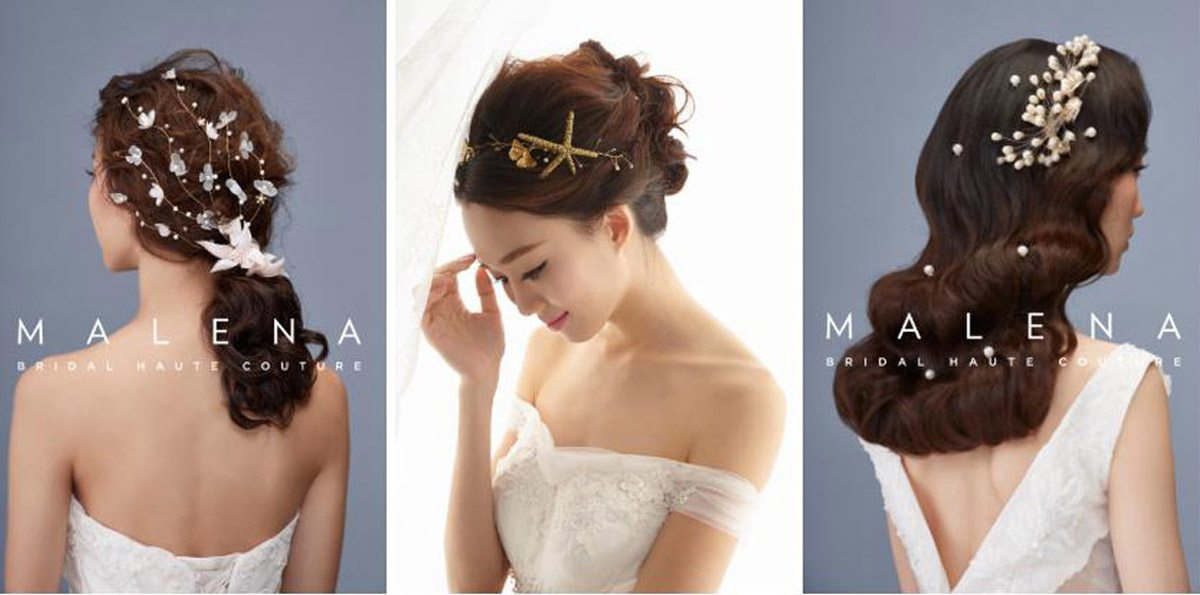 Capturing important moments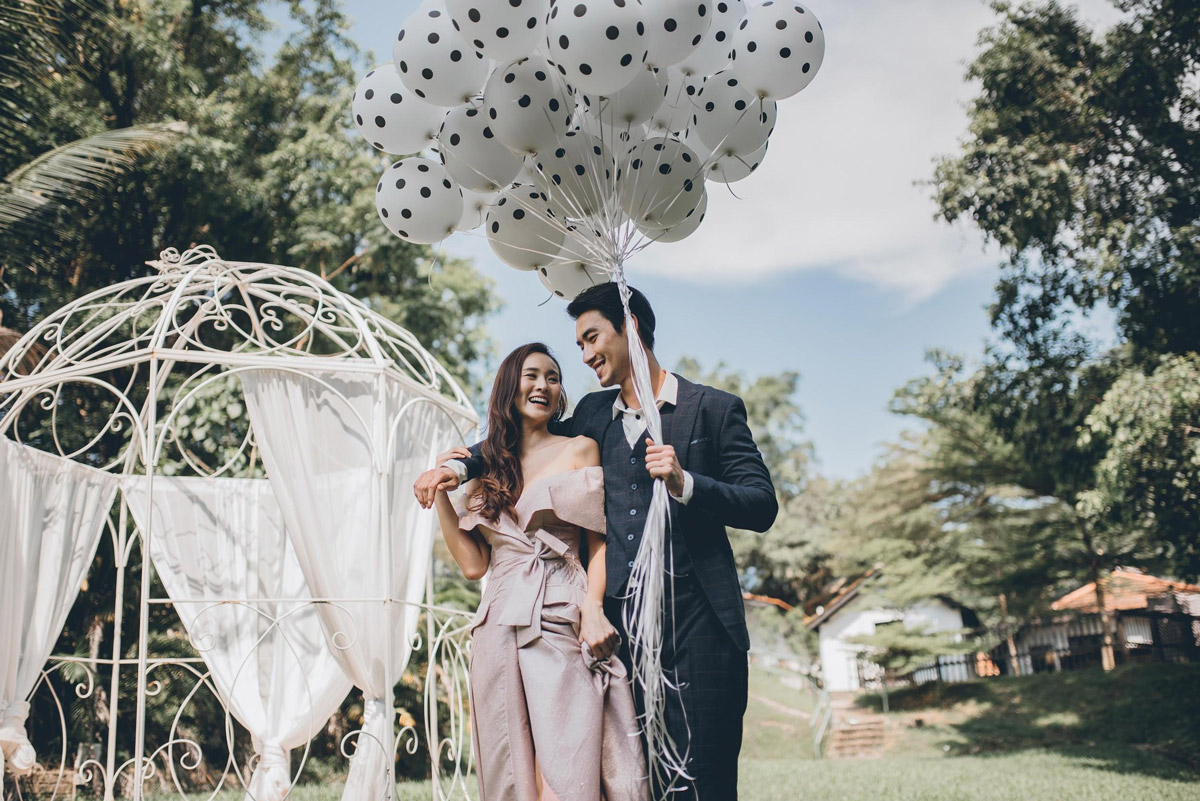 Malena Bridal Haute Couture also offers pre-wedding as well as actual day photography and cinematography services to immortalise your special day. Known for their highly-raved contemporary style that combines grand themed photoshoots with personalised, candid moments, you and your partner can look forward to revisiting places of significance to the both of you and simply have fun, while Malena Bridal Haute Couture's team of professional photographers capture your raw emotions and genuine happiness.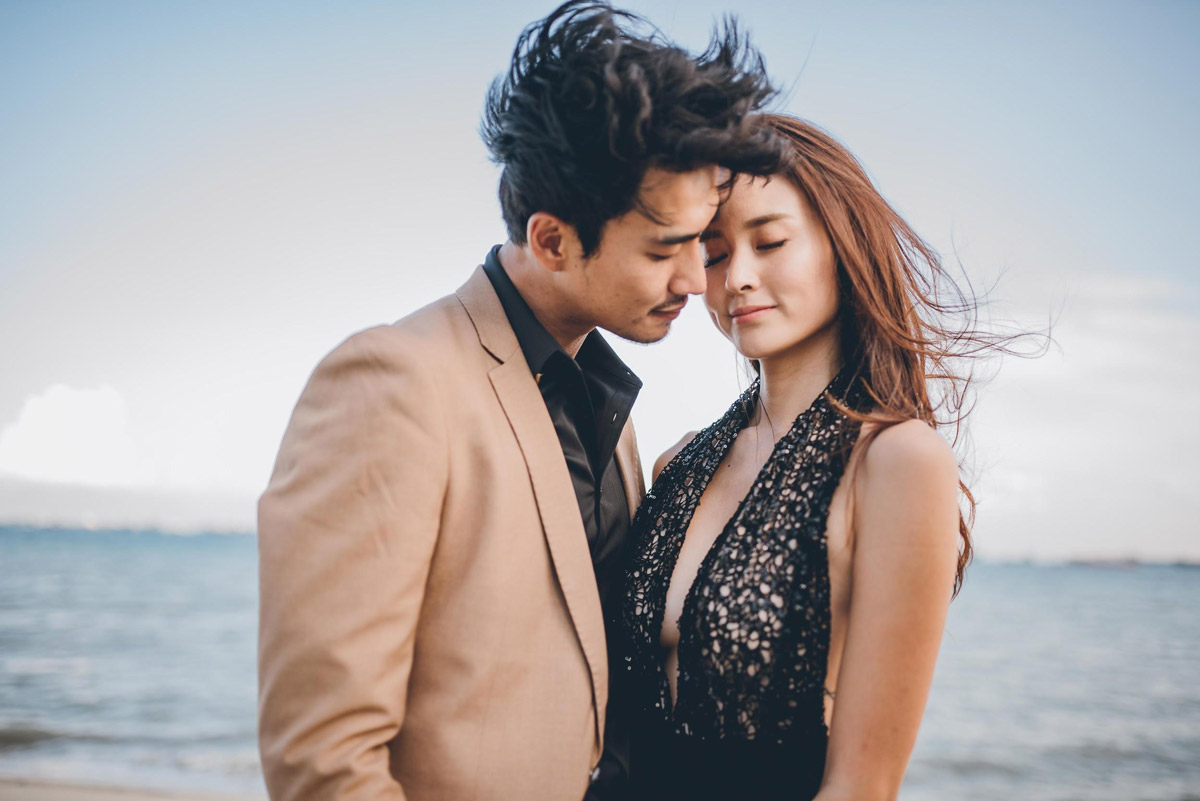 Couples who are open to trying out new styles and locations can also rely completely on their experienced photographers to help you creatively capture your love story in a unique way, allowing your pre-wedding photographs to stand out from the rest!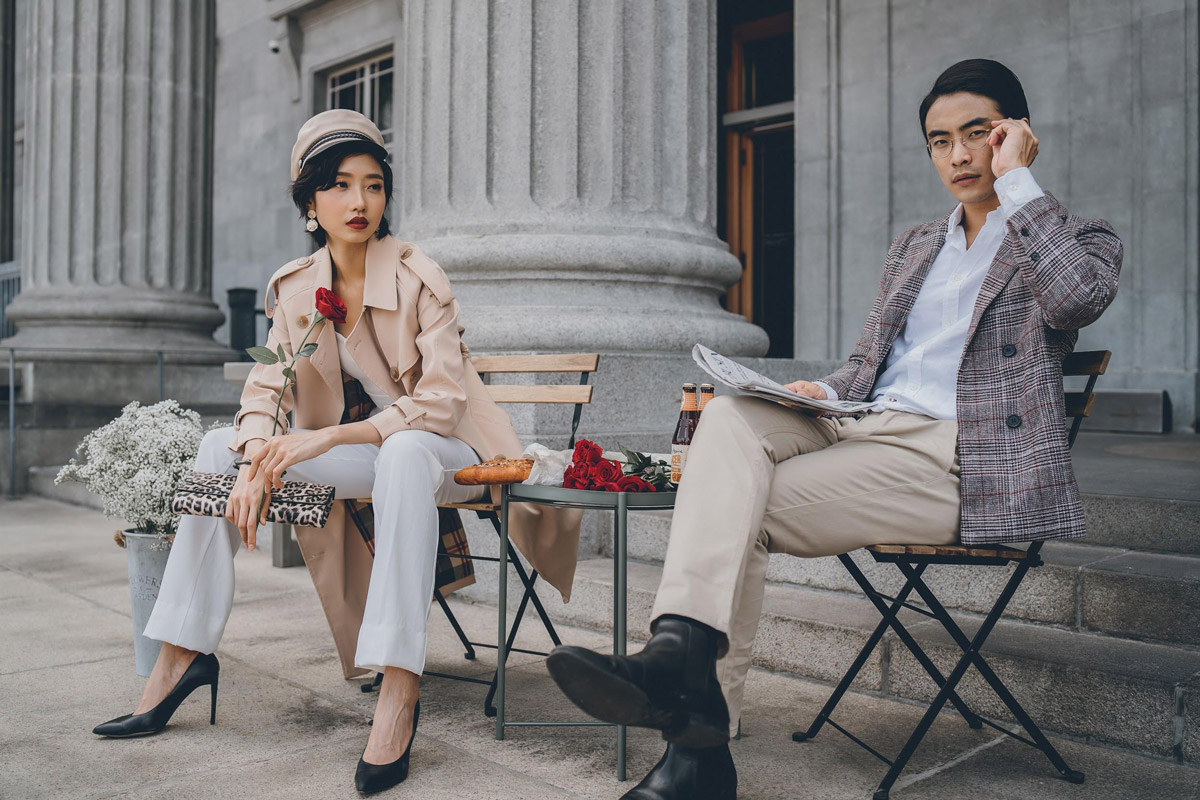 Whether it's photography or videography, the experienced professionals at Malena Bridal Haute Couture are sure to capture the essence of your relationship so that you can showcase your love, passion, promises made, and memories shared with your guests at your wedding ceremony.
With such an extensive number of services offered, let Malena Bridal Haute Couture be the one to help you alongside your wedding journey!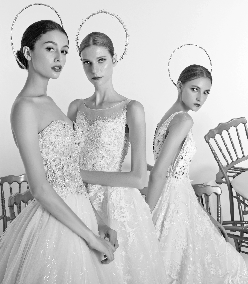 Malena Bridal Haute Couture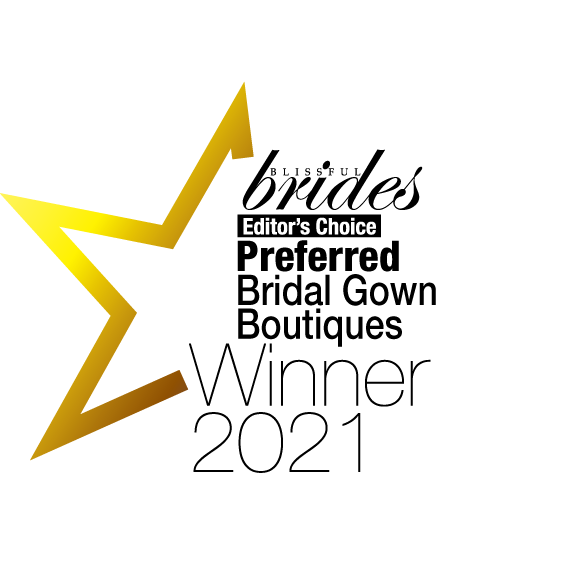 Rating:

Address:

#02-16-B City Gate, 371 Beach Road, Singapore

Phone:

65 6455 2291, 65 9837 9197