M Hotel Singapore: Treat Yourself to Luxurious Ballrooms with Private Chefs & Jacuzzi in Bridal Suites
2020-02-18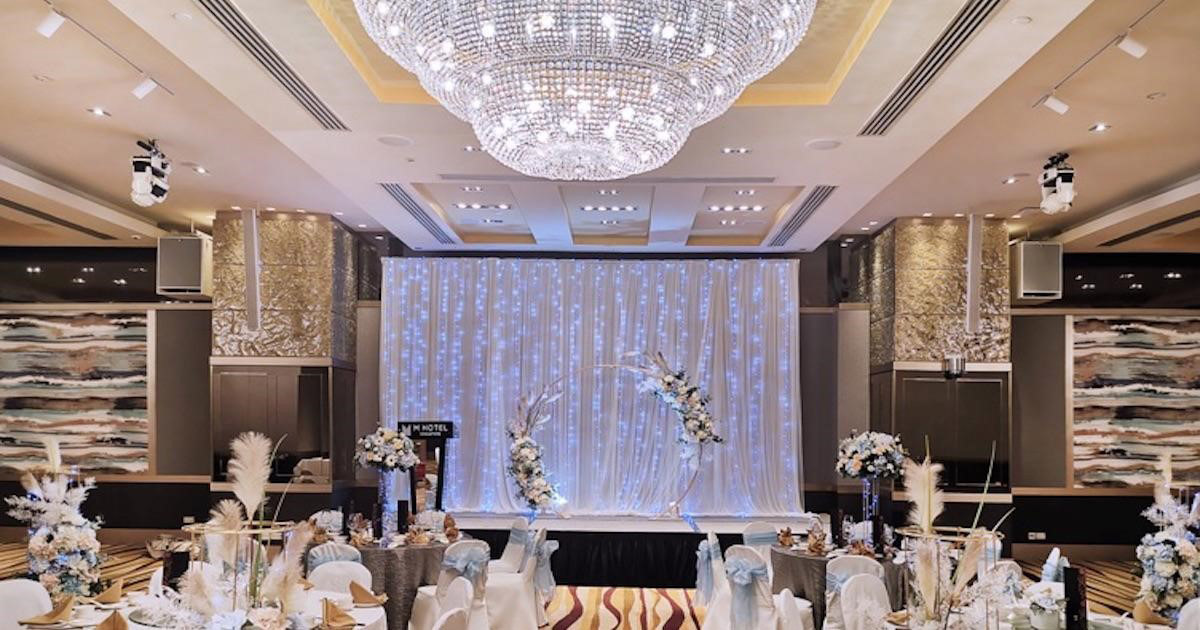 Holding a wedding is a gargantuan task. From the selection of venue, banquet menu, gowns and suits, to the actual execution of the big day – it's no easy feat. And after many months of brainstorming, planning, and coordinating for your wedding, what you and your beloved deserve is an enjoyable and worry-free wedding day. After all, it's a momentous life event that's all about you two.
With luxurious ballrooms equipped with top-quality cuisine and service and bridal suites that come with their own jacuzzi, M Hotel Singapore is just the place where you can allay all your concerns and reward yourselves with the best night of your lives.
Technically perfect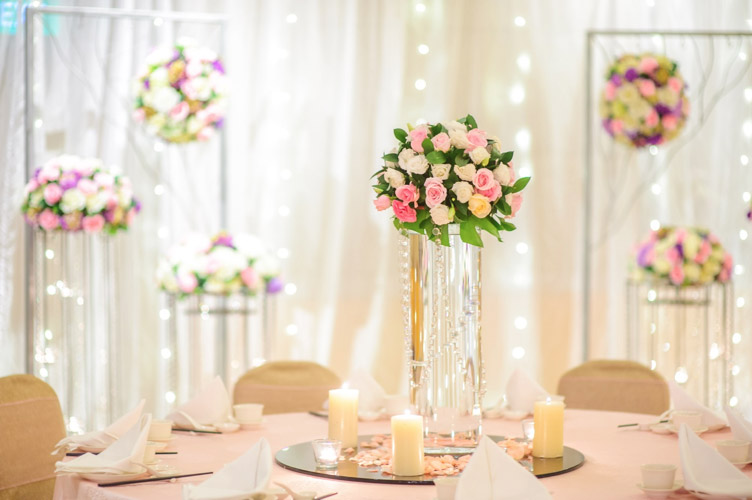 Source: M Hotel Singapore
That's because M Hotel Singapore boasts state-of-the-art audio and visual technology, which means a little-to-no chance of technical faux pas on your actual day. All you need to do is to sit back and relax in either their Banquet Suite or Anson Room, whichever you choose to have your ceremony in.
The Banquet Suite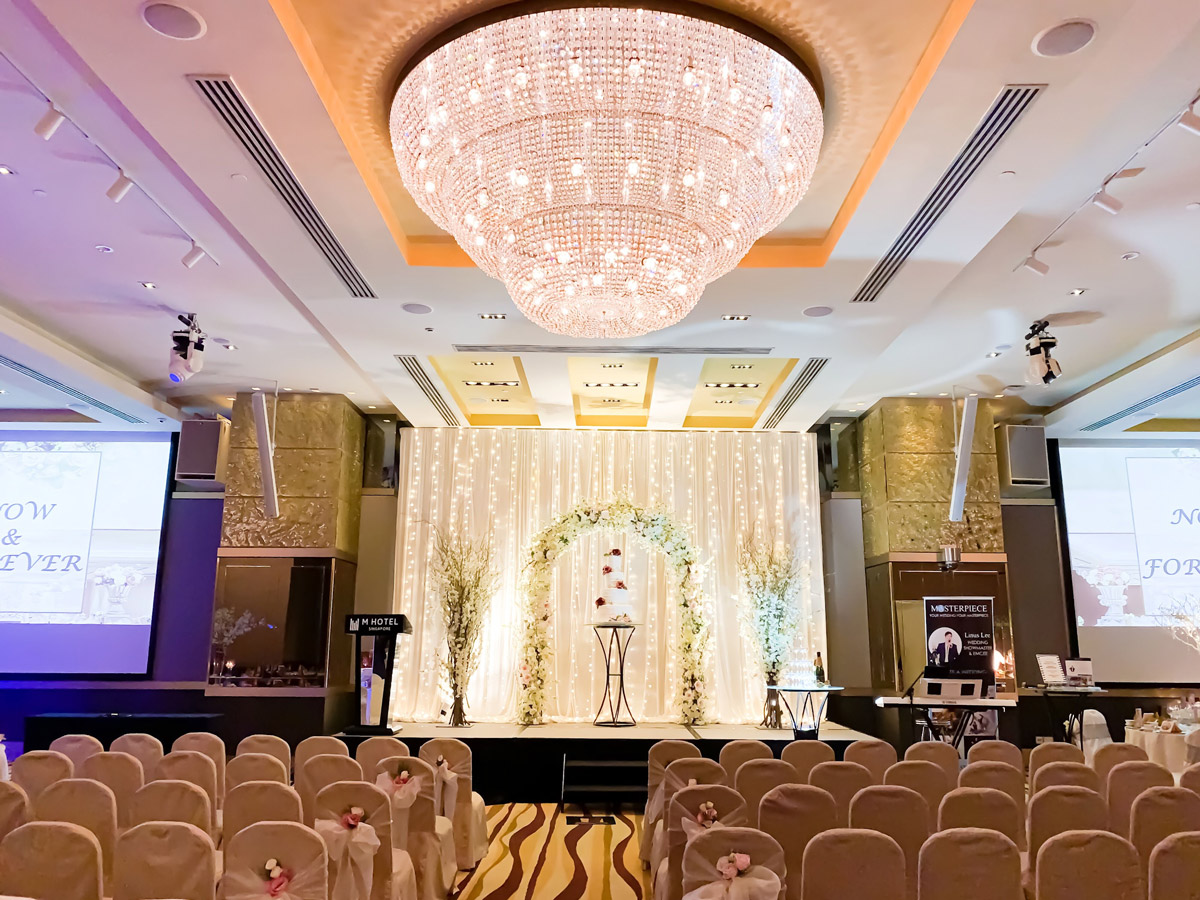 Newly-refurbished with an exquisitely gorgeous chandelier hanging overhead on the high ceiling, the Banquet Suite is nothing short of glamorous. Located on the 10th floor of the hotel and away from the rest of the hotel guests on the ground floor, this ensures a large and private holding area for your guests to mingle around in – talk about luxury and exclusivity!
Bright and expansive, this venue can accommodate up to 320 guests, and undoubtedly evokes a sense of grandeur. Two wide projection screens are also placed strategically on both sides of the stage, so that even the guests at the back will be able to view the happy couple clearly!
Even gown and suit changes won't be a hassle because couples can waltz into the adjoining VIP lounge to get into your next outfit for the night. Accessible yet private, this VIP lounge will really help to make you look and feel your best on your special day.
The Anson Room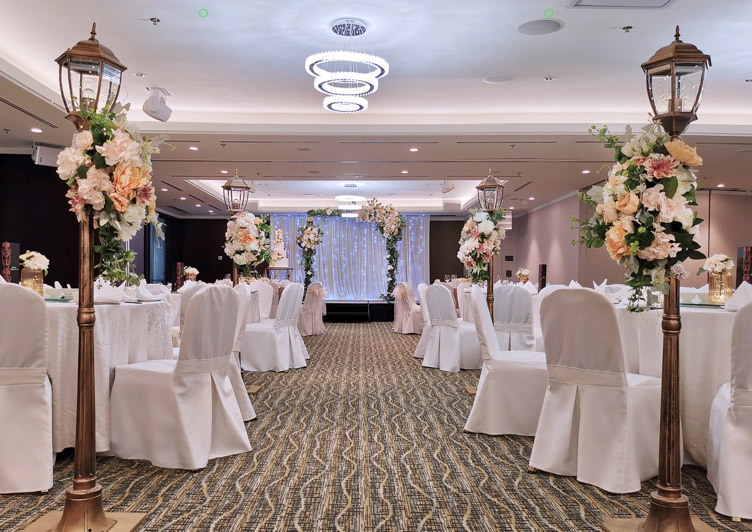 For couples who prefer a cosy and modest affair, the recently-renovated Anson Room is a great alternative. Elegantly designed and furnished, it exudes a more private and intimate vibe, yet can also seat up to 320 guests comfortably.
Here's a tip for brides who dream of wearing a long, gorgeous train – the Anson Room's long aisle would be perfect for your grand entrance!
Your very own private chef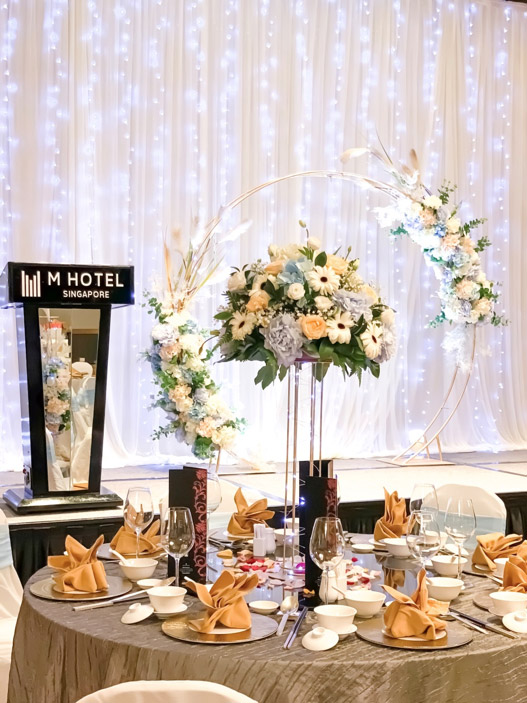 Another unique quality of M Hotel Singapore that makes it stand out from the rest is that the Grand Banquet Suite and Anson Room are both assigned a respective private kitchen and chef of its own. This ensures that your personalised menu will be served up piping hot and fresh from the kitchen, with quality guaranteed by professional cooks with lots of wedding banquet experience under their belt.
The Bridal Suite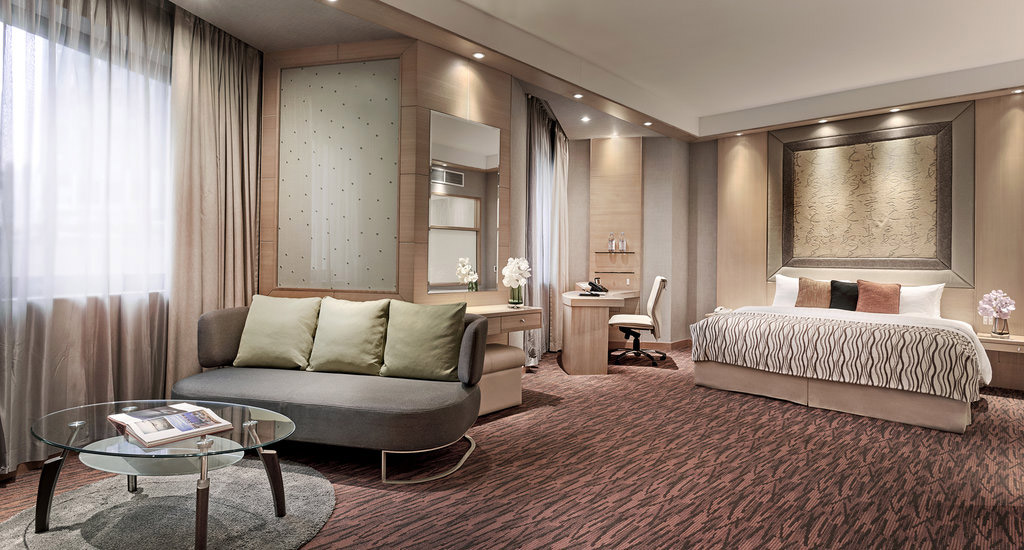 Ultimately, you and your beloved are the main stars of the day, and your happiness is the top priority. On that note, there's no better way to end your spectacular event than by hopping over to the Bridal Suite as a newly-wed couple to let your hair down and catch some much-needed respite for the rest of the night.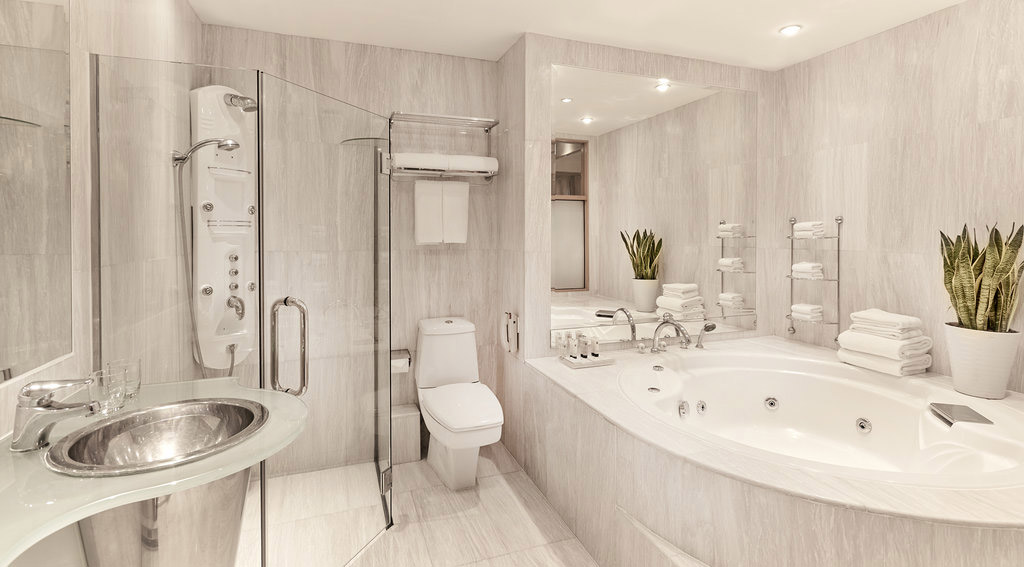 In here, you can pamper yourselves with the in-room jacuzzi that's a perfect fit for two, relax on the plush king-sized bed, or even call room service to memorialise your day in the utmost comfort and luxury!
To find out more about M Hotel Singapore's wedding packages and perks, simply contact their wedding planners at 6500 6211 or email mywedding.mhs@millenniumhotels.com – there's up to 2000 rebates and perks available!
This article was written for M Hotel Singapore.
M Hotel Singapore

Rating:

Address:

81 Anson Road Singapore 079908

Phone:

+65 6500 6211

Fax:

+65 6224 3173