Manna Pot Catering: A One-Stop Wedding Solution with Floral Services & Pop-up Live Stations
2019-07-18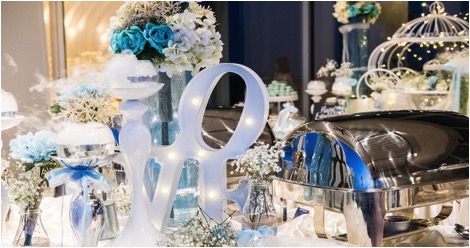 The one-stop caterer that goes above and beyond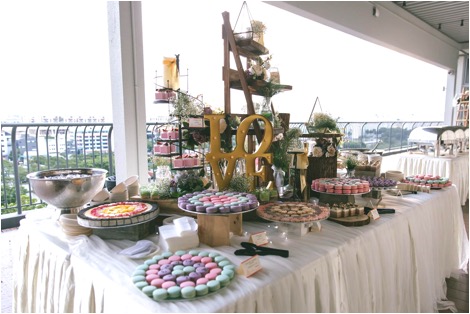 Out with the old, in with the new – replacing the conventional wedding banquet with a catered buffet is becoming increasingly popular, but with this refreshing facelift comes a heavy responsibility. The quality of the food and wedding decor is entirely upon you, and Manna Pot Catering is an economical one-stop solution for just that.
A Halal-certified wedding caterer that provides both delightful food and impeccable service since 2002, Manna Pot Catering prides themselves on impressing your guests for you! Besides constantly reinventing their menus to cater to the latest food trends while maintaining high culinary standards fit for a regal wedding celebration, Manna Pot Catering also works with its affiliates Flora Artisan, a wedding stylist and florist, and Divine Artisan, an artisan bakery with handcrafted desserts to make your dream wedding come true.
Creative live station concepts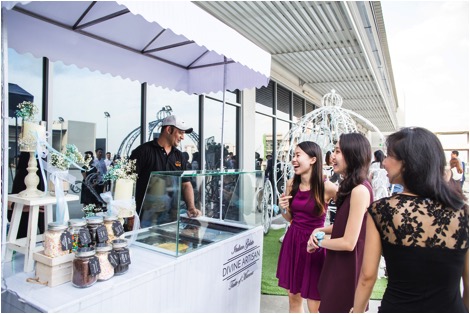 More than just the usual live stations that you see at hotel buffets, Manna Pot Catering's live stations evoke a sense of anticipation and wonder – the kind you'd get from pop-up carts at a carnival.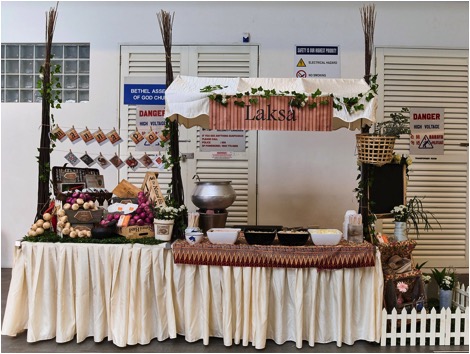 With a wide array of live stations that include local delights, premium western fare, and mouth-watering desserts like Italian gelato, your guests will be able to look forward to treats such as Nonya Laksa, Blue Pea Nasi Lemak with Har Cheong Gai, American Hot Cakes, Roast Beef & Smoked Duck, and more made right in front of their eyes.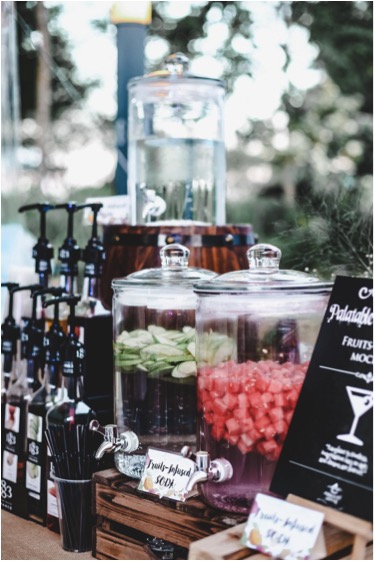 DIY Hawaiian Mocktail Bar
On top of that, Manna Pot Catering also has DIY Live Stations, which brings interactive wedding entertainment to a whole new level. Their newest inclusion is a DIY Hawaiian Mocktail Bar where wedding guests can concoct their very own mocktails, and we're pretty sure that's something you don't see often at weddings!
Professional venue decor styling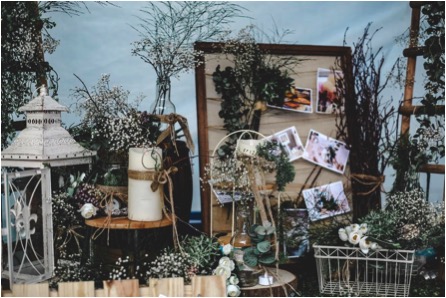 Venue and decor styling is crucial for your wedding and essential for building a harmonious, overall theme. It is the key to creating the unforgettable wedding that you have envisioned, and the folks at Manna Pot Catering take this very seriously as well.
Working hand in hand with sister company Flora Artisan, they ensure that your entire wedding concept – from the reception decor to the solemnisation flowers and the final reception area where food is served – gels together and remains coherent throughout.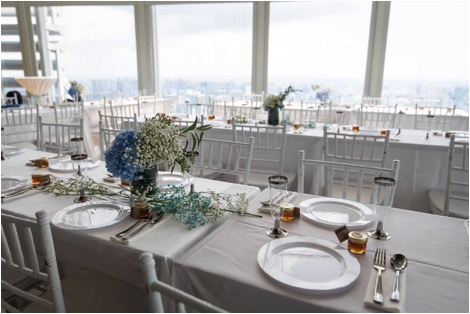 Great for couples who wish to give hotels a miss completely, Manna Pot Catering specialises in turning blank canvas areas – think open fields and random spaces – into one-of-a-kind wedding pop-ups from scratch.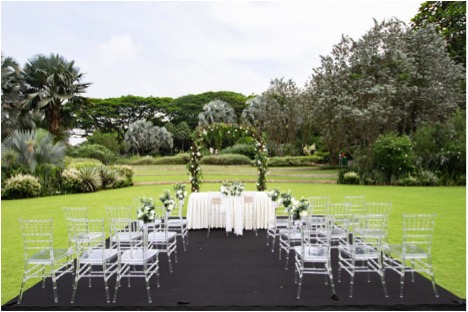 A specially-curated list of alternative wedding venues can be booked through them, but even if you decide that a hotel ballroom is still the best choice for your wedding, you can rest assured that they will be just as highly-skilled in transforming the venue into the dream wedding you envisioned.

Theme styling with Flora Artisan starts from $450, and there are over 8 themes for you to choose from, including a whimsical Cinderella and classy Rustic Barnyard. Their services include full venue styling, solemnisation styling, reception area styling, floral centrepieces, fresh florals bridal flowers, and more.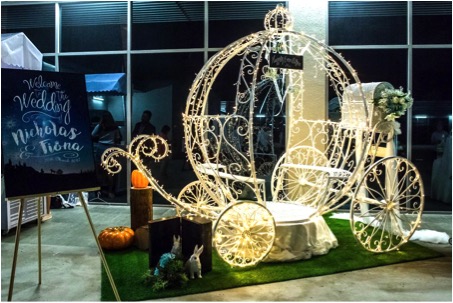 There's even a life-sized horse carriage for rental!
No meal is complete without desserts, and of course, Manna Pot Catering offers photo-worthy dessert tables too. Partnered with artisanal bakery Divine Artisan, your guests will be treated to an exquisite spread of bespoke bite-sized creations. Even the flowers for their floral cakes will be made to fit the venue decor!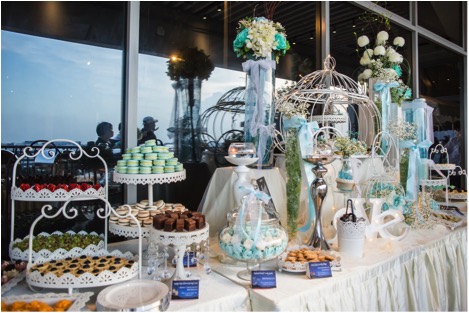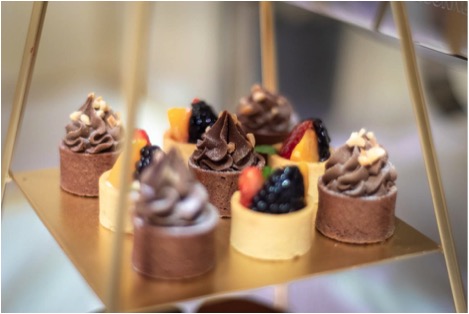 Desserts from Divine Artisan
Making your dreams come true
Your big day should be a hassle- and stress-free affair, and now couples who wish to forgo the traditional wedding banquet can have their cake and eat it too. Rather than coordinating with multiple vendors for your wedding, hiring Manna Pot Catering alone not only takes care of the guests' taste buds, but also helps you to pull off that magical wedding you've always dreamed of without breaking the bank. To find out more, drop them an enquiry about your wedding at weddings@mannapot.com.sg!
Manna Pot Catering
Note: All images are from Manna Pot Catering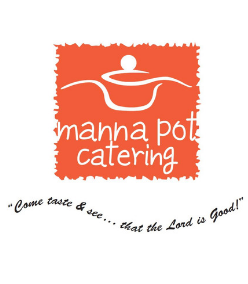 Manna Pot Catering

Rating:

Address:

3015 Bedok North Street 5, #06-16/17 Shimei East Kitchen, 486350

Phone:

6853 1568