Marc Jacobs' Wedding: Everything You Need to Know About the Red-Carpet Celebration
2019-04-19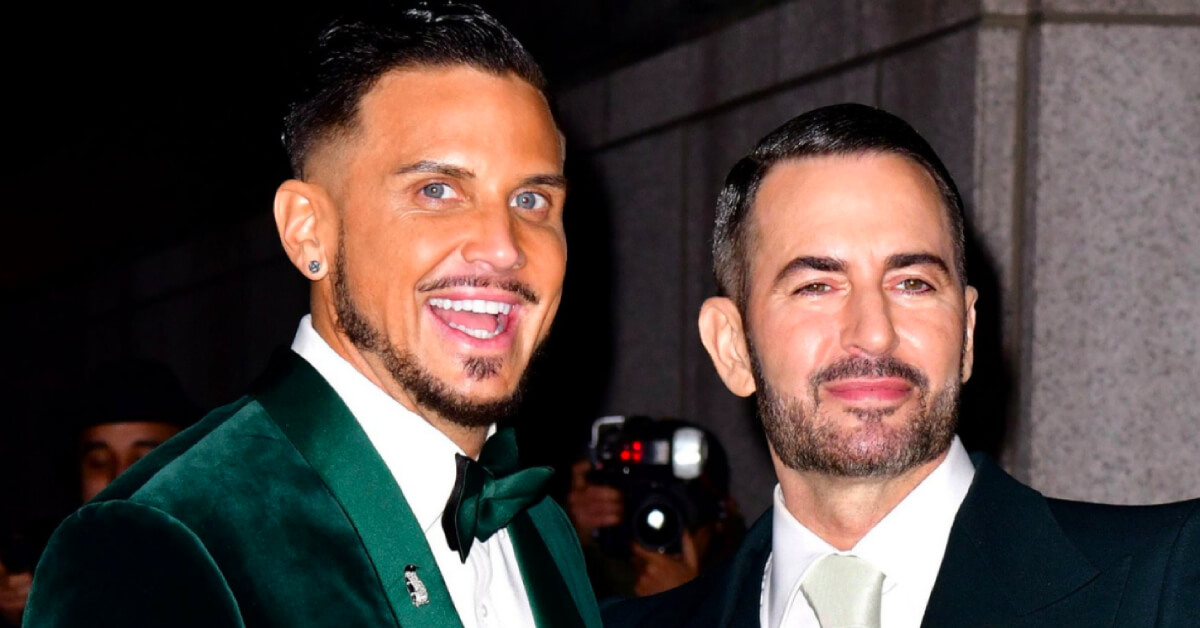 Source: usmagazine
Having tied the knot to longtime partner, Char Defrancesco, designer and fashion icon Marc Jacobs has recently added "married man" to his list of titles.
Despite opting for a considerably private and intimate wedding ceremony, officiated by Nicolas Newbold, in the comfort of their New York-based home, the wedding reception was anything but.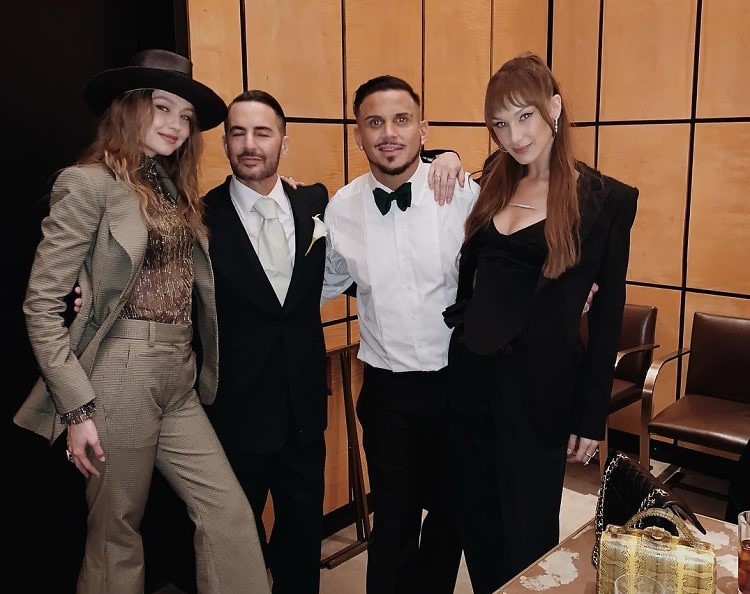 The Hadid sisters are amongst many of the celebrity guests
Source: guestofaguest
The star-studded event was held in Midtown Manhattan, The Grill and The Pool and saw about 700 guests including Kate Moss, Christy Turlington, Naomi Campbell and the Hadid sisters, to name a few among the many familiar faces. Unsurprisingly, guests upped their fashion game attending the celebration in run-way worthy outfits – from tulle to silk to ruffles, the wedding had it all.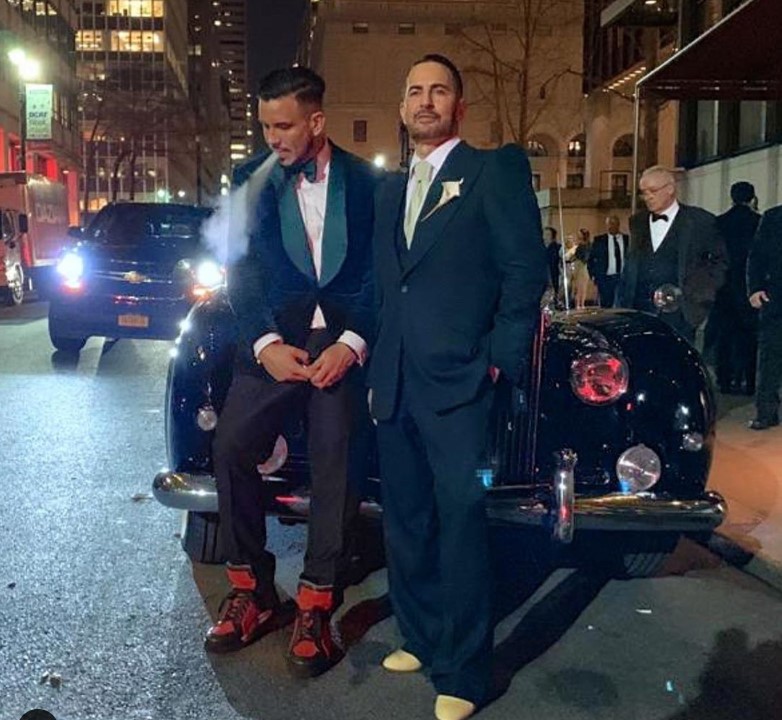 Char Defrancesco with Marc Jacobs
Source: themarcjacobs
However, the outfits that truly stole the show was, of course, the newlyweds' (after all, it is their big day). The grooms both wore custom suits by Huntsman with Jacobs pairing his with custom high-heeled boots from Gucci while Defrancesco opted for bespoke sneakers from Christian Louboutin. Both grooms also sported a diamond and onyx penguin pin, a nod to the species' fidelity (penguins mate for life) and a symbol of their own.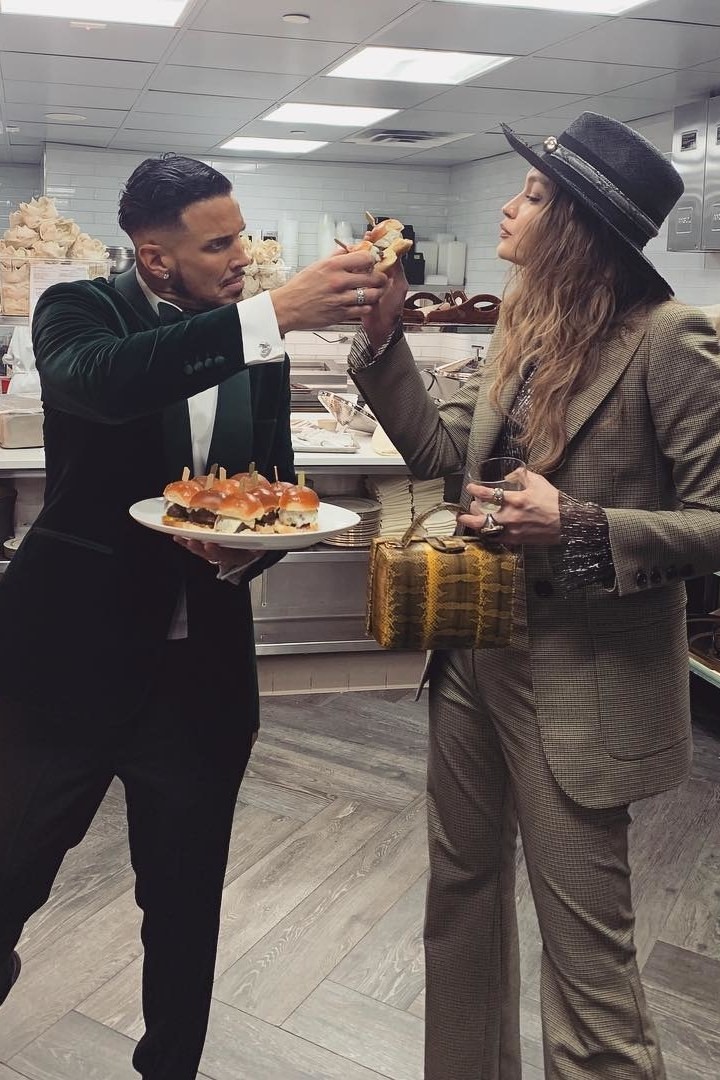 Source: Vogue
In what seems to be their style, the couple's reception also took the unconventional route for the wedding reception. Steering away from the usual flow of wedding receptions, the celebration was designed to exude a familial atmosphere, despite the crowd's size. Rather than the typical formal sit-down meal, guests were free to mingle and dance their hearts out with passed sliders (think mini-burgers), caviar and pasta.
The newlyweds at the cake-cutting ceremony
Source: Vogue
Guests were also treated to various dance performances with one jazz-inspired dance serving as the opening act for the couple's five-tiered vanilla and almond cake. In a nod to the couple's hand in fashion, guests also went home with exclusive hoodies that came complete with embroidered otters over the phrase "Don't Float Away" (a homage to the couple's vows).
An eclectic mix of fun, fashion and romance, the couple ended the night on a sweet note with the couple dancing to "Kiss" by Prince which was also the song that Jacobs used to propose to Defrancesco.