More than friends: Kimberly Chia's 10 years of friendship turned into a lifetime of happiness
2022-01-13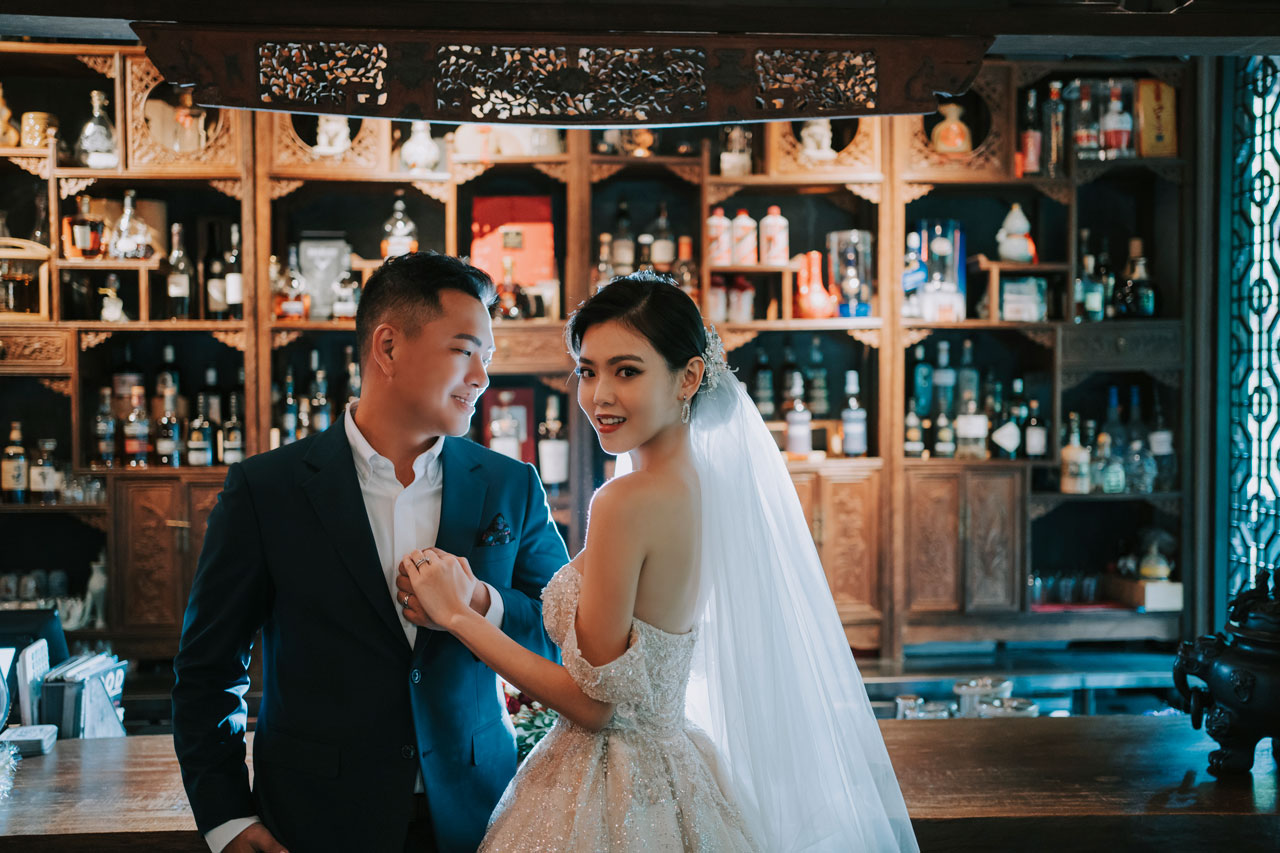 Over the years, local actress Kimberly Chia has blossomed from a child model to a promising television star. Now, she is happily married and a soon to-be mom. Time flies.
During the interview, the 26-year-old shared how a love story unfolded between her and her long-term acquaintance who eventually became her husband. Meeting each other only once a month at work events, Kimberly barely had a conversation with him. So, what ignited the romance?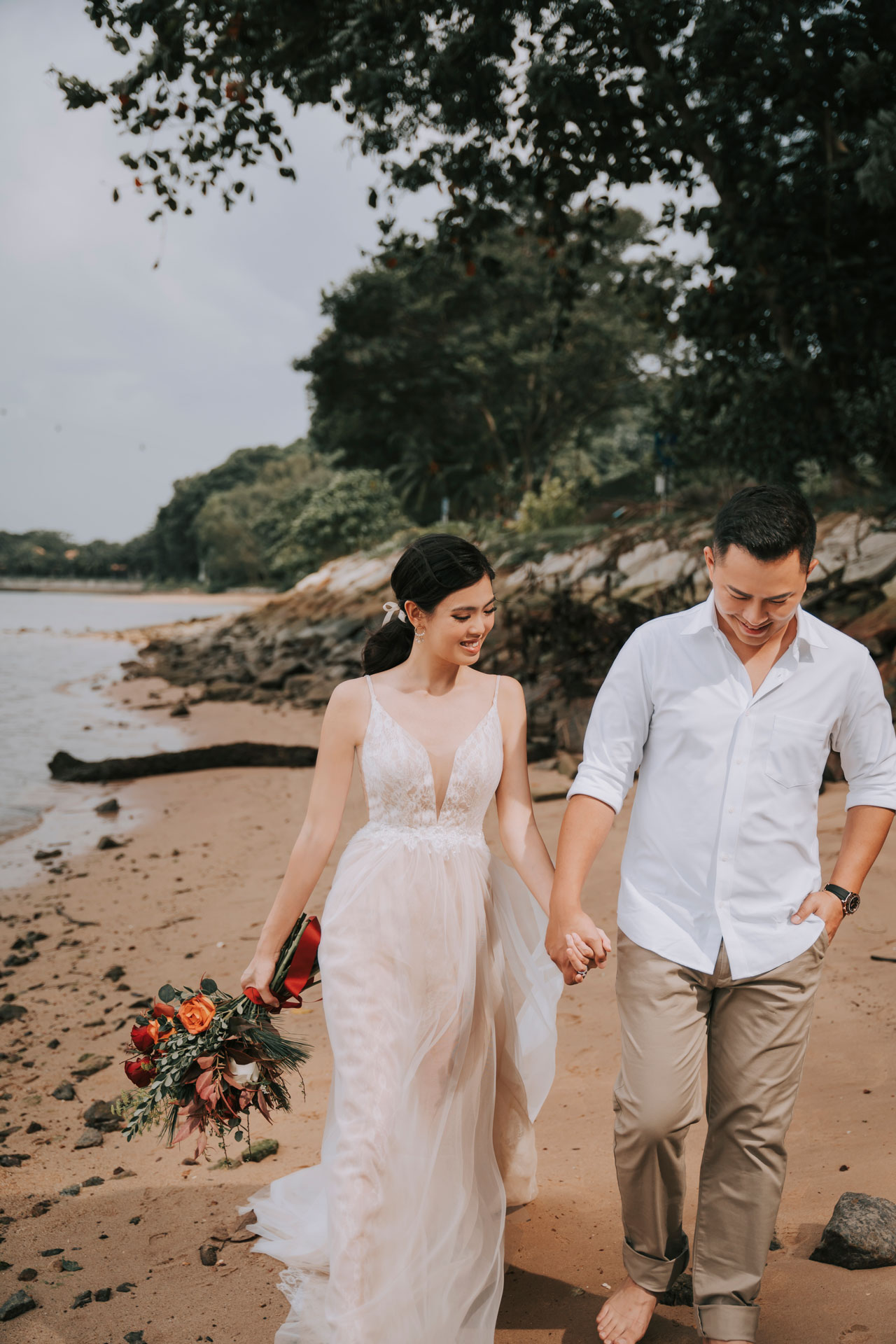 A solo trip to Korea
What Kimberly thought to be an independent vacation to South Korea turned out to be an endearing episode of getting to know her future husband.
"In 2020, I was planning to go on a solo trip to Korea and saw his Instagram post that he was there too. I asked him to recommend places to visit and it turned out that he would be there at the same time as me," said Kimberly. "We met up in Korea and hung out."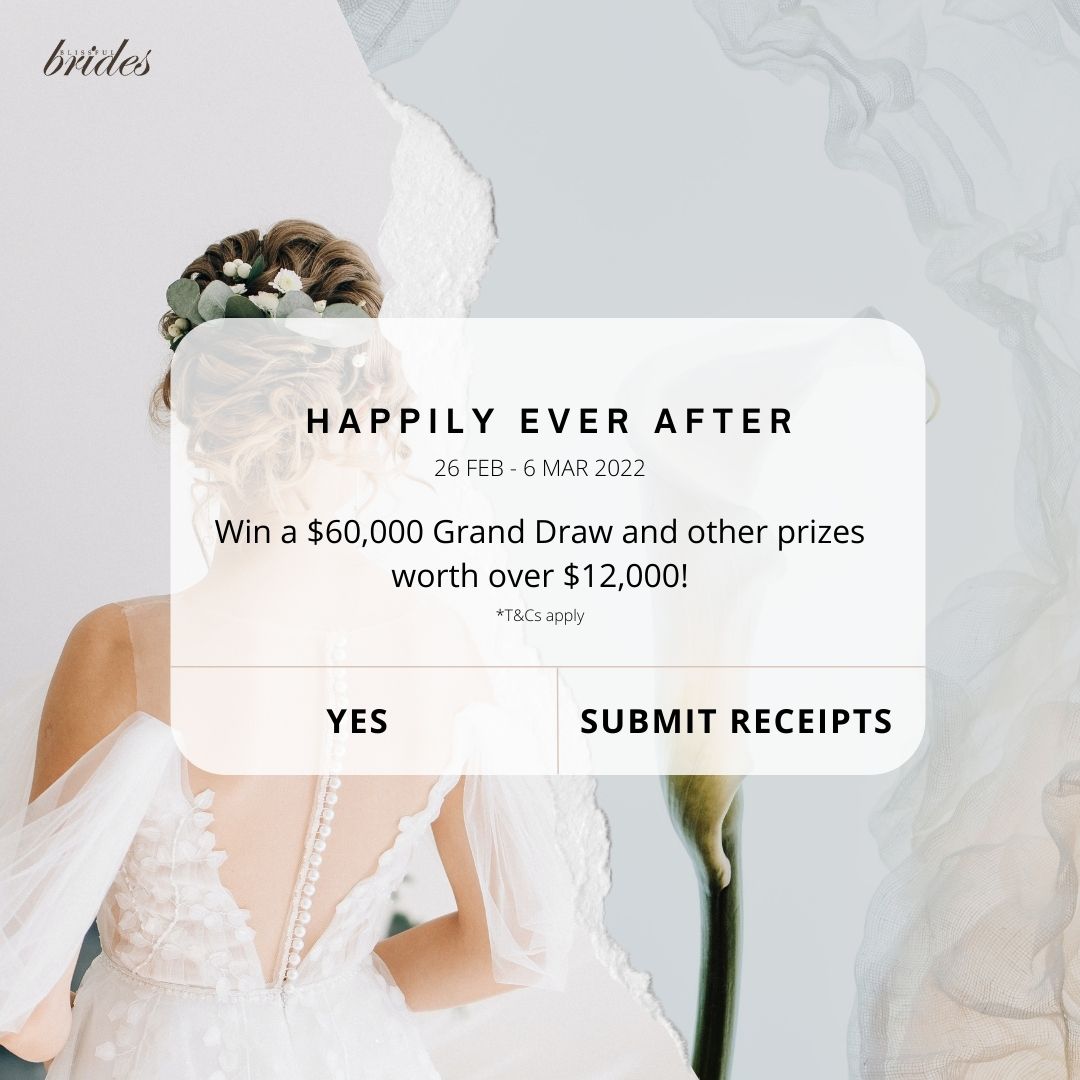 The pair continued to keep in touch after the trip and realized that they were suitable for each other. However, when someone you've been friends with for many years suddenly becomes your romantic partner, mixed feelings are bound to creep in – Kimberly was no exception.
"I couldn't accept him as my boyfriend right away. I rejected him twice as I still felt awkward about taking our friendship to the next level. But after some thinking, I realized that I would rather take that leap than to have him out of my life."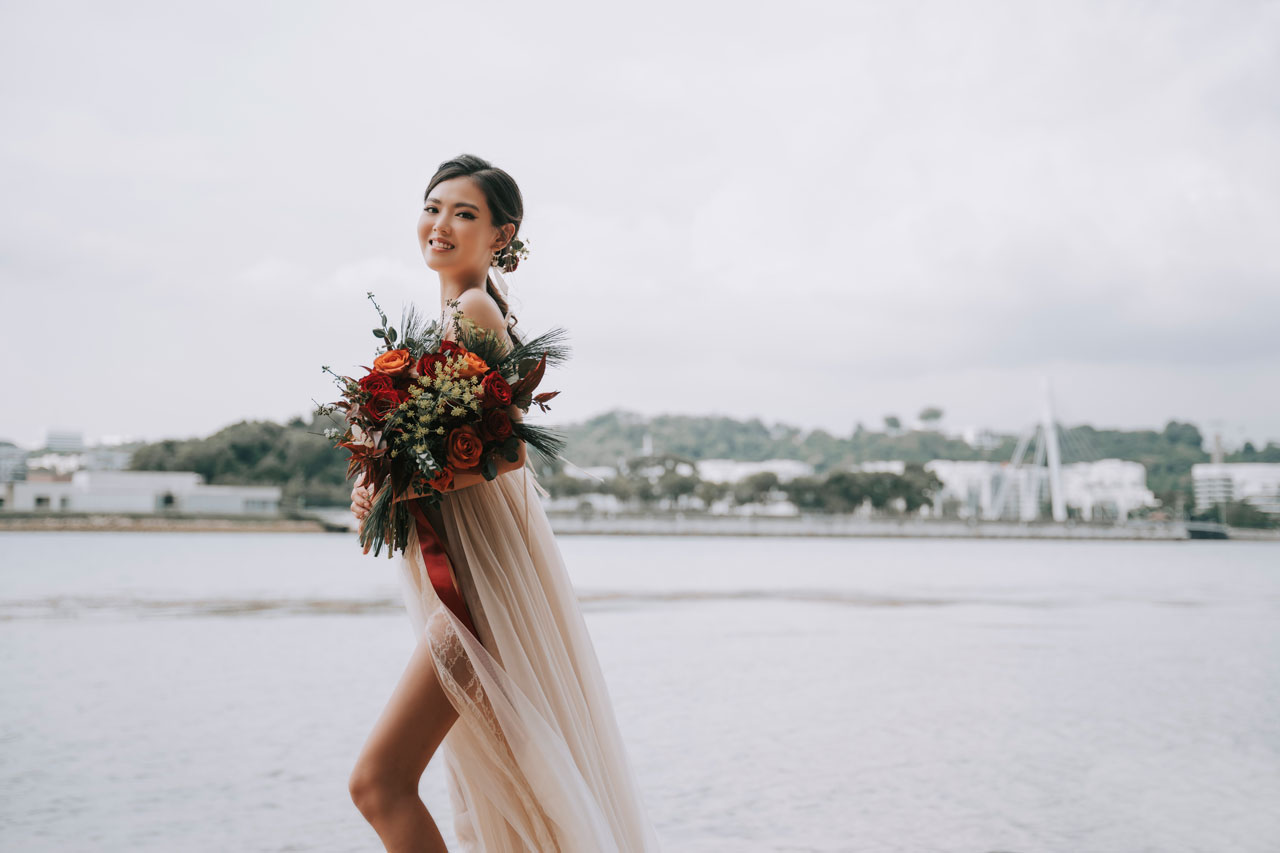 Were your other friends surprised that both of you eventually became a couple?
Our friends were already speculating that we were an item as they noticed us chatting a lot more during Chinese New Year gatherings. It was awkward at first, but they were comfortable with it quickly and became very supportive.
What are some of the things that the both of you have in common?
We have the same sense of humour. He cracks dad jokes which some people may find lame, but I appreciate it very much.
What do you love most about each other?
He is down to earth, funny and kind-hearted. There are many other traits, but I guess these are the most important ones.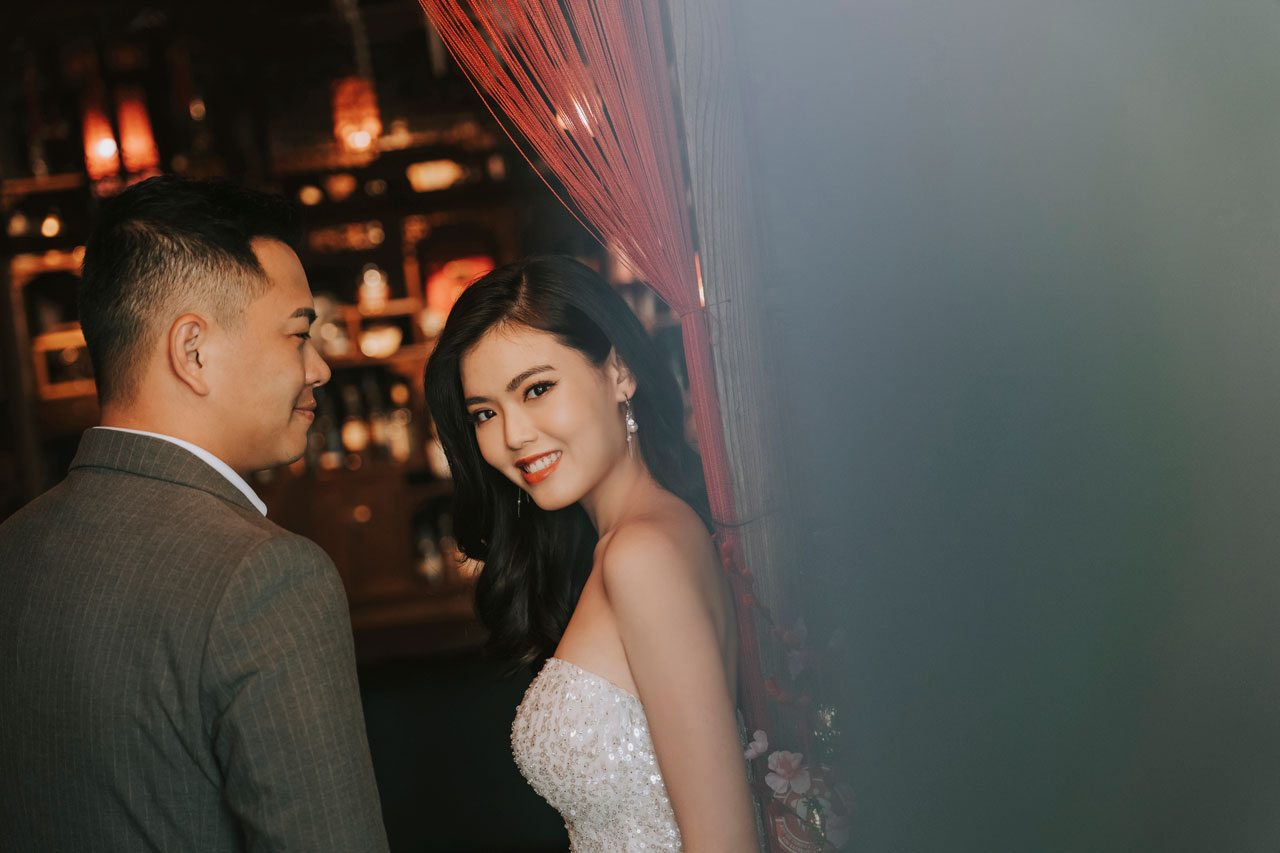 What is the significance of marriage to you?
Marriage is like a symbol that we want to be together forever and that we're willing to stay committed to each other.
What are your top 3 values in a relationship?
Trust is the most important value to me. It's similar to staying loyal to your partner. Two other values are communication and respect.
Has the pandemic changed any aspect of your relationship?
It actually helped us grow a lot closer. We just started going out when Covid-19 hit. Although the restrictions reduced social gatherings and entertainment, this allowed us to spend more time together. We'd have great conversations every day even if we couldn't meet. The pandemic helped me realise that he is someone I can spend so much time with without getting bored.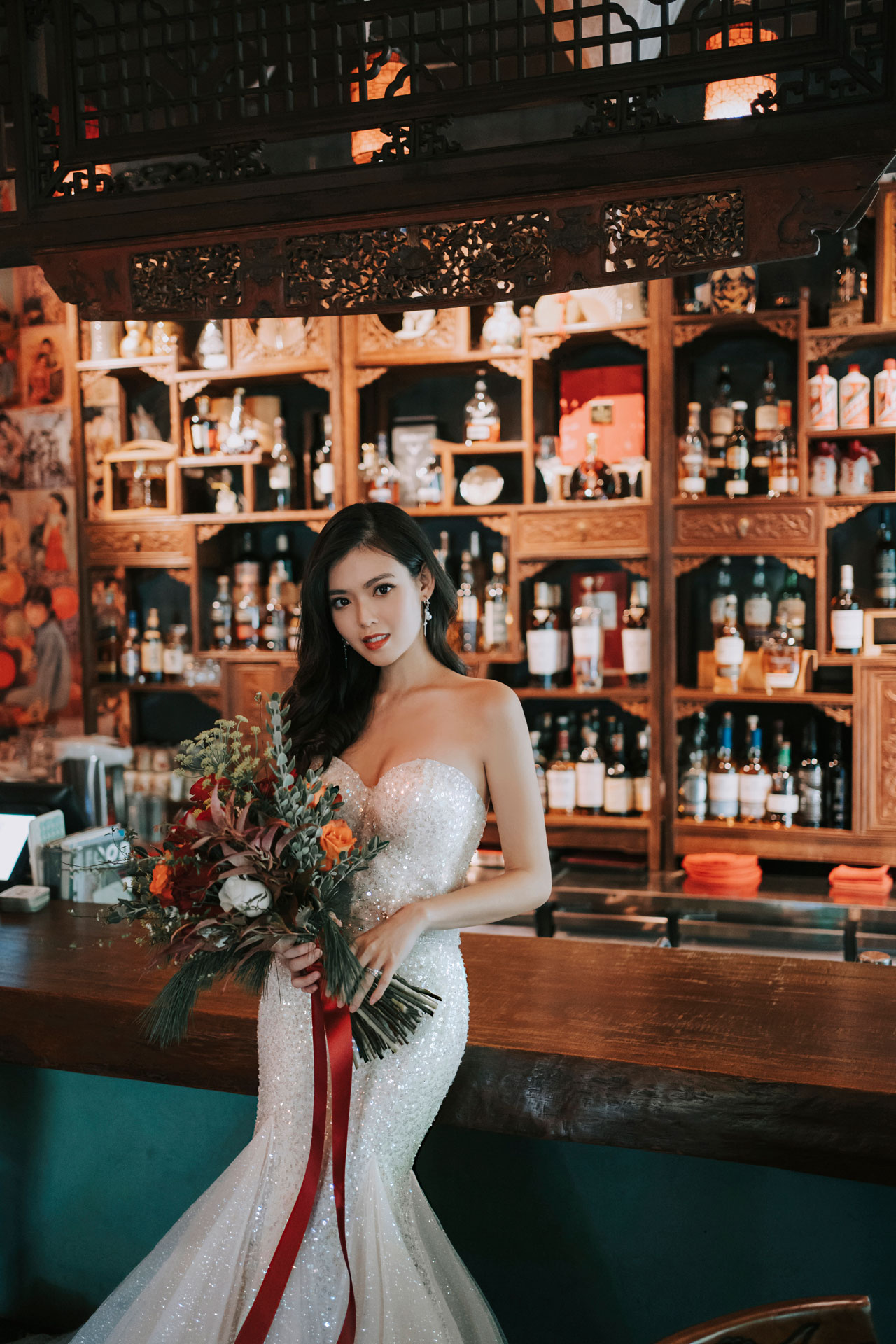 What was the most memorable part of your wedding day?
It would probably be seeing my husband cry during soleminisation. I remember teasing him not to cry too early into the ceremony.
Would you have planned your wedding differently if not for Covid-19?
We're still waiting for restrictions to be lifted so we can hold a big wedding party. I imagine there'll be a buffet table where our friends can eat and mingle freely. We could even have a dancefloor in the center. We both love fun and crowded parties so we really hope this can happen.
What advice would you give to a couple thinking of/planning for marriage?
Relax and enjoy the process. After our wedding, my husband and I realized that it wasn't as stressful as most people say. We've had friends who put too much pressure into their weddings and ended up not being able to enjoy the moment.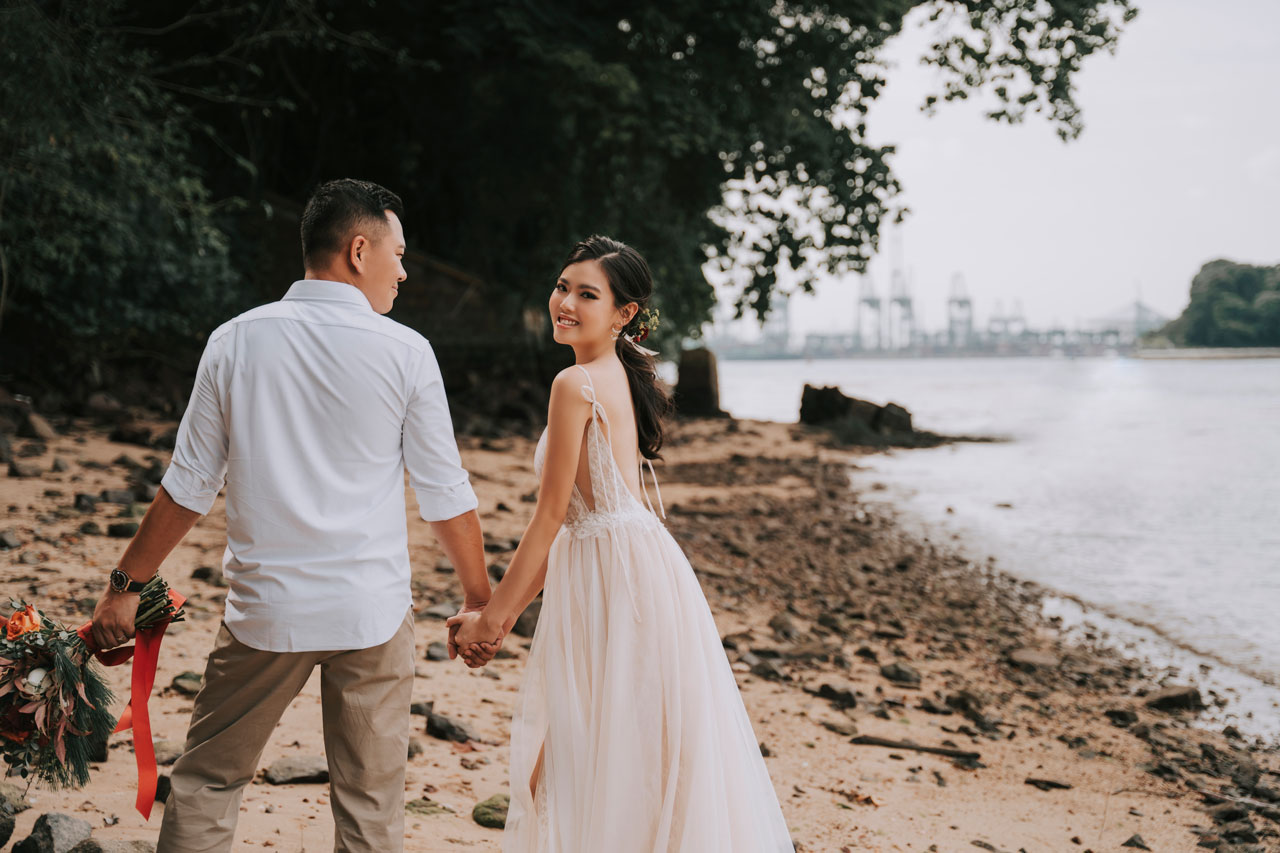 What are your honeymoon plans?
We did think about it, but it's not the best time now due to my pregnancy. We did have a short vacation on a cruise with friends, so I guess that could be my honeymoon.
What kind of parent do you aspire to be?
I don't really know what kind of parent I would be, but I want to be supportive of them just as how my parents are of me. My husband and I are quite chill, so I don't think we'll be tiger parents. Our baby will be a tiger baby, though!
Gowns by: Z Wedding Design
Photography by: Chris Ling Photography