Orchard Hotel Singapore's Makeover: One of SG's Largest Ballroom & Floor-to-Ceiling LED Walls
2020-03-16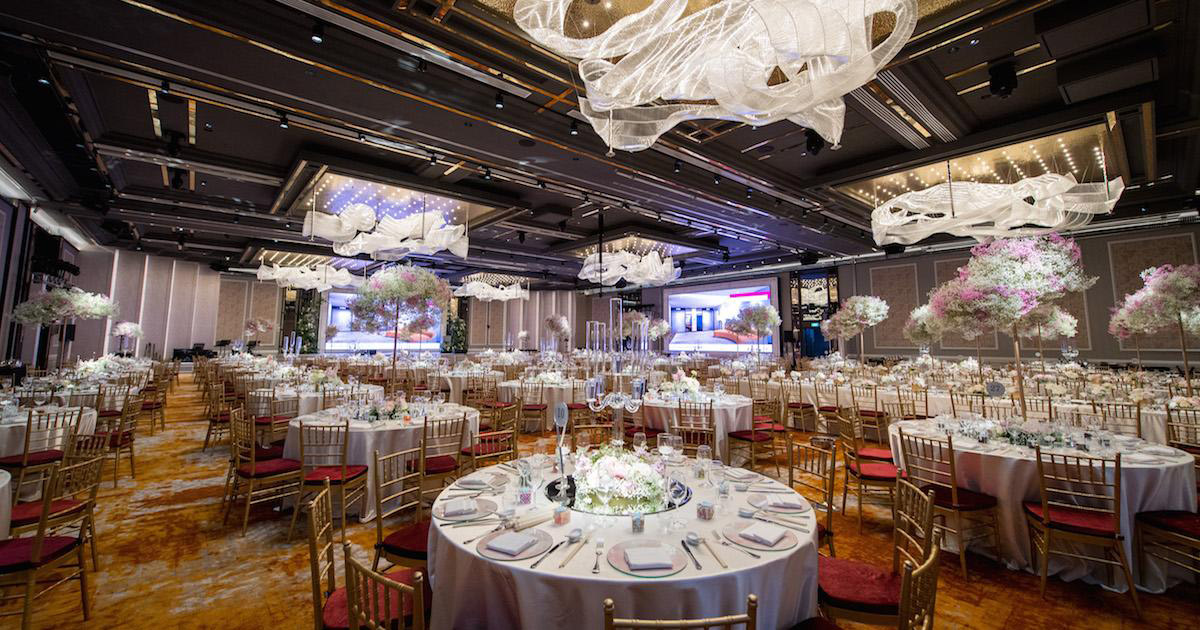 When it comes to grand weddings, Orchard Hotel Singapore is a seasoned expert. With a dedicated wedding team well-versed in planning these momentous events, gastronomical menus curated by an award-winning chef, and now, resplendent wedding venues that have just undergone a glamorous makeover, there are multiple reasons why you should consider making your envisioned big day come true at Orchard Hotel Singapore.
Stylish luxury for every occasion
Grand Ballroom
Boasting what can be hailed as one of the grandest ballrooms in Singapore, Orchard Hotel Singapore's pillarless Grand Ballroom is one of the country's largest at a whopping 10,000 sq ft. Fit for extravagant weddings, the newly-revamped venue now has two floor-to-ceiling LED walls, statement lighting, and luxurious, state-of-the-art audio-visual capabilities as well!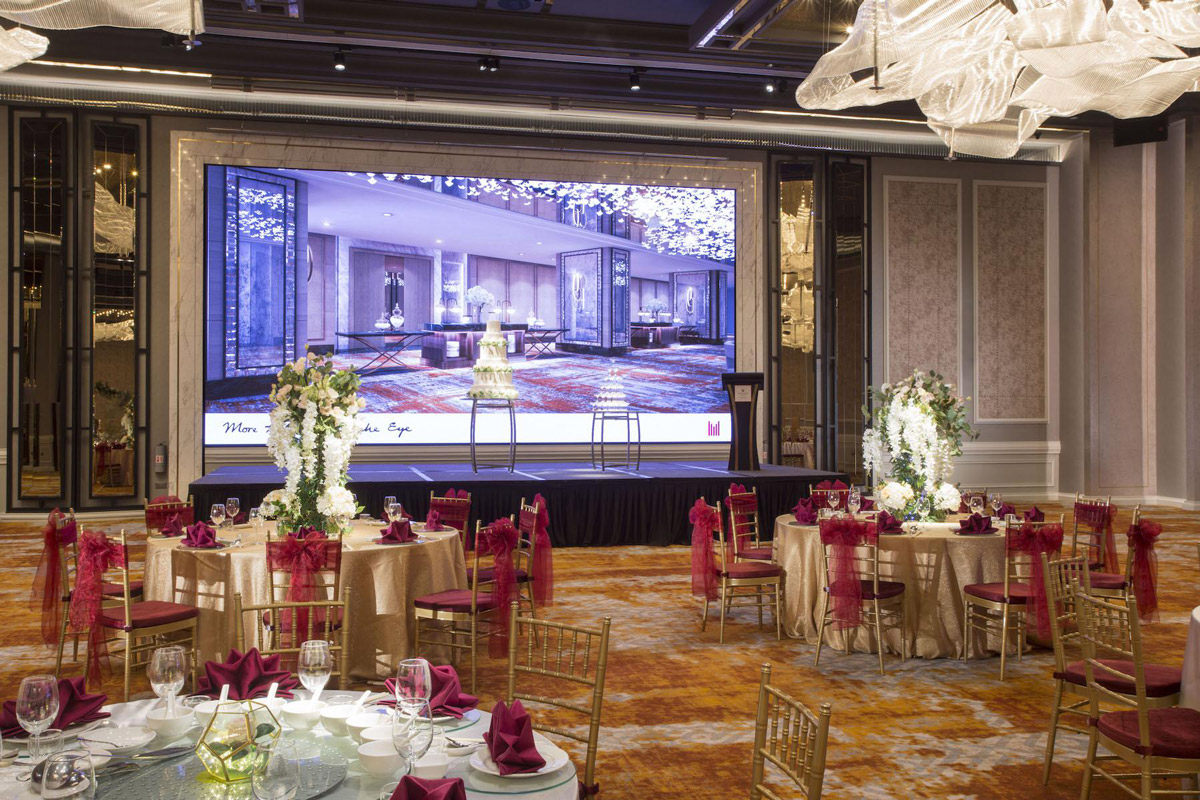 Grand Ballroom
Depending on your set-up, this impressive ballroom can fit up to 1000 pax, and the new, spacious foyer is also crowned with floating Orchid-inspired chandeliers.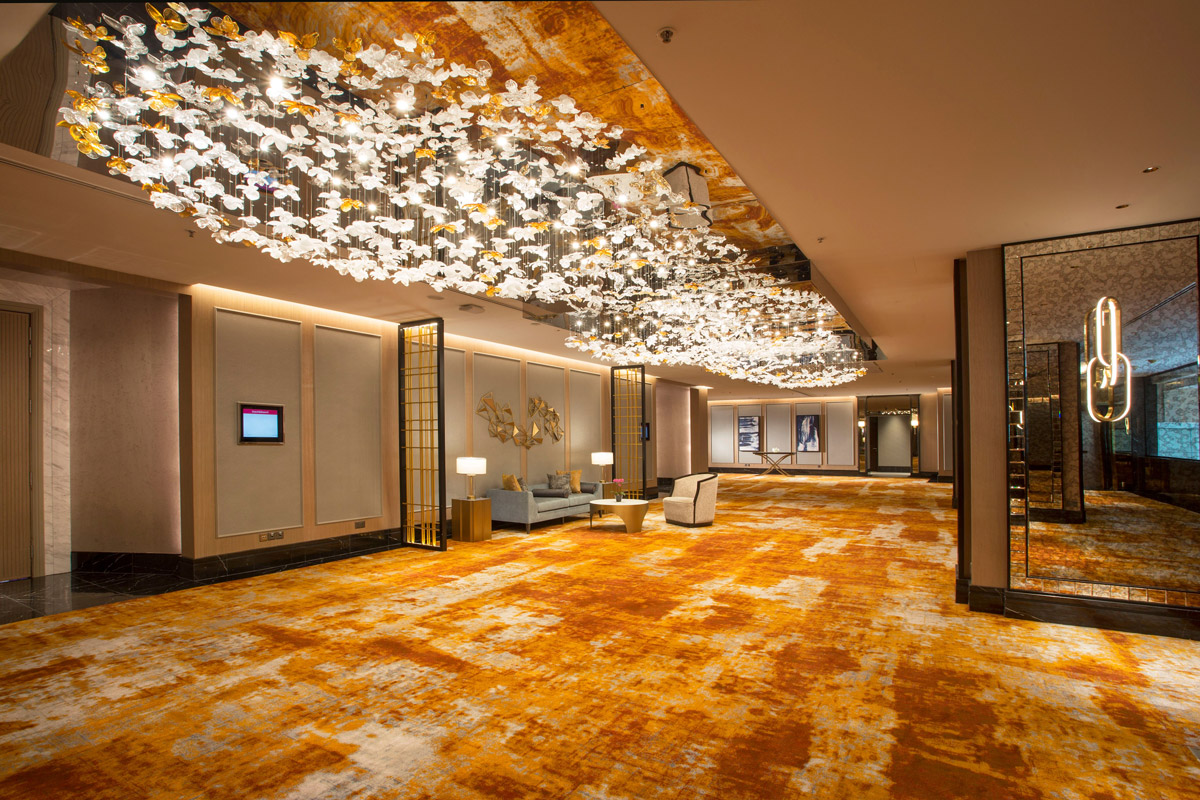 Orchard Hotel Singapore's new foyer
Designed in a mesmerising colour combination of whites and golden yellows, it's breathtaking and effortlessly luxurious, and only serves to further enhance the elegance and grandeur of your wedding. For couples who wish to hold more intimate gatherings, the foyer space can also be further partitioned into three sections.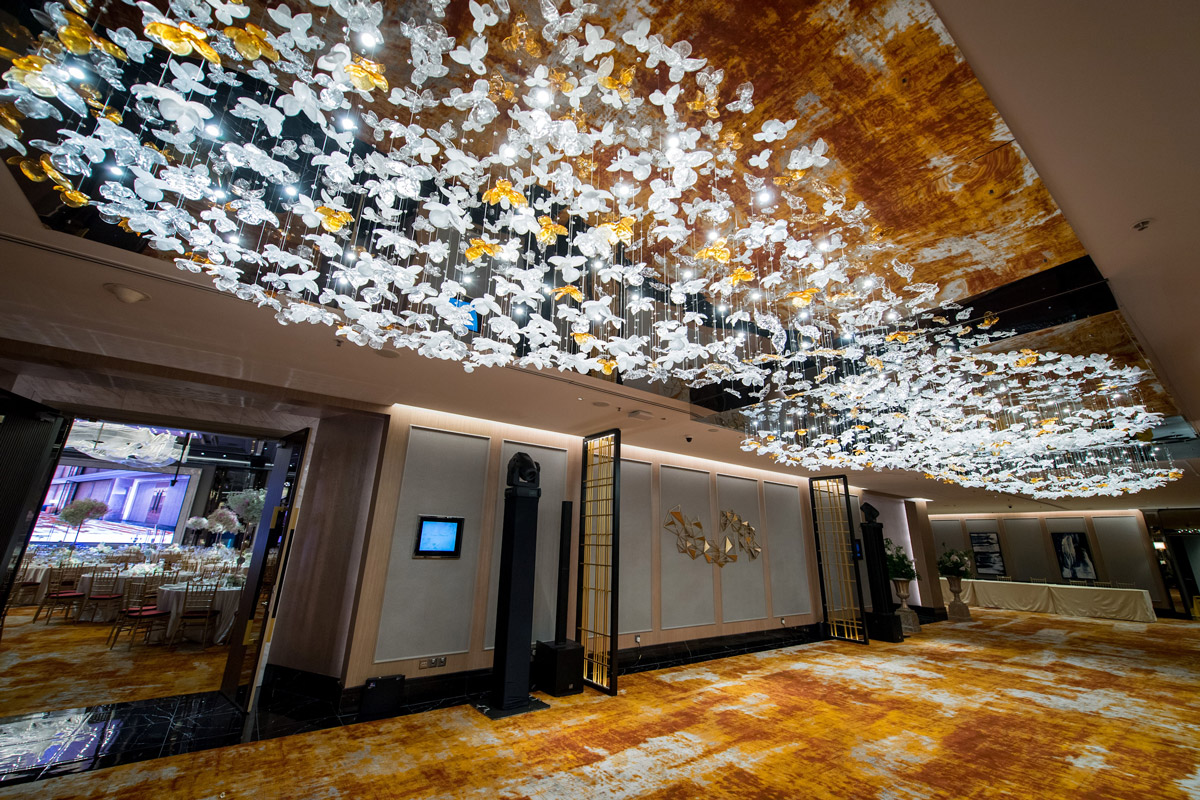 Orchard Hotel Singapore's new foyer
Of course, couples who are looking for something more fun and casual for their solemnisation or cocktail party can also head to Orchard Hotel Singapore's Poolside Deck, which is equipped with an open BBQ kitchen and can fit up to 100 pax comfortably!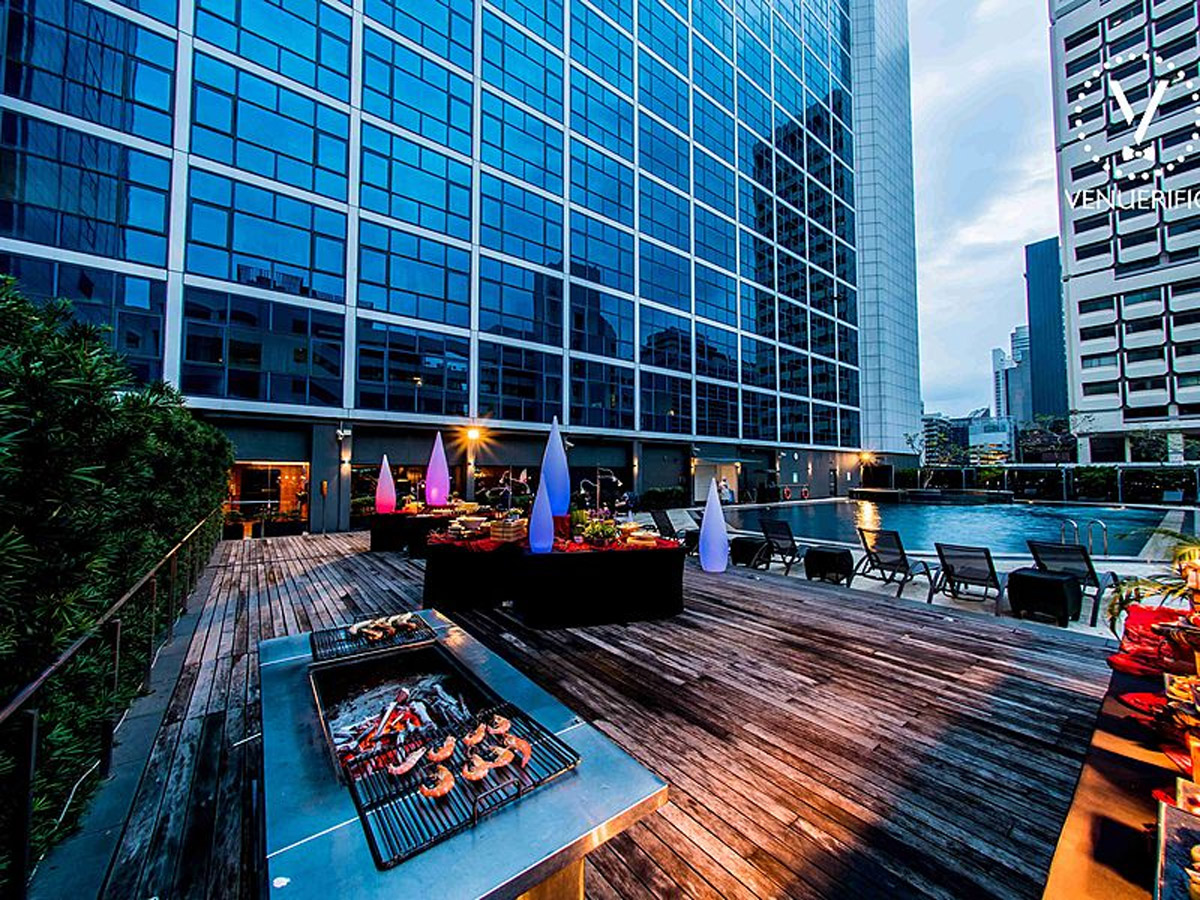 Poolside Deck
Source: Venuerific
Pamper your taste buds

Dishes from Hua Ting Restaurant
No wedding is complete without gastronomical delights, and Orchard Hotel Singapore's award-winning culinary concepts – Hua Ting Restaurant, Hua Ting Steamboat Restaurant, The Orchard Cafe, Mon Bijou, and Bar Intermezzo – will leave you spoilt for choice. Impress your guests with Cantonese fine dining cuisine, surprise taste buds with specially-curated heritage-inspired creations, or add an extra flair to your wedding with artisanal French dishes!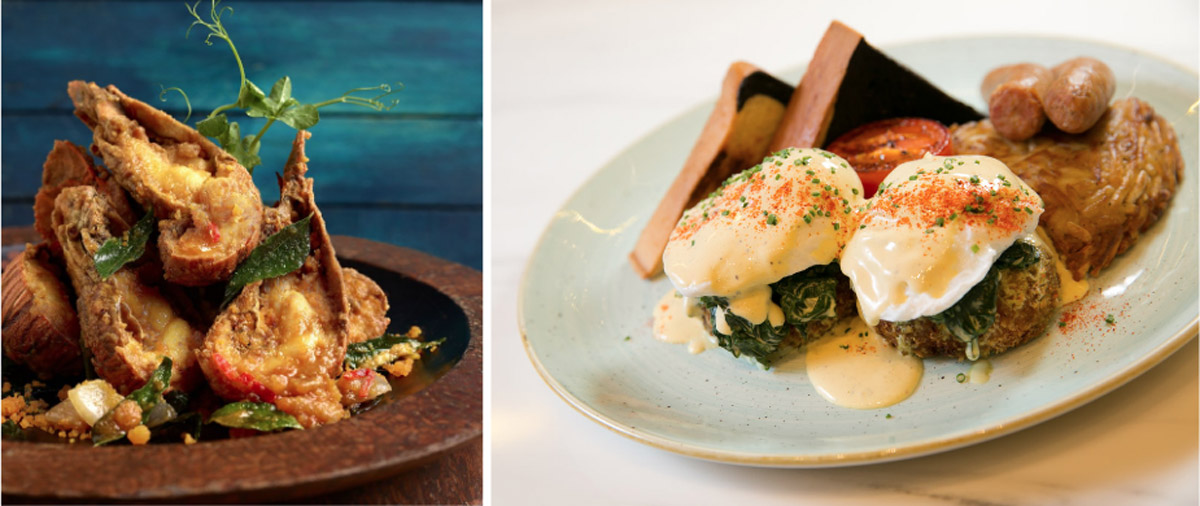 Slipper Lobster with Salted Egg Yolk from The Orchard Cafe and Crab Cake Benedict from Mon Bijou
Muslim wedding packages are also provided at Orchard Hotel Singapore, complete with a halal-certified kitchen to whip up delicious wedding fares!
Wedding Packages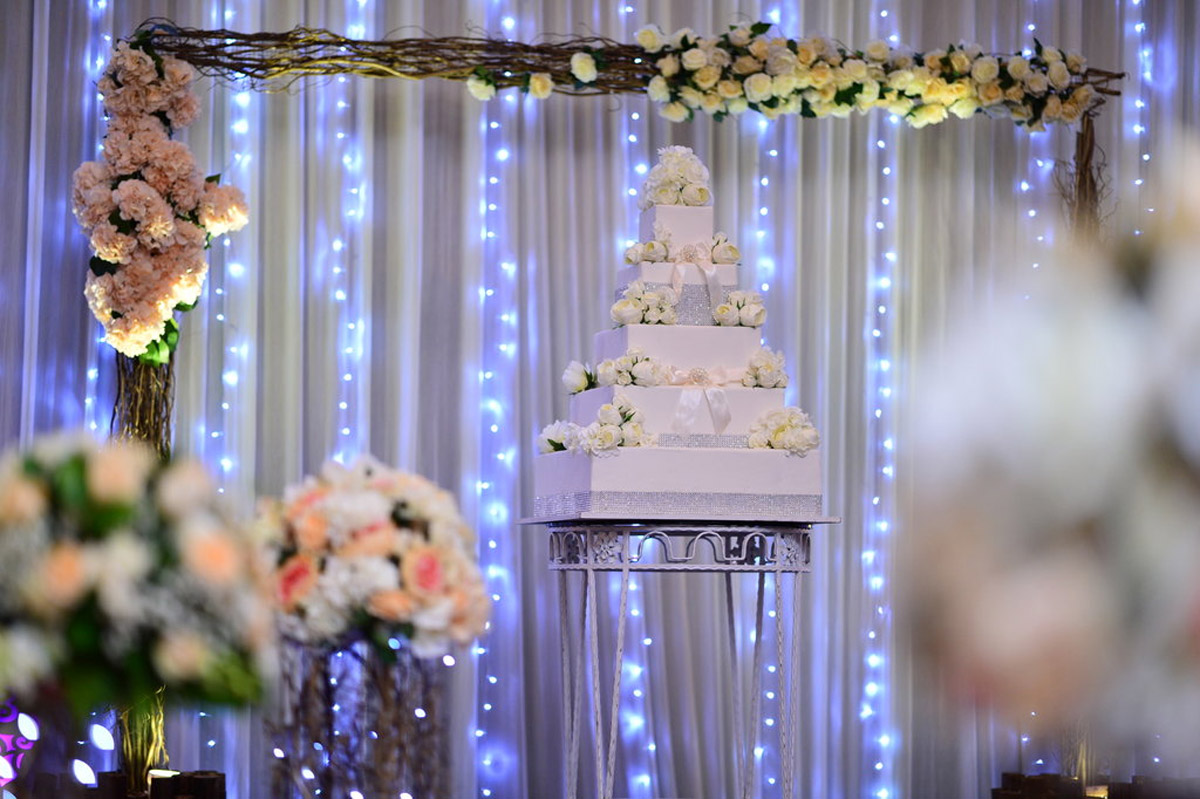 Perfect for a lavish and indulgent celebration of your special day, you and your guests are sure to have a memorable experience at Orchard Hotel Singapore. To bring your dream wedding to live with their passionate team and first-rate hospitality, spaces, and food, here are their wedding packages*:
Monday to Sunday (including Eves of and Public Holidays)
Classic lunch package: from $1,288++ per table
Monday to Thursday (excluding Eves of and Public Holidays)
Gold dinner package: from $1,258++ per table
Friday and Sunday (excluding Eves of and Public Holidays)
Signature dinner package: from $1,538++ per table
Saturday (including Eves of and Public Holidays)
Signature dinner package: from $1,638++
*Note: The above wedding package prices are only applicable for weddings from January to August 2020 and subject to change without notice.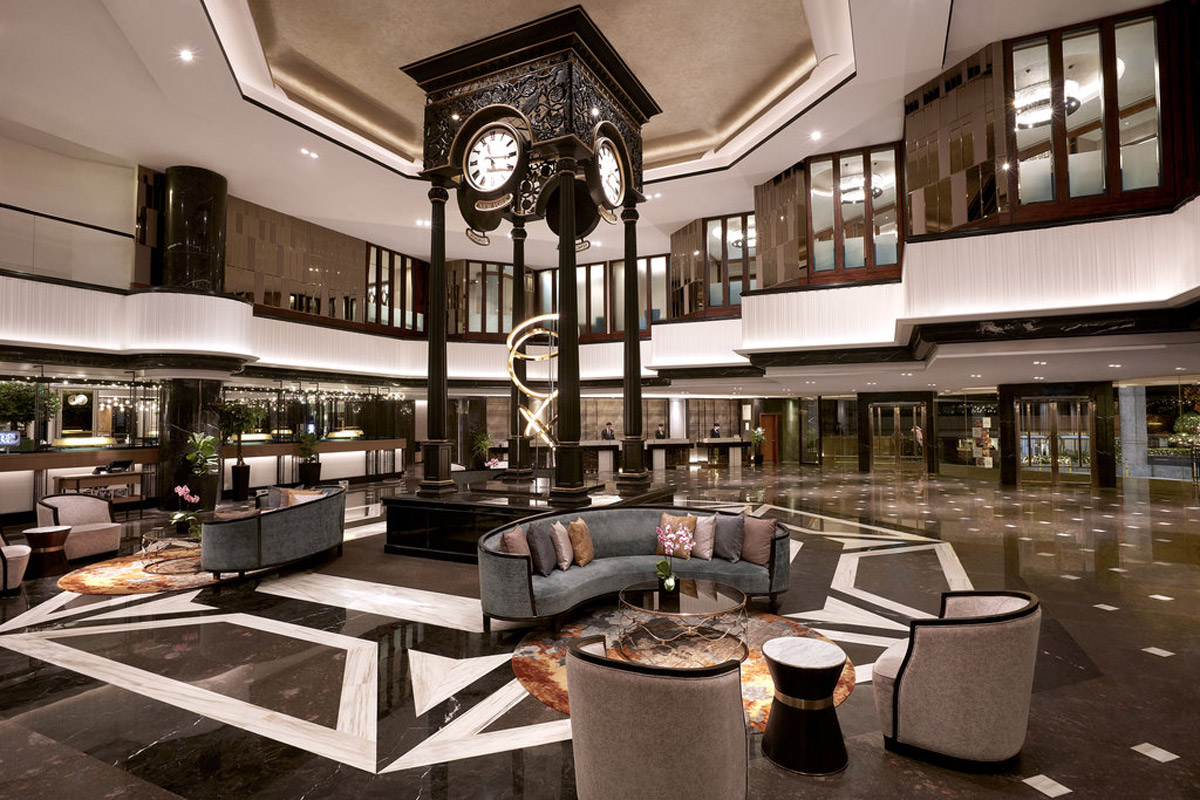 Orchard Hotel Singapore's Lobby

Address: 442 Orchard Road, Singapore 238879
Telephone: 6739 6635 / 6532 / 6572 / 6557
Email : PicturePerfectWeddings.OHS@millenniumhotels.com
Website : www.orchardhotel.com.sg
Facebook : www.facebook.com/OrchardHotelSingapore/
Instagram : www.instagram.com/OrchardHotelSingapore/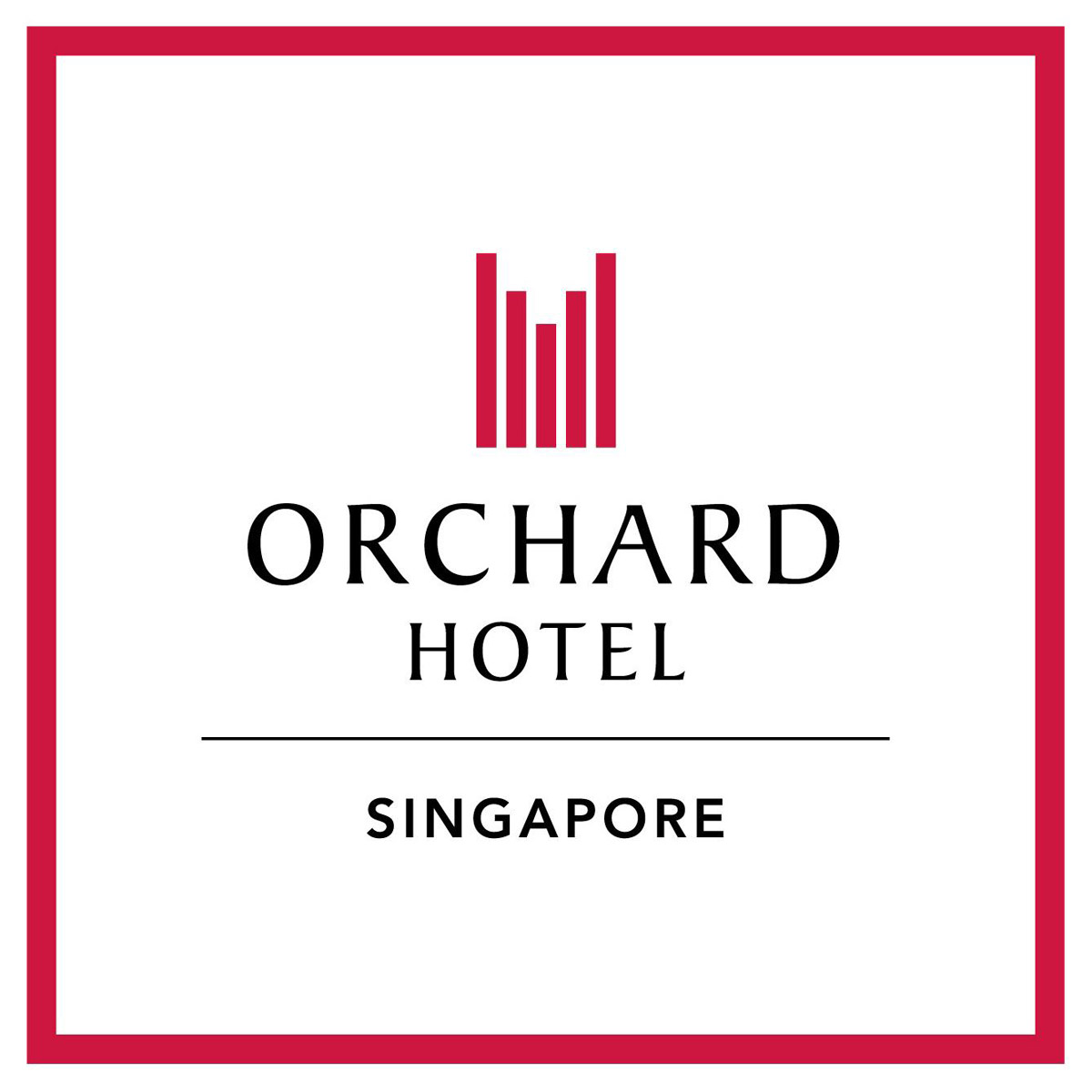 ________________________________________
This article was written for Orchard Hotel Singapore.