Oriental Banquet in the 21st Century: Jia He Grand Chinese Restaurant
2023-04-21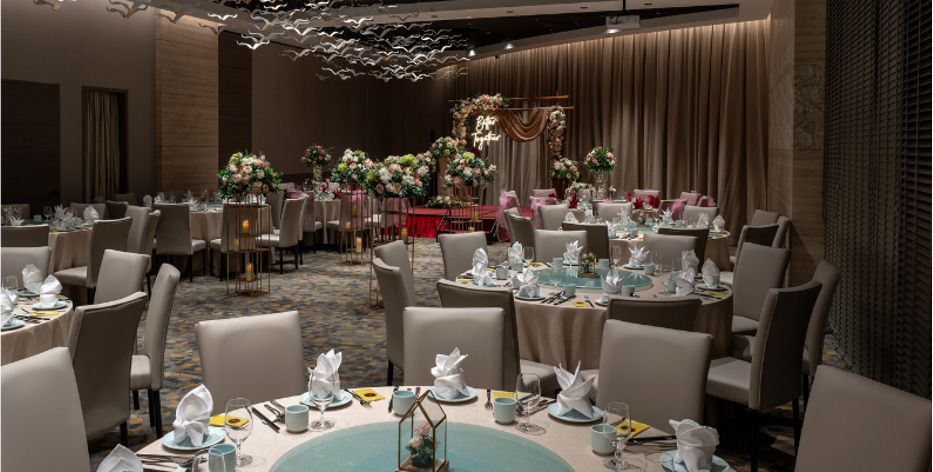 Dreaming of an oriental-style wedding dinner with a dash of modern contemporary? Jia He Grand Chinese restaurant may be just the venue for you.
In close proximity to Farrer Park MRT, Jia He Grand Chinese restaurant's easy accessibility is not the sole reason for its popularity. Located at the lobby level of One Farrer Hotel, this gives the restaurant and its guests direct access to drop-off areas and ample parking spaces.
Gastronomical Dining & Experienced Chefs
Having been in the wedding scene for years and servicing numerous Wedding Couples and their momentous weddings, the culinary team and wedding planners at Jia He Grand deliver services above and beyond expectations. While most restaurants serve up familiar and unique dishes, Jia He Grand Chinese Restaurant prioritizes the 'harmony' of each, and every dish served to create the most optimum dining experience for your guests. Get ready for a culinary feast with every dish created by our skilled veteran chefs, each hailing from a different mastery of skill.
Glamorous Banquet Room

Seemingly unassuming on the outside, you'd be surprised to know that Jia He Grand Chinese Restaurant houses a sizable space for wedding banquets serving delectable Chinese cuisine. The room boasts a seating capacity of 22 tables for 10 persons, along with chic decor and atmospheric lighting. In fact, even if you have 14 tables of 10 persons each, Jia He Grand would be delighted to accommodate your wedding guests. If couples choose to hold a party instead, the room can hold up to 220 persons! Equipped with the latest AV equipment, watch and bask in the joyful atmosphere as the guests enjoy the highlights of the event and entertainment on screen.
The restaurant also houses 5 private dining rooms up for configuration upon request. With this versatile design, Jia He Grand goes beyond a wedding banquet space. From intimate family gatherings to formal business events, Jia He Grand ensures that your gathering is seamless and hassle-free.
Culinary Team, Private Chefs, and Catering Services
If you are looking for a catering service for your wedding banquet, you are also in the right place. With several culinary team under Jia He Grand's roof, you can expect a gastronomical experience on your special day.
Whether it is a buffet or on-site cooking service, a private chef can be hired upon request, along with a customized menu. Most importantly, at Jia He Grand, you can look forward to exemplary service and consistency. Thus, you can expect us to extend the same Jia He dining experience offered at our restaurants, wherever. Sit back and browse the delectable dishes from our suite of menus that are bound to fill you with delight!
In-House Wedding Planners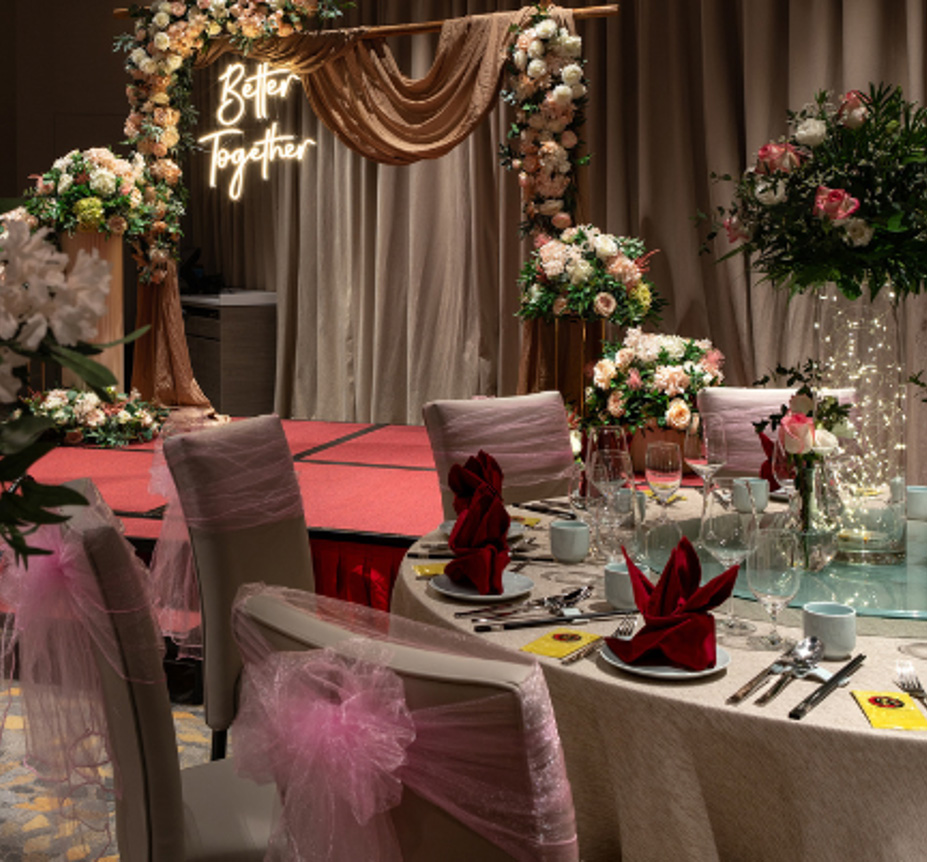 At Jia He Grand, you can expect to be greeted with wedding planners with years of experience. The dedicated wedding planners will work closely with you to design elegant table set-ups, captivating decoration and ensuring every detail is meticulously crafted to perfection. All the wedding packages could be tailored to suit your preference and specifications.
Contact us today to start planning your dream wedding celebration!
Address: Jia He Grand, 1 Farrer Park Station Rd, #01-01 One Farrer Hotel, Singapore 217562
Email: jiahegrand@jiahe.com.sg
Website: https://www.jiahe.com.sg/jiahe-grand & https://www.jiahe.com.sg
Phone: +65 9170 2682 or +65 6538 4788.
Facebook: https://facebook.com/JiaHeRestaurant
Instagram: https://instagram.com/JiaHeRestaurant
Jia He Grand
Rating:

Address:

1 Farrer Park Station Road, #01-01, One Farrer Hotel, Singapore 217562

Phone:

6538 4788, 9170 2682