PARKROYAL on Kitchener Road's Latest Transformation Unveils Stylish Spaces, New Themes & An Elevated Experience
2020-06-01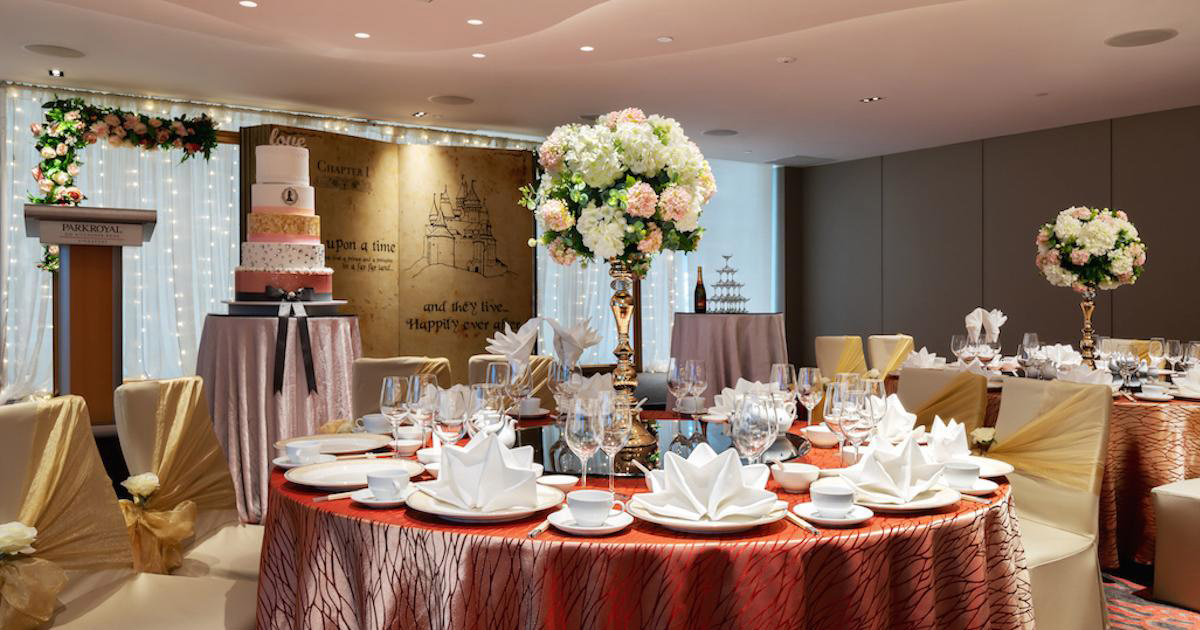 No two weddings are ever the same. Some of us have a large, lavish celebration in mind, while others might prefer a cosy, intimate gathering; some dream of a modern-day romance, while others like to stick to traditions.
Depending on your preferences, the list of potential venues differ. However, there's one wedding venue, in particular, that's able to cater to a wide array of weddings — the newly revamped PARKROYAL on Kitchener Road, conveniently located in the heart of the city!
With a full-scale transformation recently unveiled in April 2020, PARKROYAL on Kitchener now has brand new features, wedding themes, and wedding packages to ensure a distinctively memorable experience for all couples, regardless of wedding size and type.
Here's a closer look at PARKROYAL on Kitchener Road's exciting makeover:
Revamped Spaces

The spacious event foyer
Having undergone a massive overhaul to its public areas, PARKROYAL on Kitchener Road now features a refreshed hotel lobby, event foyer perfect for pre-wedding receptions, as well as a suite of newly-renovated rooms and suites for your bridal entourage.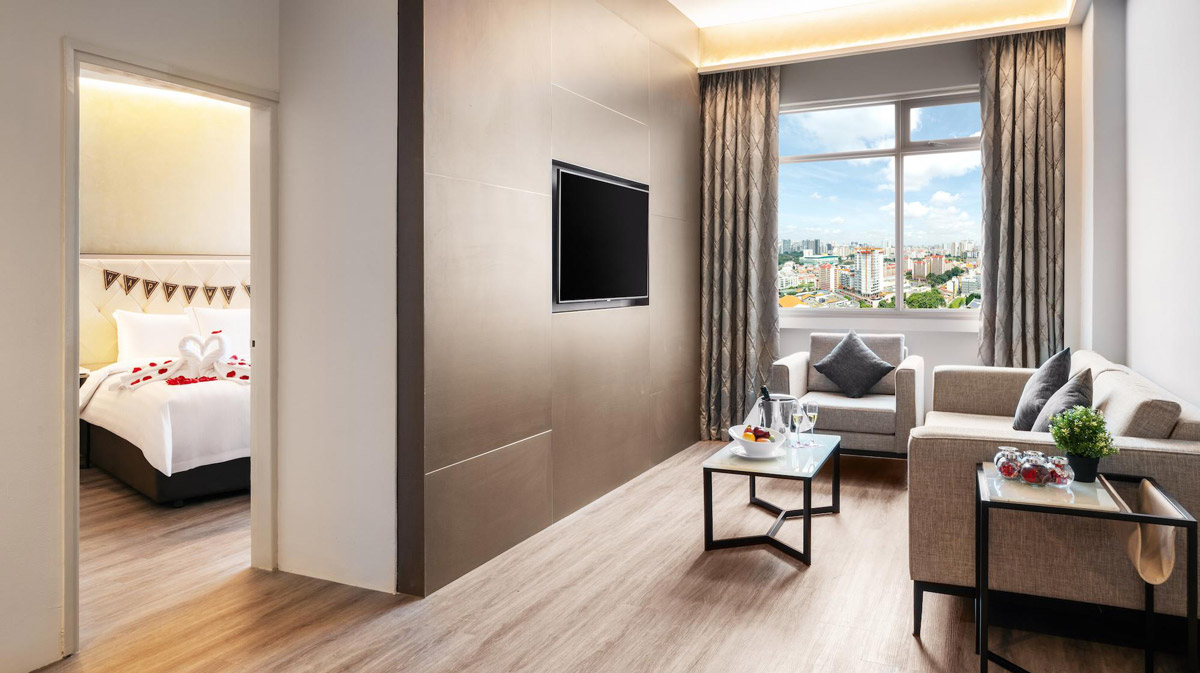 The Bridal Suite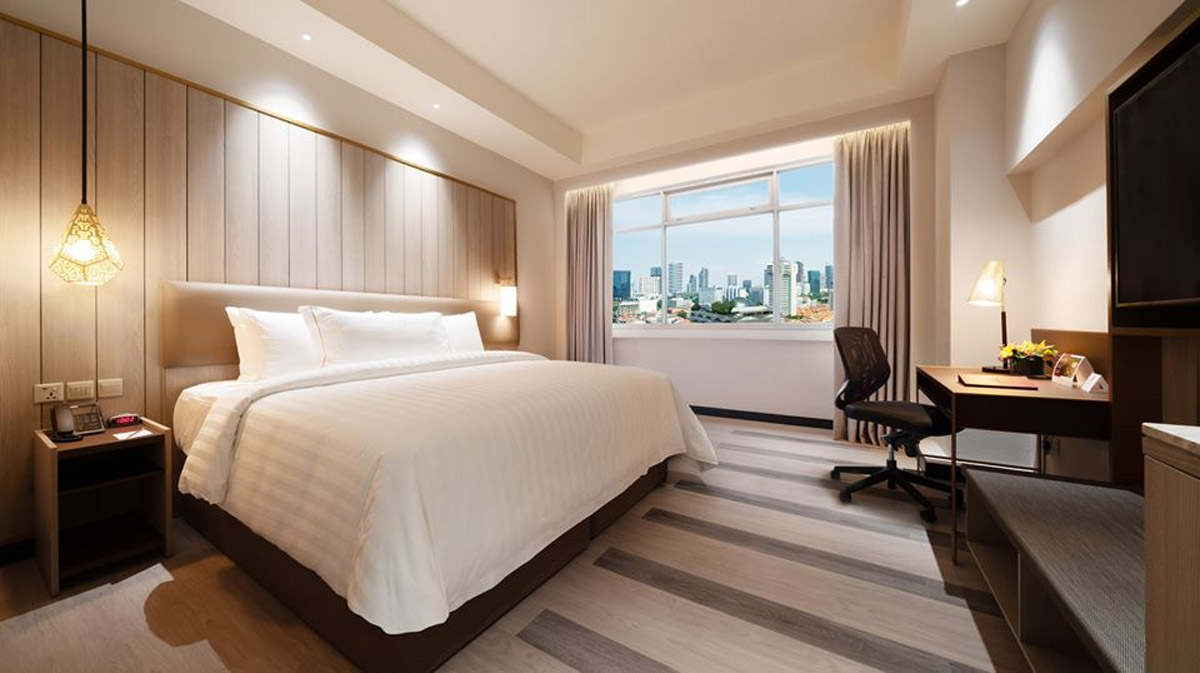 The new Superior King room features large windows for you and your bridesmaids to snap beautiful selfies under the glow of natural light, in-room filtered water, as well as USB charging ports to make sure that you stay connected via your phones even when you're stationed all over the wedding venue!
All these add up to create an impeccable, luxurious experience that is sure to impress your guests and elevate the comfort of you and your bridal party, ensuring that your special day goes smoothly and memorably.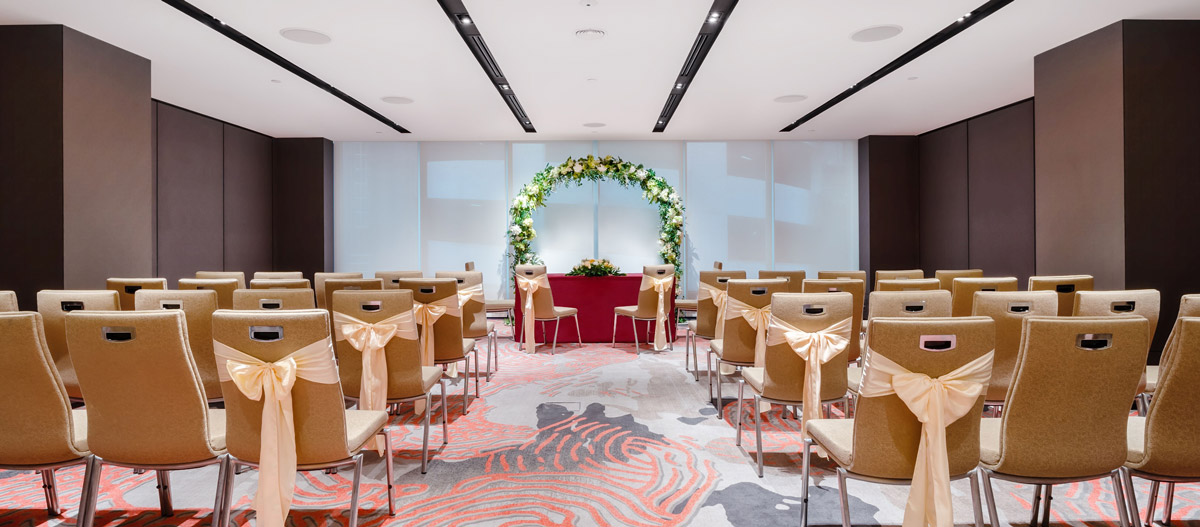 A solemnisation set-up
Couples can choose from a total of 7 stylish and functional spaces that are all equipped with state-of-the-art audio-visual equipment to make sure that your wedding banquet videos, photos, and music play without a hitch.
Their largest venue, the Emerald Ballroom, can hold up to 45 tables, making it suitable for large-scale banquets. On the other hand, the newly-renovated Jade Room and Sapphire Room can host smaller-scale celebrations and solemnisations of up to 4 - 12 tables, or be split into two for a traditional tea ceremony.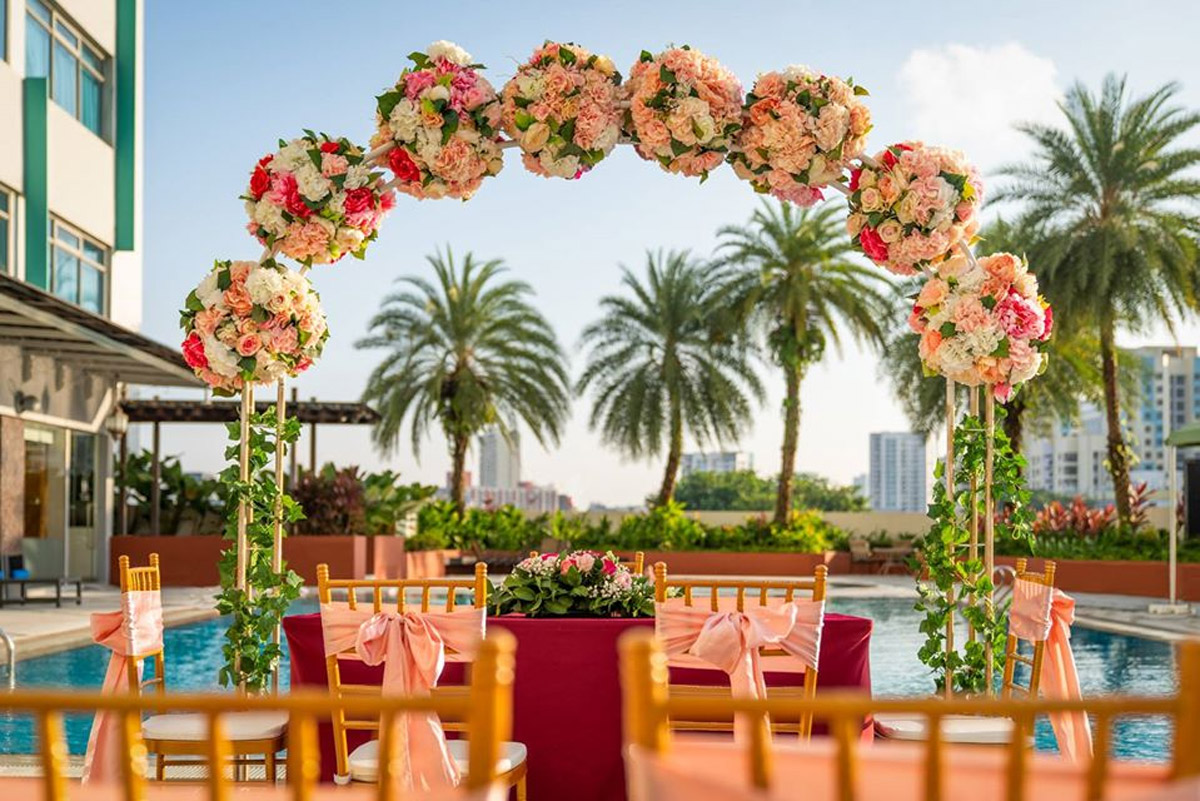 Alternatively, those looking for a more fun and informal solemnisation can exchange their vows under the clear blue sky or against the vermillion sunset by the poolside!
Exciting New Themes
From elegant florals to magical, dazzling crystals, PARKROYAL on Kitchener Road's variety of specially-curated themes leaves couples spoilt for choice as well.
Fairytale Bliss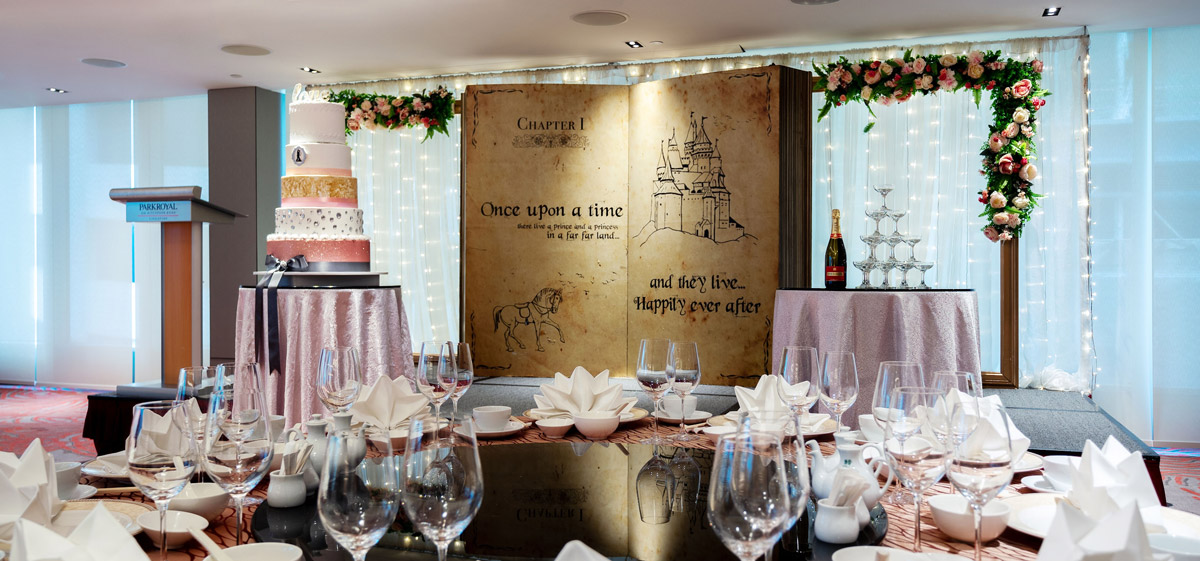 Bring your "happily ever after" to life with Fairytale Bliss, a brand new theme that features a giant storybook backdrop and ivory lamp posts lining the aisle! Against the unique backdrop, you and your other half will look like a prince and princess who have just stepped right out of a fantasy, and you can be sure that your guests will be clamouring to snap pictures with it too.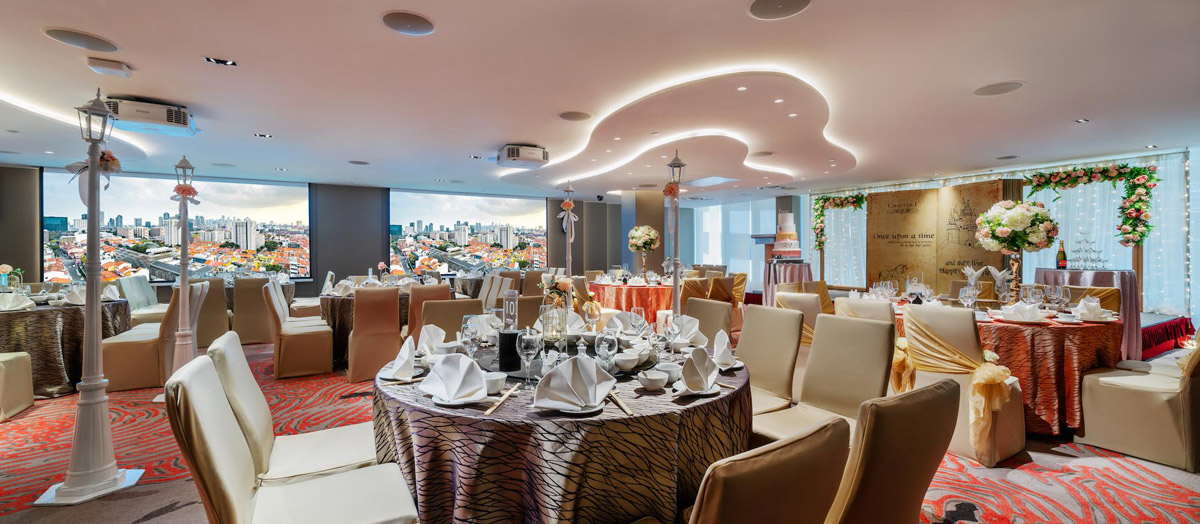 Rustic Garden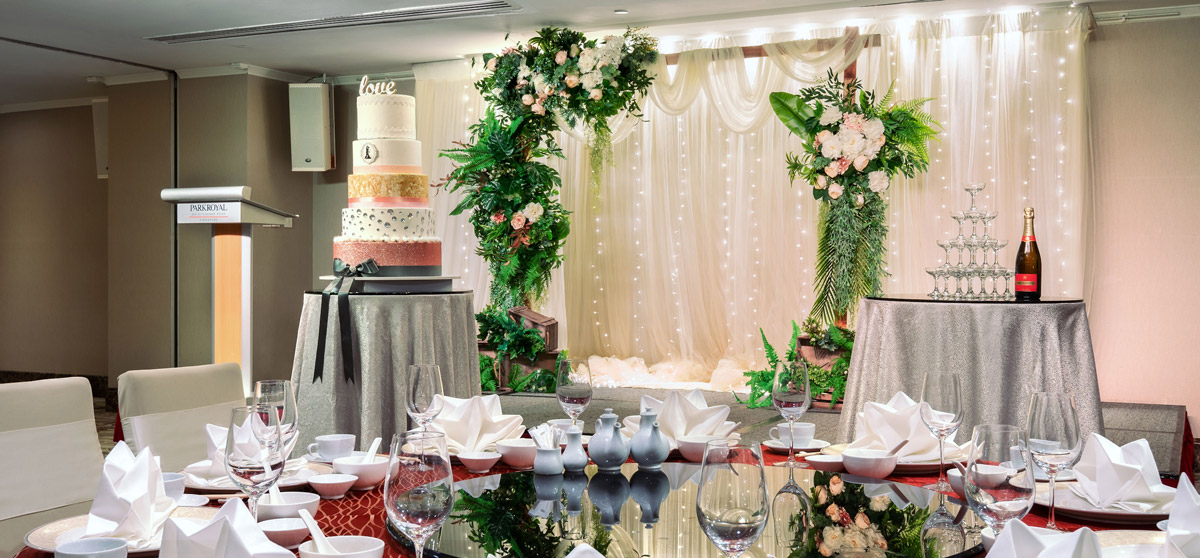 Bask in the beauty of nature as you enjoy the comforts of an indoor venue with the Rustic Garden theme! Featuring lush greenery and pastel blooms, your venue will be transformed into a dreamy and romantic garden of love.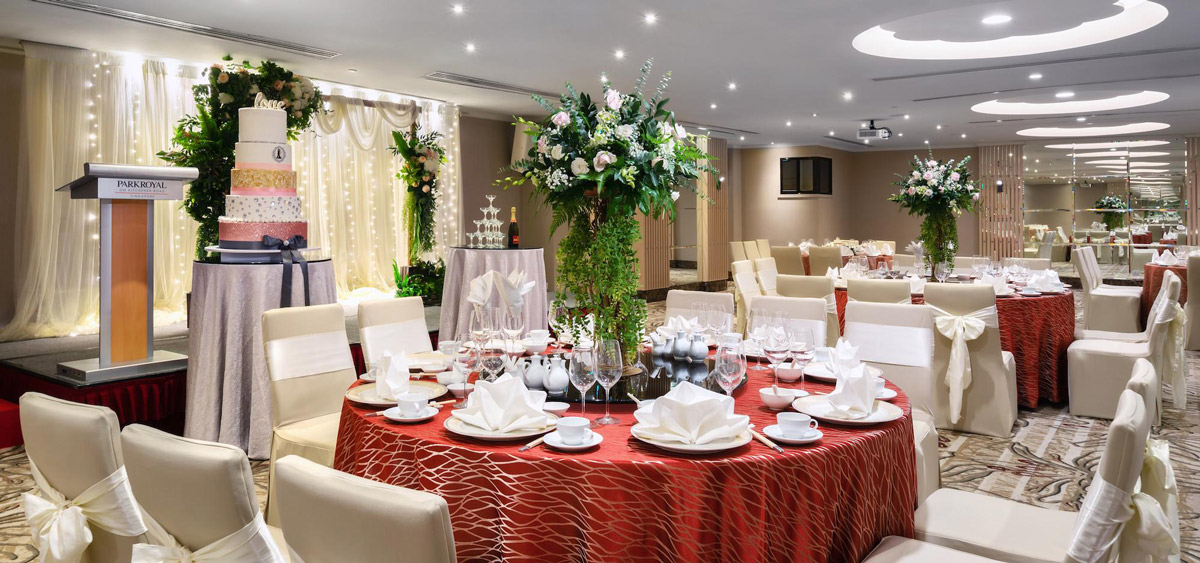 Celestial Love

Leave your guests starstruck as you glide down the aisle with your other half with the ethereal Celestial Love! This dazzling theme will cover your venue with plenty of fairy lights and crystal drapes, twinkling and sparkling beautifully whenever the light hits them. Dim the lights, and it'll be as if the vast starry skies are above you!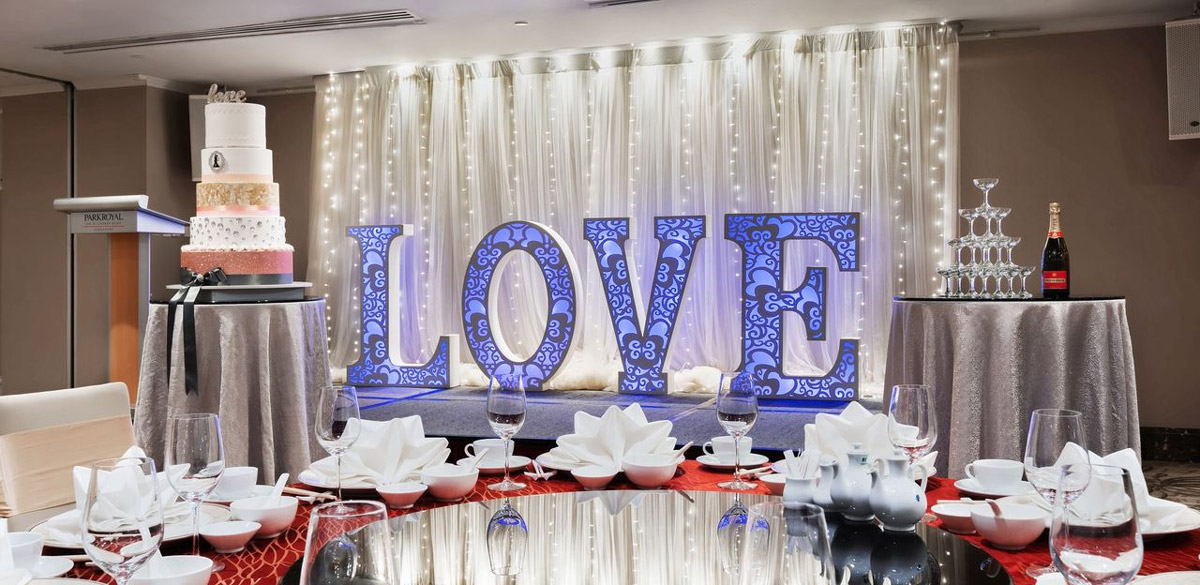 Roman Romance
Inspired by ancient Roman architecture, the Roman Romance will adorn your ballroom with elegant columns, luxurious flower arrangements, and lovely peach and pink hues that symbolises the purity and virtue of your love for each other. The result is a one-of-a-kind, stylish wedding theme that makes you feel like you're halfway across the world.

Bonus: An oriental wedding at Si Chuan Dou Hua Restaurant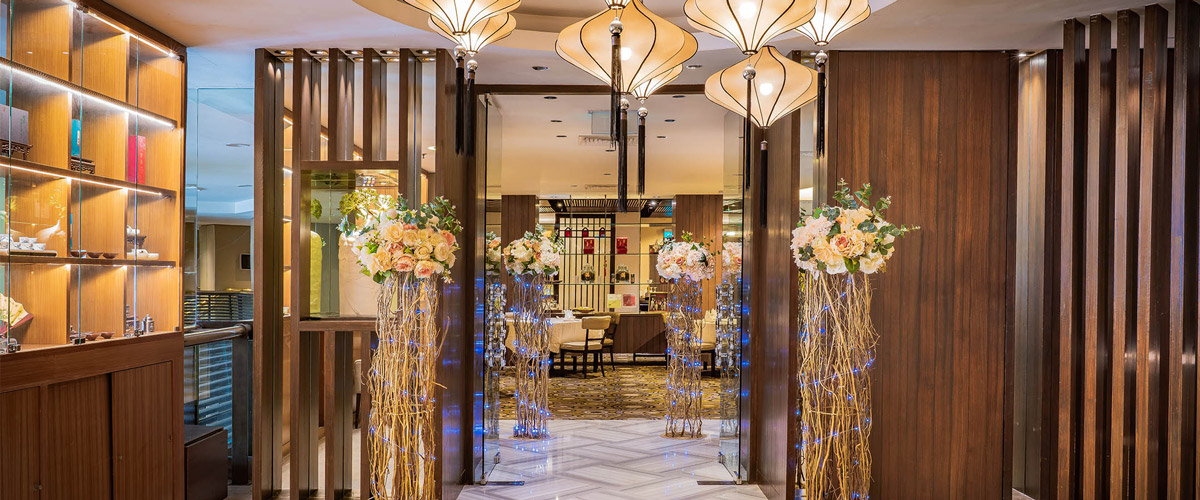 Couples who prefer traditional, oriental aesthetics can consider holding their wedding at PARKROYAL on Kitchener Road's Si Chuan Dou Hua Restaurant instead! Furnished with dark wooden elements and rich champagne hues, the restaurant exudes a classy yet cosy atmosphere.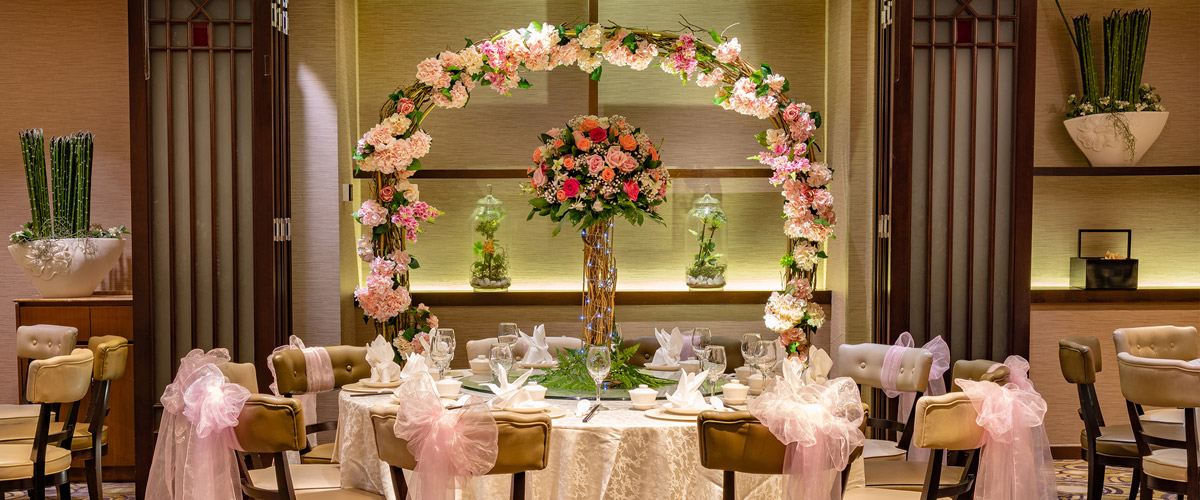 The wooden folding doors and delicate lanterns also highlight the oriental feel of the restaurant, which is sure to mesmerise both young and old guests. Couples can host up to 16 tables comfortably in the restaurant.
Bonus: Malay wedding themes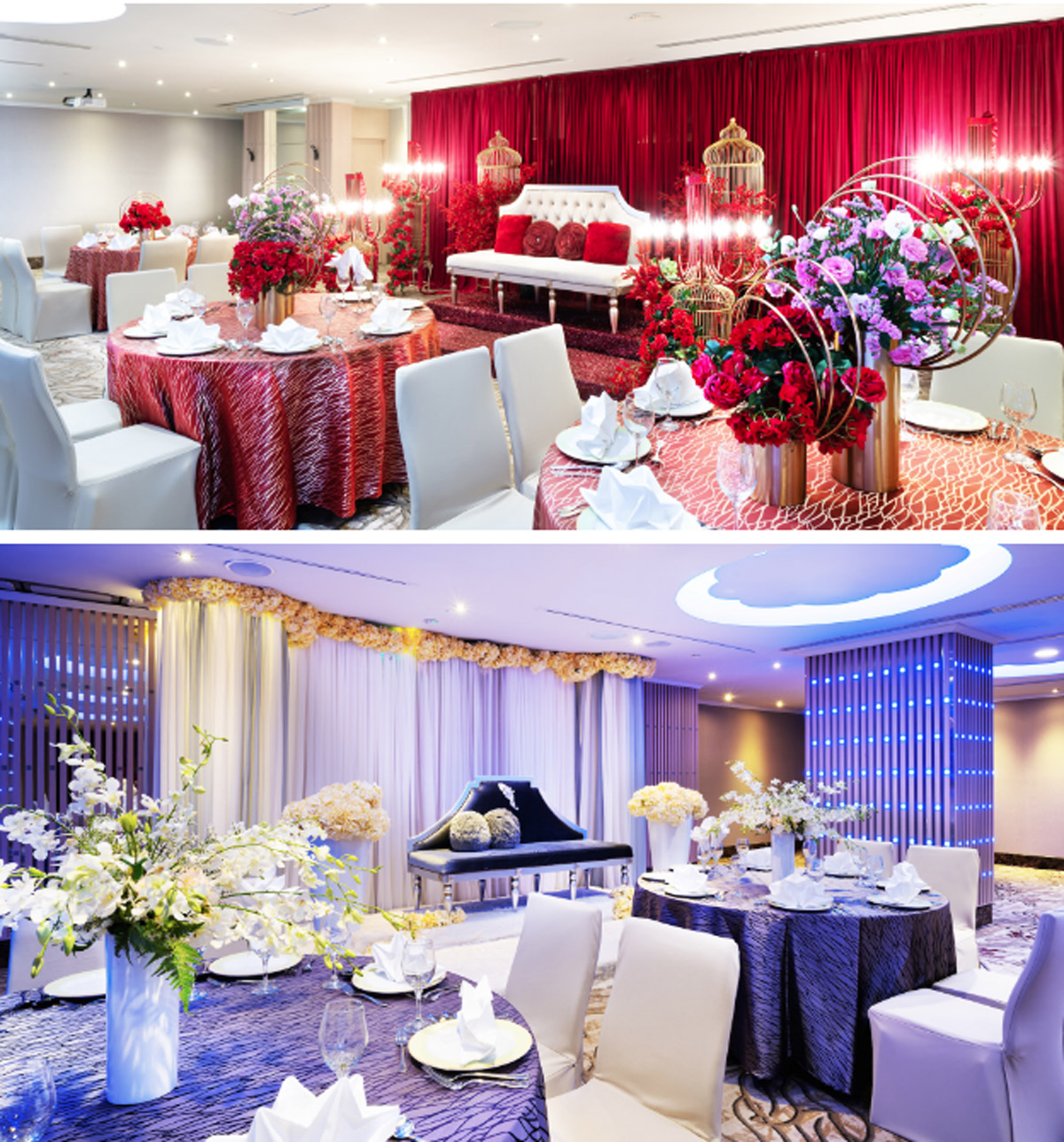 Of course, PARKROYAL on Kitchener Road also has brand new offerings for Malay couples! A total of 4 new themes are now available, which includes a bold and passionate red theme accented with gold, a stunning blue and white theme that exudes elegance, a luxurious theme that features plenty of white orchids and ornate armchairs, as well as a vibrant botanical theme with tropical leaves and colourful flower arrangements.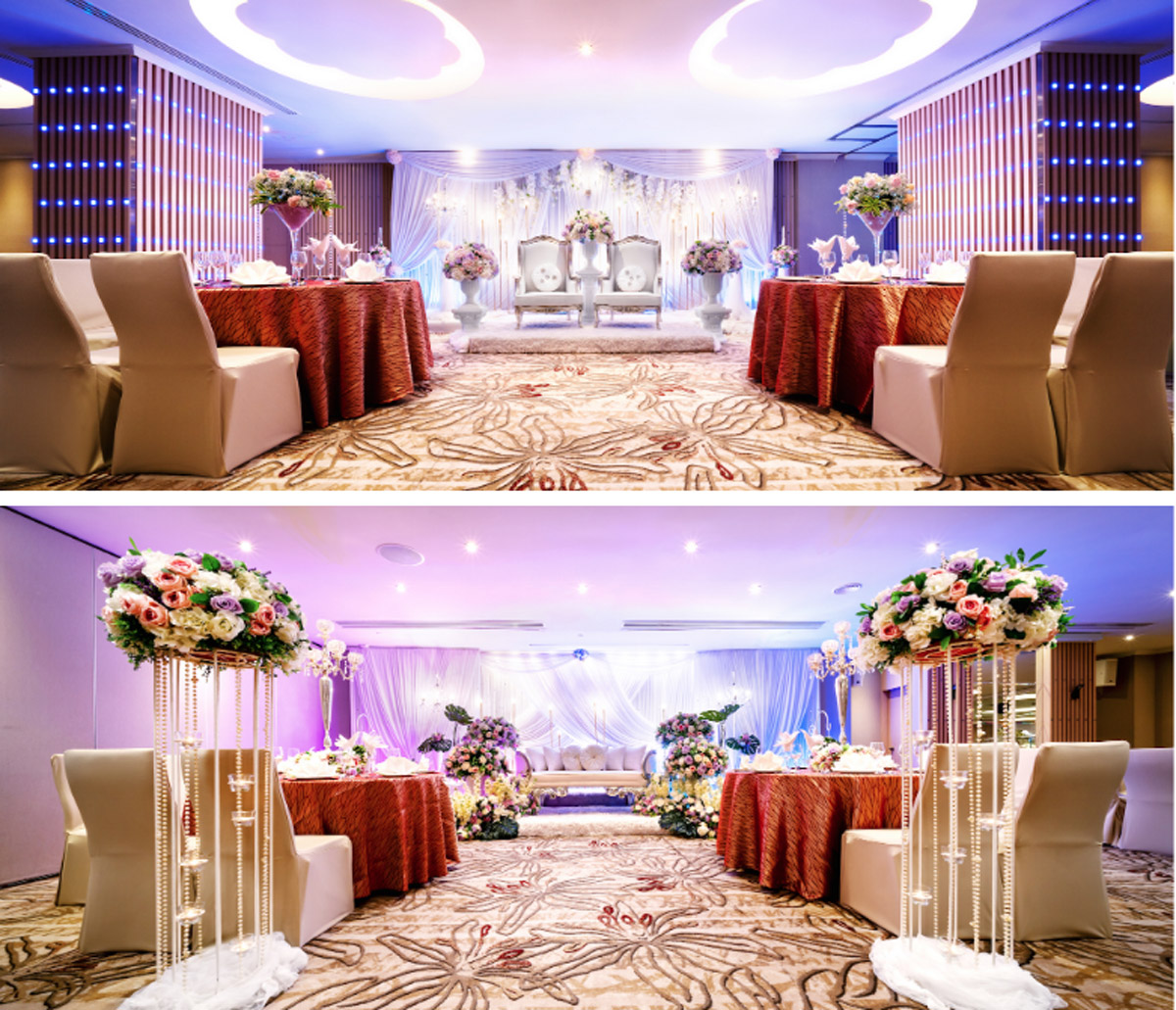 Culinary Offerings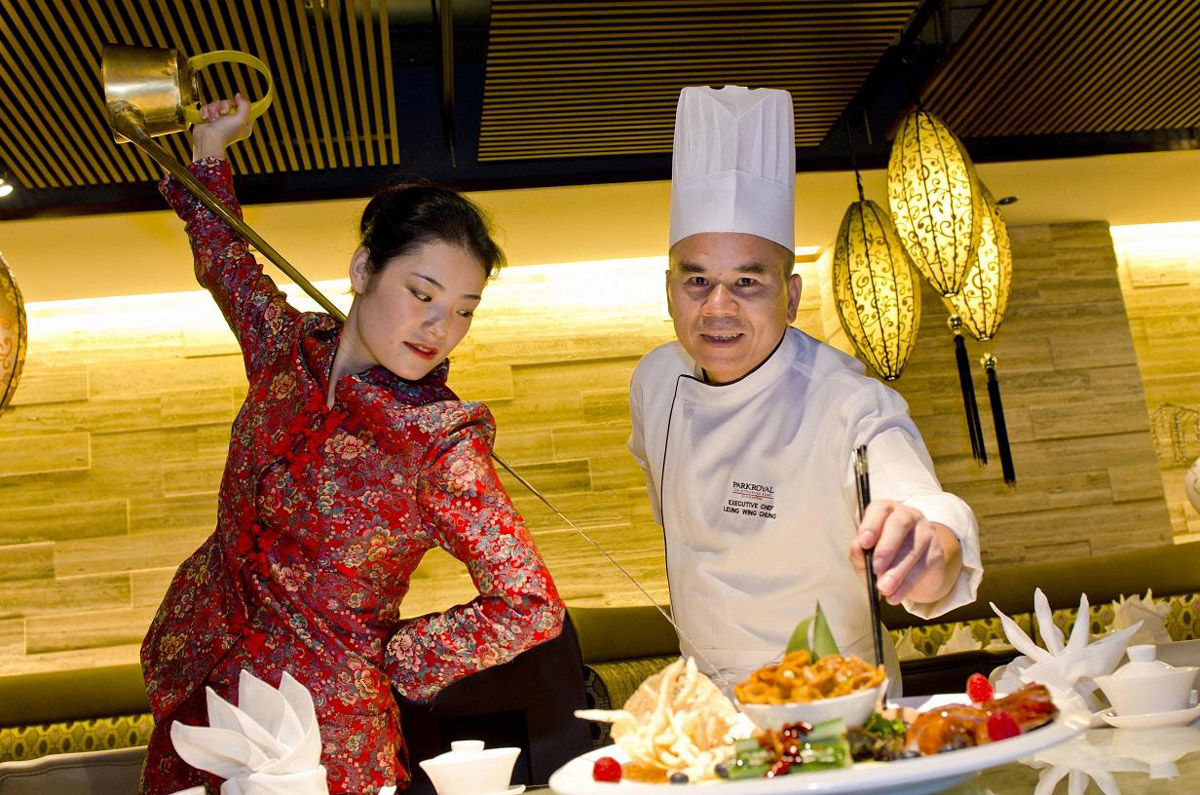 Good food makes all the difference between an ordinary celebration and a truly impressionable one. For an unforgettable affair, PARKROYAL on Kitchener Road makes sure to serve only the best epicurean dishes at your wedding, which can come in the form of either a traditional Chinese banquet or an international buffet.
Expect a gastronomical feast specially crafted by the hotel's dedicated banquet chef, which includes dishes like Barbecued Crispy Suckling Pig and Braised Lobster Meat & Shredded Abalone Soup for the Chinese menu, and Rendang Ayam Klasik Selangor (Stew Chicken with Herbs and Spicy in Coconut Milk) and Kambing (Slow-braised Lamb in "Javanese" Style with Dried Herbs and Black Sauce) for the Malay buffet.
It's also important to note that the Chinese set menu will be prepared in the same kitchen as their award-winning Chinese restaurant, Si Chuan Dou Hua Restaurant, which is renowned for its Cantonese and Sichuan cuisine. You and your guests, especially your elders, will be definitely in for a delectable treat!
Packages & Perks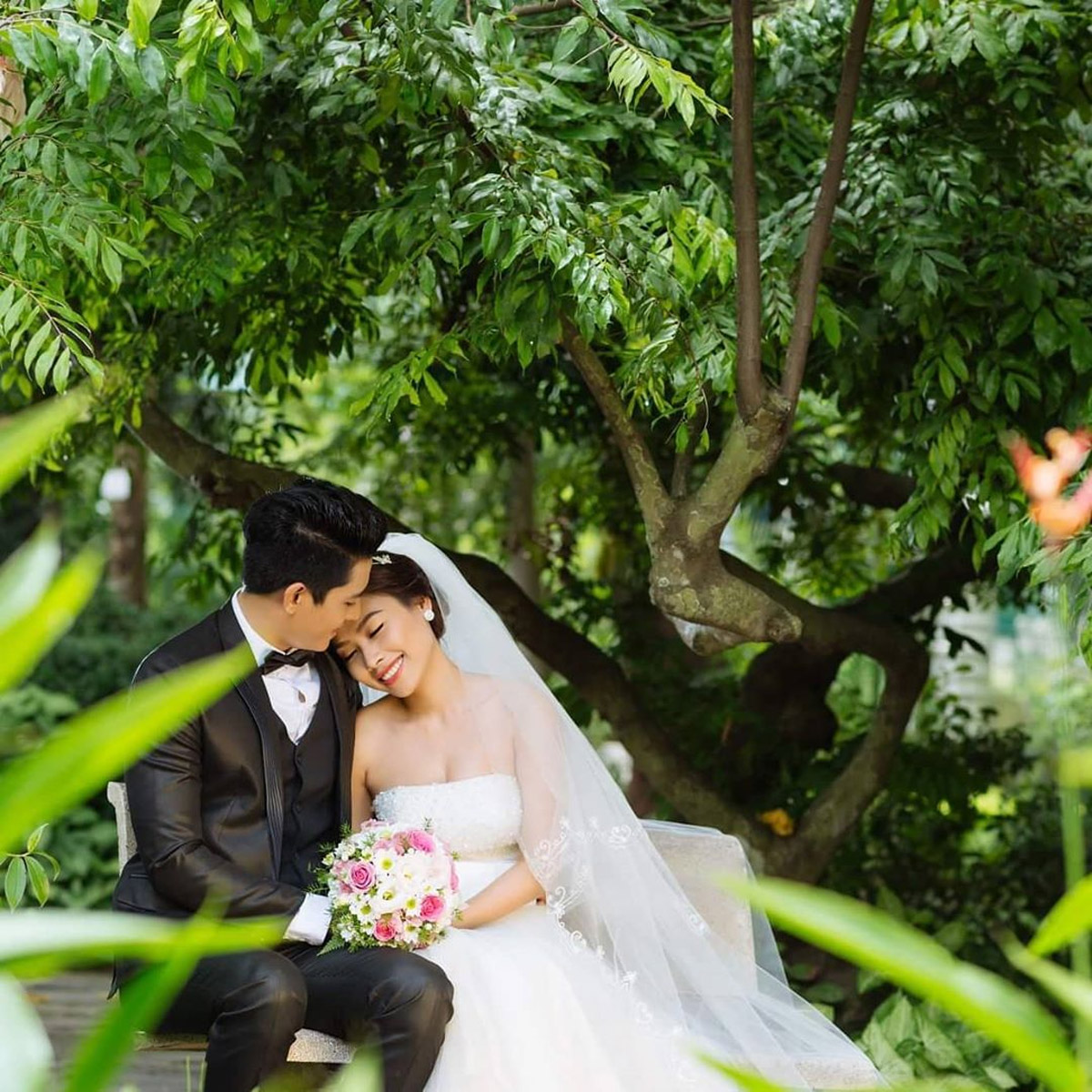 With 2020's wedding packages starting at SGD828, PARKROYAL at Kitchener Road is definitely a cost-friendly option for couples who wish to experience a lavish wedding ceremony and still be able to set aside a healthy budget for their honeymoon or house loan.
The packages even includes additional perks, which consist of choices like:
● 120 minutes pre-wedding bonding session (photography) for your wedding entourage
● 60 minutes photo booth with unlimited printing
● Printing of wedding invitation cards inserts (for 70% of confirmed guests)
● Free-flow beer throughout the wedding banquet
● Additional one-night-stay in their Bridal Suite with breakfast for two persons
● A complimentary Pelamin for Malay Weddings.
On top of these perks, couples with a minimum booking of 20 confirmed tables* will also be entitled to a selection of exclusively curated perks worth up to SGD10,000! These include:
● One complimentary table off total bill
● SGD58 nett savings off per table
● Additional one-night-stay in the newly-renovated bridal suite with breakfast for two pax
● One-night-stay in the newly-renovated Deluxe Room with breakfast for two pax

● Free-flow beer and house-pour wine for four hours, and more!
*Terms & Conditions:
●
Applicable for new wedding bookings confirmed by 30 June 2020, and held by 31 December 2021.
●
Other terms and conditions apply.
A love story to remember at PARKROYAL on Kitchener Road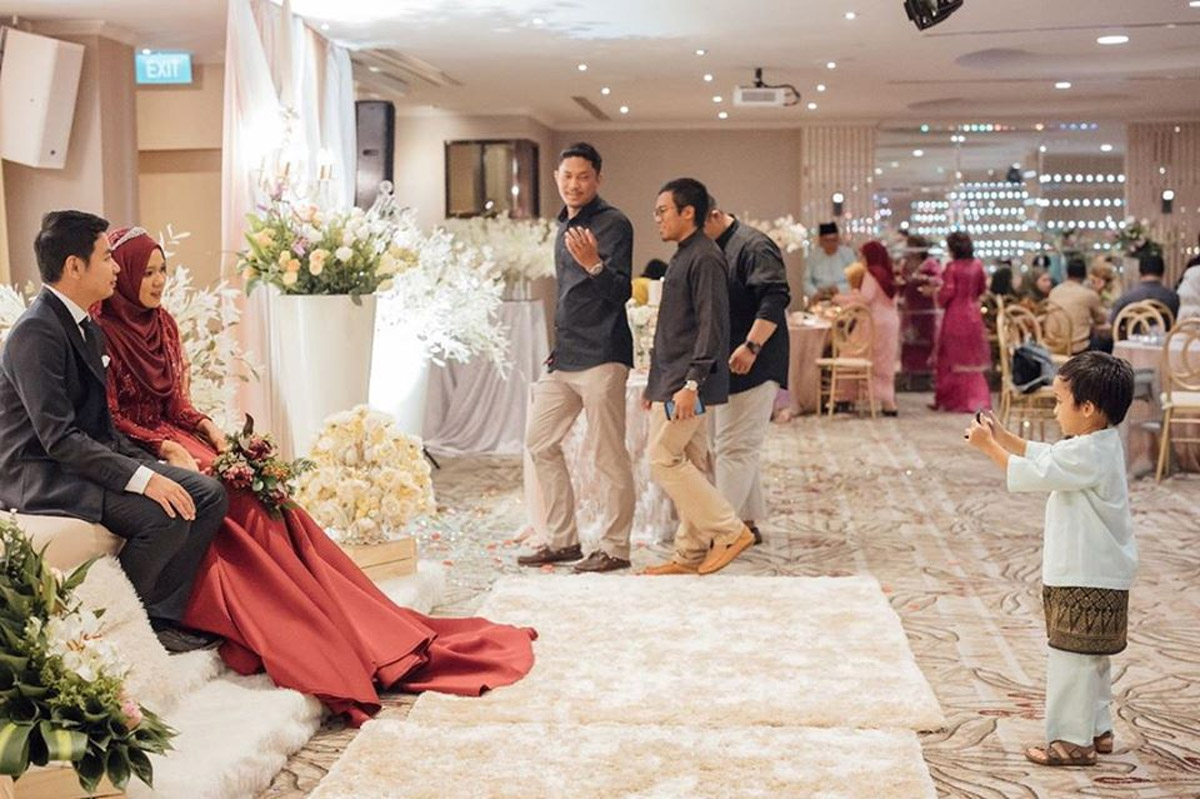 Source: @muhdfaisalmokhtar and PARKROYAL on Kitchener Road
Securing a good venue is akin to building a good foundation for your wedding. With newly-renovated facilities, refreshed wedding themes, a guaranteed feast that is sure to delight your guests' taste buds, all conveniently located within walking distance to Farrer Park MRT Station, PARKROYAL on Kitchener Road guarantees enjoyable memories that will last a lifetime.
This is evident from the many positive reviews left by happy couples who have held their wedding at the hotel! There were high praises not just for the food and venue spaces, but also the hotel's wedding planning team, who often went the extra mile to ensure that everything was well taken care of, from the wedding itself to the wedding couple and their guests.
If you're interested in getting in touch with PARKROYAL on Kitchener Road for more package details or any wedding-related enquiries, feel free to contact them at weddings.prskt@parkroyalhotels.com or call +65 6428 3031.
PARKROYAL on Kitchener Road
Address: 181 Kitchener Road, Singapore 208533
Telephone: +65 6428 3031
Email:
weddings.prskt@parkroyalhotels.com
Facebook
Instagram
Website
________________________________________
This article was written for PARKROYAL on Kitchener Road.
All images from PARKROYAL on Kitchener Road.