Regal Wedding Looks For The Modern Bride
2018-05-18

With Prince Harry and Meghan Markle's long-anticipated wedding just around the corner, the world is dying for a glimpse of the bride's wedding gown – which has been a well-kept secret up until this point. However, it appears that the royal family is truly determined to keep this gown safely under wraps until the grand reveal. In fact, sources have claimed that Meghan's wedding dress has been sent to Windsor Castle for safe-keeping since the beginning of the month.
However, one doesn't have to be a royal to wed like one. In the spirit of the royal wedding, listed below are some tips to create the ultimate regal wedding look that will have you feeling royally resplendent.
Silhouette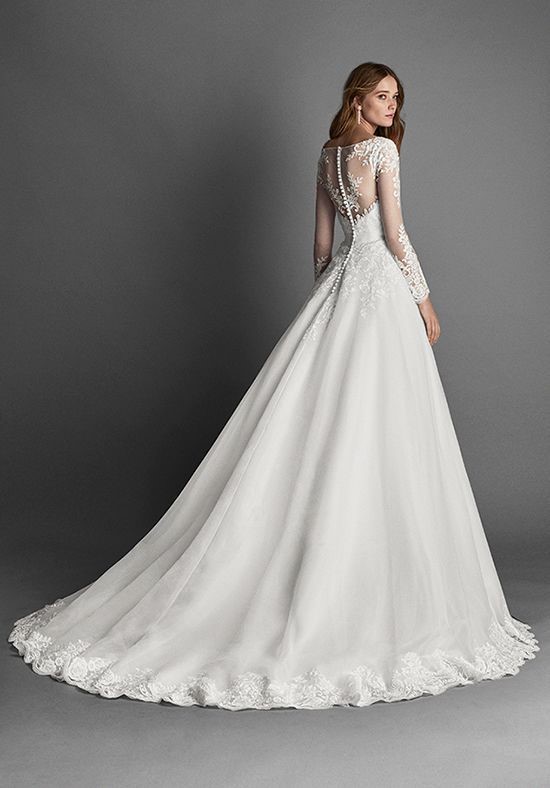 Source: Pinterest
With so many dresses available, how is a girl to choose the right one? Our advice is to find a silhouette that suits your body type and makes you look your absolute best. That said, the ball gown and the A-line dress are our top picks for that dreamy fairytale look. With their fitted bodice and full skirt, these silhouettes are also ideal for most body types
Sleeves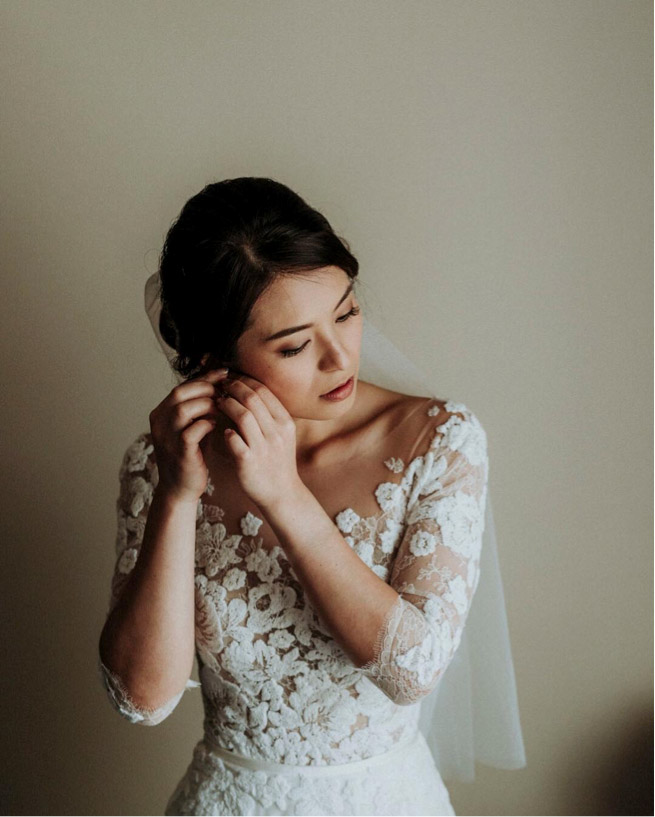 Source: Instagram
Following the royal style, we recommend opting for a modest and demure look with a long-sleeved gown. Many designers interpret the addition of sleeves in their own unique way and put a twist on the conservative with the use of lace, embroidery and beading to create illusory effects. For something grander and lavish, you can go for dramatic, billowing sleeves. We love how the lace sleeves on this Caramel & Co. gown draws our eyes to the delicate details and complement the simplicity of the skirt. Have fun picking out a sleeved gown that reflects your personal style.
Gloves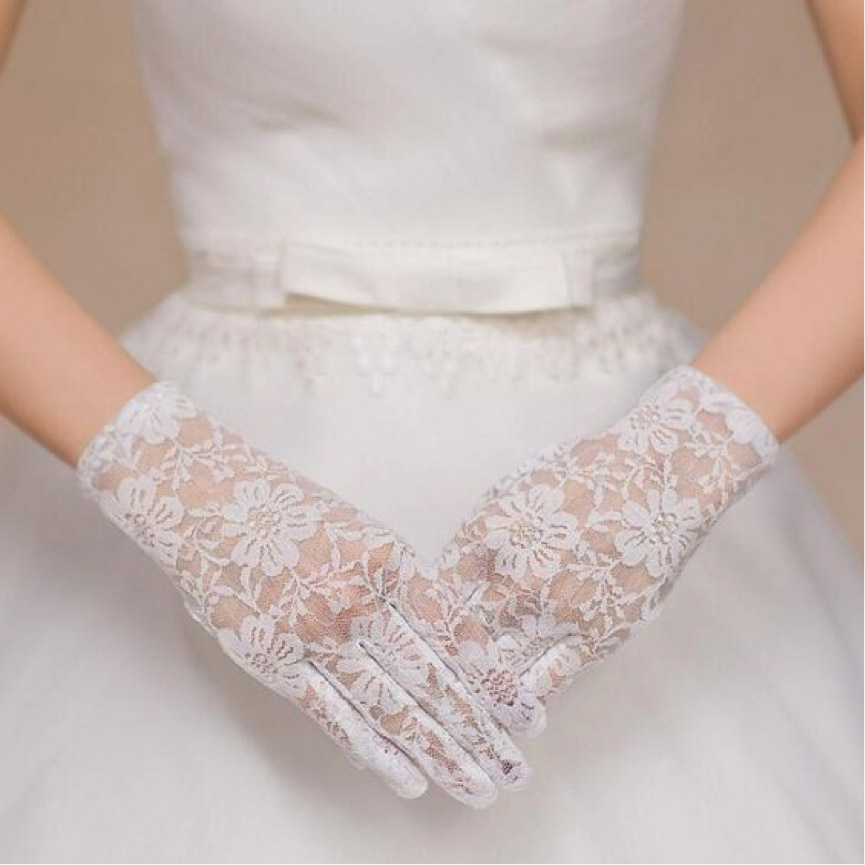 Source: Pinterest
Historically, gloves were worn at most religious and traditional wedding ceremonies. Both bride and guests would be dressed in a pair of gloves be it lace or cotton, and only removed when sitting down to eat. To enhance your regal ensemble, bring back these timeless accessories and choose from a range of lengths and fabrics to bring out your inner princess.
Veil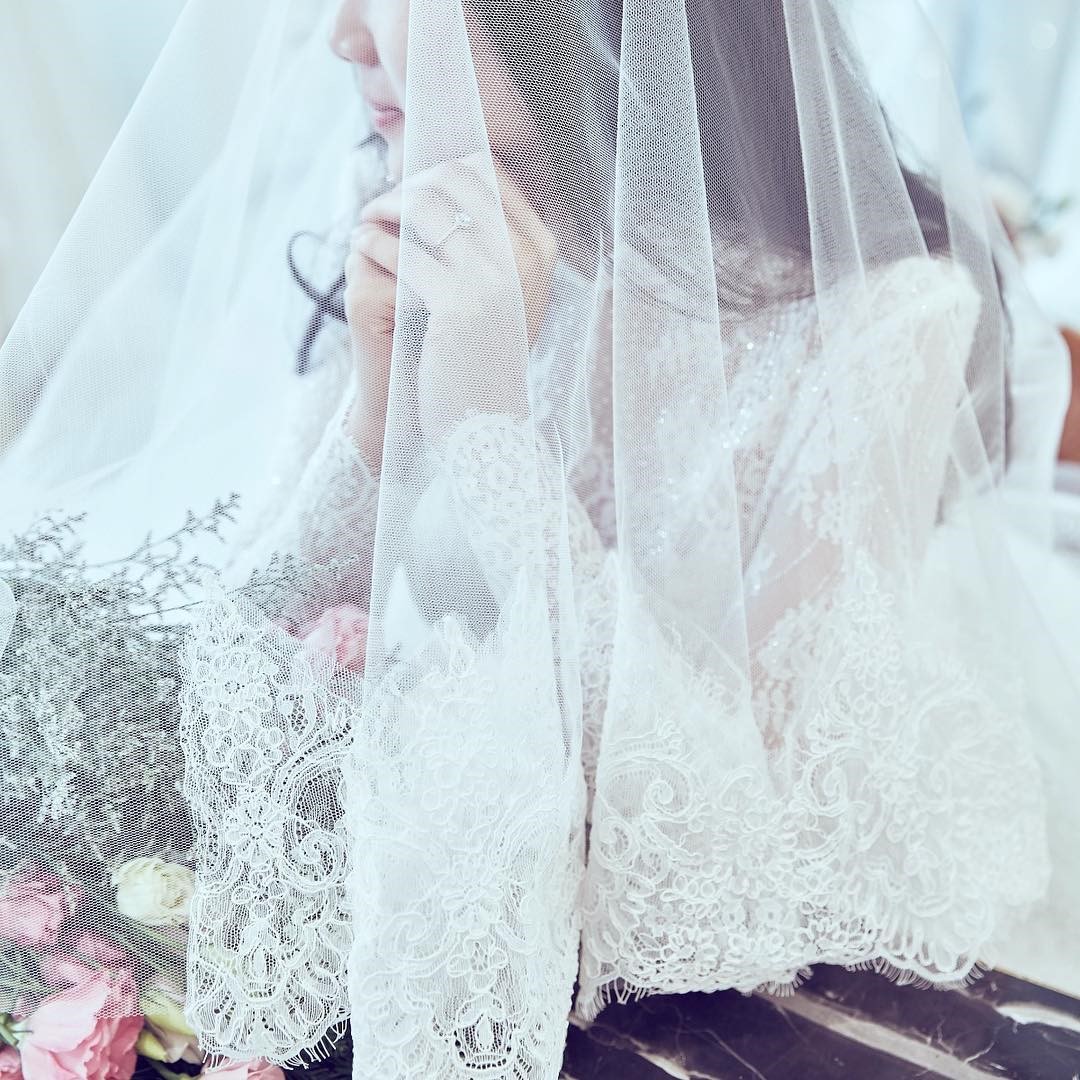 Source: Instagram
Whether long or short, a veil brings everything together! Depending on your gown, choose an appropriate veil length that complements your overall silhouette. As a general rule, a heavily embellished gown should be accompanied by a simple veil with minimal accents, while a simple streamlined gown can have a layered veil for added volume. This tulle veil by Jessicacindy is just the right amount of airy and whimsical while still keeping things grand with its classic Chantilly lace.
Tiara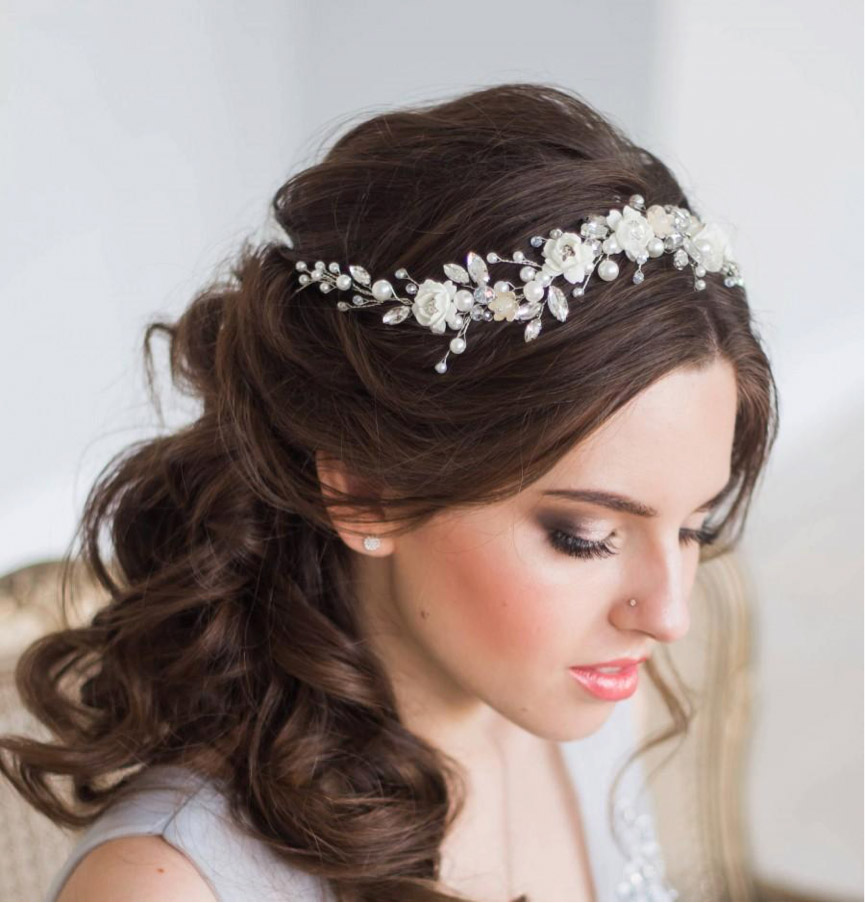 Source: Weddbook
Your special day is the perfect occasion to go all out; so top off your look with a sparkly tiara that will make your walk down the aisle that much more memorable. Put your own spin on things and choose from different headpieces such as hair wreaths, gilded headbands, pearl pins and crystal combs. Choose wisely, and whatever accessory you go with will definitely crown you the fairest of them all!
Flowers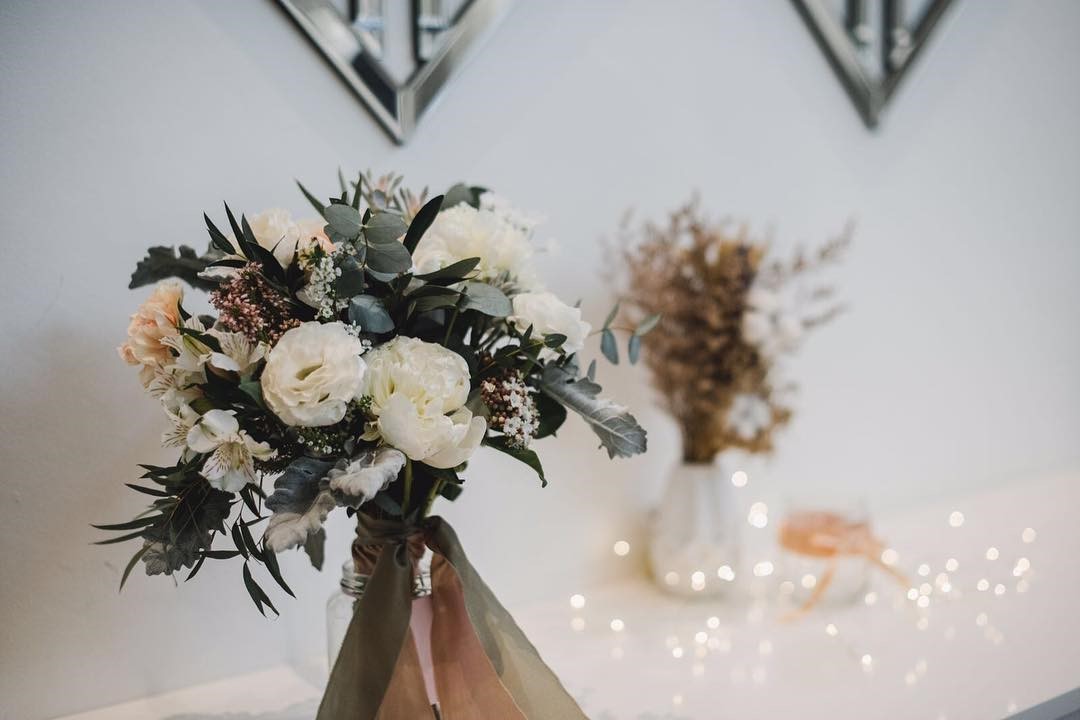 Source: Instagram
Different flowers express different meanings, and your choice in bridal bouquet says a lot about you. White, cream and green flowers provide an enchanting and timeless accent to complete your bridal outfit. We love this earthy and elegant bouquet from Less Than A Tree that makes for the perfect entrance and bridal toss!