Something New At Pan Pacific Singapore
2019-07-02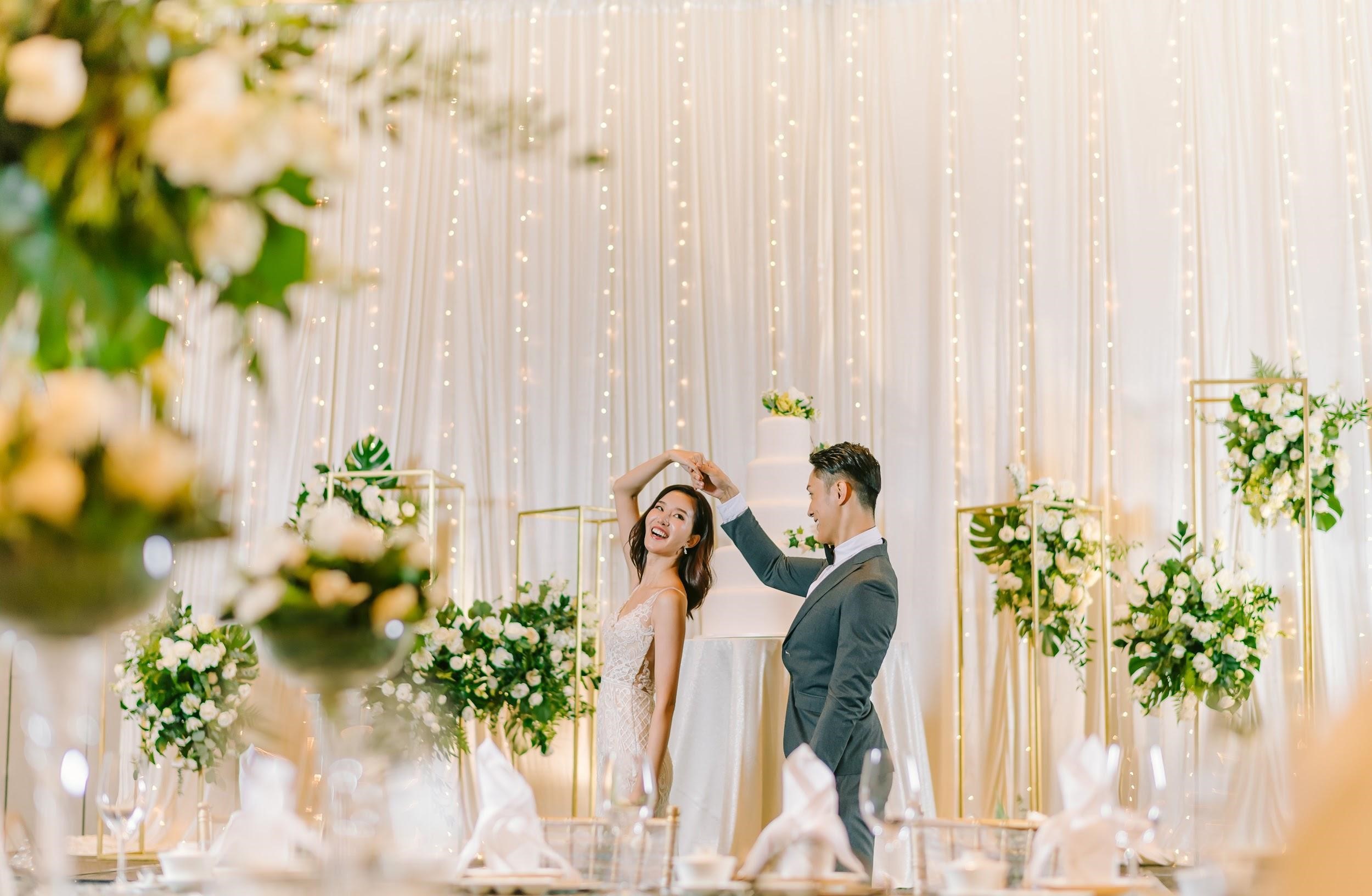 Unveiling a series of all-new wedding themes for 2019, Pan Pacific Singapore promises an effortlessly elegant wedding celebration with its plethora of venues.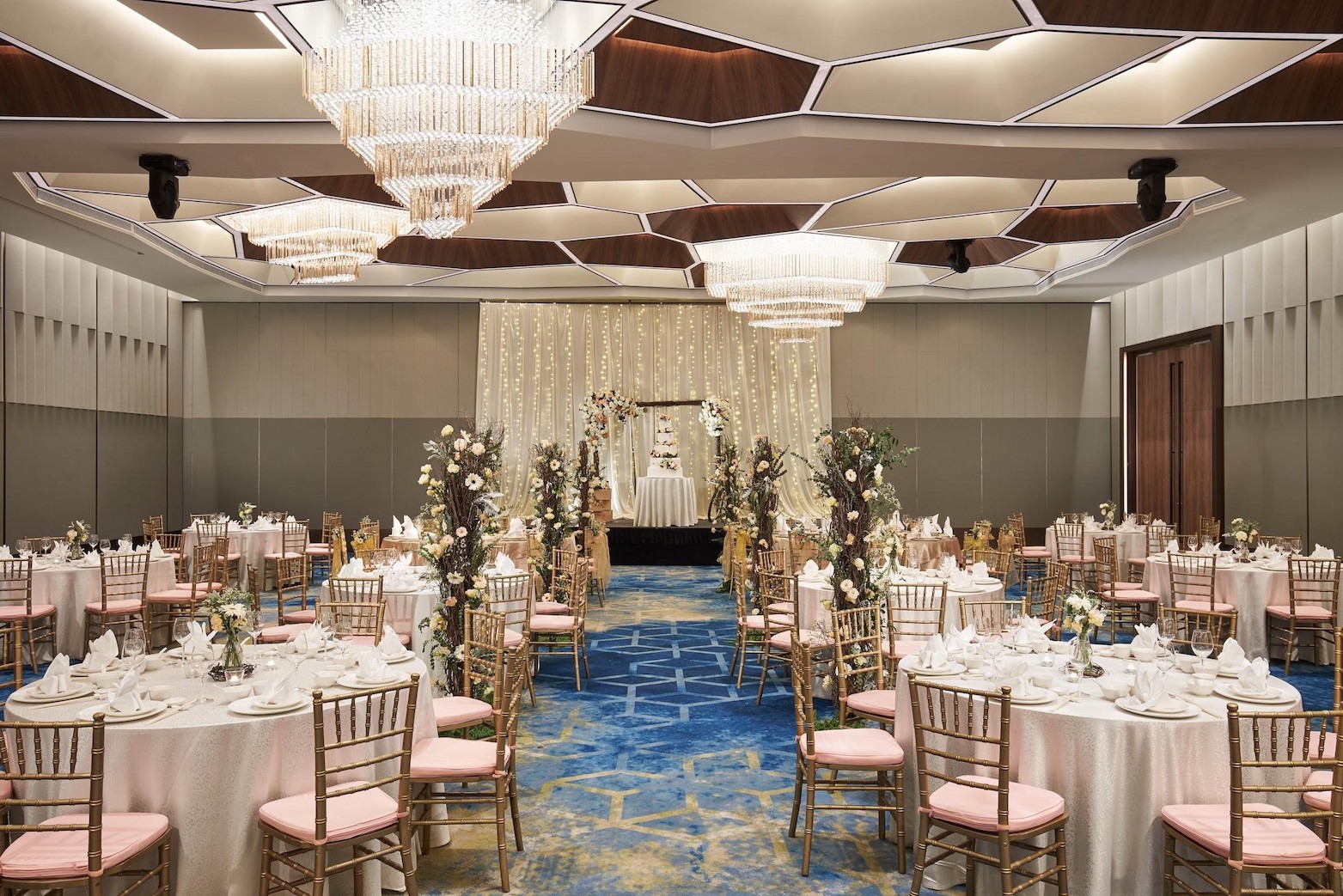 Enchanté wedding theme
For a whimsical wedding, step into the magical world of Enchanté. Featuring pastel-hued florals in dreamy tones of blush pink, ivory, and cream, delicate vines entwined with rustic blooms of white gerberas, champagne eustomas, and dusty millers line the aisle. To top it off, rows of fairy lights twinkle at the front of the ballroom to add the perfect dash of romance to the occasion.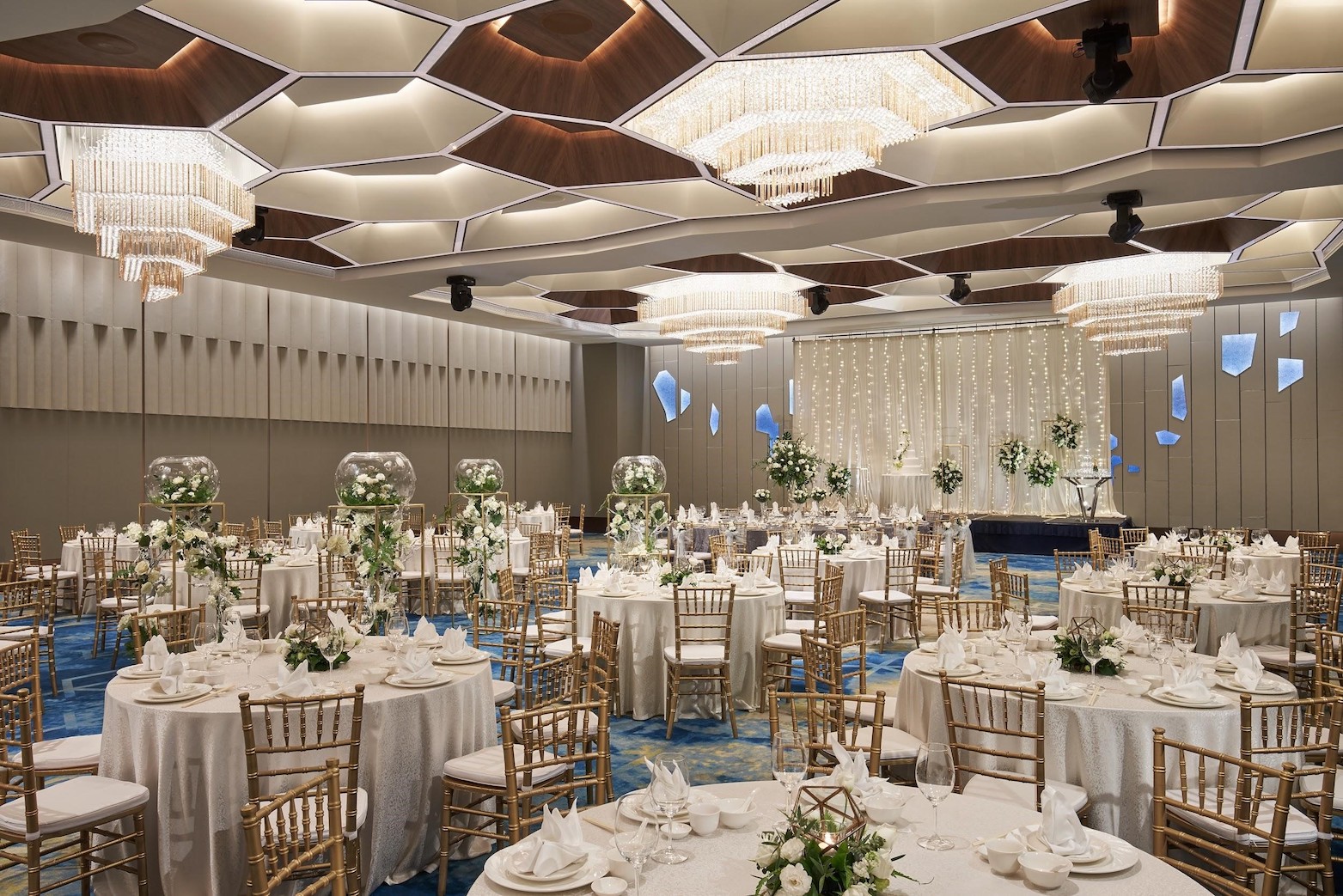 Natura wedding theme
With lush foliage set against an ivory backdrop accompanied by the warm glow of fairy lights, step into a fairytale fantasy with Natura. The botanical theme features floral blooms including champagne eustomas, Italian ruscus, and roses, promising a charmingly rustic setting.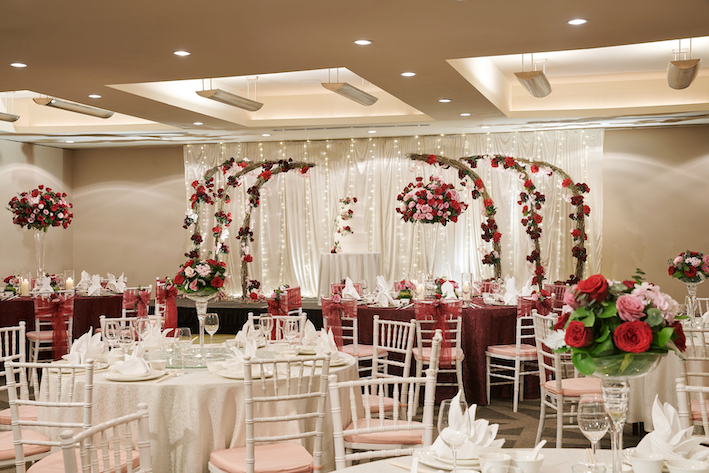 Scarlet wedding theme
Or, make a bold statement with Scarlet – the third of Pan Pacific Singapore's latest wedding themes which exudes a romantic yet wild charm with its beautifully decorated grand arches and vibrant bouquets of roses and eustomas.
In addition to the gorgeous wedding themes, the hotel has not one, but five stunning venues to host your celebration. Accommodating up to 650 guests, the pillarless Pacific Ballroom is perfect for hosting grand weddings. The refurbished ballroom is also equipped with state-of-the-art audio-visual technology, along with a sophisticated lighting system with customisable features. Together with a private driveway that leads into a spacious reception area, the Pacific Ballroom offers the ideal setting for an unforgettable celebration.
A refined and luxurious space, the Ocean Ballroom invites you and your guests to an elegant celebration. Not only does the ballroom feature a sophisticated interior and high-quality furnishings, it also boasts a lush reception that is dressed in sycamore wood. Plus, it seats up to 380 guests and has natural light permeating the pre-function area, providing a picture-perfect setting.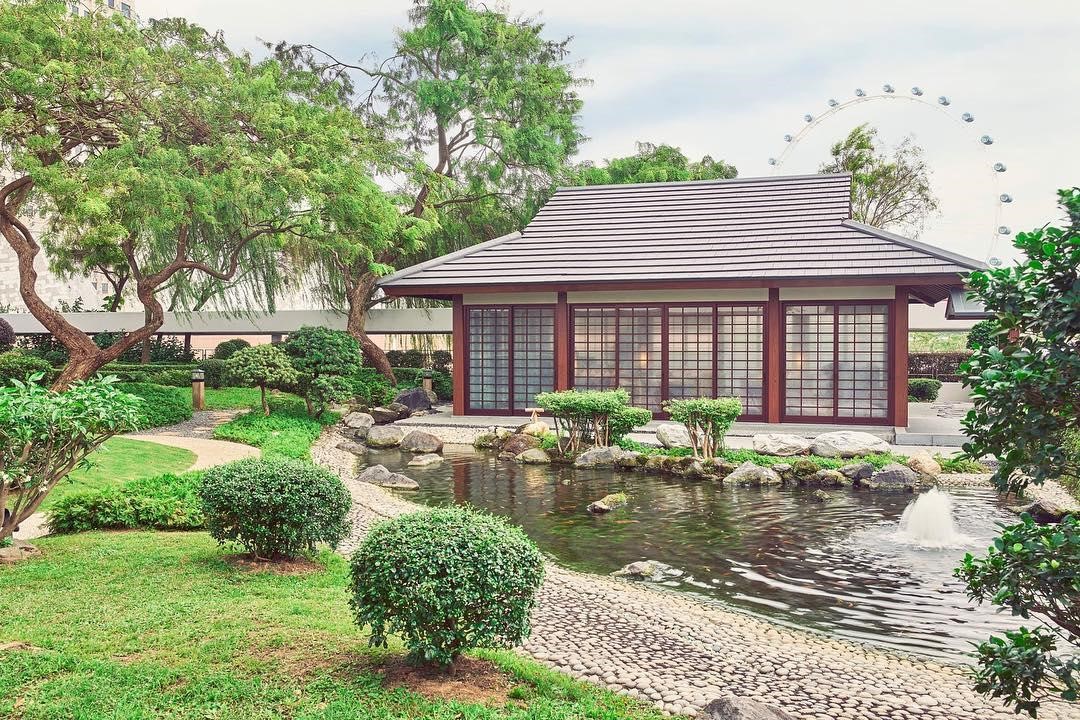 Keyaki Garden Pavilion
Set in a tranquil Japanese-inspired garden surrounded by lush greenery, the Keyaki Garden Pavilion evokes a sense of sophistication amidst the serenity.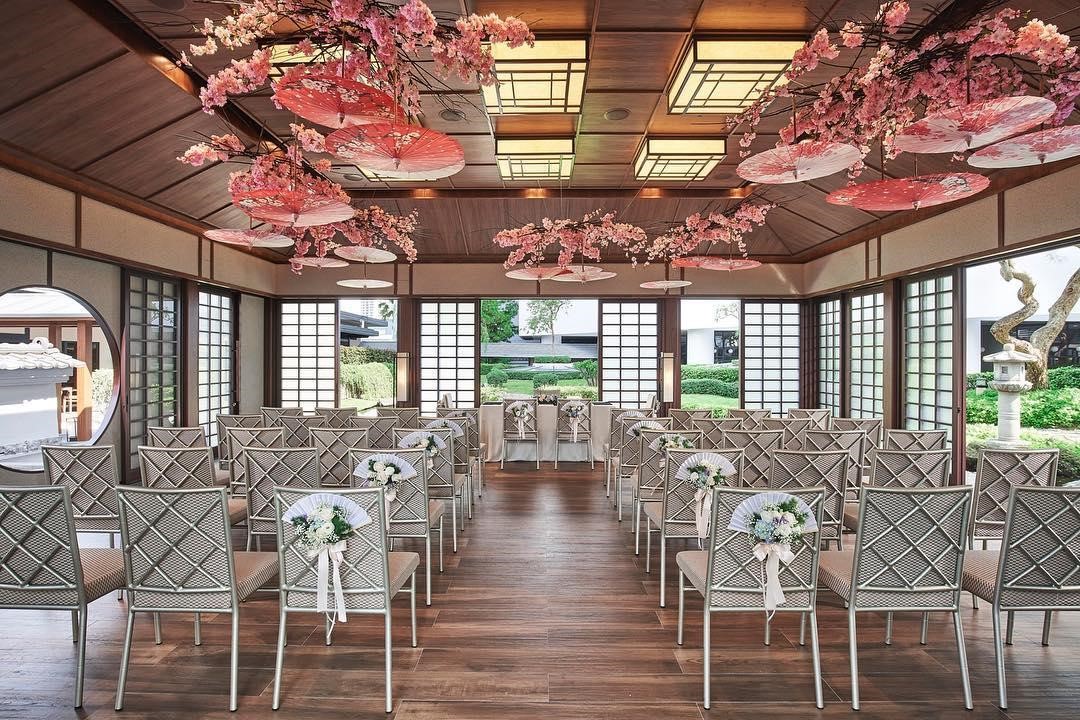 The intimate setting of the Keyaki Garden Pavilion
The Keyaki Garden Pavilion seats up to 40 guests, making it the perfect venue for a cosy celebration with your loved ones. Helmed by a team of master chefs, Keyaki presents a hidden space away from the city hustle.
Or if cityscapes are your thing, exchange your vows amidst the backdrop of the city skyline with the Pacific Centre Event Suites. Featuring a private balcony, host your solemnisation ceremony and cocktail reception at the intimate space while enjoying the 22-storey view.
Alternatively, indulge in an array of exquisite Cantonese delicacies and enjoy the impeccable hospitality of the service associates at the award-winning restaurant Hai Tien Lo. You can also choose to savour authentic cuisines, including vegetarian menus, prepared by a team of culinary masters. Each menu is individually crafted to cater to the needs of your wedding guests, and Hai Tien Lo is able to accommodate up to 80 guests.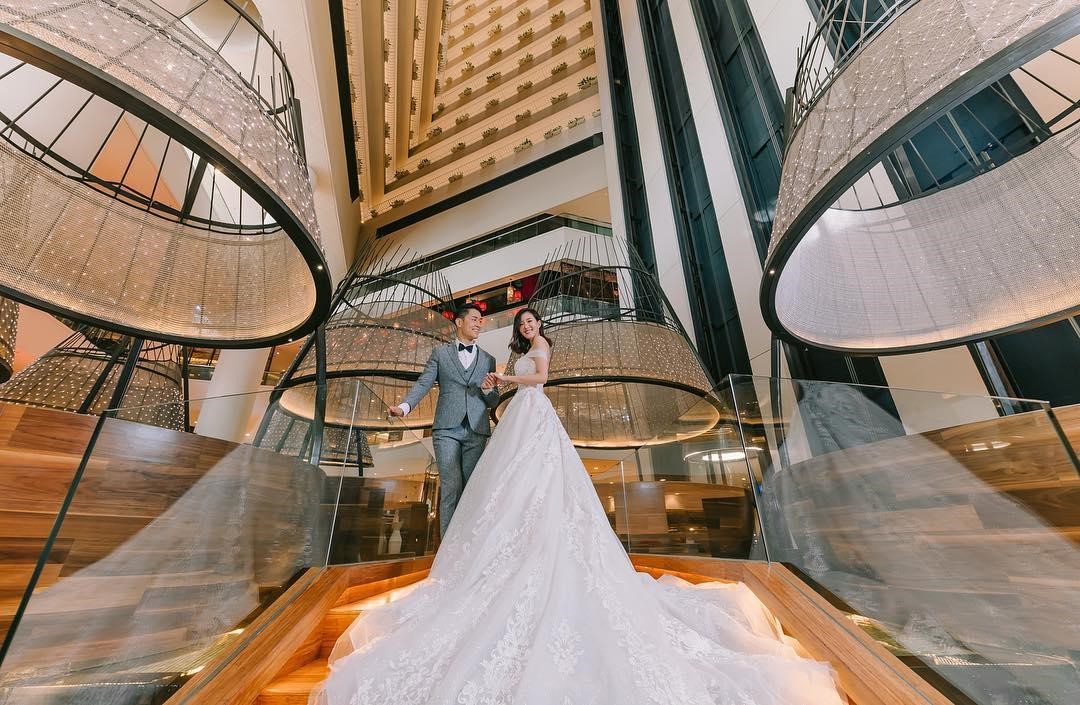 Together with a team of dedicated wedding planners, set the stage for your dream celebration with Pan Pacific Singapore and start your wedding journey with the hotel today!