Sparkle as the Dazzling Bride You're Meant to Be With Vella Diamonds
2021-08-29


Getting married soon? Check. Searching for the perfect wedding band? Double Check. Love shopping online from the comforts of your home? Triple check. If you agree with all these categories, it's time to click open your browser to peruse Vella Diamonds' exquisite collection of the finest gemstones.
With a focus on jewellery customisation, treat yourself to an impressive range of gemstones, cuts and designs through the wonders of online shopping! As the first of its kind in Singapore, they pride themselves on offering online consumers an immersive, seamless and 100% online shopping experience for high-quality diamonds, engagement rings and wedding bands!
Say bye-bye to the hassles of travelling to a traditional jewellery store and staring vacantly into glass cases. With Vella Diamonds, you can now explore a full range of brilliant gems and design your own rings, anytime, anywhere.
Why Vella Diamonds

We know that diamonds are multifaceted gemstones but who knew they came in so many different stunning shapes? Relish in the variety of loose diamonds available spanning across 10 assorted designs: Round, Princess, Cushion, Emerald, Pear, Oval, Radiant, Asscher, Marquise and Heart.
Moreover, they also provide a plethora of wedding bands and engagement ring setting designs to bestow your gemstone gorgeously.
Along with the assistance of their experienced diamond consultants, these professionals are certified experts in their field and will journey with you on your quest to attain your dream engagement ring and wedding band!
Diamonds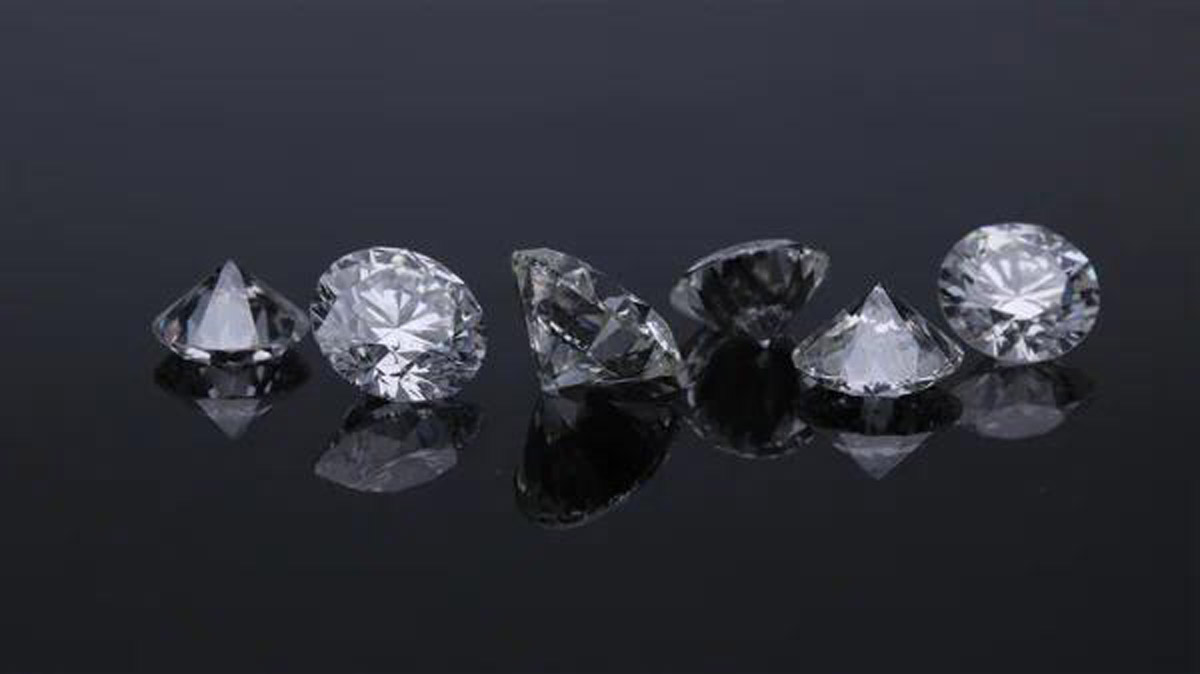 Source: Edgar Soto on Unsplash
Offering over 10,000 GIA certified diamonds on their site, Vella Diamonds takes personalised jewellery to a whole new level. As one of the hardiest and most durable materials on the planet, it stands to reason that it's the universal symbol for everlasting love and marriage.
With that said, the diamonds carried by Vella Diamonds are composed of 18K gold priced at an average retail price of $3,000 to $5,000.
Moreover, this price point also entails complete flexibility in customisation design according to your preferred cut, carat, colour and clarity. The whole process is then topped off with a stunning matching band of your choice.
Gemstones

Notwithstanding that, Vella Diamonds also does offer the top 3 favourite gemstones among the masses: Sapphire, Ruby, and Emerald.
While we're all familiar with these gemstones for their vibrant primary colour set, there's more than meets the eye than simply their pigments.
Sapphire is known to be an extremely rare jewel that's often in popular demand. Formed by a compound called corundum, it gains its unique blue colouring after being laced by trace elements of titanium and iron. However, sometimes sapphire may also manifest other colours like pink or yellow.
But overall, given its vibrant shade, it poses a stark juxtaposition against brighter colours — thereby highlighting the beauty of its surrounding gemstones even more.
For its richer red counterpart, Ruby is likewise another deeply sought-after gemstone for its deep-toned corundum. However, depending on its origin, its colour may also vary across a spectrum of pinkish to purplish and dark red to pink.
Lastly, Emerald probably bears the most profound symbolism out of the three. As marked by its luscious green tones, emerald has been said to represent rebirth and love all throughout ancient history. These sensual hues are typically formed via small amounts of chromium and vanadium, with its stone comprising the mineral beryl.
A Blessed Union: Wedding Bands & Engagement Rings

Did you know? Wedding bands owe the traditional practice of being donned on the left hand's ring finger from ancient Greece, citing that finger as being directly connected to the heart.
With this in mind, wedding bands undoubtedly encapsulate the values of love, unity and faithfulness stemming from the ring's circularity — indicating a neverending loop with neither start nor end, till death do you part.
In honour of the union, Vella Diamond presents a myriad of wedding band options including women rings, men rings, couple rings, eternity rings and diamond rings.
On the flip side, solitaire and side stone styles are also available for their selection of engagement rings.

Although preserving a ring's traditional circularity is inherently entrenched in symbolism, it doesn't mean that it should be restricted in its designs and sizes. In fact, depending on your aesthetic preferences, a wedding band can follow a simple silhouette made of precious metal or even follow more elegant and intricate creations with glorious gemstones.
An average retail price for a wedding band falls between S$1,000 to S$1,700. Whether you opt for an understated or more ornate design, Vella Diamonds will guarantee a stylish and visually attractive finish nonetheless.
How to Purchase?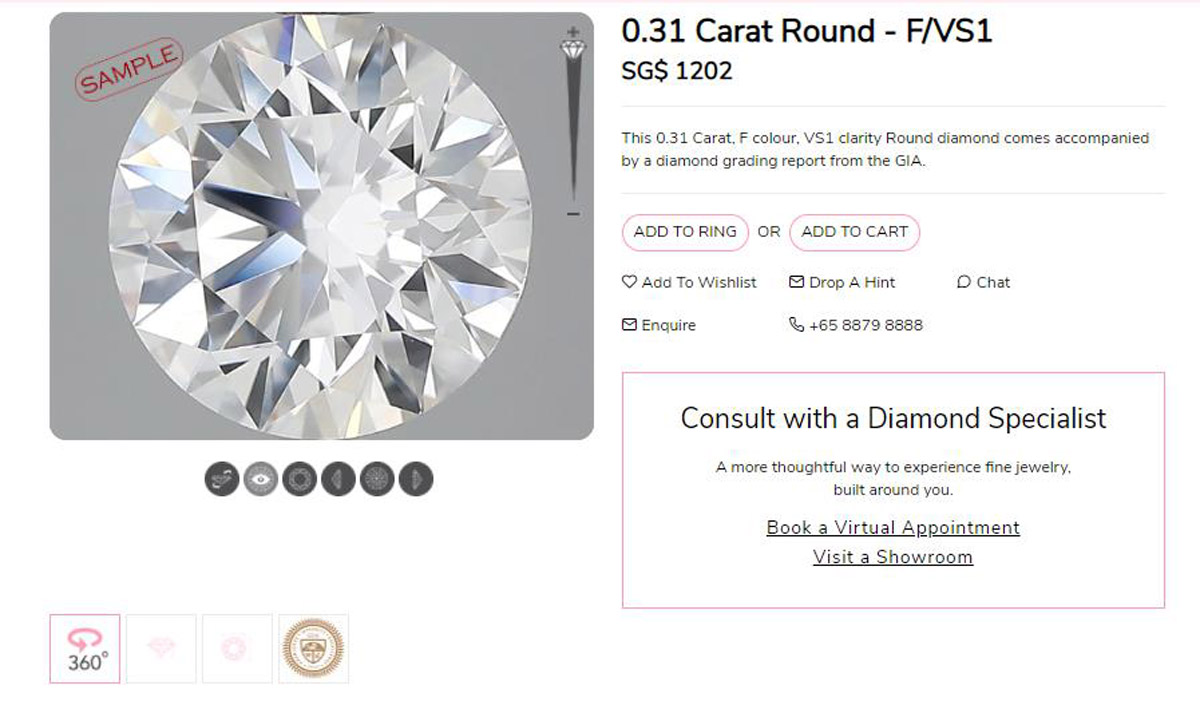 Source: Vella Diamonds
During your selection process, Vella Diamonds will oversee all the procedures from start to finish. As you browse through each product listing using their top-of-the-line real-time 360° video, you can then proceed to either purchase them online or arrange for an appointment in a face-to-face meeting with the jewellery experts before making your final decision.
Additionally, as evident from their price points, Vella Diamonds endeavours to offer affordable and competitive prices. Especially since their business is run remotely, they're able to bypass business overhead expenses and place their prices significantly lower at 20% below the market rate!
But that's not all. According to your payment preferences, you'll be able to pay by interest-free instalments through the Relay Payment Gateway. With a minimum spend of as low as $40, your cost will be split into 3 payments over 3 months with no interest charges. You'll never have to worry about any hidden fees!
Last but not least, Vella Diamonds is running 2 special promotions for all newlywedded couples-to-be!
For couples purchasing wedding bands, each band comes with a lifetime warranty, free resizing and free customisation consultation.
For couples purchasing engagement rings, they're giving out a free 2D1N staycation at a 4-star or 5-star hotel!* Best of all, this venue can work out marvellously as your proposal spot.
In conclusion, just like how a gemstone is valuable and precious, Vella Diamonds recognises the significance of a special jewellery piece like an engagement ring or wedding band marking the new chapter of your life. So let your love flourish when you shop with Vella Diamonds today!
Contact Details
Address: 21 Bukit Batok Crescent, WCEGA Tower, #18-71, Singapore 658065
Tel: +65 8879 8888
Email: sales@velladiamonds.com
Website: www.velladiamonds.com
Social Media
FB: https://www.facebook.com/velladiamonds/
IG: https://www.instagram.com/velladiamonds/
*For a limited time only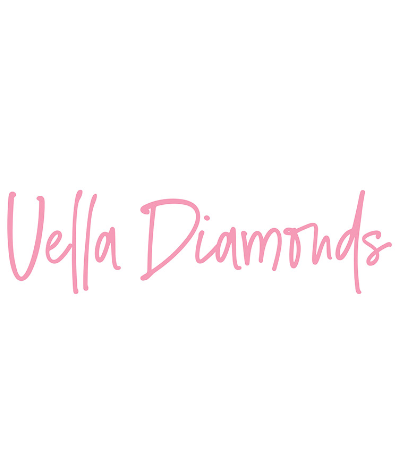 Vella Diamonds
Rating:

Address:

21 Bukit batok crescent, wcega tower, #18-71, Singapore 658065

Phone:

65 8879 8888