The Best of Both Worlds: Where Oriental Meets Modern Love at Peach Garden
2021-06-19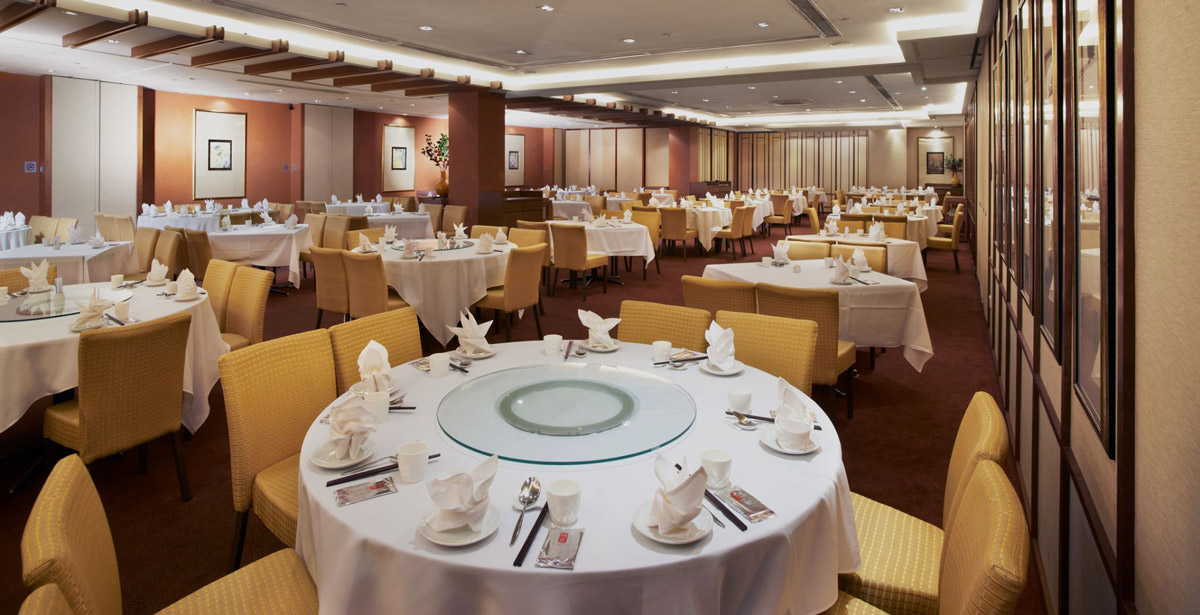 At Peach Garden Group of Restaurants, the traditional and contemporary are perfectly blended into one where heritage is revitalised and culture is honoured.
Priding themselves on authenticity, the Peach Garden Group of Restaurants built their reputation on hospitality and A-class service, offering only the finest authentic Cantonese cuisine.
At the same time, their outlets are furnished with stylish silhouettes and oriental decor to exude a luxurious ambience that is sometimes accompanied by a panoramic view! Couples will be sure to experience a wonderful balance between traditional elements and modern simplicity.
Owing to their success as a franchise, the Peach Garden Group of Restaurants has since opened multiple outlets island-wide. Ranging from intimate private suites to lavish function rooms and dining areas, couples will be spoilt for choice in choosing the ideal setting for their wedding banquets.
Craving the Finer Things in Life Above the Clouds (Level 33 @ OCBC centre)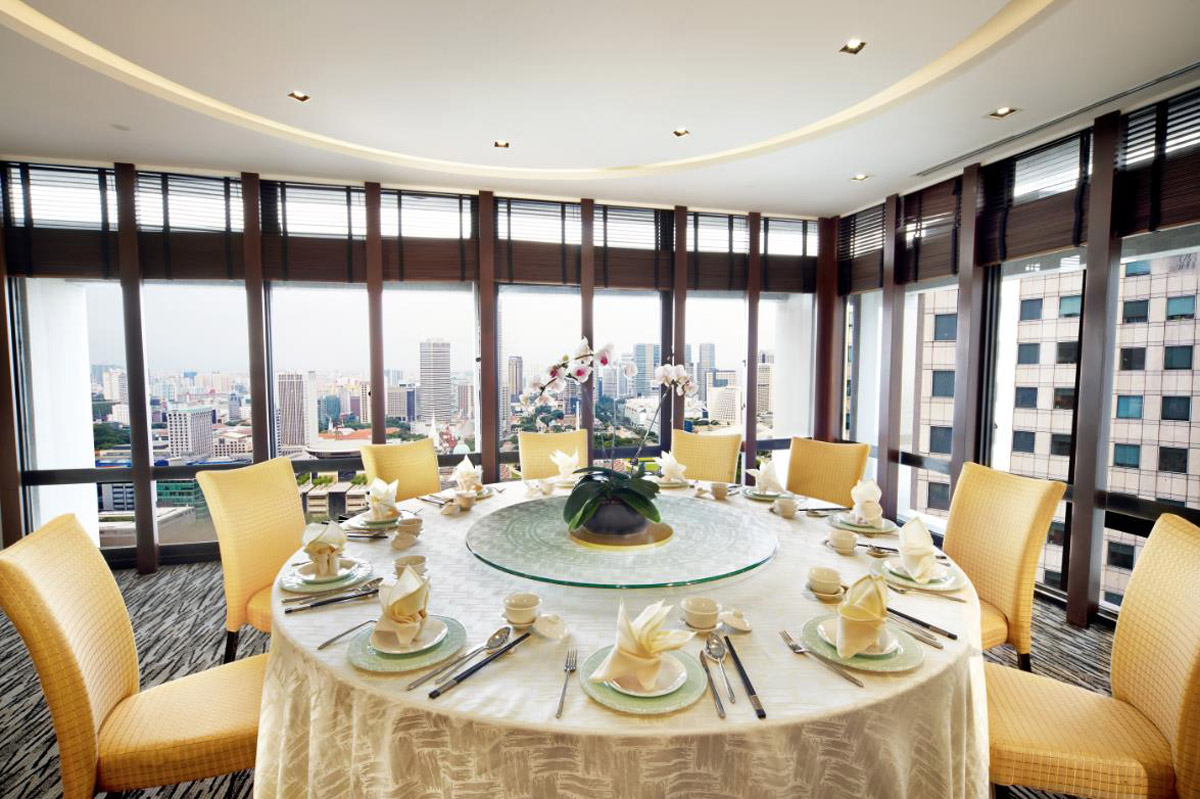 Peach Garden @ OCBC
Catering to those with a penchant for a refined palate, prepare to spoil yourselves with a decadent array of award-winning Cantonese cuisine at Peach Garden @ OCBC. Cooked with only premium ingredients, each dish served is guaranteed to satiate your taste buds with every bite.
Additionally, this outlet is perched high above the city skyline, on the 33rd floor. Guests can enjoy the majestic cityscape overlooking iconic attractions like the Singapore Flyer and Esplanade through the restaurant's floor-to-ceiling windows!
In addition to the main dining hall, Peach Garden @ OCBC also offers function rooms that are perfect for more intimate wedding gatherings with a handful of your closest friends and loved ones. Overall, a memorable dining experience set above the clouds is guaranteed when you come visit this outlet.
Peach Garden @ OCBC Centre
Address: 65 Chulia Street, #33-01, OCBC Centre, Singapore 049513
Opening Hours: 11.30AM – 2.30PM, 6PM – 10PM
Telephone: 6535 7833
Email: pg33@peachgarden.com.sg
Authenticity Within Reason (Hotel Miramar and Thomson Plaza)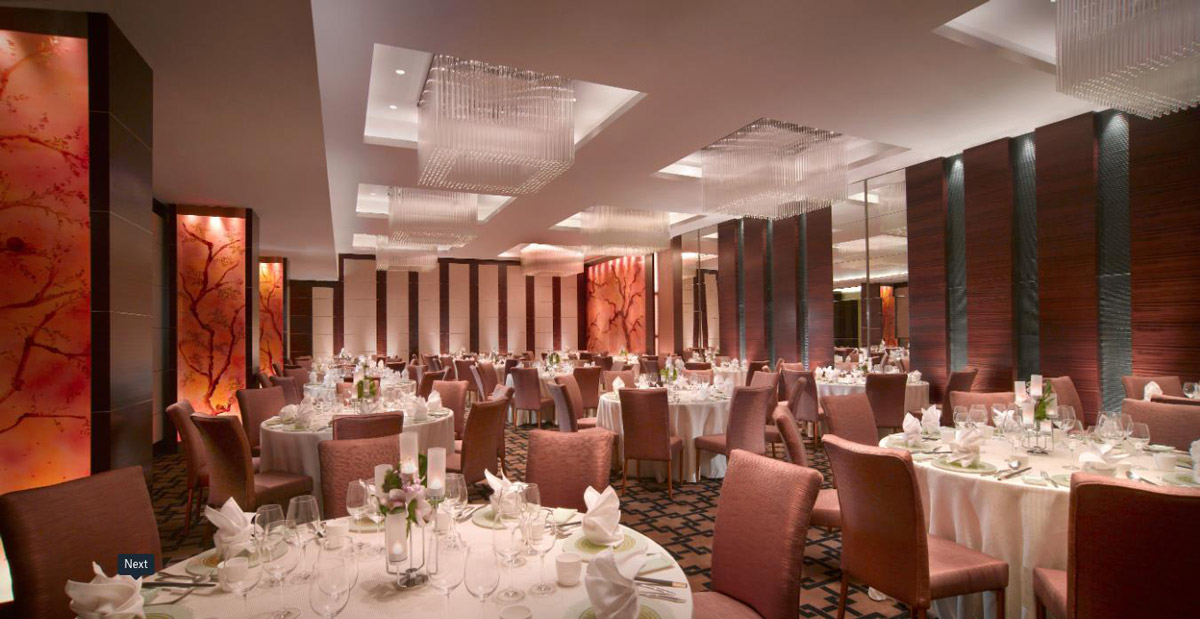 Peach Garden @ Hotel Miramar
Although Peach Garden might be associated with extravagant Chinese cuisine, it's by no means exclusive to the presumed upper echelons of society congregated around the CBD area. In fact, the Peach Garden Group of Restaurants values the importance of community and accessibility, and they have several other outlets located nearer to residential areas, primarily at Hotel Miramar and Thomson Plaza.
For the likes of Hotel Miramar, the kitchen is headed by Hong Kong chefs, well-established in their trade after having honed their culinary expertise back in their homeland. Decorated with geometric chandeliers, amber hues and watercolour glass paintings, the Hotel Miramar branch exudes an air of refined orientalism.
Peach Garden @ Hotel Miramar
Address: 401 Havelock Road, Hotel Miramar, Level 3, Singapore 169631
Opening Hours: Mon – Fri: 11AM – 2.30PM, 6PM – 9.30PM | Sat & Sun: 10.30AM – 2.30PM, 6PM – 9.30PM
Telephone: 6736 3833
Email: miramar@peachgarden.com.sg
Peach Garden @ Thomson Plaza
Address: 301 Upper Thomson Road, #01-88 Thomson Plaza, Singapore 574408
Opening Hours: Mon – Fri: 11AM – 2.30PM, 3PM – 5PM, 6PM – 10.30PM | Sat & Sun: 9.30AM – 2.30PM, 3PM – 5PM, 6PM – 10.30PM
Telephone: 6451 3233
Email: thomsonplaza@peachgarden.com.sg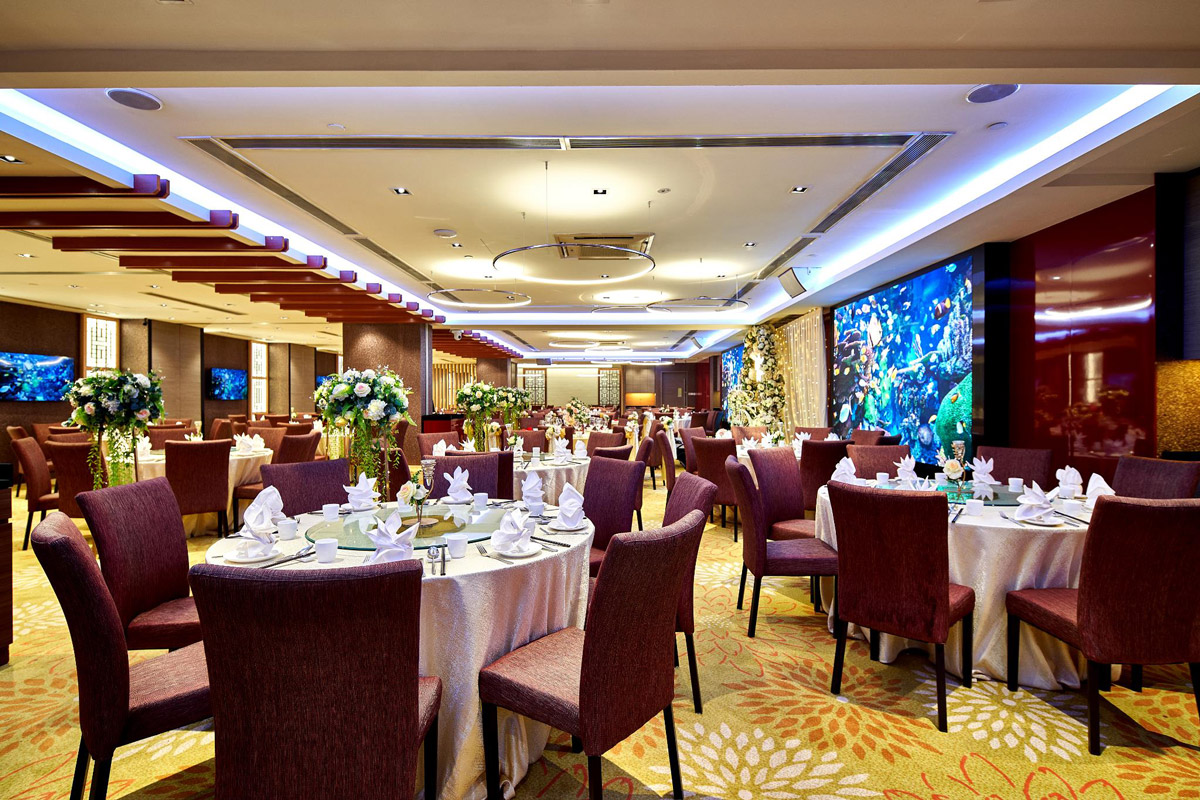 Peach Garden @ Thomson Plaza
Notwithstanding the residential location of Thomson Plaza, couples can rest assured that the food standard here still meets its mark. At Peach Garden, the stereotype of neighbourhood districts delivering subpar food quality doesn't apply. Established in 2005, this outlet has managed to develop a respectable reputation for themselves, emulating the rich golden tones and the stylistic interior of China's imperial palaces to allow anyone who dines there to feel like royalty.
Moreover, Peach Garden @ Thomson Plaza recently renovated in 2020 to include stunning new LED walls installed with roaming cameras. These new fixtures offer the best vantage points to capture only the picture-perfect moments for you newly-weds. Coupled with top-class dining service, what more could you ask for?
Lastly, regardless of whichever outlet you patronise, both are equipped with multiple sound-resistant private suites, capable of catering to hundreds of guests in one sitting. Therefore, if you're searching for a wedding venue versatile in offering ample space and privacy simultaneously, Peach Garden is definitely a top recommendation.
The Cosmopolitan-Chinese Blend (The Metropolis)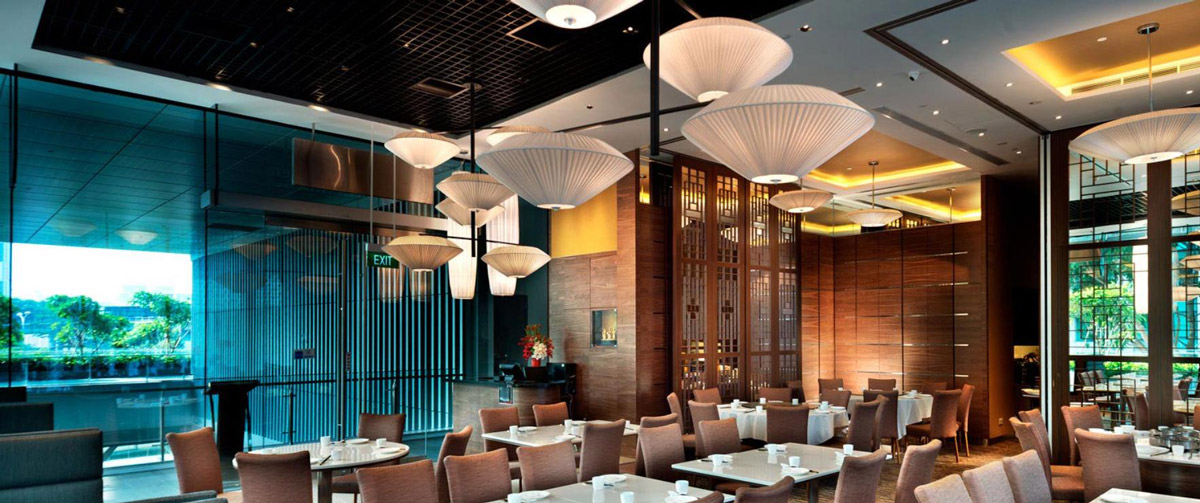 Peach Garden @ The Metropolis
Merging the traditional with the contemporary, Peach Garden @ The Metropolis does it beautifully. Enclosed by floor-to-ceiling glass windows, this biophilic design approach allows an abundance of natural sunlight to filter through, brightening up the space to seem more open and inviting to dine in.
Naturally, diners are also able to admire the lush greenery enveloping the room. Keeping in theme with the contemporary design, the furniture and layout are kept minimalistic and clean to produce a cohesive yet relaxing ambience.
Starring delectable signature dishes such as the Boston Lobster Claw Soup and Poached Seasonal Vegetable with Fish Maw in Millet Broth, The Metropolis is an excellent banquet option for those adopting a modern approach to their wedding reception but can't forego their penchant for Cantonese cuisine.
Peach Garden @ The Metropolis
Address: 9 North Buona Vista Drive, #02-02, The Metropolis Tower 1, Singapore 138588
Opening Hours: 11AM - 3PM, 6PM - 10PM
Telephone: 6334 7833
Email: metropolis@peachgarden.com.sg
Nowadays, it might seem like Singaporeans are becoming less attuned to their heritage and culture, especially when it comes to wedding ceremonies.
However, Peach Garden Group of Restaurants is here to revitalise their interest and reinvigorate an appreciative spark for Chinese culture with their keen eye oriental decor and scrumptious Cantonese delicacies.
For more general details, check out Peach Garden at the following:
Website: www.peachgarden.com.sg
Facebook: @peachgarden
Instagram: @peachgardensg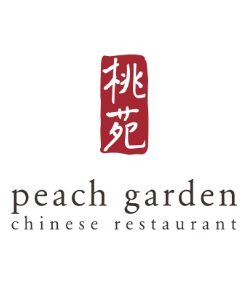 Peach Garden Restaurant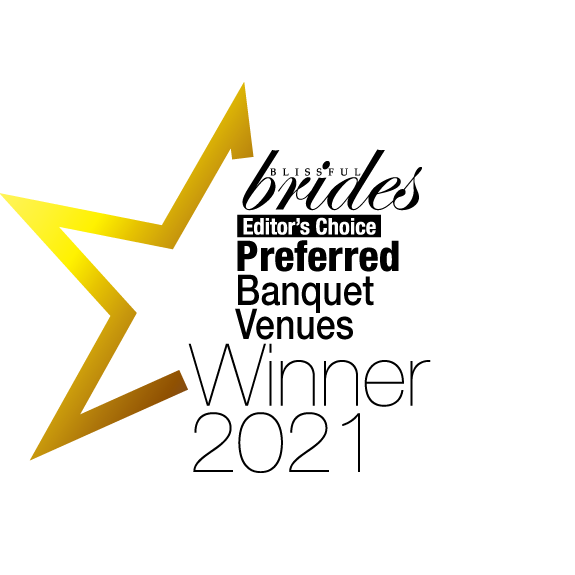 Rating:

Address:

401 Havelock Road #04-01 Hotel Miramar Singapore 169631

Phone:

6252 9833

Fax:

6235 6833