The Chinese Wedding Shop ‒ A One-Stop-Shop for Traditional Wedding Essentials
2020-08-17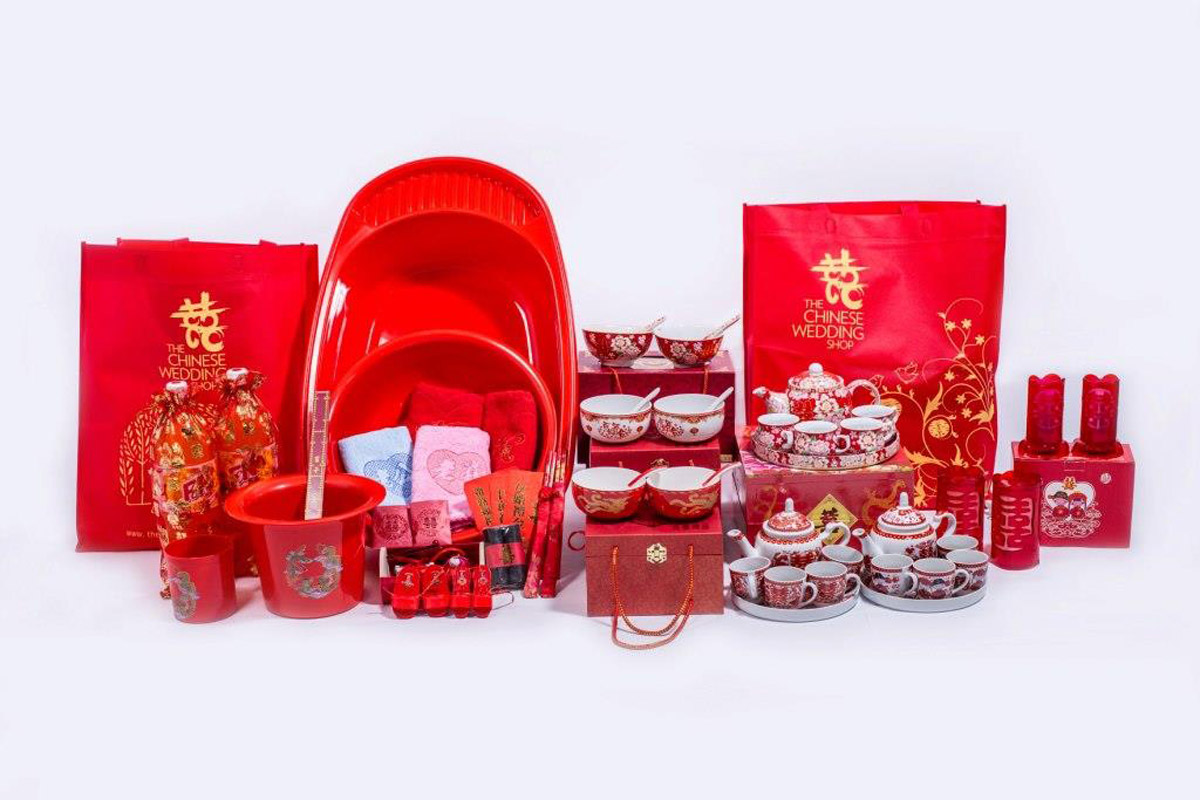 Dedicated to preserving Chinese traditions, The Chinese Wedding Shop offers a wide range of wedding essentials for traditional Chinese nuptials. A great aide for couples all over Singapore who are in the midst of preparing for their big day, there are 5 outlets spread across the island (with free island-wide delivery!) so that couples don't have to travel far to purchase what they need and get the professional advice that they seek.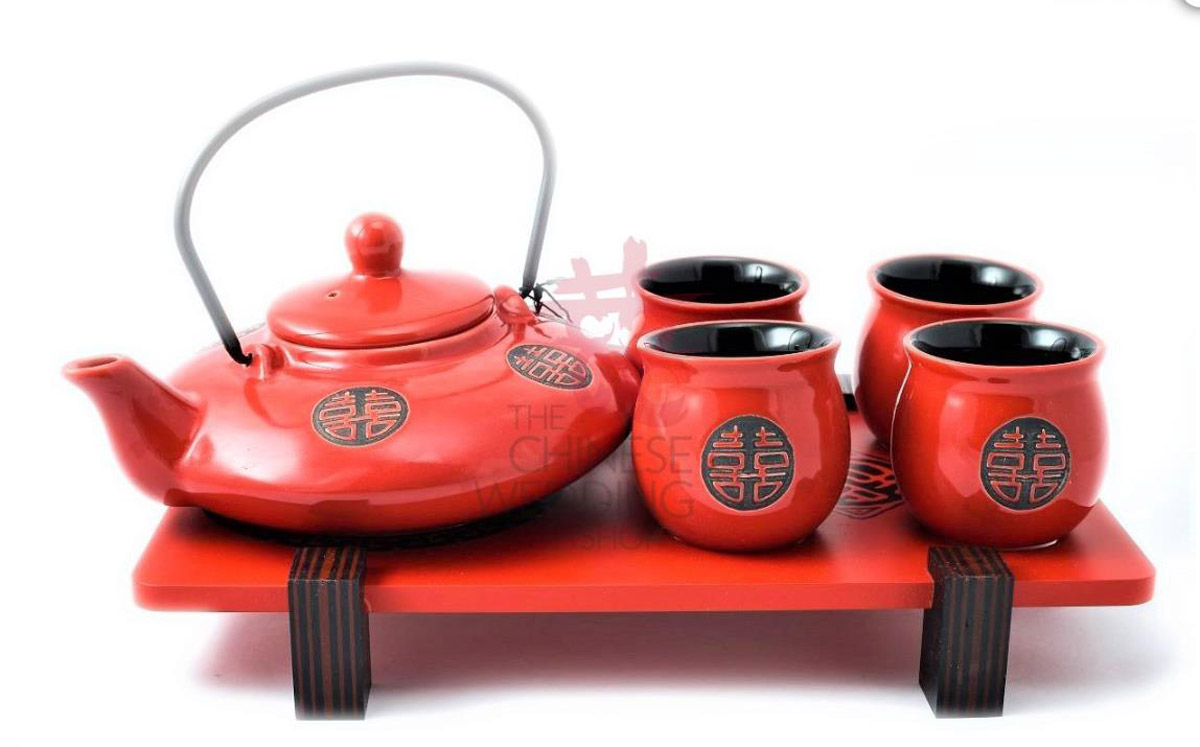 Despite the modernising times, The Chinese Wedding Shop has remained committed to providing high-quality wedding necessities that stay true to their traditional roots and cater to every dialect group. Sourcing from many countries around the region, such as Malaysia, Taiwan and China, couples can expect products of the finest craftsmanship with exquisite details that embody the Chinese culture.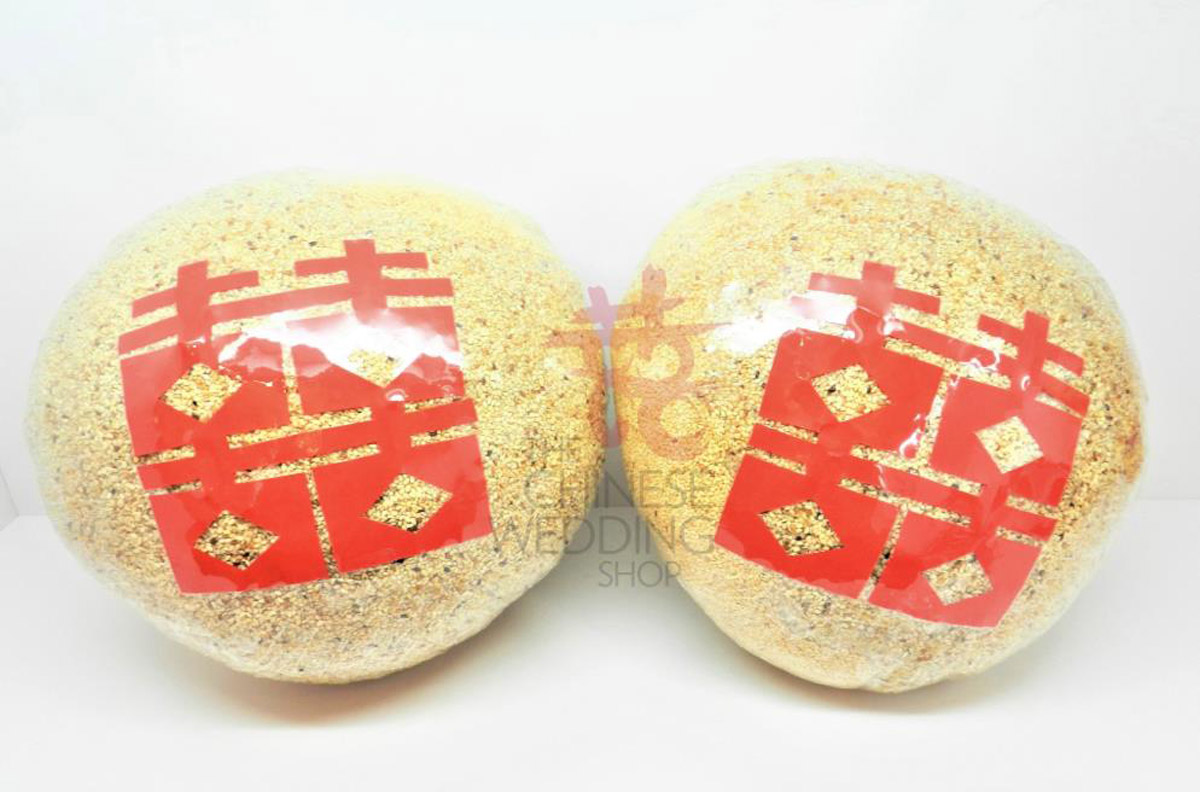 As a one-stop-shop for wedding necessities, The Chinese Wedding Shop provides a wide selection of dowry packages, wedding bed sets, tea-sets, and more, allowing couples to customise to their personal needs and preferences.
In addition, they also offer premium buttercream Guo Da Li cakes, as well as auspicious food items and traditional pastries for every dialect group. This includes rice and sesame biscuits for Hokkien families, sesame and peanuts candy for the Teochews, as well as Dragon and Phoenix Cakes for Cantonese and Hakka families.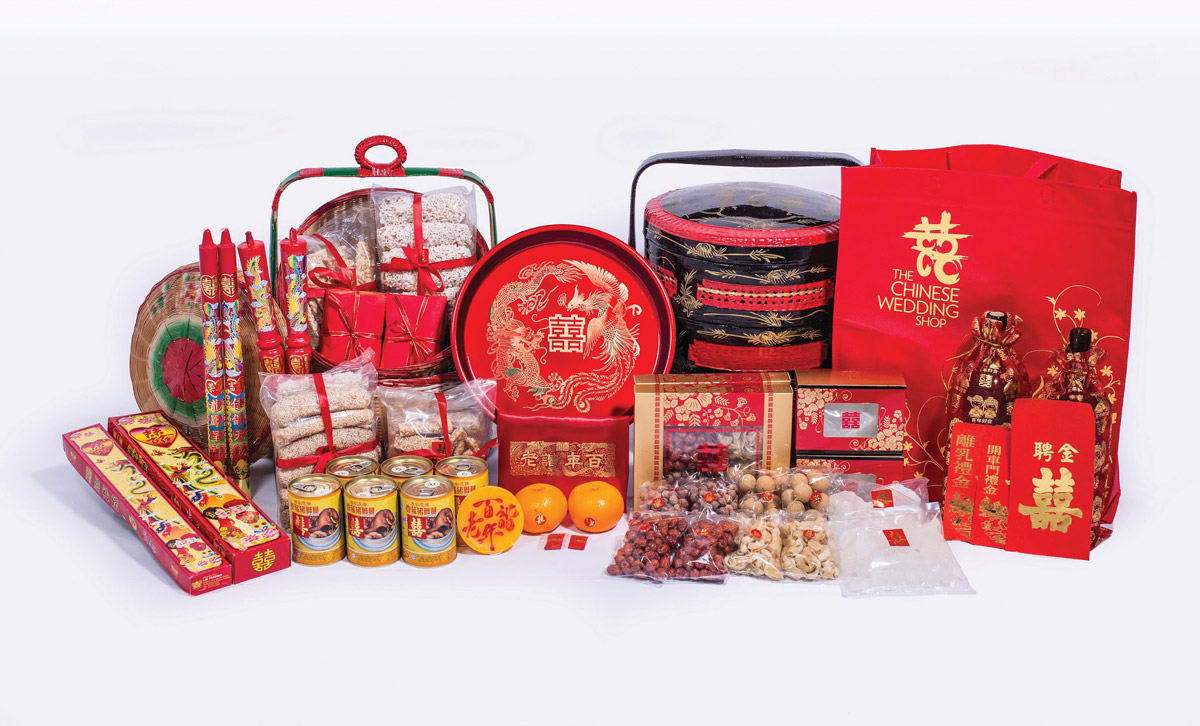 Known for its exceptional services, the establishment expands beyond just providing convenience for couples to purchase everything they require for any ceremony. In this modern day and age, The Chinese Wedding Shop recognises that couples may not be fully familiar with the full procedure, as well as traditions to adhere to. As such, couples can look forward to seeking consultations on all aspects of Chinese wedding traditions with experienced professionals, allowing you to clarify any doubts you may have.
To make this wedding planning process even smoother for couples, The Chinese Wedding Shop also offers island-wide delivery if you already know what you need to purchase from their online store, or if it's inconvenient for you to lug home your purchased items immediately.
With features in our popular local media outlets such as Channel 8, Channel U, and Channel 5, there is no doubt that The Chinese Wedding Shop has remained a trustable brand in the eyes of many as a go-to shop for couples to carry out these traditional Chinese wedding practices. Personalised consultations are completely free-of-charge, so all couples need to do is to walk into any of their stores or contact them for a virtual consultation on Zoom.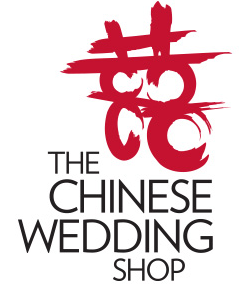 The Chinese Wedding Shop