The Secret to a Unique Garden Wedding in Singapore: The Villa @ Singapore Botanic Gardens
2019-10-25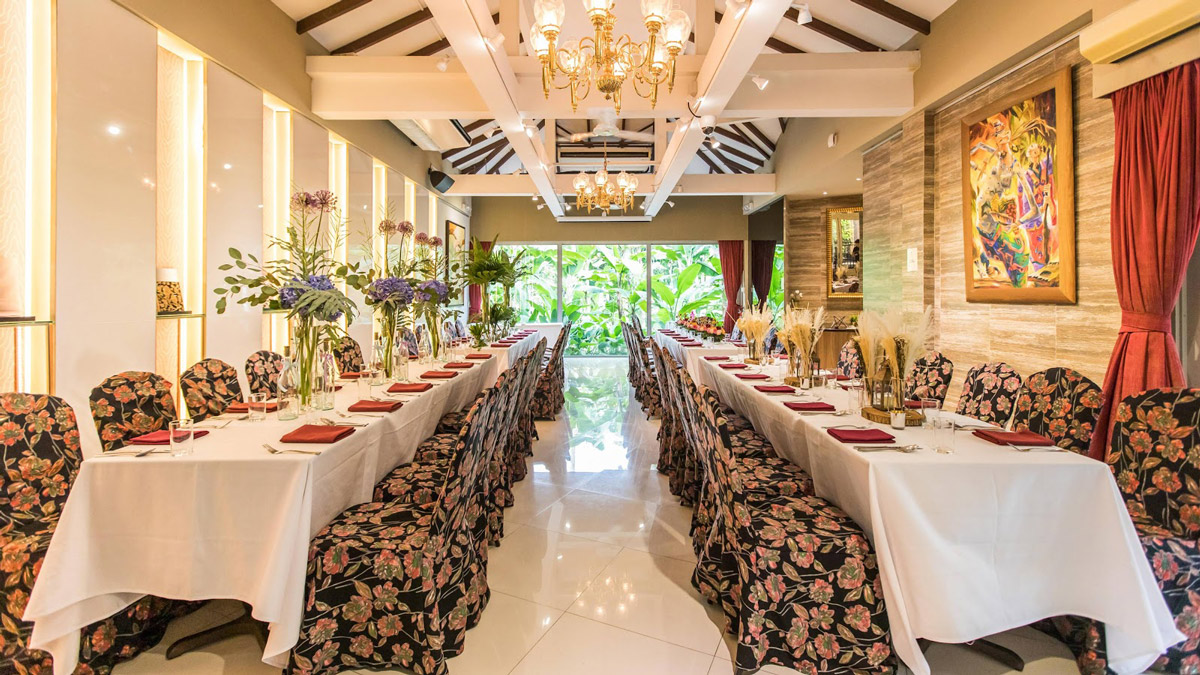 Garden weddings are often imagined to be beautiful, fairytale-esque affairs. In warm and tropical Singapore however, there's a chance that your outdoor wedding might become a sweaty mess under the scorching sun, or be greeted by rain.
This doesn't have to be the case, though! Tucked away from the bustle of the city and nestled in lush greenery is The Villa at Singapore Botanic Gardens. Located among over 200 species of exotic ginger plants in the Ginger Garden, The Villa is a gem of a venue where you can get the best of both worlds – a beautiful garden scape that resembles a tropical destination overseas, and the comfort of elegant indoor spaces and air-conditioning.
Fun fact – the Singapore Botanic Gardens is the only tropical garden in the world to be listed as a UNESCO Heritage Site, and with The Villa, you can experience all the glamour and luxury of a destination garden wedding without the hassle of travelling out of Singapore!
A versatile venue
If you and your partner need a versatile space for your ceremony, The Villa consists of three distinct spaces in one venue that can be booked either together or separately, with multiple customisable configurations to meet your logistical needs.
Boasting a seating capacity of up to 220 guests for traditional wedding formats, and even up to 1000 guests for "come-and-go" party formats, the versatility of this venue can easily accommodate both intimate and large weddings!
Drawing Room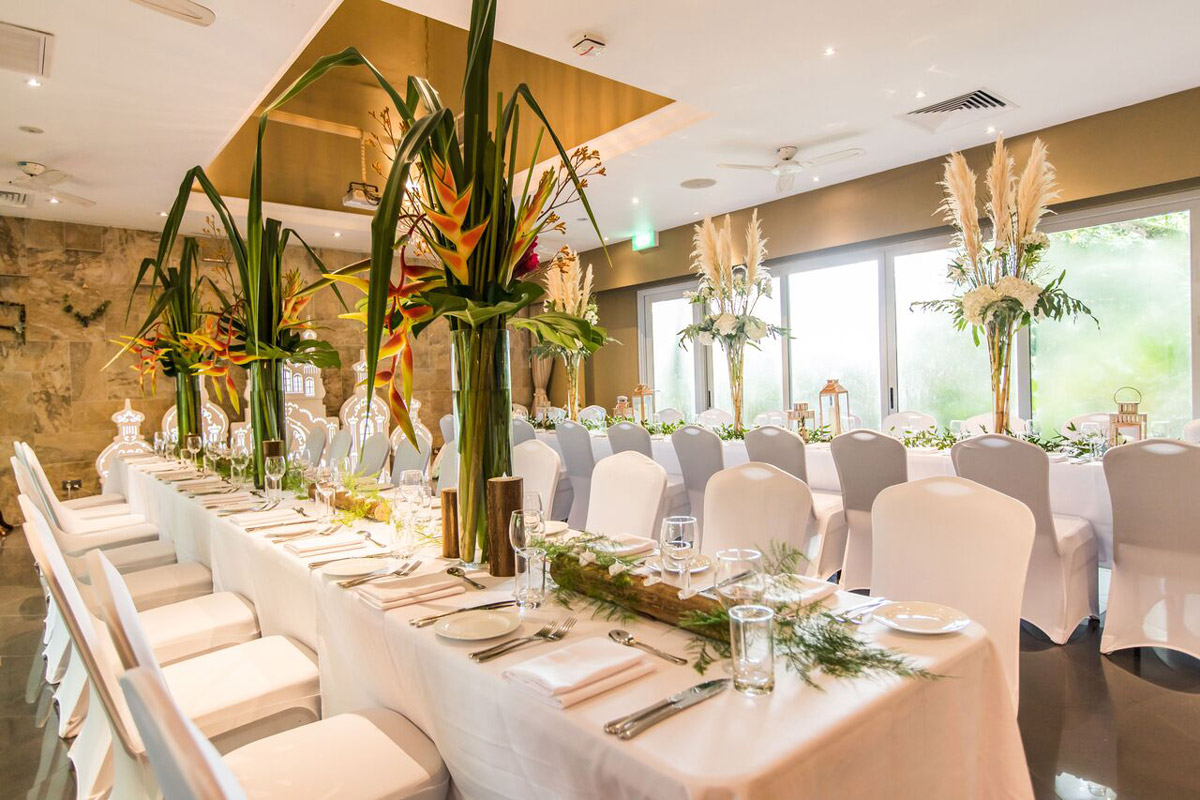 With floor-to-ceiling glass windows on both sides to let natural light in and give you an unobstructed view of the Garden's full splendour, the Drawing Room boasts a spacious setting perfect for a formal occasion such as a wedding lunch or dinner, and can accommodate up to 70 seated guests.
The stone tiles and monochromatic finishing add an understated elegance to the room as well. Coupled with the natural sunlight streaming in, you can expect flattering photos of you and your guests looking ethereal!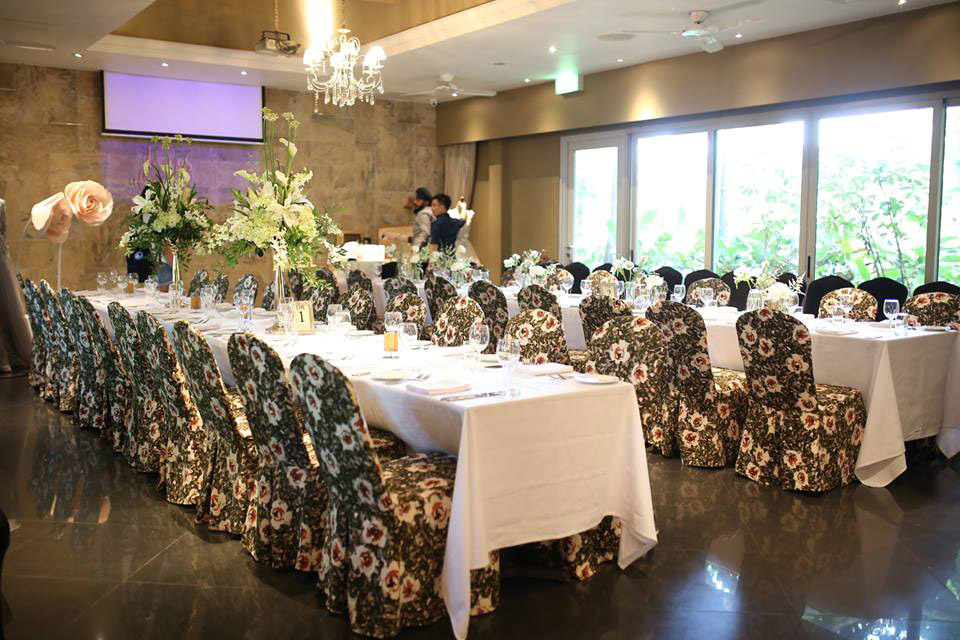 Source: The Villa at Singapore Botanic Gardens
The Drawing Room is also equipped with a projector and audio system so that you can play your own music and videos, and if you require some privacy for intimate and cosy ceremonies, there are blinds on both sides that can be drawn completely.
Batik Room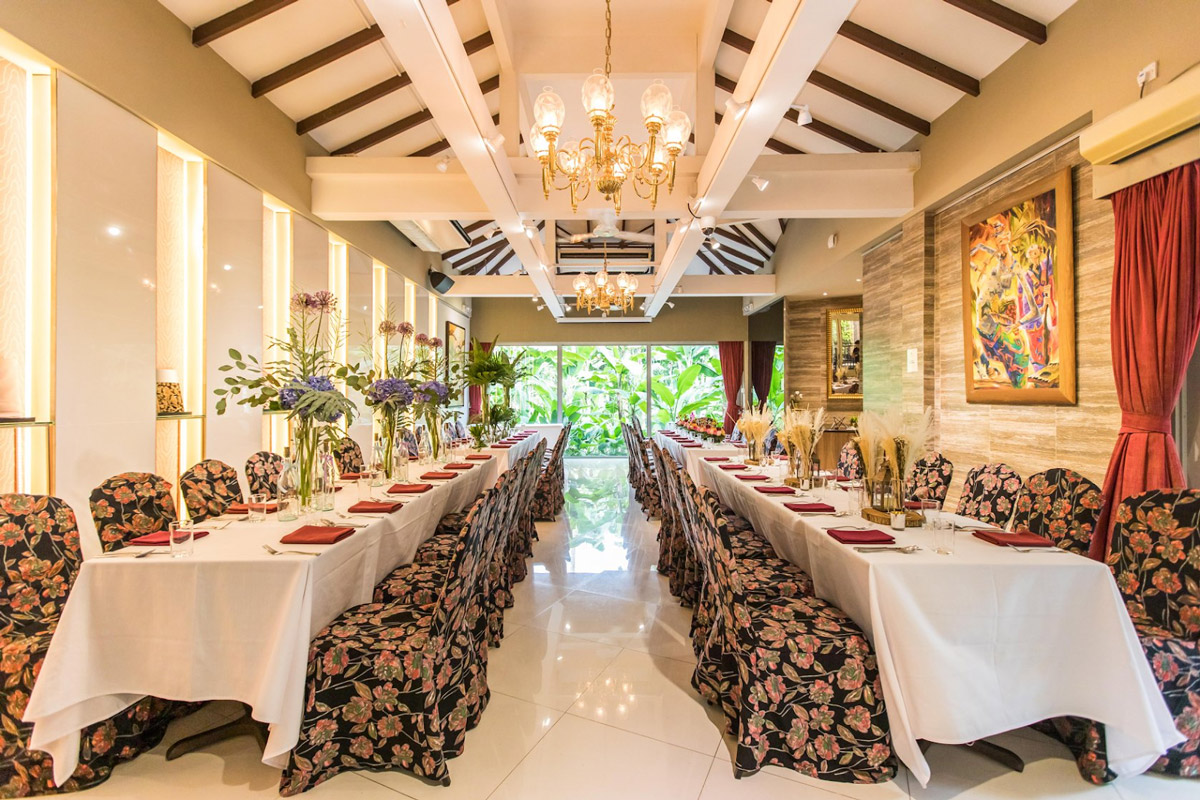 Source: The Villa at Singapore Botanic Gardens
If you and your partner are looking for more intimate and informal settings, the exclusive location of the Batik Room ensures that you can enjoy complete privacy.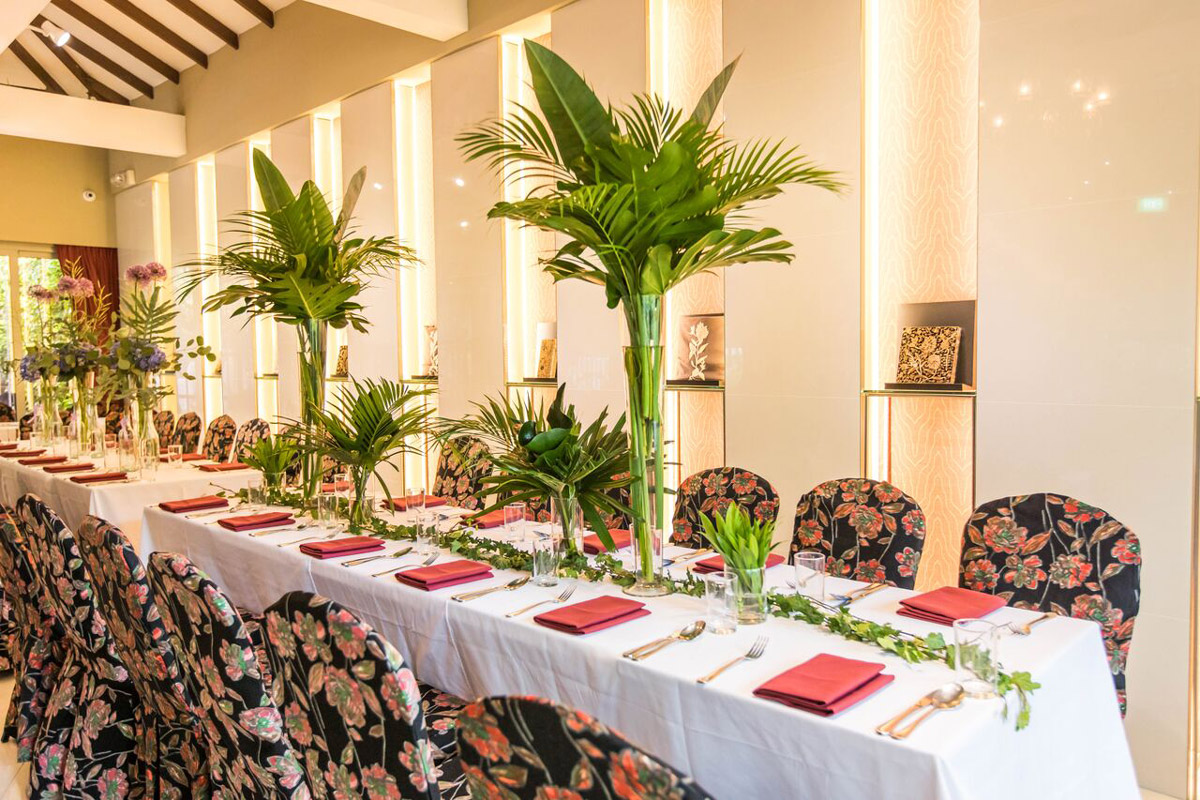 Source: The Villa at Singapore Botanic Gardens
Paying tribute to its Asian heritage, the gorgeous and eclectic Batik Room is adorned with Batik stamps of ginger plants with large glass windows that allow for a spectacular view of the Gardens as well. It fits up to 72 seated guests, but if you require a larger space, you may also combine the room with the Courtyard for a more extravagant yet laidback celebration!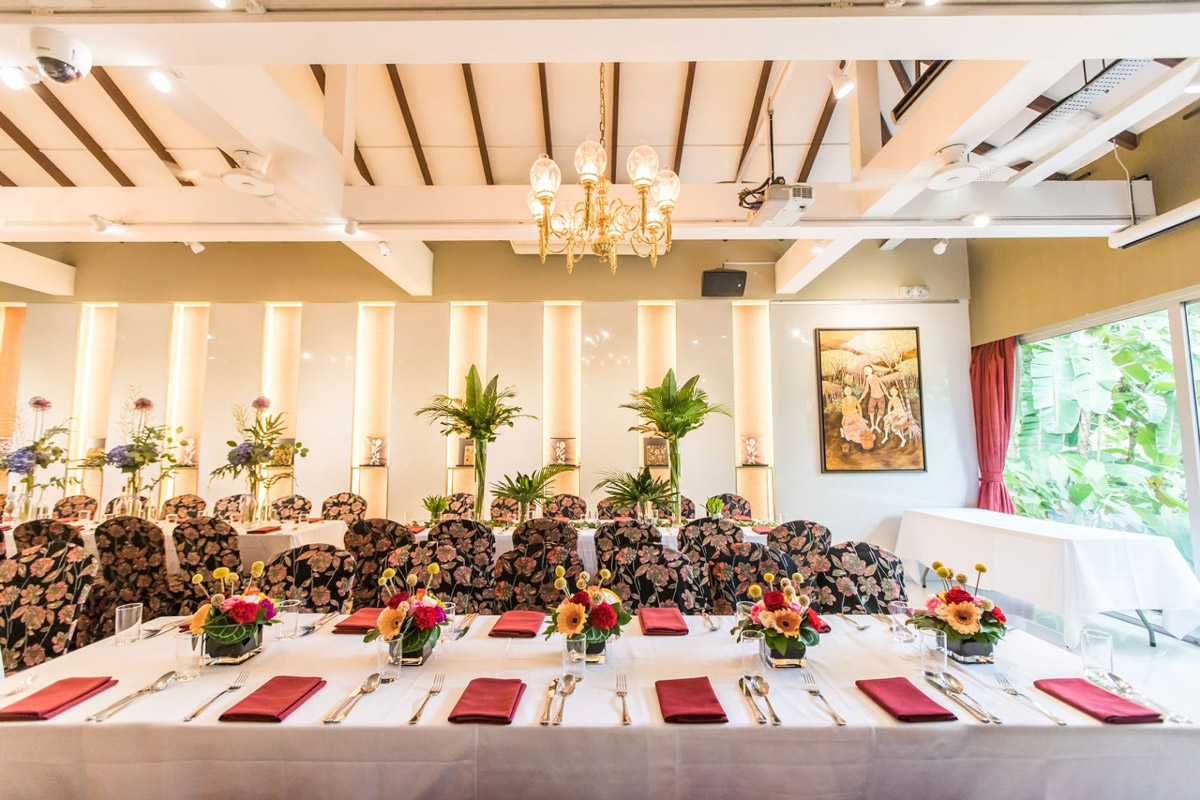 Source: The Villa at Singapore Botanic Gardens
Courtyard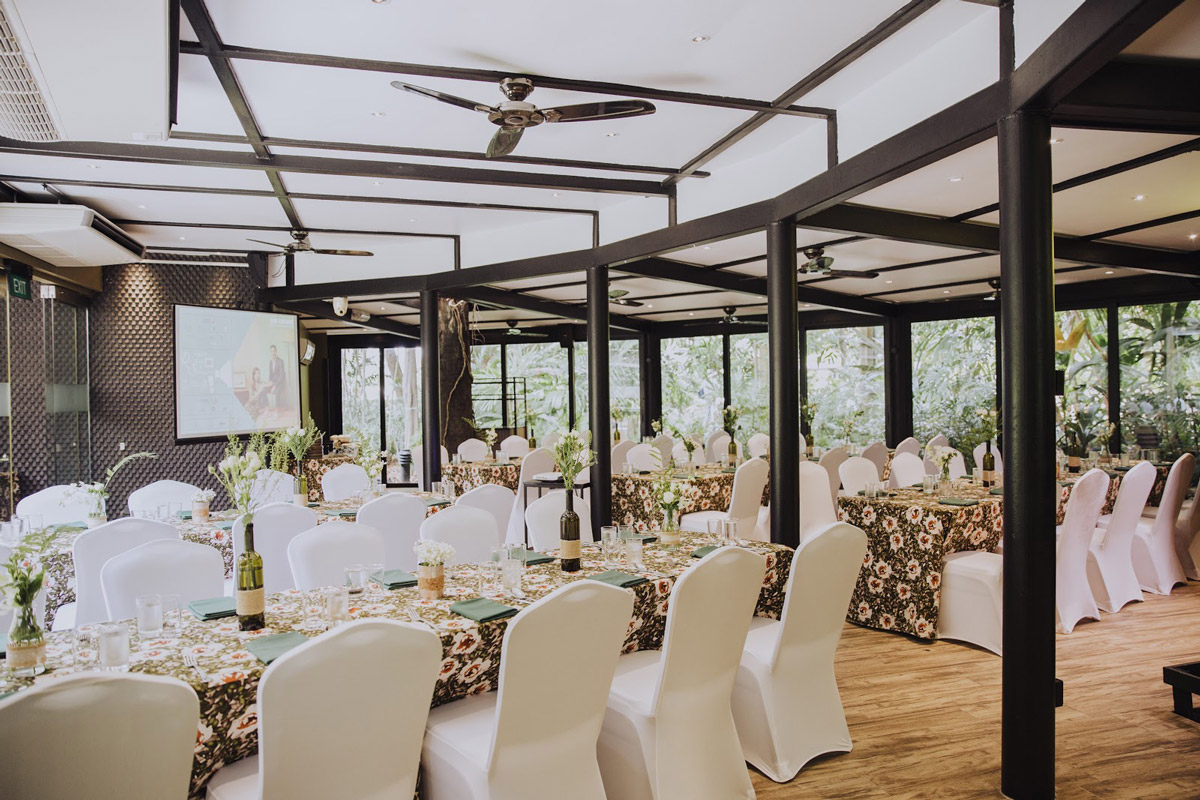 Source: We Are Spaces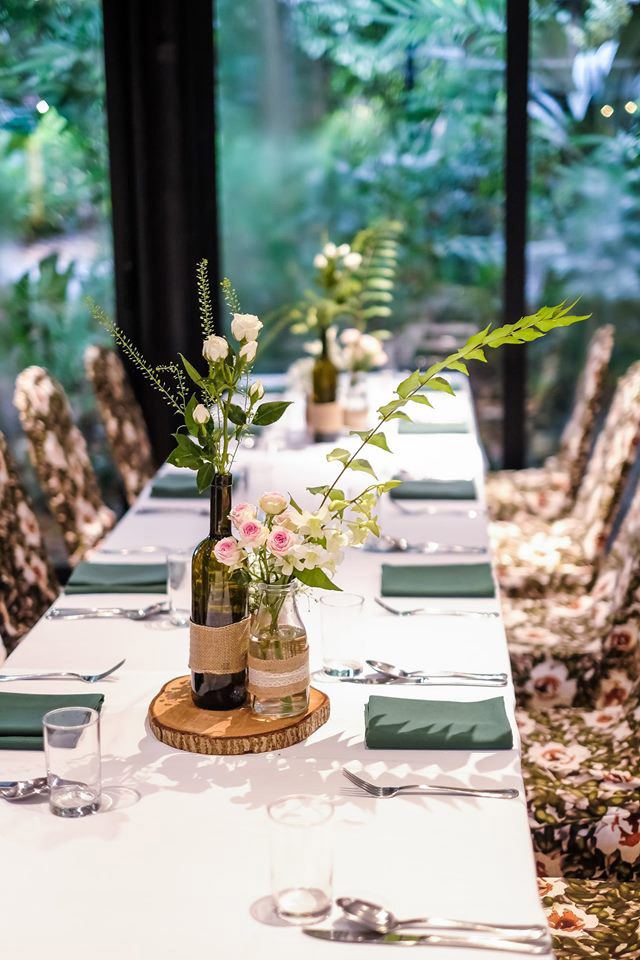 Source: The Villa at Singapore Botanic Gardens
Fully air-conditioned, the Courtyard can hold up to 78 seated guests and provides all the comforts of an indoor venue whilst preserving the natural wonder of an outdoor garden wedding. Surrounded by walls of floor-to-ceiling windows, the Courtyard provides a 360-degree view of the beautiful Ginger Garden. The adjacent patio can also be adapted into a reception bar or photo taking area, perfect for entertaining your guests!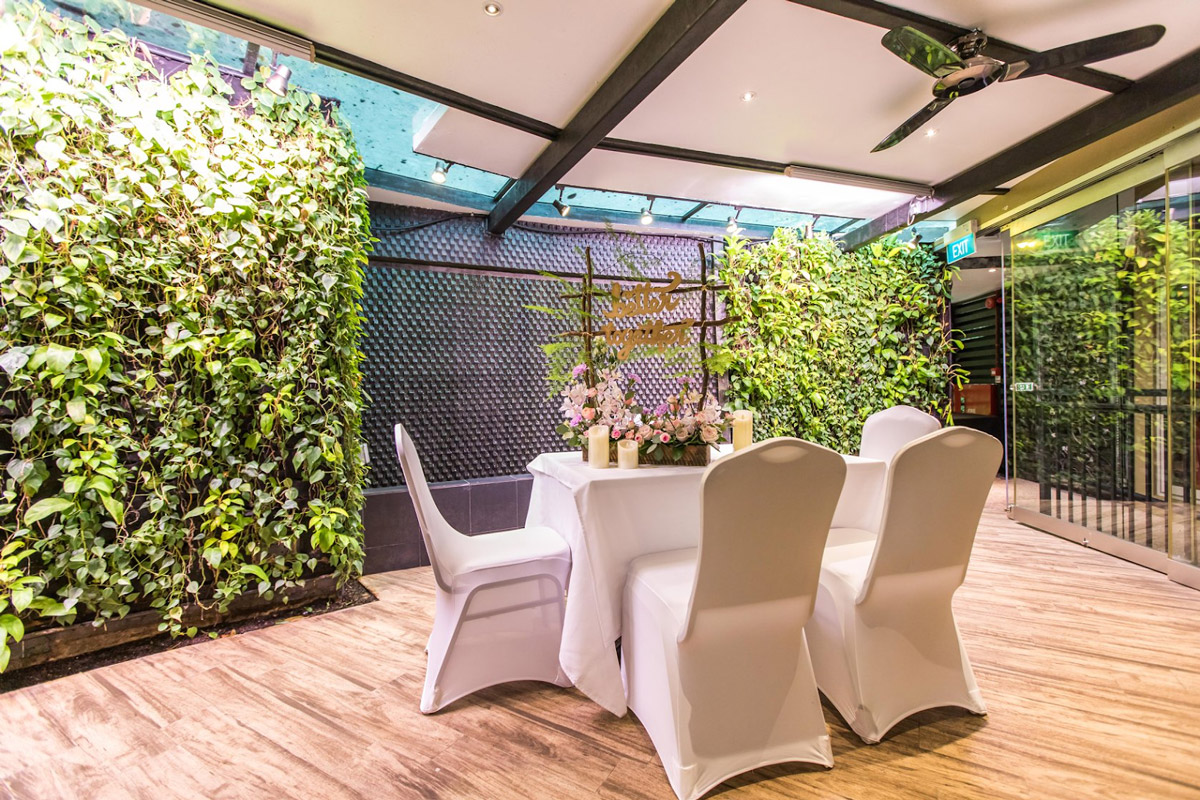 Solemnisation set-up in front of an auspicious water feature at The Courtyard.
Source: The Villa at Singapore Botanic Gardens
In the event that you and your partner need to accommodate more guests, the rooms are equipped with projectors and audio-visual equipment that can live-stream the festivities into the other adjoining rooms.
Specialised vendors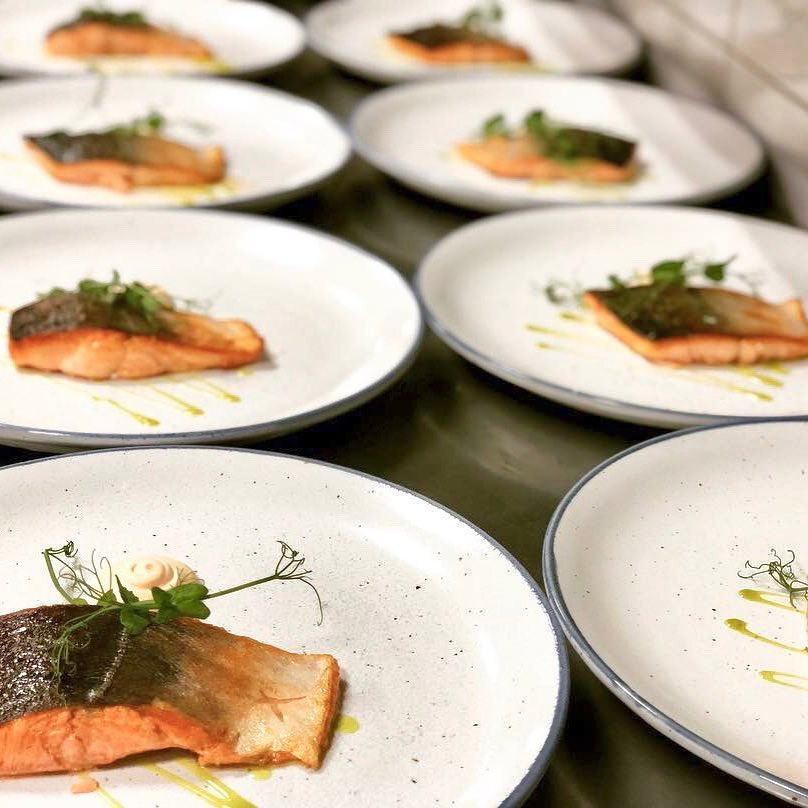 Source: The Halias
In addition to the gorgeous scenery, The Villa works to give you access to a slew of vendors that are specialised and well-equipped to ease your planning worries. From brilliant photography to gorgeous decor and floral services, couples can expect award-winning cuisine too from the halal-certified resident restaurant, The Halia, which serves exquisite local-European fusion dishes.
Experience and professionalism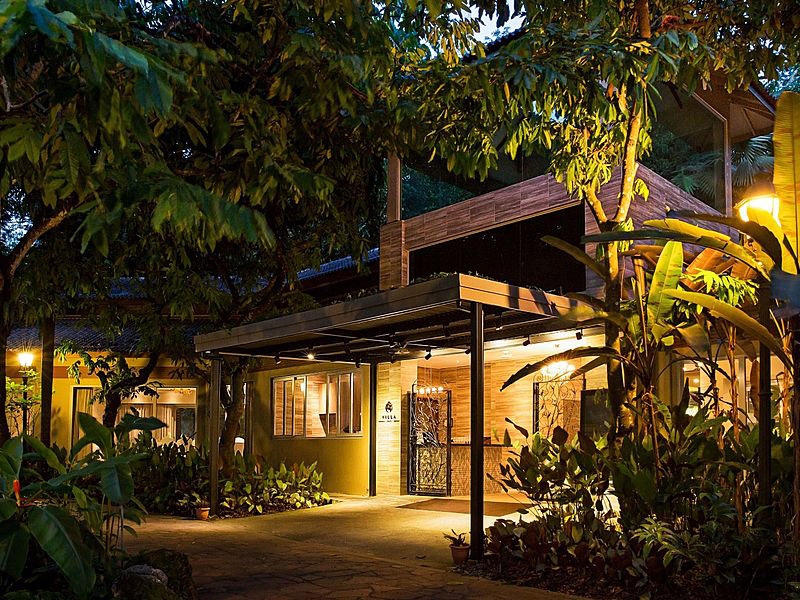 Image by Venuerific
Couples that book The Villa can also enlist the help of the Garden Events Singapore team, an event planning team that boasts over 30 years of experience under their belt. Ever ready to offer their expert recommendations and help you realise the outdoor garden wedding of your dreams, all you have to do is to sit back, relax, and enjoy your special day instead of worrying about wet weather and sweaty guests!
If you're interested in booking The Villa at Singapore Botanic Gardens, contact them or enquire more here.
This article was written for Ginger Garden Dining.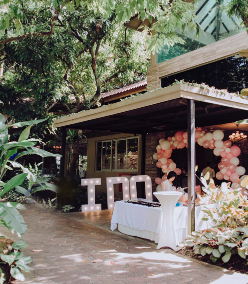 The Villa at Singapore Botanic Gardens
Rating:

Address:

1 Cluny Road (via Tyersall Avenue) Ginger Garden, Singapore Botanic Gardens, Singapore 259569

Phone:

6484 0711