Understanding the 4Cs of Diamond: A Guide to Engagement Rings
2018-12-12

From determining the diamond cut to understanding the diamond colour and clarity, shopping for an engagement ring can be a daunting process for most. But before you set out to purchase the ideal ring, it's recommended to have an idea of what you're looking for. Cliché as it may sound, the best place to start will be with the 4Cs.
With over two decades of experience in crafting the finest jewellery pieces, we team up with leading premier diamond jewellery brand, SOOKEE Jewellery, to provide you with a deeper understanding of Cut, Colour, Carat and Clarity.
Cut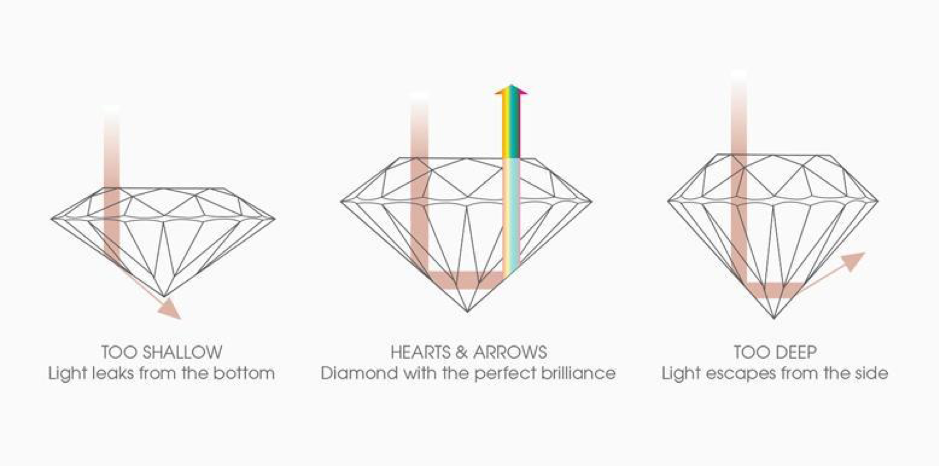 Source: SOOKEE Jewellery
While it doesn't refer to the diamond's shape nor size, the cut is one of the most important considerations when selecting your diamond. Cut is determined by the diamond's proportions, symmetry and polish. It is the most important contributing factor to a diamond's sparkle.
For instance, should the cut be too shallow, light will escape from the bottom of the diamond, resulting in a lost in sparkle. At the same time, if the cut is too deep, light will escape from the sides of the diamond. Hence, regardless of the colour or clarity, a diamond with poor cut will not sparkle with ultimate brilliance, scintillation and fire.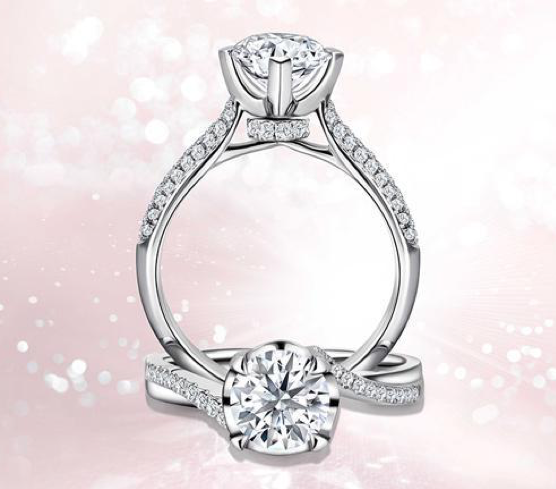 True Love Collection
Source: SOOKEE Jewellery
A diamond with an ideal cut is also known as a Hearts and Arrows round brilliant cut diamond that features 57 facets. Brilliance is identified when the diamond reflects "white-light" internally and externally. A supreme ideal cut diamond like SOOKEE Jewellery's signature True Love diamond is crafted with perfect 8 Hearts and 8 Arrows, excellent polish and excellent symmetry. Every True Love diamond is meticulously cut with precise angles and proportions so that superlative reflection, refraction and retention of light is achieved. A ring of 8 symmetrical hearts and arrows is revealed under magnification as a testament to the supreme ideal cut which allows the diamond to sparkle with unparalleled brilliance, fire and scintillation.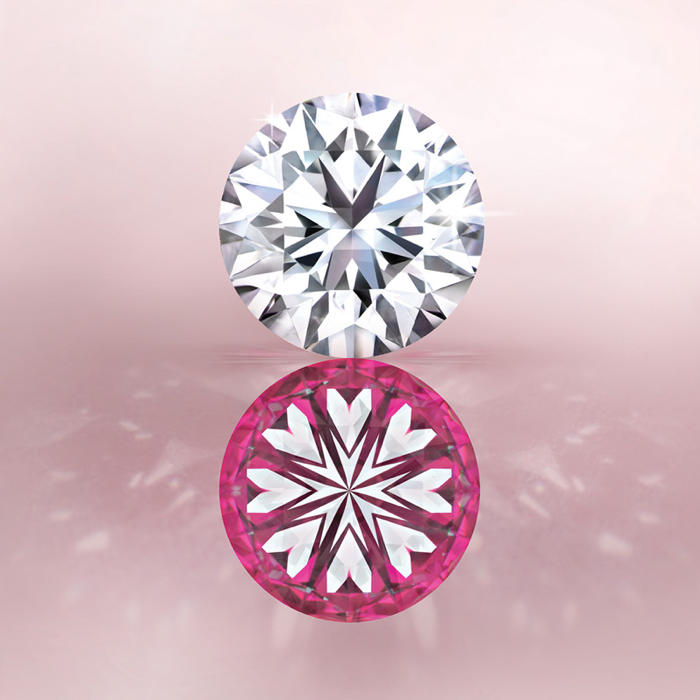 True Love Diamond - 8 Perfect Hearts and 8 Perfect Arrows
Source: SOOKEE Jewellery
Colour
A diamond's colour is measured on a scale from D to Z, with D being colourless and the most valuable and rare. Diamonds on the lower end of the scale often comes with a slight, yellow hue.

Source: SOOKEE Jewellery
As it is nearly impossible to spot the colour distinction without the help of professional equipment, colour grades ranging from G to J are highly recommended.
On that note, the shape of a diamond may affect its colour grade. Longer shapes like ovals tend to reveal its colour easier than a round brilliant cut diamond.
Carat

Source: SOOKEE Jewellery
While it may be a familiar term, the carat does not refer to the diamond's size. In fact, carat refers to the weight of the diamond and it determines the diamond's apparent size.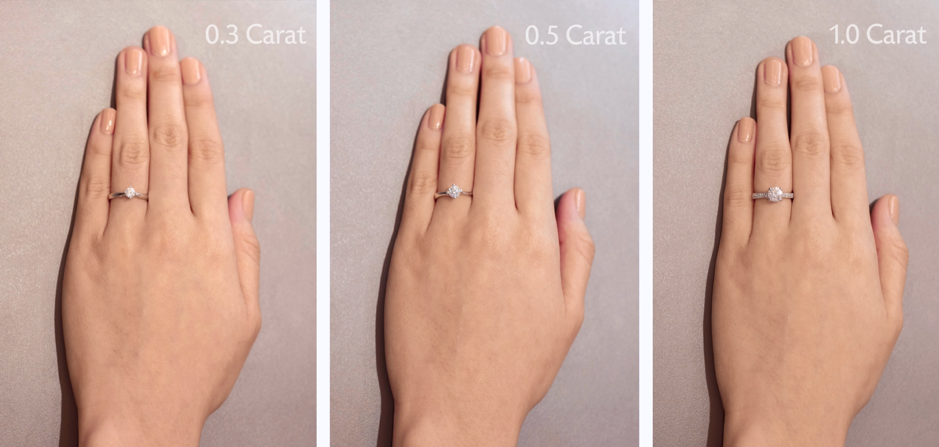 Source: SOOKEE Jewellery
When considering the carat, it is important to also keep the cut in mind. A high-carat diamond may appear to be smaller than a low-carat diamond because of its cut. To make the most of your budget, it's advised to "buy shy" by opting for a diamond that's slightly below the full carat mark. For instance, if you're going for a 3.0-carat diamond, opt for one with a 2.8 or 2.9 carat instead. Although the size difference won't be as noticeable, the price difference will be.
Clarity
Clarity refers to the diamond's internal and surface flaws. Internal imperfections, also referred to as inclusions, occur as the diamond takes its natural form and are invisible to the eye. The purer the diamond, the higher its value. Clarity is the least important C to be taken into consideration. That said, it is unnecessary to splurge on a diamond that tops the clarity chart – especially when there is almost no visible difference between a pure and minorly-flawed.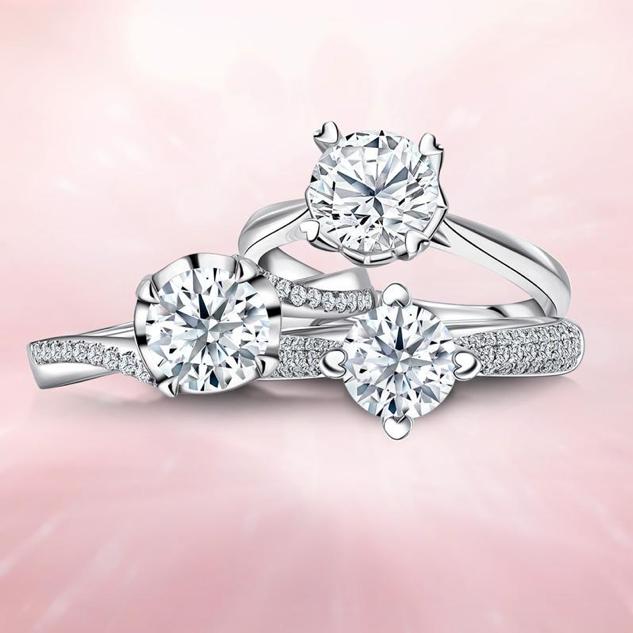 Source: SOOKEE Jewellery
While understanding the 4Cs does help one's engagement ring shopping journey, the help of a professional is always appreciated. To speak with SOOKEE Jewellery's diamond specialist, simply make an appointment here. For a more in-depth explanation on the 4Cs, be sure to catch the video here.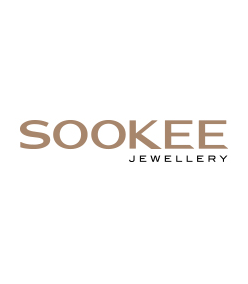 SOOKEE Jewellery
Rating:

Address:

2 Orchard Turn #B2-66 ION Orchard Singapore 238801

Phone:

1800-DIAMOND (342 6663)