Valentine's Day Guide: 5 Unique Date Ideas
2019-01-08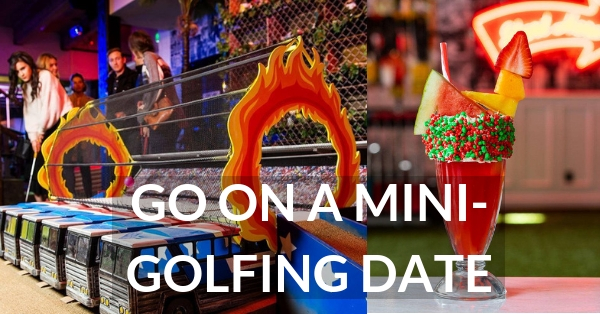 Source: Holey Moley & Flickr
It's the season of love! For brides-to-be, there's no better day to take some time off from pondering over wedding venues in Singapore or wedding reception details. For the rest of the ladies in a relationship, there's no better time to celebrate your relationship (excluding anniversaries) than 14th February.
However, instead of the usual restaurant dinner dates, we've decided to take things up a notch. From an arcade-like mini golf spot to a pop-up restaurant, here are 5 alternative date ideas for a one-of-a-kind Valentine's Day.
Fishy Business
Source: todayonline
Celebrate your love by feasting on fresh seafood as you soak in the idyllic views that comes with being in the middle of the sea. Located in the waters of Pulau Ubin, Smith Marine is Singapore's first floating restaurant that offers a halal-certified menu that consists of seafood dishes and vegetarian options.
You may even choose to catch your own dinner from their "sure-catch" pond at a fee and have it cooked your way! Place your booking at least three days in advance to secure your spot in time for Valentine's Day. You may also opt to share this unique experience with a group of friends for additional camaraderie and celebration of relationships!
Nature Adventure
Are you and your partner nature lovers? Immerse yourselves in the wonders of the outdoors at Pasir Ris Park Maze Garden. Plus, the maze garden is the perfect way to showcase your sense of adventure and teamwork.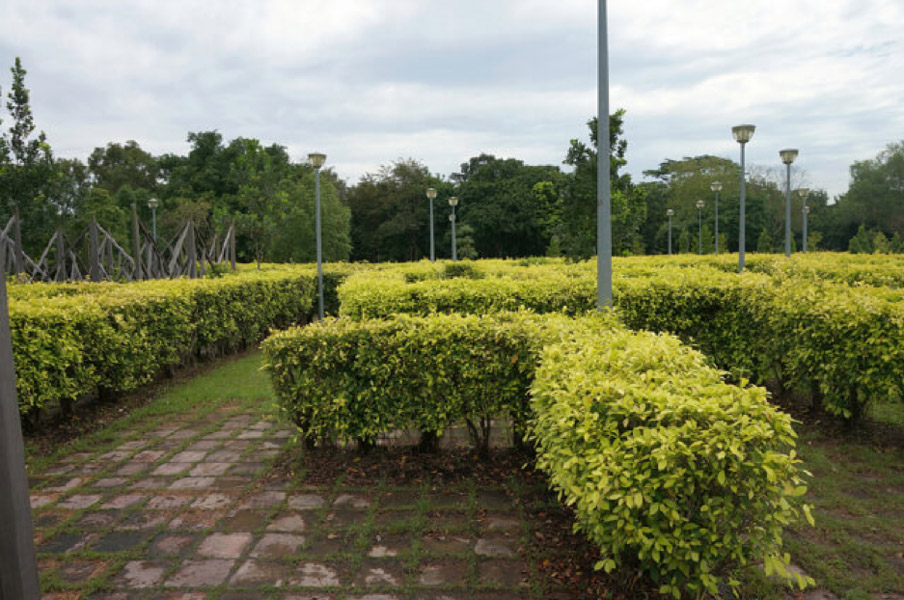 Source: Flickr
You may even make a game out of it by providing clues along the way or by placing mementoes for your partner at certain points of the maze for a more romantic and fun experience. You may even opt to surprise your partner with a picnic at the end of the maze for an even more amazing date!
Swing by a Mini-Golf Spot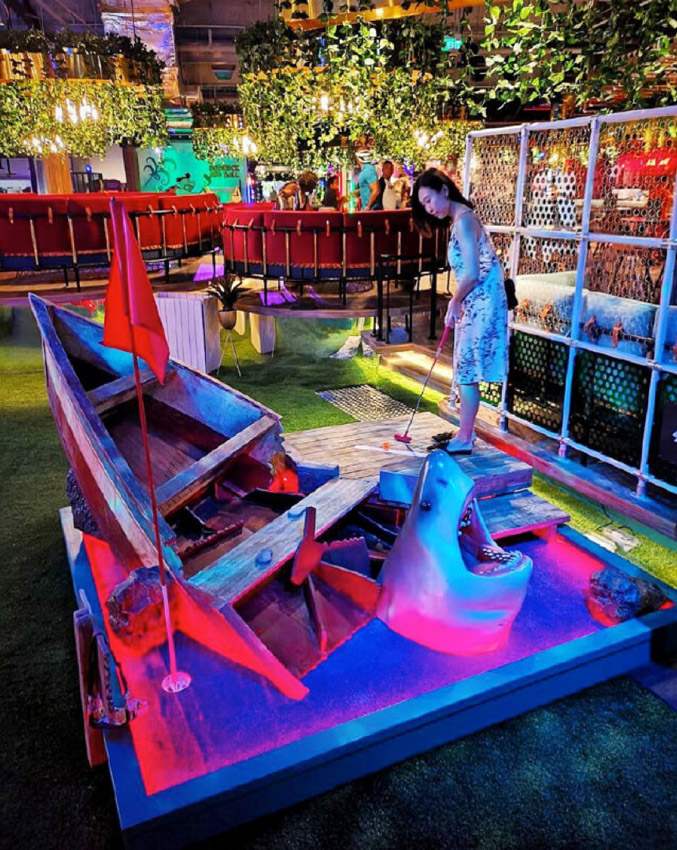 Source: @foodieboi_sg
Putt your best swing forward at Holey Moley this Valentine's Day. This double-storey mini-golf spot is the partee central for those looking to have an enjoyable time without breaking a sweat.
With a unique twist on the traditional putt-putt golf concept, Holey Moley is filled with three themed courses with 9 unique holes each. From the Teevel Knievel to Game of Thrones, the themed spots around Holey Moley will liven up your game and its Instagram-worthy spots offer you the perfect opportunity to document your date.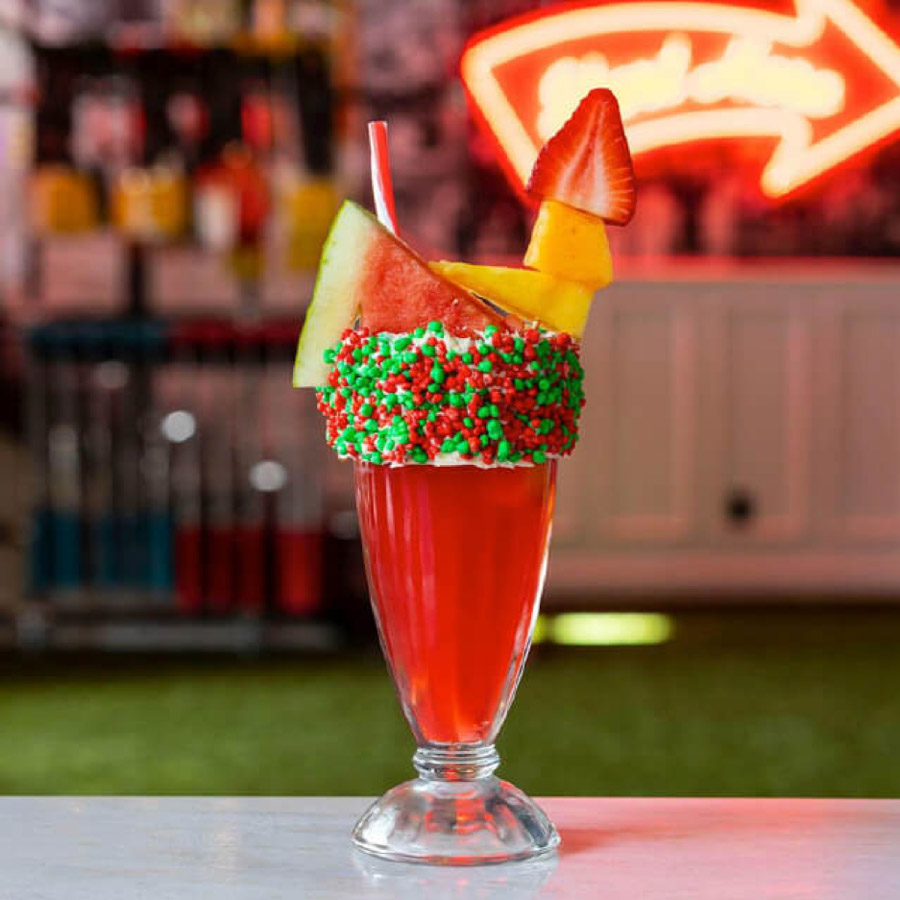 Source: Holey Moley
Pro-golfer or first-time, Holey Moley is open to all looking to experience the sport with pleasure. Tie off your time at Holey Moley at their Caddyshack Bar for a quirky meal with a menu that includes a metre-long pizza and giant burgers paired with refreshments such as Chocolate Passion and Candy Man.
Theatrical Dining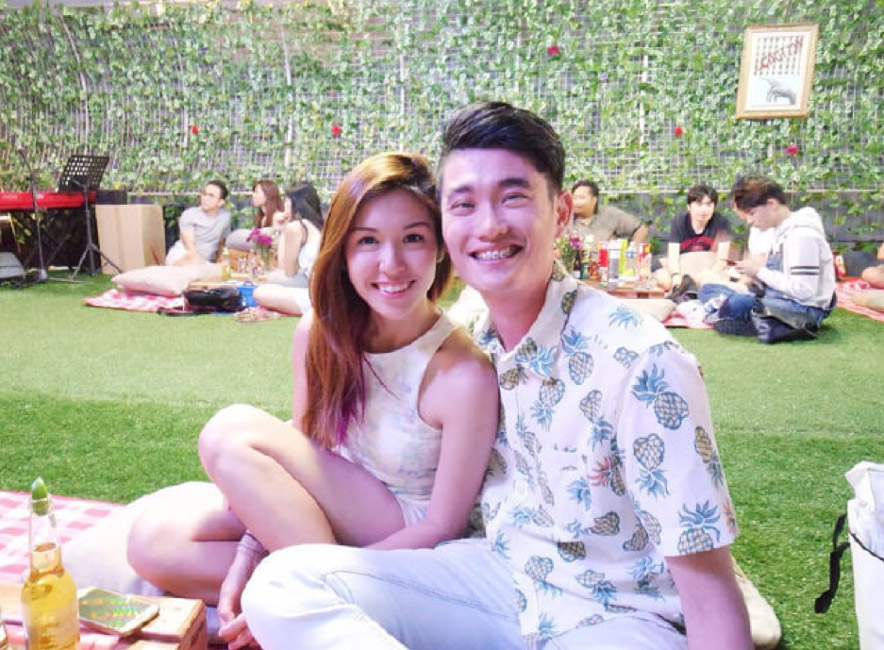 Source: @flo_lim
Celebrate Valentine's Day with a theatrical twist when you dine with ANDSOFORTH. A night of drama and secrets, ANDSOFORTH provides a dining experience that'll leave a lasting impression. Its pop-up restaurant specialises in fusing both dining and non-linear experiences throughout the four-course meal.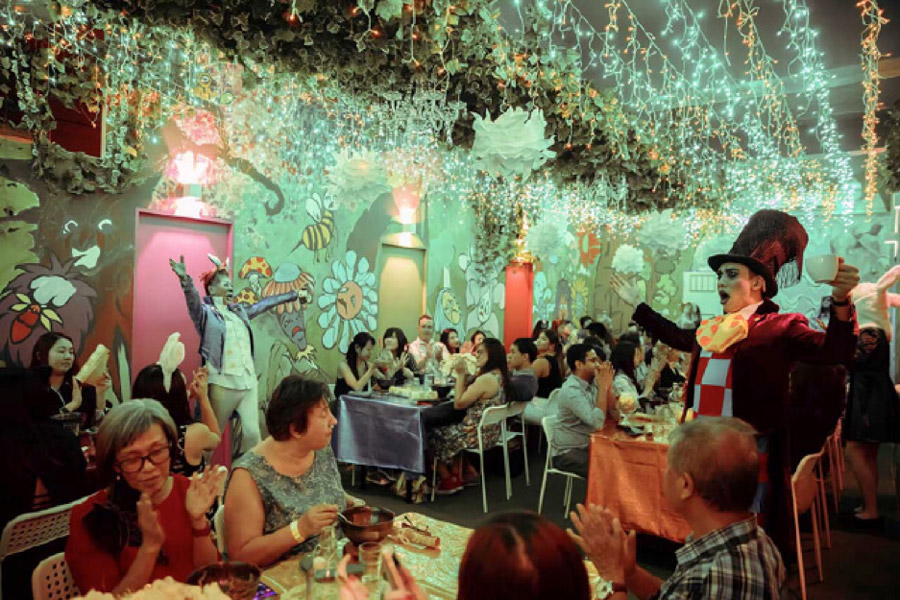 Once your booking has been made, you will be informed via text of the meet-up point, followed by clues that'll lead you to the final destination. However, due to its popularity, each show has a limited run and will not be repeated to ensure a special experience for all. Be sure to book your tickets in advance!
Volunteer at Shelters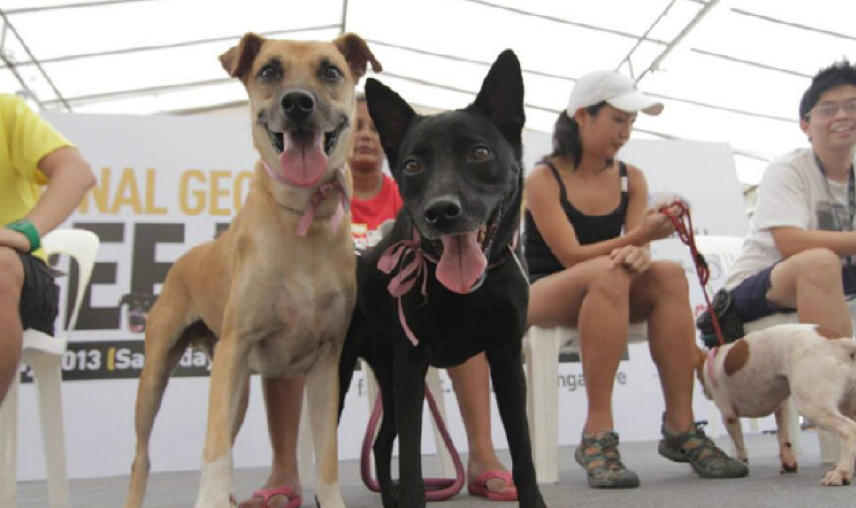 Source: cloudfront
Been wanting to do something a little more meaningful? Celebrate and spread the love with your partner this Valentine's Day. Instead of going about with the usual dates, opt to spend your time with the island's furry population and volunteer at the various shelters available in Singapore.
Not only will you be able to shower them with the love and attention they deserve, but it will also give both of you an idea of how life will be should you choose to adopt a pet once you're ready. However, be sure to keep in mind that volunteering and actually owning a pet come with different sets of responsibilities and demands.
In short, date nights are not limited to just restaurant dinners, so don't be afraid to opt for an out-of-the-box celebration this Valentine's Day!