Wedding Paintings Are The New Must-Have Wedding Reception Decor For Artsy Couples
2019-09-13

Turn your favourite wedding photos into realistic paintings
In this age of digital photography and Instagram, our expensive wedding pictures often end up stored digitally in our phones or computers, never seeing the light of day. If you have a favourite wedding portrait that you'd like to have in physical form, commissioning an oil painting of it will not just give you a tangible photo but also a work of art to display.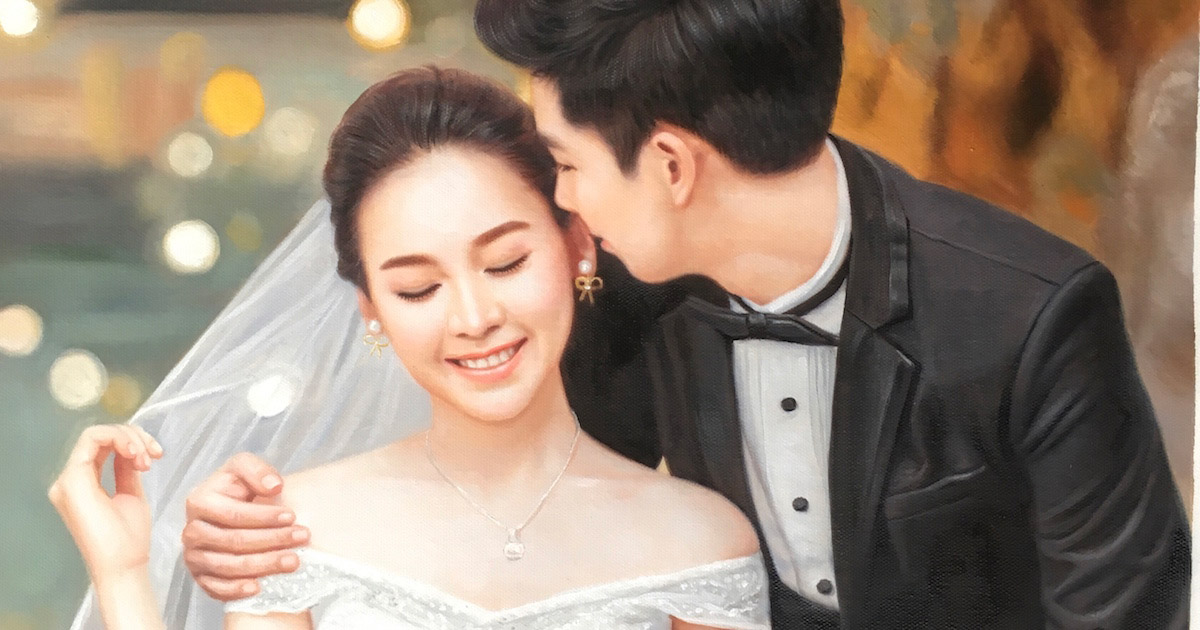 Enter Amber Art Gallery, an online local art gallery that specialises in providing commissioned paintings from watercolour to acrylic mediums. One of their most popular commissions are the elegant oil paintings of wedding portraits, and it's easy to see why – it adds an effortlessly luxurious touch to your wedding photographs.
Whether it's a centrepiece to display at your wedding reception, in your new home, or simply a wedding anniversary gift, Amber Art Gallery's got you covered with custom-made art pieces that won't break the bank.
High-quality oil paintings at affordable prices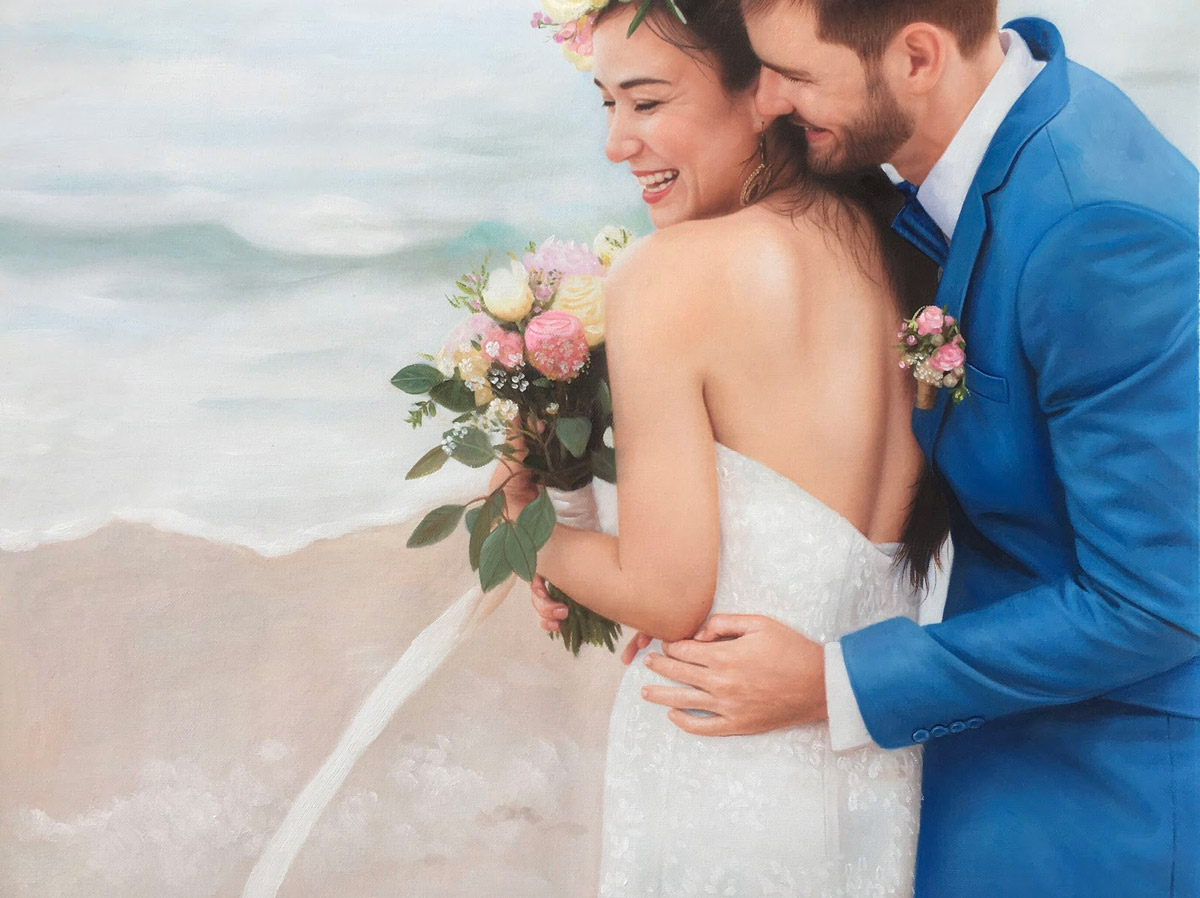 These life-like oil paintings are hand-painted and rich in detail, ensuring that it fully captures the emotions in the frame and the subtle quirks that you both love so much about each other. Fully customisable to your needs via photo consultations, you can even request to change the background or exclude certain items – all you need to do is to let them know beforehand.
You'll also get up to three complimentary amendments during the painting process, which will typically take about 6 to 10 weeks. If you require the painting urgently, do drop them a text or an email to make a special arrangement!
You won't have to worry about maintenance as well. Simply dust it every 6 months with a dry soft brush or duster, and the painting will last for decades. Take note to avoid touching it with a wet tissue or wet cloth, though!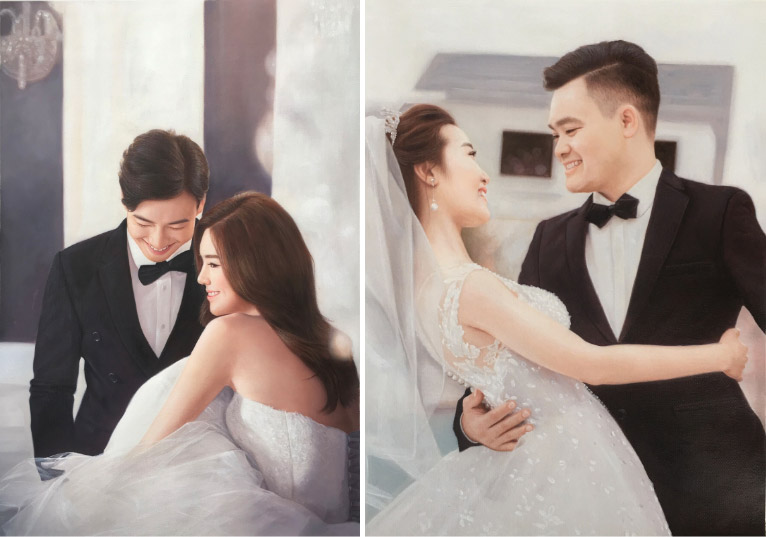 The exact cost of the painting will depend on the size and the number of human figures in it
On top of that, Amber Art Gallery offers astoundingly good prices as the gallery deals directly with artists to enjoy cheaper rates through bulk discounts, which are then passed on to their customers. So if it's the cost that's holding you back, fret not because you can get a top-quality painting for just about half the price of the market rate here. We promise you it'll be worth it!
Money-back guarantee on all commissions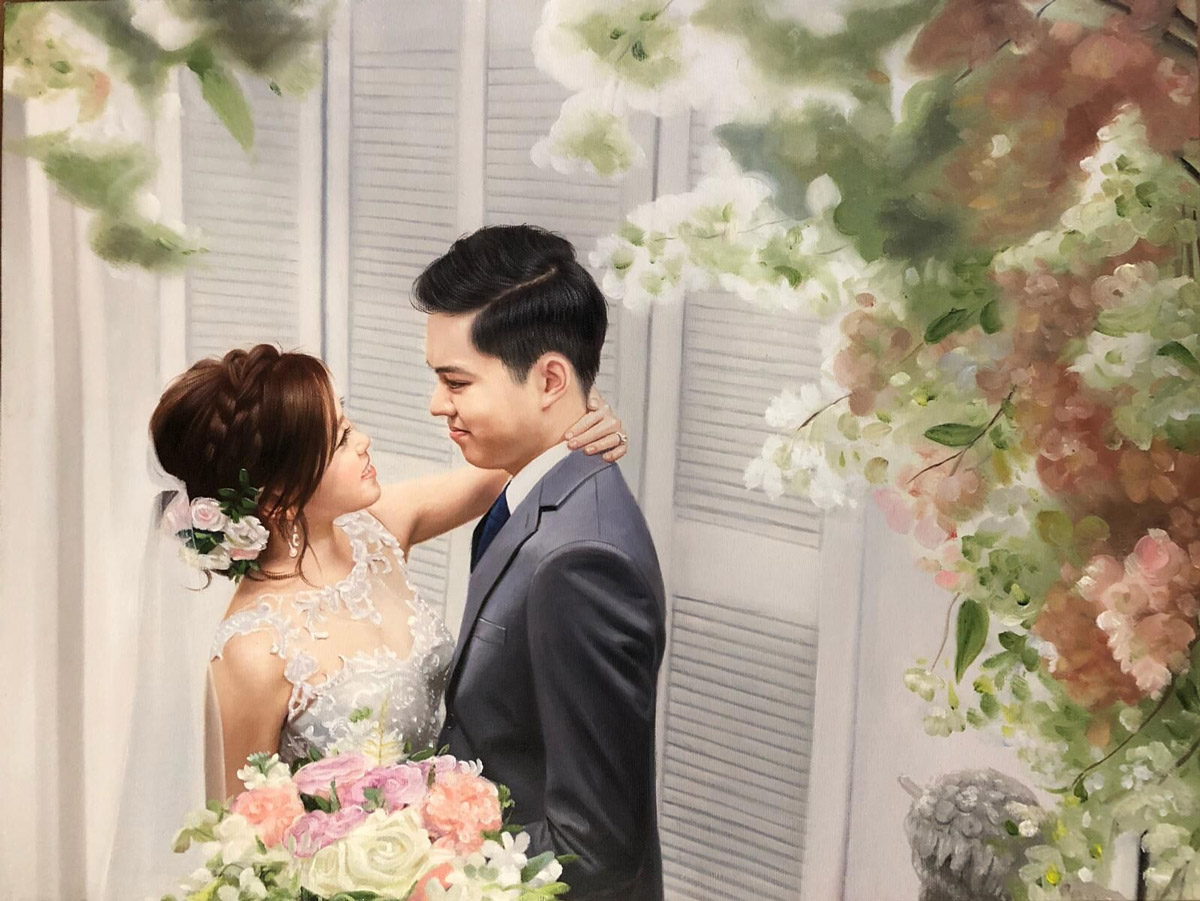 As if their super affordable prices, realistic oil paintings, and stellar services don't already seal the deal, Amber Art Gallery also promises a 100% satisfaction guarantee or a full refund so that you don't have to worry about wasting money.
You can be sure that the painting you receive at the end will be a masterpiece that you can show off during your wedding reception!
Get your one-of-a-kind painting from Amber Art Gallery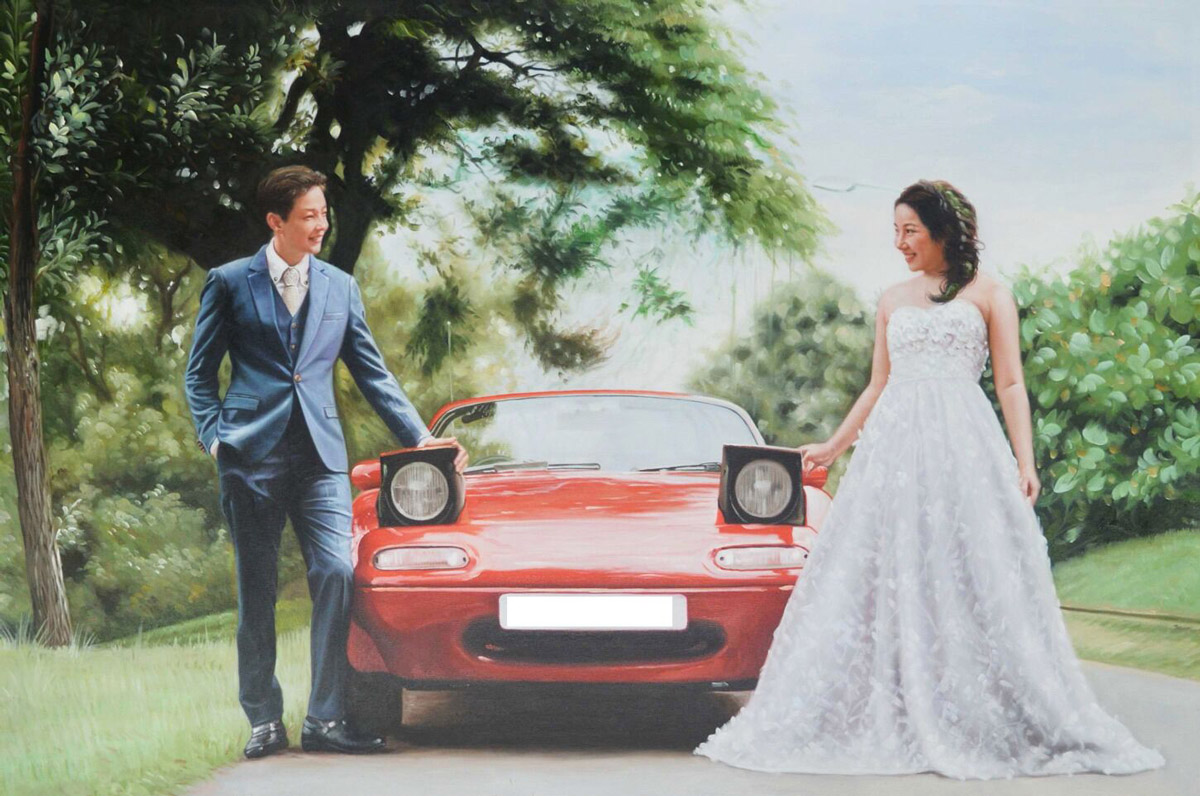 Photos from your pre-wedding shoot and wedding day are definitely something to be cherished, and there's no better way to commemorate those gorgeous shots than to have them immortalised in the form of an artistic oil painting.
If you wish to give this uniquely artistic way of celebrating your marriage a try, simply quote <<READER25OFF>> to enjoy a Blissful Brides Reader's Exclusive Discount of $25 off on top of their ongoing website promotions!
With each brushstroke being skilfully painted on, you can be sure that there will never be another wedding portrait like yours!
This article was sponsored by Amber Art Gallery.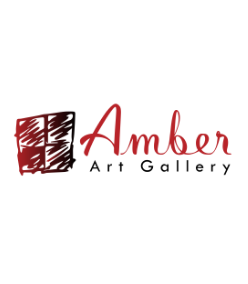 Amber Art Gallery

Rating:

Address:

Woodlands Drive 50

Phone:

85164237 / 88140819