Wedding Trends: A Must-Have Wedding Flower Bar with Miiv Flora
2019-08-21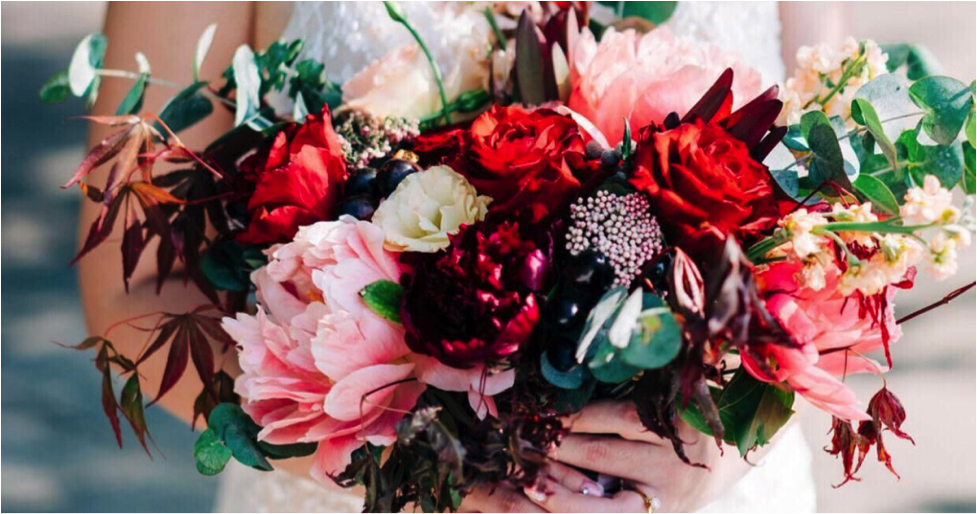 Romantic flowers for a romantic wedding
Over the years, wedding flowers have become mandatory for your big day. For all the brides- and grooms-to-be still on the search for your flower arches and bridal bouquets, one-up the bandwagon with an interactive flower bar from Miiv Flora!
Specially crafted for you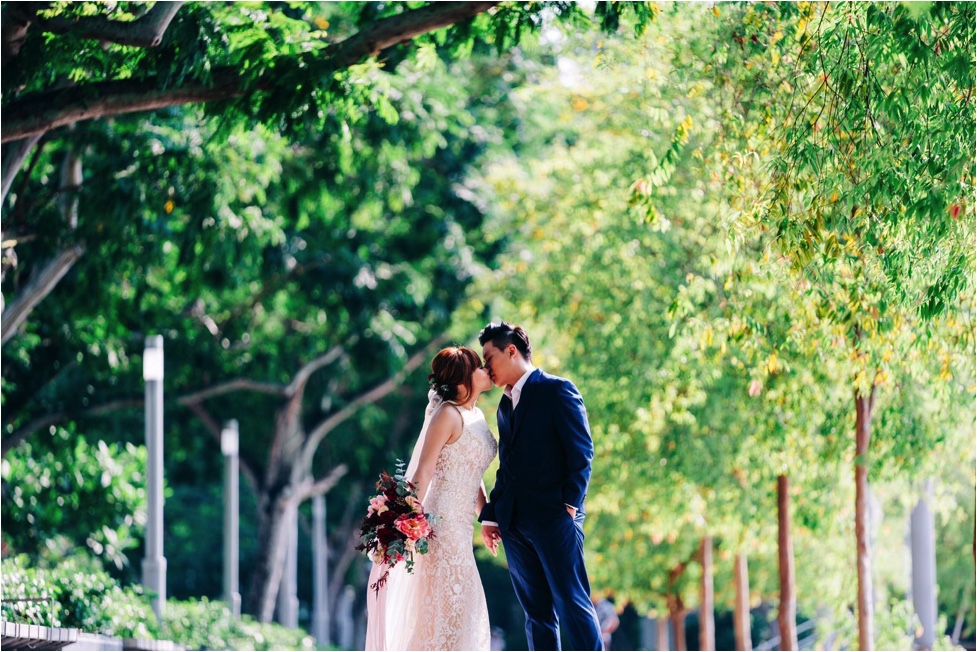 A firm believer in picking the right bouquet for the right bride, Miiv Flora is a florist with a passion and dedication to help you find your dream bridal bouquet. To cater to every bride's preference, Miiv Flora offers a wide selection of flowers in different varieties and colours. Whether you choose luscious red roses or pure white peonies or even both, you can trust the professionals at Miiv Flora to come through with their floral design and artistry.
From cascading to composite bouquets, the team of professionals will also let you play around with different arrangements to customise your one and only perfect bouquet if you have your own inspiration for a stunning flower arrangement. If not, the team can lend their expertise to help you design the perfect flower bouquet; tall and petite brides will require different sized bouquets, for example. The same goes for the bride's overall look in comparison to the feelings of joy or fierceness a flower bouquet gives.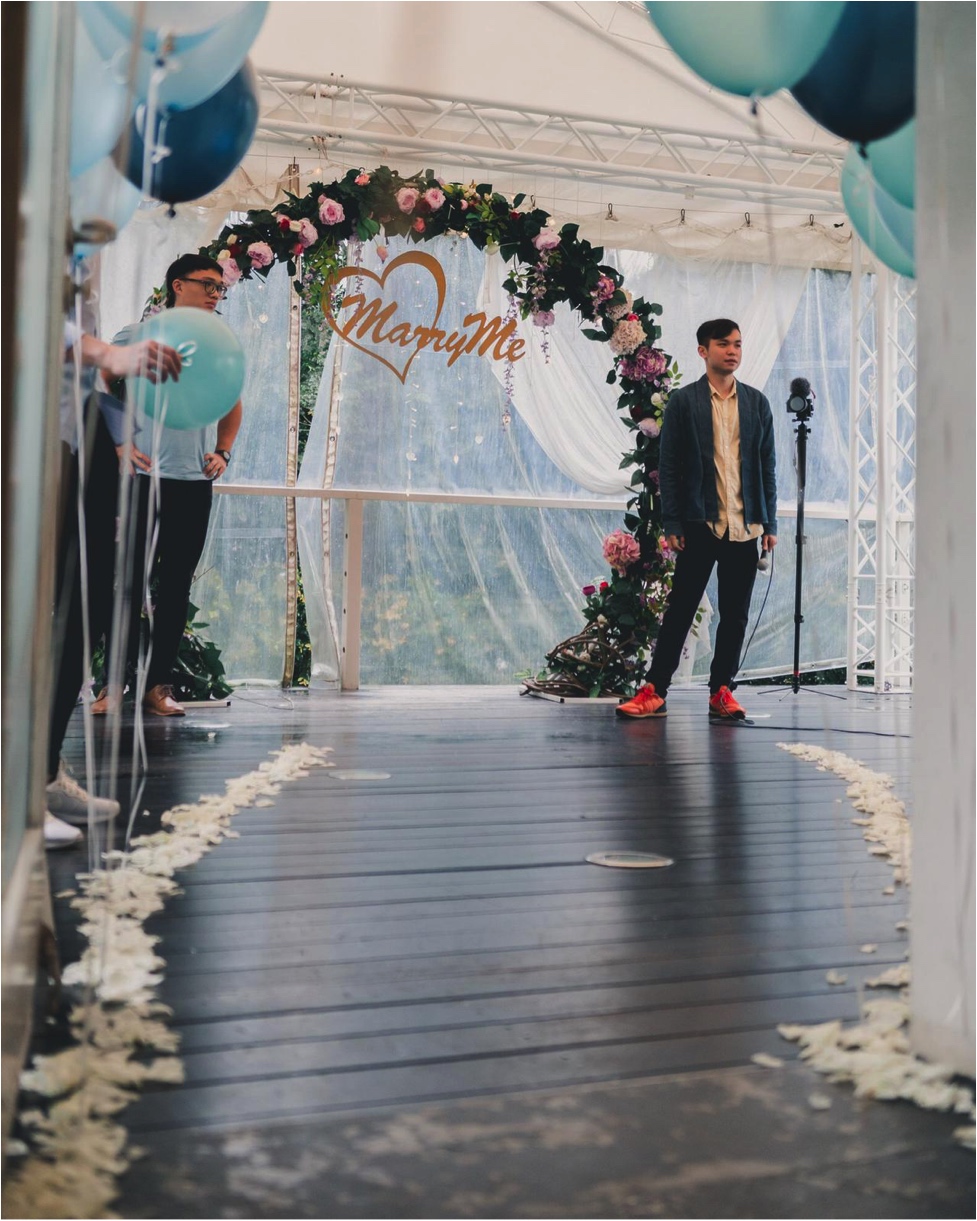 Miiv Flora creates flower arches for your wedding and proposal needs as well!
Aside from the bridal bouquet, Miiv Floral caters to your other wedding flower needs including reception flowers and corsages and boutonnières for your bridesmaids and groomsmen.
Keeping up with the trends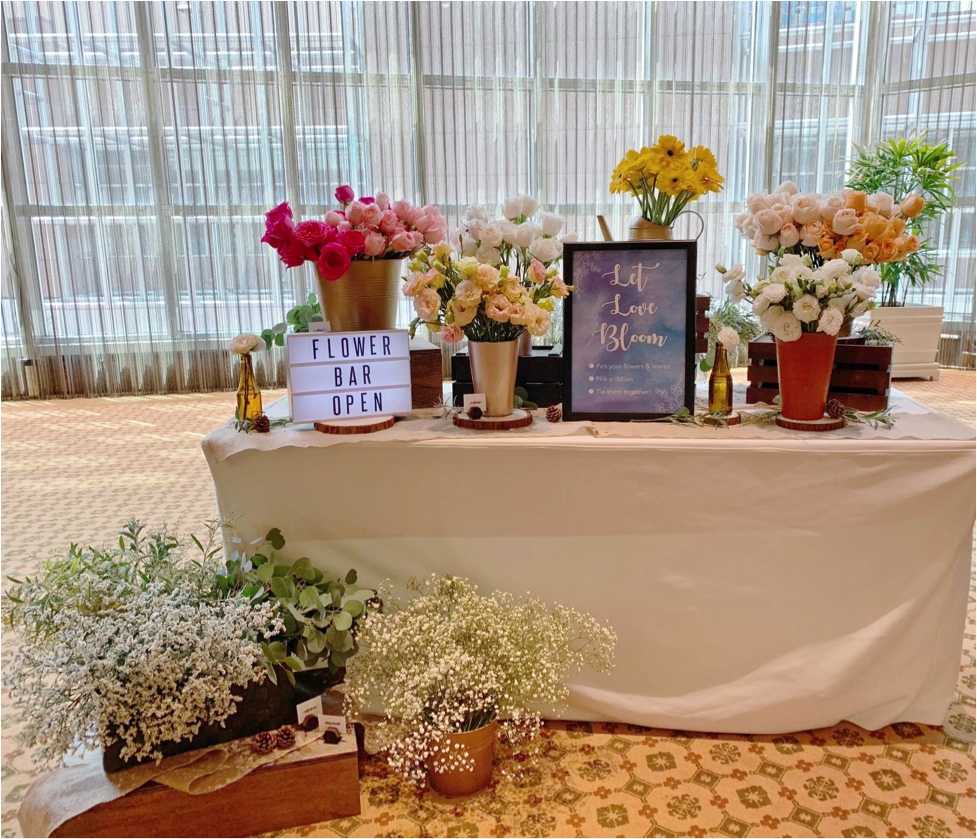 To make the most of this once-in-a-lifetime affair, stay ahead of the game with Miiv Flora's flower bar – an interactive station where your guests can let their creativity run wild in a mini floral workshop to customise their own flower arrangements.
Here, Miiv Flora promises to keep your guests entertained and engaged. From start to finish, an experienced florist will guide them through the process step-by-step on how to best create a handcrafted bouquet so you won't have to worry about handling all those craft messes. With Miiv Flora's on-the-spot wrapping service, your loved ones can leave with their beautiful blooms in hand, which can even serve as an extra memorable wedding favour!
Besides, the simple addition of a floral bar can also help to provide decorations and props for your photo wall, which gives you more bang for your buck.
More than just filling your guests' tummy, add this simple detail to take your wedding to the next level and create your ideal flower arrangements with Miiv Flora!
Miiv Flora
Telephone: 9091 8588
Email: Ivan@miivflora.com
---
This article was sponsored by Miiv Flora.
Note: All images are from Miiv Flora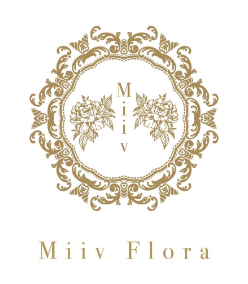 Miiv Flora
Rating:

Address:

Blk 160 Ang Mo Kio Ave 4 Singapore 560160

Phone:

90918588