What's Your Foot Type? A Guide for Choosing the Best Heel Fit
2020-04-28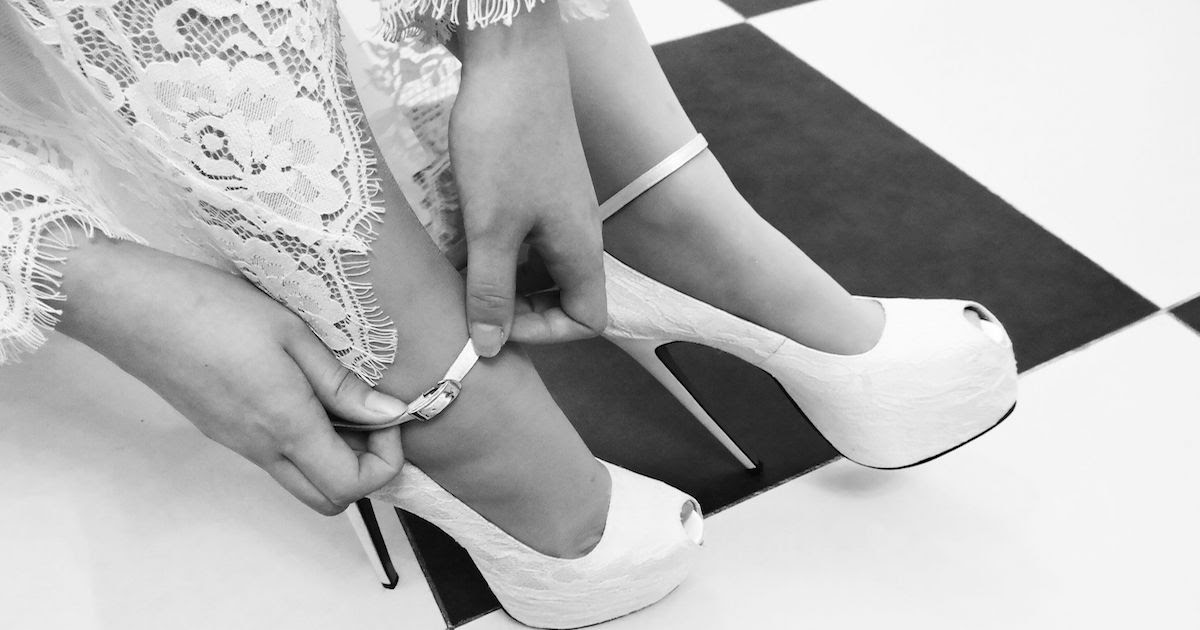 For some people, just thinking about wearing heels gives them phantom pains in their feet. Not even a few extra inches are worth the aching heels, suffocating toes, and strained calves.
But maybe the reason why heels are uncomfortable for so many is because we aren't choosing the best shoe fit for our feet type. We often bypass the fact that different foot types require different types of shoes, and take for granted that any off-the-shelf sizing should and will fit.
It is possible to find heels that are comfortable to live in; all you have to do is determine what your foot type is and invest in heels best suited to your feet, especially so if you're on the hunt for a pair of heels for your wedding day. Once you know what to look out for, the world (of heels) is your oyster.
There are four main indicators you can use to gauge your foot type: size, arch, pronation, and foot shape.
Measuring your foot size
It may be that most of us don't actually know how long our feet are. To get an accurate measurement of your feet size, measure them at the end of the day as they tend to be bigger after a day's worth of walking around. Also, make sure to measure your feet while sitting on a chair if you're measuring for yourself.
Once you have your measurements, always round up to the bigger size to ensure a comfortable fit. You can always insert insoles later on if it's too loose for your liking.
Determining your arch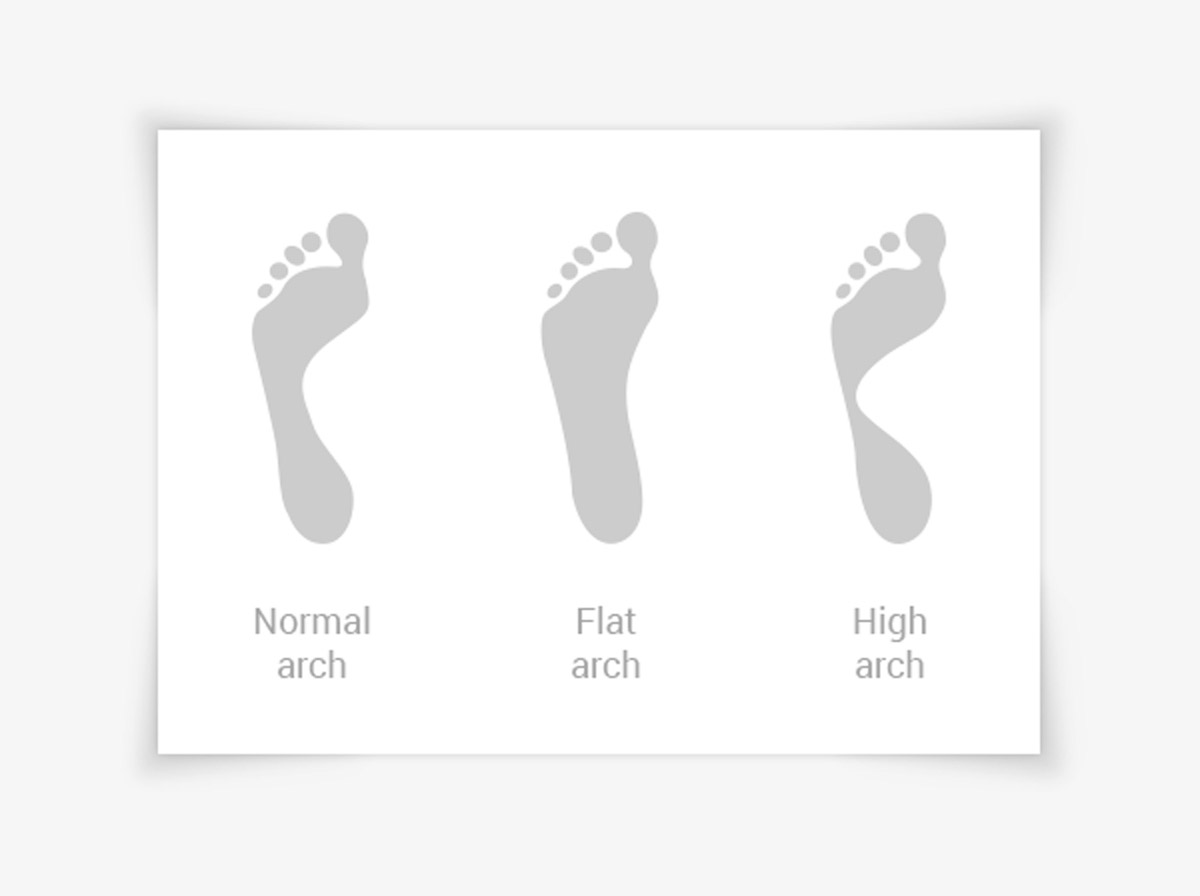 Source: RunRepeat
The easiest way to determine your arch — whether you have flat fleet, a normal arch, or a high arch — is by the "Wet Foot Test". All you have to do is wet the soles of your feet and place them on a piece of cardboard to create a footprint.
If you notice about half of your arch region filled in, you have the most common foot type — the normal arch. Thankfully for you, you can wear just about any type of heels. If you've created a print with most of the arch of your footprint filled in, you're most likely flat-footed. For you, kitten heels will provide the best arch support.
If the middle of your footprint appears slimmer or has little to no contact along the outside edge, this indicates a higher arched foot. Because of your high arch, there is more pressure placed on the outside and balls of your feet, resulting in poor shock absorption. What you'll need is a heel with natural shock absorbents like a rubberised or cork platform, and while you can walk well in high heels, try not to go beyond a heel height of 4 inches to avoid ankle sprains!
Know your pronation type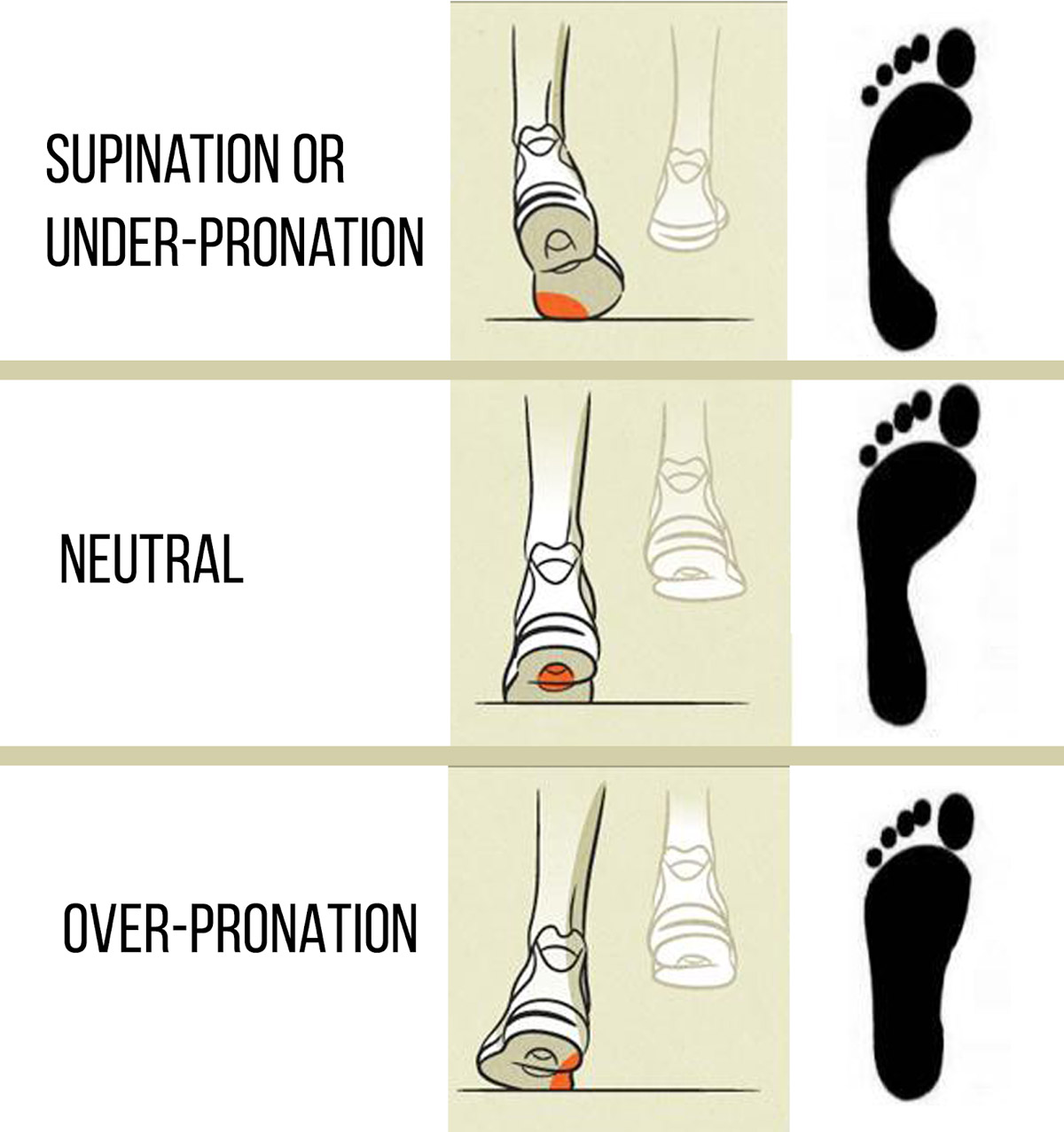 Source: www.gymmonk.in
Pronation indicates how your foot rolls inwards at the joint below the ankle to distribute your body weight when you're walking or running.
There are three types of pronation: over-pronation usually goes with a low arch, neutral pronation comes with a normal arch, and under-pronation typically accompanies a high arch.
In order to determine which pronation type you fall under, you can simply check the wear and tear on the soles of your running shoes or sneakers.
For under-pronators, the outer edges of your shoes will be most worn out and if you place them on a flat surface, you may notice a slight outward tilt. For neutral pronators, the soles of your shoes will wear down in an S-shaped pattern from the big toe down to the outer heel. Over-pronators will notice more wear and tear on the inside of the heel and under the ball of the foot, especially around the big toe. If you place your shoes on a flat surface, you may notice an inward tilt.
Depending on your arch and pronation type, it is important to choose the right shoes that fit and support your feet, especially if you have over-pronation or under-pronation. For the former, choose heels that are well-structured and offer maximum support, such as low, chunky block heels or platforms. For the latter, go for heels that have ample cushioning.
Finding your foot shape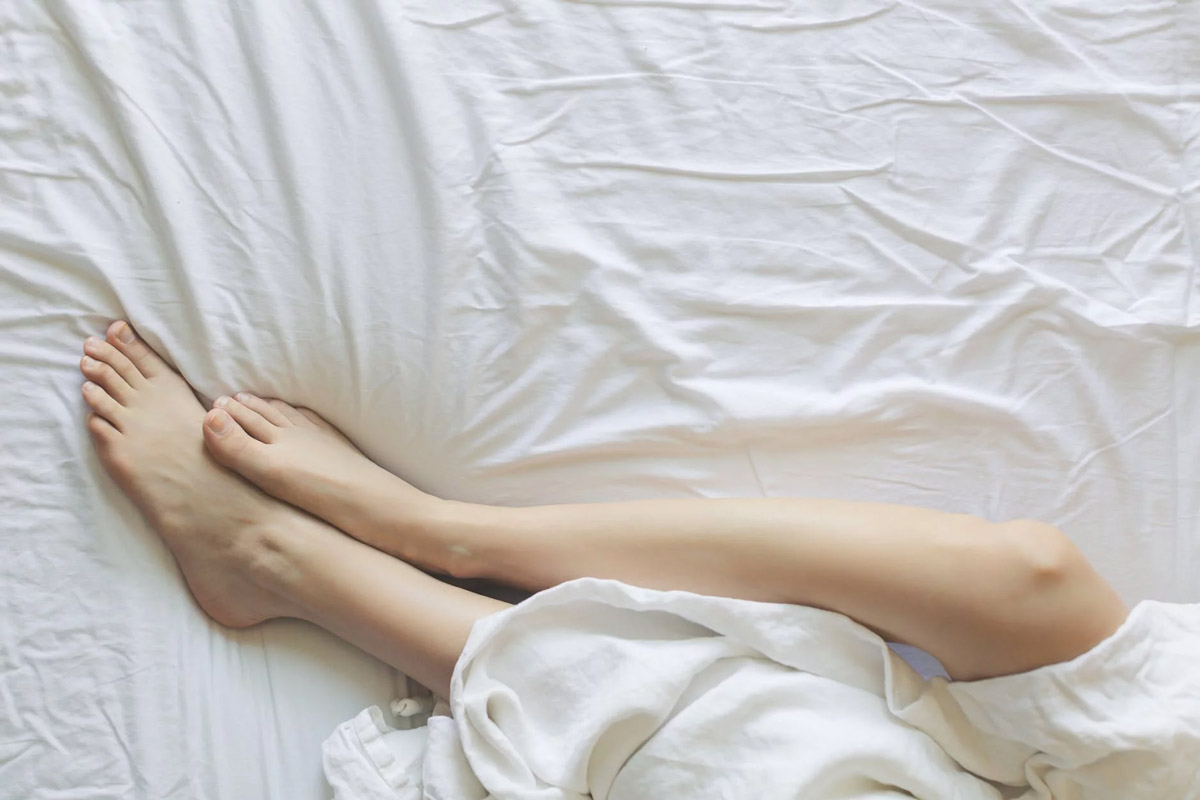 Source: Burst on Pexels
There are four types of foot shapes:
Angled — Where your big toe is the longest and the other toes slant downwards.
Square — Where your first three toes are of equal length and the other two are shorter.
Rounded — Where your second toe is slightly longer than the big toe and the little toe is similar in length with the big toe.
Morton — Where the longest toe can be the second or the third and the rest of the other toes are shorter.
If you fall into the "Morton" category, it's best to stay away from pointed shoes as they will cause you major discomfort. Instead, opt for shoes with a rounded toe box so your toes won't have to be crammed together.
Besides the shape of your toes, some people may have wide feet, or an overgrown bone sticking out from the side of their feet known as bunions. Those with wide feet would feel most comfortable in open-toe heels as these provide more breathing room, and if you have a pronounced bunion, choose shoes that are wider in the front for maximum comfort.
On the other end of the spectrum are people with narrow feet that tend to slide out of shoes — to keep your feet in place, opt for strappy heels. Lace-up styles are best for a snug fit!
Angeline SY: Quality shoes tailored to your feet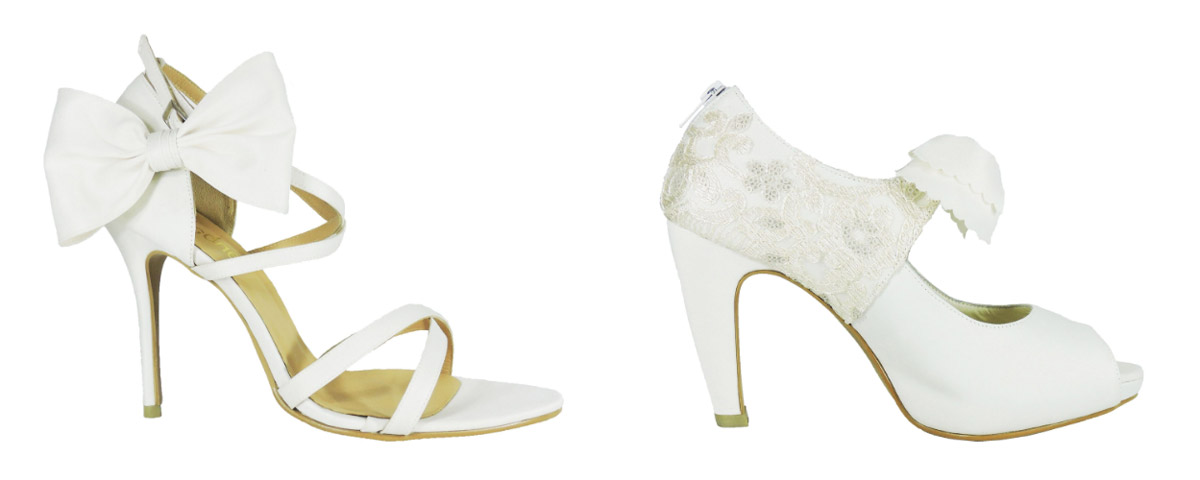 From strappy heels with your choice of embellishment to platform heels with a customised back zip and lace details, Angeline SY will be able to bring your dream heels to life!
Source: Angeline SY
You seldom hear the words "comfortable" and "heels" in the same sentence because of the impression that heels equate to throbbing pain. Some brides nowadays are even opting for sneakers for their wedding day for fear of crippling their feet after a long day.
But here's some light at the end of the tunnel: Angeline SY, a Singaporean brand, is the go-to place for brides to get bespoke handmade shoes for a perfectly comfortable fit regardless of your feet type.
This homegrown shoe brand — armed with skilful craftsmanship and a passion that stemmed from genuine, unpleasant heel experiences — offers customers not just made-to-measure shoes to make you feel like Cinderella; they also let you customise your shoes to your liking and offer a myriad of heel styles and colours for you to choose from.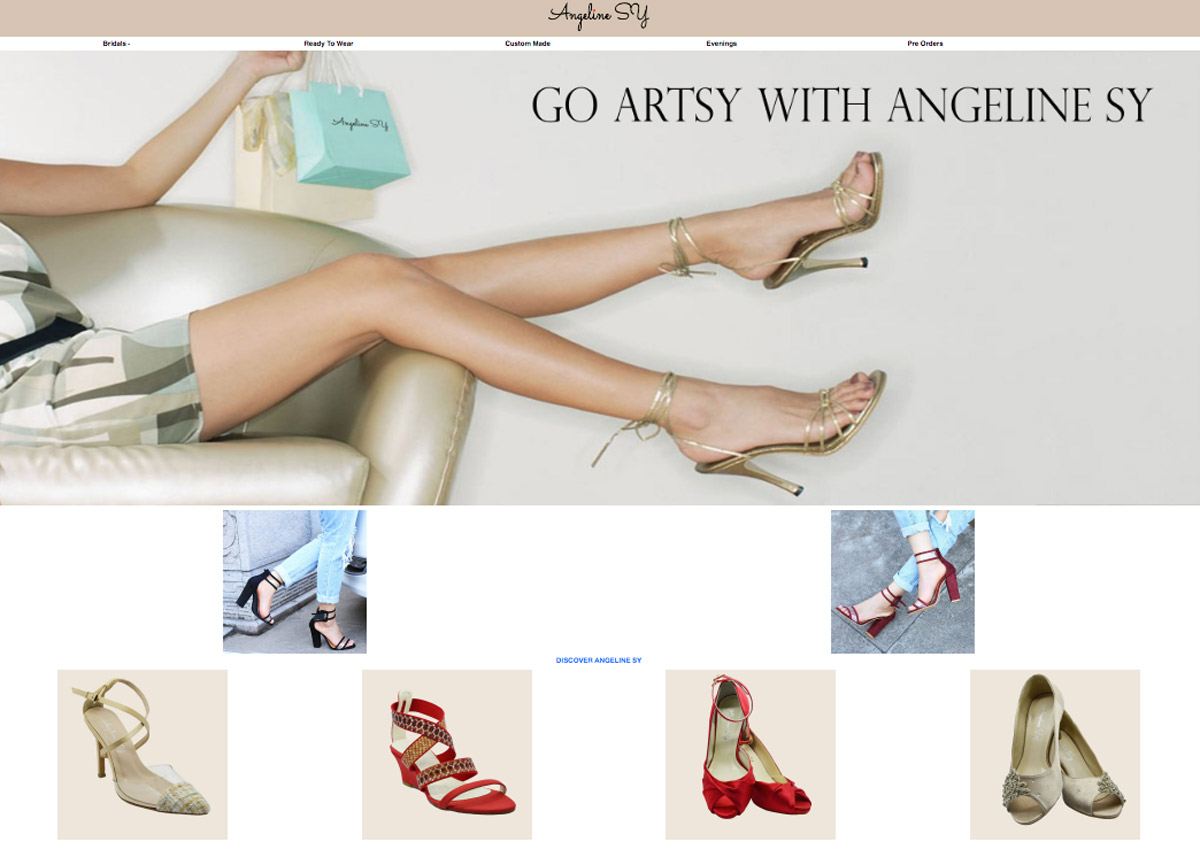 Angeline SY's website
Besides custom-made (custom design with standard sizing) and bespoke, made-to-measure bridal heels, Angeline SY also offers an impressive range of ready-to-wear shoes for any occasion. Available online, in their physical shops, or in their pop-up events, you no longer have to compromise on style for comfort or vice versa!
Invest in perfectly-fitted heels for your wedding day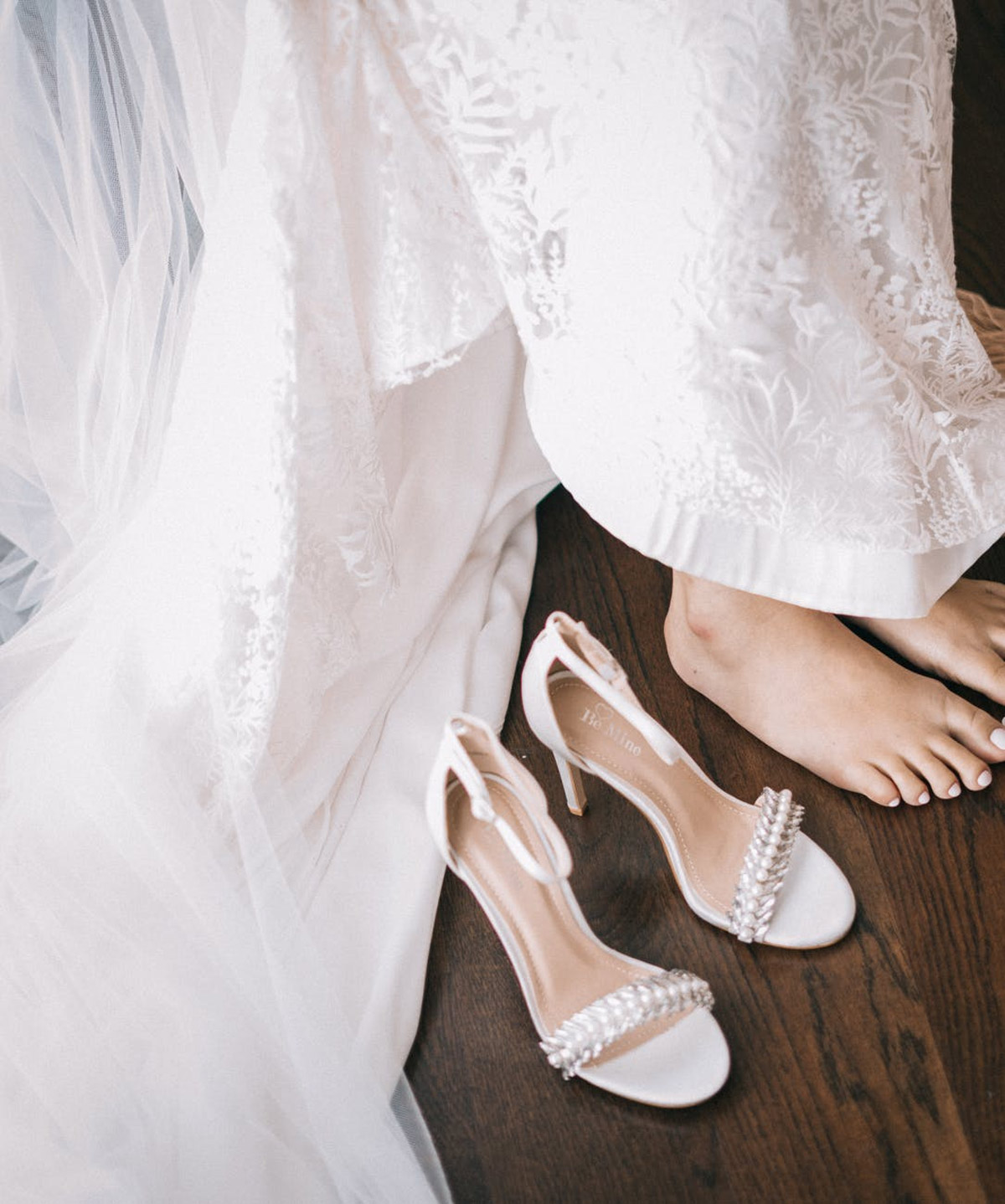 Source: Agung Pandit Wiguna on Pexels
Every girl wants to float gracefully and effortlessly down the aisle on her wedding day, and a good pair of heels will undoubtedly complete one of the most memorable days of your life. With Angeline SY's array of elegantly tailored shoes, you'll be sure to find your sole-mate.
Angeline SY
Address: 120A Telok Ayer St 2nd Floor, Singapore 068589
Telephone: +65 8111 4522
Email:
enquiry@angelinesy.com
Website
Facebook
Instagram
------------------------------------------------------------
This article was written for Angeline SY.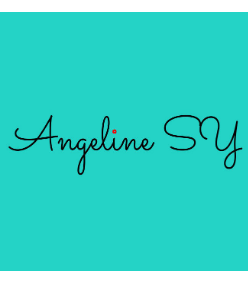 Angeline SY Pte Ltd
Rating:

Address:

10 Sims Drive #11-33 Sims Urban Oasis Singapore 387390

Phone:

81114522