Which Eyebrow & Eyelash Shape Best Suits Your Face?
2019-08-21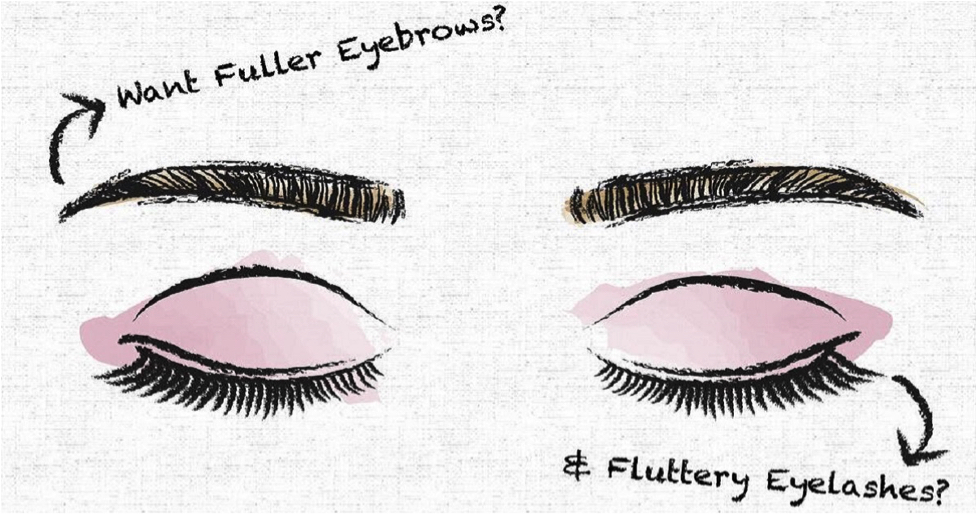 Source: @browtisan
Get the best frame for your eyes

Source: Pinterest
They say that your eyes are the windows to your soul, so what better way to beautify and draw attention to those windows than to have an exceptionally crafted pair of eyebrows and eyelashes frame and accentuate your gaze?
To find the eyebrow shape and eyelash type that best suits your features, read on:
Round Faces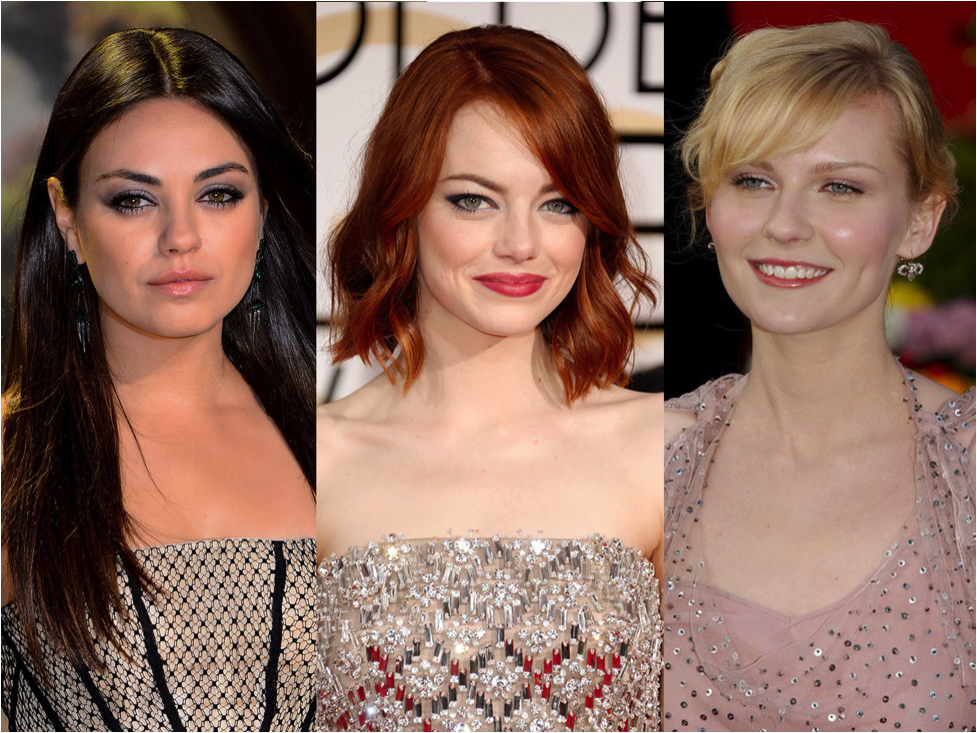 Source: Pinterest
If your face is almost as wide as it is long or if it is widest at the cheeks, then you most likely have a round face shape. The only rule for people with these face shape is to steer clear of round brows because it will naturally make your face appear even rounder.
To enhance your face shape and create the illusion of length, keep your brows soft and slightly curved, add extra length on the tails, and make sure to have height at the arch of the brows. By having a higher, sharper arch, you'll lift your features upwards rather than outwards.
Oval Faces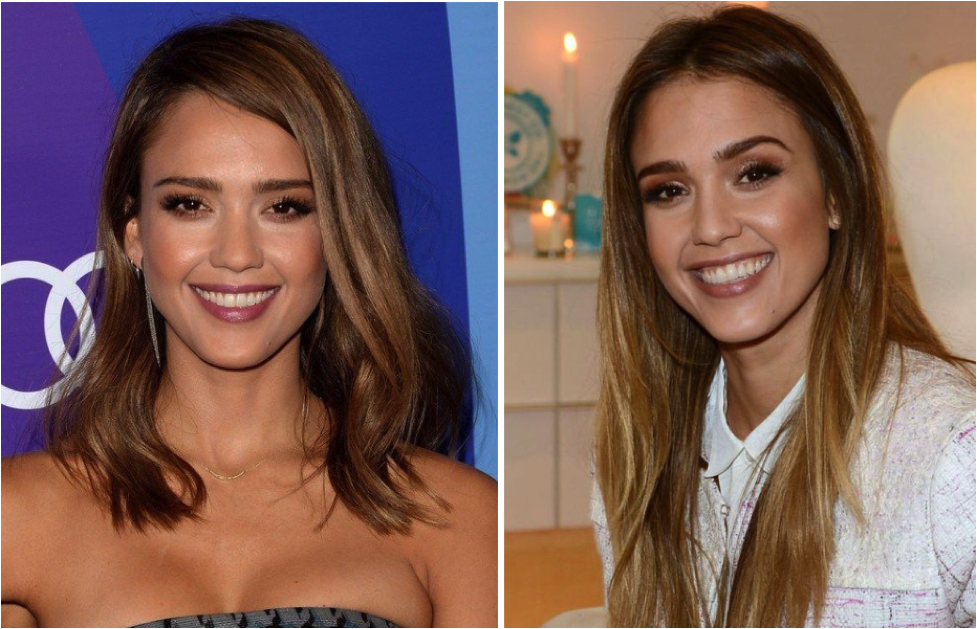 Source: Pinterest
For those of you whose forehead is slightly wider than the chin, have prominent cheekbones, and whose face gently tapers to a soft curve on the sides, congratulations – you have an oval face shape.
One of the most versatile of all shapes, all you have to do is to work with the dimensions of your face for a natural and most flattering shape! If you do wish to highlight your cheekbones even more though, try opting for a ⅔ arched look. This look is usually too harsh and bold on other face types, but with your balanced features, you'll rock it.
Long Faces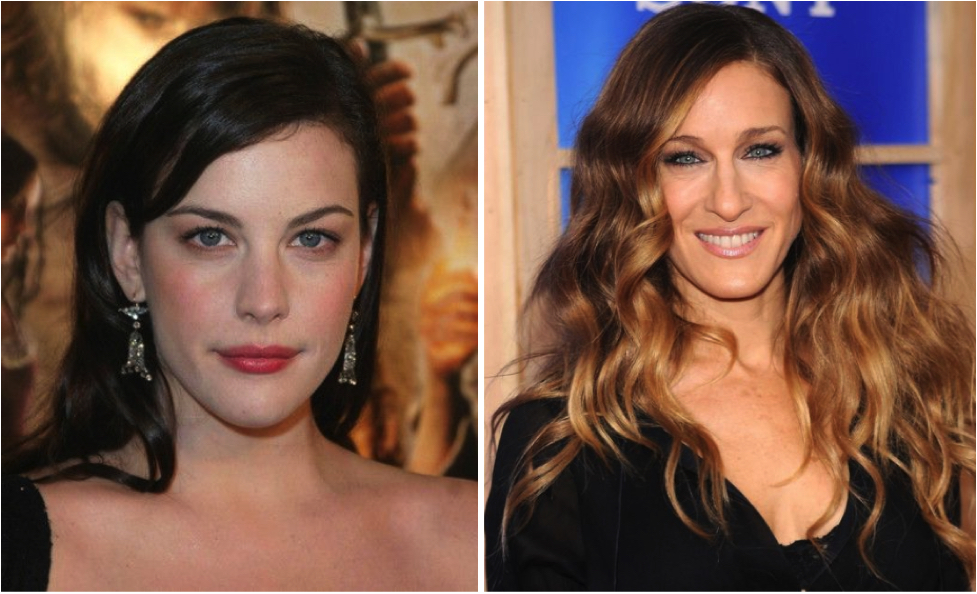 Source: Pinterest
Long, oblong, or rectangular faces have foreheads, cheekbones, and jawlines that are all about the same width. The face should taper gracefully to a narrow chin, and to plump up your face so that it looks fuller and less narrow, add length to the end of your brow and keep them far apart at the front. This will create the illusion of a wider forehead, as will a flat brow shape as compared to an overly-arched one.
Square Faces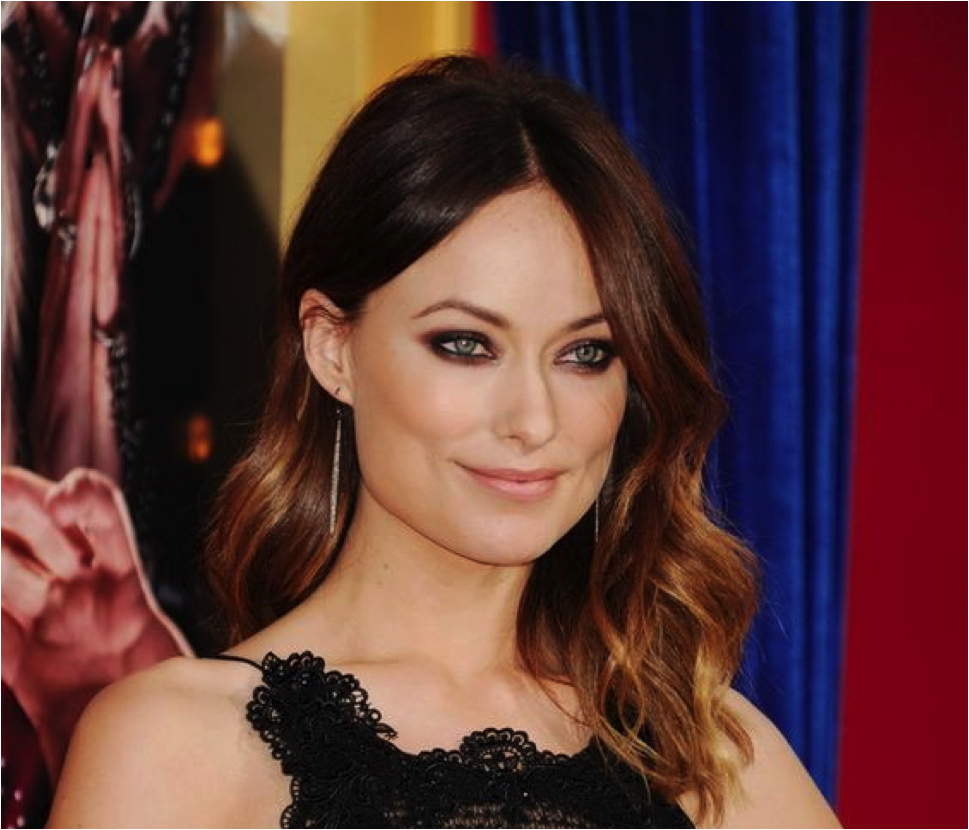 Source: Pinterest
Those with square faces will have their forehead, cheekbones, and jawline be about the same width as each other. The strong, squared jawline will be your most prominent feature, and for an eyebrow shape that best flatters you, go with the flow and embrace an angular brow.
Flat brows will only serve to emphasise the square shape of your face, while rounded brows will clash with your naturally angular features. Instead, a strong arch and lengthened tail will help to elongate your face and balance out your jawline.
Heart-Shaped Faces
Source: Pinterest
Heart-shaped faces are similar to oval faces, with the exception that the chin tapers to a sharp point. To complement this sharp angle, have a soft, slightly-rounded brow that will highlight your unique heart-shaped hairline, and keep it short in length and close together to draw attention to the middle of your face and away from your wide forehead.
Keep in mind to also have a tapered brow that subtly narrows at the tail because this helps to soften your features further!
Diamond-Shaped Faces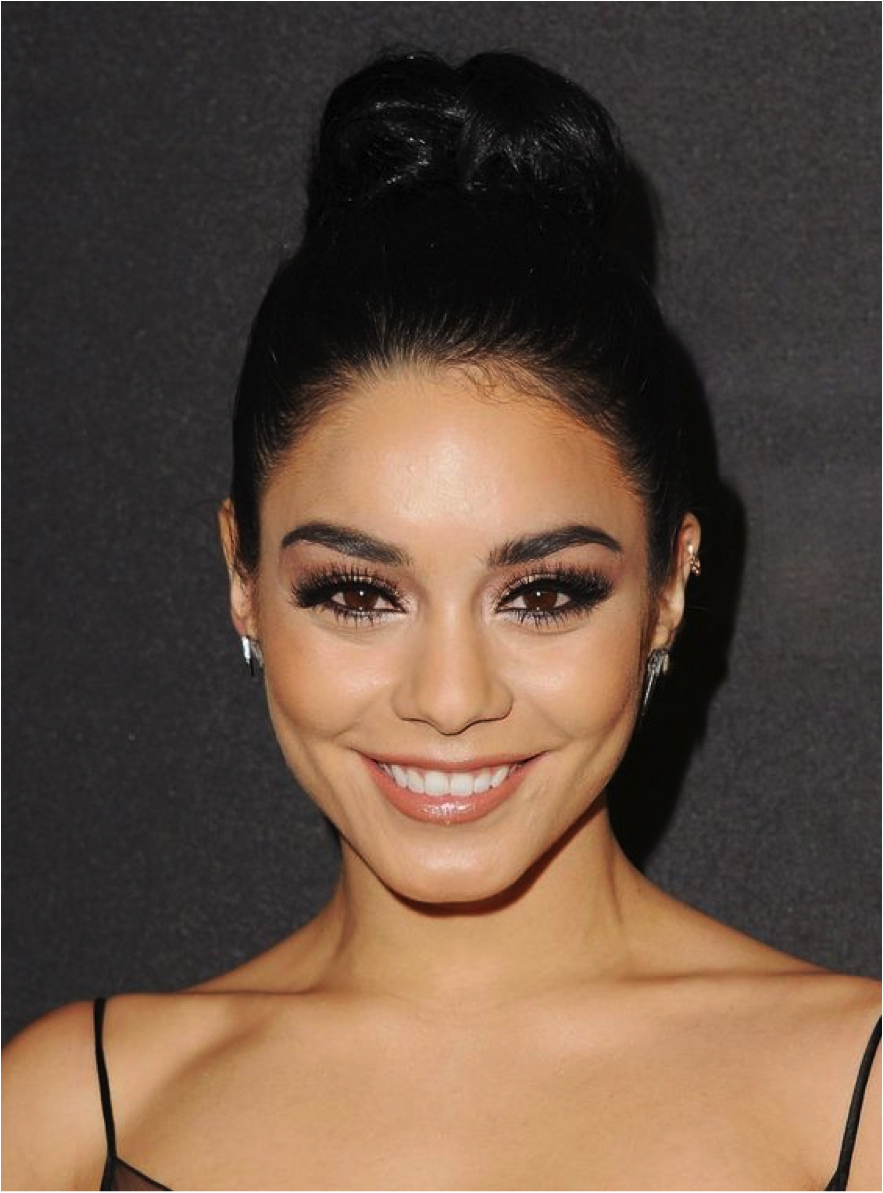 Source: Pinterest
A diamond-shaped face is one of the rarest amongst all face shapes and is often mistaken for a square or heart-shaped face. Unlike the other two, while diamond-shaped faces are just as angular, the forehead is usually somewhat short, the face is often widest at the temples, and the chin is less pointed.
For people with this unique face shape, it is recommended to stay away from high arches and go for flat brow shapes or 'comma' shapes instead so that your face is not further lengthened.
Close-Set Eyes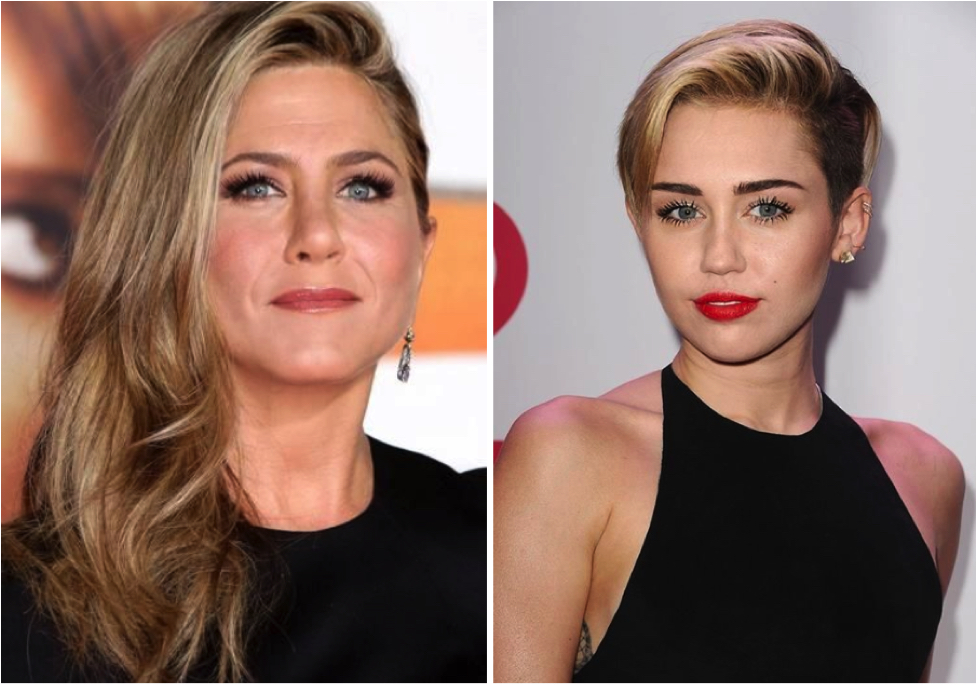 Source: Pinterest
Ladies with close-set eyes – eyes that are less than one eyeball width apart – tend to suit a long, wide arch that follows the entire length of your brow bone. This is to draw attention away from the centre of the face and to soften the intensity of your features, so always make sure to avoid thin, sharp shapes because it will only emphasise the lack of distance between your eyes.
'Cat-eye' type of lash arrangements will help to further draw your eyes apart, and lashes that are longer and heavier at the outer corner of the eyes helps to steer attention away from the inner corners.
Wide-Set Eyes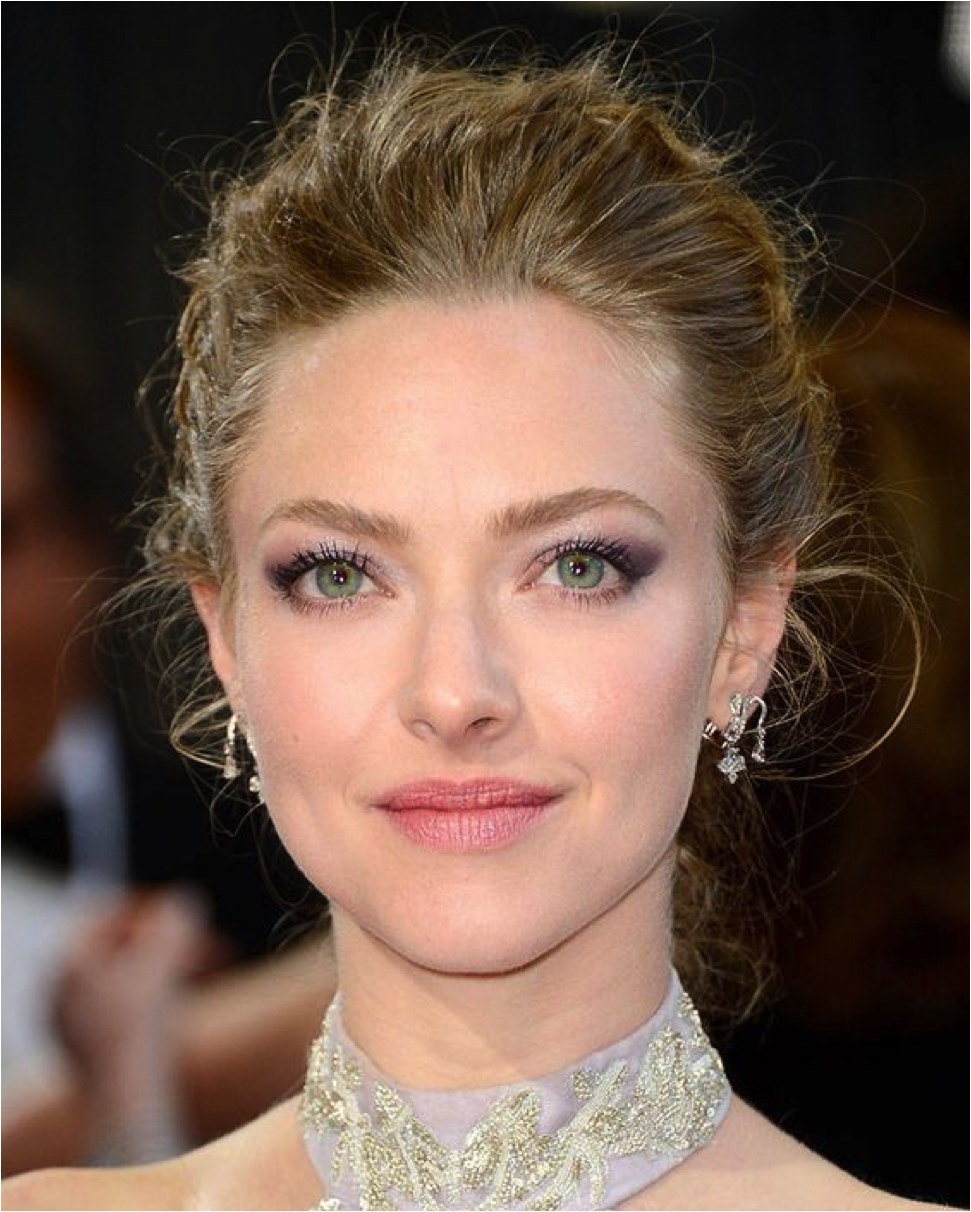 Source: Pinterest
Soft brows are great for those with wide-set eyes, which are eyes that are more than one eyeball width apart. As wide-set eyes often make the face look wider and slightly out of proportion, you'll want to fill in your brows so that they start further in than your eyes to 'pull' your features nearer to the centre.
The complete opposite from close-set eyes, wide-set eyes will look best with a 'reverse cat-eye' style, where longer lashes are applied in the inner corners of the eye to give the impression that the eyes are closer than they actually are.
Round/Large Eyes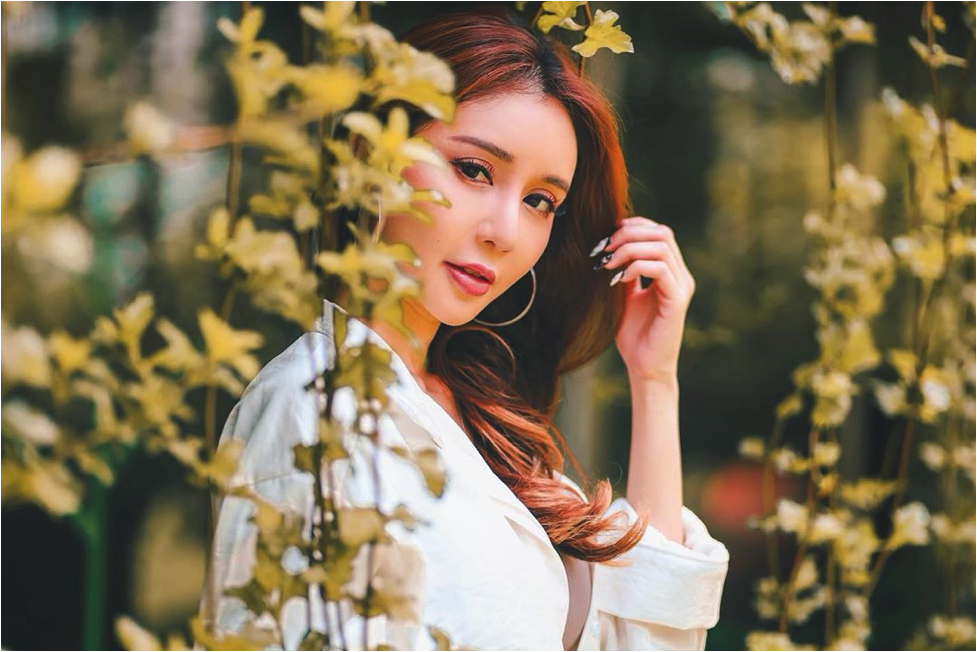 Source: @agrivelt
Round or large eyes often look bright and alive, but when matched with the wrong lash type, they can end up looking like you're constantly surprised. Go for shorter lengths and looser curls – what professionals deem a B curl – so that your eyes appear more relaxed!
For a more sultry look, opt for longer lashes at the outer corner of the eyes to elongate them and give them the appearance of an almond-shaped 'cat-eye' look.
Almond Eyes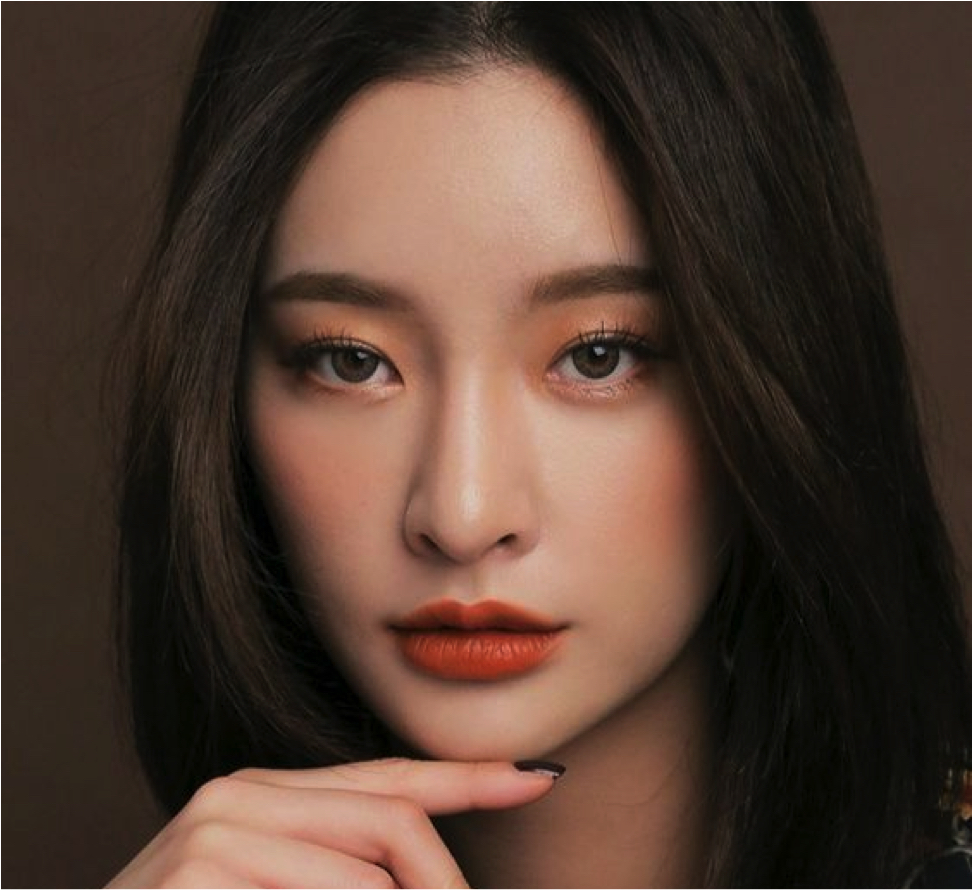 Source: Pinterest
If your eyes are twice as wide as they are high, then you've got almond-shaped eyes, which is one of the most common amongst Asians. Due to their even proportions, almond-shaped eyes can suit almost any type of lashes, so those who wish to elongate their natural shape can opt for a 'cat-eye' type of lash, and those who prefer to widen and brighten the eyes can try out an 'open-eye' lash style, where the lash extensions are longest at the centre of the eye.
Otherwise, simply ask your professional eyelash extension specialist to use a style that follows the contour of your natural lashes and have a consistent length along your eyelids. This will help to give you an added boost of lash volume and overall length, instead of altering your eye shape.
Monolids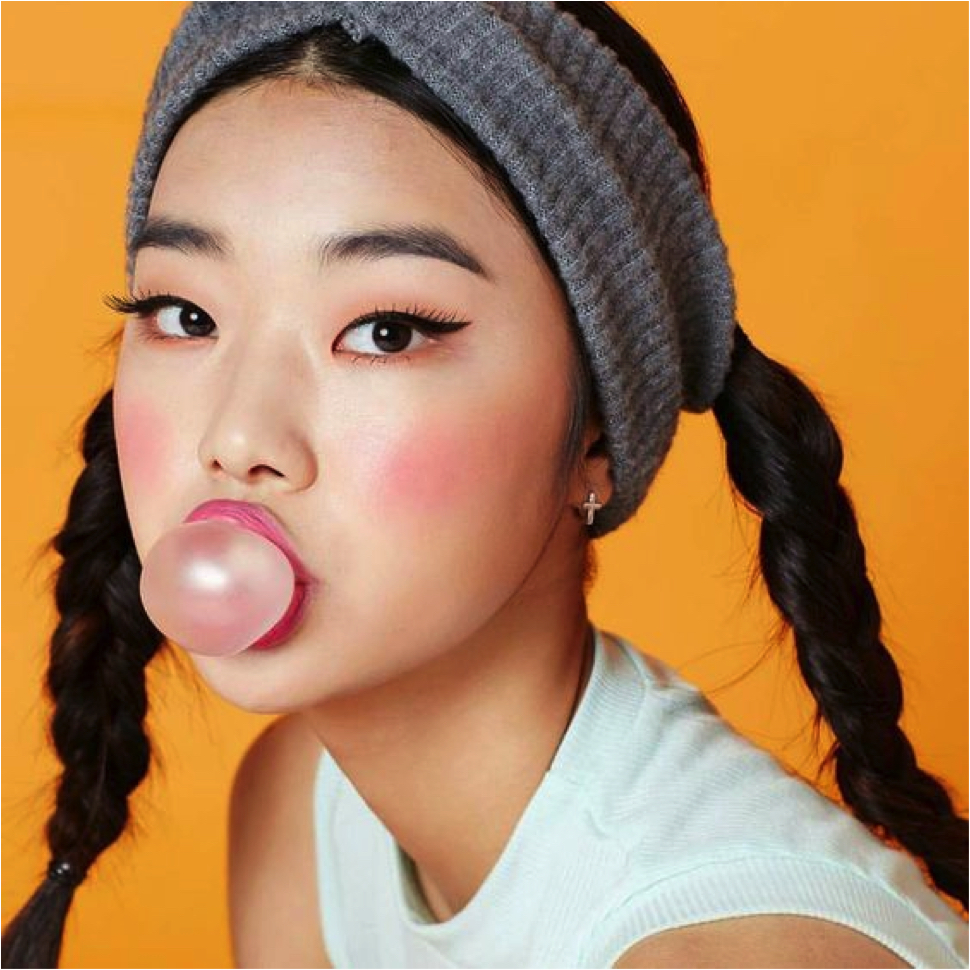 Source: Pinterest
Monolids are also very common amongst Asians, and while there are many kinds of monolids, you won't go wrong with an 'open-eye' style that opens up your eyes by adding length to the middle of your lash line. The sides will be kept symmetrically tapered so that all the volume and length appears to be at the centre of your eyes, and this will help to make your eyes appear brighter and more defined.
However, those with hooded monolids or smaller eyes can try getting a 'doll-eye' type of lash instead. While this lash type also boasts the longest length in the middle of the eyes, rather than having its ends tapered, the rest of the lashes are of the same length across the eye line - this helps to give the illusion of larger eyes!
Deep-Set Eyes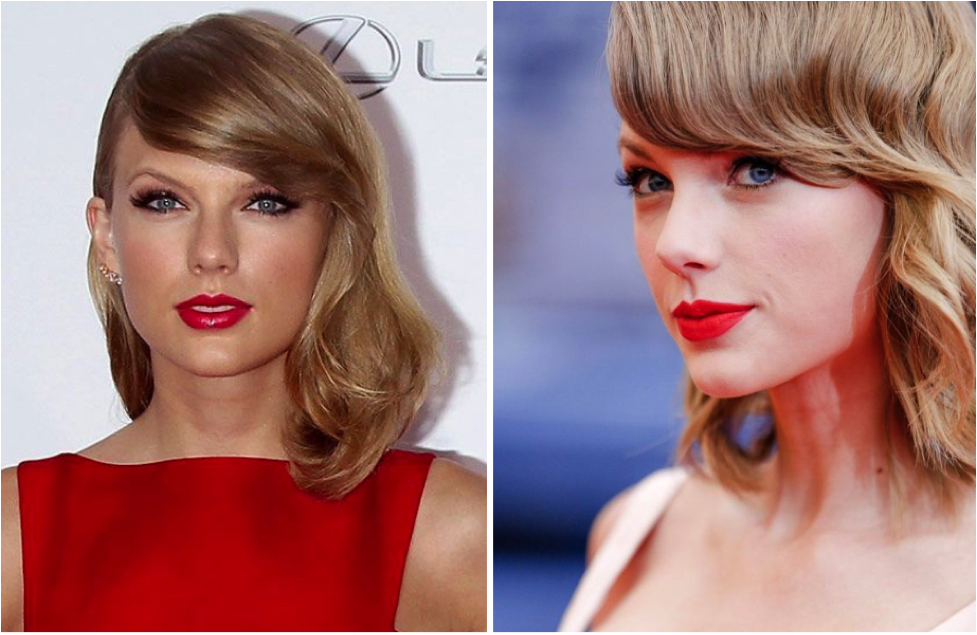 Source: Pinterest
Deep-set eyes are more commonly found in Westerners, and these eyes recede deep into the eye sockets. The sole goal here, if you have such eyes, is to have a set of lashes that does not weigh down the eyes and make it appear even deeper than it already is in the sockets.
Simply opt for a natural or doll-like lash extension that is long with enough curl to give your eyes the lift it needs. Go easy on the volume or your eyes will look overly made up and hooded.
Have the perfect brow shape and lashes crafted professionally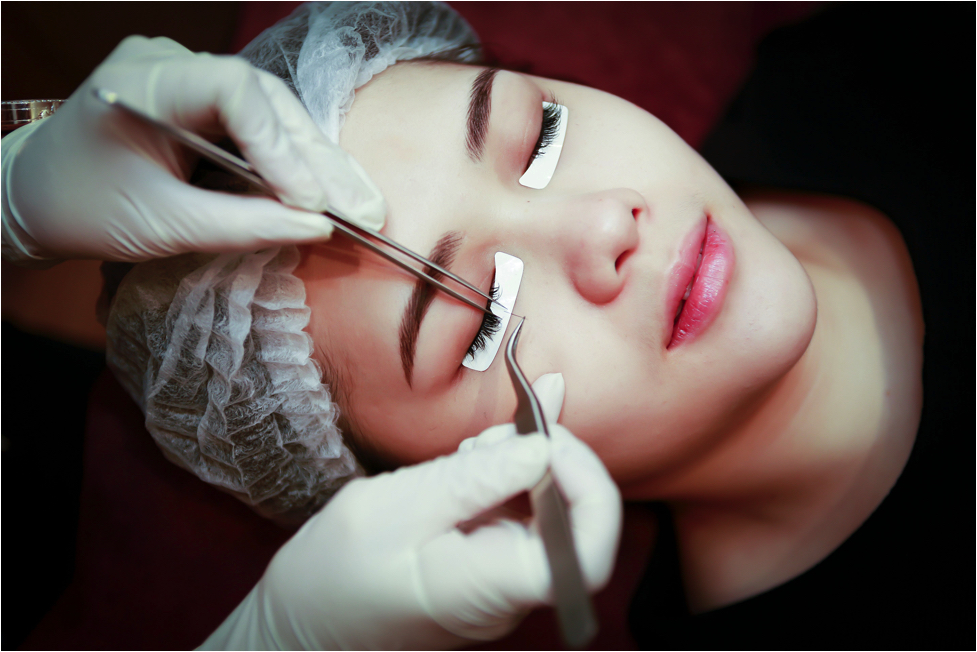 Now that you know which brow shape and lash type best suits you, the next step is to get them done by a reputable professional – it's never worth to risk having to go out and about with a messed up brow or lashes for a few good weeks just to save some cost!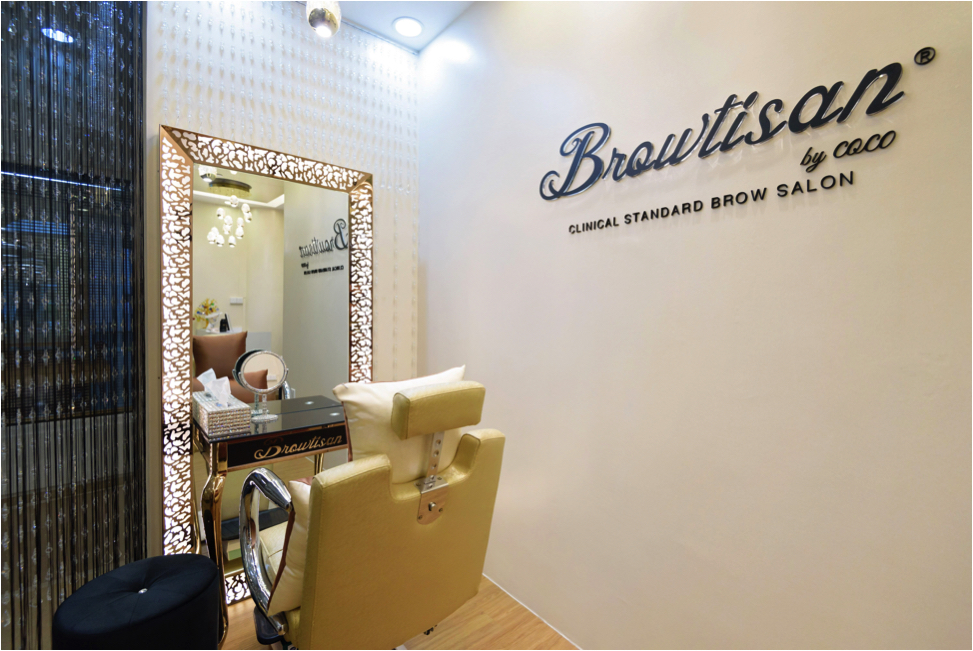 Conveniently located at the heart of Singapore, Browtisan is an award-winning clinical-standard facial grooming salon – the first in the industry to combine Creative Eyebrow techniques with the latest Swiss Microscopic Amplification Technology. This allows them to have more refined and detailed strokes done painlessly with top-notch precision for natural-looking brow designs, and most importantly, their premises are regularly sterilised with infrared technology to maintain utmost cleanliness.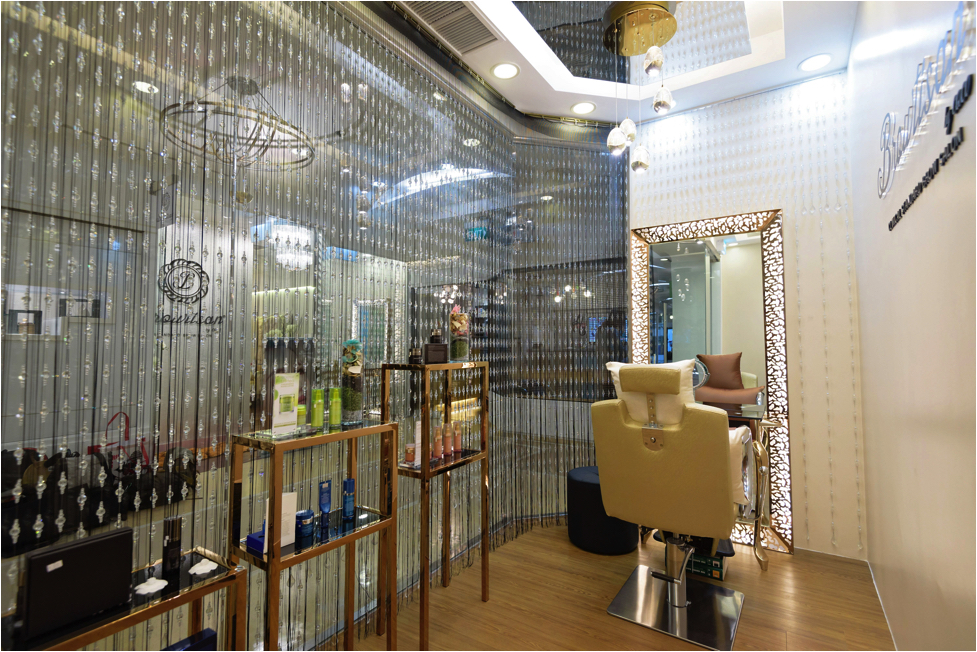 Helmed by Coco Qi, a veteran of the aesthetics industry who has over 20 years of experience under her belt as a makeup artist and judge in several eyebrow embroidery competitions, Coco's team of Browtisans – brow artisans – are highly-skilled, experienced, and able to provide all kinds of lash and brow beauty services.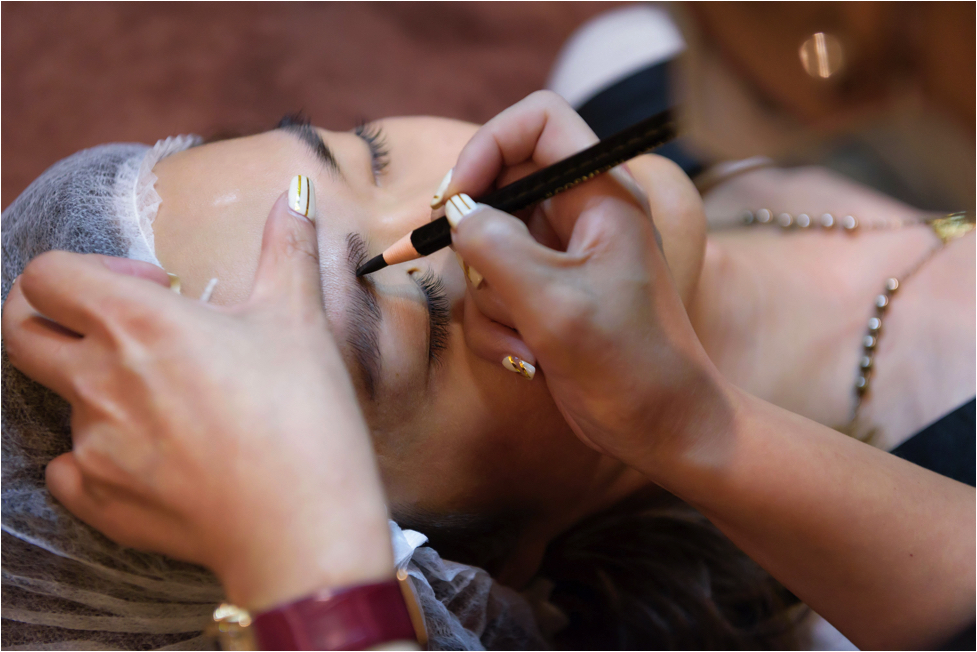 Whether it's basic eyebrow shaping, stroke-by-stroke eyebrow embroidery, or a meticulous lash-by-lash extension, they'll be able to leave you looking perfectly groomed and flawless because no service is done without a complete assessment of your facial structure first to ensure that what you're getting will truly accentuate your features! Of course, don't forget to discuss with them what you think your most ideal brow or lash design is, now that you've read this general guide.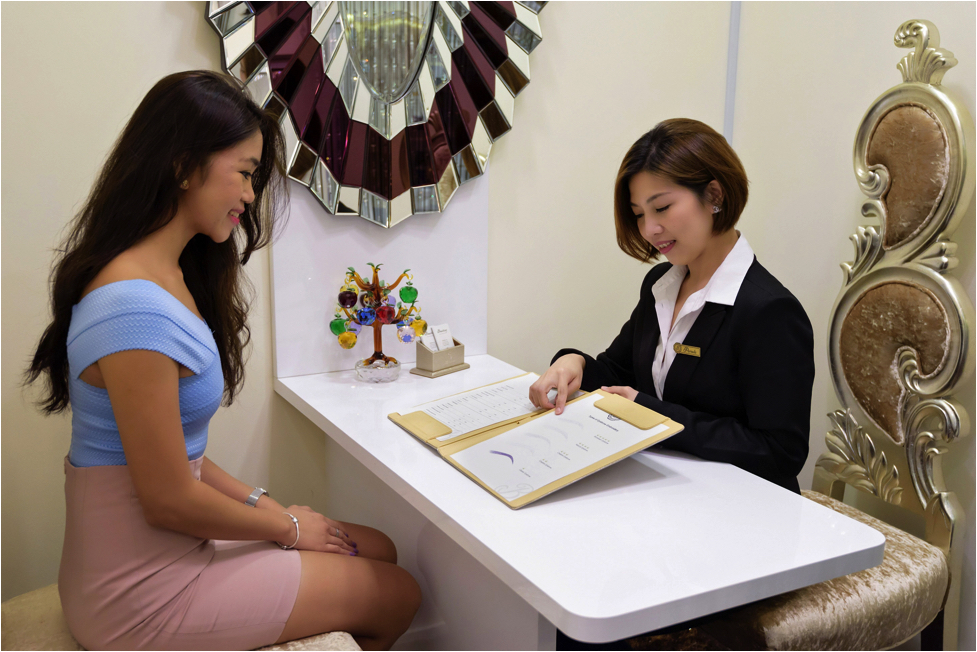 That's not all – as the final icing on the cake, Browtisan also has customised in-house products such as eyebrow and eyeliner embroidery Aftercare Kits to help enhance the longevity and effects of your embroidery designs. Other products like their Brow Boosting Serum and Volumising Lash Elixir will also help to create a fuller, luscious brow and lash line, ensuring that you get the most bang for your buck.
Browtisan @ Delfi Orchard
Address: 402 Orchard Road #03-15/17, Delfi Orchard, Singapore 238876
Telephone: 6235 2355
Opening Hours: Mon - Fri: 11AM - 8PM | Sat: 10AM - 7PM | Sun: 10AM - 6PM
Browtisan @ Plaza Singapura
Address: 68 Orchard Road #06-14, Plaza Singapura, Singapore 238839
Telephone: 6909 1688
Opening Hours: Mon - Fri: 11AM - 9PM | Sat: 10AM - 7PM | Sun & PH: 10AM - 6PM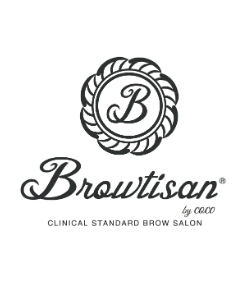 Browtisan
Rating:

Address:

402 Orchard Road #03-15/17 Delfi Orchard 238876

Phone:

62352355, 69091688