Should I Engage A Bridal Boutique?
2020-07-24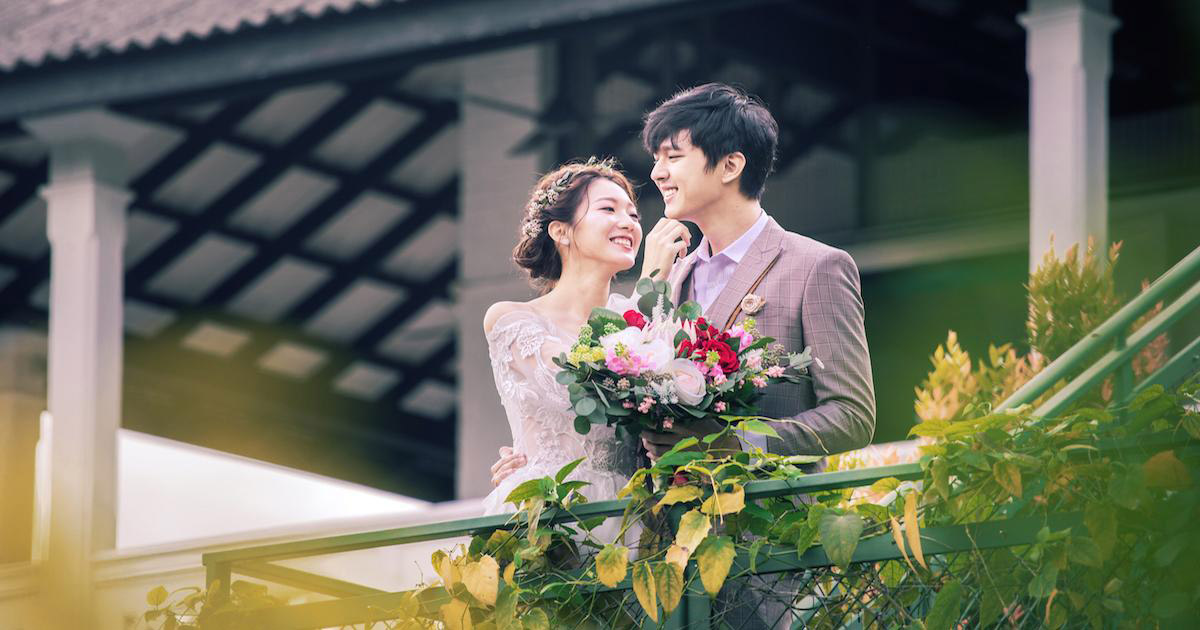 For all you brides-to-be who have yet to engage a bridal boutique, perhaps you may have asked yourself if it's really necessary from time to time. While bridal boutique packages provide an all-in wedding service, going for the à la carte option generally gives you more control over the quality of the services since you'll have the freedom to individually handpick the vendors.
If you're still on the fence about whether engaging a bridal boutique might be a safer option, here are some possible boutique-benefits to consider:
1. Time-saving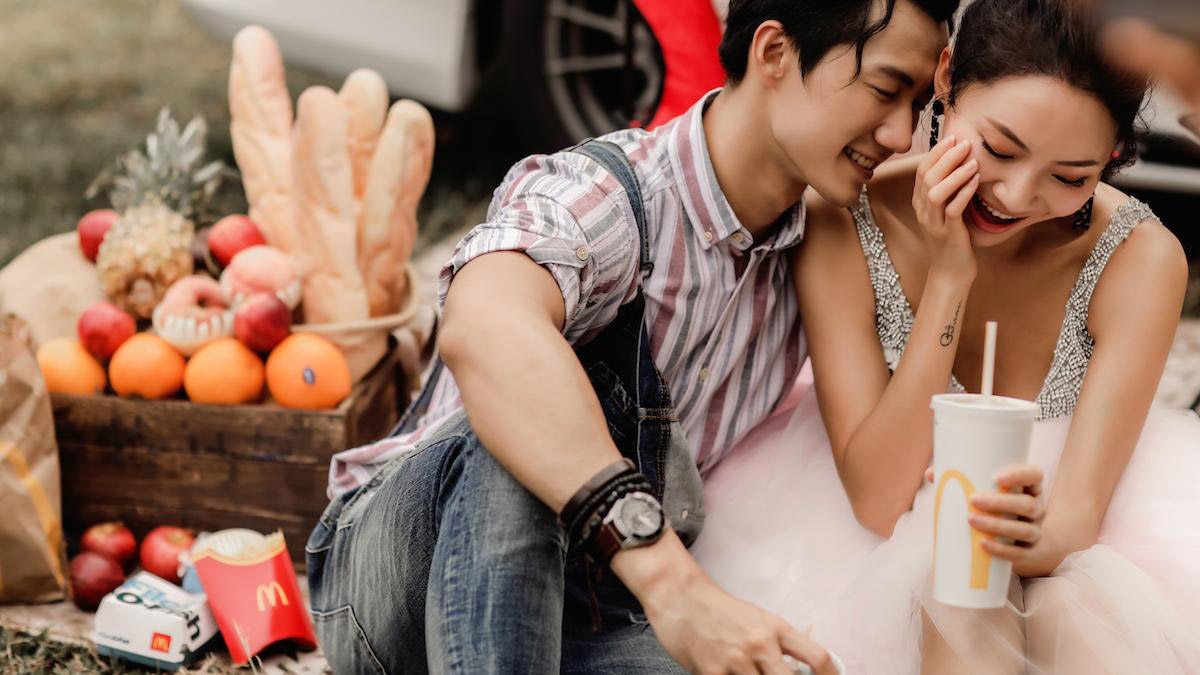 Engaging a one-stop bridal boutique means that your wedding planning can move relatively quickly since it already has all the services and professionals that you need at its fingertips. Wedding packages save a lot of time and work best for busy couples who are juggling a lot of commitment at once, so if you find yourself struggling to squeeze time out to prepare for your big day, going with the all-in wedding package will take the edge off your planning woes.
2. A bang for your buck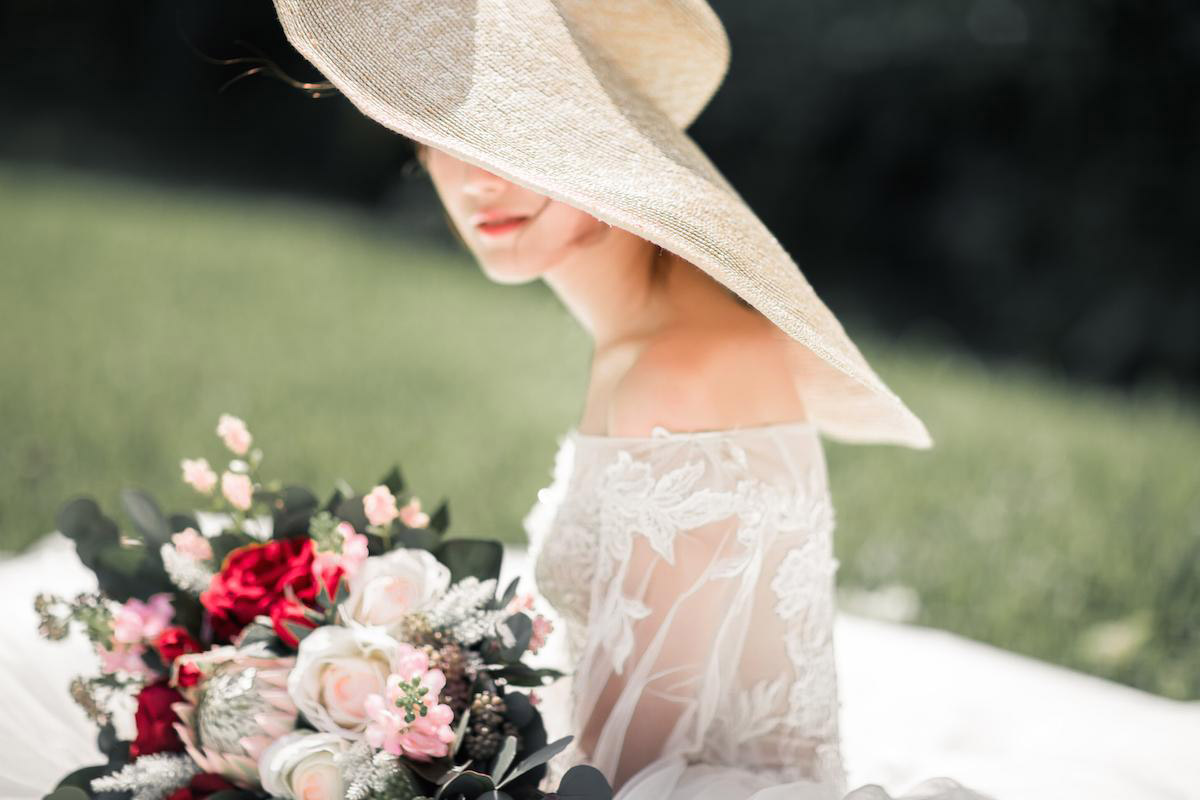 With an all-inclusive wedding package, you're more likely to get the most value with the least money spent. A typical bridal studio package normally consists of full-course services which include gowns and suits for yourselves and your parents, a hair and make-up artist, pre-wedding and actual-day photography and videography, and other actual-day services such as flowers, car decor, and so on. All these at a fraction of the price compared to booking each vendor separately — what a steal!
3. (Almost) stress-free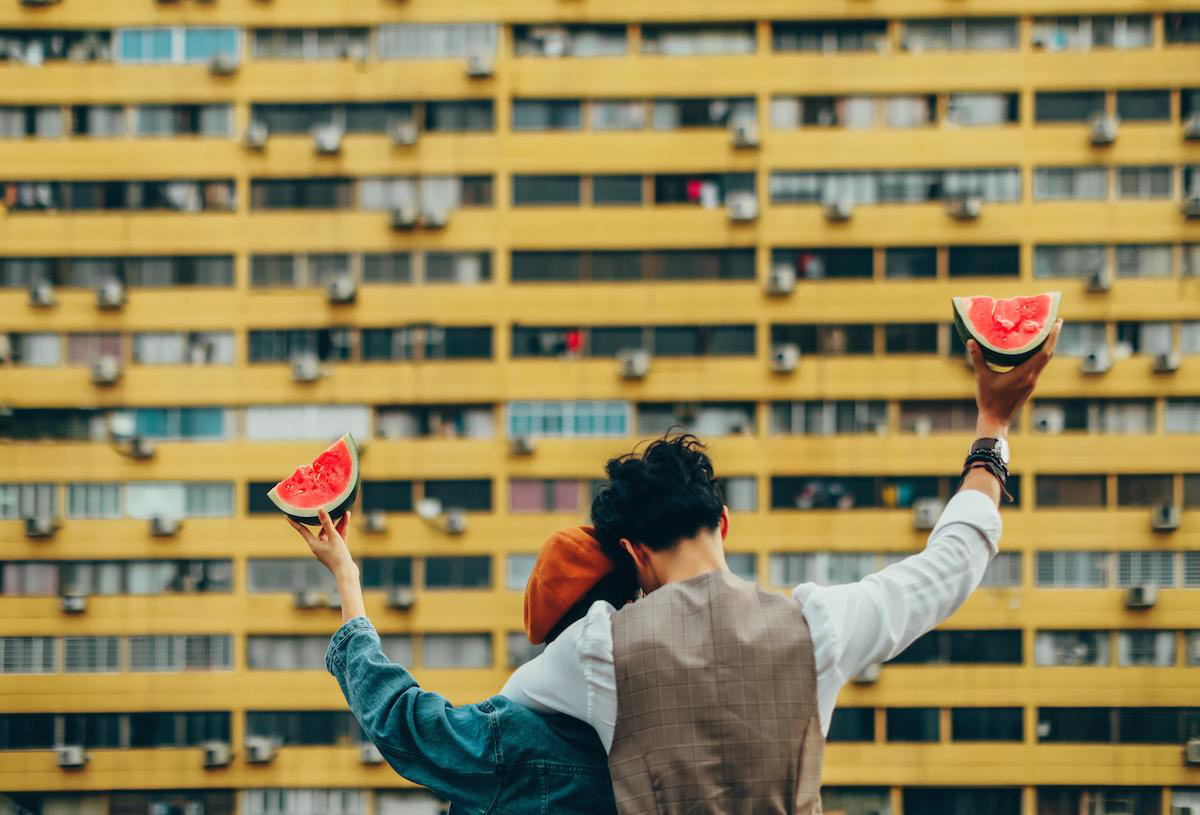 As everything else will be taken care of, the only thing that's left for you to do is to choose from an array of packages that gives you the best value for money and work with their consultants to find the perfect gown, bridal makeup, and photoshoot concept. Since they are professionals with many years of experience under their belt, they'll be able to provide valuable insights and advice to make your decision process a lot easier. You can count on them to streamline your wedding preparations while maintaining everything within the given budget!
Bonus: Some allows for customisation
One of the downsides of getting on board with an all-in bridal package though, is that you may not require some of the services included in their wedding packages. However, some bridal boutiques do allow couples to add or remove certain items from their wedding packages to match their preference! By doing so, you'll only have to pay for what you need, and one such bridal boutique is none other than Love Story Wedding Boutique.
Ease into a once-in-a-lifetime affair with Love Story Wedding Boutique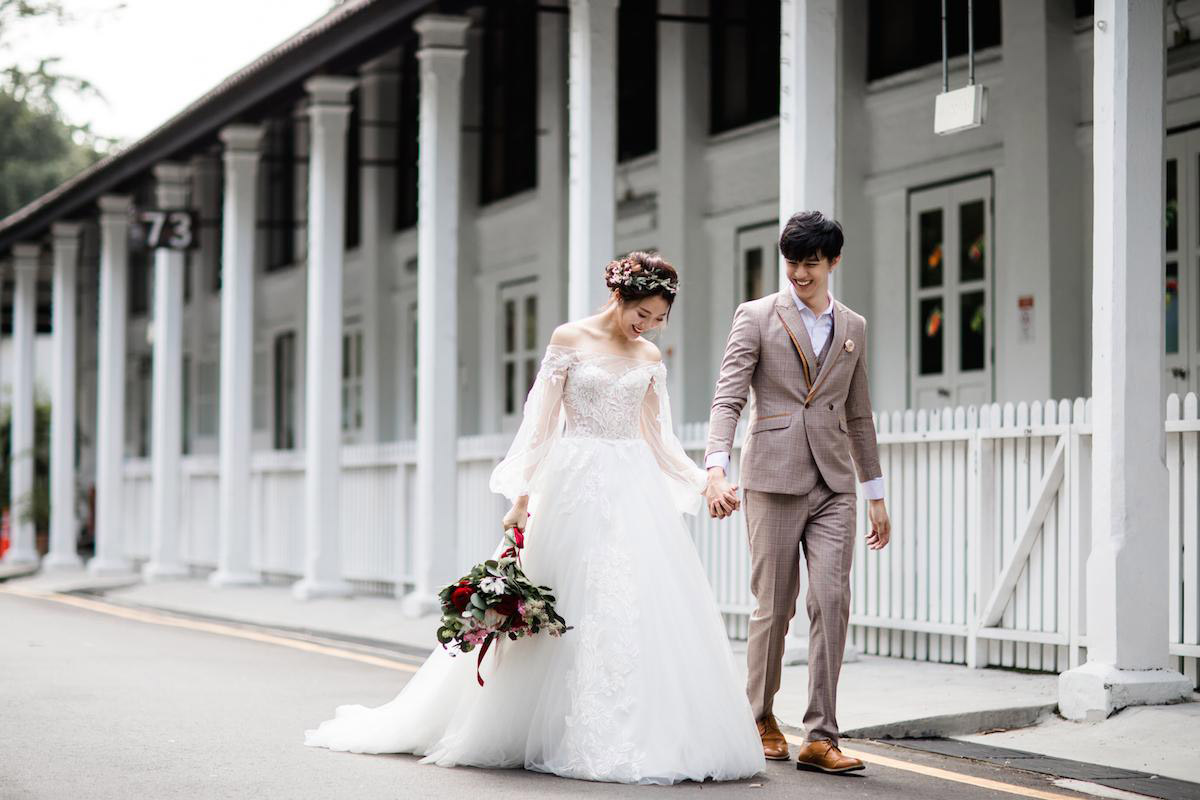 Getting on board with the package route will give you the convenience of having everything within one contact point. This takes some work off your hands so that you can breathe a little easier and savour the glow of being engaged, and Love Story Wedding Boutique is a one-stop-shop that has gained the trust of many for being able to deliver this beautifully at affordable rates.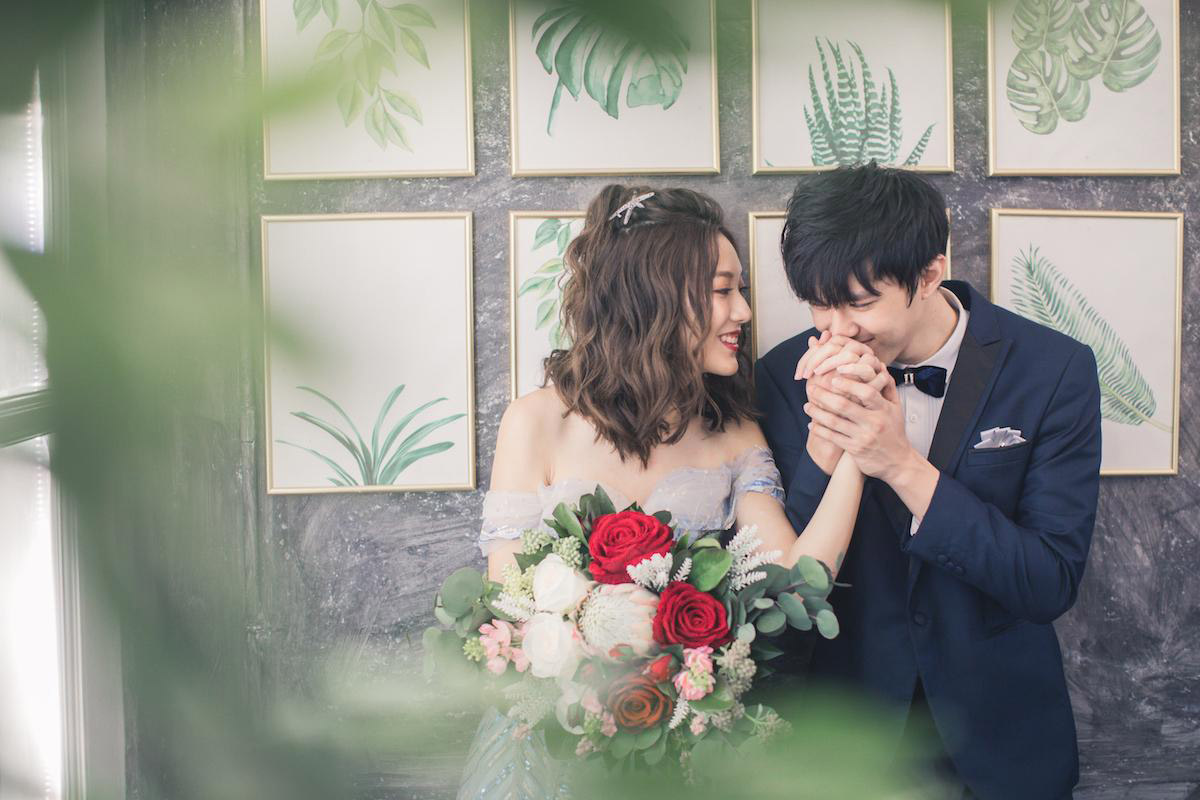 Made up of professional bridal consultants, hair and make-up artists, photographers, and cinematographers, the team at Love Story Wedding Boutique tailor to your needs and preferences to make your wedding experience a memorable one, for good reasons only.
Couture-quality gowns for cherry-picking
Love Story Wedding Boutique also prides itself on providing wedding gowns that are fashion-forward yet ever elegant and made only with high-quality fabrics and materials. Besides having well-trained gown consultants who have many years of experience in identifying the best fit and cut for different body types, they make sure to carry a vast collection of various colours and styles to ensure that there's something for everyone.
Floral Gown Collection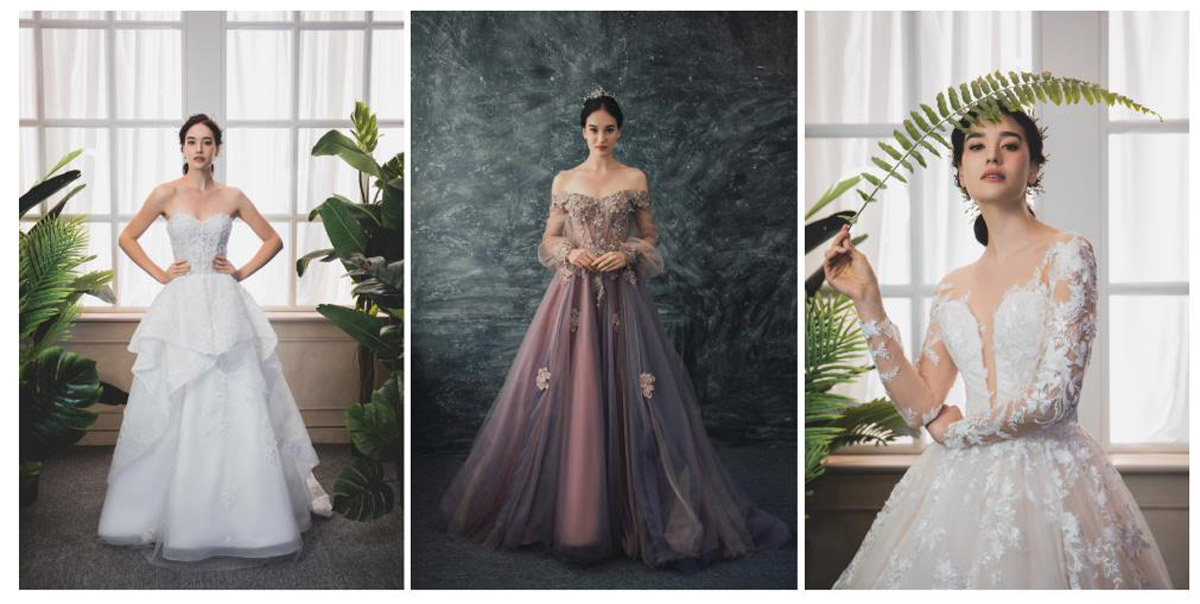 Part of the latest addition to their wide range of gown collections, the Floral Gown Collection features unique pieces with dainty cascading petals, as well as enchanting 3D floral appliqués, allowing you to exhibit your inner floral style.
Sweet Serenity Gown Collection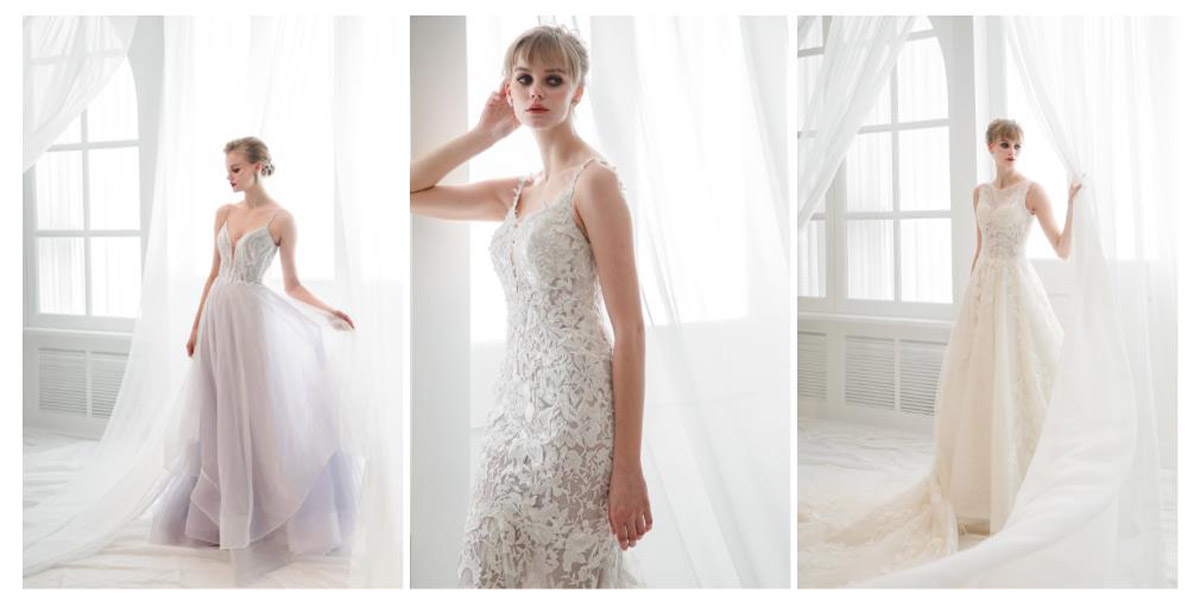 If simplicity is best to you, the Sweet Serenity Gown Collection features a wide range of clean designs that exude an elegant and classic wedding look in various cuts, including an A-line design or a mermaid dress.
Blush & Laces Gown Collection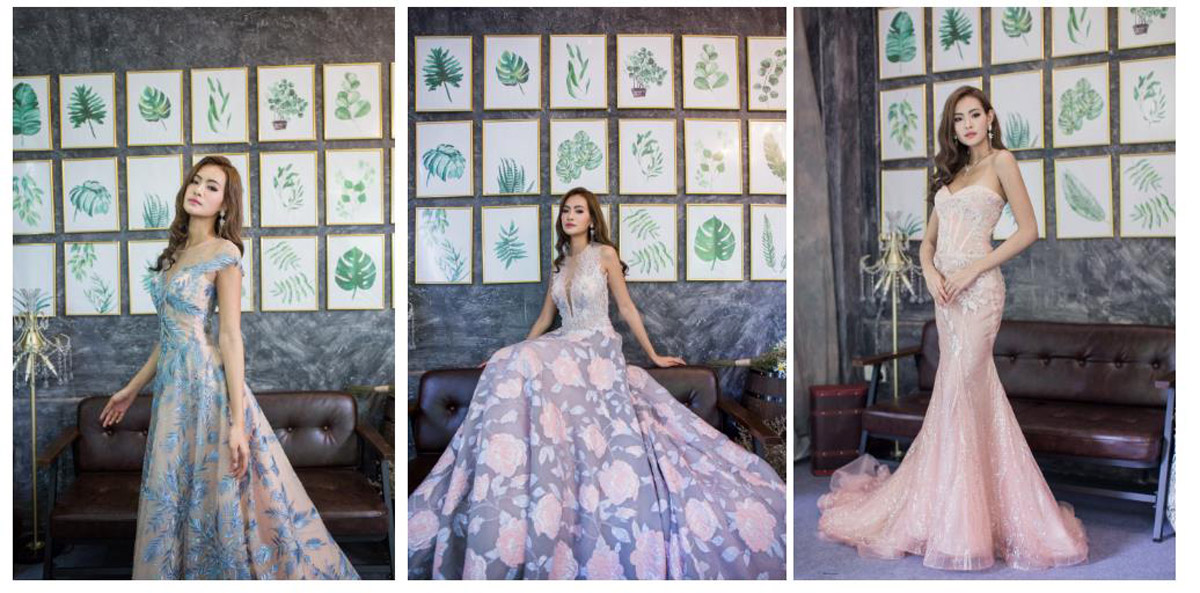 For those who wish to don muted pastel tones for a reception dress, the Blush & Laces Gown Collection consists of statement gowns in pastel hues with detailed patterns and prints, allowing you to stand out from the crowd without looking too fierce and bold.
Eternity Gown Collection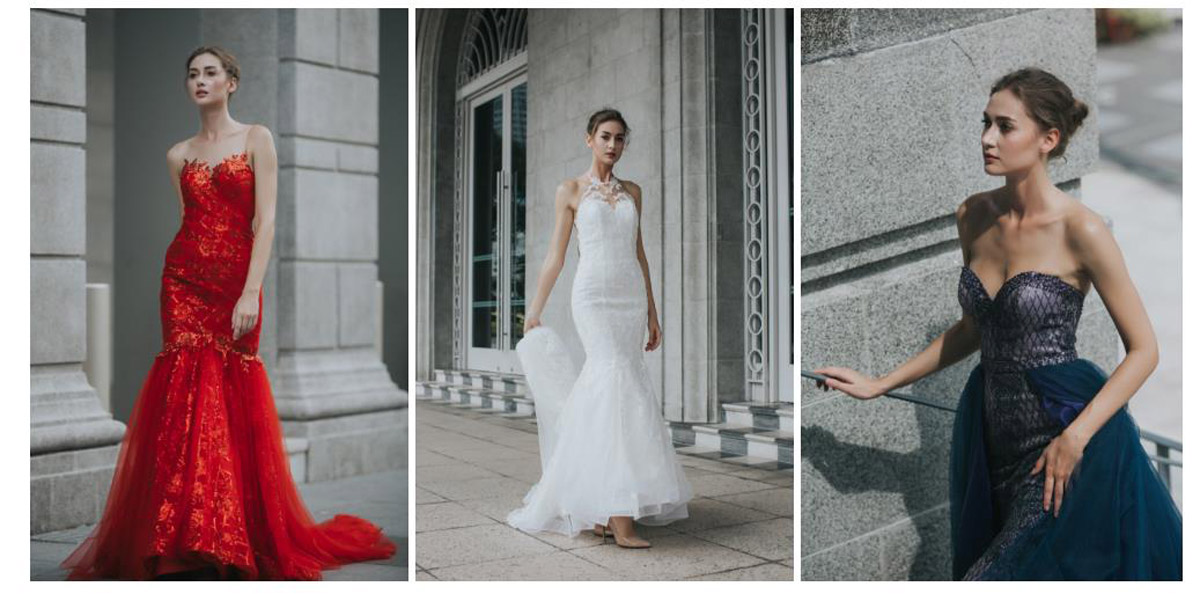 Whether is it a white ceremonial dress or a loud and attention-grabbing evening gown, the Eternity Gown Collection showcases intricate designs and beading that are sure to dazzle your guests as you walk down the aisle.
Astellar Collection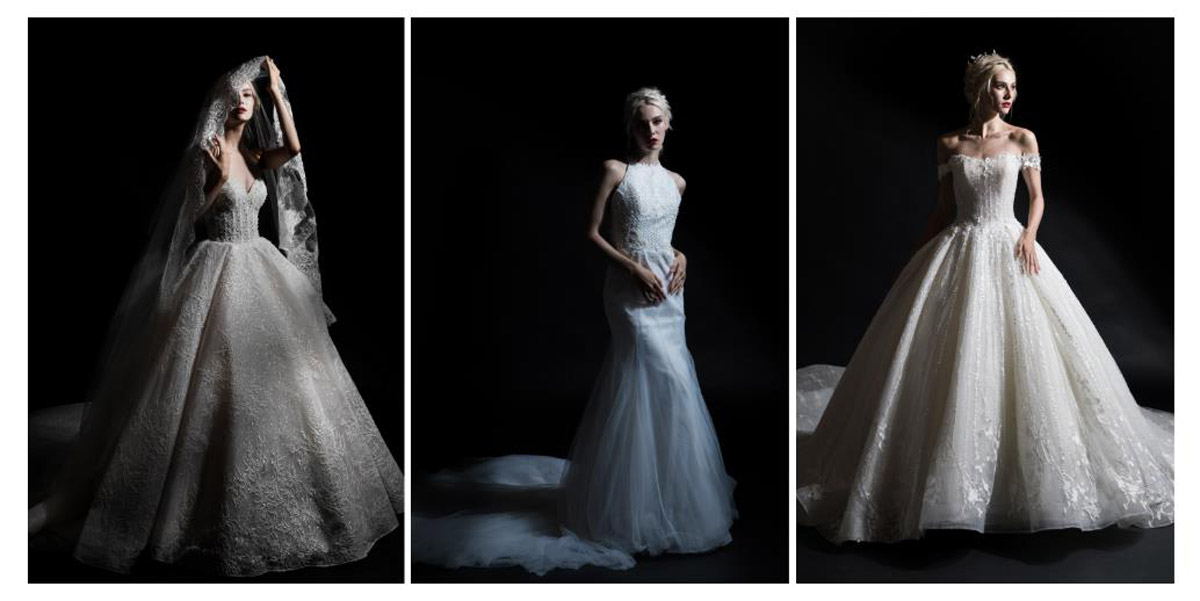 For brides who especially love shiny and glittering gowns, the Astellar Collection features starry night-inspired gowns, allowing you to be all decked out in glamour and glitter. Alongside the conventional white gowns, the collection also features vibrant colours like navy and burgundy for brides who wish to showcase their feisty and sexy side during the reception.
Glow in the Dark Collection – Special Edition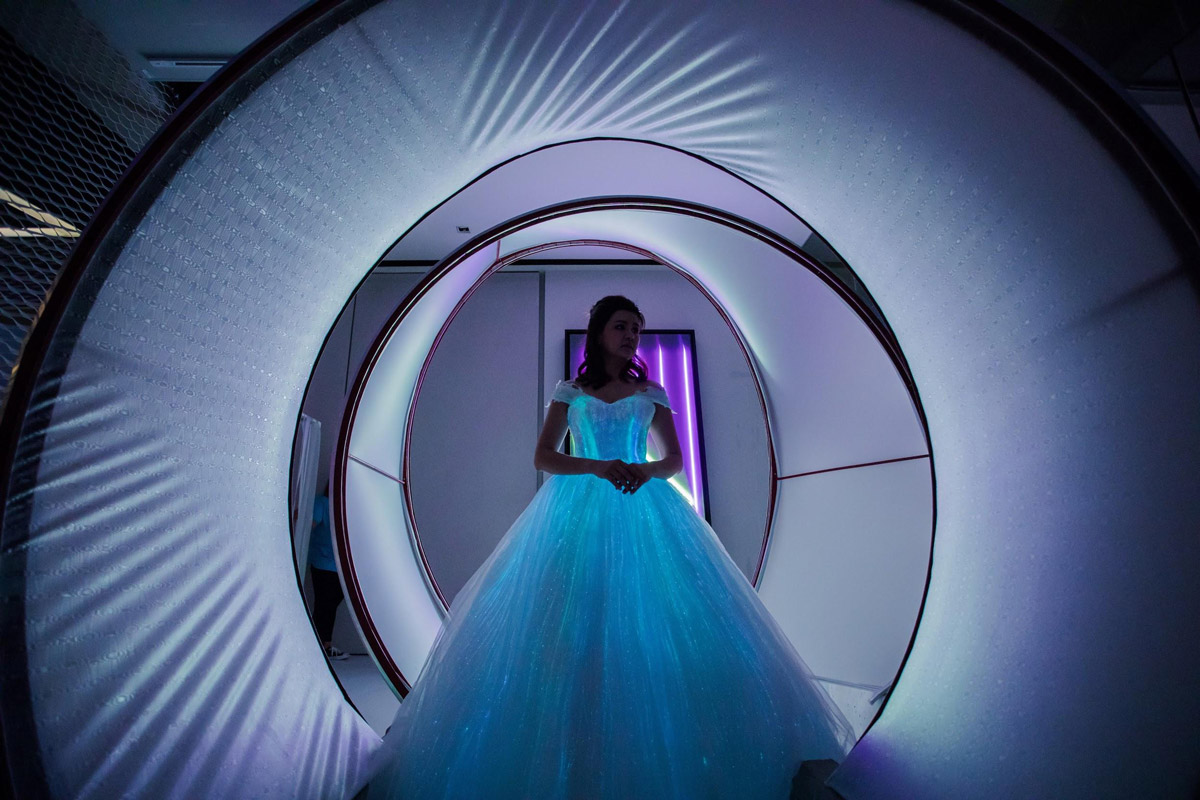 Finally, perhaps a collection like no other, the Glow in the Dark Collection is a special-edition gown collection that allows brides to literally light up your partner's life. Sure to make a grand entrance and leave a lasting impression on your guests, this dress is a unique way to spice up your wedding!
Say no to cookie-cutter photoshoots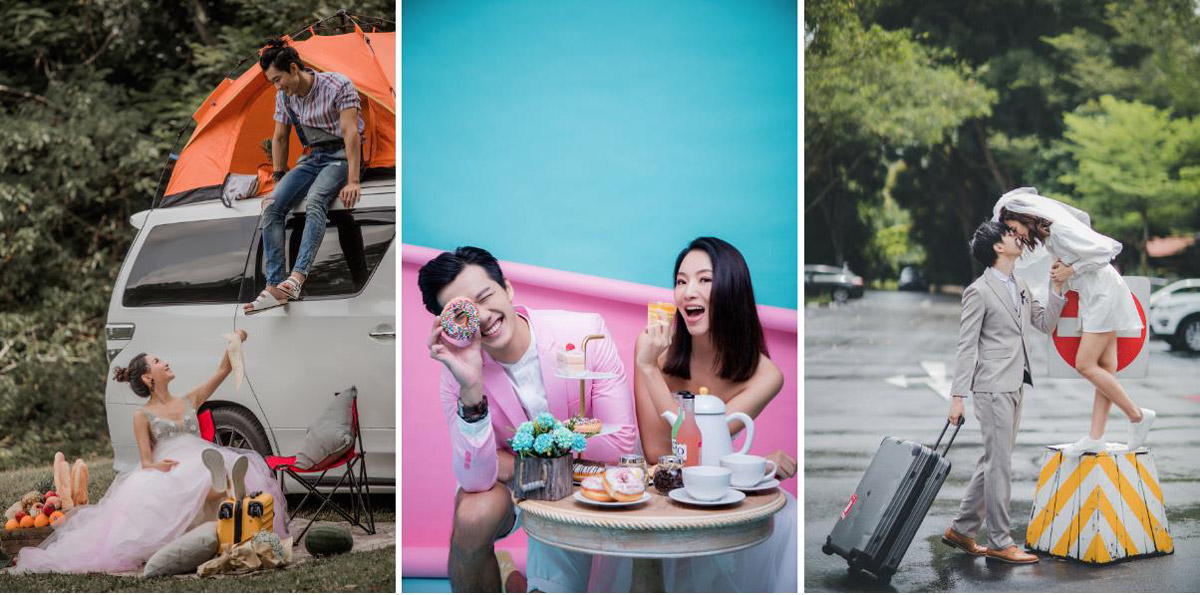 Another service that Love Story Wedding Boutique prides itself on is its personalised pre-wedding photoshoots. Discuss with your photographer and videographer on what you would like the concept of the shoot to be, or if you have any ideas or location in mind that you would like to try out and they will be more than happy to hear you out!
This is because a shoot based on your preferences and love story will not only create special memories for you to look back on fondly, but also ensure that you receive a set of photos and videos that accurately captures the essence of your relationship and your unique dynamics.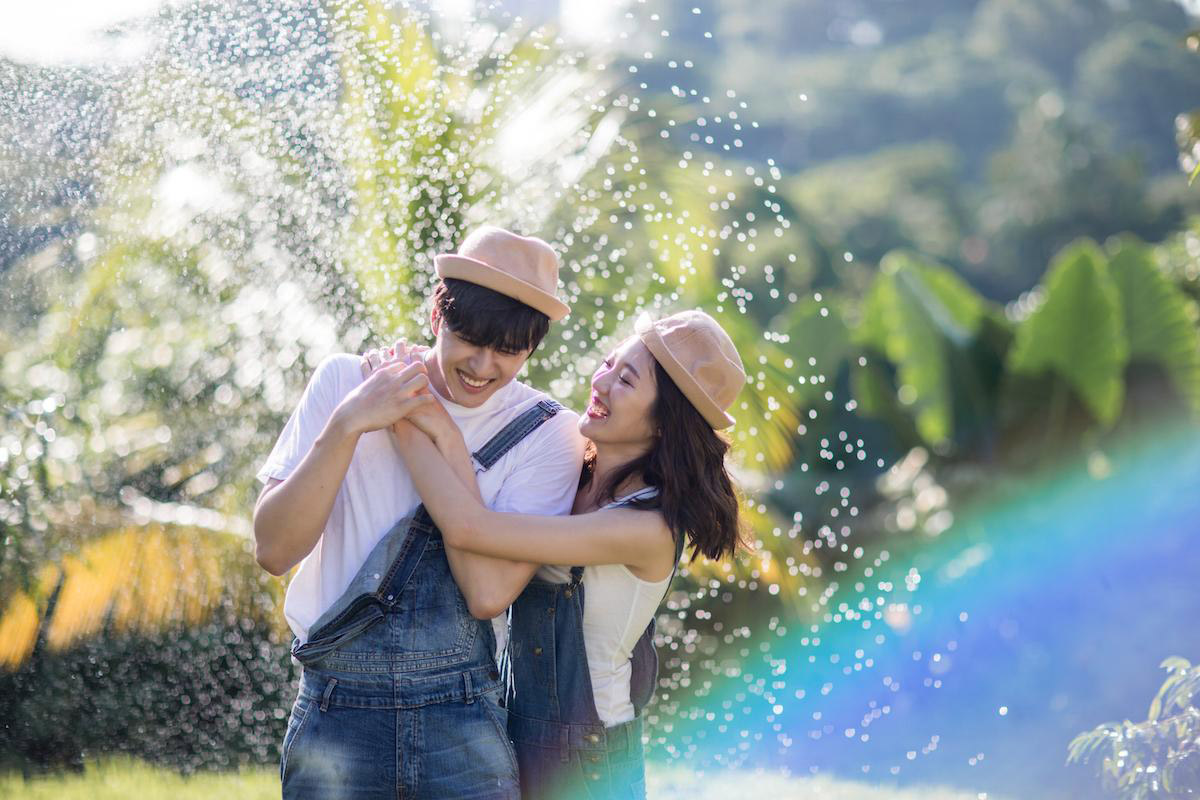 It could be an outdoor shoot, an in-house studio shoot, or an overseas destination shoot at some of the most exotic and romantic locations in the world — the decision is entirely up to you! And if you ever need props and decor styling, Love Story will provide them completely free-of-charge.
If you're interested in contacting Love Story Wedding Boutique to enquire more about their services and packages, simply drop an email at hello@lovestory.com.sg or call +65 6352 2775. Otherwise, book an appointment here directly!
Love Story Wedding Boutique
Address: City Gate, 371 Beach Road, #02-16, S199597 | North View Bizhub, #03-07, S768090
Opening Hours: 12PM - 9PM daily
Telephone: City Gate: +65 6455 2291/ +65 6455 2297 | North View Bizhub: +65 6352 2775
Email:
hello@lovestory.com.sg
Website
Facebook
Instagram
________________________________________
This article was written for Love Story Wedding Boutique.
All photos sourced from Love Story Wedding Boutique.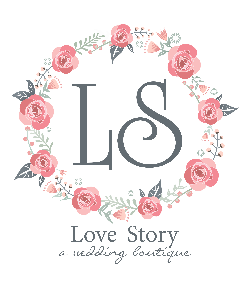 Love Story Wedding Boutique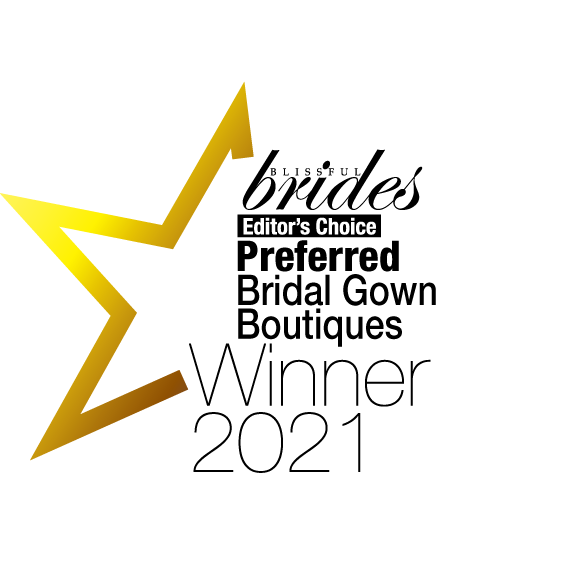 Rating:

Address:

City Gate, 371 Beach Road, #02-16, Singapore 199597

Phone:

6455 2291, 6455 2297