3 Ways To Successfully Frame Your Pre-Wedding Photoshoot
2021-06-10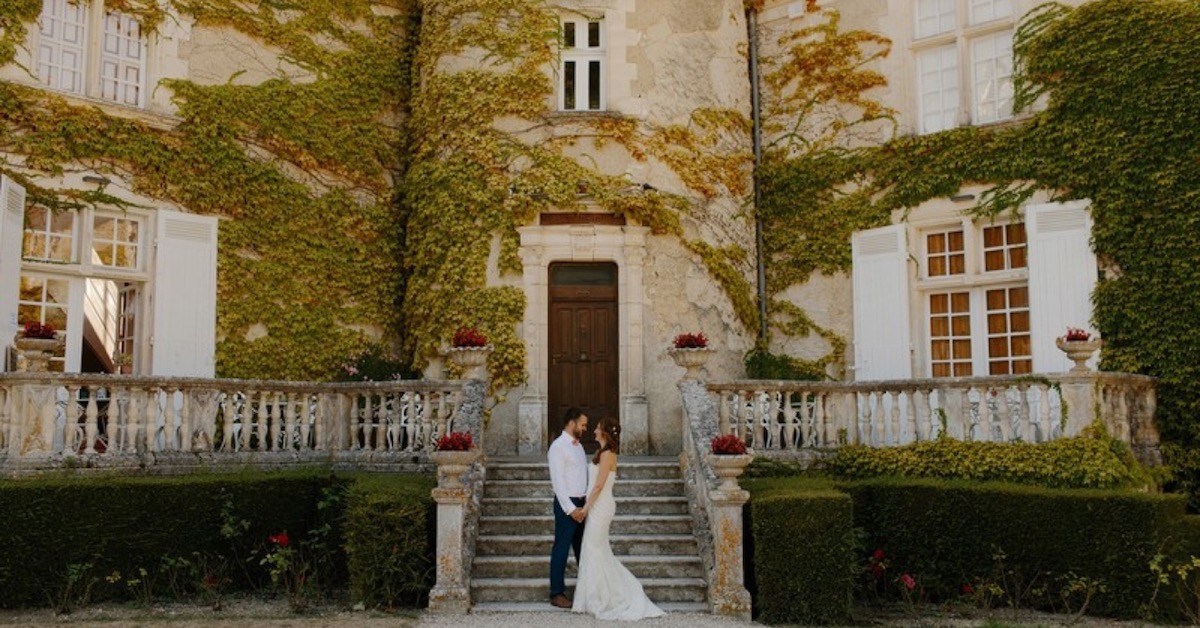 Source: Tom Pumford on Wunderstock
A great photo has the ability to transport you back in time in just an instant.
With that, it's important to secure beautiful stills that capture you and your partner in your most intimate and blissful moments. So if you haven't already started, it's time to start planning a pre-wedding photoshoot to reminisce fondly over in the future!
All wedding photoshoots begin with the right location. A brilliant backdrop not only ensures stunning composition and good lighting but its theme and aura can bring out the chemistry between you and your significant other.
With so many exciting locations to choose from, you won't need to worry much about getting your wedding photography in Singapore right. Be it that rustic or retro charm or minimalist and contemporary chic vibe you're going for, use these ideas to get you started on your location hunt!
1. Let Mother Nature Assist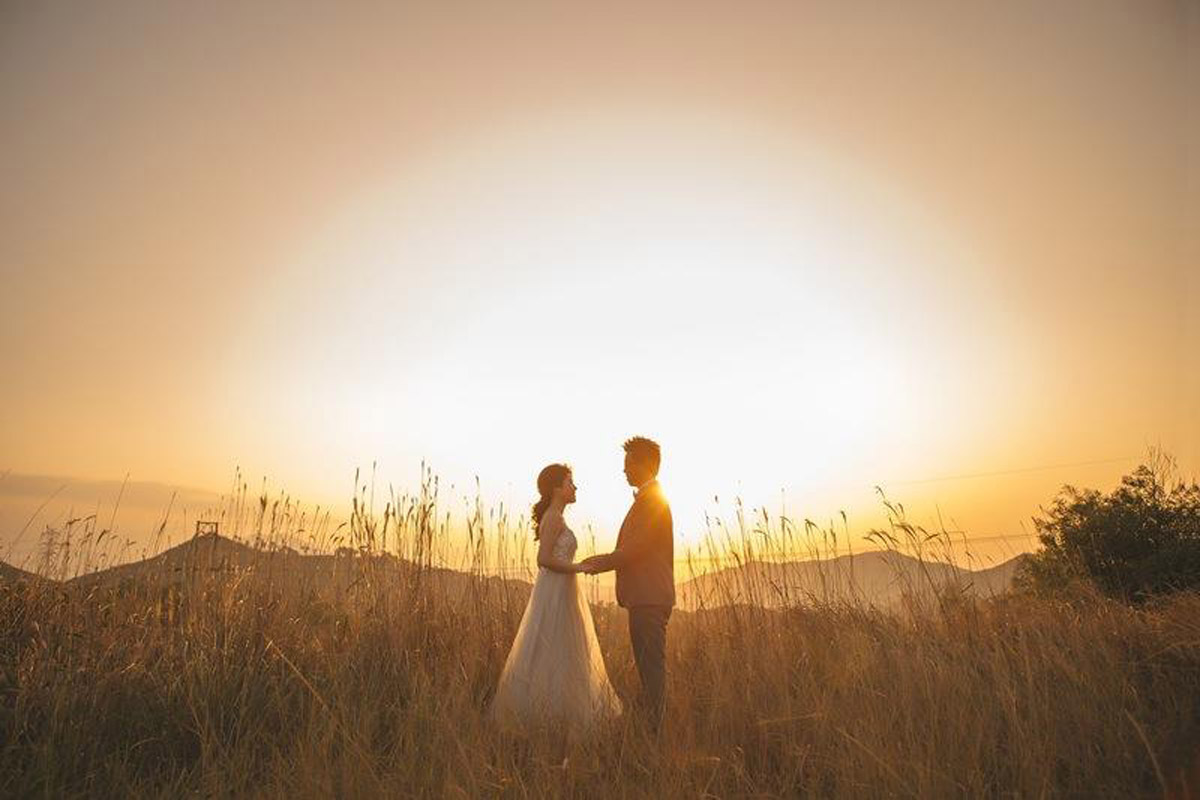 Source: Jeremy Wong on Wunderstock
While you may associate Singapore with towering skyscrapers, don't underestimate the beauty of our scenic spots! With well-maintained parks and beaches that are often accompanied by beautiful sunsets and lush greenery, you'll be spoilt for choice.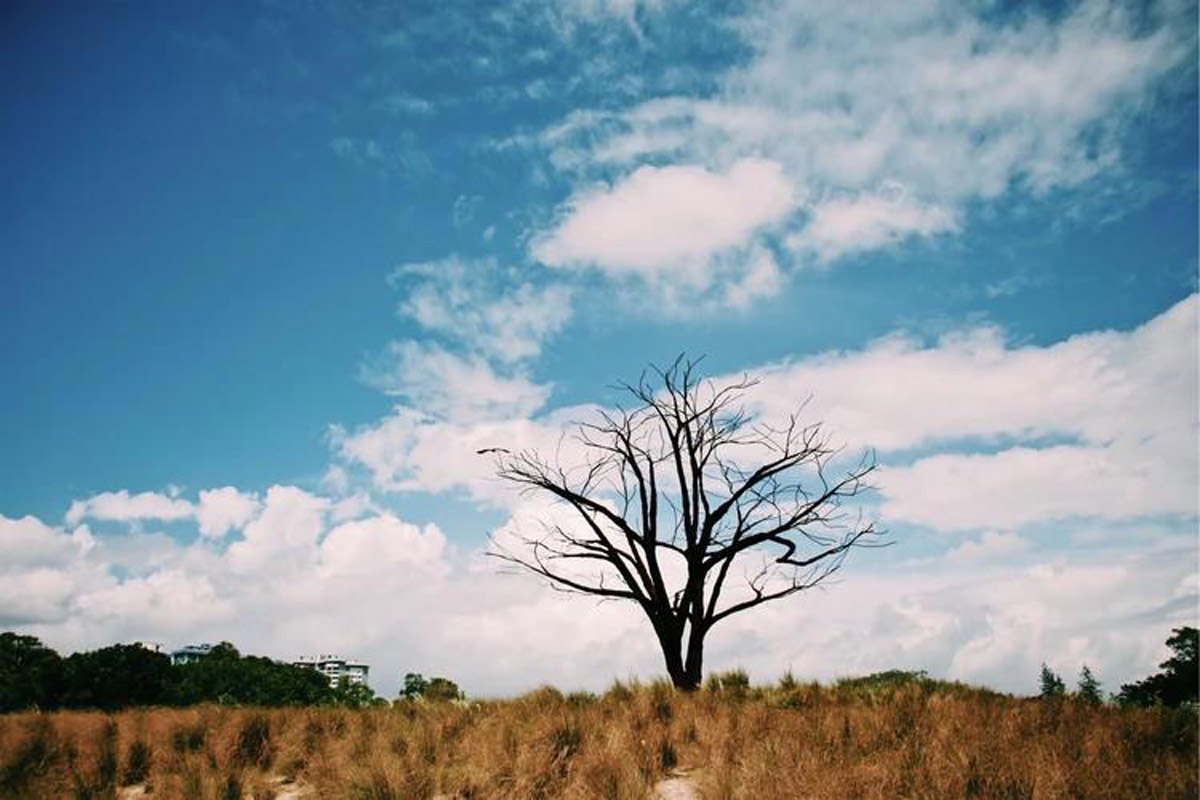 Lone Tree at Jurong Lake Gardens
Source: Lhu Shi Hui on Unsplash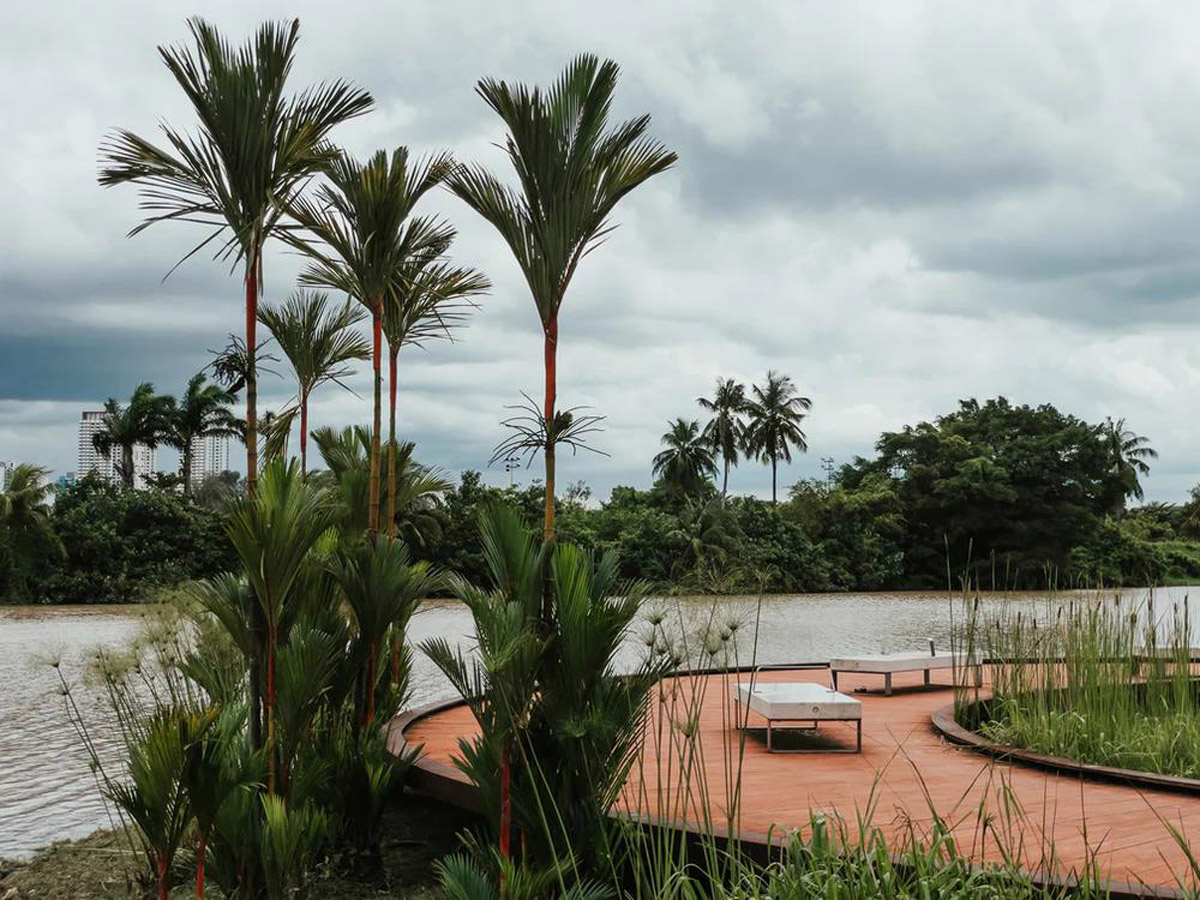 Other scenic spots around Jurong Lake Gardens
Source: @shawnanggg on Unsplash
For one, Jurong Lake Gardens is full of photo-worthy spots. From pavilions framed by pink flowering trees to a gorgeous lalang field, you won't run out of places to secure your romantic shots.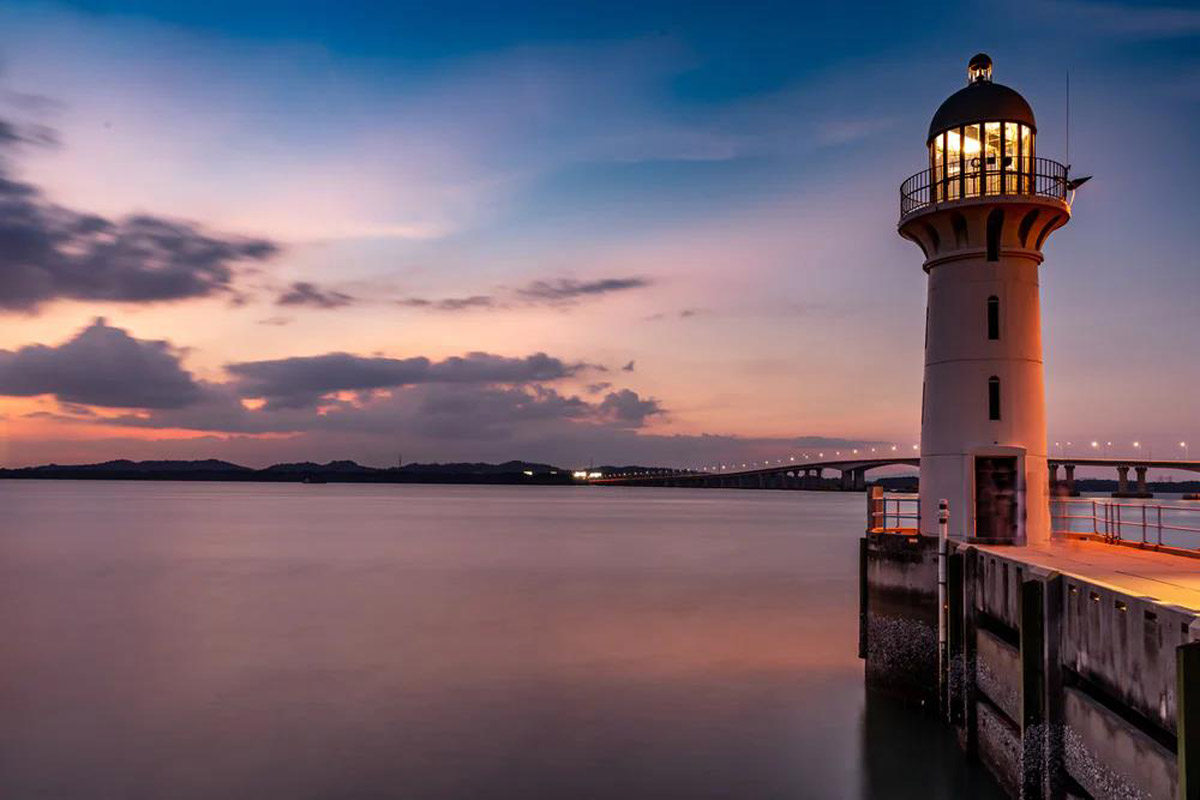 Raffles Marina Lighthouse
Source: Tamal Mukhopadhyay on Unsplash
And if you're looking to turn up the dreamy effect in your shots, consider posing in comfort at the Raffles Marina Lighthouse. With draw-dropping sunset scenes often sighted here, schedule an evening shoot to bask in the most majestic backdrops!
Mother Nature's work of art will be the eye-catching backdrop to capture those romantic still shots you've always dreamed of.
2. Immerse Yourself in the Historic Beauty of Museums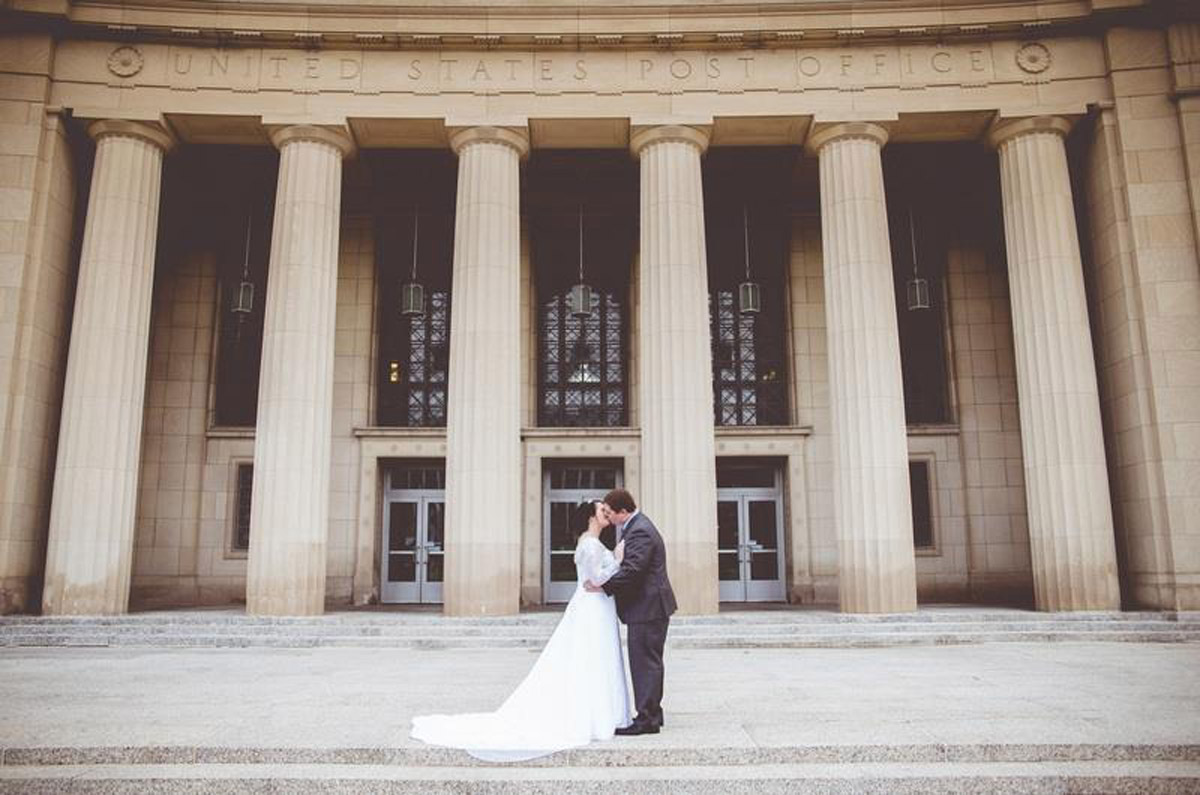 Source: Ben-White on Wunderstock
Why not let some colonial architecture frame your shots with its stunning marble facades and grand domes and pillars? Even though it's long past the Renaissance era, these locations easily reimagine that period and its splendour. So take advantage of the numerous museums in Singapore and conduct your photoshoots against our local historic beauties!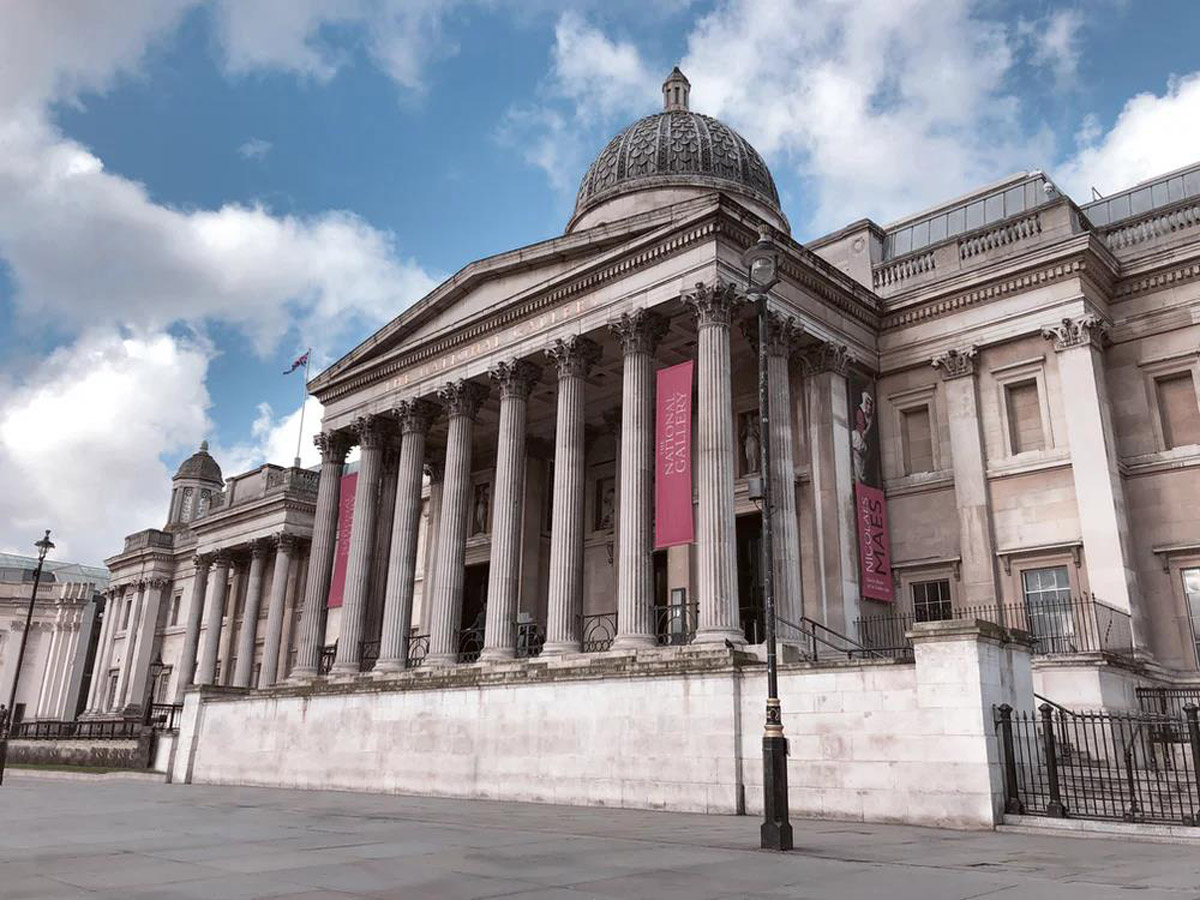 The National Gallery
Source: Lucia Hatalova on Unsplash
One historic location to check out is The National Gallery, where the beauty of colonial revival architecture can be seen from its grand ivory walls. On top of that, natural light seeps through the glass ceilings to scatter gorgeous sunbeams across you and your significant other — you won't need to worry about the perfect lighting here!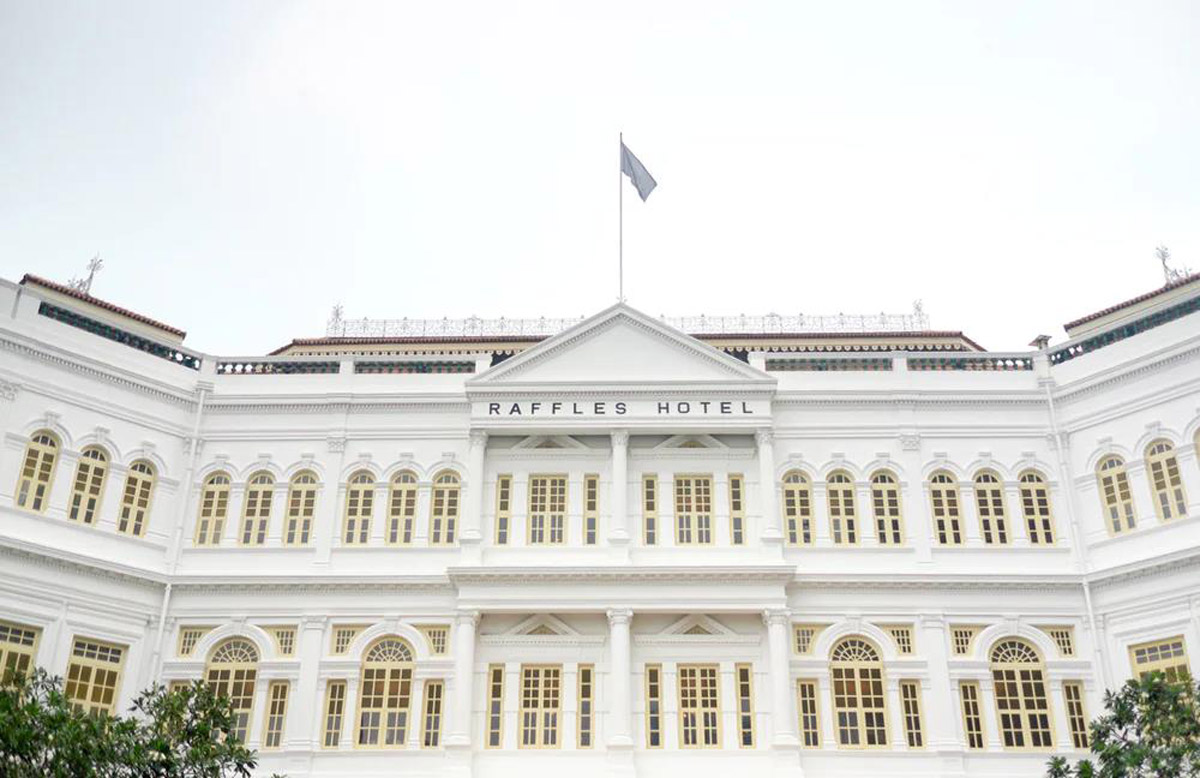 Raffles Hotel
Source: bady abbas on Unsplash
But if you're seeking something more dramatic, how about the grandeur of the Raffles Hotel? With its unique winding staircases and scintillating chandeliers, this location easily adds luxury to your photographs. Its vast spaces and gorgeous alleys are also sure to dazzle you and your partner.
3. Enjoy a Blast from the Past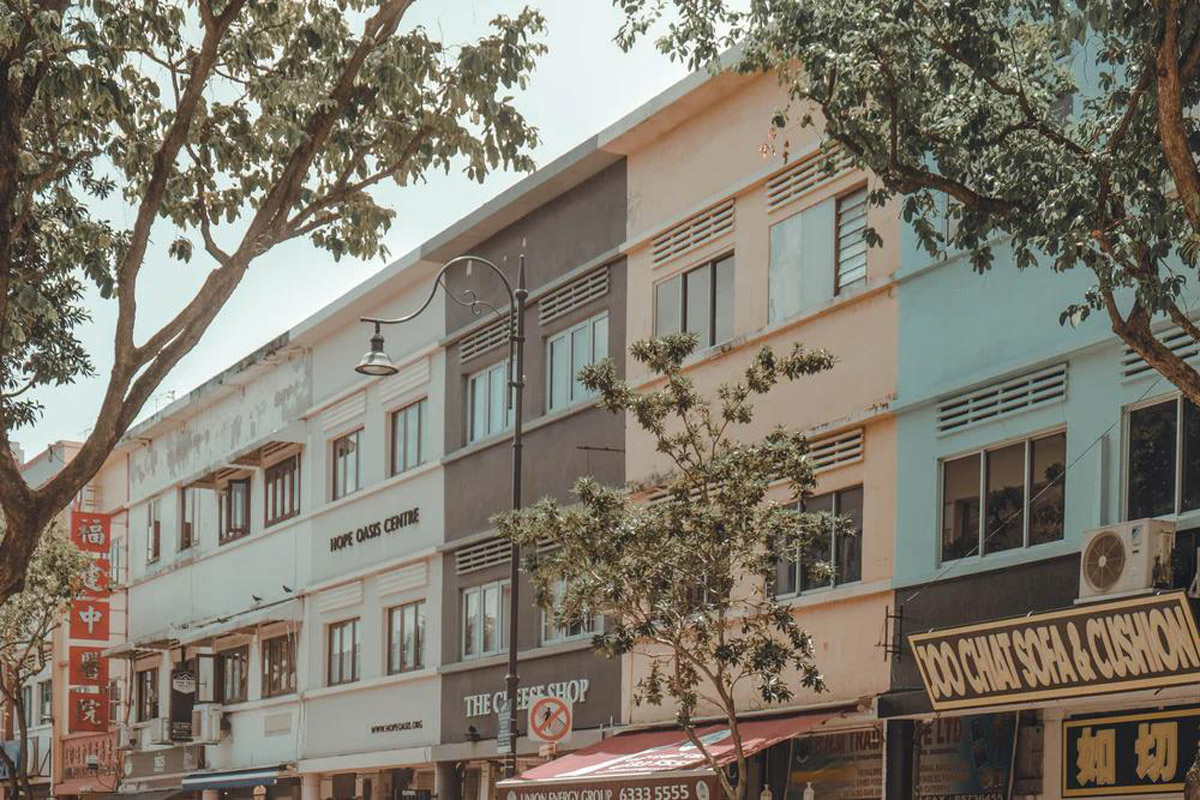 Source: Priscilla Lim on Unsplash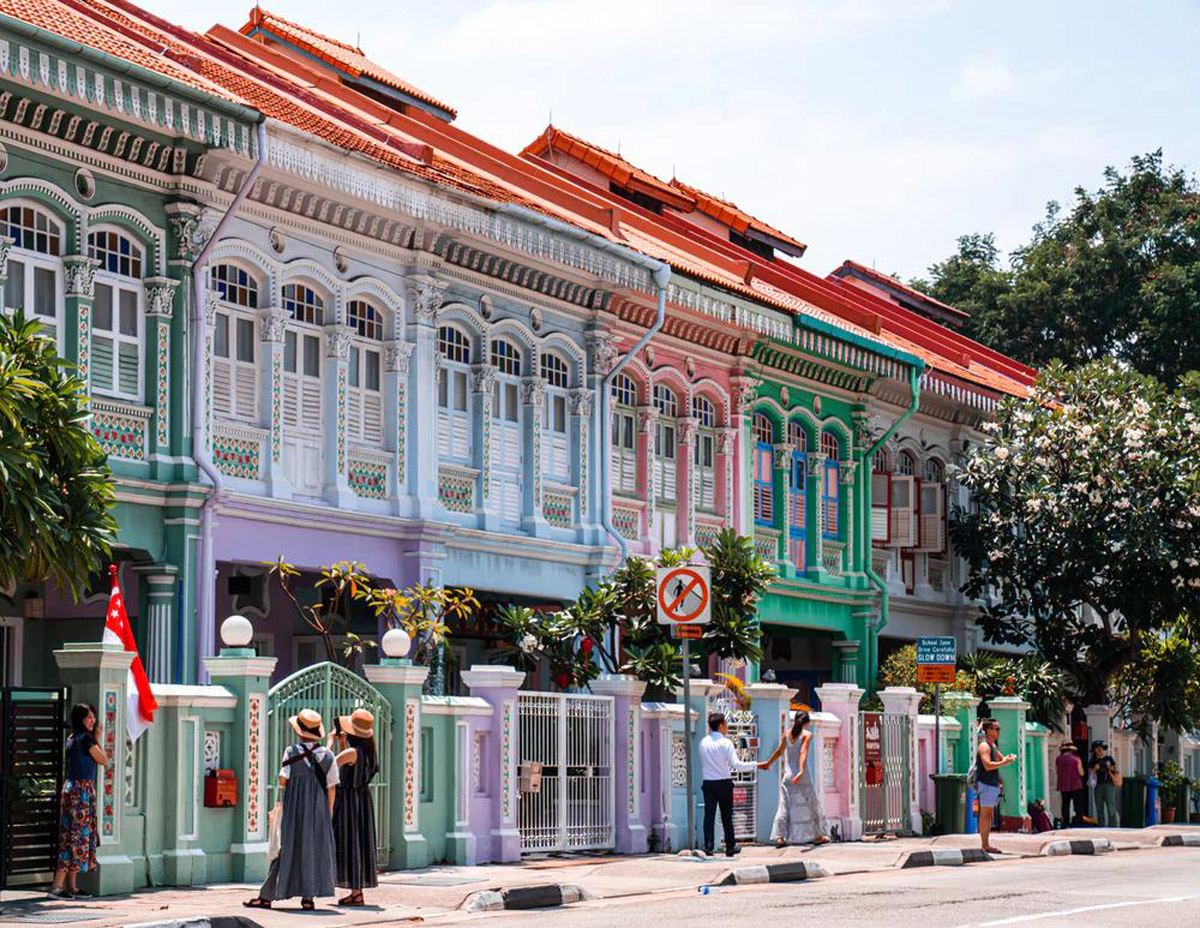 Iconic Joo Chiat Peranakan shophouses and colonial bungalows
Source: Winel Sutanto on Unsplash
Speaking of alleyways, Singapore's historically rich passageways can't be left out. For instance, the popular Joo Chiat estate is full of vibrant shophouses that capture the elements of rich Peranakan heritage. The contrasting shades of pink and green easily add visual interest to your photograph without diverting attention away from you and your partner.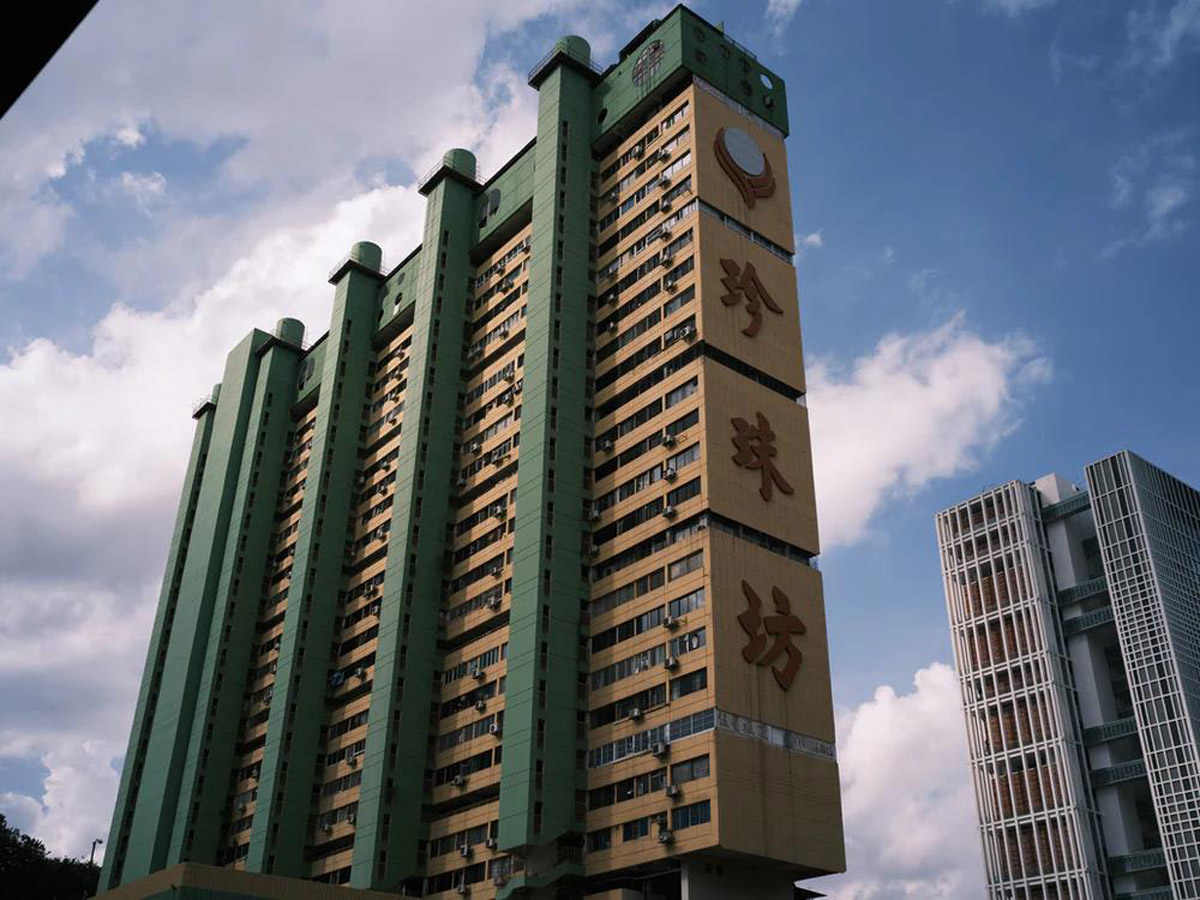 The iconic People's Park Complex
Source: Galen Crout on Unsplash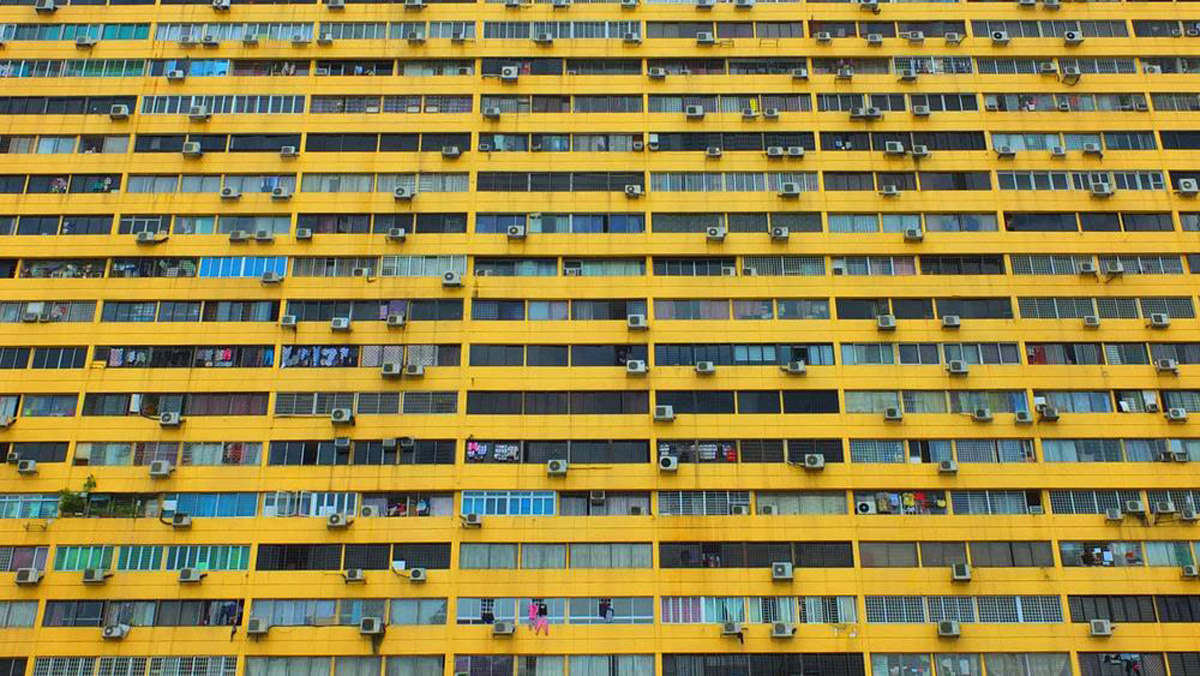 Taken at People's Park Complex rooftop
Source: Jerrold Wong on Unsplash
If alleys aren't your thing, rooftops are also capable of adding the vintage charm you desire. In particular, rooftops constructed with the brutalist style offer a rugged look to your photographs. Buildings of this architectural style are characterised by their barebone structure and neutral colour palettes — perfect elements of a simple backdrop.
One building with this architectural style is the People's Park Complex. Be sure to check out its spacious and old-fashioned rooftop!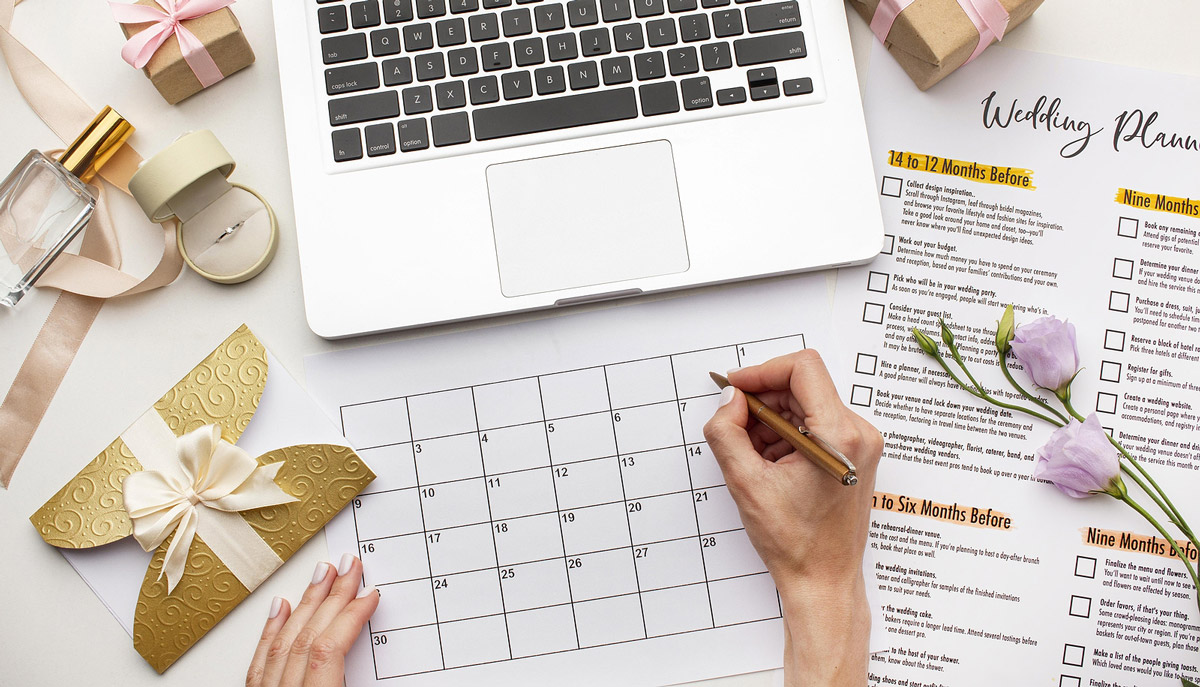 Choosing the right location for pre-wedding photography in Singapore doesn't have to be a difficult process. For starters, you can draw up a list of your preferences — be it natural or historical locations. This would help streamline your choices and recreate romance in wedding photographs that will last a lifetime.
Pre-wedding shoots are just one out of many items on a typical wedding checklist in Singapore. Although wedding planning may be tedious, with help from our experienced consultants at Blissful Brides, an arduous process becomes effortless while staying true to your needs and desires.
Simply fill out this form and we will help you curate the best deals in a personalised manner. With our assistance, you can bask in the fun of weddings while we take care of the rest!