4 Benefits of Having Your Wedding in a Hotel
2019-11-15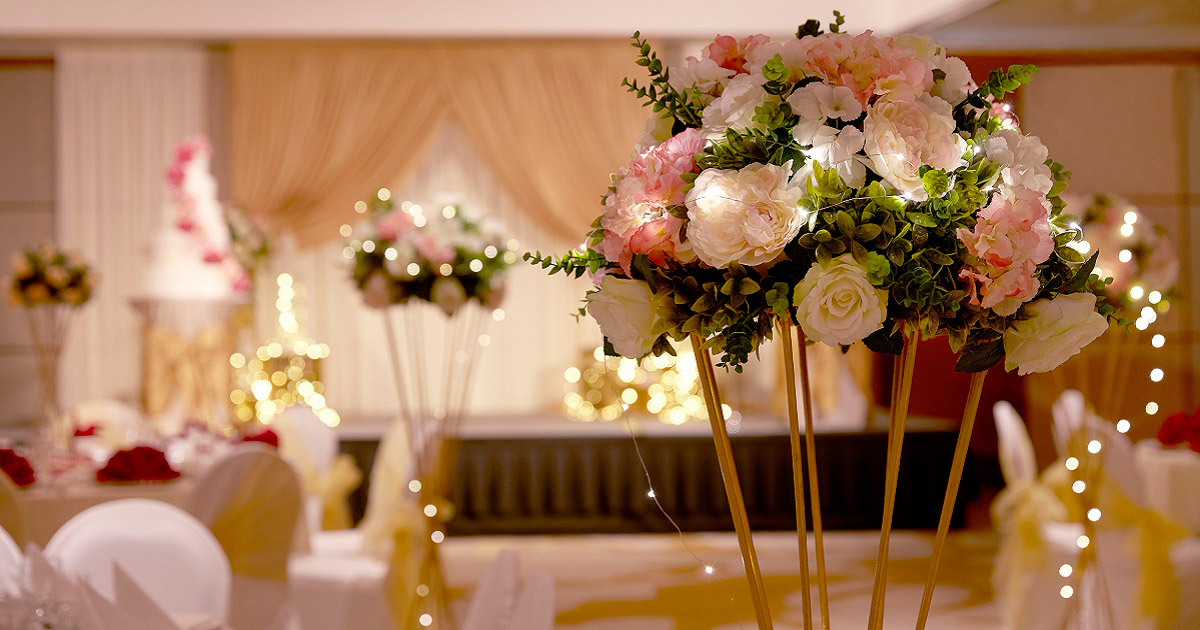 As a couple, you may find that wedding trends are constantly changing. Venues, colour palettes, and wedding themes seem to change in the blink of an eye, but one trend, in particular, has withstood the test of time: hotel weddings. Here are some reasons why:
1. Versatile spaces for every need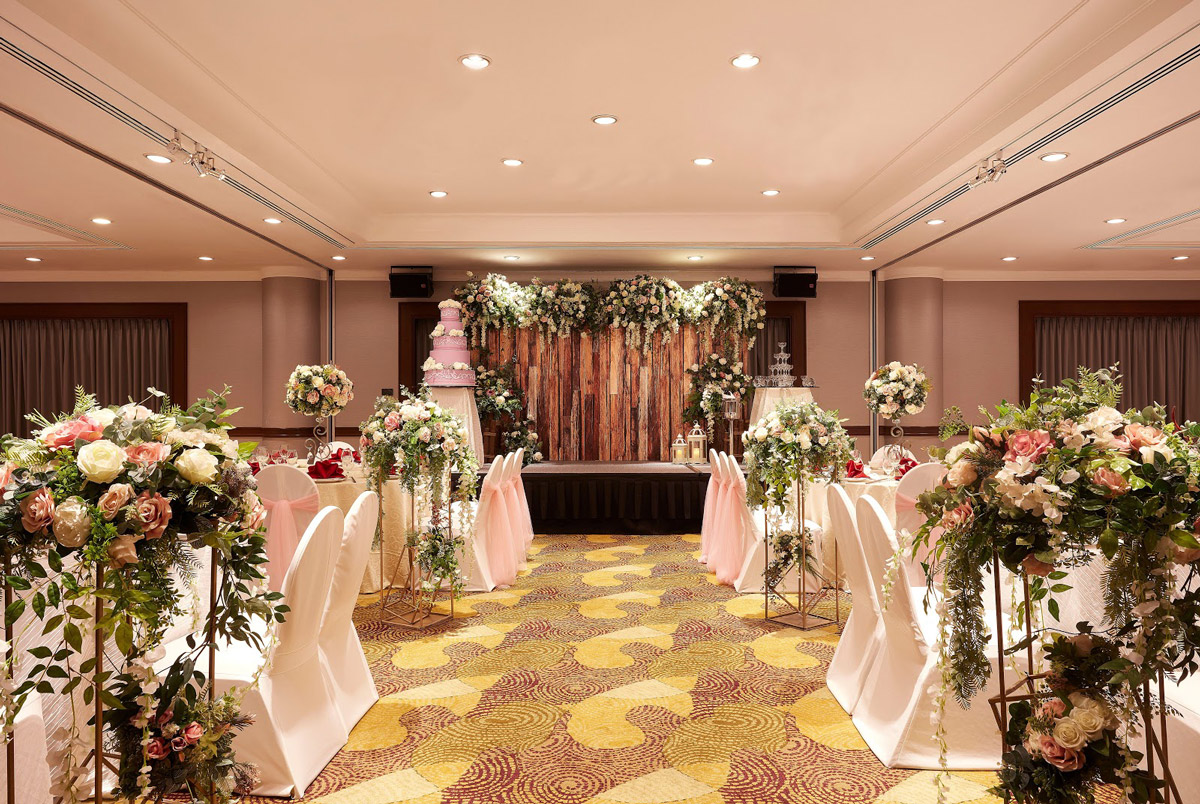 Source: Holiday Inn Singapore Atrium
Finding the perfect space for your wedding isn't an easy feat. It can't be too big nor too small, and a typical hotel venue like Holiday Inn Singapore Atrium provides you with venues of varying designs and sizes to suit both large and lean guest lists, which can range from 180 to 440 people. This way, your guests will have ample space to celebrate comfortably and you can avoid extra costs that may be incurred by booking unnecessarily-large venues as well.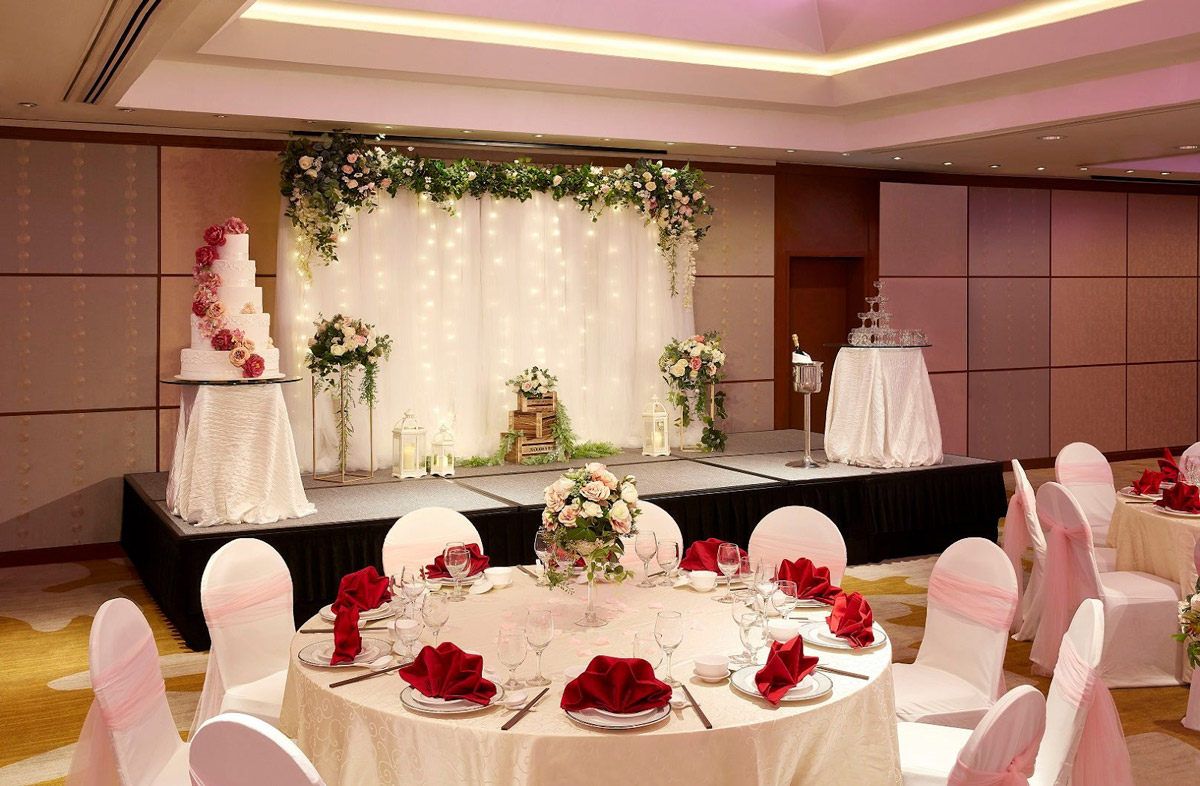 Source: Holiday Inn Singapore Atrium
In addition to providing an array of spaces for you to hold your ceremony, hotel venues typically offer bridal suites too, where the bridal party can rest and freshen up in between the reception and the banquet. Holiday Inn Singapore Atrium is one such hotel, and they even provide a complimentary night's stay for couples to get some much-needed rest after a full day's worth of festivities.
2. Impeccable planning and hospitality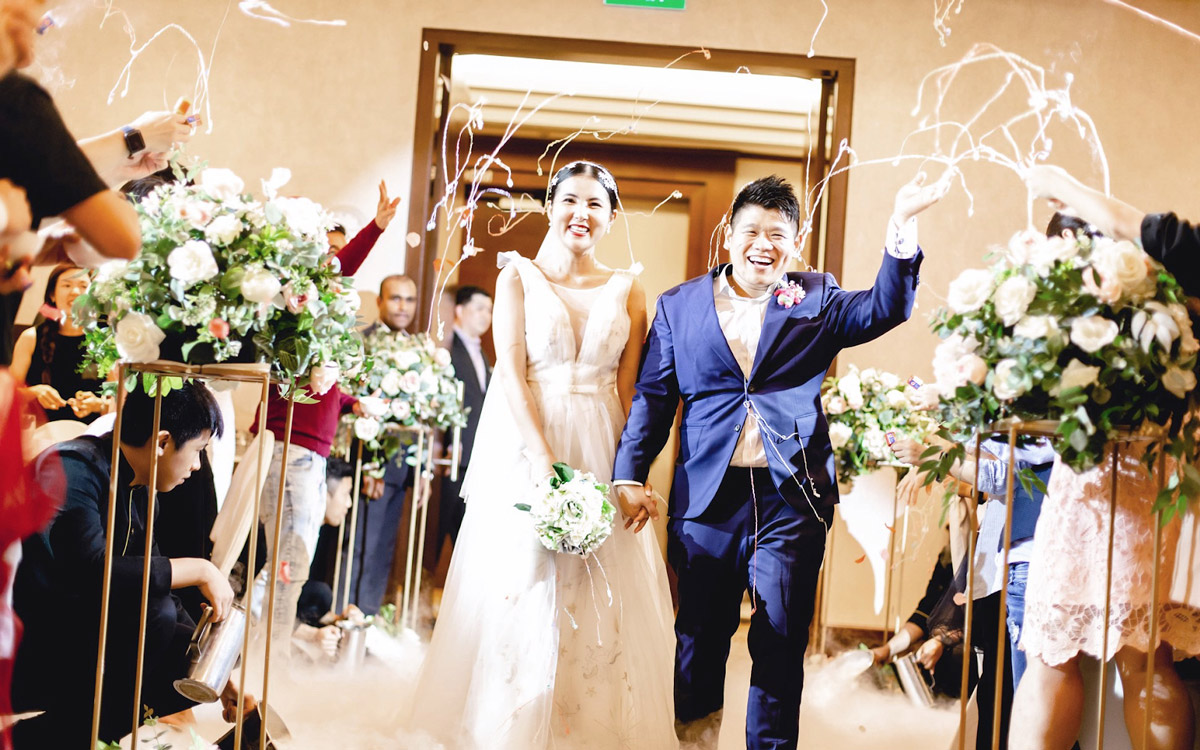 Source: Holiday Inn Singapore Atrium
The last thing you need on your wedding day is to fret about potential logistical and technical mishaps. By booking a wedding package with a hotel, you will not only be entitled to use their spaces, but also be able to enjoy full logistical support in facilitating a smooth-sailing wedding!
With a team of dedicated and experienced professionals at the helm liaising on your behalf with the various vendors involved in putting together your special day, all you and your partner need to do is to simply take a backseat, enjoy, and soak in the well-wishes of your loved ones without a single worry.
3. Impressive feasts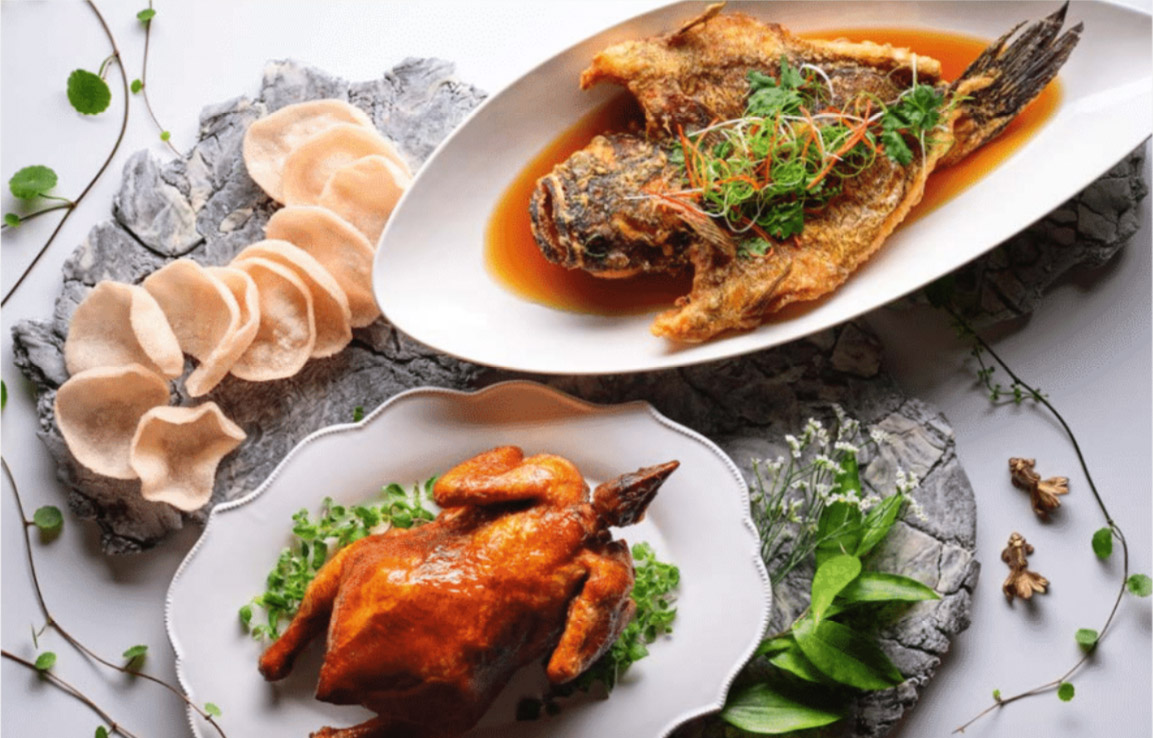 Source: Holiday Inn Singapore Atrium
Food is an important part of celebrations, and good food is always a must-have at weddings. If you're not having a wedding banquet at a hotel, you may have to prepare yourself for worst-case scenarios such as late delivery or food, or having a wrong order delivered – oh, the horror!
With a hotel banquet feast though, you can rest assured that your dishes will arrive on time for your guests to dig in. With a fully-stocked kitchen and dedicated kitchen staff, a hotel restaurant like Holiday Inn Singapore Atrium's award-winning Xin Cuisine Chinese Restaurant can easily whip up tantalising gastronomical delights or accommodate the special dietary needs of you and your guests.
4. In-house themes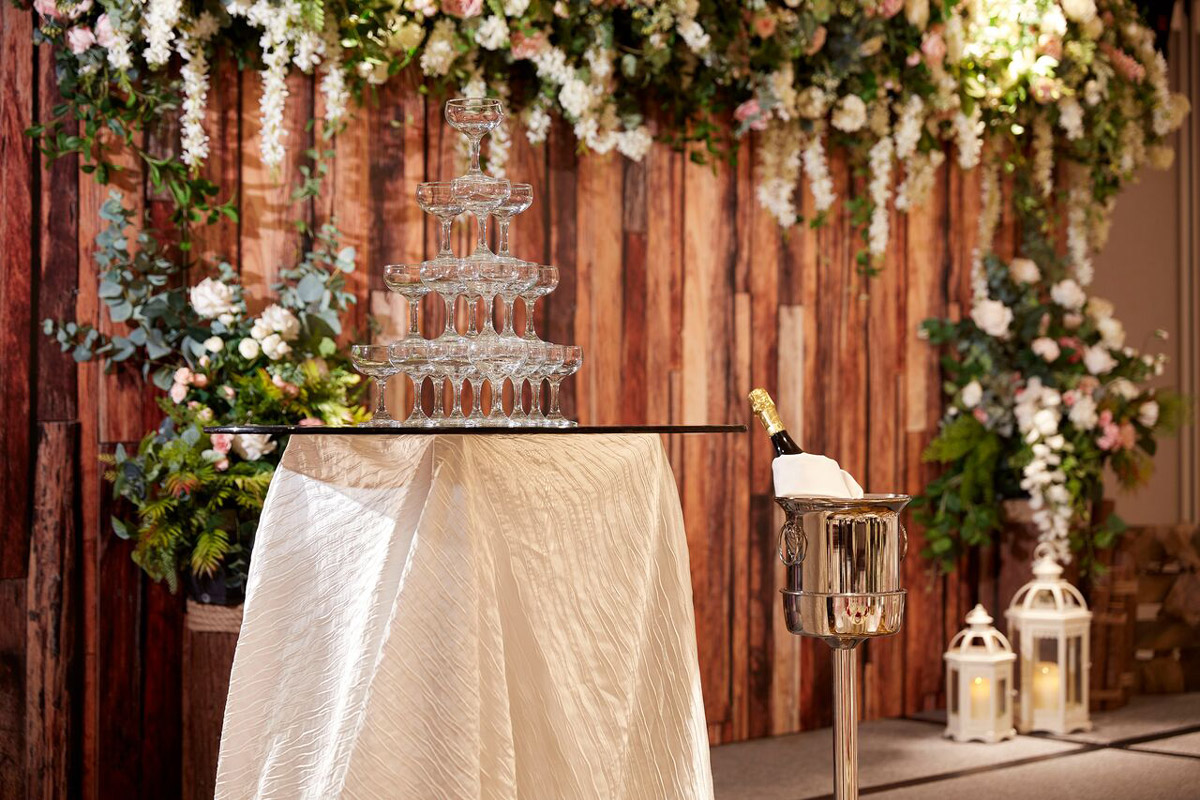 Holiday Inn Singapore Atrium's Green Grandeur theme
Source: Holiday Inn Singapore Atrium

Weddings are supposed to be a once-in-a-lifetime event, and one way to make your celebration a uniquely memorable one is by setting a theme. By sprucing up the place with seamless decorations in matching colour palettes, your venue can be transformed into a whimsical garden, enchanted forest, romantic eden, and many more.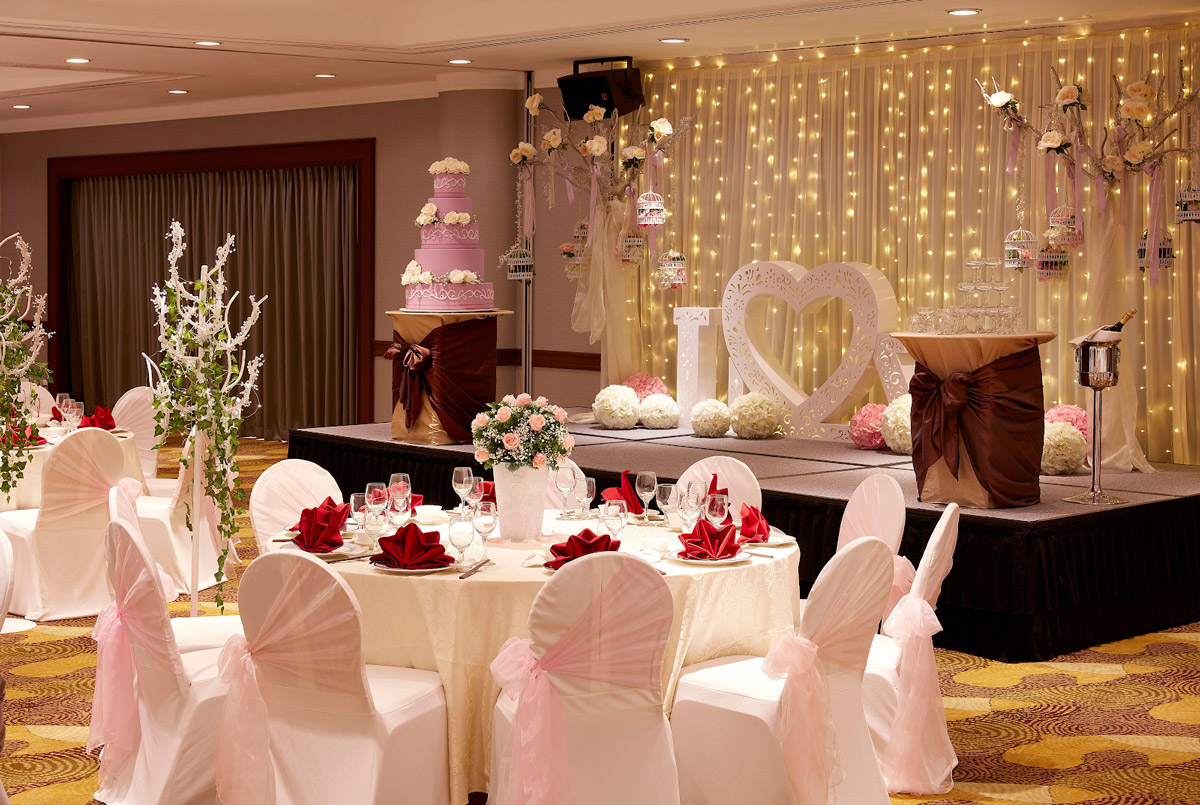 Holiday Inn Singapore Atrium's Eden of Love theme
Source: Holiday Inn Singapore Atrium

Hotel venues like the Holiday Inn Singapore Atrium – they have 6 floral themes in total – provide an assortment of gorgeous, ready-made themes for couples of any taste and preference. These themed decorations and props are also often specially curated for the event spaces available in the hotel so that they bring out the best in them, but more importantly, this also means more bang for your buck and more time for planning other aspects of your wedding!
Whether you prefer intimate and elegant champagne affairs or lavish, fairytale-like celebrations, Holiday Inn Singapore Atrium's got you covered with their plethora of spaces, themes, dedicated team of wedding specialists, and an award-winning restaurant. For more information on how Holiday Inn Singapore Atrium can make your hotel wedding even better, simply contact them at +65 6731 7153 / 59 or send an e-mail to weddings.sinhi@ihg.com!
This article was written for Holiday Inn Singapore Atrium.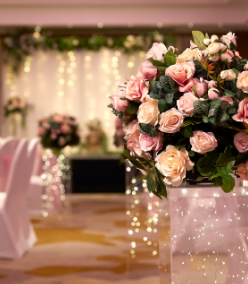 Holiday Inn Singapore Atrium
Rating:

Address:

317 Outram Road Singapore 169075

Phone:

67317158, 67317159

Fax:

67343968