4 Benefits of Hiring a Food Caterer for Your Wedding
2020-01-20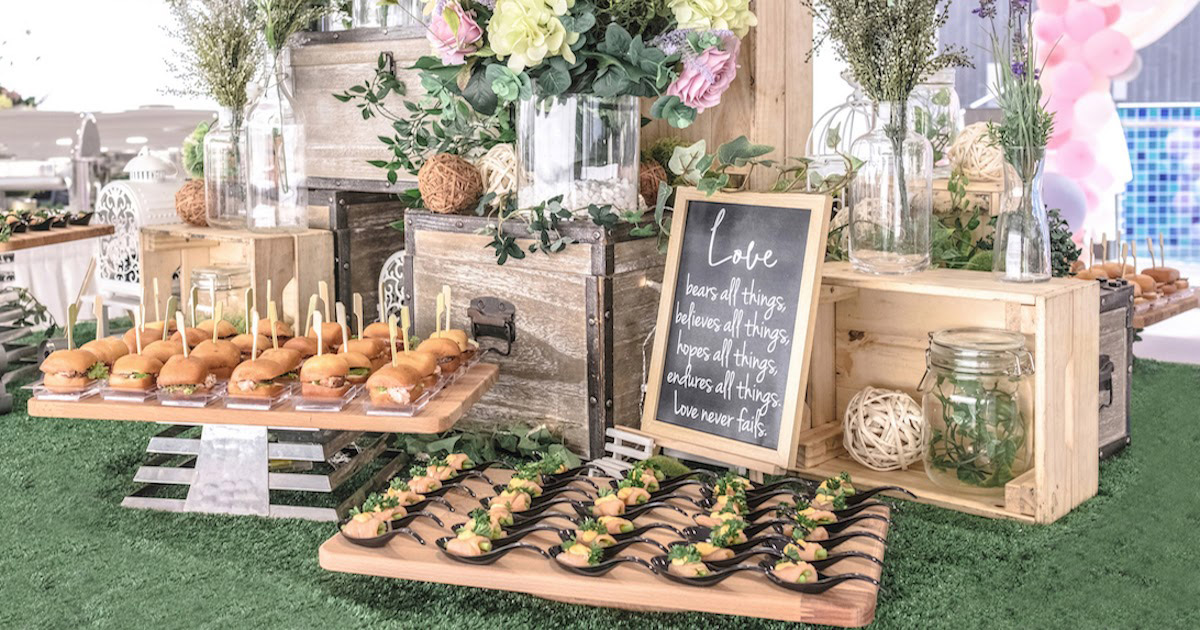 A wedding is a once-in-a-lifetime event where all your beloved family and friends gather together to celebrate a wonderful day of love with you and your new spouse. To make the best out of the day and even save some time, money, and perhaps food wastage, treat your guests to a delectable feast that's whipped up by expert caterers!
Read on and we'll show you why you should consider hiring a food caterer for your big day:
1. Consistently amazing quality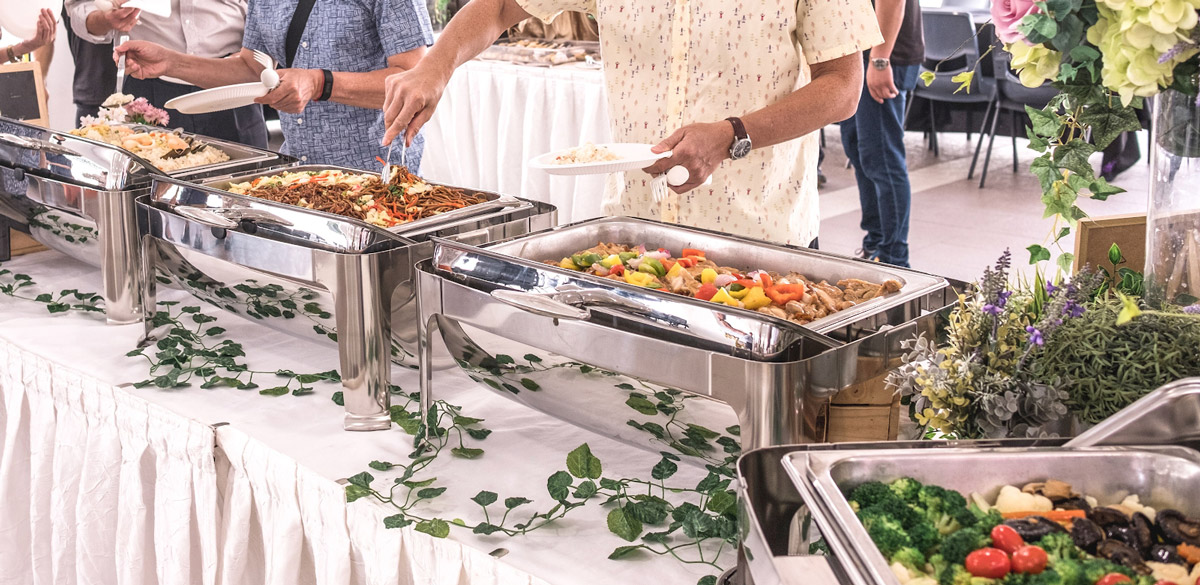 You can consider caterers as specialised, full-time personal chefs with a fine repertoire of food menus that they know customers will definitely enjoy. Caterers with years of experience in the industry would have honed their menus and culinary skills to a tee, so you'll get to enjoy well-crafted dishes with a professional flair, exquisite and gastronomical tastes, and tip-top service.
2. Menu freedom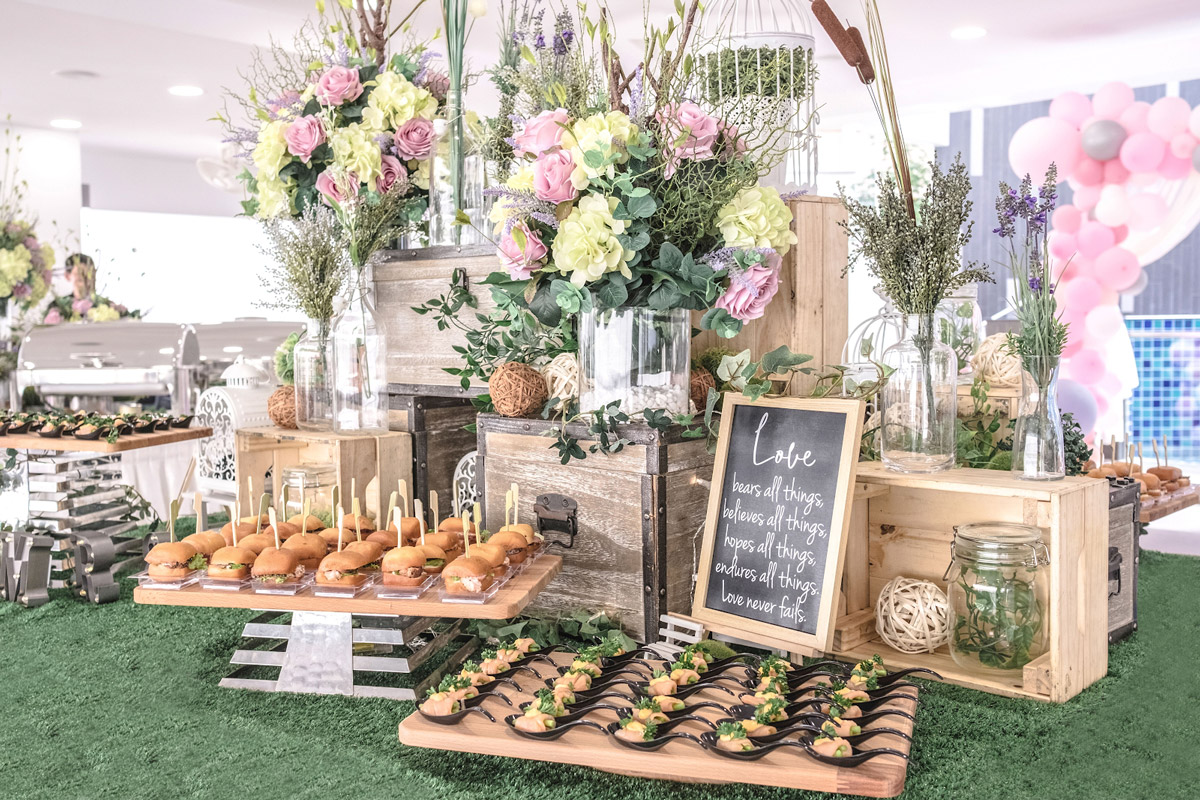 The flexibility of food choices that caterers have is bound to leave you breathless. Often equipped with a myriad of food options, you and your loved one will be able to select a menu that is most suitable and relevant to your wedding theme, style, and traditions. Be it traditional, local classics, Western favourites or Asian fusion meals — you name it, you got it.
Many caterers also have personalisation options available so that your personalities can shine through your menu, and you can rest assured that different dietary needs can and will be perfectly met so that all your guests are catered for and you can enjoy a stress-free and unforgettable night of festivities.
3. Reduced food waste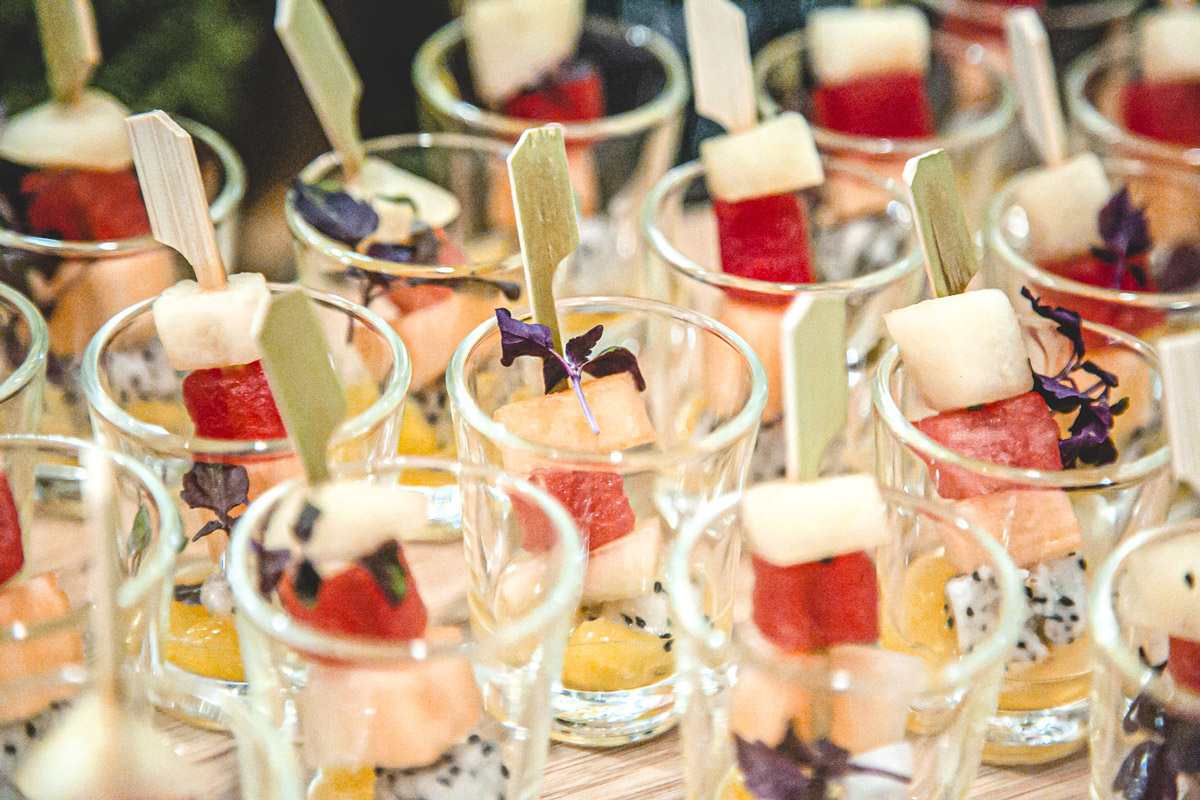 Most conventional weddings include banquets, but according to Friends of the Earth, the food wasted at traditional Chinese wedding banquets usually amounts to an average of 3.8kg per table. For a 20-table banquet, this means a total of 76kg worth of food, which is enough to serve three whole tables.
With a catered buffet, however, the portions are already accurately accounted for, and guests can also help themselves to their own food instead of being served standardised plated dinners, which can help to minimise potential food wastage.
4. Within budget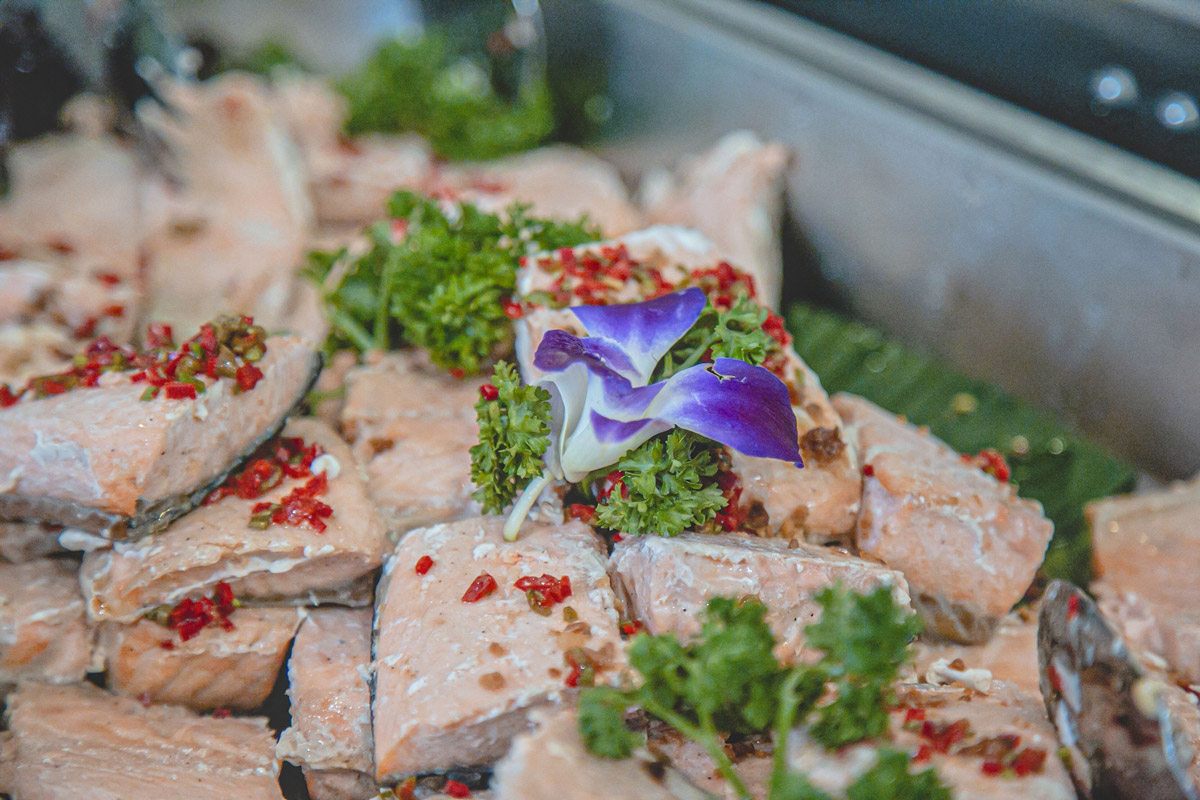 For couples who are on a leaner budget, buffet caterers typically would be more affordable than the traditional banquet feast. A simple search online would uncover lists and lists of caterers for you to choose from, but it is also important to note that you would need to do plenty of research and taste-testing to find a competent and reliable caterer to help make all your wedding dreams come true.
One such caterer is Le Rainbow Catering, a Halal caterer who's ready to sweep you and your partner off your feet with their innovative and mouthwatering dishes and impeccable styling skills! Recognising the market gap for delectable yet affordable catering services, Le Rainbow Catering aims to curate conversation-starting cuisine for your loved ones to indulge in while you mingle with your guests, worry-free.
It's all rainbows and delicacies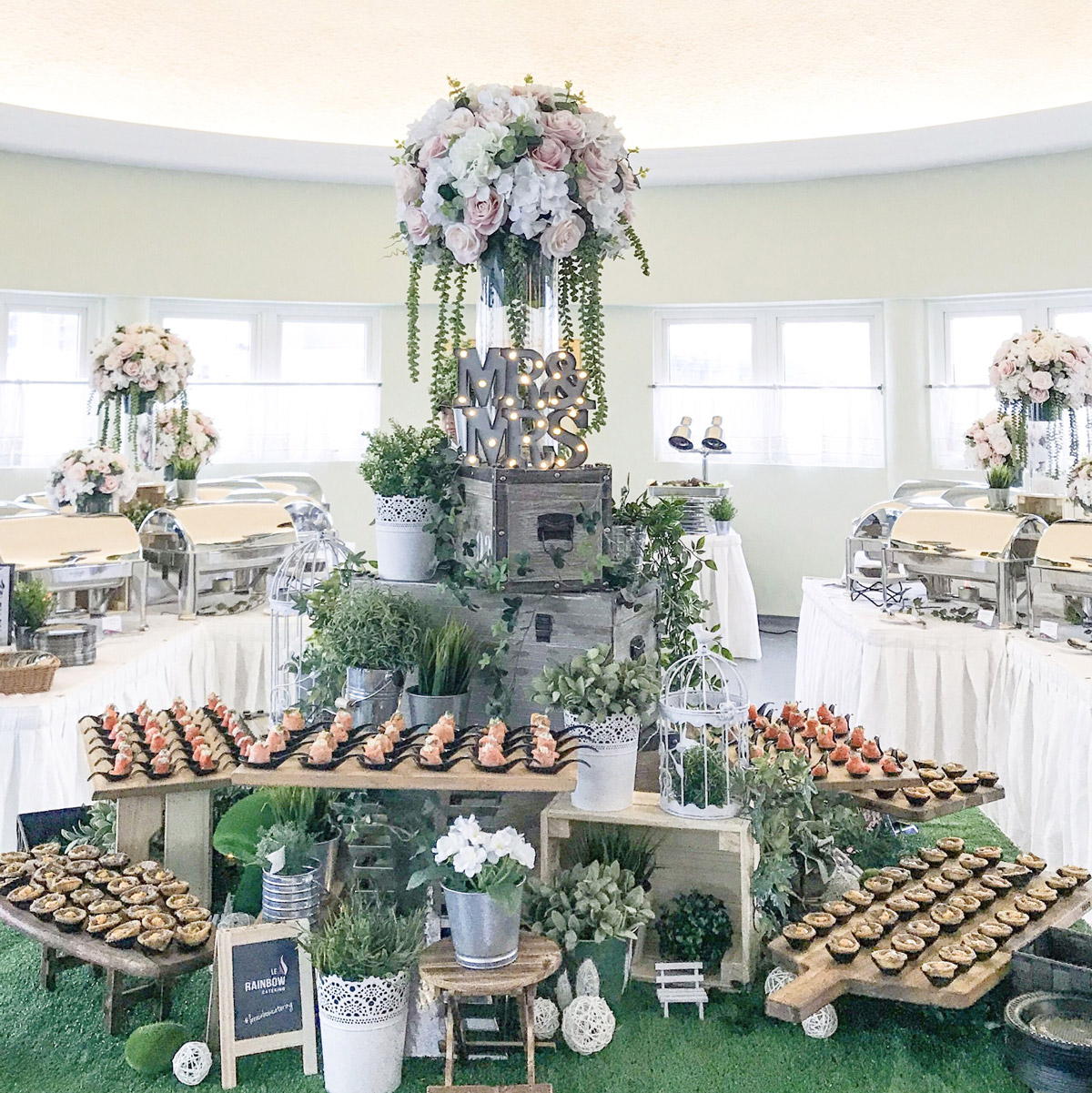 Choose from 6 different menus — Le Romance, Le Destino, Le Eternite, Le Charme, Le Beaute, and Le Amore — according to your budget and size of your wedding! Prices start from just $18++ per pax (min. 50 pax) for a luxurious spread of 11 menu items that includes appetisers, mains, seafood, greens, and desserts, all made with the freshest ingredients.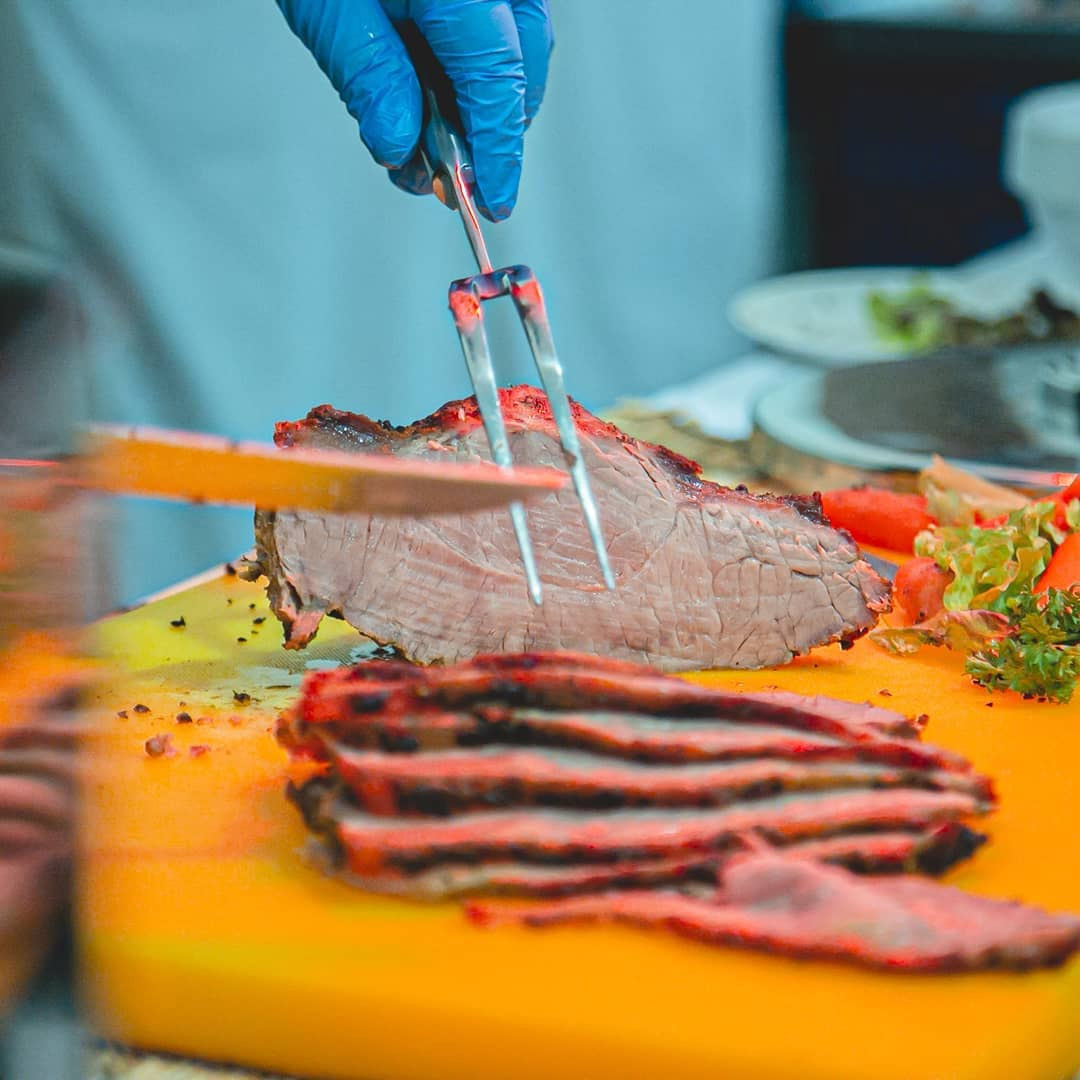 If you're feeling fancy, Le Rainbow Catering also offers live stations, where an in-house chef will be on-site to whip up delicacies ranging from Roasted Lamb Leg to Nonya Laksa and Traditional Popiah fresh on the spot.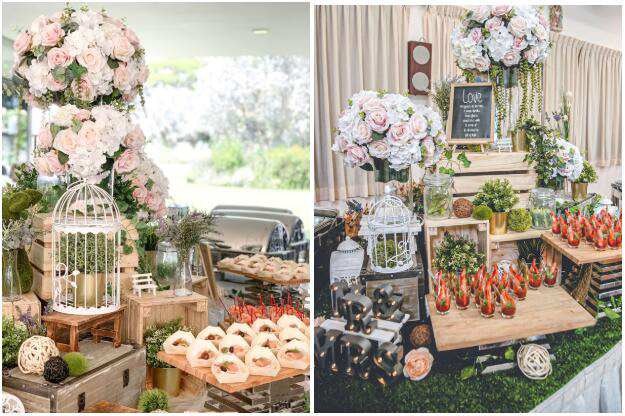 On top of providing a gastronomical experience for your wedding guests, Le Rainbow Catering also has a professional styling team that can help you design and transform your reception area into your dream wedding, including the reception counter, photo album table, and arch backdrop! Of course, the buffet layout will also be given an aesthetic makeover so that it matches your wedding theme and food choices.
If you'd like to reach out to the friendly team at Le Rainbow Catering for more information or customisation queries, simply email them at sales@lerainbow.com.sg or start a conversation with them at 65898855!
This article was written for Le Rainbow Catering.
All images were sourced from Le Rainbow Catering.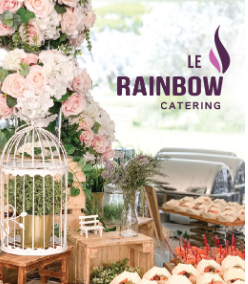 Le Rainbow Catering
Rating:

Address:

3015 Bedok North Street 5 #01-03 Shimei East Kitchen S(486350)

Phone:

6589 8855