4 Unique Wedding Decor Ideas That are Easy to Pull Off
2019-08-14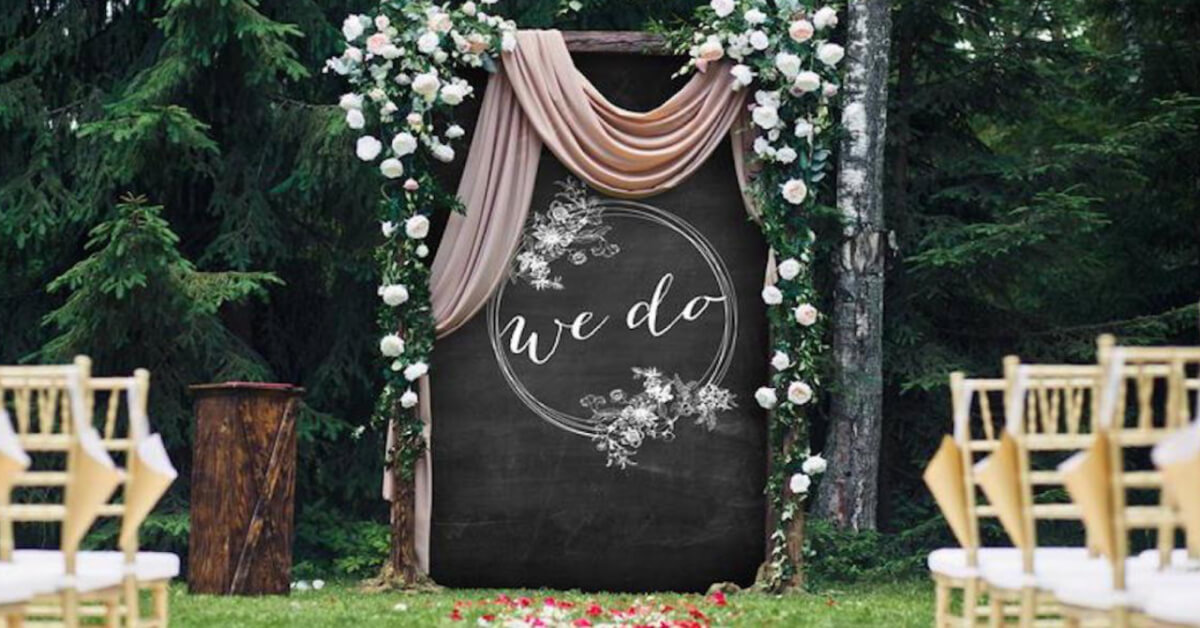 Source: Pinterest
Wedding planning is no easy feat – from having to make big decisions like choosing your wedding dress to settling minute details such as the colour of your banquet table cloths, the only reason why a bride-to-be puts in so much effort is because she wants a one-of-a-kind and unforgettable big day!
In order to up the surprise element without breaking the bank and your back, here are some creative ideas that can be incorporated into any wedding venue, whether big or small:
1. Interactive props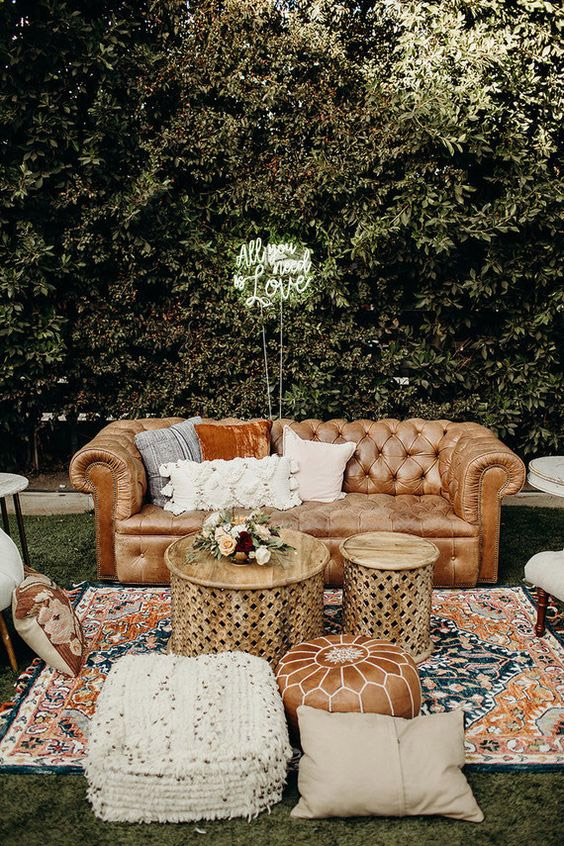 Source: Pinterest
Transform your typical garden wedding party into an adventurous and enchanting work of art with interactive props that your guest can have fun with! Simply scatter a bunch of animal sculptures to add to the natural ambience of the great outdoors and provide cosy corners for guests to lounge and take pictures at.
On top of that, consider replacing the conventional table and chairs with floor cushions, comfy bean bags, and laidback tree stumps to create a memorable seating arrangement. Similar to a picnic in the garden, your friends and family will be able to kick off their shoes and relax – do make sure to still have a few tables and chairs around to cater to those who might have difficulty sitting on the ground, though!
2. Go green, literally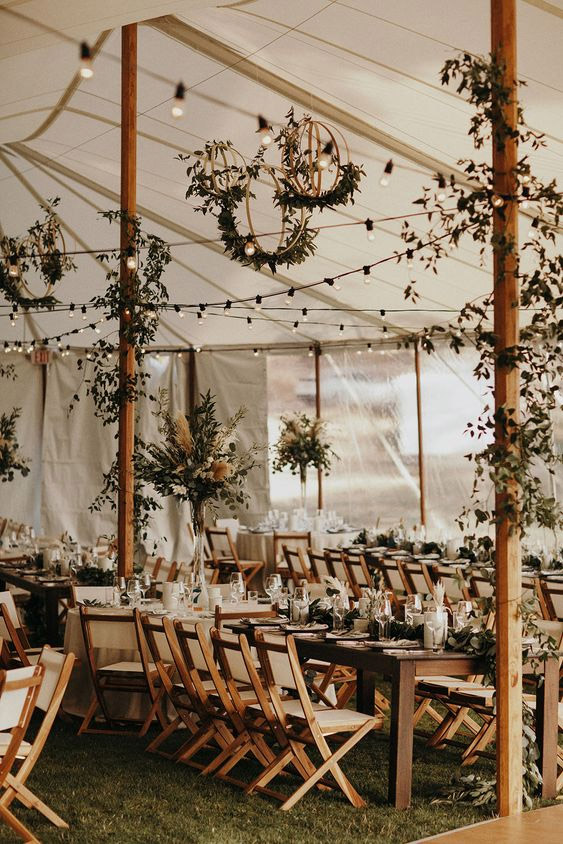 Source: Pinterest
Flowers are a must-have at every wedding, but an often understated yet equally stunning decoration is a cluster of greens. Think fresh herbs, dried berries, cut branches, intricate ferns and even moss. Not only are they inexpensive and easy to assemble, but they also look great as pew decorations and table runners.
In fact, they can even act as embellishments on an already gorgeous wedding gown! Additions such as lavender and rosemary also add a pleasant fragrance to any rustic setting.
3. Unconventional cakes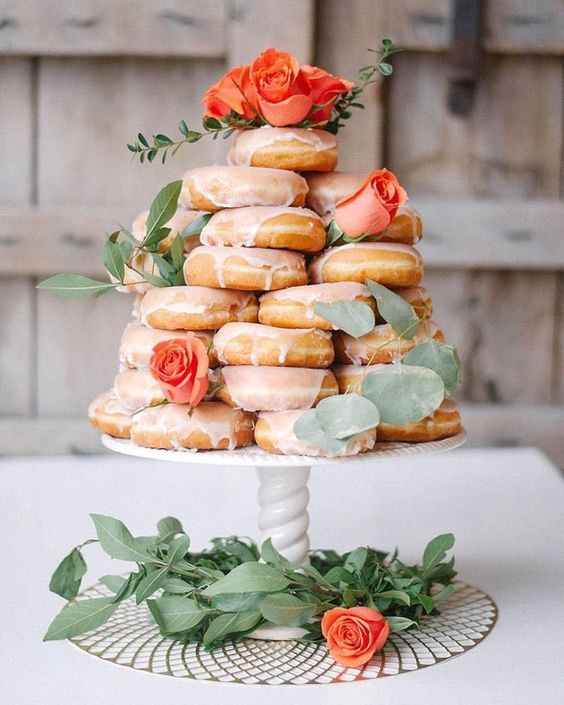 Source: Pinterest
Who would have thought that wedding cakes can make for unique decorations at your soirée? While many couples opt for a two or three-tier cake, there are many non-cake ideas such as a tower of doughnuts, macaroons, or even an ice cream buffet that will look just as stunning in photos.
For couples who aren't sweet-toothed folks, opt for a savoury cake instead, which can be made from sushi, pizza, or pie, just to name a few.
4. Hanging decor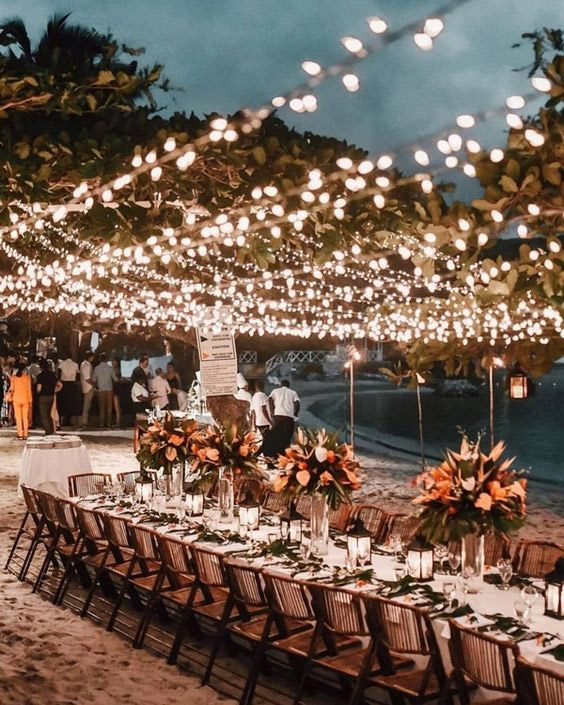 Source: Pinterest
Elevate your wedding decor by going above and beyond – literally! Suspend fabric banners that run from the ceiling to the floor or string a line of fairy lights and coloured lanterns to fill the entire space. The added glow will exude a sense of idyllic romance that looks lovely, both during the day and night. This is especially ideal for indoor venues with high ceilings because it can also help to draw attention upwards to further increase the sense of height and grandeur!