4 Wedding Courses You Didn't Know You Need to Take to Prepare for Your Wedding
2019-12-30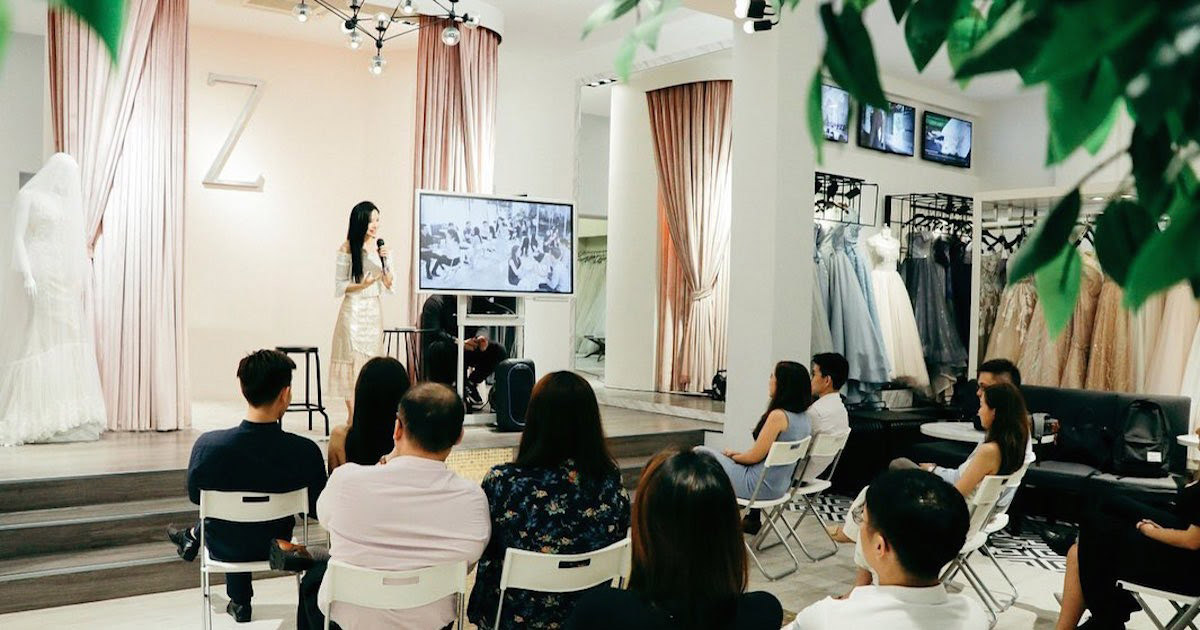 Congratulations on getting hitched! Now that you're a soon-to-be-married couple, you'll need to start seriously planning for your wedding. But before you dive head-first into the process, you'll be glad to know that there are workshops that can better prepare you for the days leading up to the wedding.
From learning how to efficiently and effectively select wedding packages and pre-wedding photographers to makeup tips and how to march-in properly, here are 4 wedding workshops held by Z Wedding that will make your entire wedding journey a breeze:
1) Package Selection
According to past surveys held by Z Wedding, couples spend an average of 2 - 5 hours at a single bridal boutique to understand a wedding package. At wedding fairs, most couples tend to shop without prior knowledge of what goes into planning a wedding too, making the entire experience a confusing and chaotic one, with risk of signing a less-than-ideal package.
In order to save time and reduce the chances of signing up for an unsuitable package, attending a wedding workshop before you start shopping for a wedding package is of utmost importance. Understand what is truly needed from a wedding package, learn what to look out for when scanning through package details, get tips on how to read a photographer's portfolio, and you'll be on your way to dodging hard-sell tactics skillfully and maximising your dollar to the fullest value!
2) Pre-Wedding Photography Tips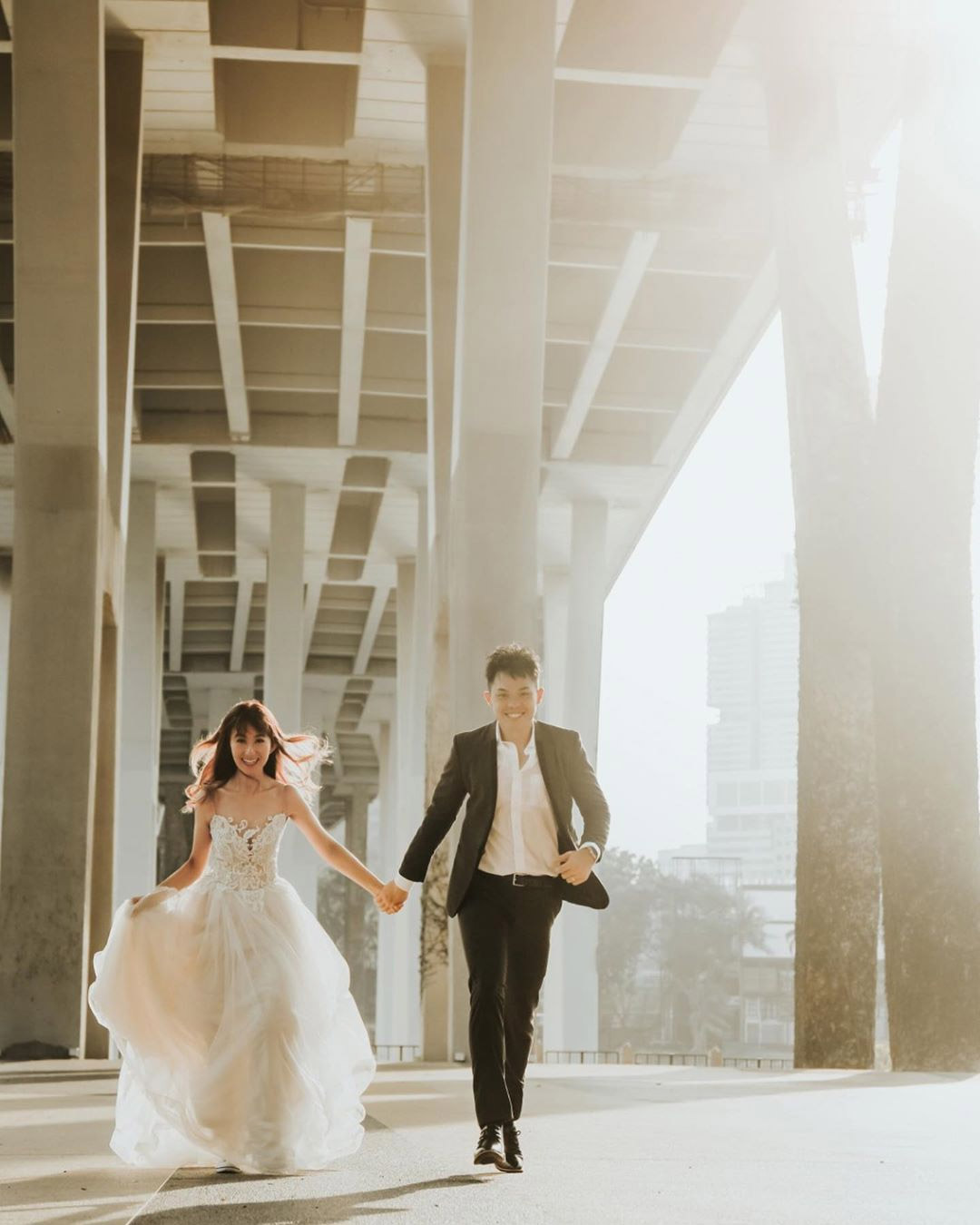 Source: @zwedding and @chrislingphotography
Gone are the days where studio shots were answer to pre-wedding shoots. Now, outdoor and casual shoots are all the rage, and similarly, there's been an influx in self-taught wedding photographers who specialise in such styles.
This can make selecting a pre-wedding photographer an extremely difficult task for couples who may not have an artistic eye for flair and photography, and so The Theory of Pre-Wedding is an upcoming class by master photographer Chris Ling himself, aimed to help soon-to-be-married couples learn how to choose a photographer of their choice amongst a sea of others.
There are 4 levels to this class, and it dives progressively deeper into what pre-wedding photography is all about, from its styles to the true meaning that's behind it.
3) Beauty & Grooming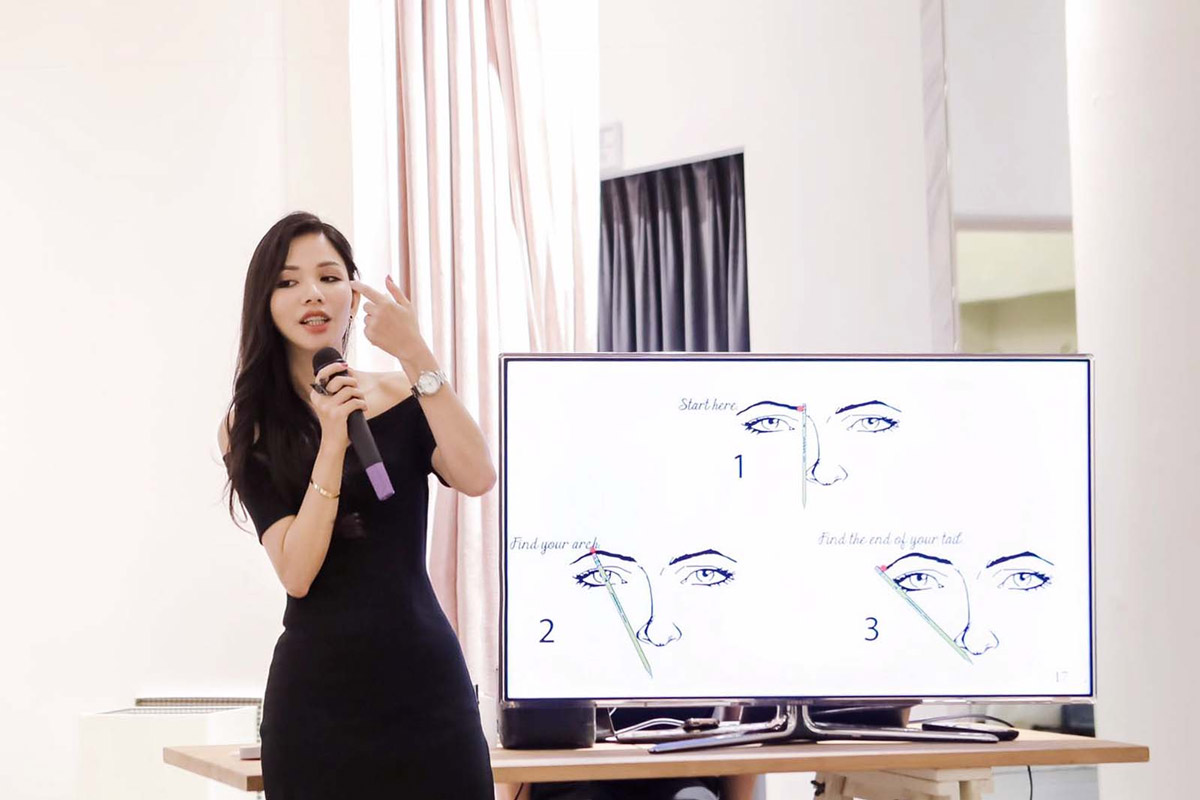 Rather than relying on products alone to make yourself look good, makeup looks best on us when it complements our features and enhances our natural beauty. Z Wedding's Natural Beauty & Grooming Workshop teaches brides-to-be how to do exactly just that, equipping us with easy-to-learn makeup skills that we will be able to apply not just on our wedding day, but also for years to come.
Learn how to transition from day to night looks and doll up for both informal and formal occasions, and identify essential makeup products that you actually need so that you don't waste money on redundant products!
Their popular makeup artists will also impart their knowledge on what works best based on your face shape, skin tone, and more in the specially-curated workshop, so do make sure to sign up for one if you want to know how to make your eyes shine, skin glow, and cheeks radiant!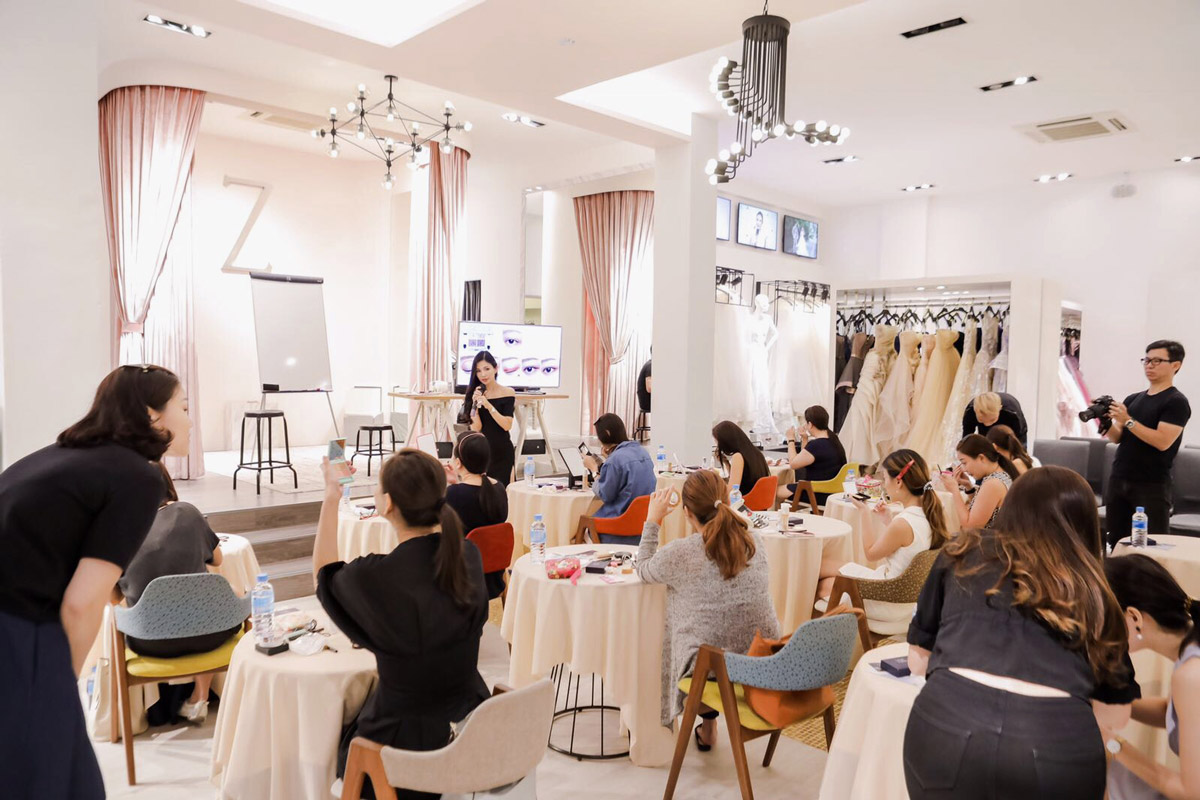 4) Wedding March-In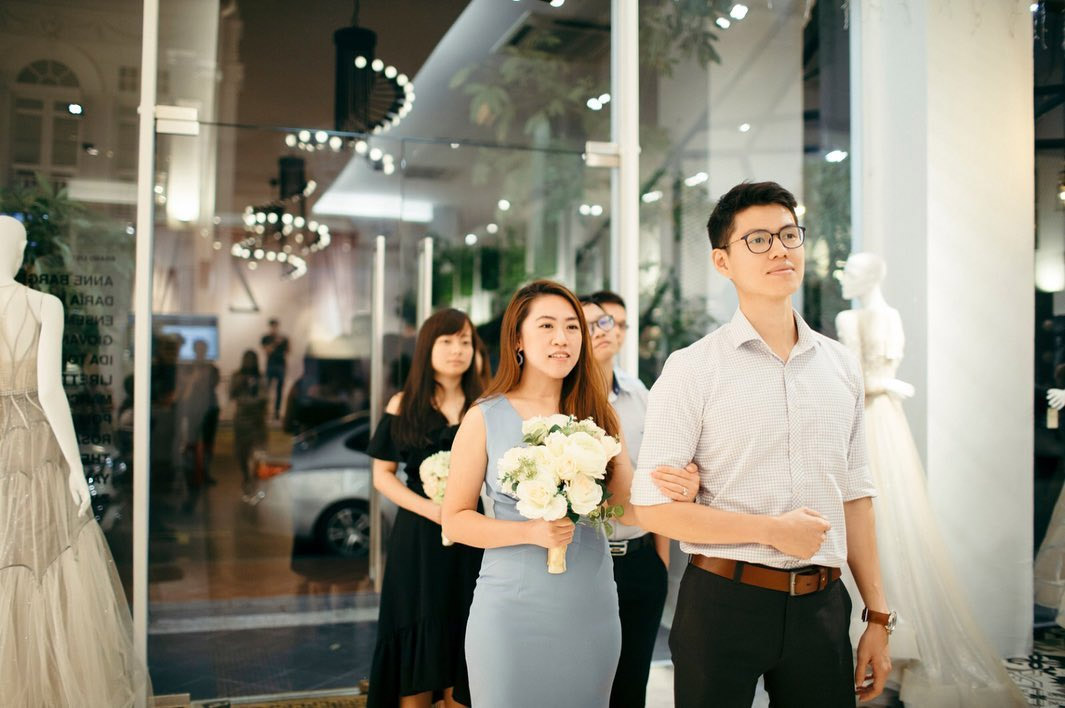 Unbeknownst to many, the wedding march-in is much harder than it looks. While it might seem like just a short, simple stroll to the stage, once you've put some thought into it, you'll realise that there are many tiny details that you will have to pay attention to. Do you walk hand-in-hand or with linked arms? How should you hold your bouquet? Is your posture photo-ready from all angles? How do you go up and down the stage gracefully?
There is also the matter of nerves to consider – all eyes will be on you and your partner on your special day, which can be quite nerve-racking for some. Other highlights of the wedding ceremony are also covered, such as champagne pouring and cake cutting. To put your concerns at ease and boost your confidence, Z Wedding's signature March-In Class will run through 18 basic yet vital skills required for the perfect walk down the aisle on your big day!
Embrace your big day with ease with Z Wedding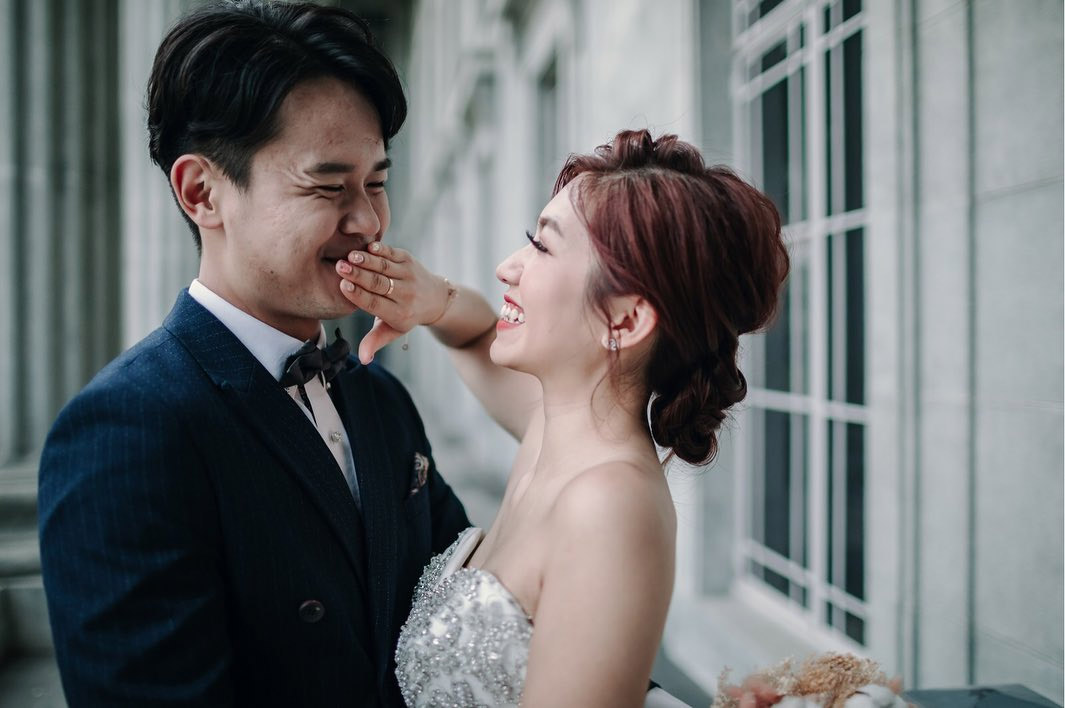 Source: @zwedding and @chrislingphotography
One of the leading wedding boutiques in Singapore that boasts over 10 years of experience in the bridal industry, Z Wedding's dedicated and passionate team aims to help couples better prepare themselves for the big day so that they can avoid common mistakes made during wedding planning and on the actual day itself.
Determined to impart their knowledge and experience gathered from their years of service, Z Wedding also helps couples enjoy a seamless and joyous celebration with an impressive lineup of bespoke gown collections, professional makeup artists, and photography team. They are the exclusive local distributor for Jimmy Choo's bridal gowns and the sole bridal boutique to work with Chris Ling International Photographers!
If you'd like more information on the workshops or wish to get in touch with Z Wedding's team, simply contact them here, email enquiries@zwedding.com.sg, call +65 6327 8880, or WhatsApp +65 9328 6979.
Z Wedding
Address: 33 Tras St, Singapore 078973
Opening Hours: 12PM - 9PM (Daily except for Wednesdays)
Email: enquiries@zwedding.com.sg
Tel: +65 6327 8880
WhatsApp: +65 9328 6979
Website: www.zwedding.com.sg
Facebook: www.facebook.com/zwedding/
Instagram: www.instagram.com/zwedding/
This article was written for Z Wedding.