4 Wedding Photoshoot Locations That Will Keep Your Wanderlust Satiated
2020-10-28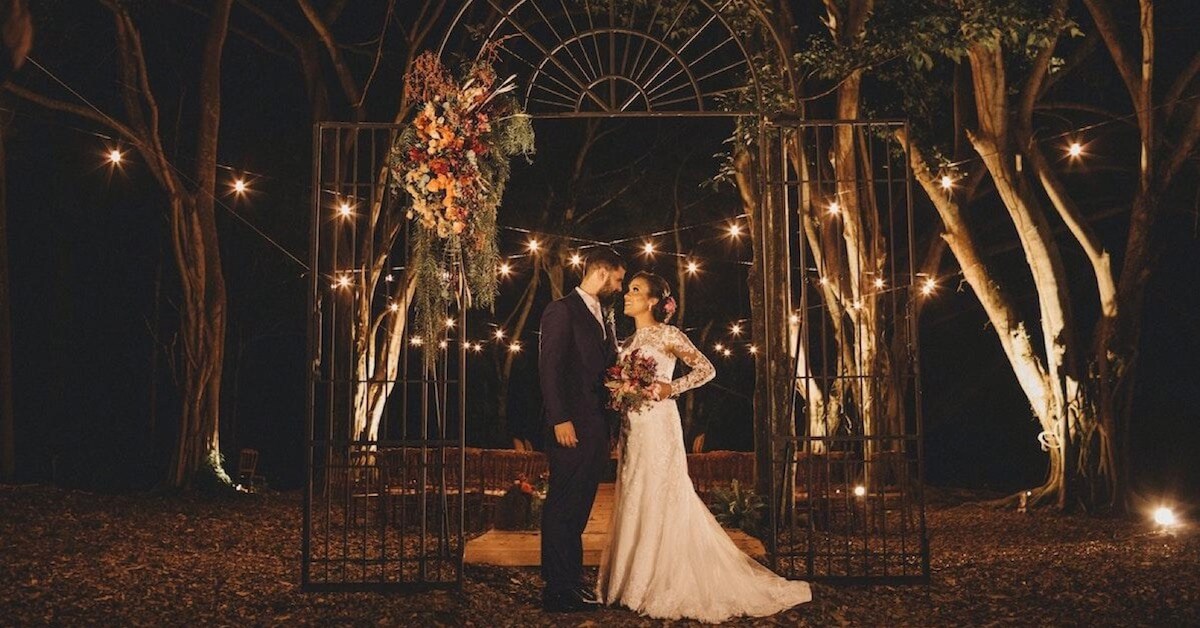 Source: Jonathan Borba on Unsplash
It is impossible to travel during COVID-19 for a destination pre-wedding shoot. However, just imagine for a second if you could visually hop from a majestic pagoda to a modern-romantic twist on European architecture!
In this article, buckle up for a "country-hopping" pre-wedding photoshoot tour across different spots on our island that will remind you of your favourite city overseas. Each location has its own charm that promises a story when photographed — don't forget to bookmark your favourite location once you're done reading!
1. Chijmes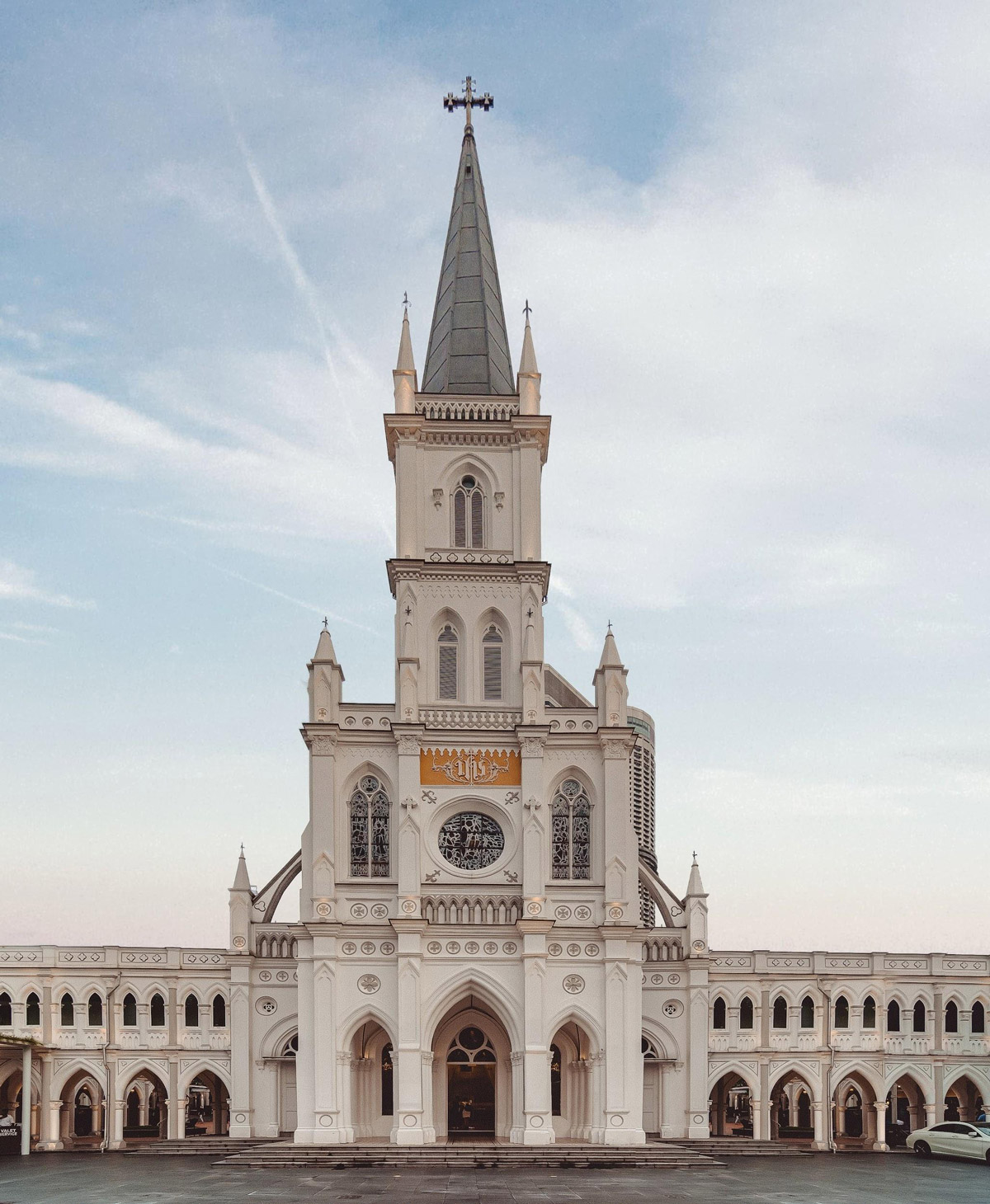 Source: Kharl Anthony Paica on Unsplash
A newly-converted heritage building at the heart of Singapore, Chijmes is a dreamy, gothic-style chapel that captures the essence of the streets of Rome and Italy. Any photographs taken there will remind you of their magnificent cathedrals and cobbled streets, especially with its intricate carvings, delicate yet exquisite motifs of birds and flowers on stained glass, and grand columns.
2. The Alkaff Mansion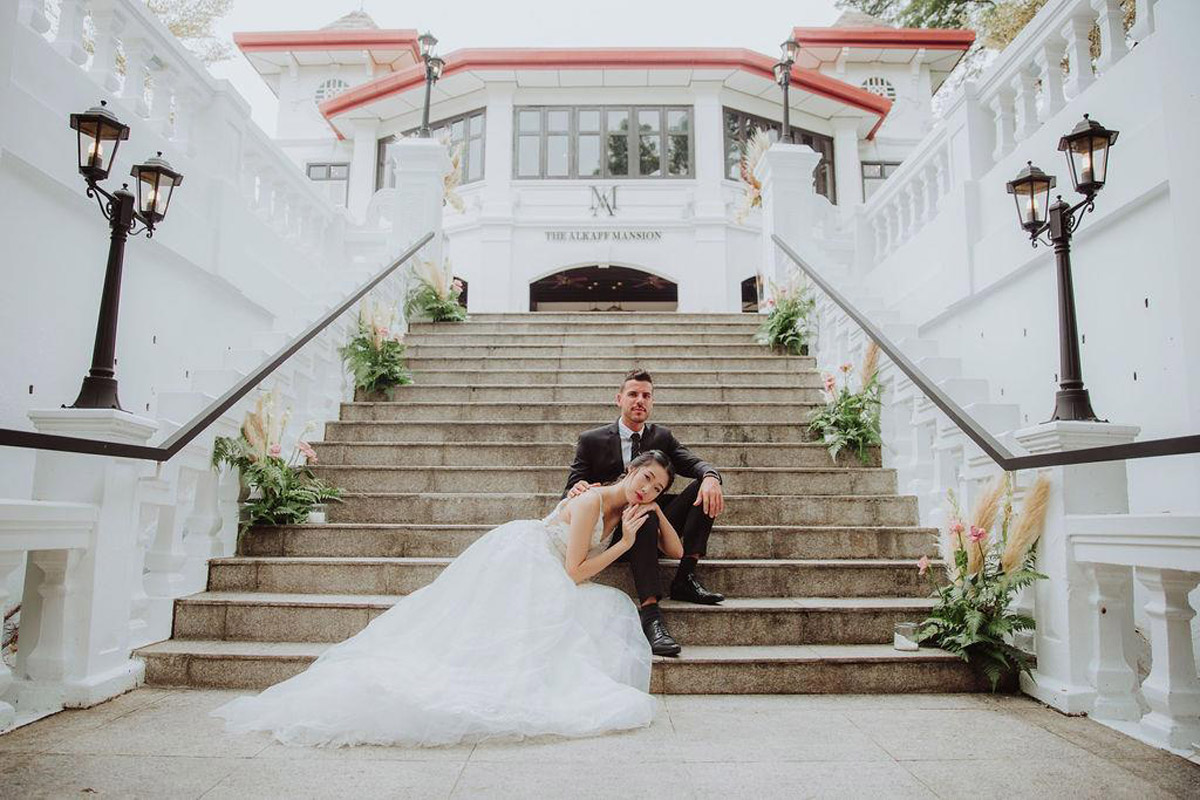 Source: The Alkaff Mansion
The Alkaff Mansion carries a long history from the 1930s, a time when it was the prime spot for hosting high society parties. If you're pinning for European-style architecture in your pre-wedding photographs, this 101-year-old colonial bungalow will be a perfect photo-taking spot!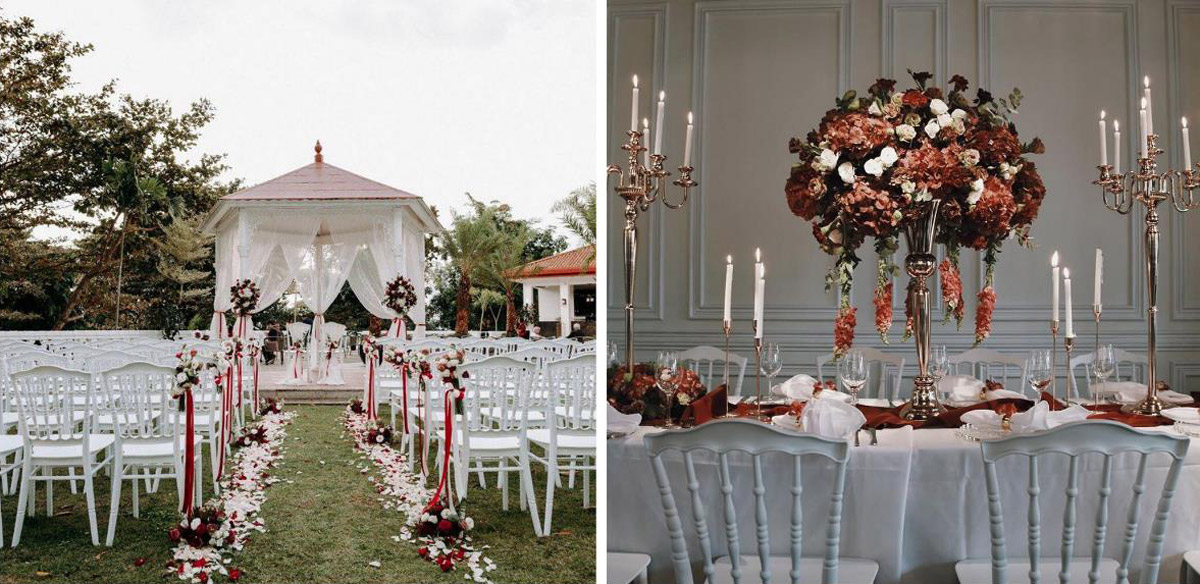 Source: The Alkaff Mansion
Reminiscent of the grand mansions in Europe, it's a stunning property from the inside out, with a large courtyard, ivory pavilion, water fountains and more to make you feel like royalty.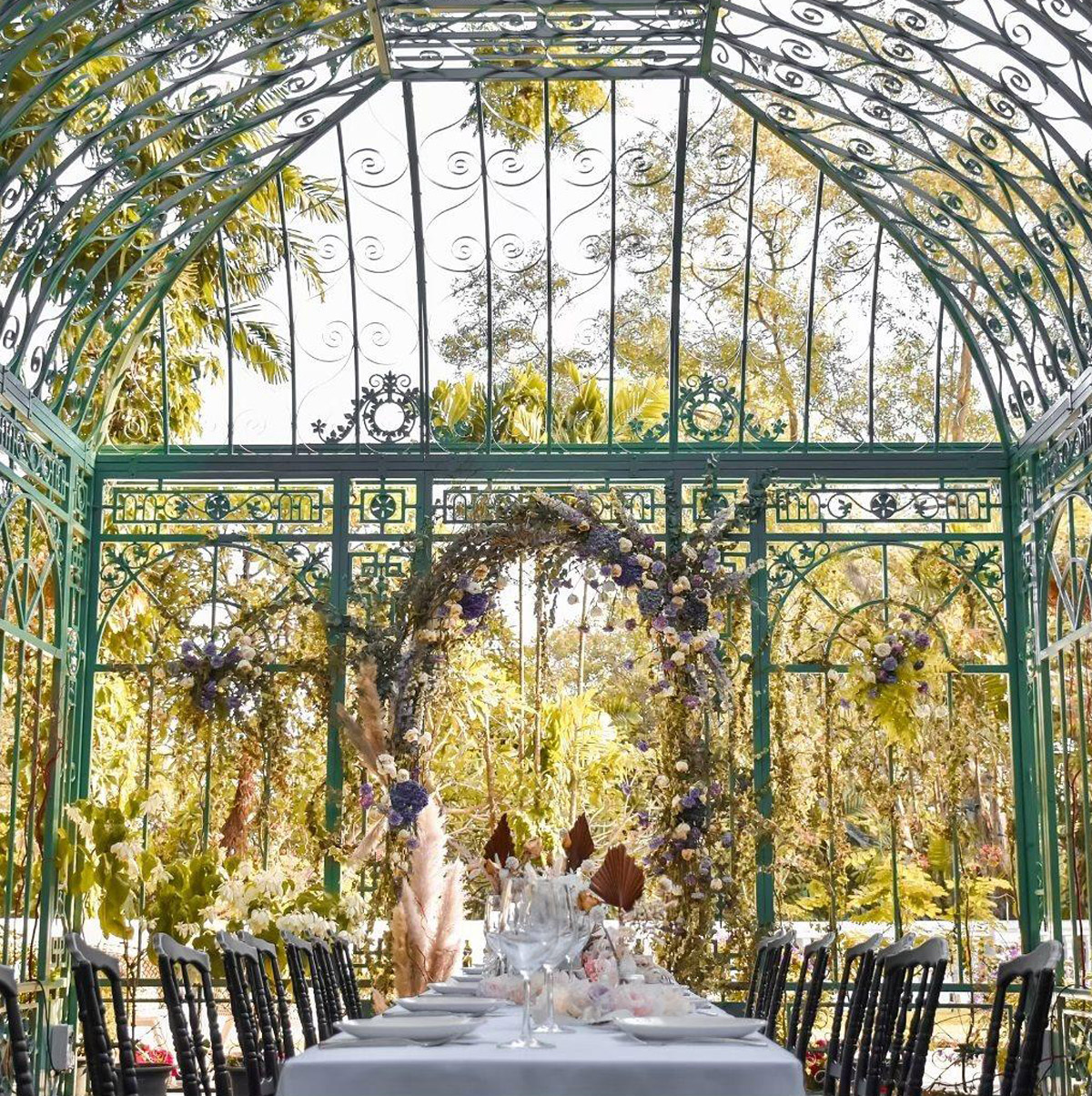 Source: The Alkaff Mansion
The courtyard also makes it a lovely location for a garden-themed wedding to channel your inner floral power and if you're interested, they offer both wedding and solemnisation packages which you can check out here.
3. Dempsey Cookhouse & Bar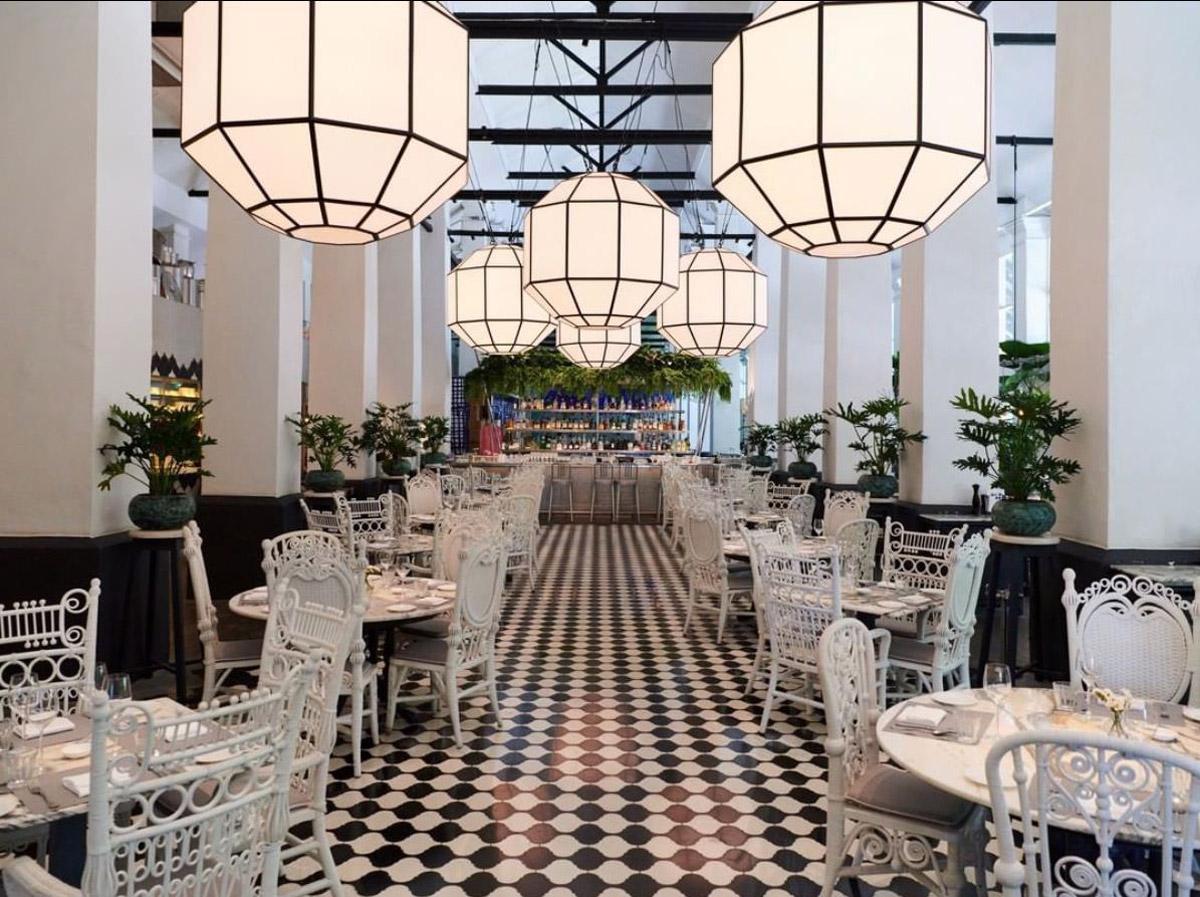 Source: The Dempsey Cook-House And Bar
Is a gorgeous, trendy, and luxurious restaurant your kind of vibe? The interiors of Dempsey Cookhouse & Bar will grab your attention with its monochromatic decor and satisfying symmetry that screams Soho, Manhattan.
Just like how the trendy shopping district is filled with high-end designer stores and luxury boutiques, the furnishing of this restaurant captures the exact same high-end, stylish chic mood!
Perfect for intimate celebrations, the Dempsey Cookhouse & Bar also has private dining rooms that can fit up to 28 guests. Check out this link to find out more!
4. Chinese Garden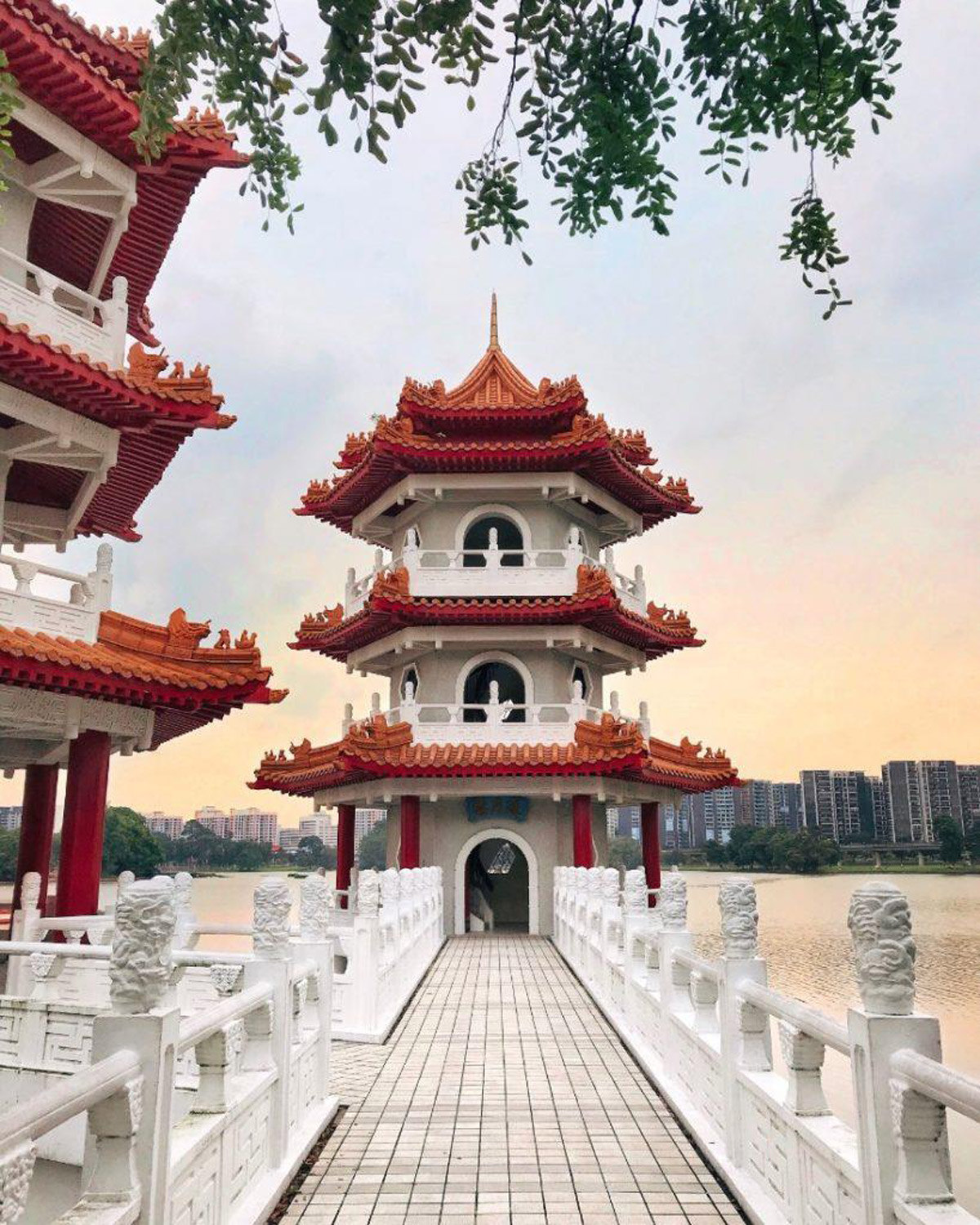 Source: https://throughkelseyslens.com
Filled with koi ponds, breathtaking pagodas, and cobbled bridges, Chinese Gardens is a refreshing breath of peace and calm in our urban city. Great for those who love Chinese architecture and Chinese culture, we recommend coming here for a photoshoot during both daylight and afterhours.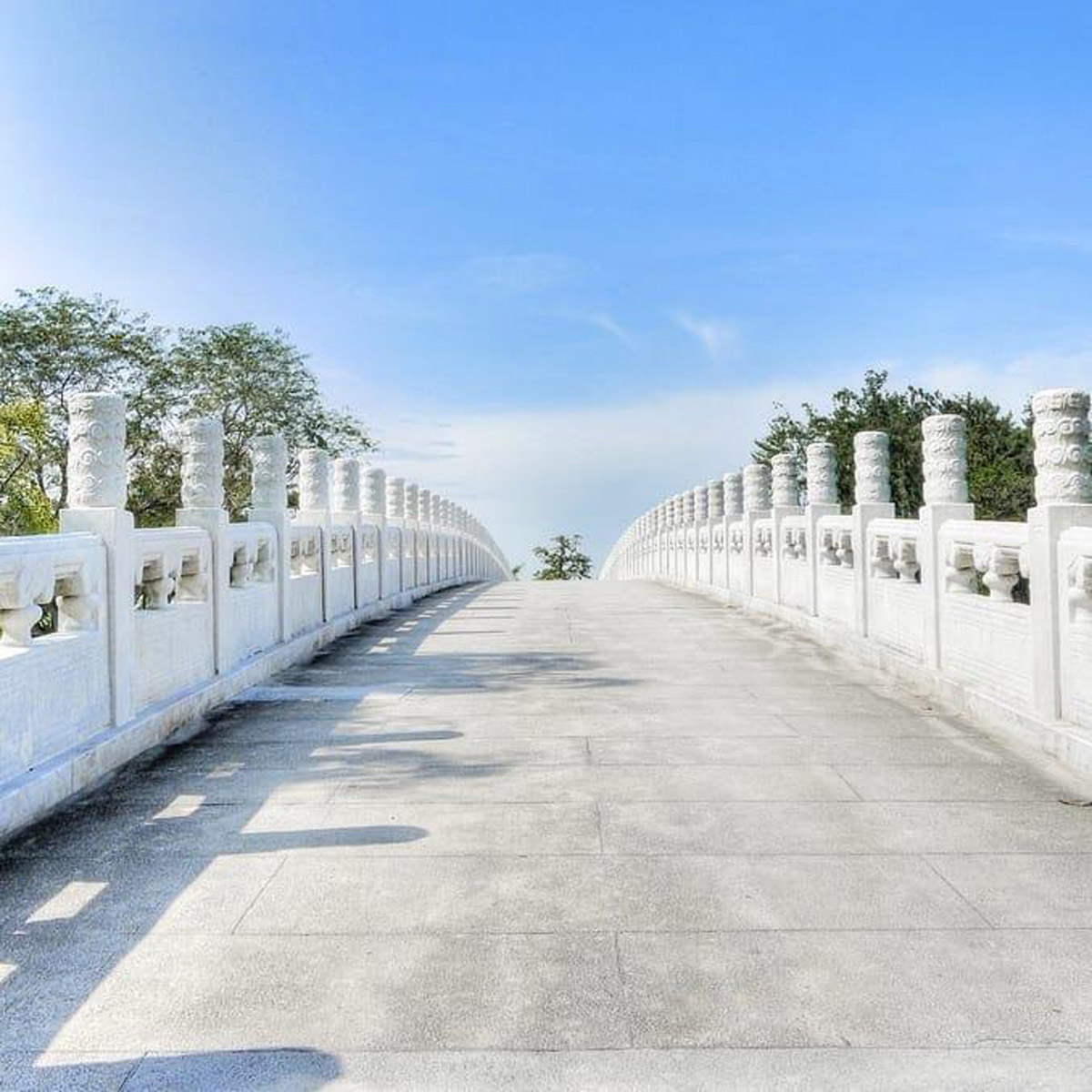 This is the breathtaking bridge that connects the Chinese and Japanese gardens. Are you sure it's Singapore?!
Source: @erhanerdogar on Instagram
Plus, fun fact — did you know that there's a Japanese Garden adjacent to the Chinese Garden as well? That's 2 "destinations" in one place! Boasting an array of bonsai plants, beautiful pavilions, and quaint torii gates, the tranquil, scenic nature of the gardens will lend a dignified, awe-inspiring, and calm aesthetic to your photographs and look as if they were taken in China and Japan.
5. Raffles Hotel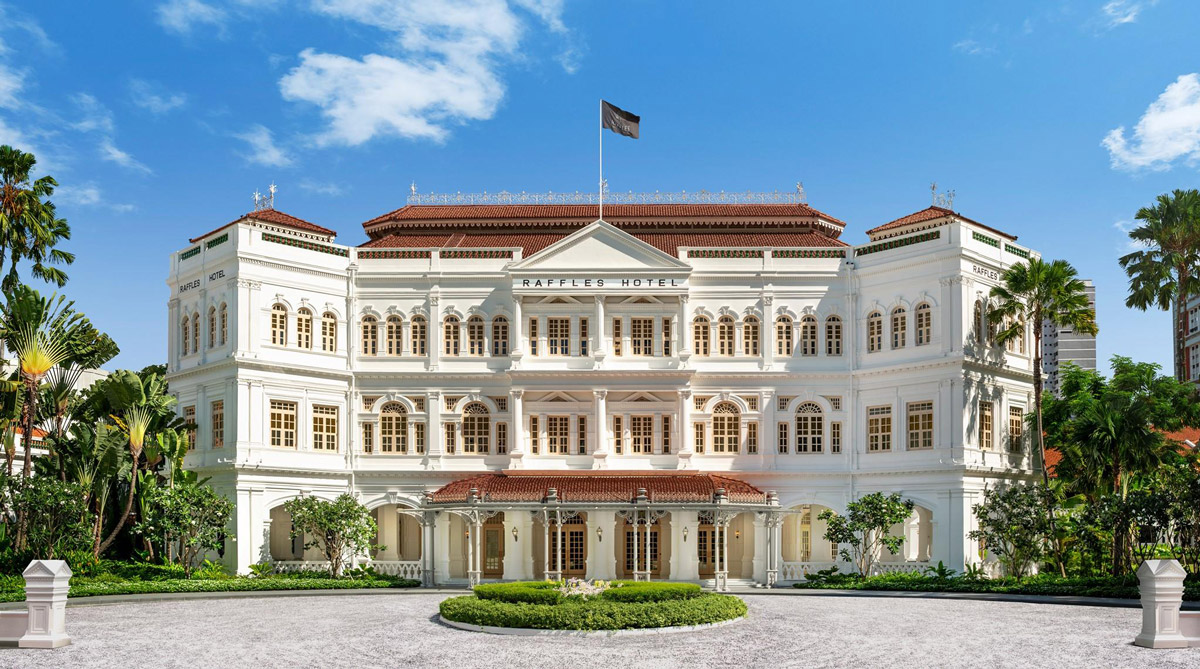 Source: Raffles Hotel Singapore
One of Singapore's oldest, luxurious hotels that was declared a National Monument by the Singapore government in 1987, Raffles Hotel Singapore turns 133 years old this year. Awash in timeless elegance, the hotel is a medley of influences from various cultures (Peranakan, Chinese, Colonial British), and is a magical location that resembles an old English palace (albeit with freshly painted walls, thanks to its recent revamp!)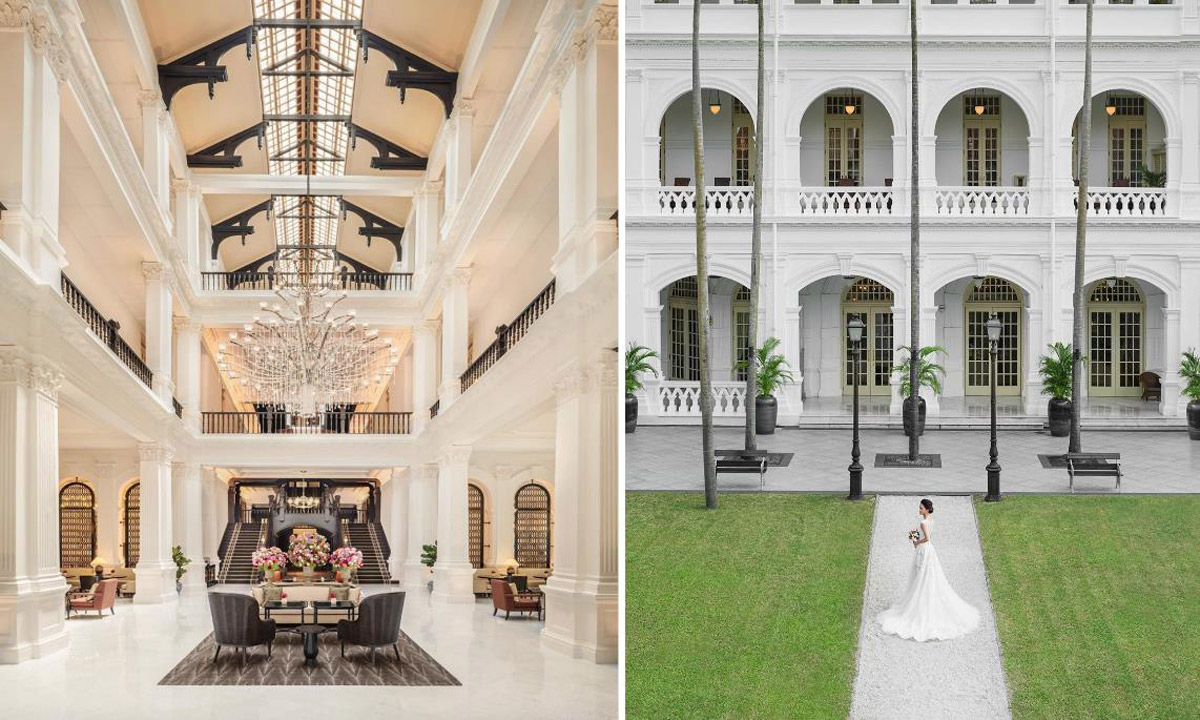 Source: Raffles Hotel Singapore
With giant, sparkling chandeliers, a fairy-tale-like roundabout driveway, and immensely high ceilings, you can be sure that your wedding photographs will turn out spectacular whether you're indoors or outdoors.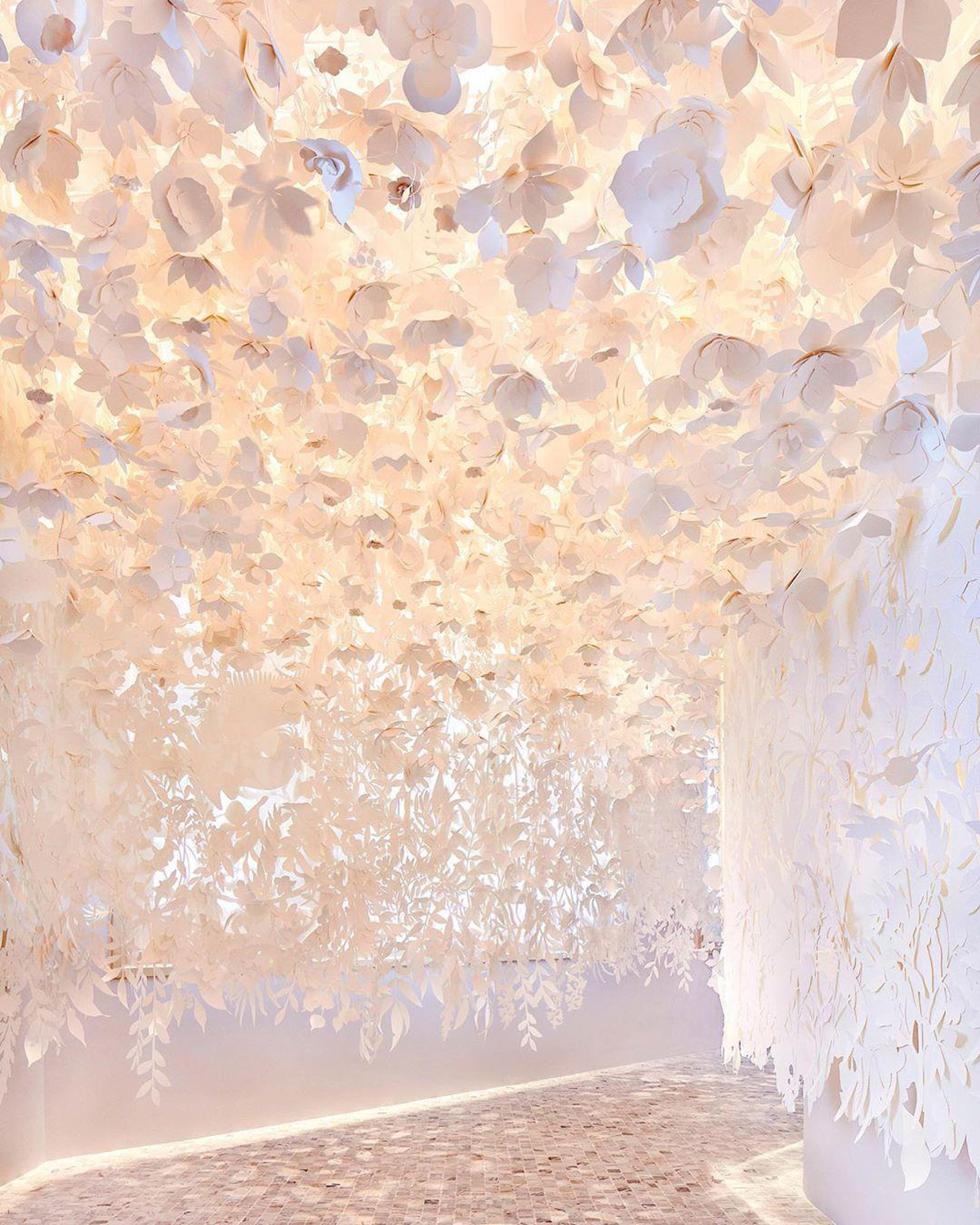 Source: @yirestaurant on Instagram
Bonus: 藝 yì by Jereme Leung is a newly-opened restaurant at Raffles Hotel Singapore that boasts an enthralling and whimsical art-installation as its entrance. Titled the 'Pale Garden', it's made up of 1,000 handcrafted and individually strung floral strands, which will also make for a good photo backdrop.