5 Best Wedding Banquet Venues In Singapore For Your Big Day
2022-03-10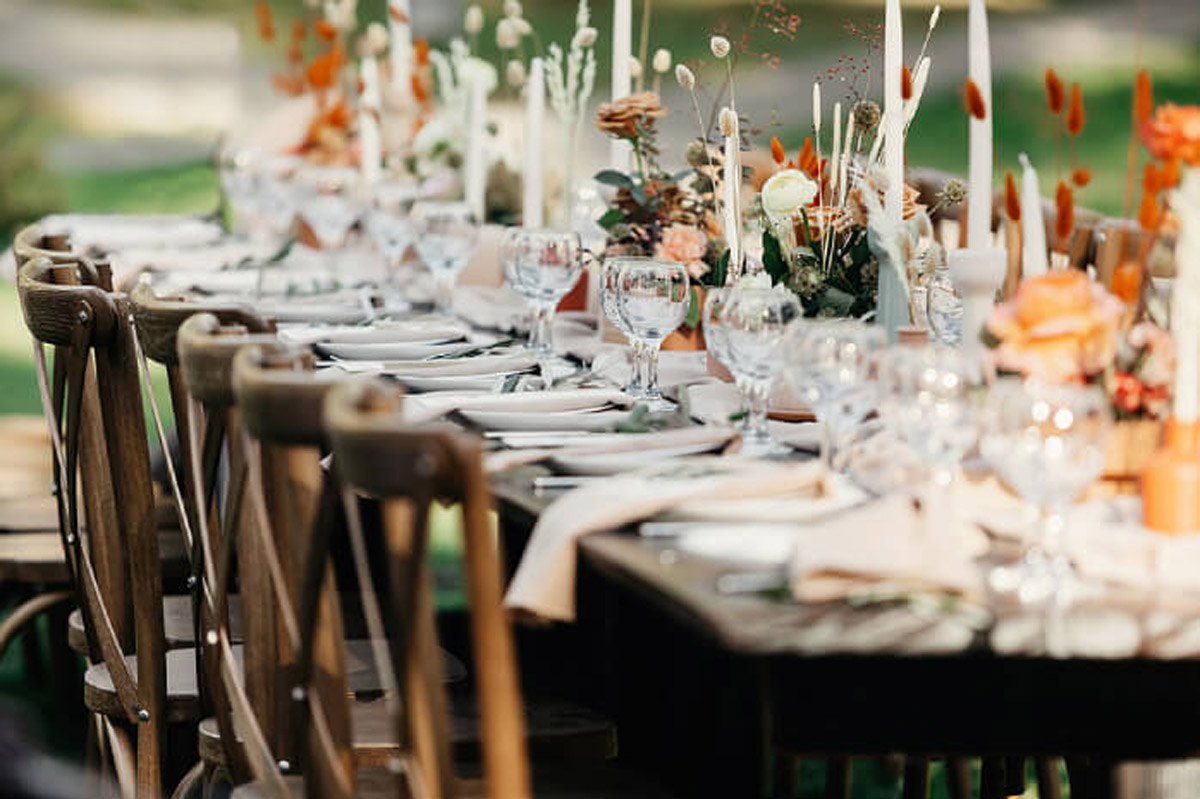 Weddings come with rigorous preparations. Your wedding venue will probably be one of the most tedious and costly factor when it comes to wedding preparation. After all, it sets the scene for your special once in a lifetime celebration!
From the centre table to the utensils used, you want everything to match your wedding theme. Not to mention the one thing that your guests would love the most – scrumptious food. Fortunately, there are several exquisite wedding banquets in Singapore for you to choose from.
For new couples, searching for the perfect wedding banquet venue in Singapore is often a crucial task. While visiting various potential venues can be exciting, it can also be time-consuming – especially if you aren't sure where to begin. To help get you started, read on and check out these 5 wedding banquet venues in Singapore perfect for your big day!
The Dempsey Cookhouse
The Dempsey Cookhouse is named as the most Instagrammable restaurant in Singapore, making it the perfect wedding banquet venue for millennial couples. Besides the picture-perfect interiors, The Dempsey Cookhouse features an enticing menu that showcases the world-renowned chef's signature contemporary Asian-inspired European fare. With foods robust in flavour and a visually impressive venue, you'll surely have an unforgettable celebration here!
Riviera The Restaurant
If you love dining with an impeccable view, Riviera is the ideal wedding banquet venue for you! Overlooking the Marina Bay waterfront, Riviera is one of the best spots in Singapore for modern Mediterranean lounge fine dining. What's more, this dazzling venue can accommodate up to 48 seated or 150 standing guests. The delectable Mediterranean cuisine and sensational view will undoubtedly give you and your guests the exceptional sensory experience for a night to remember.
Keyaki
Keyaki provides an unparalleled gastronomic wedding banquet experience with its immaculate award-winning Japanese menu. Each plate is served with fresh, high-quality seasonal ingredients. With its Shoji-inspired screens, Japanese garden and koi pond, Keyaki evokes a sophisticated and authentic Japanese atmosphere. The private dining space and menu can be customized to match your wedding theme.
Saint Pierre
Saint Pierre makes for a romantic wedding banquet venue with its warm and intricate interiors that overlook the spectacular views of Marina Bay. This fancy restaurant offers "essence-centric cuisine" -- from the freshest natural ingredients to season dishes using modern European techniques. Saint Pierre is also one of the best Michelin-star French fine dining restaurants in Singapore. Enjoy your special day with the classy and elegance of Saint Pierre, which can surely fulfil your wedding setup with flair and grandeur!
Flutes Restaurant
If you and your partner love history subjects, there's no better way to commemorate your big day than to celebrate at one of the historical places in Singapore! Flutes Restaurant is located in the oldest section of the National Museum of Singapore and offers the perfect setting for a history making day. Flutes Restaurant redefines the dining experience with their European-centric menu and luscious fine wines. Plus, their high-ceiling dining rooms and calm outdoor dining spaces give your guests the space to hang out and enjoy the night.
Conclusion
Your wedding banquet venue is probably something you want to quickly tick-off your to-do list. The venues listed above offer breath-taking views and mouth-watering cuisines that would ensure you and your guests are well-fed, comfortable and relaxed on your special day.
Preparing for this special event can be a handful at times as there are many things on your wedding planning checklist that needs to be ticked off. Here at Blissful Brides, we understand the struggle of preparing for the big day on your own. Whether you need assistance with wedding dress rentals or sourcing for wedding venues for a picture-perfect scenery, our dedicated team is ready to help out! Simply fill up this form, focus on your self-preparation and leave the rest of the important wedding tasks to us!